For years now, these events organized by J2G Productions, along with the Love Shack, have been the hottest dance parties in Denver. Most of the reason why is because when a large group of extremely talented musicians get together to jam, everyone does their best to represent. I saw these first attending eight different Bonnaroo Music Festivals, where they hosted Super Jams and had collaborations on nearly every stage. J2G has figured out the recipe to throw the best super jams and have them annually, so much so that Cervantes Masterpiece Ballroom in Denver was completely sold out. The word is spreading that this is no longer a local secret. With Electron already in town after their Gothic Theater show, it was apparent that the talent level would be elevated with these power houses present. The members of the Disco Biscuits and their good friend Tom Hamilton (American Babies, Joe Russo's Almost Dead and formally Brother's Past) who may be the most coveted guitar player in music, have never been strangers to these jams. As a matter of fact, the Disco Biscuits should be publicly commended for being so present with their fans and starting humanitarian progressive projects such as HeadCount, which registers voters all around the country.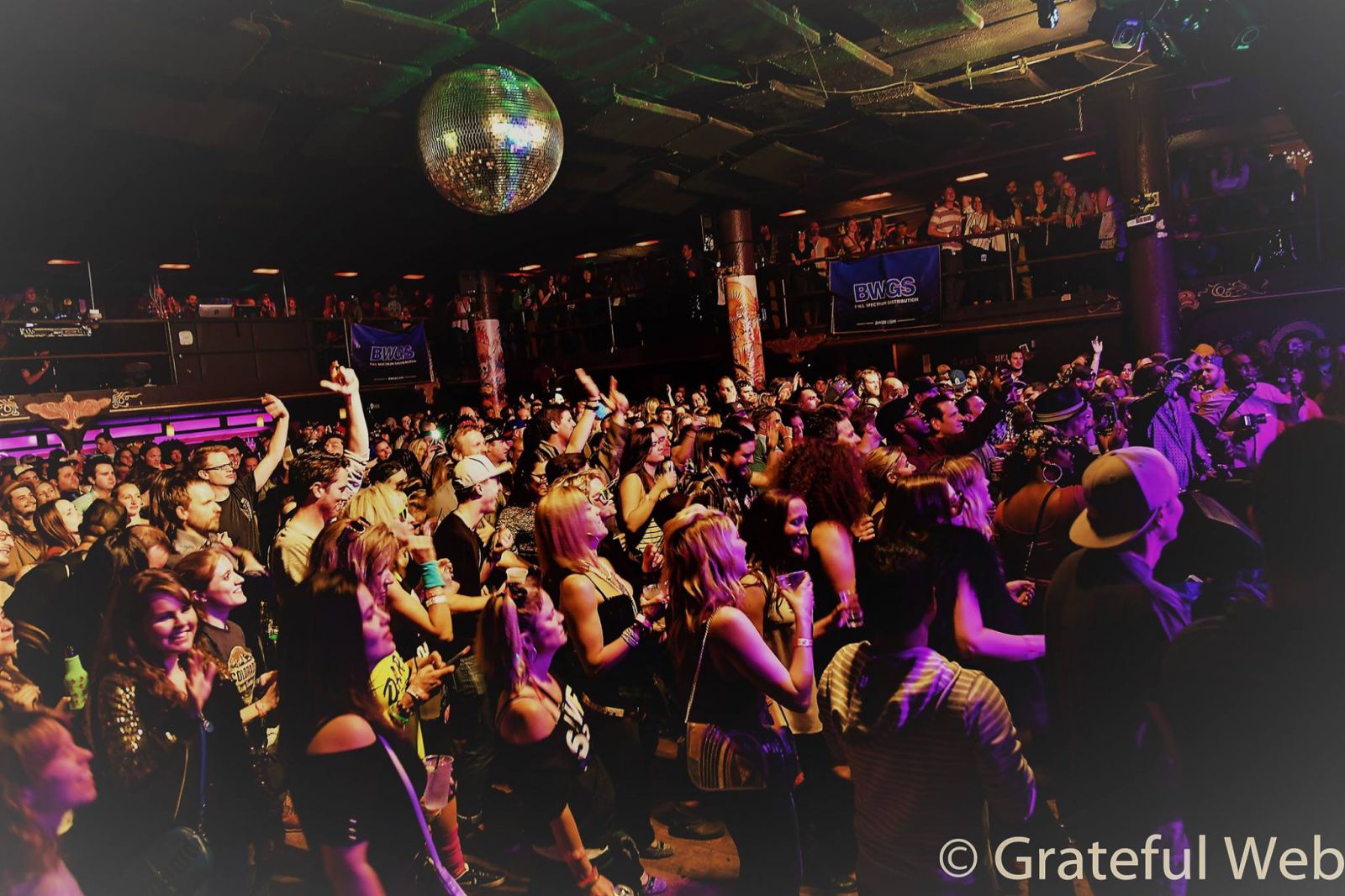 The Dance Party Time Machine commenced appropriately with "Johnny B. Goode," a tribute to the late great Chuck Berry, and kept with the founders of rock and roll with the Beatles "Drive My Car." As they progressed through time and several lineup changes, the Meter's "Funky Miracle," and the late David Bowie's "Changes" really started to heat up this packed crowd. But what was to happen in the 80's was a sure highlight of the first set. "Modern Love," "Electric Avenue," and "Canned Heat" brought the house down. I believe that these set lists were even longer than usual, and the excitement between each song on and off the stage was palpable.
The next segment was super creative as it went "Dazz > No Vaseline > Dazz." "Dazz" is a jazzy disco-funk song by the band Brick, and it is sampled in Ice Cube's diss song "No Vaseline." It was cool how this compilation of local rock stars jammed it all together. Ice Cube wrote it as a response attack on his former group N.W.A. at the time after he left because of royalty issues. Flash forward a decade later to Ol' Dirty Bastard's "Got Your Money" off of Nigga Please, and this time machine was flying.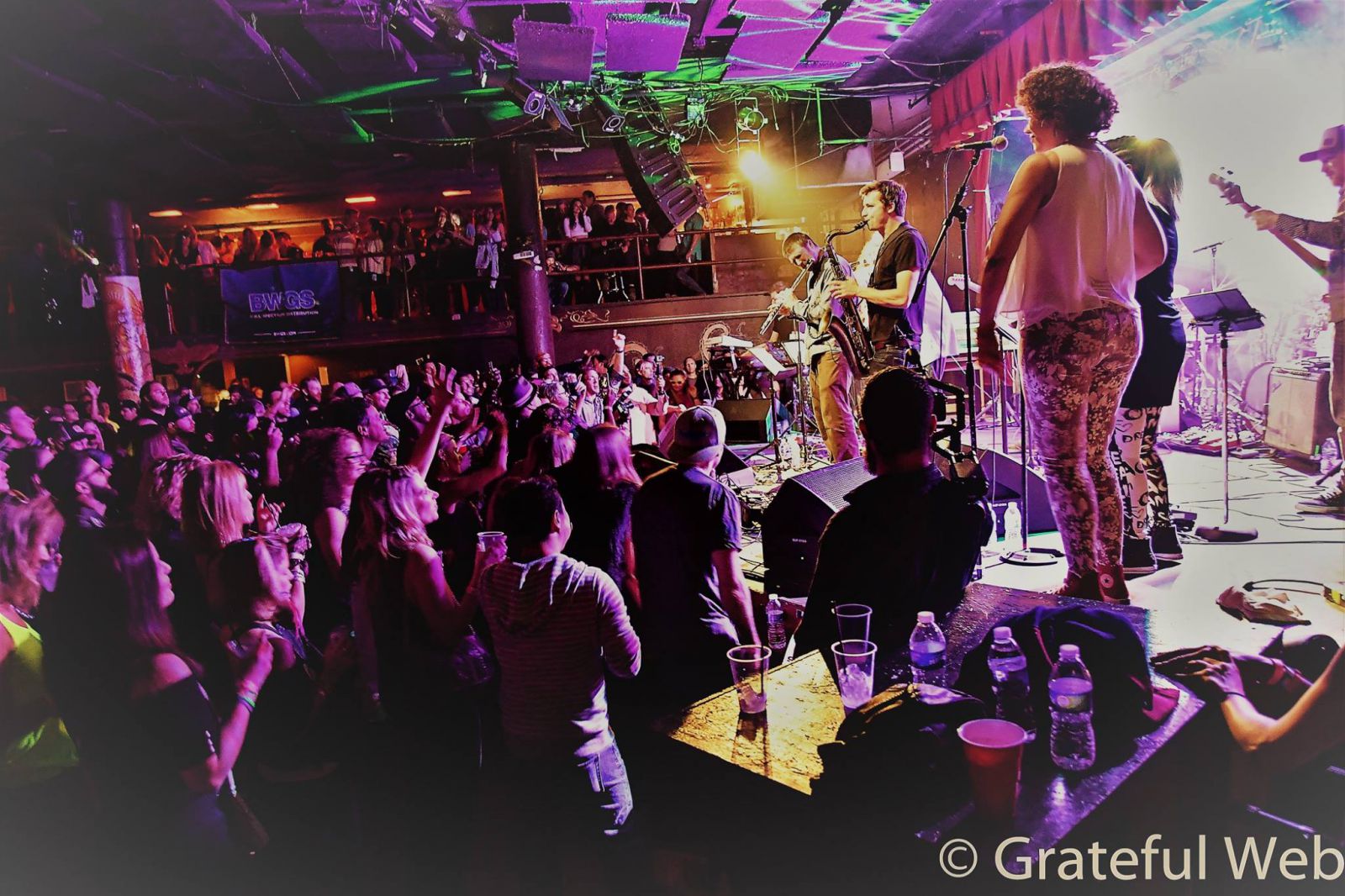 The end of the set popped off with four spectacular performances. The first one was by the fastest growing female star in Denver, SuCh. It has been inspiring to watch her grow year after year, and if you were lucky enough to catch this performance of the goddess Whitney Houston's "I Wanna Dance with Somebody," you would understand why she is growing so fast. There was straight power into the disco act Lipps Inc.'s "Funkytown," which reached the number one spot in 28 countries. The all-star cast rounded out the set with Prince's "Controversy" and "Hella Good" by No Doubt where Tiger Party's Ashley Niven put on a tantalizing, sultry, and show-stopping performance.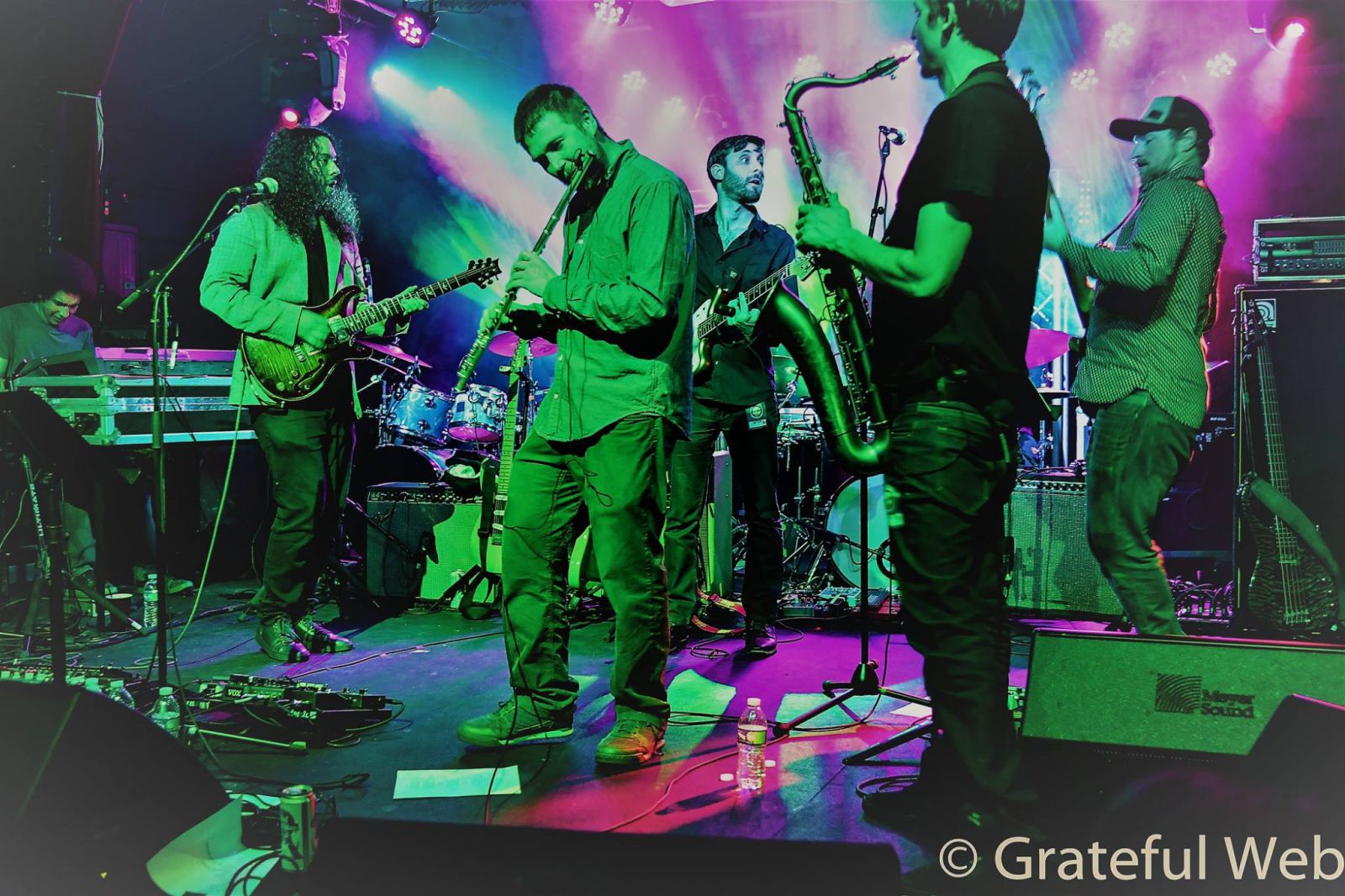 The crowd was buzzing at set break, and backstage was full of excited musicians discussing, congratulating, and preparing for the second set. J2G's organization of this event is top-notch, and as the drinks flow, so do the ideas and the live improvisations. The first set ended in the 90's, and the second set started with a song off of one of the best albums of the 21st century. "Lose Yourself to Dance," was a hit off of Daft Punk's Random Access Memories. This opener was the perfect song to get the crowd right back to where they left off.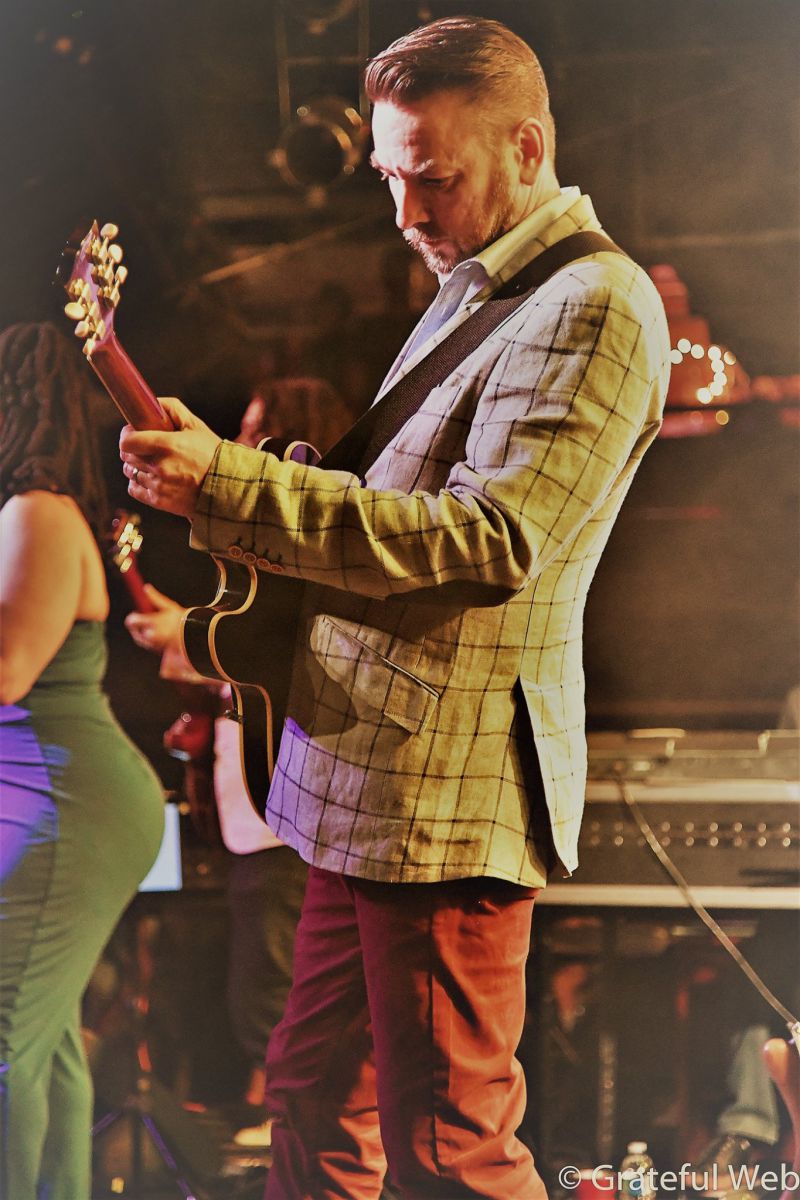 After "Who am I," the hip hop dance medley of "Da' Dip > Tootsie Roll > Whoomp!" had everyone jumping. The mood switched up when The Killers' "Christmas in L.A." shined through the sold-out crowd. The end of the 20th century > 21st Century > end of the 20th-century vibe continued throughout the rest of the dance party, and who better to usher this through then R. Kelly's "Ignition" remix.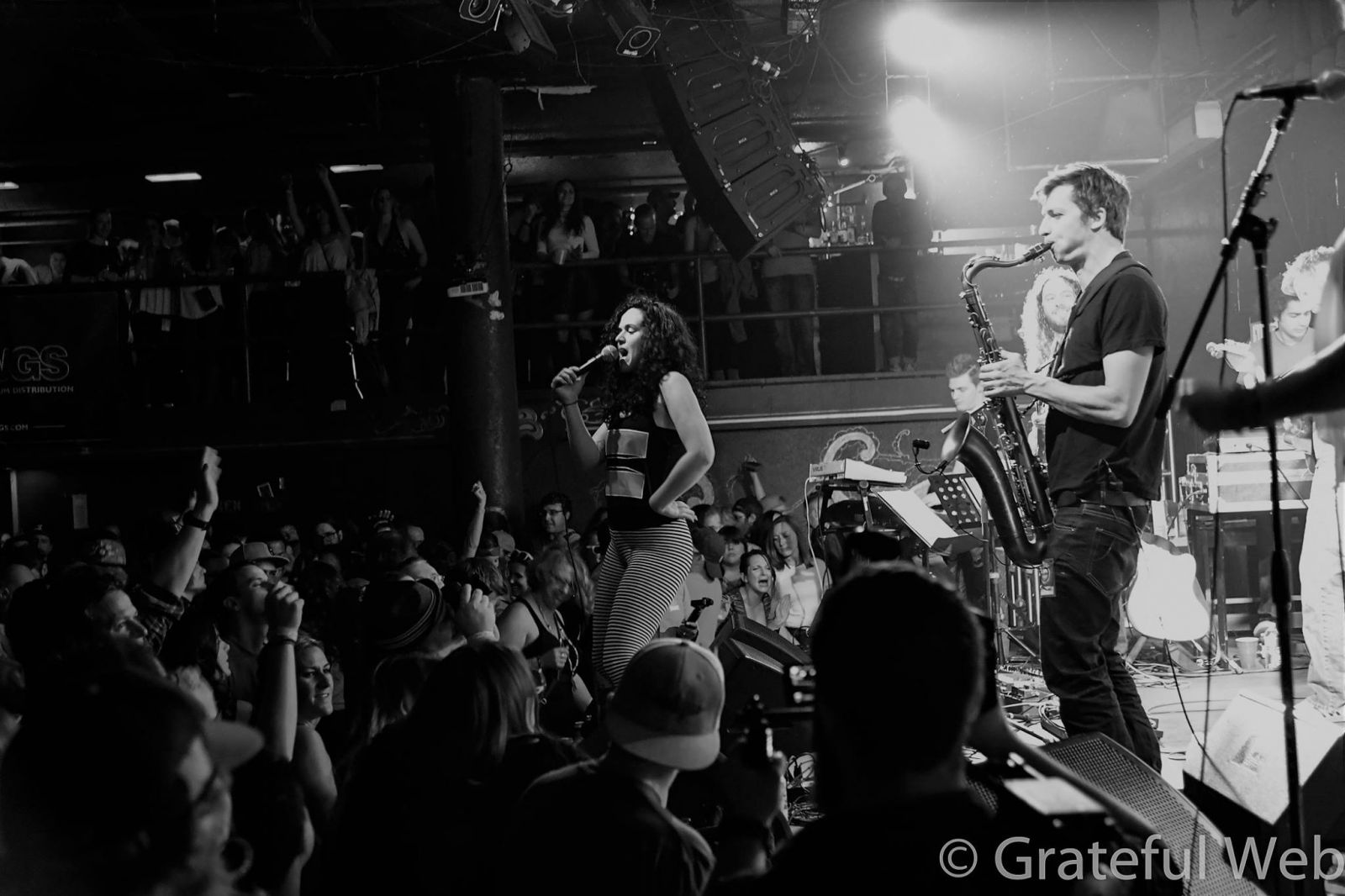 From Donna Summer's "I Feel Love" right through to the end of the show was absolutely on fire. Niven and SuCh were smokin' hot on vocals all night and produced some of their most confident and sexiest performances to date. It was like a train chugging through time, and "You Spin Me," "Express Yourself," "Wait and See," and "Tribulations" felt like a blur of the Studio 54 days. The end of this set was one of the hottest musical journeys of the year. To cap it all off, this already electrified set ended with Michael Jackson's "Don't Stop 'Til You Get Enough" and Talking Heads' "Girlfriend is Better." The gigantic disco ball that Cervantes Masterpiece Ballroom spins is the biggest west of the Mississippi, and it never spun better. Furthermore, the encore was a tribute to the late George Michael and party favorite "Freedom! '90."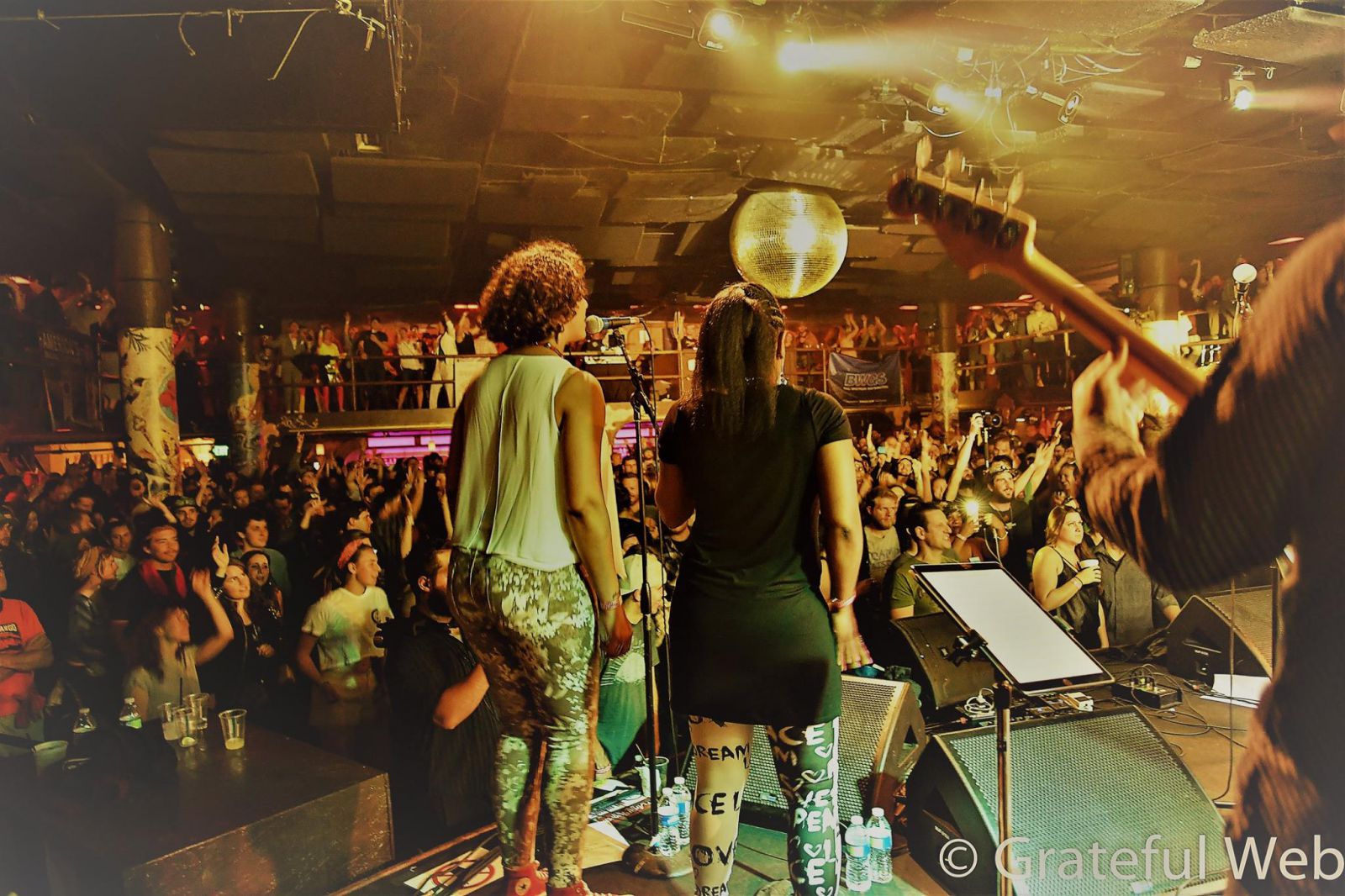 J2G did it again with a formidable sell-out and their best Dance Party Time Machine yet. If these fellas have an all-star concert again, I highly suggest getting tickets early this time, so you're not left out in the cold like many were. Also, do not forget to take a ride on one of their bus rides to Red Rocks, Folsom Field, or Destination Dick's. Those will sell out fast as well, and they offer priceless peace of mind to their riders.