The 2018 Red Rocks Amphitheatre lineup hit its stride as June made its debut with a diverse funk lineup featuring three powerhouses of the genre. The local family favorite The Motet invited their friends to join them at one of the country's most enthralling venues.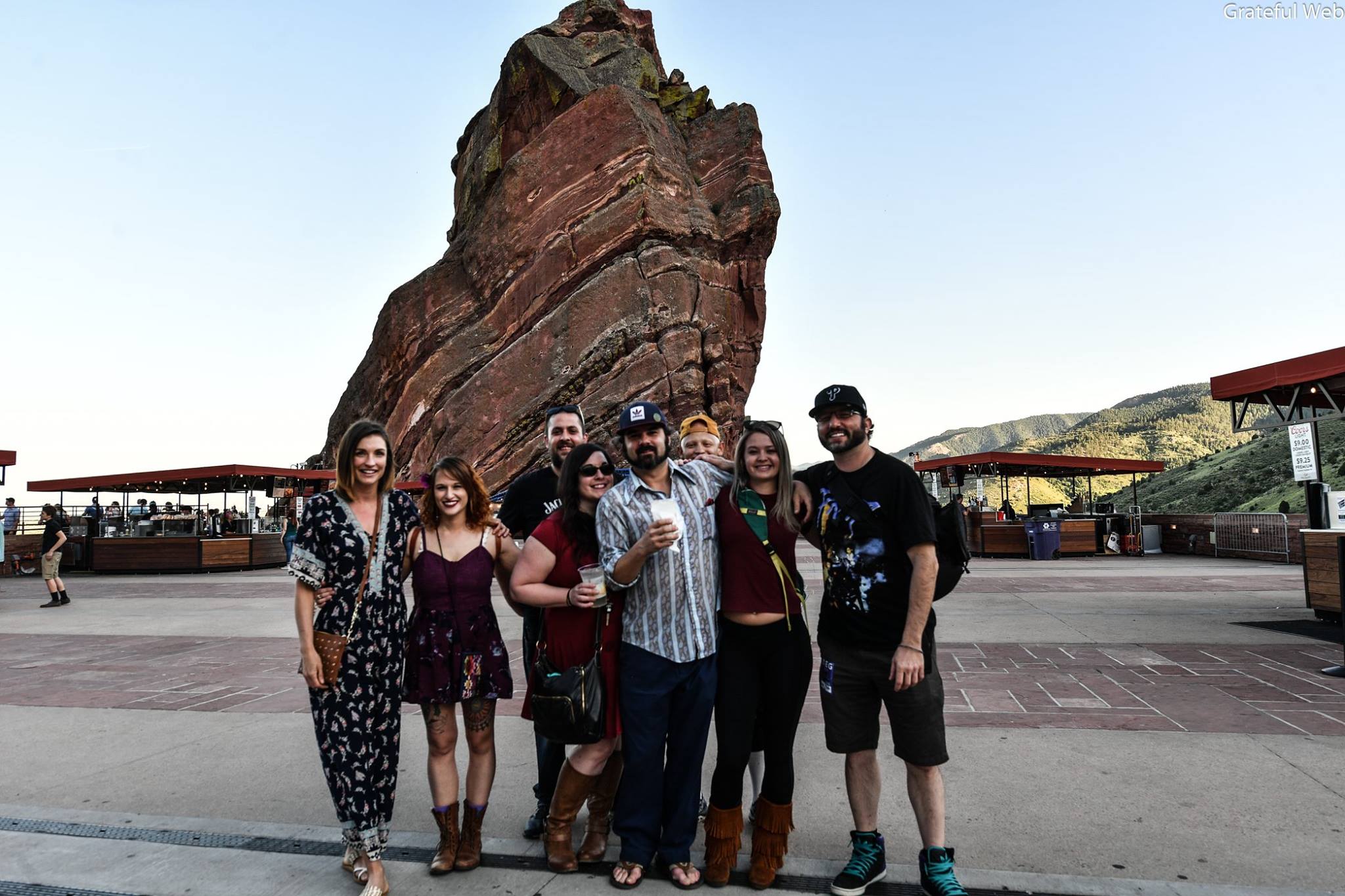 The temperature was perfect, and there was an early start to the night with the leader in British funk, The New Mastersounds. The Wales Ambassador, Eddie Roberts and his boys took the stage and wasted no time at all. Their flavor of funk is a unique, intricate, classy guitar-heavy instrumental sorcery. On this night, they even added a horn section to join them. As a side note, once at an ARISE Music Festival press conference that I was leading, I unexpectedly asked Roberts why he thinks that the tiny area of Great Britain produces so much brilliance in music, art, literature, etc. It was an idea that always baffled my mind how an area the size of Kansas can make so much beautiful art. His answer was brilliant. He responded after a pause with, "Misery." Everyone in the room got a laugh, and one of my life long-burning questions was revealed. When their set came to an end after only 45 minutes, Roberts thanked the crowd and said that it seemed short, but that was because they are so used to often playing for 3 hours plus.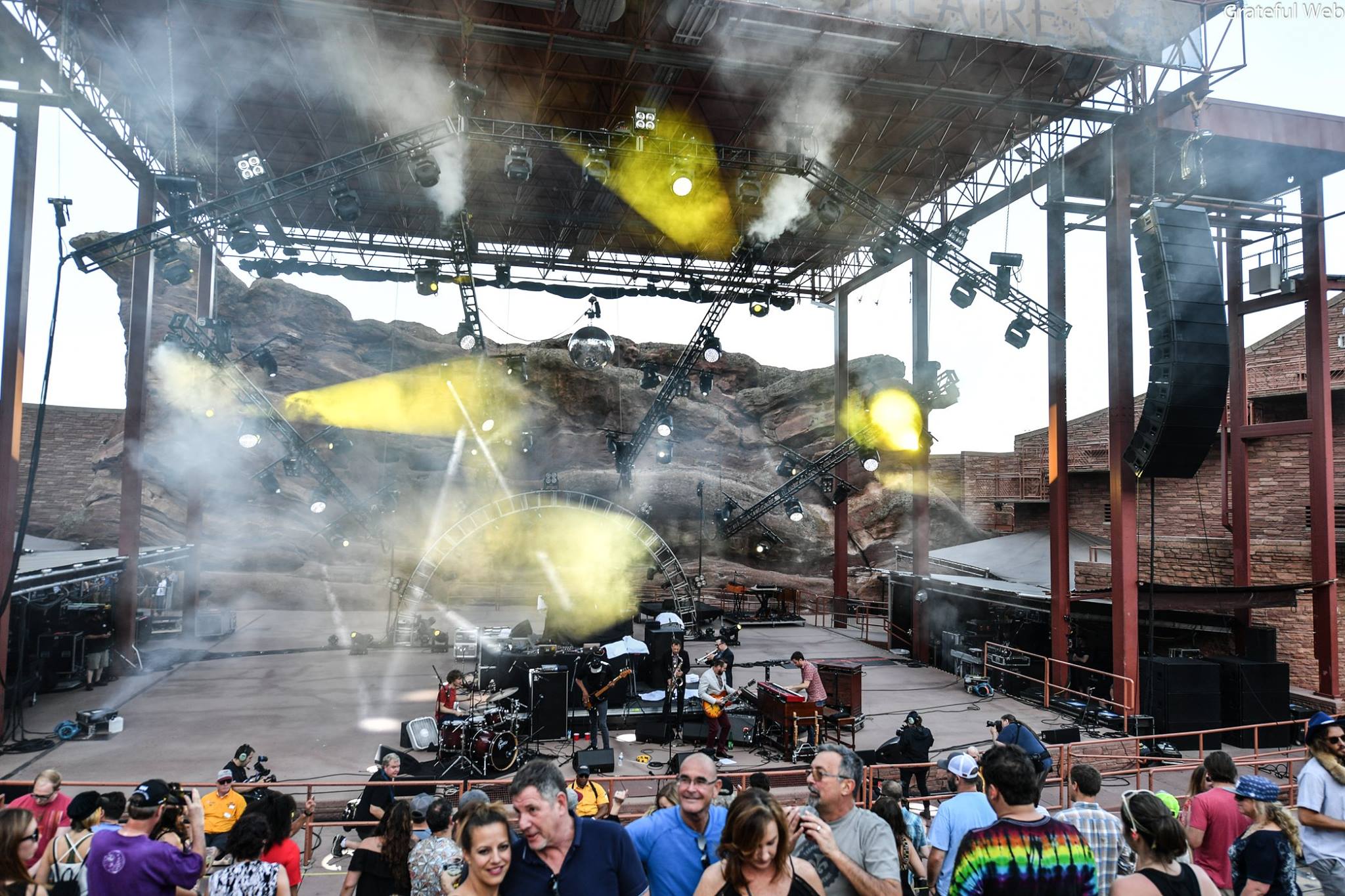 BoomBox came on next, and they were really impressive. This duo of Zion Godchaux and DJ Harry had the dance party at its peak. Throughout the venue, everyone that I encountered mentioned top tier comments about this set. Even people that have seen them before said that this was one of their best shows. I danced quite a bit during this set as well, so I know I can vouch for them. Godchaux sang with his Curtis Mayfield falsetto throughout most of the show, and the beats that DJ Harry was putting down were astounding to dance to. They paid a visit to my neighborhood earlier in the day promoting their strain Backbeat OG and visiting with fans. Throughout the crowd, the aroma swirled through the dance parties in every row of this mystical place.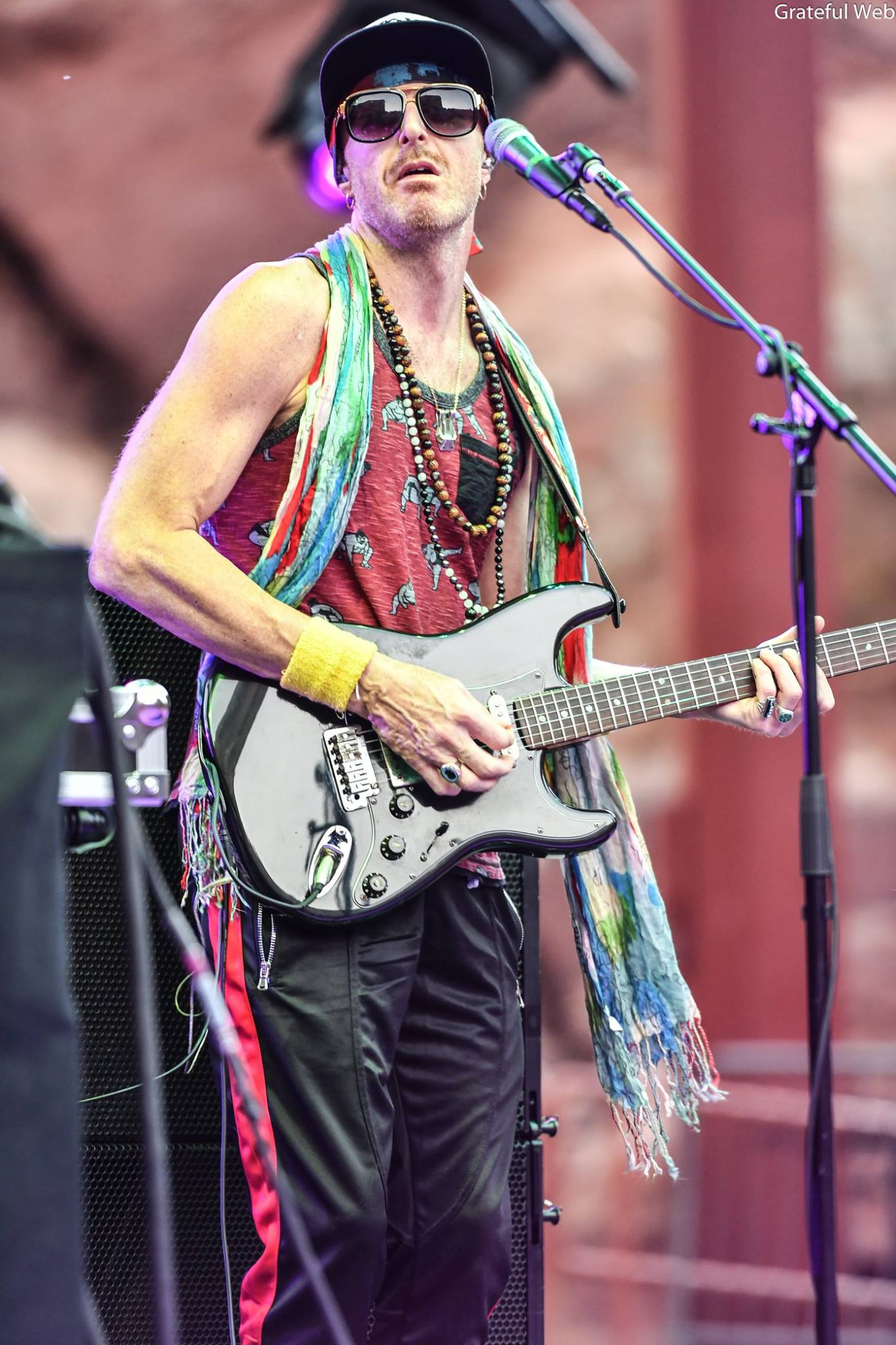 The hometown heroes graced the stage next. The guys from The Motet are not only the most personable and friendly people in the music business, but they are pound for pound one of the most talented bands in music. They have a superstar at literally every single position. After the whole band took their positions, I noticed that Jason Hann from String Cheese Incident and EOTO was sitting in on percussion, and he ended up staying all night. The Motet opened with a big "High on You" by Sly Stone. The vocals by Lyle Divinsky were smooth and silky. Keyboardist Joey Porter kicked off "Like We Own It" next from their self-titled album from a few years ago. After came the horn powerful title track off of their brand new album, "That Dream" led by trumpeter Parris Fleming, and saxophonist Drew Sayers and written by my brilliant guitarist friend Ryan Jalbert. The crowd popped Fleming's Red Rocks cherry with many screaming happy birthdays to him and also Boulder's "Mayor," Chris Scrimalli.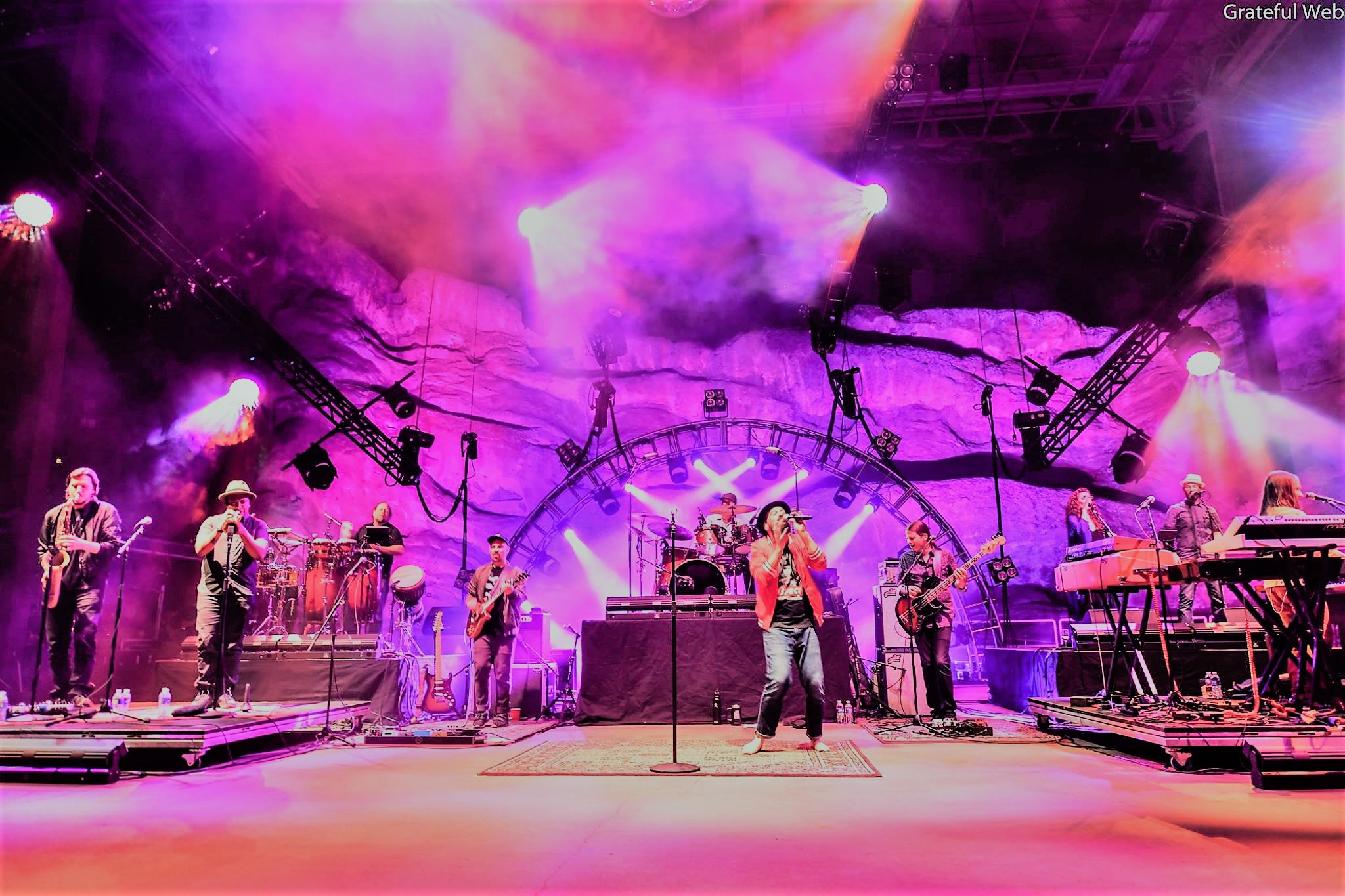 The band was feeling their stride midway through their set as the sun set over the beautiful mountains. The band tore into "Rippin' Herb" and "Danger" both off of Totem. The lights were one of the best productions that I have seen at a Motet show credited to Luke Stratton, and the crowd responded with some hearty applause. Next, it was the live debut for the funky "Highly Compatible," and half of the band stepped off for the heavy "Kneebone" thumped hard by one of the most diverse bass players alive, Garrett Sayers. What came next was a drum fan's dream come true. It was percussion heaven as the rest of the band left except for Hann and drummer and bandleader Dave Watts. Watts has been a leader within the Colorado music scene since I moved here in 1998. He is proof that hard work plus talent pays off, and this "Drums/Percussion" was tribal and fluid. Percussionists Scott Messersmith, Jeff Porter, and Josh Raymer jammed with Watts and Hann, and the venue went into a tribal trance.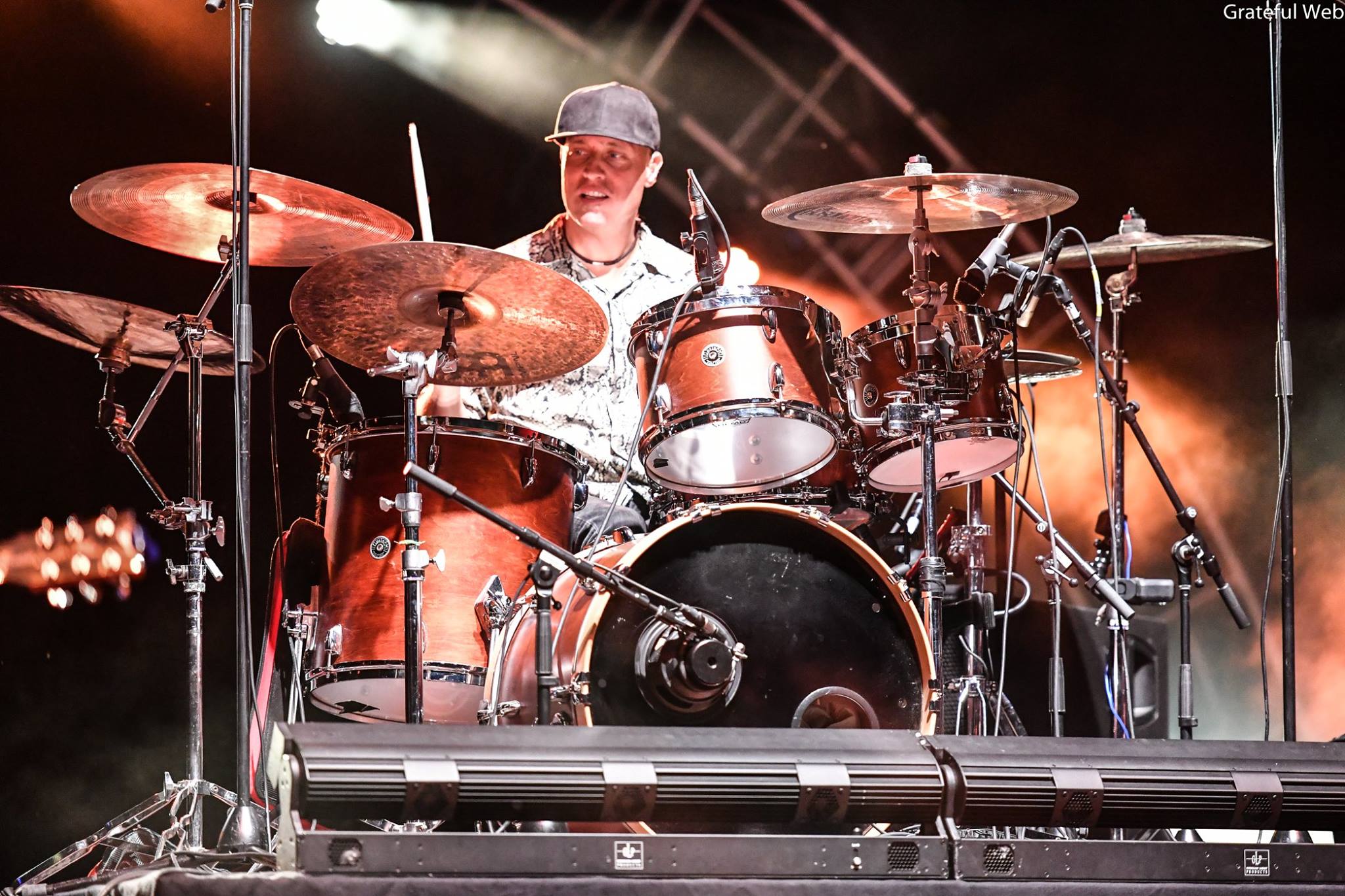 Once the rest of the members slowly came on stage, and the crowd came to, the Motet covered the Hamiltones "Somebody Roll the Weed" and that went into "Know it Too Well." Coming off of this incredible run of songs came the new "Supernova" followed by Ginuine's "Pony." "Pony" surprisingly brought up special guest and former trumpeter Gabe Mervine for the final two songs of the long and funky set. Mervine is a jazz artist, and plays with a quartet and has a new album called Nocturne, which is a must listen for jazz fans. The last two songs, "Keep on Don't Stoppin' and "The Truth," surely added flavor and spice to this dynamic set from one of the funkiest bands current.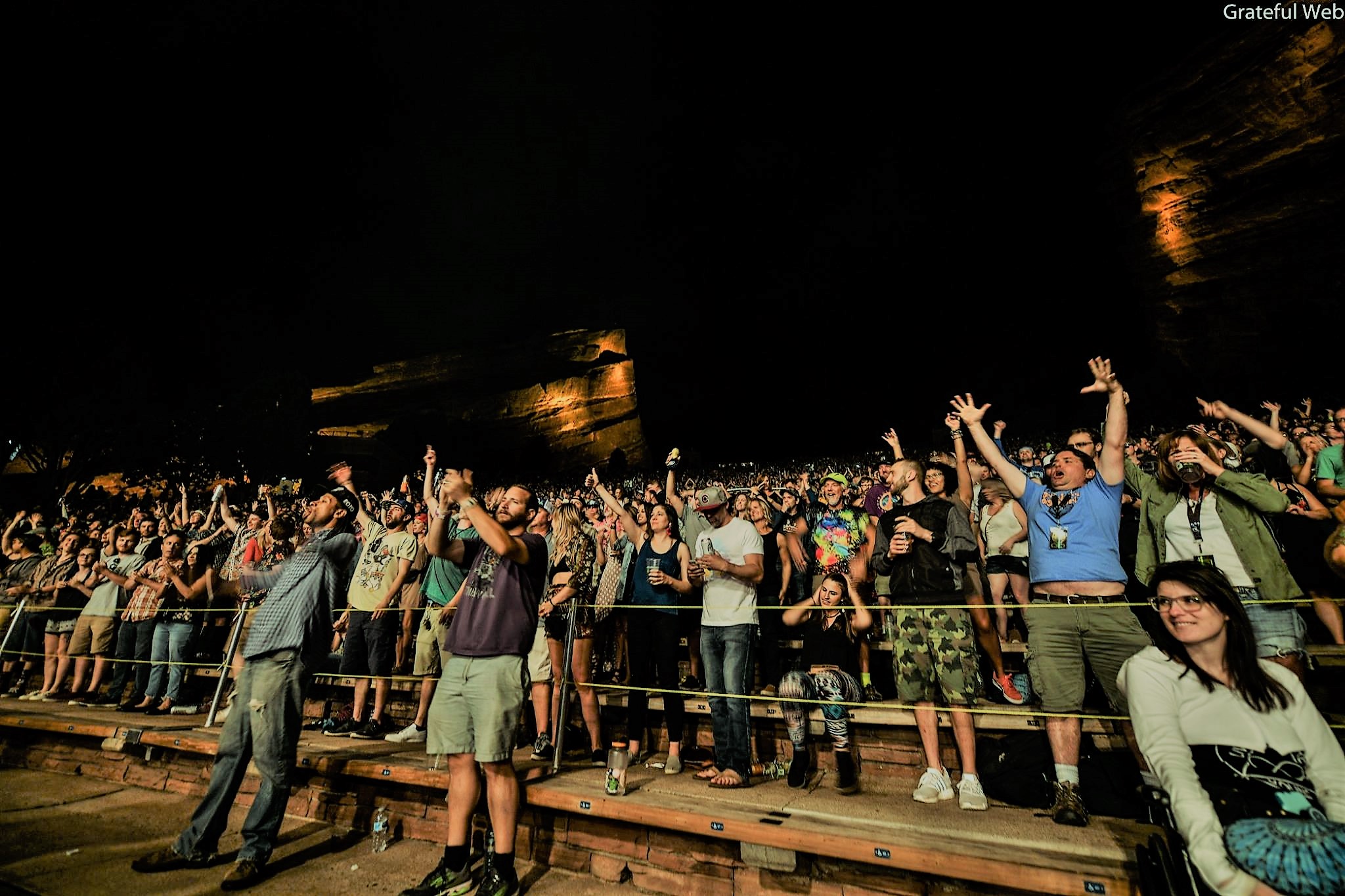 The encore songs consisted of "Cretan" and "Get it Right," and they could have been a show on their own. The number of twists and turns made these two songs musical masterpieces for an end to this moment that The Motet waits for every year. They surely got it right on this night, and they have been building steam since I first saw them twenty years ago on Pearl St. Keep your eyes peeled as to what they are going to do next. This band is on fire.