There may be no band that has been more critically analyzed song by song and show by show than Phish. Phish phans are some of the most attuned and astute musical analysts in the music scene. Since my first show in December of 1996 at the Spectrum in Philadelphia to my 197th show at the closing of this summer tour at Dick's Sporting Goods Park in Commerce City, Colorado, I have seen and heard such vastly differing opinions about nearly every show. With that being said, Phish does what they want when they want it. And that is why we love them. One never knows what to expect. That manifested several times in many different ways, but this summer, it manifested with a 13 night run at the world's premier indoor venue in the middle of New York City, Madison Square Garden. The Baker's Dozen run was one of the few times that the analysis from phans was unanimous. The band was on fire. I was lucky enough to catch the first three shows, and the energy from the band and crowd were energetically powerful. The band is still showing how they are the best there has ever been.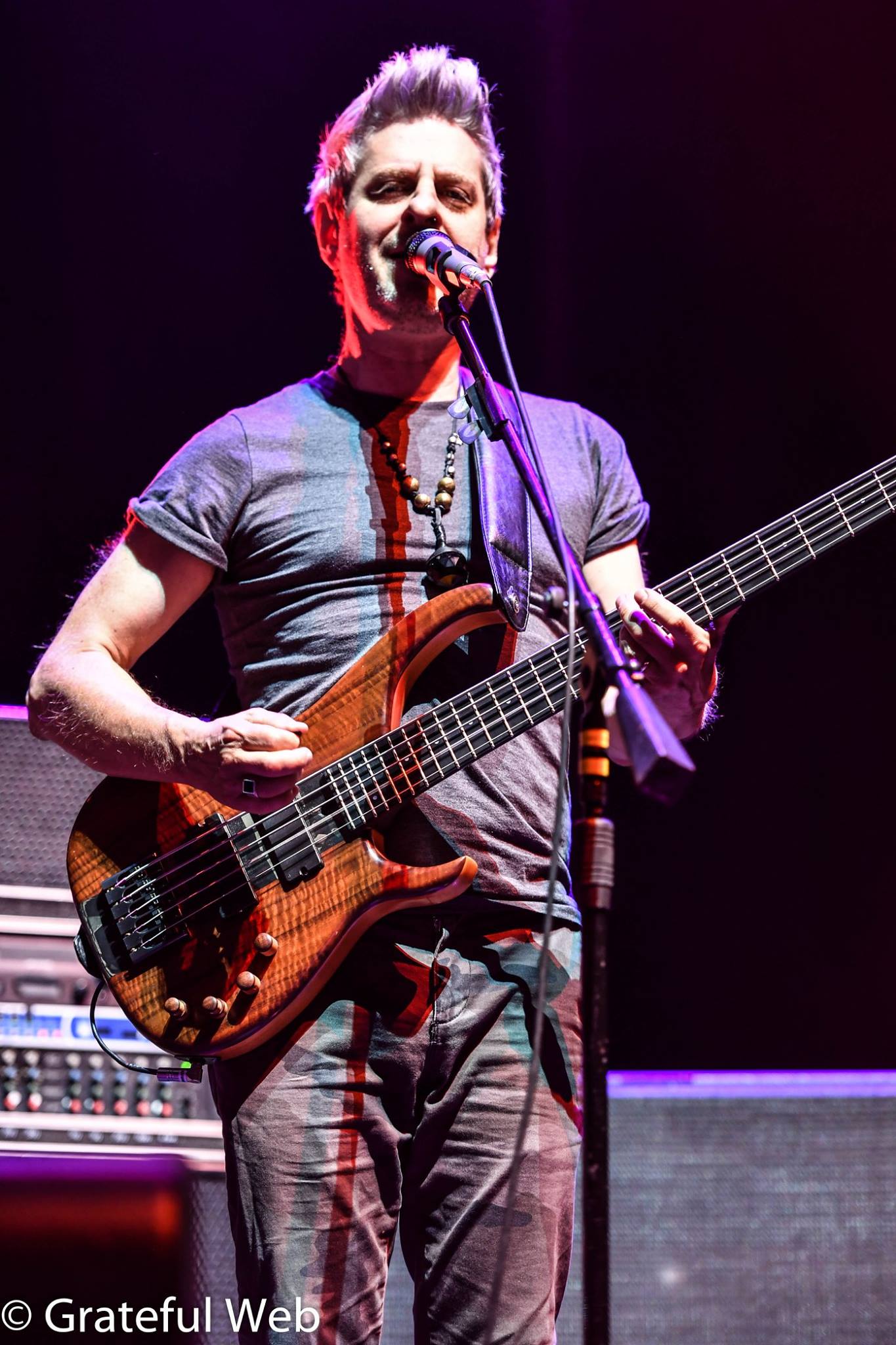 The feeling going into these super sold-out shows at Dicks was one of extreme excitement, which was palpable, especially as I said after 13 nights with no repeated songs and spectacular bust outs and jams that were carefully interwoven from the first show connected to the last. This venue is a special spot as well. Phish is in their seventh year in a row playing this vast field, which provides camping and entertainment for their guests. It is convenient and hospitable and is a favorite stop for everyone involved.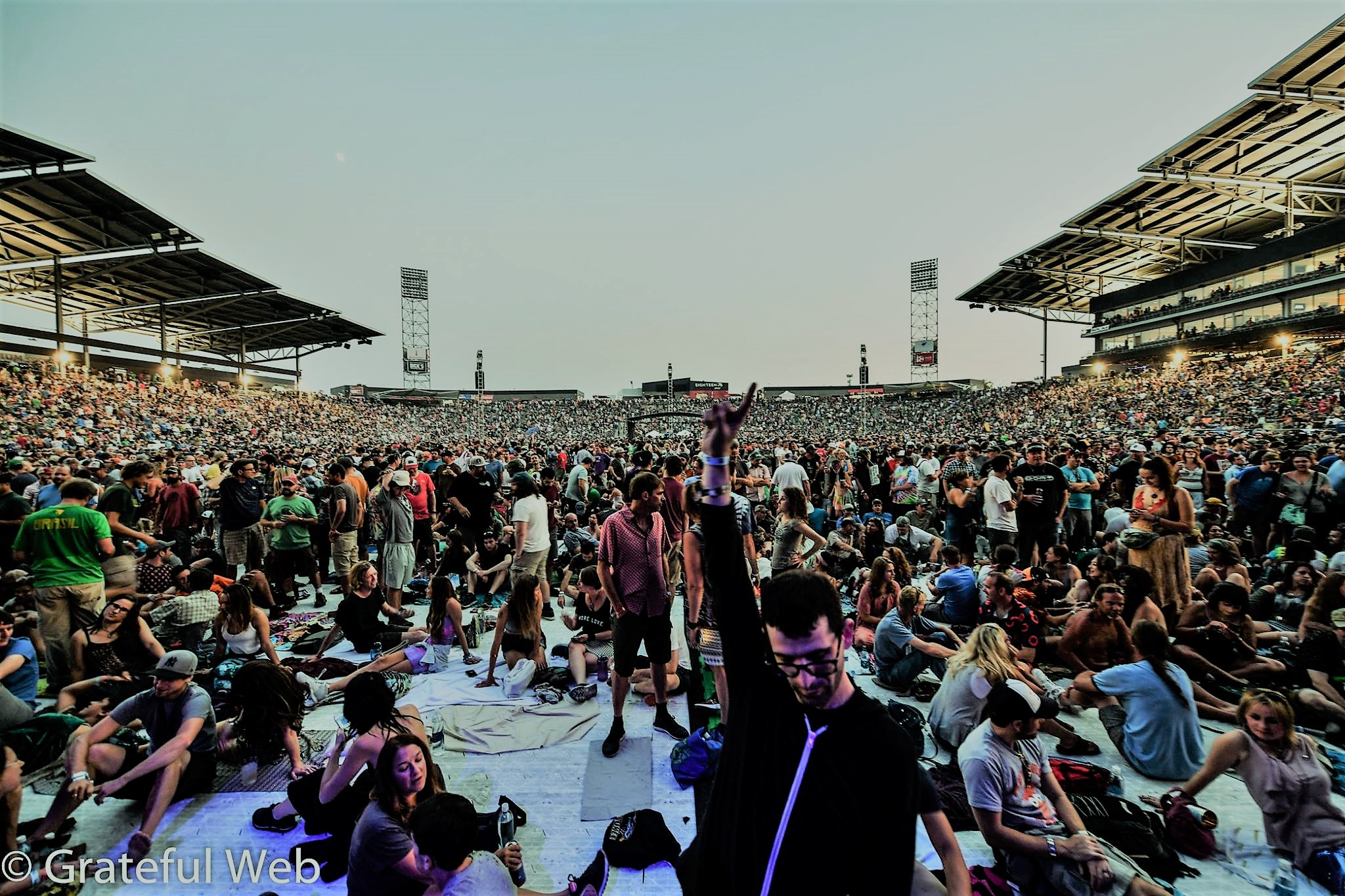 It was very special night for me as well. As I stood in the pit waiting for them to go on, I talked to longtime fan and musician, Sammy Saltzman about how long he waited to get his spot in the front row. He told me that they lined up very early two mornings before to get the number six to enter the venue. This is the dedication of Phish phans, and they were ready for their heroes to take the stage.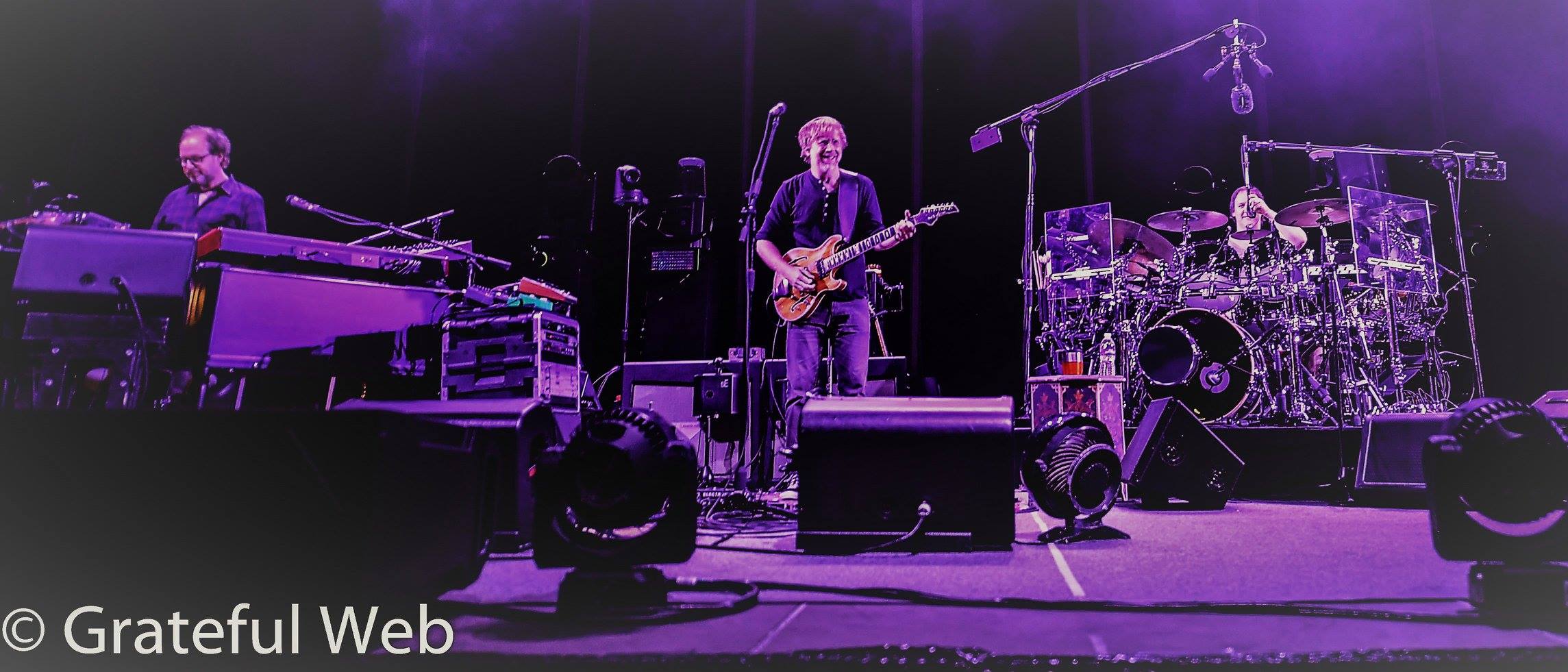 Phish eased into this run with a bookend and three songs in this first set off of their 13th album, Big Boat. It all started with a developed "Blaze On" with a huge smile on Trey's face and Mike rolling up his sleeves getting things started on the good foot. Guitarist Trey Anastasio's high pitched solo towards the end made the opening jam. They extended this awhile, and it was nice to start off the show with the lengthened jam. "555" and "Breath and Burning" warmed up the eager crowd that was biting at the chomp, until they heard the soft sound of a keyboardist, Page McConnell's intro of "Theme From the Bottom." Phish and the Colorado crowd starting getting their legs at this point in the show and began to stretch out when they went straight into the epically big "Free."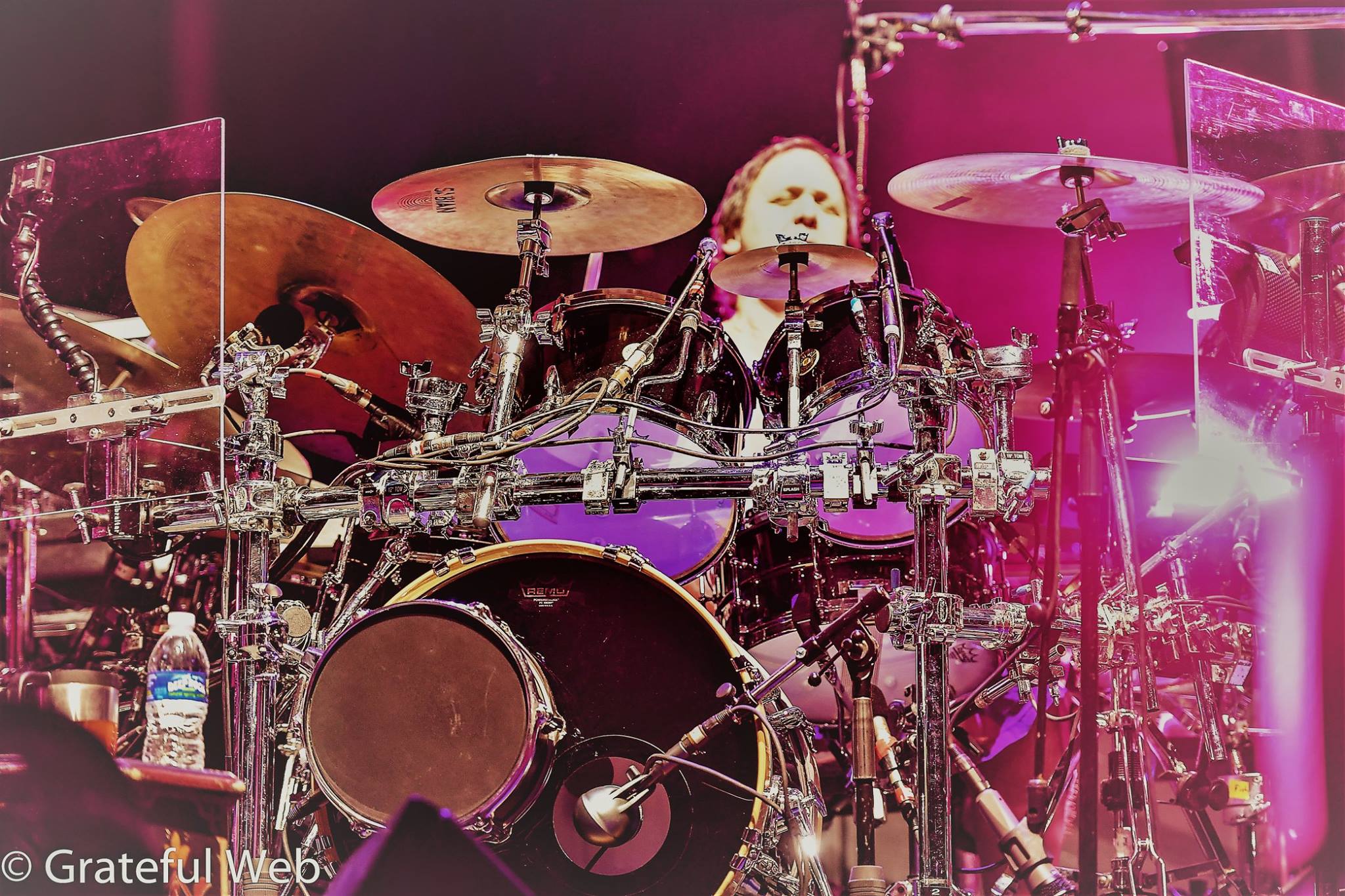 Halfway through the first set was a little early in the run to see my favorite Phish song to dance my butt off too, but it was a distinctly different and consistently funky "Tube" that also included those very high pitched squeals from Trey. Many people do not know the funny story associated with the writing of that song. Apparently, back in the day when Trey and drummer Jon Fishman lived together, Fishman went out for a few hours, and while he was gone, Trey went into his book of poetry. When Fishman came home, Trey ripped into "Tube," which was one of his poems and made it into a song. The "Free" and "Tube" were standouts of this first set, which concluded with "Roggae > More."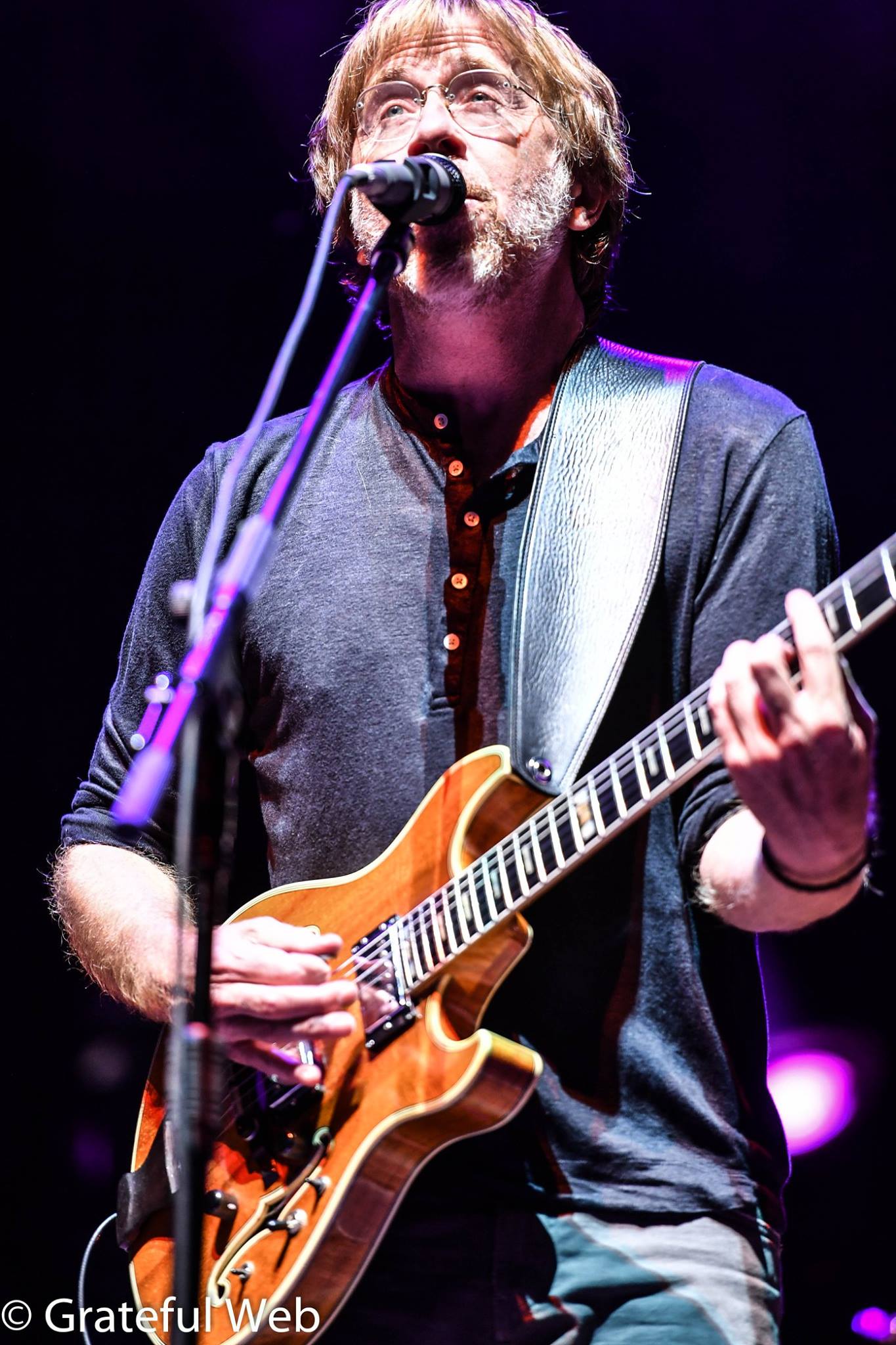 The second set was dark, dirty, and beautiful. When it started, I got to see lighting designer Chris Kuroda's newest installment outdoors. He never disappoints. The tones on each beam have thick hues on them that are unmistakable and cause the bleeding of stark colors when they cross one another. Phish opened with one of my favorite jam vehicles especially after the Gorge last summer. "No Man in No Man's Land" was stellar as usual. Trey's powerful screeching solo on top of Page's rhythm as it builds into a crescendo about halfway through is orgasmic every time. About three-quarters of the way through they spaced it out with Kuroda switching to the searchlights while each member improvises an ambient jam that led right into the power streak of the show with "Carini > Ghost (with "No Man's…" teases and lyrics) > Harry Hood." "Carini" started with Trey amped up hoping up and down while singing the beginning lyrics. During the chorus, the boys sure had a fun time repeating "Carini had a lumpy head" vocal jam with Fishman getting really high pitched. Just like the opener, "Carini" went into a spacy jam and livened to an electrifying peak with a funky reggae type intro to "Ghost." This craftsmanship demonstrated in this set is unparalleled.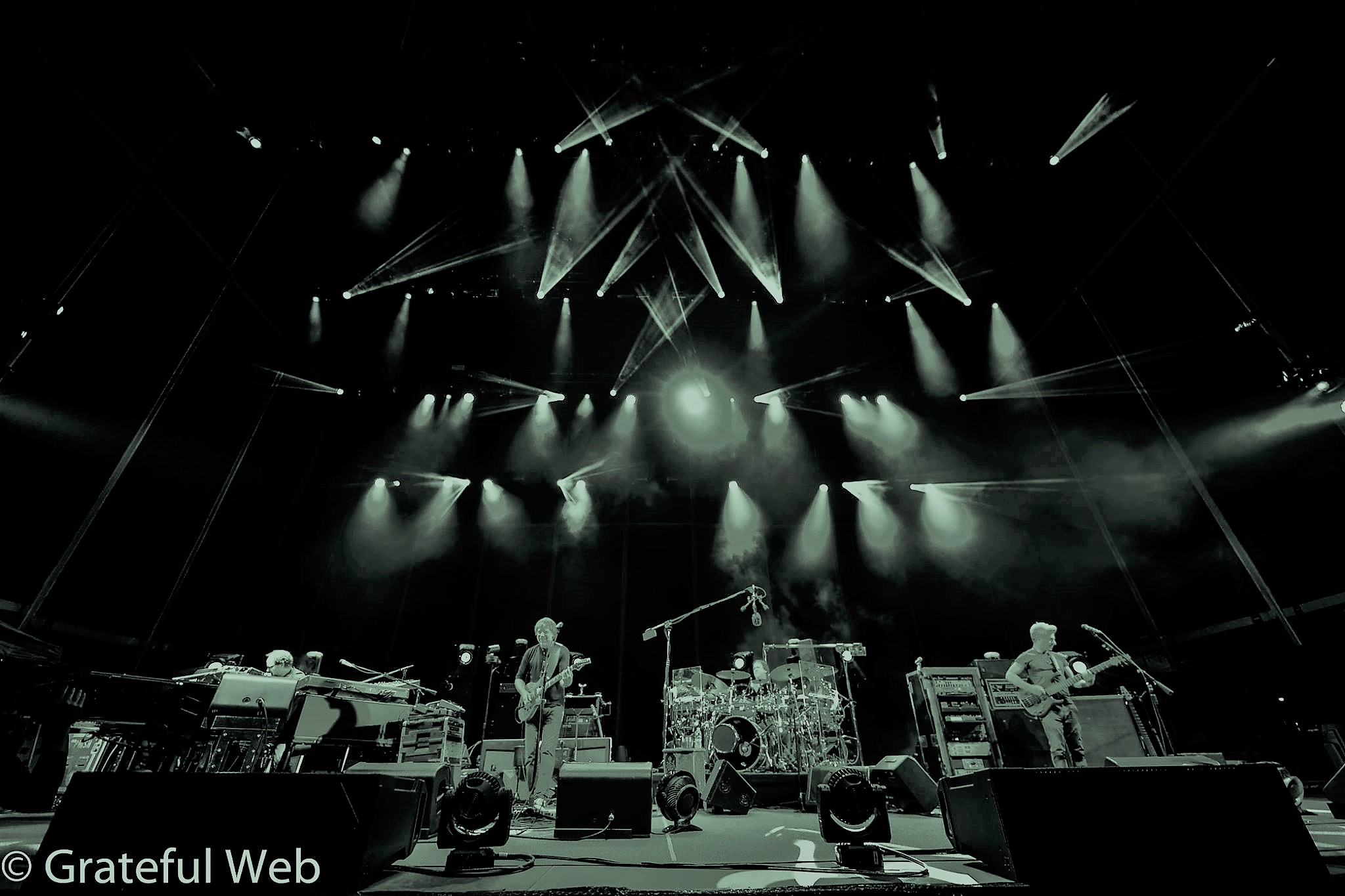 The remainder of the show was pretty classic. They played a retro-sounding "Harry Hood > Cavern," which has always left me speechless. The encore was the perfect three-song sequence. I especially appreciated the order that it was in. It was "The Horse > Silent in the Morning > Character Zero." It is so much better when they leave us on a rocking note then when they close big and then encore with something gentle even if it is for our own safety, wink wink. The rest of the Dicks run was special as always, but after the Baker's Dozen, it would be so hard, even if you are the best band of all time, to duplicate what happened in New York. New Year's Eve run at Madison Square Garden along with a strong rumor of another summer spent at the Garden makes me happy since there's no better place to see these guys.