Of all the events that I have covered and shows that I have attended, none sparks or enlightens the soul more than ARISE. Creators and producers Tierro Lee and Paul Bassis have worked extremely hard to craft a festival that has something for everyone. This festival just feels good, like the energy in Maui. The music lineup is extremely diverse, the activities are plentiful, and the vibe is second to none. I overheard a parent say facetiously, "I could've dropped my kid off here at the beginning of the festival and picked him up at the end, and he would've been completely taken care of." This may sound a little crazy, but it is completely true. There is a total family feeling at Arise. It has intellectual stimuli with its workshops, spiritual ceremonies, and even a Healer's Village. The Kid Zone is like a child's paradise. There are instruments for them to play with, tents full of pillows to lie in, and music made by kids for kids. The Yoga Zone keeps everyone happy and healthy with world famous yoga teachers. Best of all, there are four stages that play the most diverse music that a festival can present. The Eagle Stage and the Phoenix Stage alternate headlining acts with fire dancers and aerial performers working magic between the sets. Also, the Area 51 presents The untz.com Stage provides the rage for all of the electronic fans, and the Starwater People's Stage gives their audiences a small venue feel to some amazing acts that would normally play at much bigger places as well as burlesque shows and intimate experiences.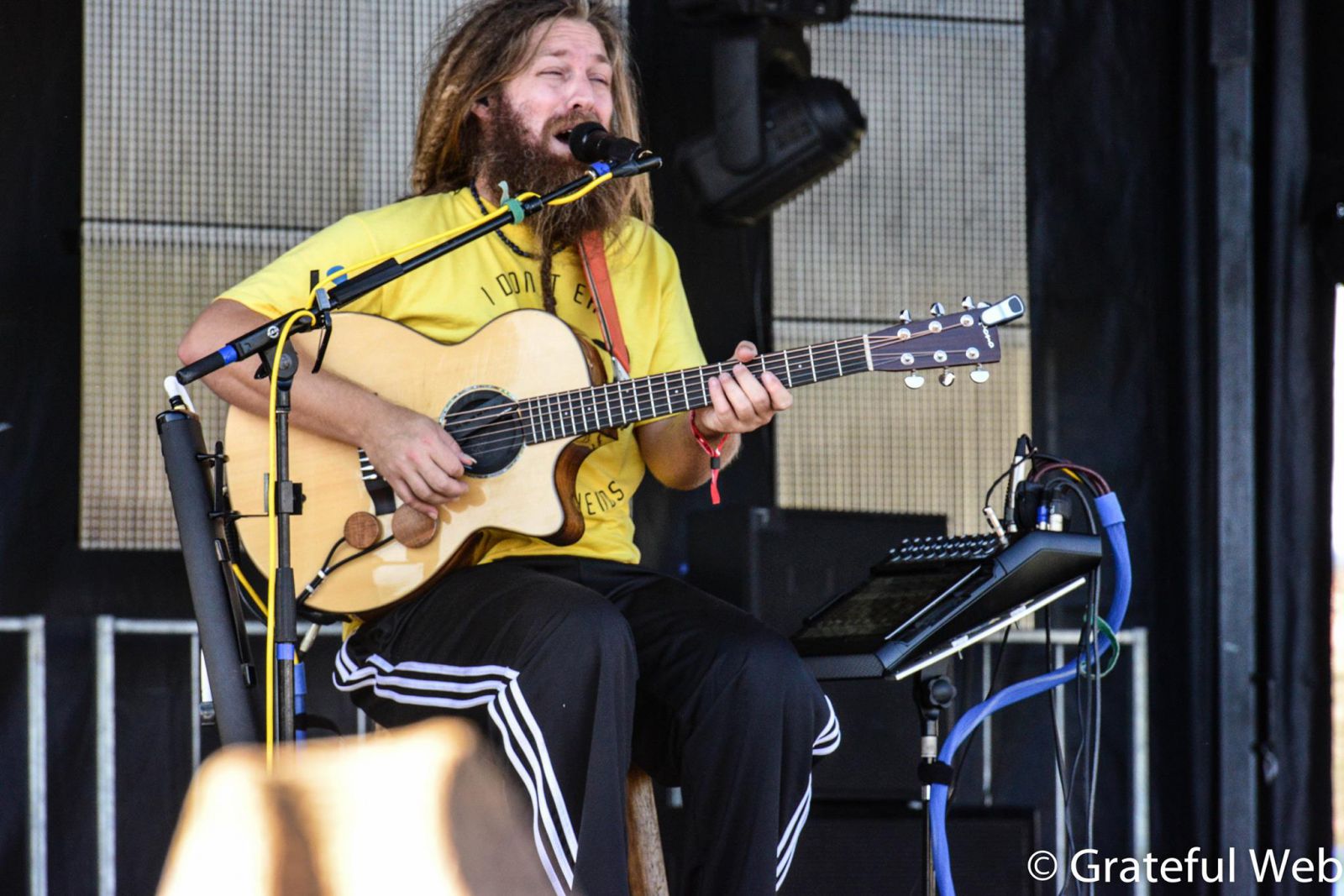 When I arrived on Friday, I set up camp and went out to hear the motivational youth activists Earth Guardians inspire as always and the sweet sounds of Mike Love to follow. I have seen Love before open up for Xavier Rudd at one of my favorite concerts of the summer. This show was similar including his multi-layered internet classic, which still astounds me every time I see it, "Permanent Holiday." There is a big future ahead for this talented, dreadlocked, friendly Hawaiian.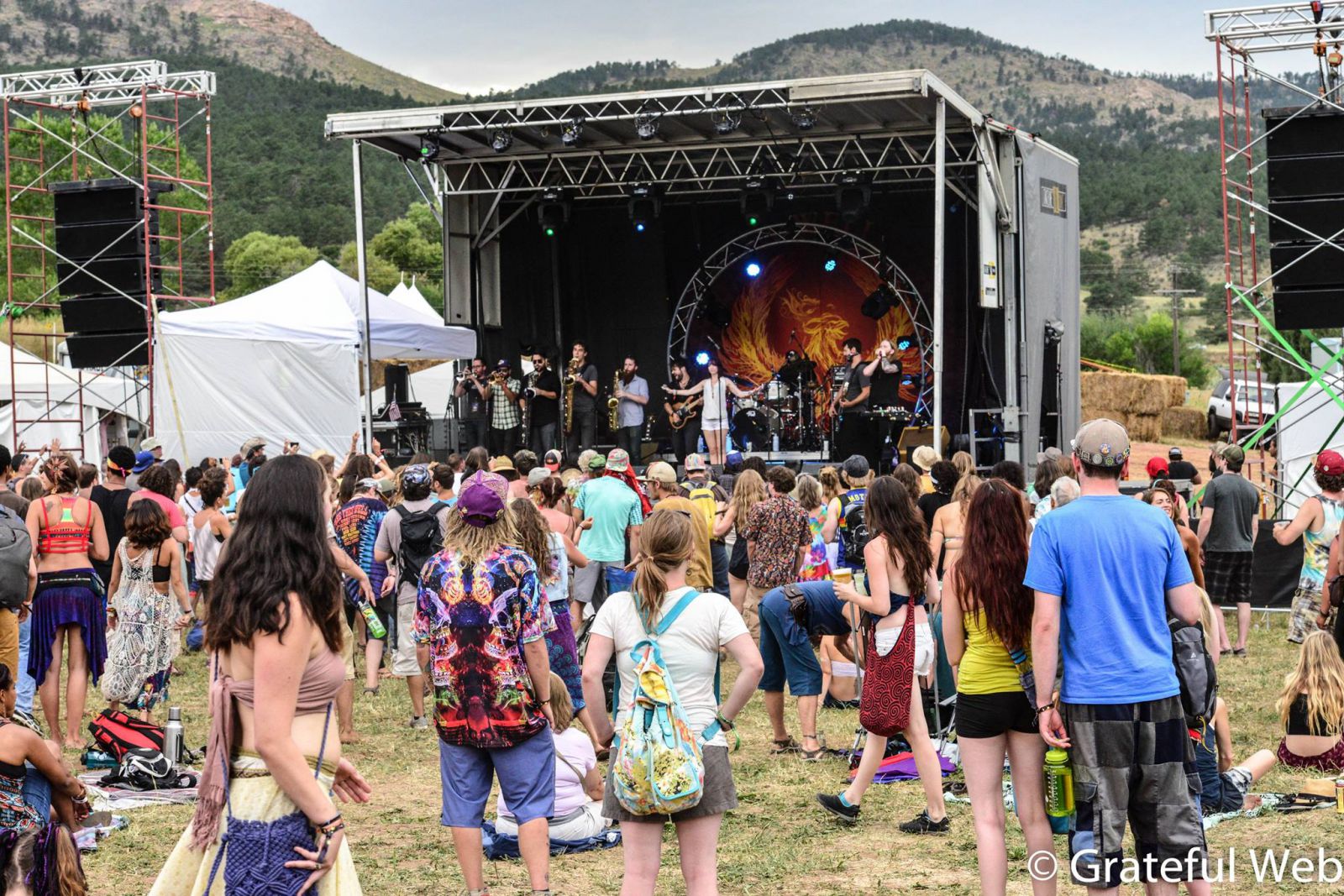 After grazing the vendors for some really well made leather shoes by an Australian nicknamed Rapscallion, and one of my favorite vendor's for posters, gems, and clothes Mama Ana, I heard the screams and soul from Sister Sparrow & the Dirty Birds. I appreciated hearing this set because in the early spring, they had a show booked at the Fox Theater, but it was canceled because the siren herself, Arleigh Kincheloe sprained her vocal chords the night before. After hearing this set, I can understand how that can happen. This girl can sing!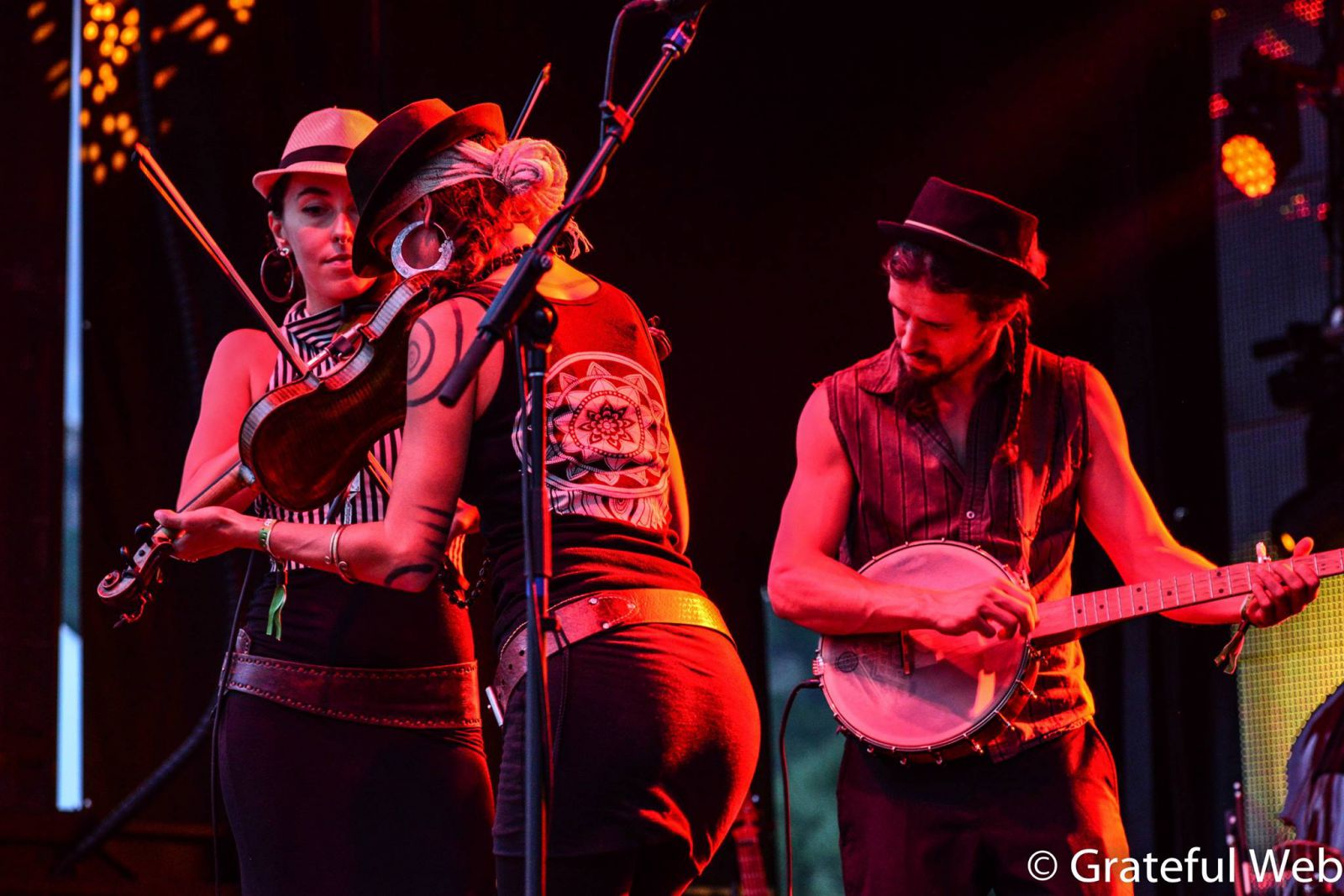 All of the bands that I saw on this first day were coming in hot, but maybe none as hot as the multi-instrumentalist sisters of Rising Appalachia. Leah and Chloe Smith along with their Rise Collective have been not only doing things in the industry their own way, but they have been bringing many artists of all kinds with them. This is the perfect festival for this group and their talented followers of many kinds. Coming off of making their latest hit record Wider Circles, their set demonstrated how to put on a show that brought out nearly every feeling that an audience member can experience.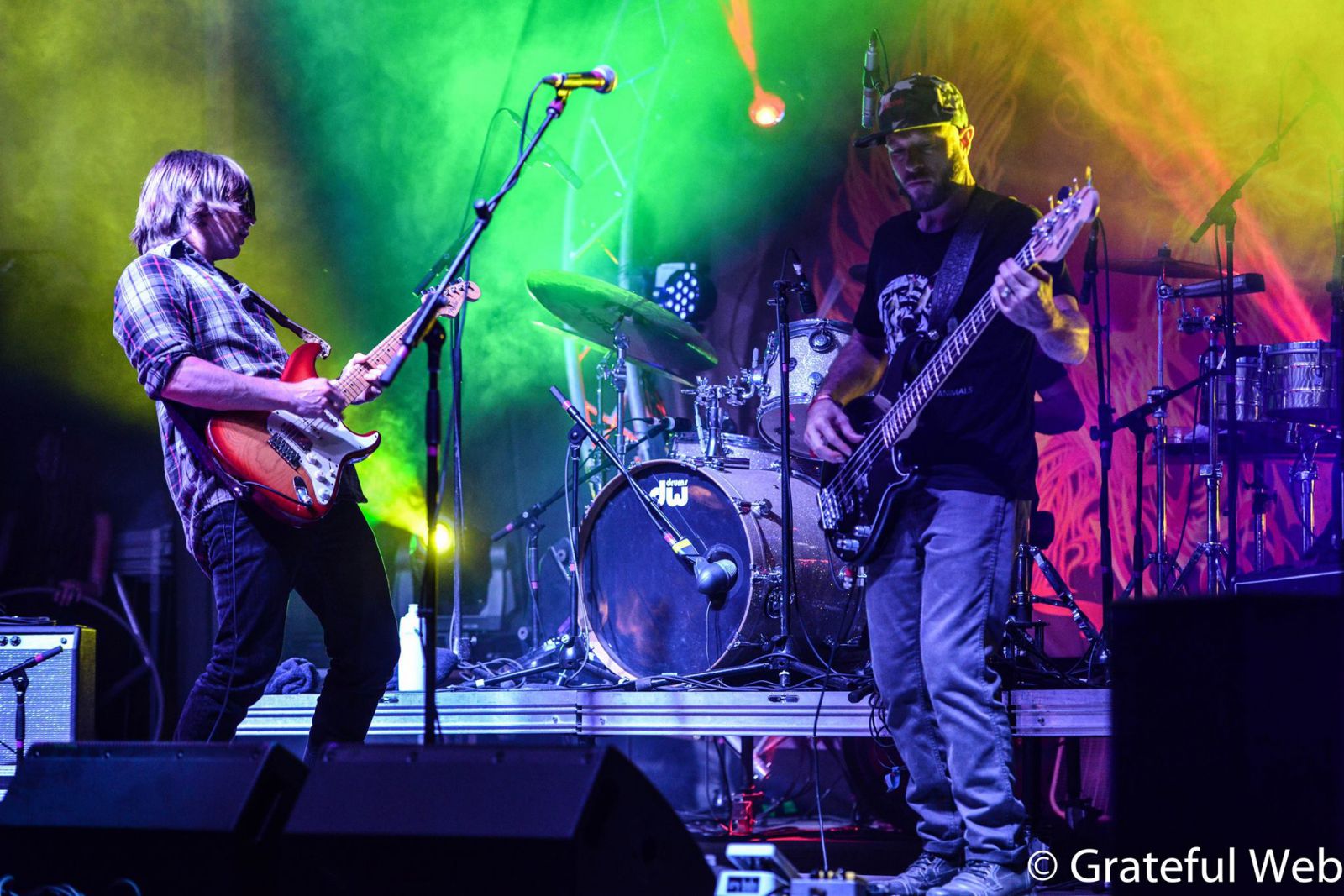 Lukas Nelson & Promise of the Real impressed me most of all because I have never heard of them before this day. I had no idea that Willie Nelson's son had a band, and furthermore, I had no clue that they were Neil Young's backing band. This set was very impressive. Nelson's brand of rock n' roll is original yet has a road throwback sound. It sounds like America. Lukas promised his dad at age 11 that he would be a guitar player, and he has now taken the stage with several greats. After several bluesy rock songs, they played "Diamonds on the Soles of Her Shoes" by Paul Simon.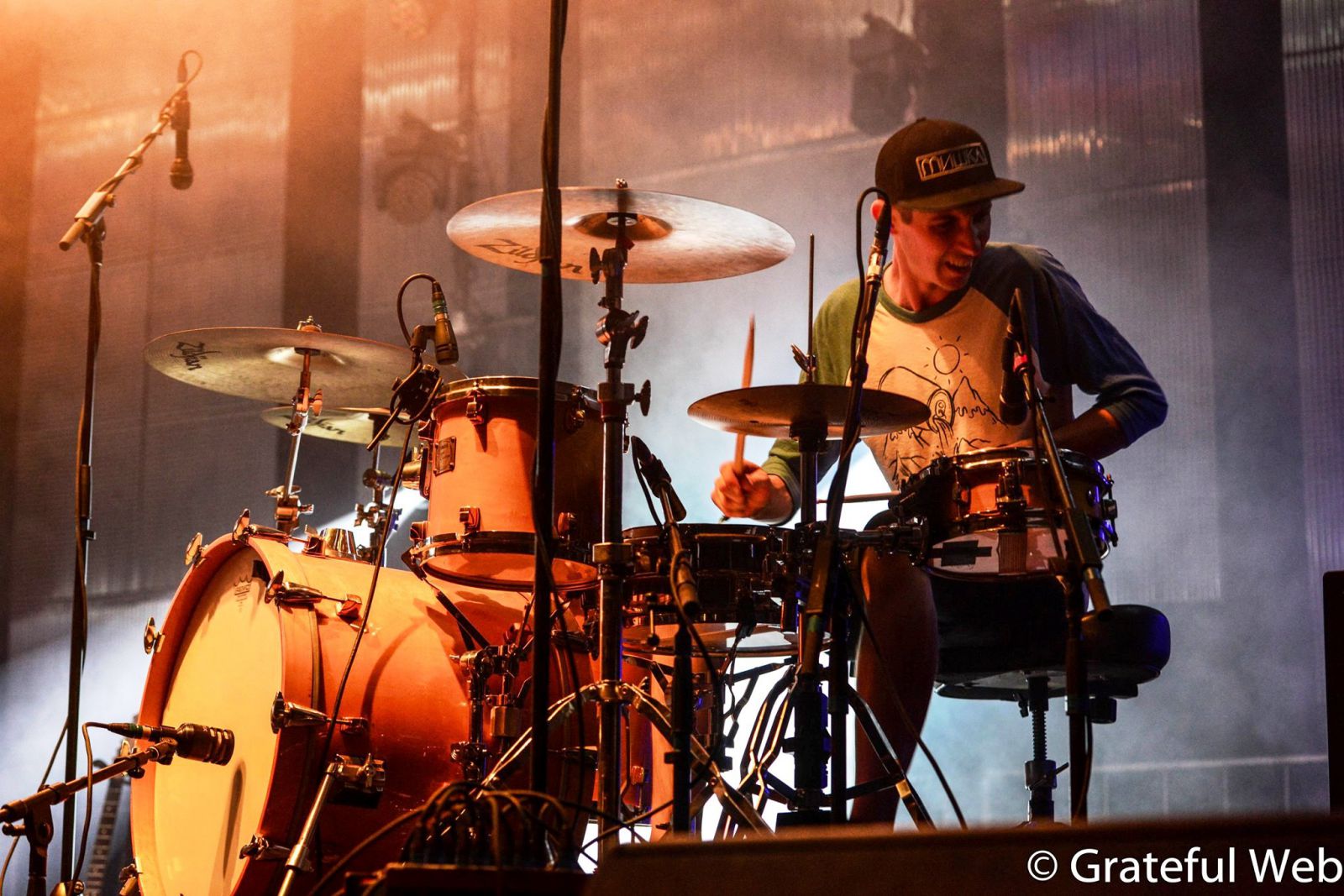 Emancipator Ensemble has been a constant at Colorado festivals this year. Their music has been getting better and better as the years go on especially as the ensemble. With their new album Seven Seas coming out on September 26th and their tour heavy summer and fall, this band is reaching for the top. I really feel as though they get better with every show, and this one at Arise was no different. Their worldly sounds are what captivate me the most. The Portland, OR based electronic producer is making waves in the music world, and his hard work is paying off.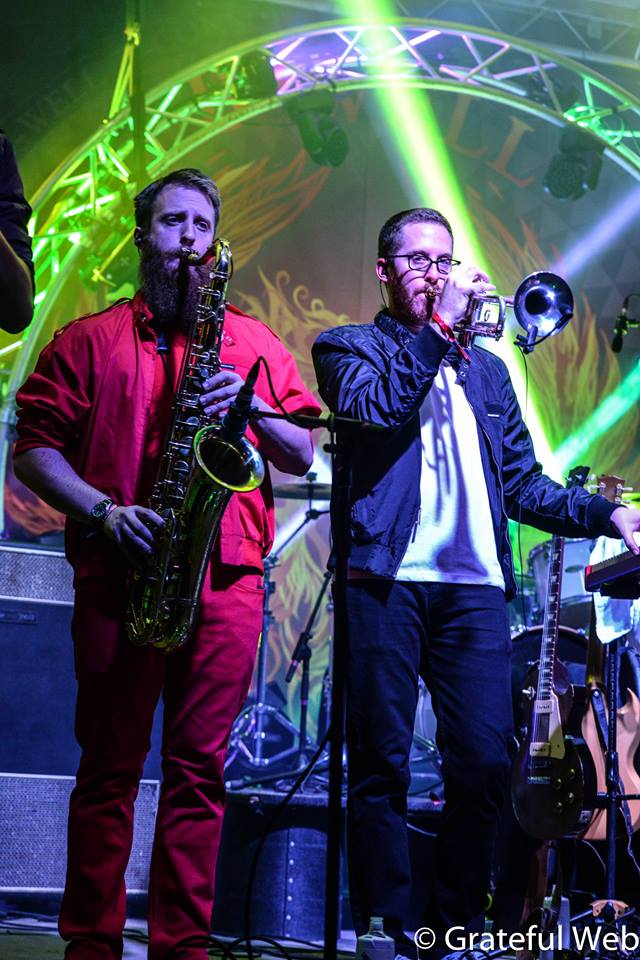 This night of music was truly non-stop fun and dancing. Turkuaz took the Arise Festival by storm with their high energy, funky, explosive sound. This was the first true sweaty dance party of the night. People were jammin' to this band from Brooklyn who has also been growing quite a bit. The crowd really went nuts when Josh Schwartz started singing the Joe Cocker version of "With a Little Help From My Friends" by the Beatles. Schwartz sounded exactly like Cocker, and his faces were priceless. He contorted his face so much while singing the classic that he looked like he was having a seizure at times.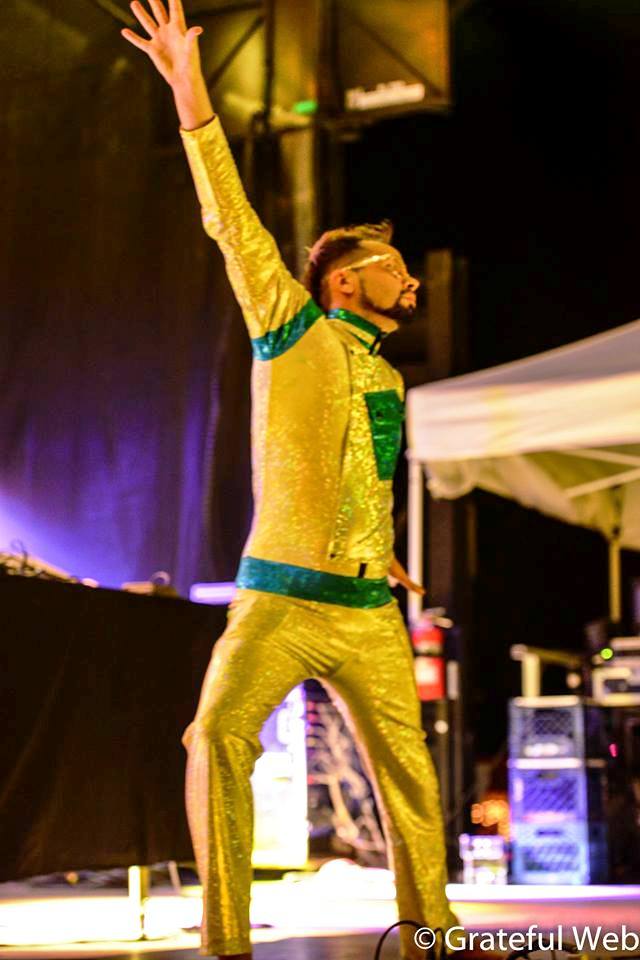 Finally, the dance party of the festival included the magic of the Polish Ambassador. This set featured Ayla Nereo singing and many dancers on stage to ignite the party atmosphere. He mixed everything from Michael Jackson's "Wanna Be Startin' Somethin'" to A-Ha's "Take on Me." Every song was done so well. The Polish Ambassador, real name David Sugalski, a University of Colorado product, has been producing music since his college days. His fame has grown exponentially, and his unique jumpsuit style with the best beats in the business can be the reason for it. The next day at the press conference I hosted with The Polish Ambassador and Nereo, the two of them described the importance of taking care of the planet and each other. They talked about why their Permaculture Action Days mean so much to them and why they like to attend as many of them as they possibly can. 21st Century Leadership is the subject that I teach to middle schoolers, and there are no better representatives for this in the music industry today. With all of the amazing activities there are at this festival, it is impossible to get to everything, but there was so much positive love spread about with Buddha Bomb, Xerephine, and ill-esha over at Area 51, Ashleigh Sergeant in the Yoga Zone, and Bethany & Rufus, Jaden Carlson, and The Congress at the Starwater People's Stage and many more gems on this day/night as well.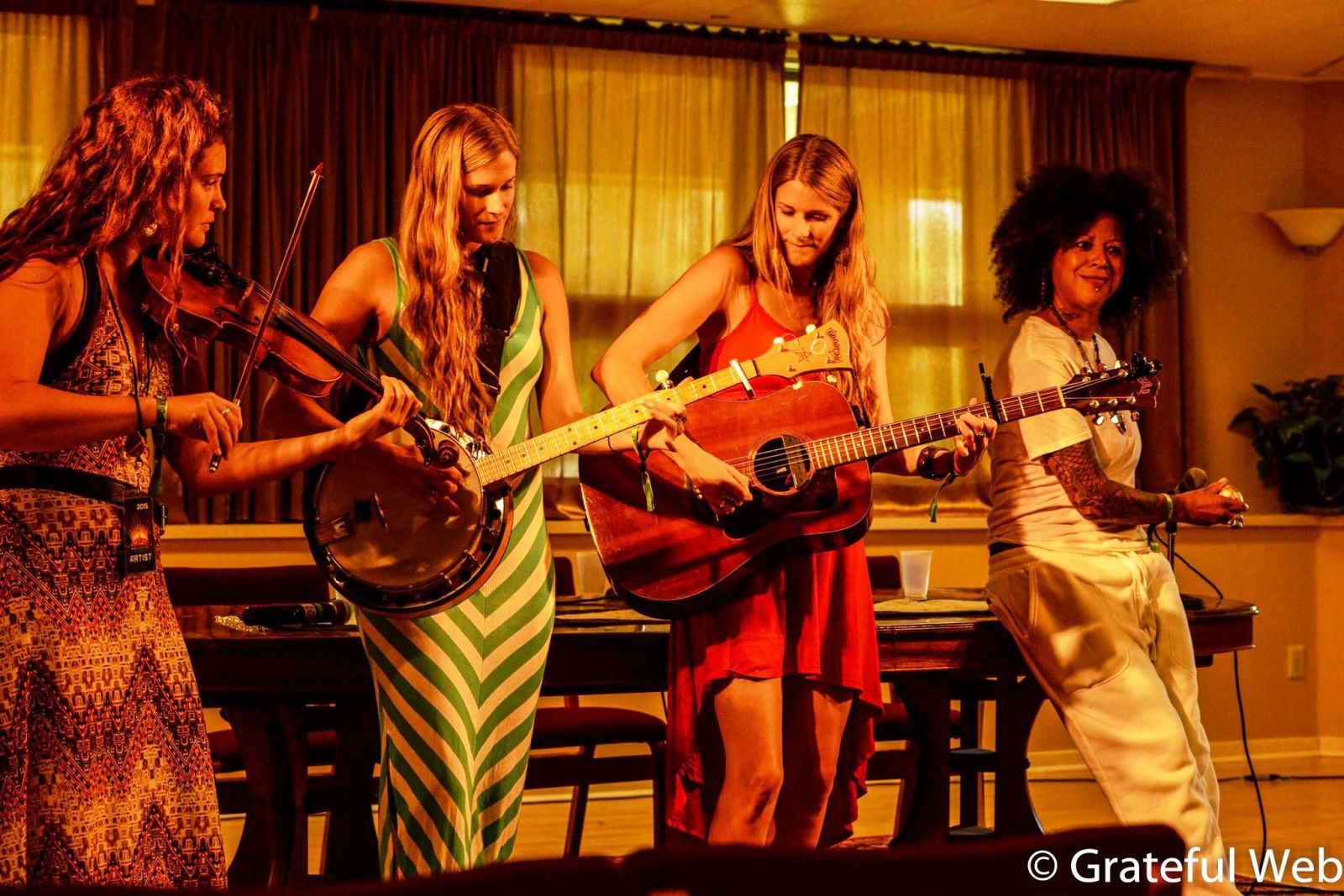 My day started out with a busy series of fascinating press conferences and interviews. The press area was a tranquil forest and once again the award winning Tsunami Event Marketing did an amazing job organizing, marketing, and hosting everybody's favorite festival. First, I attended a Women in Music press conference that featured: Bibi McGill (Beyoncé's guitarist), Bridget Law (Elephant Revival's fiddle player), and the Shook Twins (Laurie & Katelyn Shook). This press conference was so fun and engaging. The women talked a lot about gender in the music world and its transformation and progress. And then the conversation took a turn into eating and living healthy on tour. McGill told funny anecdotes on what it was like being on tour with Beyoncé back when she started, compared to now after she positively influenced the crew by example. We are progressing as a society, and it is becoming a slow revolution.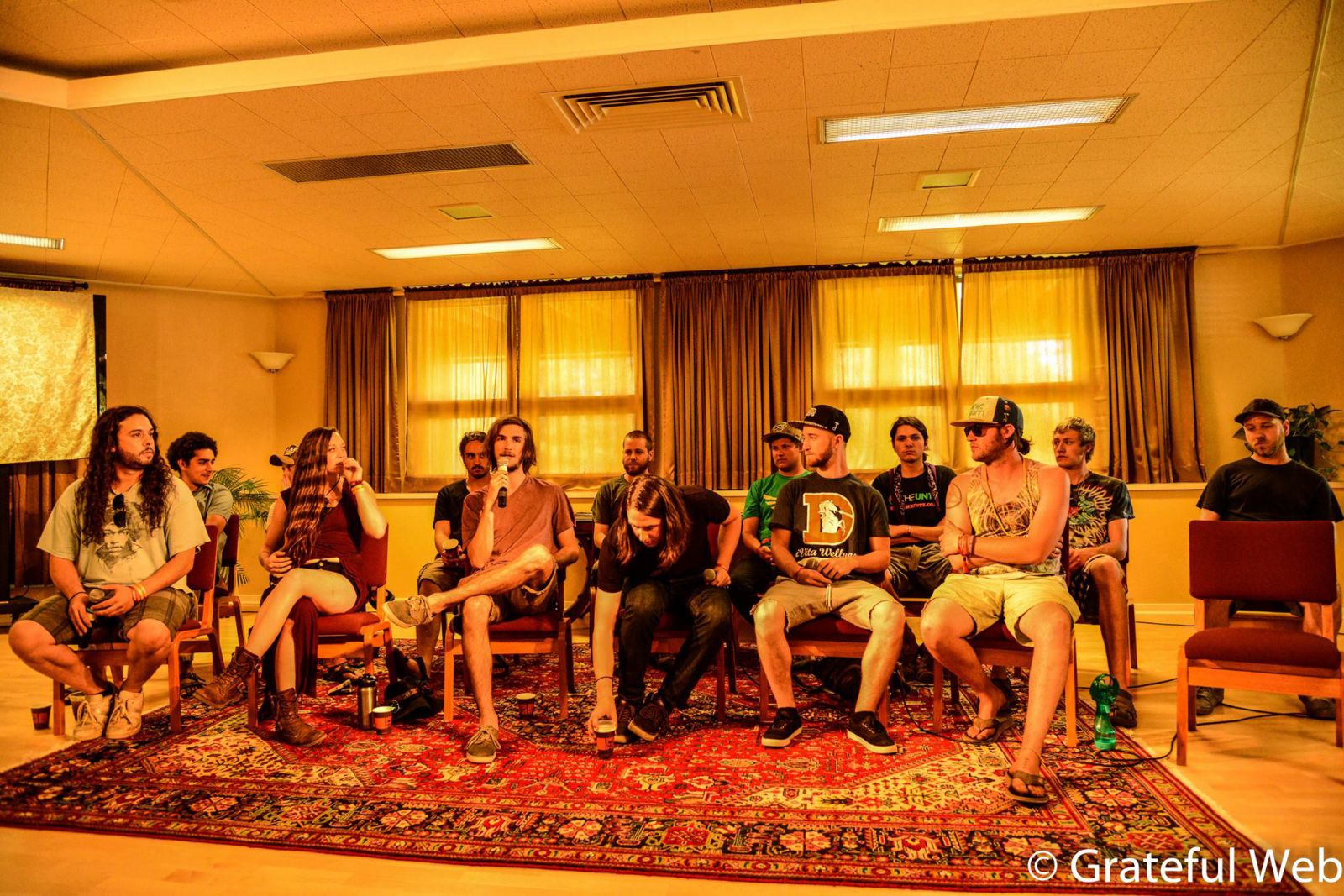 Later in the afternoon, I moderated a Colorado local scene press conference that included members of the Magic Beans, Analog Son, Tnertle, Gipsy Moon, and Greener Grounds. This one was a lot of fun as well. These future rock stars detailed the history of the Colorado music scene and focused on its growth and expansion and evolution from forty years ago through today's music. Colorado bands always represent and are given lots of love at Arise, and this year was no different.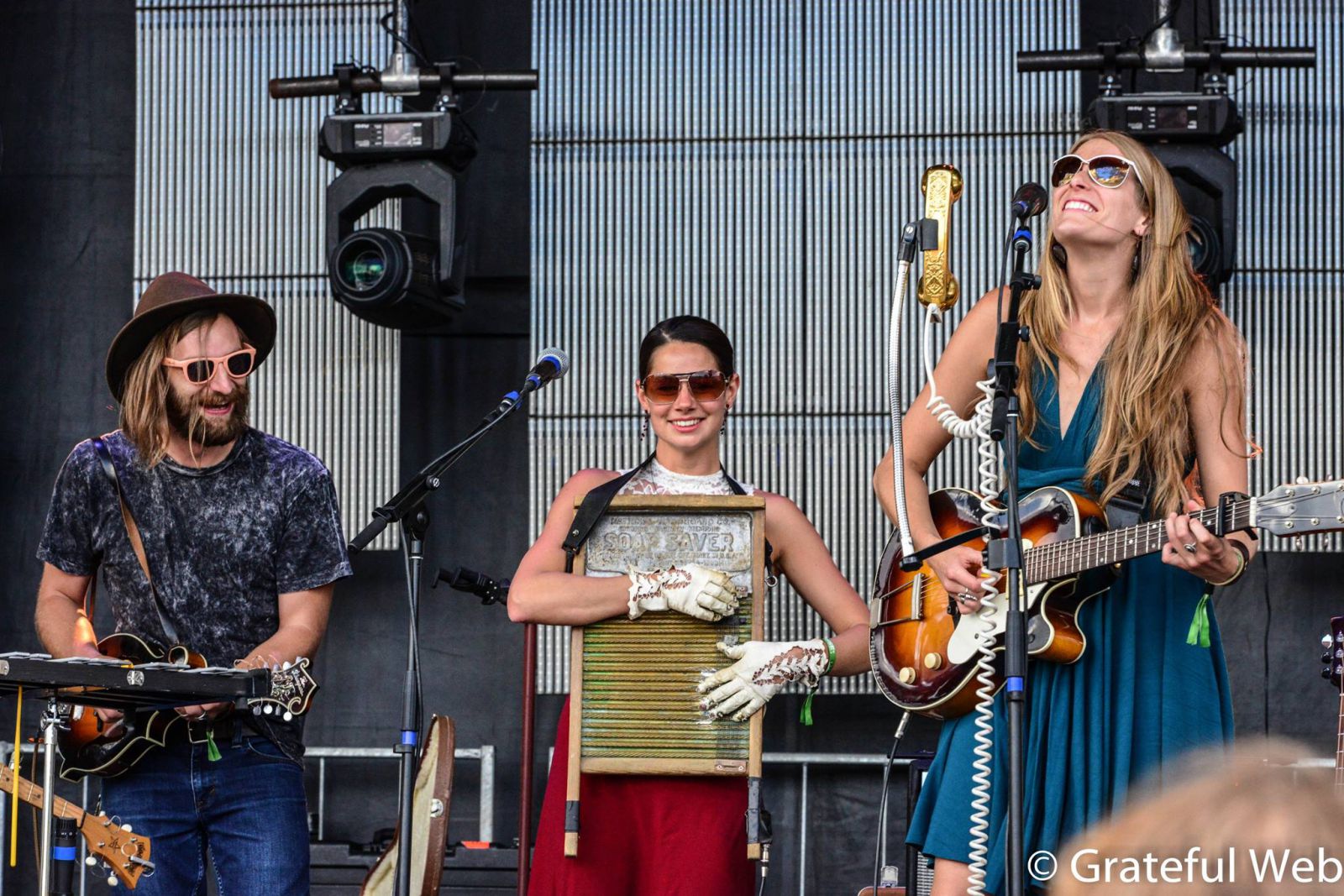 By the time I got out to see music, there were already amazing sets performed by The Haunted Windchimes, Shook Twins, and TIERRO. I was able to catch the end of the Shook Twins, and the identical twins from Portland, OR continued to display their talents in a way that keeps winning the hearts of every crowd that they perform for. Ayla Nereo (Band Performance) was next, and she played many new songs, which even included her boyfriend the Polish Ambassador. Pert Near Sandstone was a band that I never heard of, so I was interested in checking out their set. That is my favorite part about attending festivals. I learn so much about so many different types of bands. This Minnesota Roots Music bluegrass collaborative played a great set, and moved the crowd through the afternoon heat.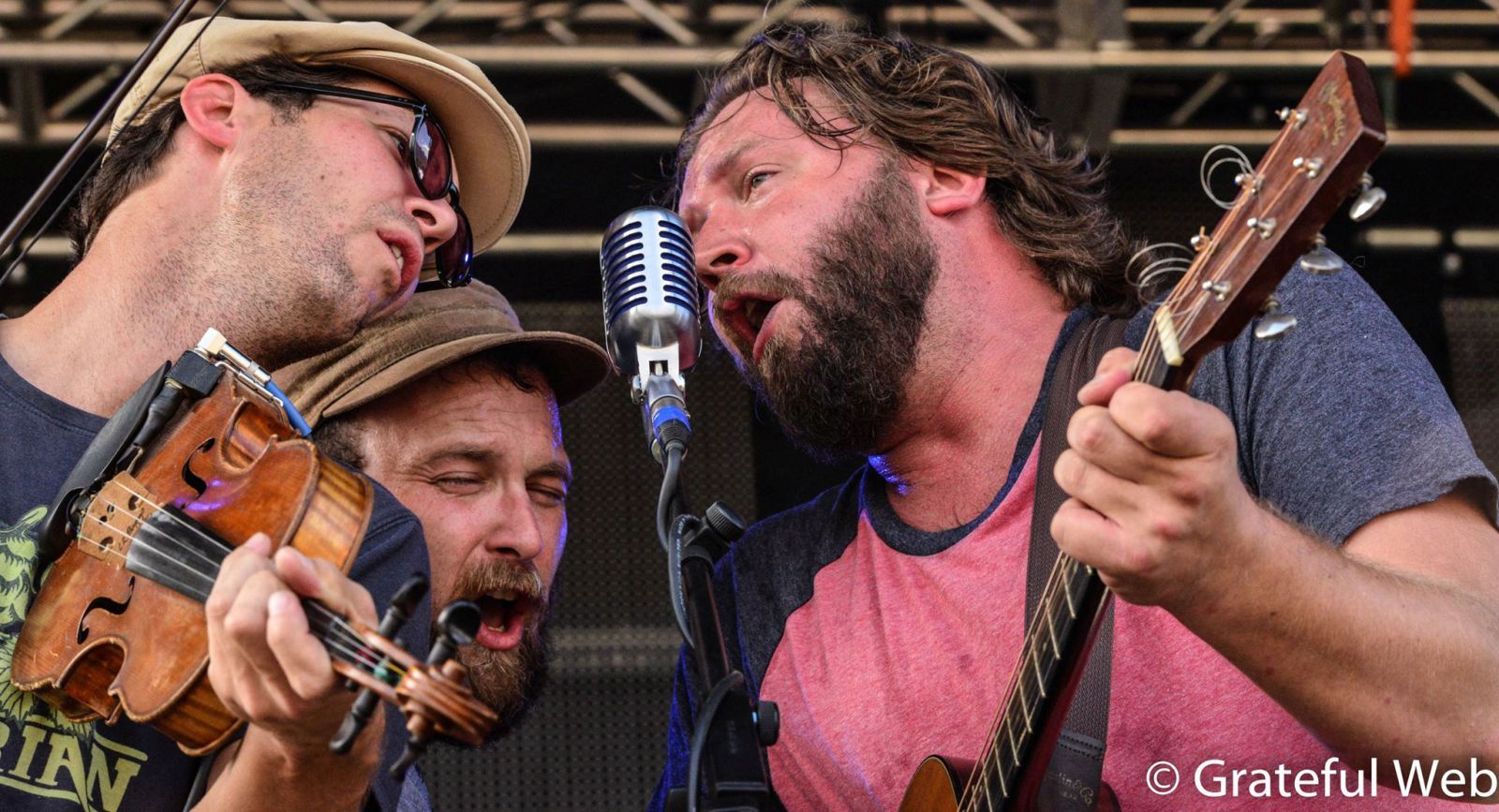 The booming local act The Magic Beans played their upbeat jam band set, and then Ozomatli brought their experience and energy to enliven the crowd. This city of angels' legendary salsa, reggae, jazz, funk, rap group has been psyching up crowds for years and spreading their activist viewpoints. As a matter of fact, at the end of their set, the Earth Guardians stopped their set to honor them with the Arise Lifetime Achievement Award given to Peter Yarrow last year. They brought the party throughout the crowd with their instruments in a New Orleans style parade.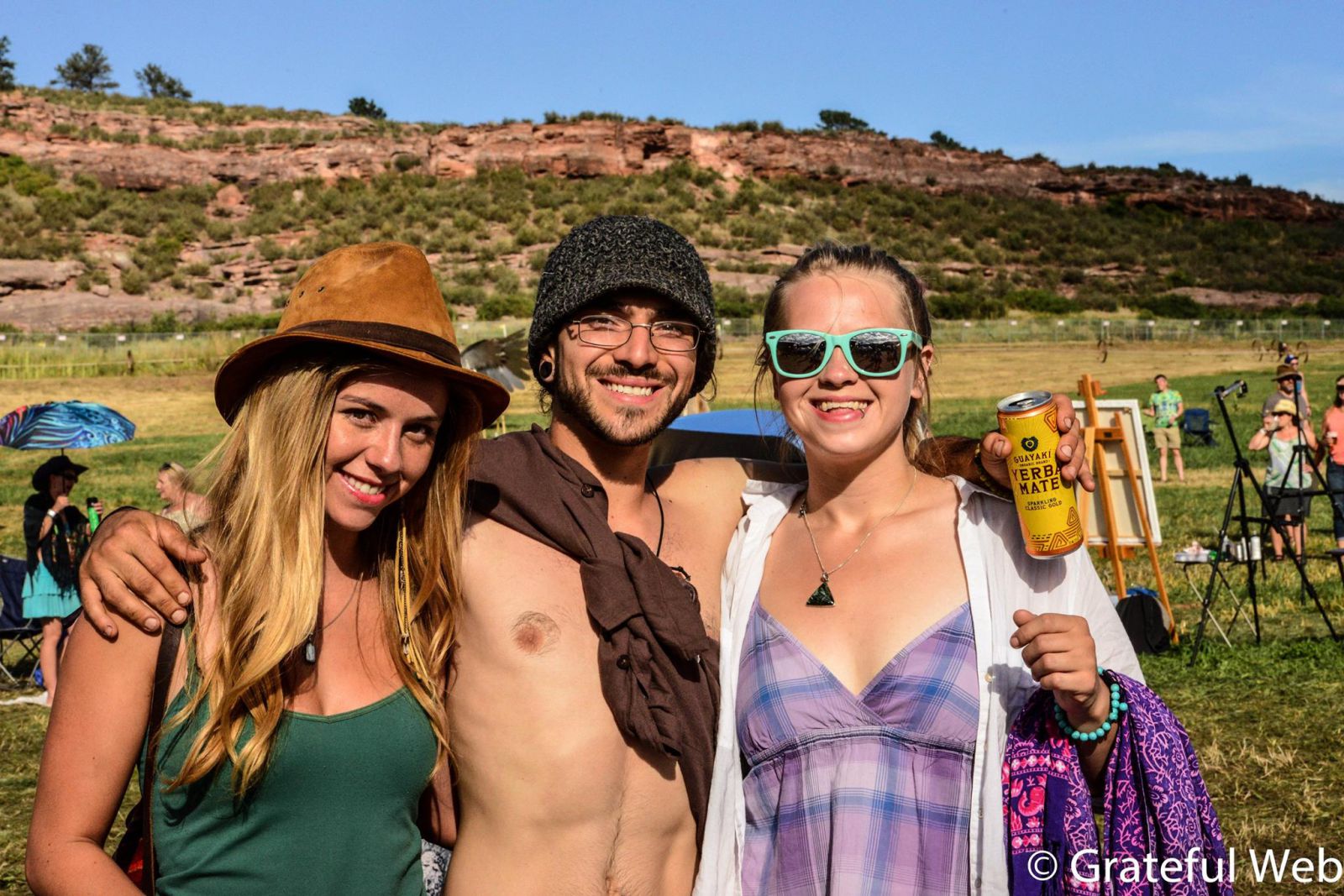 Giant Panda Guerilla Squad laid down the jam reggae beats, while I prepared for my task of introducing one of the most talented bands at the festival. In the summer of the Grateful Dead's 50th Anniversary, when the band decided to play its last shows, there were many musicians paying tribute to them. None, except for a few, do as good of a job as Joe Russo's Almost Dead. The new all-star band plays the music of the Grateful Dead in their own unique way, and they have been selling out venues all throughout the country. This collection of way talented musicians, Joe Russo (drums), Marco Benevento (keyboard), Dave Dreiwitz (bass), Tom Hamilton (guitar), and Scott Metzger (guitar), came together a couple years ago to pay tribute to their inspiration, and they have done that respectfully to the delight of fans everywhere. After a great Dead set, they injected one of my most recent classic favorite songs, "Higher and Higher" by Jackie Wilson.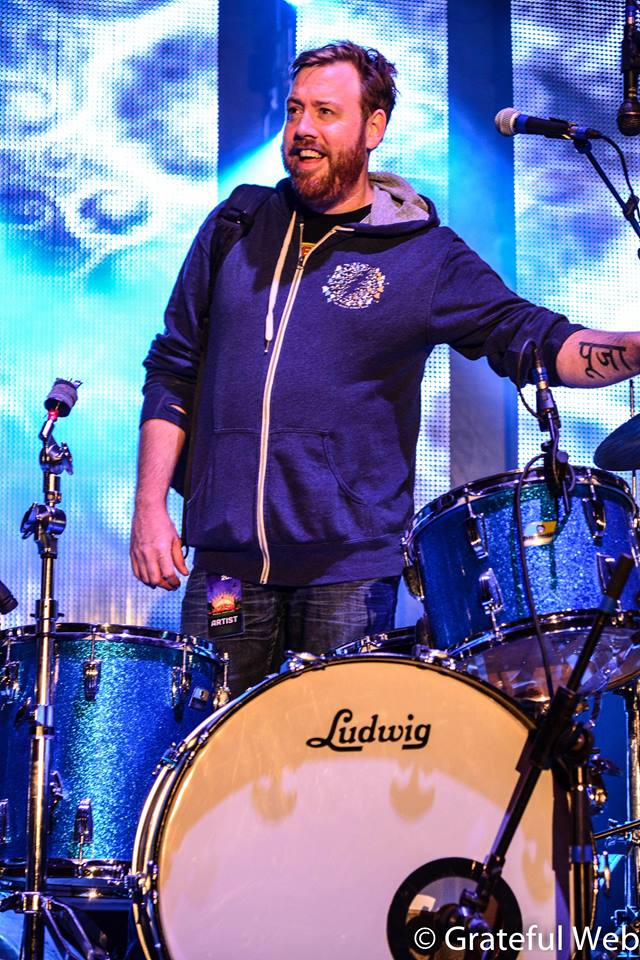 After an engaging Wildlight set, and a lot of technical difficulties at the Human Experience, I went over to the Starwater People's Stage to see the ARISE All-Star Jam. It was completely smokin'. Members of Tierro lead the jams, and it was one of my favorite parts of the entire festival. This latino song that they ended their show with was such a dance party in the small tent. Everyone was dancing so hard to the beats that Tierro Lee and Jonny Jyemo were conjuring up from the tribal celebration that they were leading. Dub'l Dragon ended the night at this stage with some captivating beats and performances, and the night faded into bliss.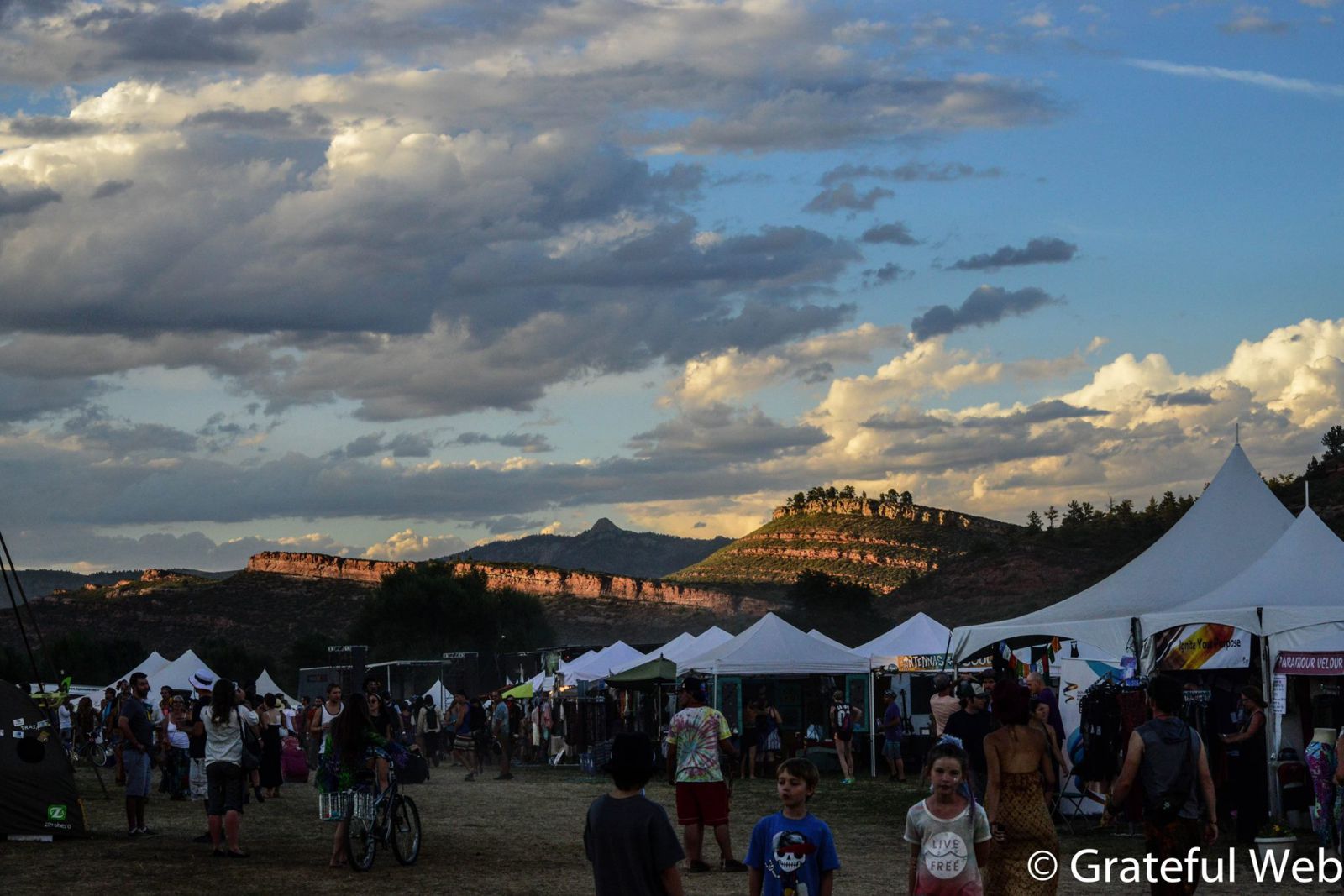 I love the mellow sounds of the morning/afternoon at Arise. There are usually very relaxing bands either warming up or playing a chill set. As I was waking, I heard a song from the best album put out in 2014. It was from Beck's Morning Phases album. I love waking up easy from my tent to the gentle vibes that distribute throughout the camp grounds. This is another thing that makes this festival so special.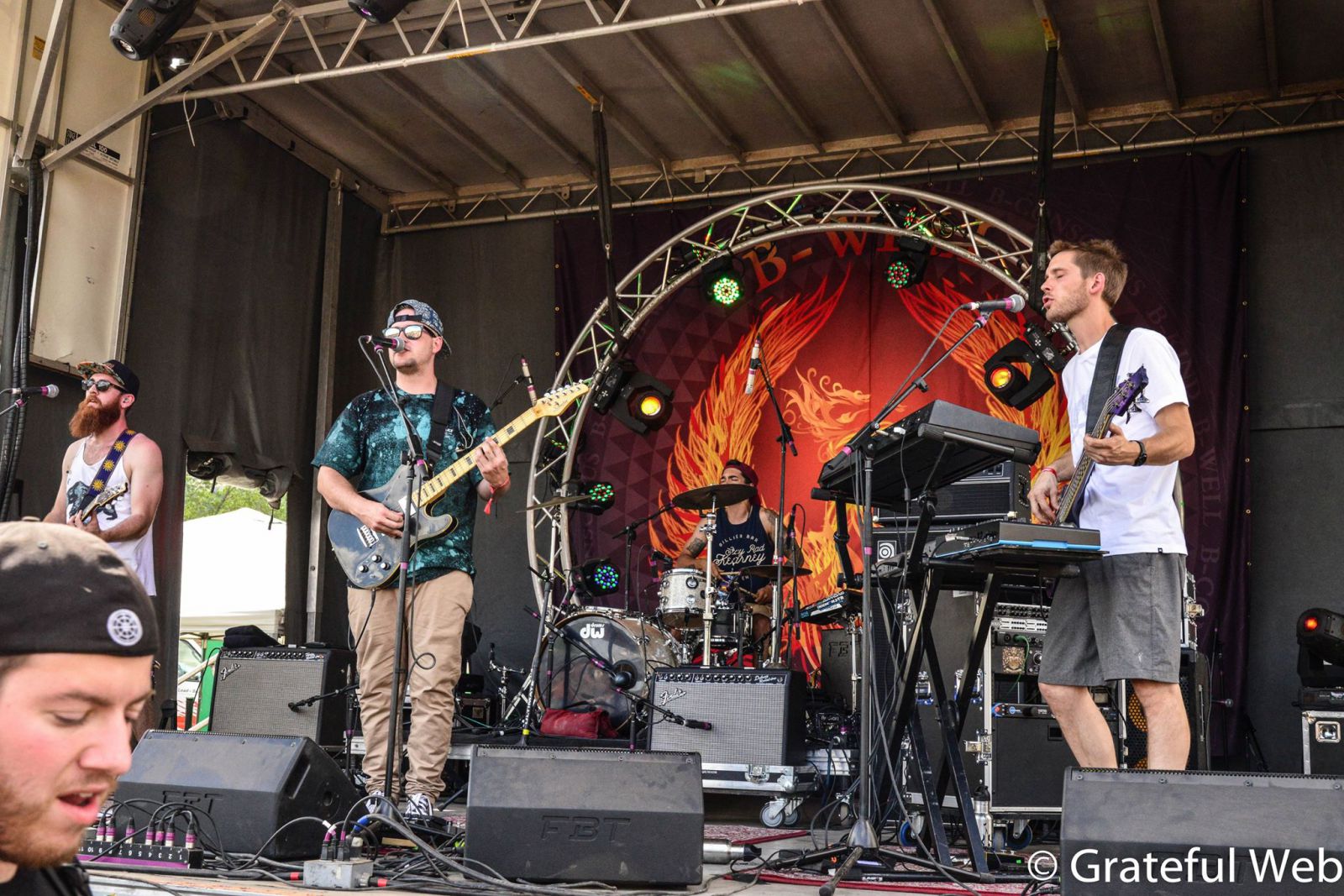 The Oregon band Sea Stars were back this year, and they are a good example of the easy start that I am referring to. Although they have a bit of a punk sound, it is a gentle indie punk sound, which is nice for an afternoon set. Tatanka, although a different genre, put out a similar feel good vibe. Tatanka is a Denver local rock reggae band that has a similar sound to Sublime at times. They were fun, and although they play a genre that includes a lot of bands that sound the same, they manage to really make it their own, which is refreshing.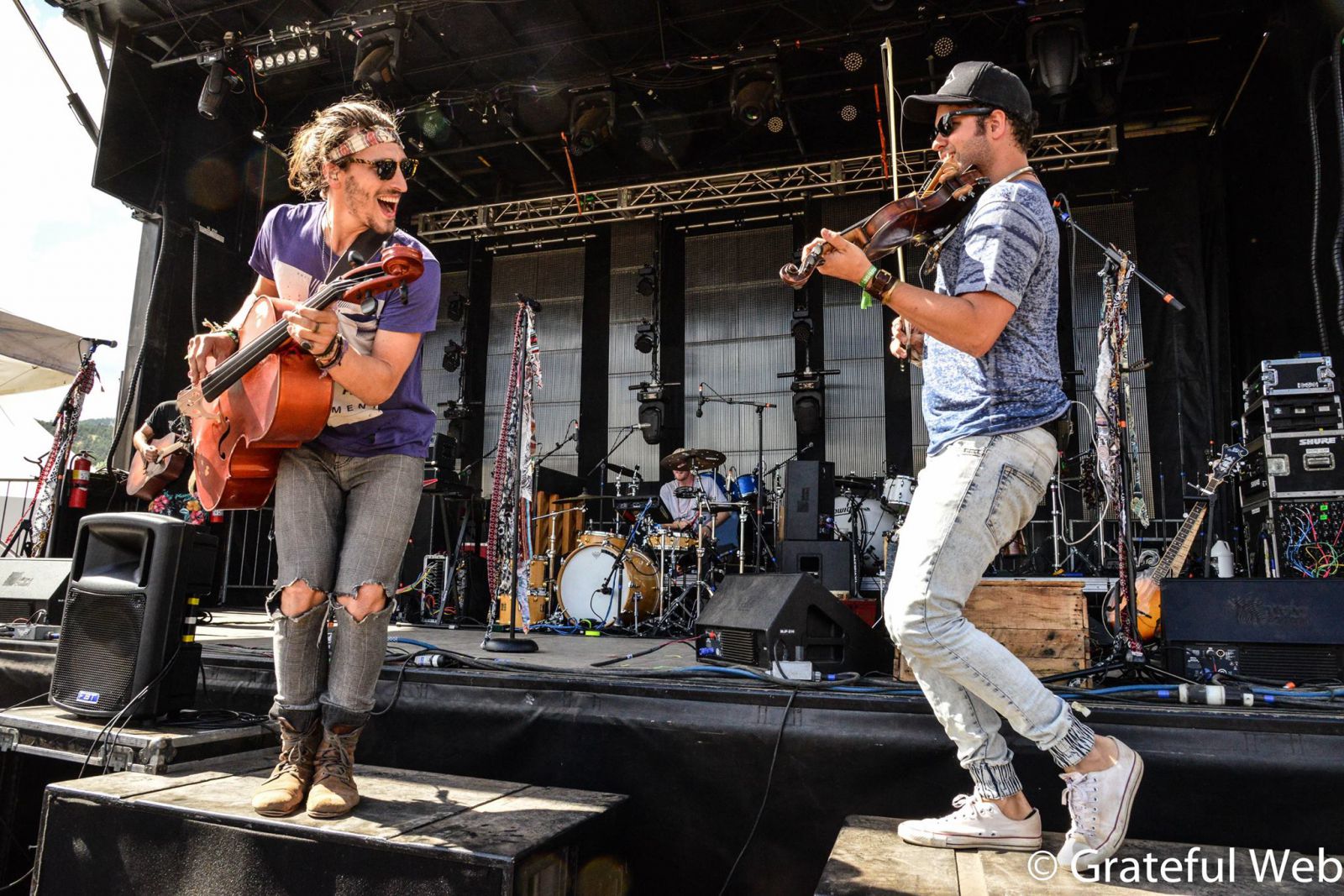 Magic Giant is a folk revival band that bordered on being too poppy, but because of their talents on many instruments, they are much more than pop. They have a happy feel to them that hooks their audiences into really buying what they are selling. They even covered Outkast's "Hey Ya." It was a friend, Ali Constantine that discovered this band playing at a corporate event in California earlier in the year and decided that they need to spread their loving messages through the Arise community. I'm glad she did.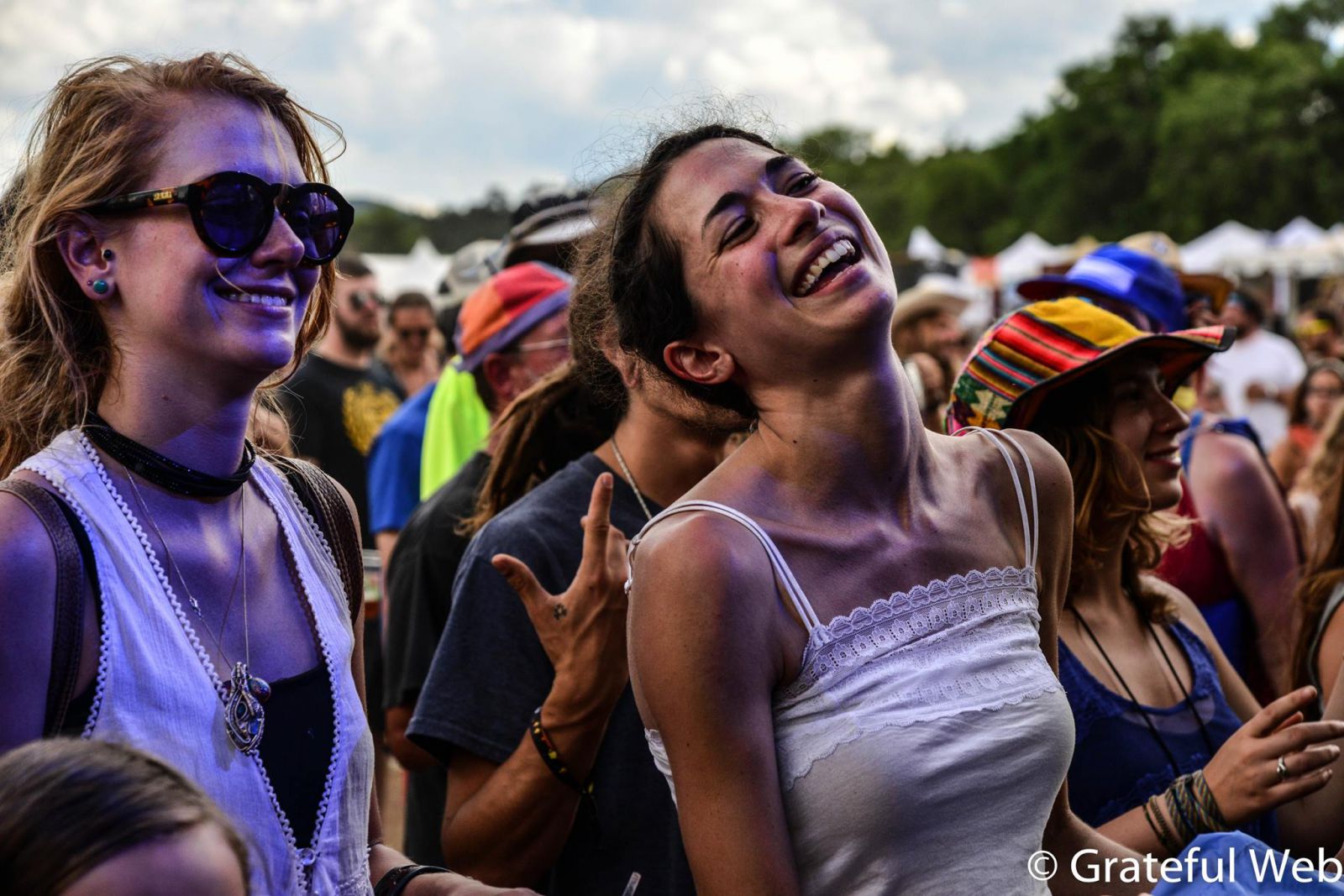 Peter Yarrow with Bethany & Rufus are Arise family, and not only is their music captivating, but the messages that they send cut right to the heart, and there is an understanding that these individuals are very special as humans. They use their talents as a vehicle to be good humans. That is special.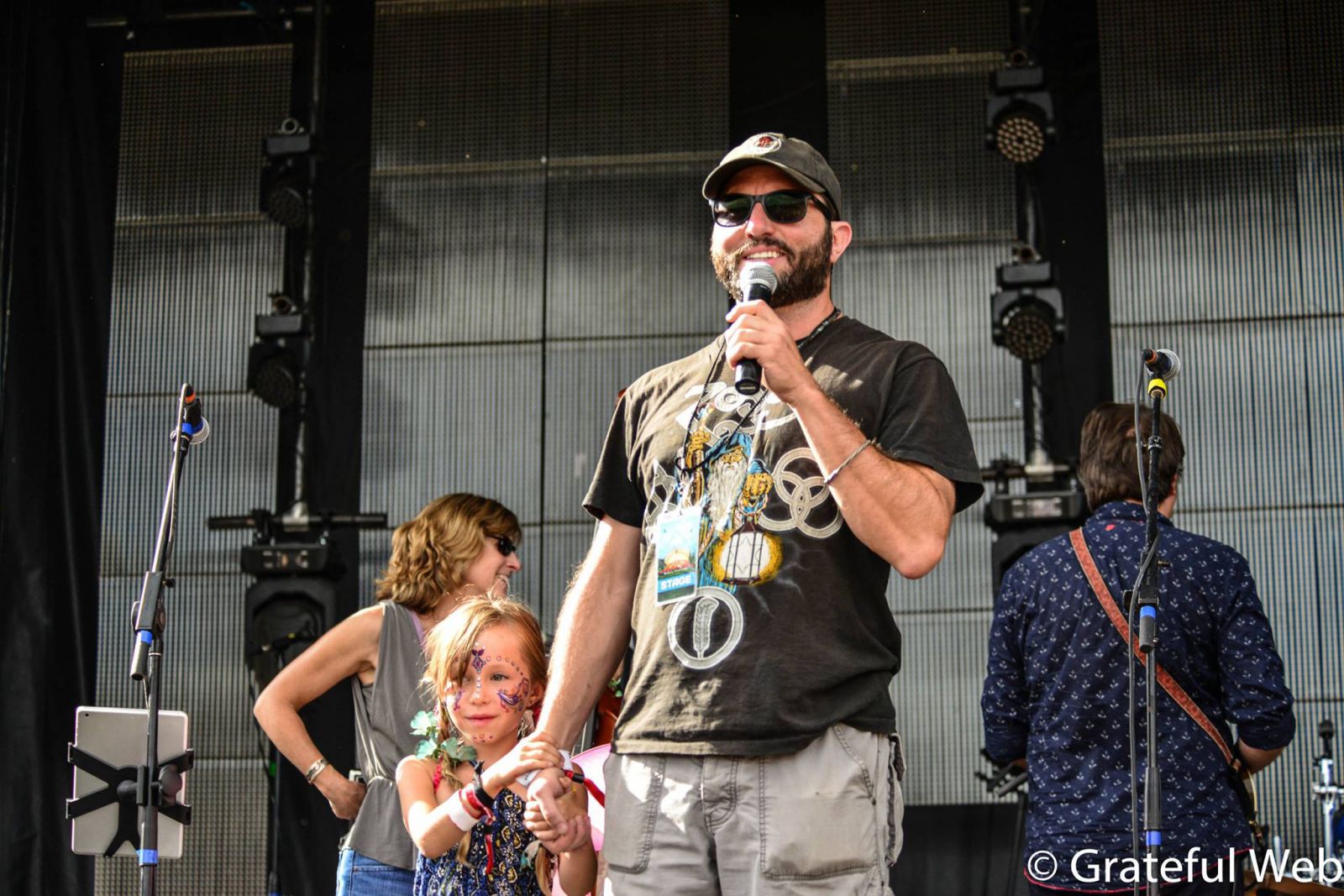 I was super excited for the next introduction on the main stage that I was going to do with my 7 year old daughter Isabella. We both had the honor of introducing Larry Keel's All-Star Tribute to Jerry Garcia. Larry Keel is a flat picking legend that has led the bluegrass world through many different collaborations over the years. My daughter and I respectfully introduced them, and the All-Stars were: Jeff Austin (mandolin), Jenny Keel (bass), Dave Watts (drums), Joe Lessard (fiddle), Paul Murin (guitar), and Ted Tilton (keys), and Emily Clark (vocals). This was my favorite set of the day. The setlist was as follows: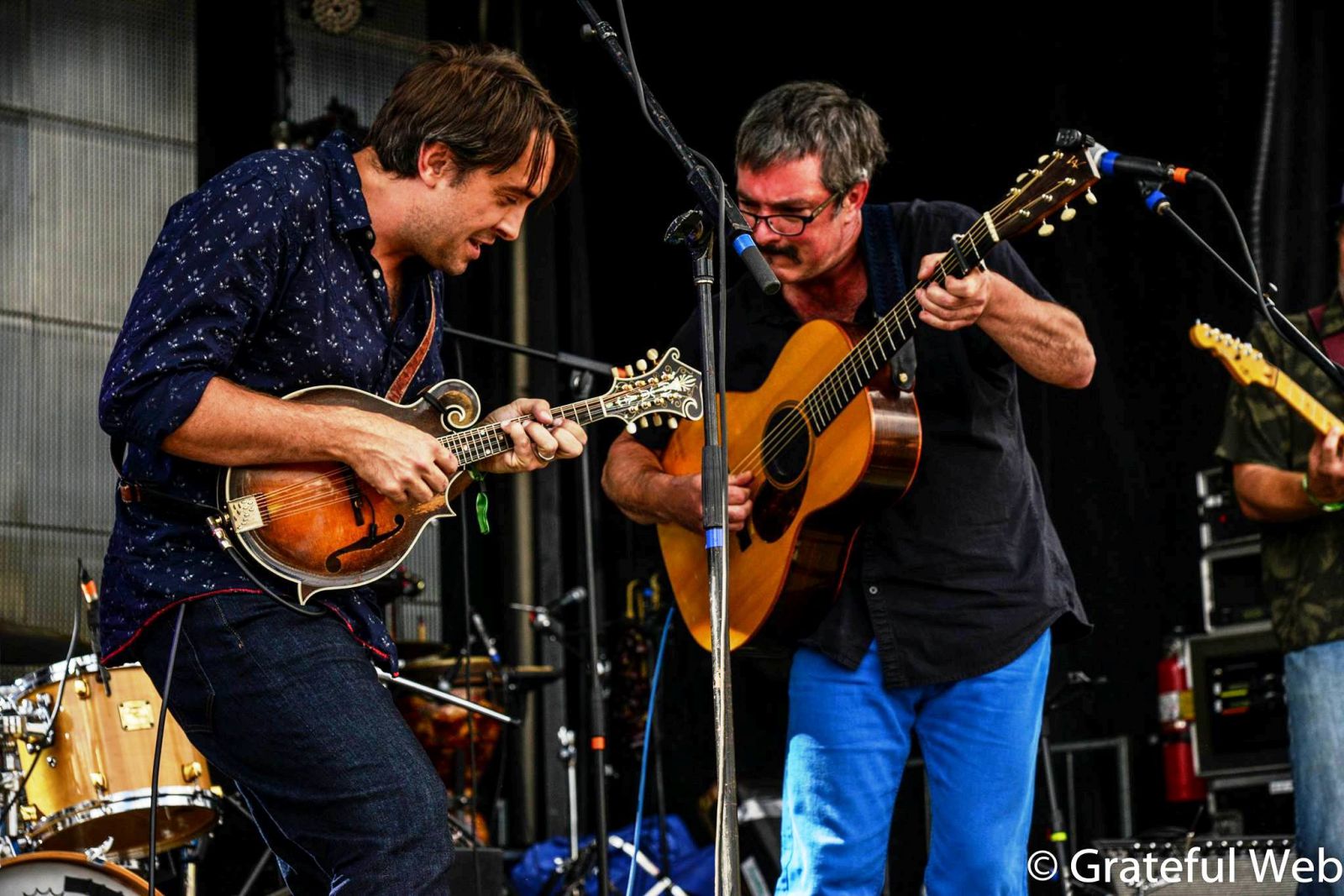 Bertha, Midnight Moonlight, Been All Around This World, Catfish John, Mystery Train > Franklin's Tower, Tennessee Jed, Althea, Bird Song, Aiko Aiko.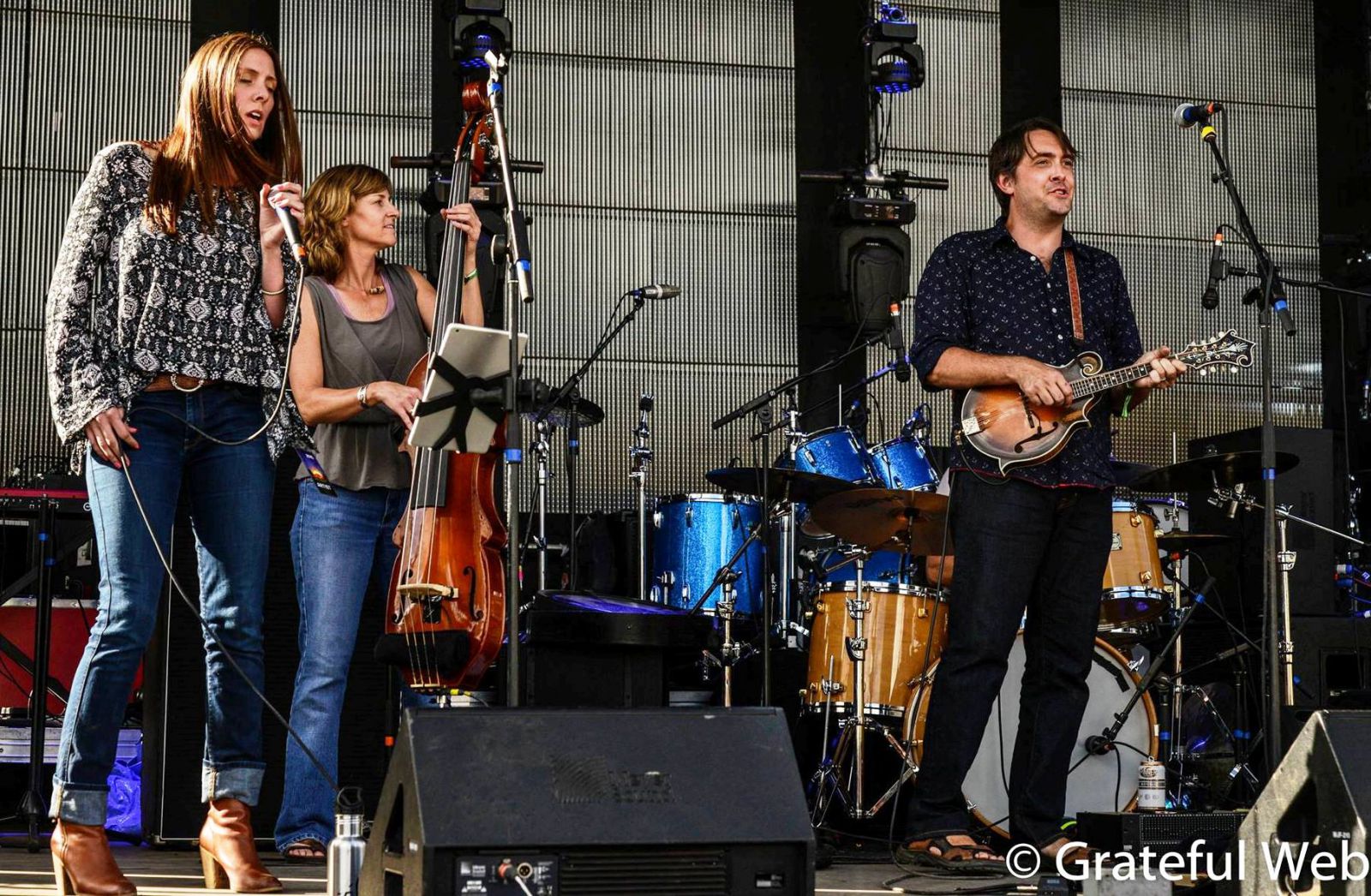 After a rocking Bertha, they said, "Let's do a Peter Rowan song, he got along real well with Jerry." Then, they went into one of my favorite songs that Jerry plays, "Midnight Moonlight." "Mystery Train > Franklin's Tower" was belted out by the emerging star Emily Clark. These classics songs translated so well with these all-stars. On a special day in Grateful Dead history, this was what the crowd wanted and appreciated.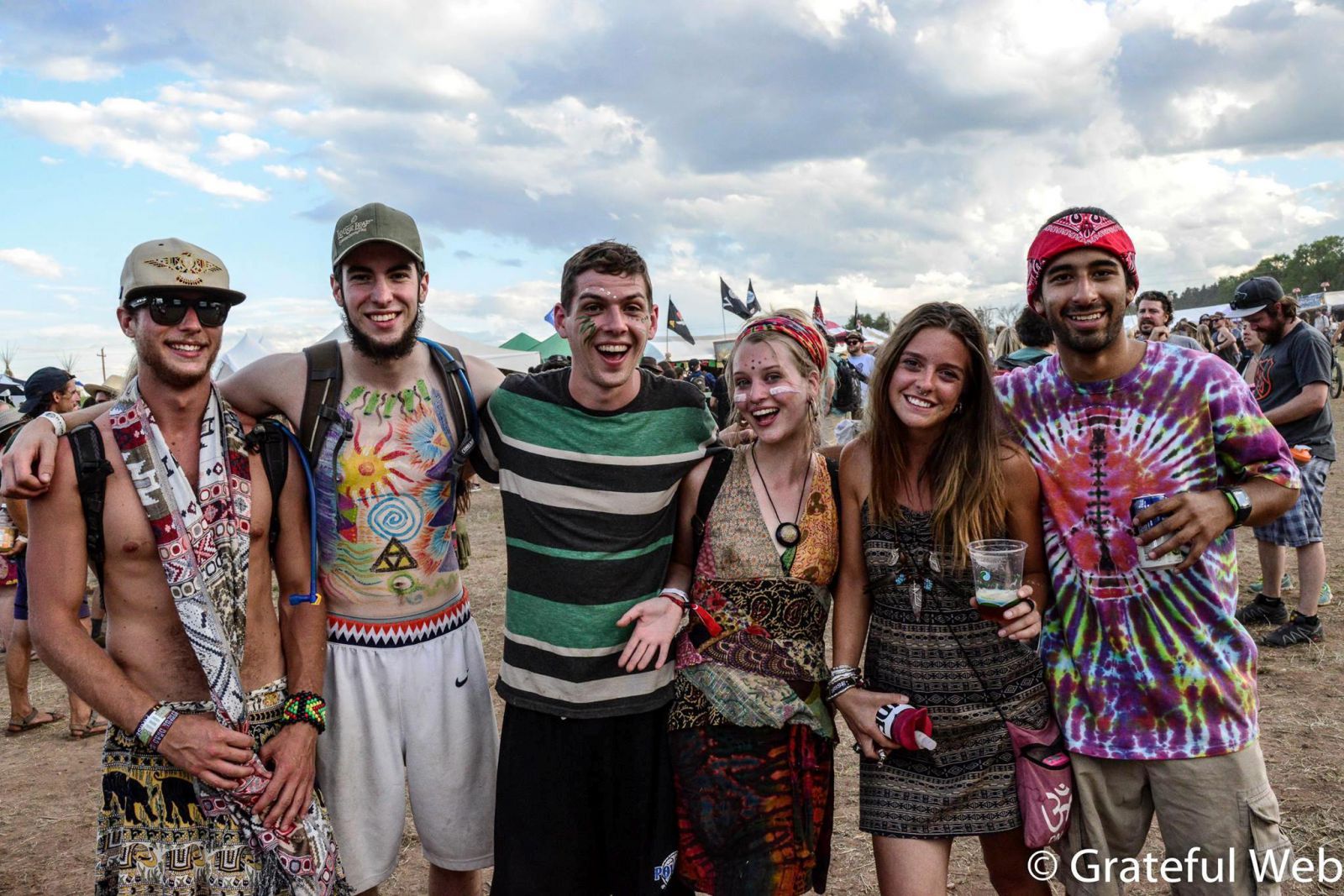 Edward Sharpe and the Magnetic Zeros headlined this final day of the festival. There was mixed reviews about their performance within the crowd. Many people were amazed by their performance and visual stimulations, while others I heard saying that there were many problems within their set and disconnections between band members. But it was all ok after Trevor Hall's set. He inspired everyone. I heard much of his set from my camp site as I was putting my daughter to bed, and there could not have been a better soundtrack for what I was doing. This young star has a high ceiling in the music industry. He plays a mixture of reggae, Sanskrit chanting, and acoustic rock. He started this musical quest at age 11, which is why his music has matured so much.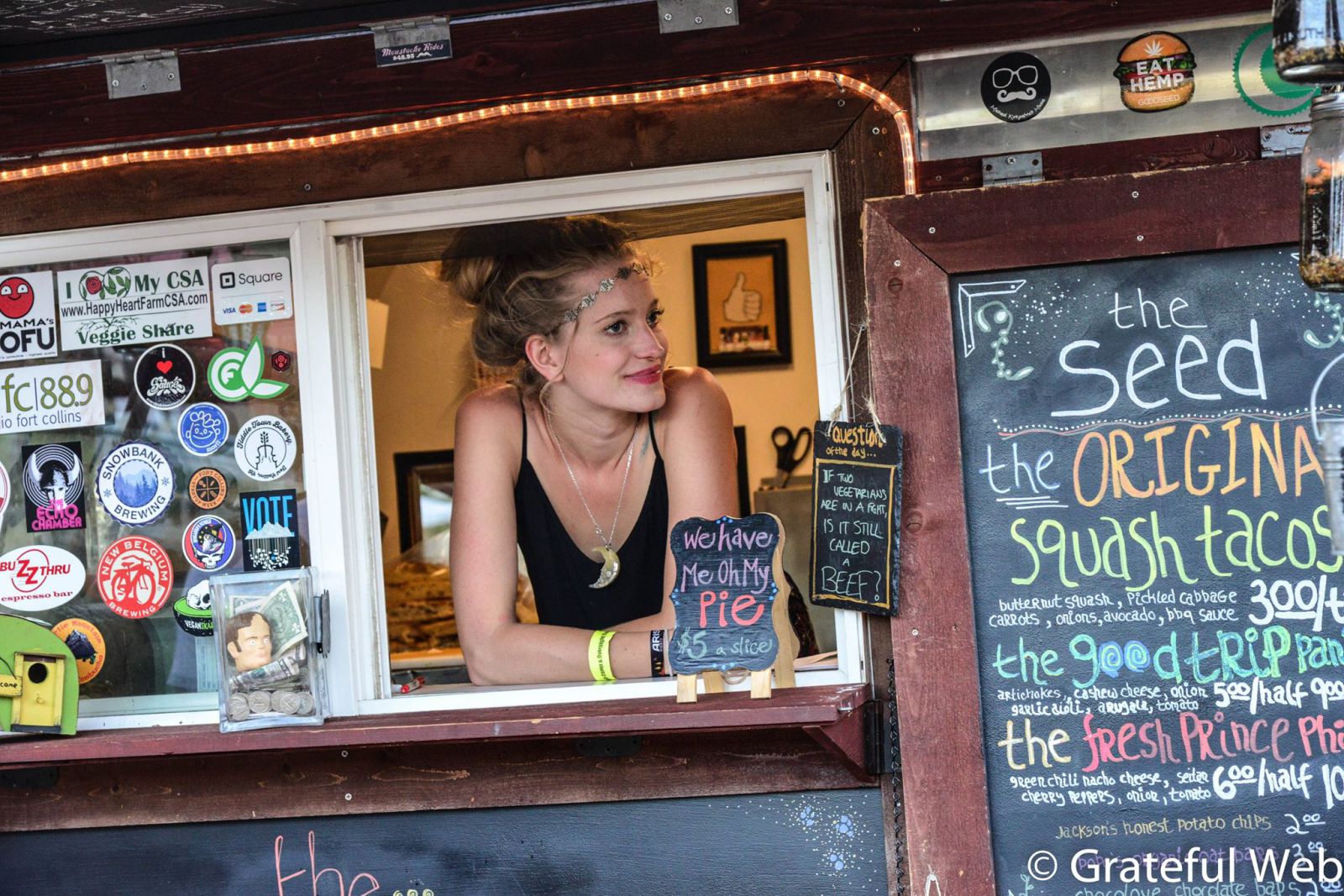 Once again, this festival has continued its dominance in festival know how. Every production manager, festival creator, musician, security team, vendor etc. should take a page from Arise's book. The people love attending this great festival on this sacred land, and this festival will continue to grow. Hopefully with its growth it can maintain its magic. I'm fully convinced that it will because of how well it is run. If you have never been to this festival, I highly recommend getting early bird tickets and even bringing the family if you need. I know that I do not plan on missing this festival as long as it exists. Keep on rising Arise!