Consider The Source played a show with some incredible openers on November 2nd this year. The band is getting a lot of attention in Colorado these days, especially after having played with The Magic Beans at The Fox Theater in Boulder on Halloween.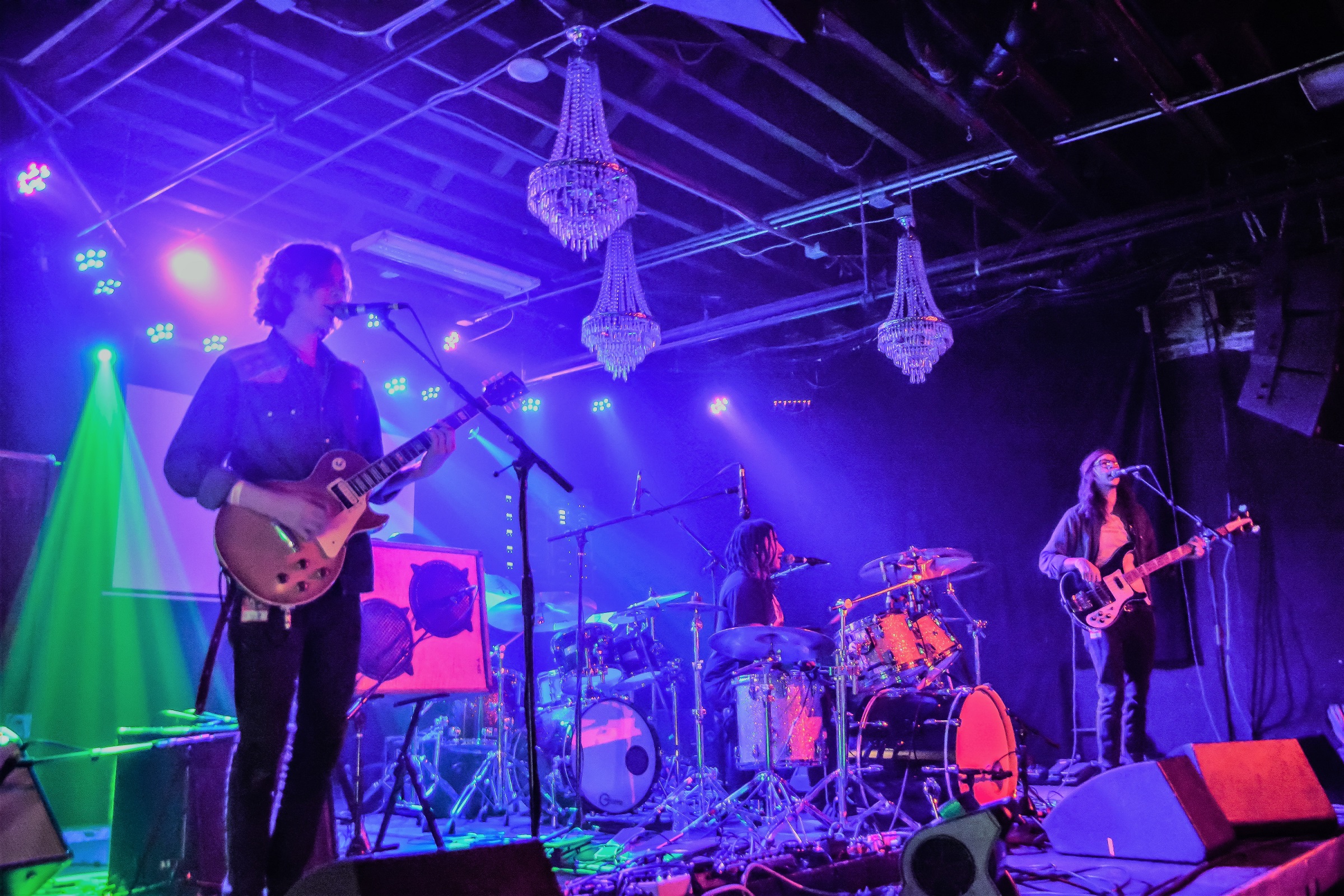 The first band to open up has been one of my favorites since they first assembled their progressive and jazzy rock trio: Moonlight Bloom. Moonlight Bloom has been finding their way on to the scene impressing one crowd at a time with their original sound that stays outside of the box when it comes to jam band expectations. Moonlight Bloom was even mentioned as one of the top up and coming bands of Denver in 303 Magazine last year as well. Paul Copoulos, from Flash Mountain Flood, another popular band in Colorado for a long time, told me that they are one of "the best bands and one my of favorites in Colorado!" after the show.  Their statement of the night for me was, "We are already moving beyond the most recent EP and hope to have our new full-length album out early in 2019. It will mark a big stylistic change, and we are sure that it will please our current and new fan base." For those of you wondering what they played, the best of the night was their original, "Sour Culture" and their newest song, "Memoricide." Be sure to keep an eye out for their new album!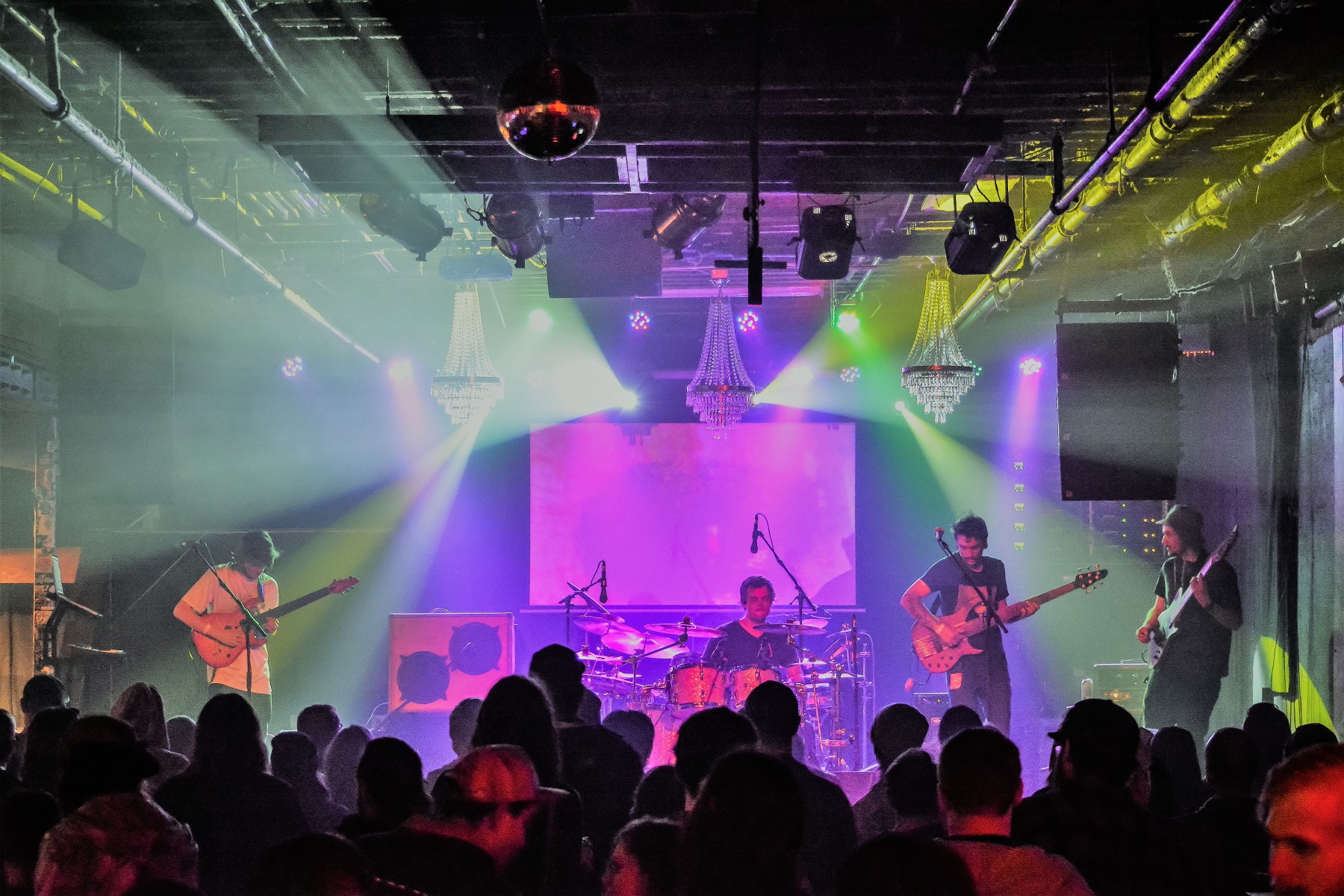 The second opening band, The Arturo Complex, stole my heart! As most know, I am a big Umphrey's McGee fan and picked up similar energy with this bands sound. Although, their guitarist is seemingly a master of mixing and loops and gives them a sound that sets them apart from the typical jam band. They were a perfect match to be opening up for Consider The Source. Their bassist Josh Barratt hooked me up with their setlist since I was new to their music. They played:  "The Fabric pt2,  Habitual rituals, Origin, Terra Firma, Collide, The Fabric pt 1, Healthy Tension, and Alchemic." I was thoroughly impressed this intricate four-piece band that has declared their sounds "Time Decoration" and can't wait to catch their next show in Denver.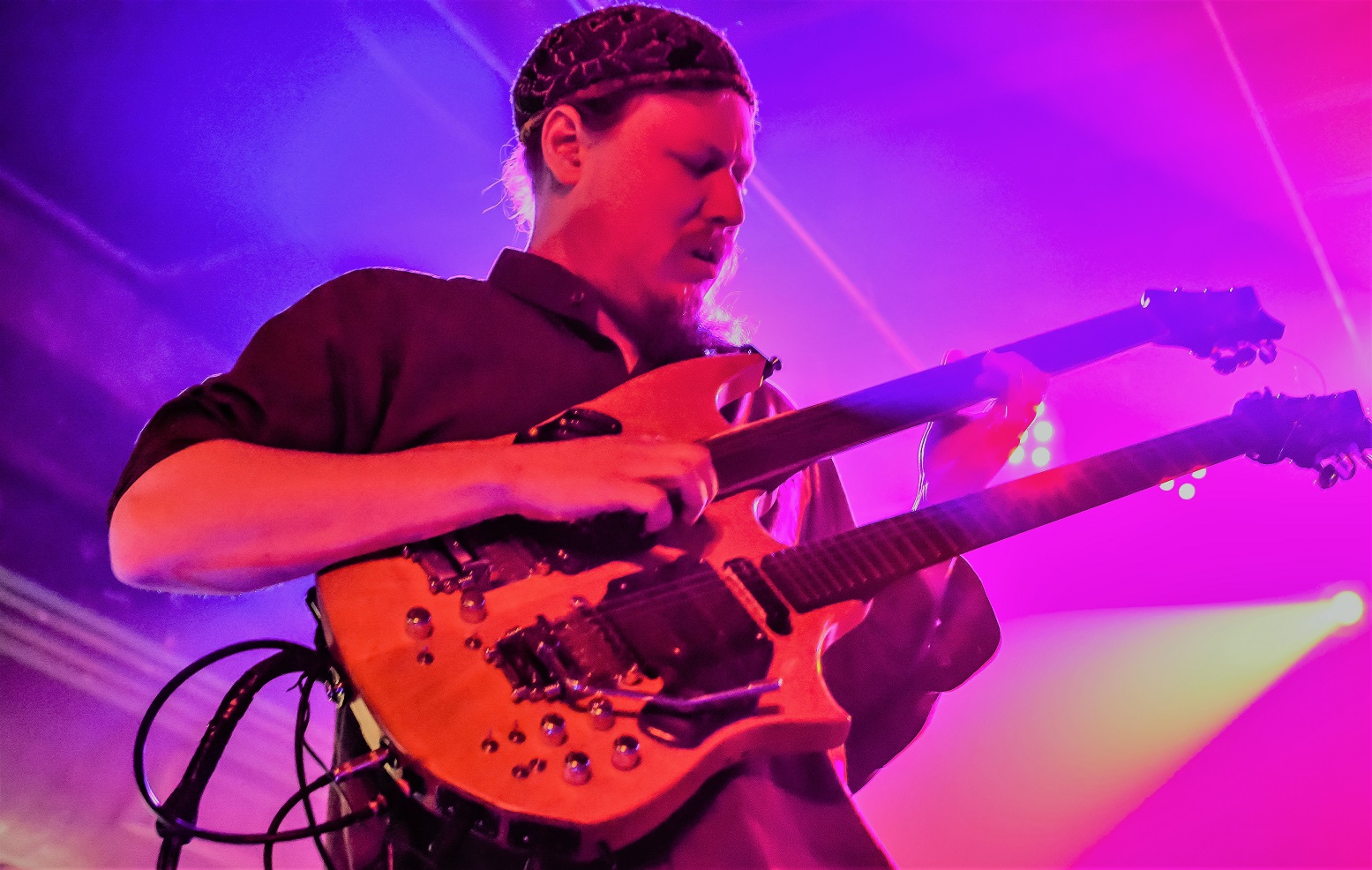 Consider The Source is a three-piece band that categorizes themselves as, "Progressive Sci-Fi Middle Eastern Fusion" from New York City. CTS writes some of the most intricate music, with their intense polyrhythms, riffs, and random metal/jazz breakdowns. Guitarist, Gabriel Marin, plays a double neck electric guitar, with the top neck fretless that also serves as a midi to help him create any sound he wants. Bassist Ferrara has a special way of making the entire crowd stop and listen with this deep solos on his six-string bass. To keep a beat with those two, you'd have to have a truly impressive drummer, and for them, they have Jeff Mann on the drums and percussion. They played, "Moisturize the Situation," "I'll Fight For The Imp," "It Is Known," "Ti Hai for The Straight Guy," "Sketches From a Blind Man," "You Won a Goat," "Complex Complex," "Unfulfilled and Alienated," and finished strong with "Keep Your Pimp Hand Strong." I will never miss another Consider The Source show again. It was a comparable experience to mine at Victor Wooten Trio. There is just so much talent in this group. I have to give this show a nine out ten for the night, solely because I think it should have been played on the Masterpiece Ballroom side of Cervantes.