On August 11th, Victor Wooten Trio came back once again full force to Cervantes Masterpiece Ballroom with Roosevelt Collier to amaze their audience once again. As many of you probably know, Victor Wooten holds a reputation as one of the best bassists in the world. By his side, outstanding drummer Dennis Chambers, & powerful saxophonist Bob Franceshini, made for an excellent show.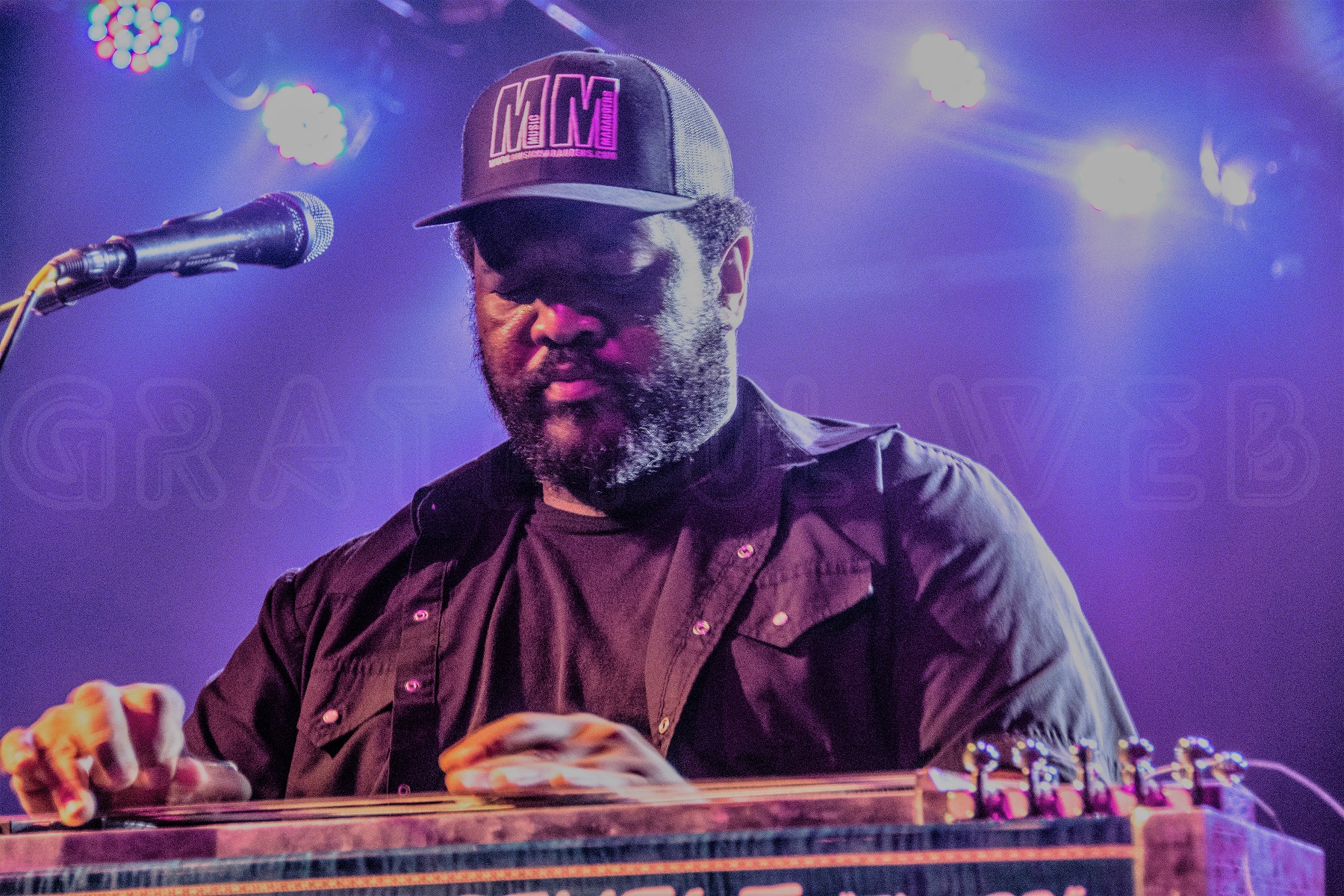 As if Victor Wooten Trio wasn't enough motivation to attend the concert, Roosevelt Collier, otherwise known as "the Dr." came all the way from Miami. Collier rocked the house with his mastery of the pedal steel guitar. Collier has a long history as a past student of Wooten's, so, you can certainly imagine his level of mastery. Towards the end of the set, Wooten joined Collier & members on stage. Together they played, "Make It Alright" from Collier's popular record "Exit 16." After having spoken to quiet natured Mr. Collier, he stated that his favorite song of the night they played was in fact "Make It Alright." He continued his statement saying that there is nothing better than playing with his longtime friend and mentor once again. The drummer for Dopapod, Neal "Fro" Evans, and the bassist for Genetics, Joel Searls, supported Collier on stage for the night to make quite a lovely trio. It was amazing seeing a Colorado local artist, such as Searls himself, wail on his bass alongside of Wooten as well! The amount of talent it would take to keep up with Wooten is unfathomable, but Searls nailed it. Ten out of ten for the Collier experience of the night!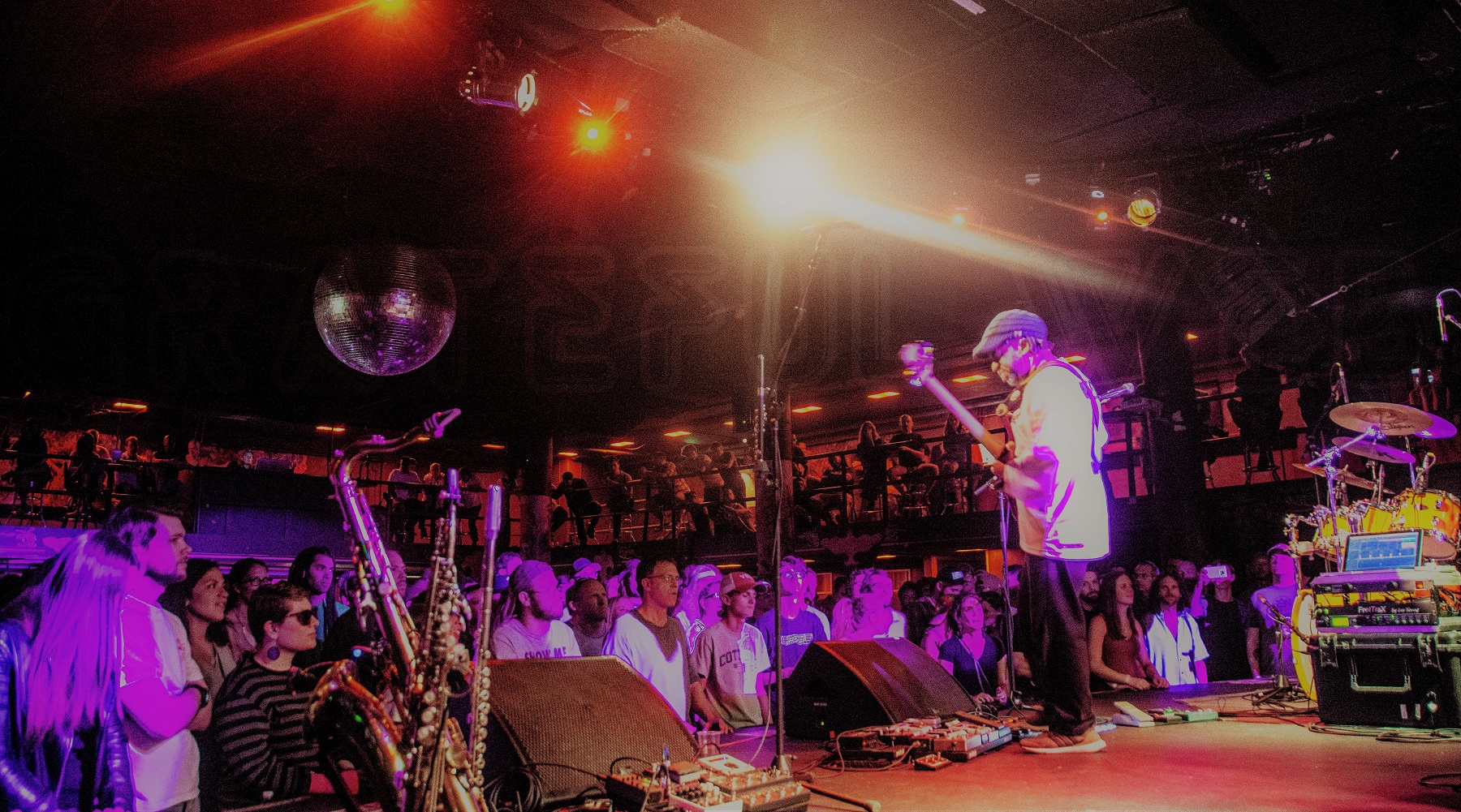 Soon after, we had the wonderful Victor Wooten Trio join the stage for the first set. Wooten's opening line, "Hello, my name is Les Claypool," that of which got the crowd roaring with laughter. He followed up remarking about what a talented bassist Claypool is of course before carrying on with his first song.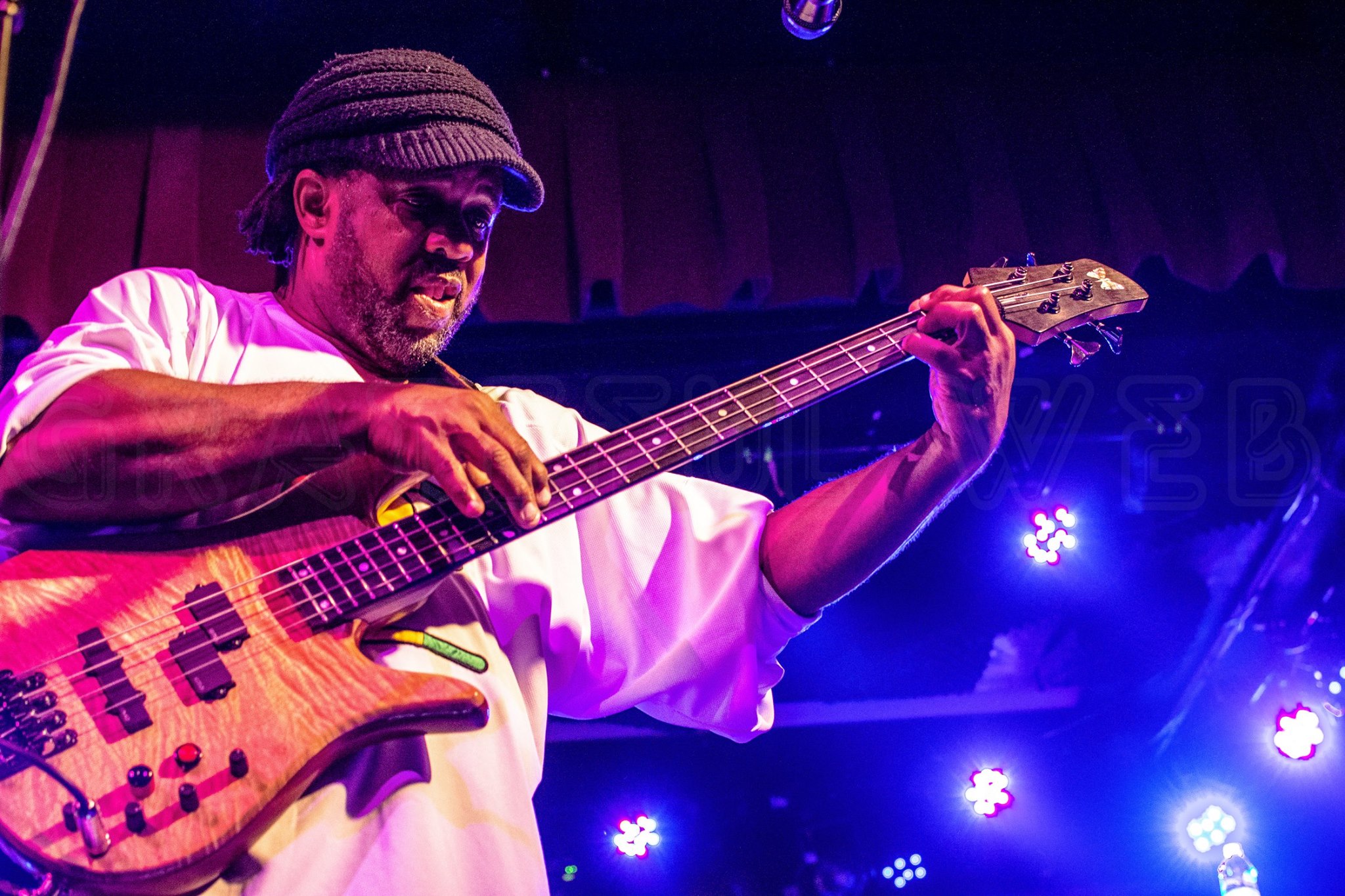 Wooten's stage presence has just as much a shock factor as his playing. Wooten threw his base up in the air an caught it and swung it around like a young hula hooper at a music festival while playing. He engaged the crowd with a huge smile and a lot of solos for each member of the band. Chambers' and Franceshini's solos were just as impressive as Wooten's as well. A few favorites of mine they played were "A Little Rice and Beans" from the trios' album, "Trypnotyx" and "Zenergy" from his album "Yin-Yang" with a small "Smooth Criminal" by Michael Jackson teaser as well. Shortly after they also teased "Brick House" by The Commodores, which really got the distracted crowds involved again. Colorado local, Bob Hemeger, on the "Barry White sax" as Wooten deemed it, helped them climb 13 flights of stairs like to that forbidden "Thirteenth Floor" written by Franceshini.
One final note...I understand that perhaps some people might not know that it is rude to talk through a jazz show but if you truly love music that is not a good excuse. If you music lovers find yourself at a jazz show and notice someone is talking, perhaps give them a little bit of friendly constructive criticism to shut their mouths and open their ears!