As a committed Cycles fan, it felt like a long wait to see them headline the Cervantes Masterpiece Ballroom, especially because they have played quite a few large shows/venues in the past. For those of you who don't know Cycles, they are a three-piece jam band that incorporates rock, jazz, hip-hop, soul, funk, and more. They have three albums available to listen to on Spotify; each one is amazing in its own way. Cycles is definitely a band I would recommend following, for their rate of growth is rapid and extraordinary.
Before moving on the music part of the review, I'd like to set the scene. The friendly and excited crowd was mixed with Phish attendees and familiar loyal Cycles fans I am always happy to see at most Cycles shows in Colorado. Tim Farquar, my favorite local stage lighting specialist, created a colorful atmosphere for the entire room. Honestly, I would go to a show to see his lights even if I didn't know the band playing. He used vibrant colors from every angle and it perfectly collided with Andrew Hibbs's liquid light show. The art of liquid light shows can be dated back to the velvet underground at the very beginning of acid culture. As a person who also does liquid light shows as a hobby, I must say, he has an impressive set up to be able to pull off two projectors at the same time on his own without making a mess. If you would like to see more of Hibbs's art, he also has a side project/company called "LOOK" where he makes apparel and graphic items as well. You can find him on instagram with the handle of @LOOKMFG for inquiries and more.  The collaboration of these two stage specialists was top notch and set the mood perfectly.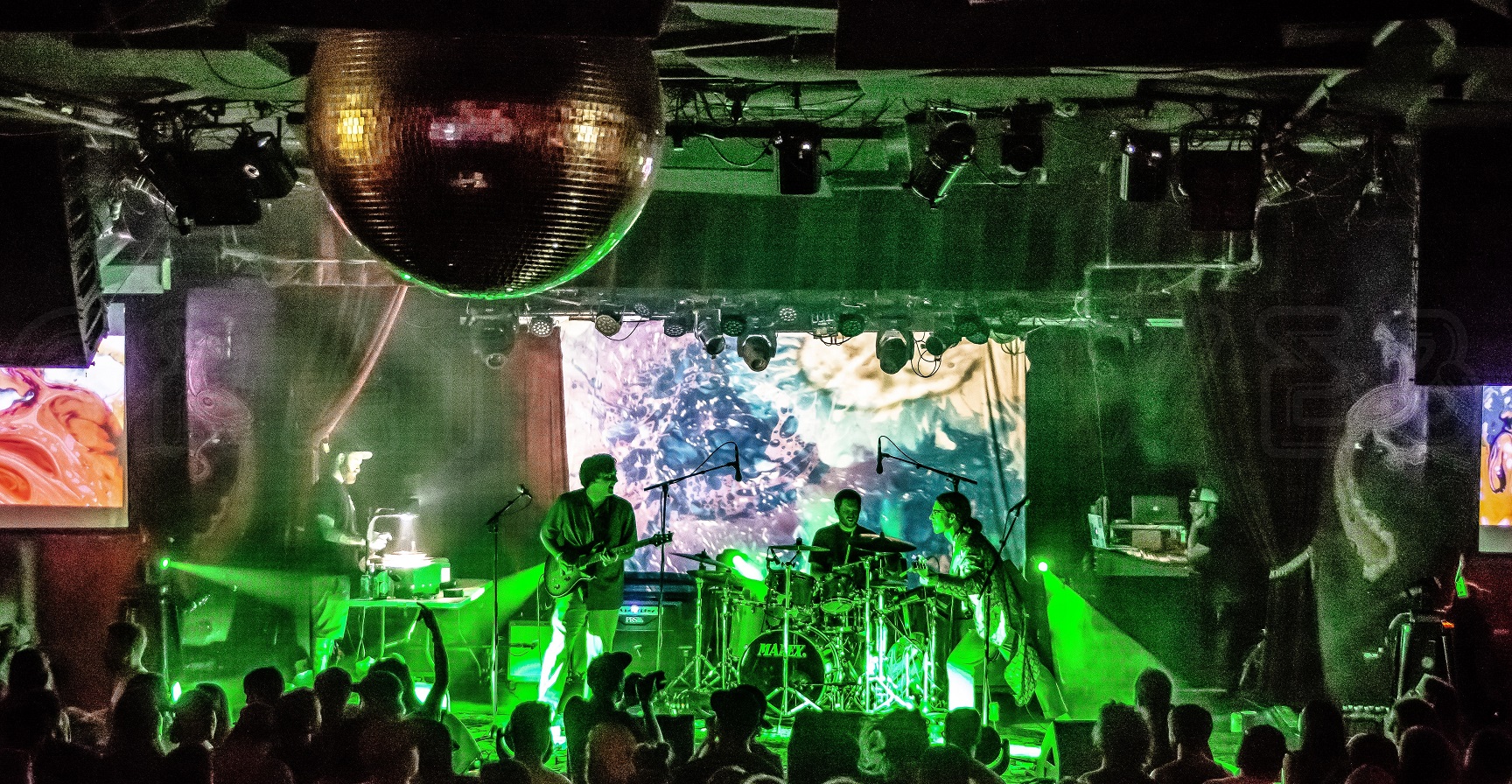 This show was all in one long set, which I must say, must have been delightfully exhausting for the boys, and I was completely dazzled. The set went form about 12:30 AM to 3:30 AM. Cycles opened with "Something in the Water" that transitioned into "Aloe Parade." Next, they played "Oh Whale" and my one of my older personal favorites, "Tuckers Pet Weed" followed after.  Towards the later end of the set, they incorporated "Tootsie Roll" in to the song "Mean Dog". They also played "Hang it up on the Wall," "The Martyr," "Changer," and "Party Boy 1999" as well.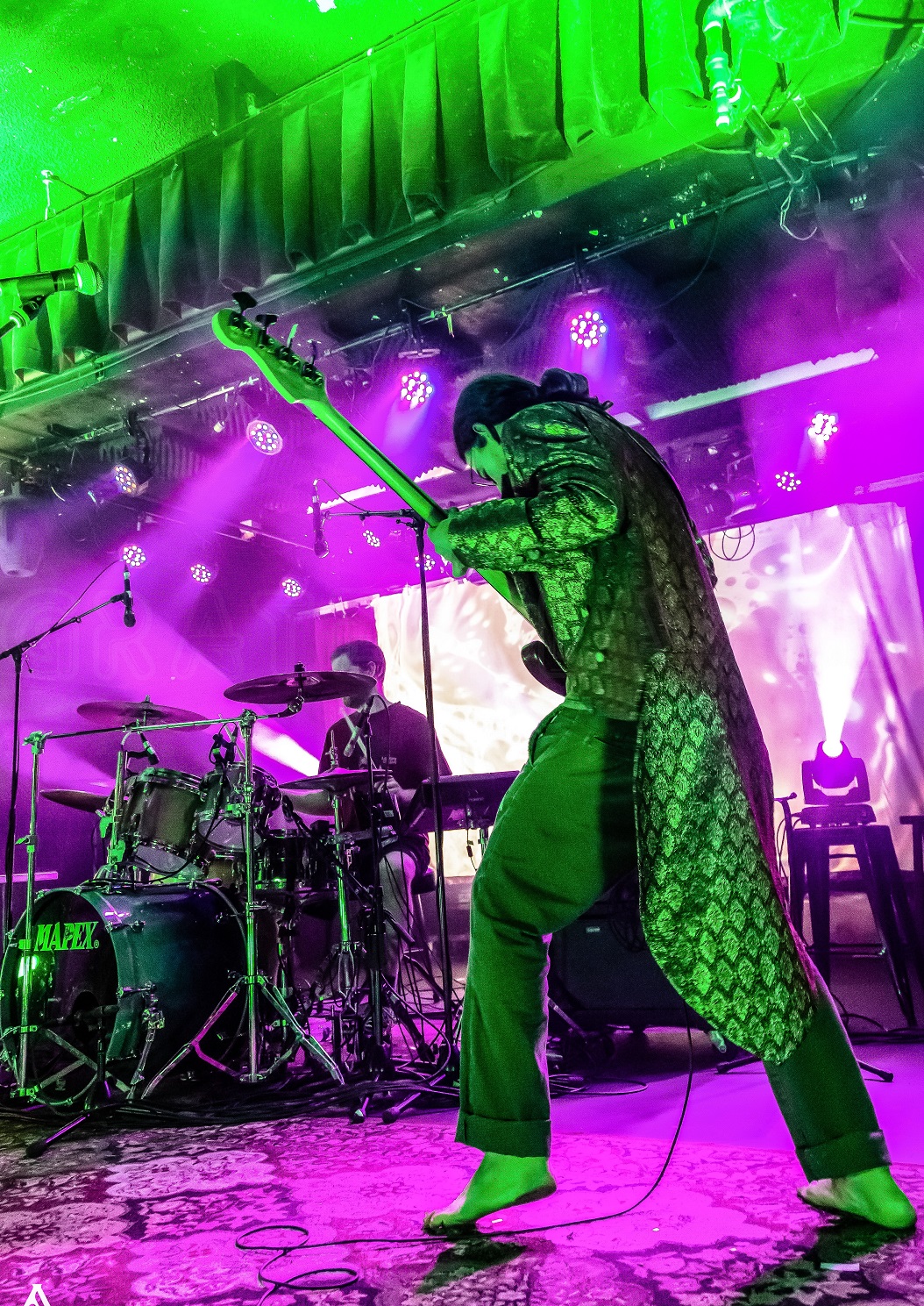 Tucker's stage presence has always been very interactive, but I have never seen him move so with such excitement and power in his playing. You could say the music brought him to his knees that night. I must say, Tucker's fancy red reflective tuxedo jacket that was gifted to him at Sonic Bloom 2018 by a generous vendor, really compliments his stage personality.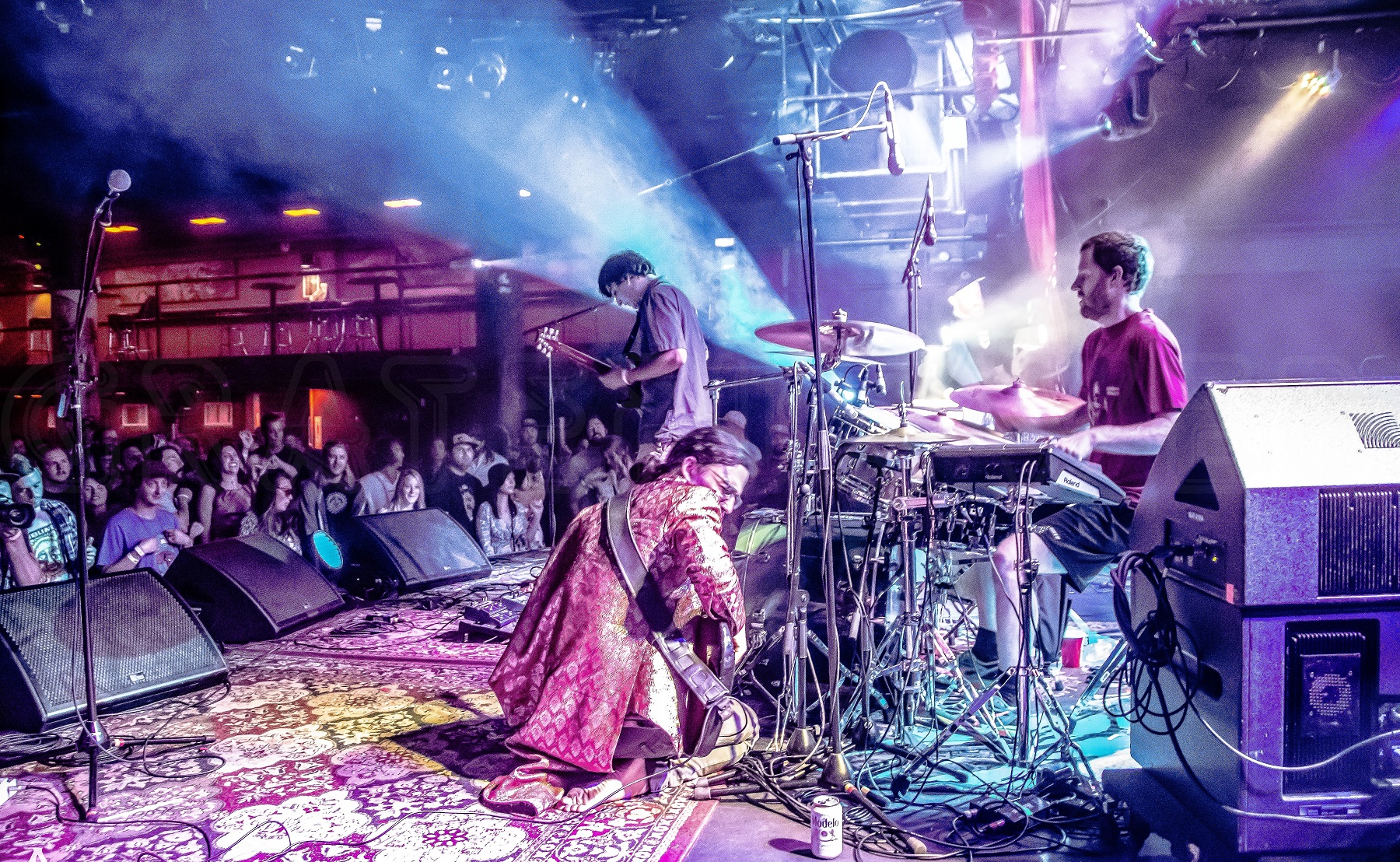 Overall, the show was a hit. I expect Cycles to return to The Masterpiece Ballroom in due time, to give us another amazing show, and I certainly wouldn't complain if it was another Phish afterparty! Ten out of Ten for Cycles once again.
To check out Cycles music, click this Spotify link here!