On May 21st, award winning bluegrass group The Rumpke Mountain Boys will be welcoming Grateful Dead Hour syndicated radio host, songwriter, and author David Gans to their weekly show at Stanley's Pub in Cincinnati, followed by shows in Indianapolis, IN, Lexington, KY and Louisville, KY, culminating with both acts performing at Dark Star Orchestra's Dark Star Jubilee music festival in Thornville, OH.
Brought together by their love of
The Grateful Dead
's music, 7-time CEA (Cincinnati Entertainment Awards) winner for best bluegrass group The Rumpke Mountain Boys and David Gans first met at a music festival, which has led to memorable on-stage collaborations whenever their paths would meet over the past several years.   The evening will start with a solo set by Gans, followed by a set by The Rumpke Mountain Boys, with Gans joining in for what's sure to be a can't miss performance.
RUMPKE MOUNTAIN BOYS and DAVID GANS: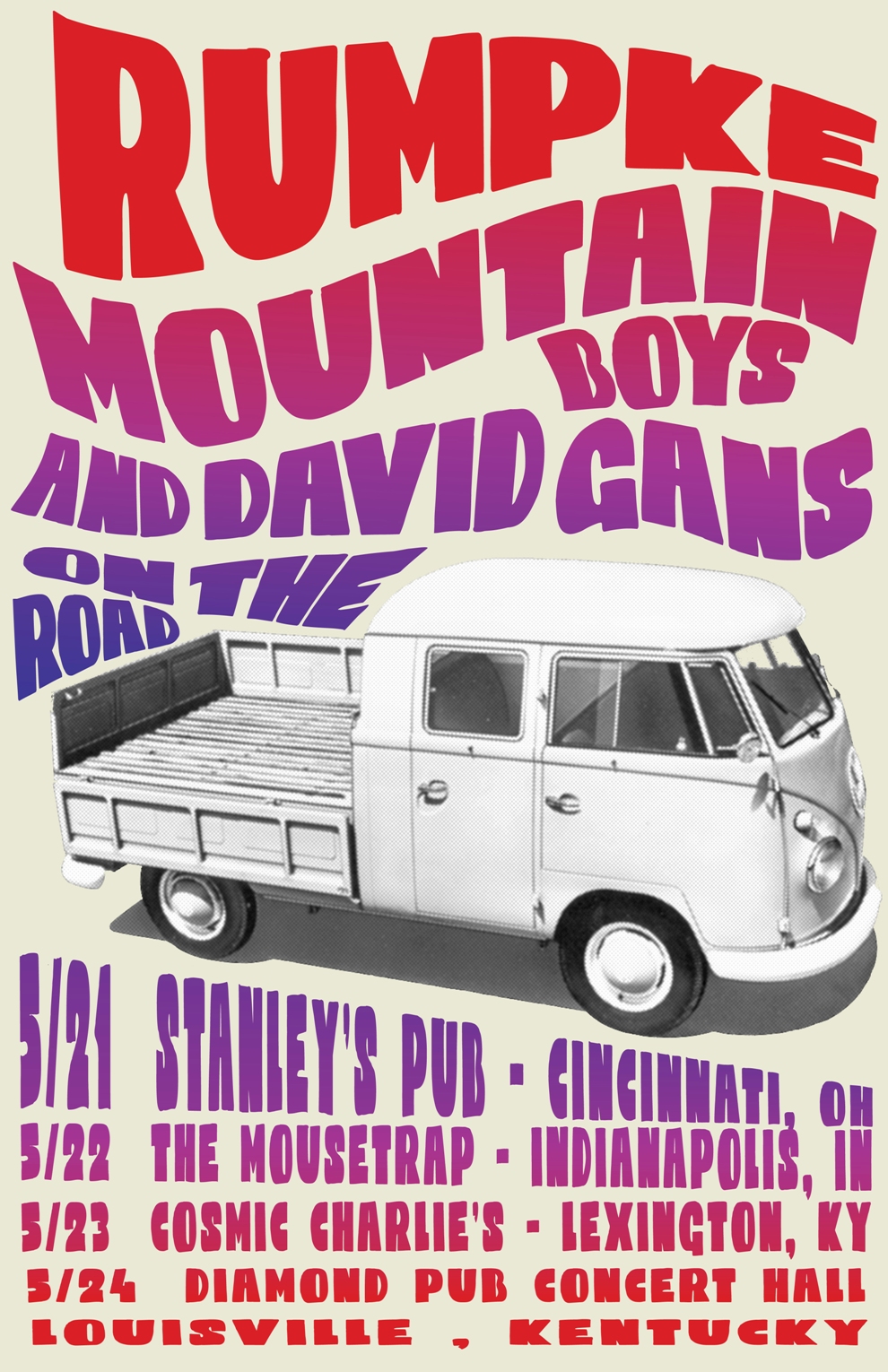 5/21/13
Stanley's Pub
323 Stanley Ave.
Cincinnati, Ohio 45226
5/22/13
The Mousetrap Bar and Grill
5565 Keystone Ave.
Indianapolis, Indiana 46620
5/23/13
Cosmic Charlie's
388 Woodland Ave.
Lexington, Kentucky 40508
5/24/13
Diamond Pub Concert Hall
630 Barrett Ave.
Louisville, Kentucky 40204
About David Gans:  A David Gans "solo electric" performance is likely to consist of several elements: country-blues-style finger picking; loop-based improvisations created live in the moment; sweetly-sung ballads, original or borrowed; Grateful Dead songs reinterpreted to suit his voice and guitar; wry observations of the music-festival subculture and the larger world; soulful and passionate political commentary; favorites from the folk-rock canon of the last 50 years. Mix and match - it's never the same show twice, but it's always worth a listen.
About Rumpke Mountain Boys - For over ten years, Ohio's #1 bluegrass band, the Rumpke Mountain Boys, have been amassing devoted fans with their signature blend of jamgrass, aptly named "Trashgrass." Phenomenal songwriting framed by fiery-fast mandolin, banjo, acoustic guitar and upright bass, creates a sound that has been described as foot-stompin' whiskey-spillin' old-timey psychedelic folk music!