The Trey Anastasio Band, or TAB as it is affectionately called by many, breezed into Columbus, OH on Saturday for the third show on the tour and the third in consecutive nights for the Phish frontman and his 7-piece band, and if anyone thought there would be a fatigue factor from three days of travel and shows, TAB would put them to rest quickly and decisively.  Heck, the tour is in support of TAB's new album, aptly named Traveler, and Trey has been on the road for the most part of the last 30 years, so it's not the first or last time they have a three night run in three different cities.
During the show, Big Red, as Trey is sometimes called, came up to the mic to tell the story of how TAB came about - The 14 year old group formed under the name Eight Foot Florescent Tubes for what was supposed to be a one-time show to open Trey's brother-in-law's nightclub, the Higher Ground in April of 1998 with 5 other musicians, including drummer Russ Lawton and bassist Tony Markellis, who are still with the band. Trey commented that "we played songs that you'd recognize – like Mozambique (and) Gotta Jiboo," and the crowd roared in approval. He then proceeded to tell the crowd that they were about to hear the first song that the group ever wrote and performed together, stating "who would've guessed that years later it would become a Justin Bieber song", which was in reference to the First Tube tease that Phish fan Justin Bieber guitarist Dan Kanter threw in during a Justin Beiber show in Oakland, CA on October 6th (he actually teased three different Phish songs - Sand, First Tube and Divided Sky). Trey continued, saying that he was "thrilled" that Justin Bieber stole Phish's lighting director Chris Kuroda (after Beiber and Selena Gomez saw Phish in August) and the crowd let out a groan.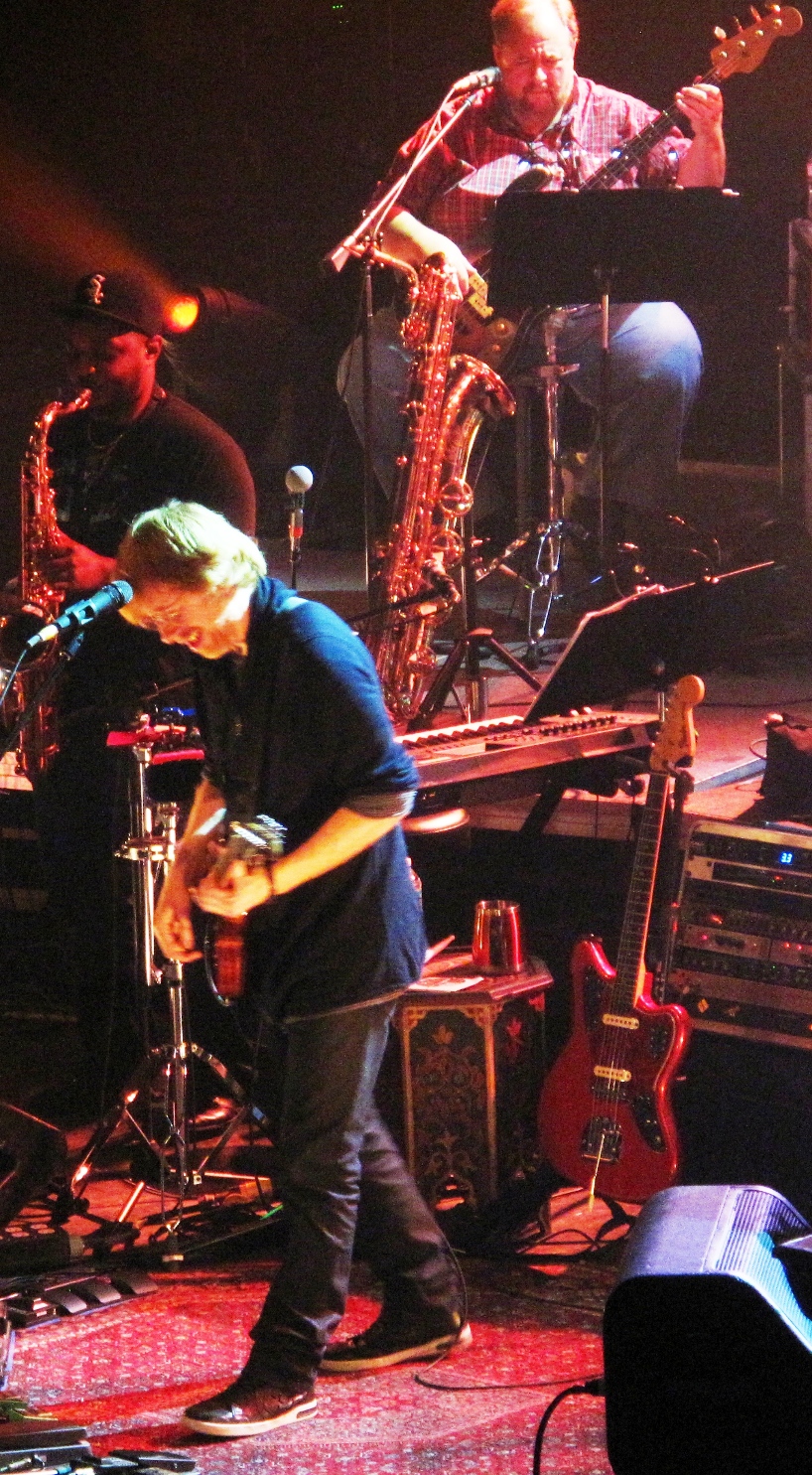 In addition to original members Anastasio, Lawton and Markellis, returning members Natalie Cressman (trombone), Jennifer Hartswick (trumpet) and Ray Paczkowski (keyboards) are joined by Cyro Baptista (percussion) and Lettuce's James Casey (tenor saxophone) to create a team of accomplished musicians performing some very challenging composition work.  Where Phish has a certain freedom, the release Traveler, co-produced by indie-rock producer Peter Katis at Tarquin Studios in Bridgeport, CT, contains less jamming/noodling and more substance than you'll typically find on previous releases. Trey, decked out in black jeans, a black long sleeve shirt, and black kicks came out to a roar and picked up his hollow body Languedoc with the maple neck and dual Seymour Duncan Humbucker pickups and smiled, then immediately launched into Sand, a song performed by the Eight Foot Florescent Tubes (EFFT) on that inaugural performance at the Higher Ground. The brass section of Cressman and Hartswick wasted no time showing their stuff, and they added a fullness with rich contrasts to the selection. Corona and the mostly instrumental horn driven Land of Nod followed, both songs from the Traveler release, and were given a warm welcome by the crowd, although they were not familiar with the songs.  According to an interview on Sirius Satellite JAMON Radio, Anastasio called the song Corona a "nod to Brian Wilson," thanks to the use of xylophones and toy (yes, toy) pianos. "Brian Wilson was a genius of sonic arrangement and hopefully we dipped our toes in that water," he said. Highlights of the first set included older TAB originals Money Love and Change, Push on Till the Day and Burlap Sack and Pumps, where saxophonist Casey shined with a solo that brought many in the crowd to their knees. But one of my favorites of the set was Architect, from the new album Traveler. Just before they went into Architect, Trey jumped on the percussion kit and the band had a beautiful jam pouring from the stage, rarely stopping to give pause in between.
With set break came a rush to the smoking section, and ironically, the only complaint I have about this venue, which is set up the same as Pittsburgh's Stage AE, is regarding the architectural choices.   Whoever designed this venue had a challenge in that it's an indoor/outdoor venue, and they wanted to make the bathrooms accessible at both types of shows.  However, they decided to place the smoking section right outside the bathroom, and there's no separate entrance for the smoking section, so anytime there are larger indoor shows, you about get crushed while trying to go to the bathroom or grab a smoke. Other than that, though, the venue is clean, has good acoustics and aesthetics, and security is understanding.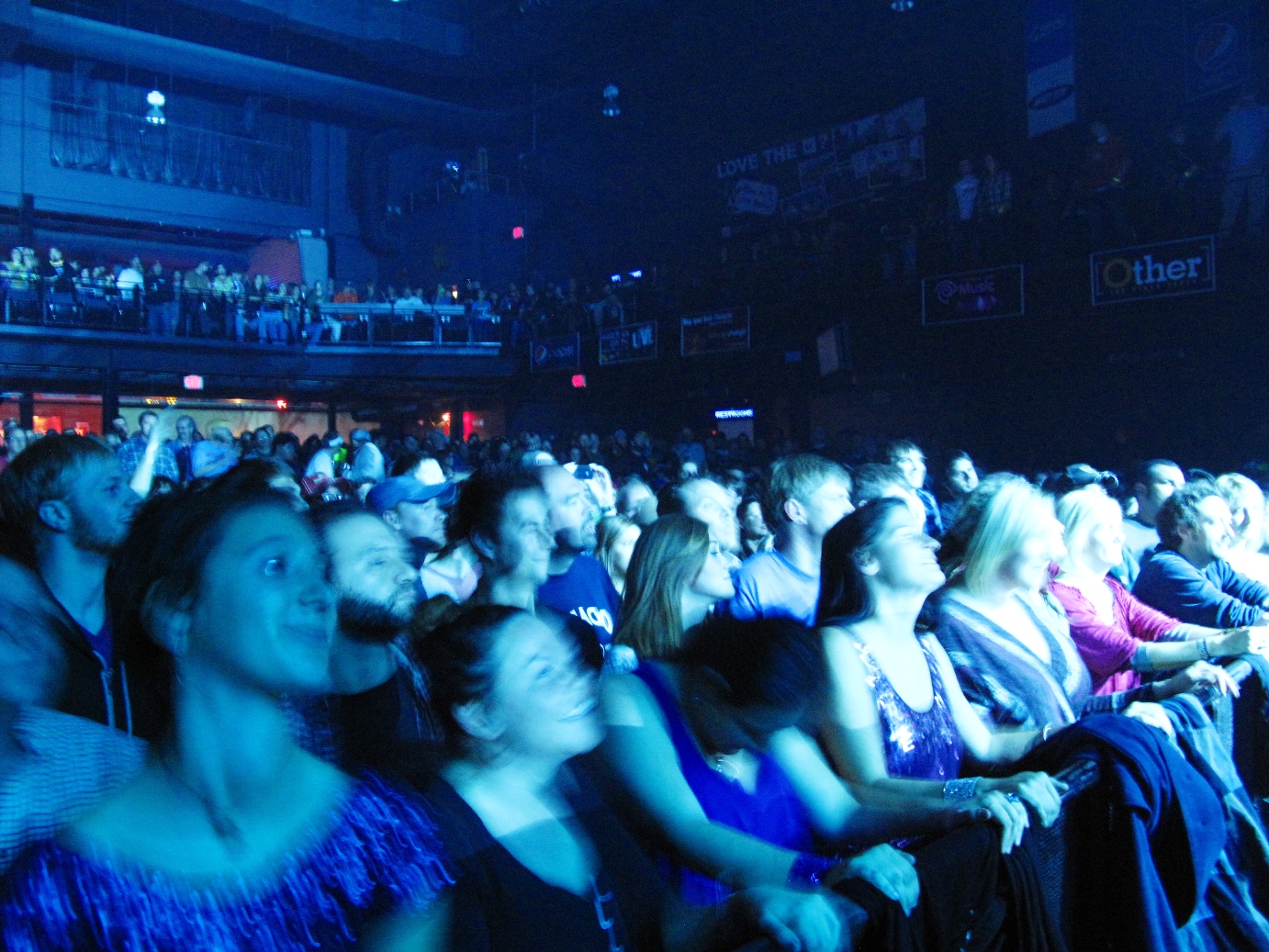 Set Two started shortly after 10pm with a romping TAB favorite, Simple Twist Up Dave, which debuted at TABS 2001 Summer tour opener at the Higher Ground. The swing sound was unique and each musician played a small part that got intertwined together. Sweet Dreams Melinda, originally a love song called "till I Met You", is a song that "reminds me of all the great memories of the (05-06) tour," according to Anastasio in an interview with the late host George Taylor Morris of XM Sirius Radio.  He stated that the song "fit the albums concept of (Anastasio) responding to his band mates, friends and Phish fans about the animosity and confusion some of them felt after he broke up the band,"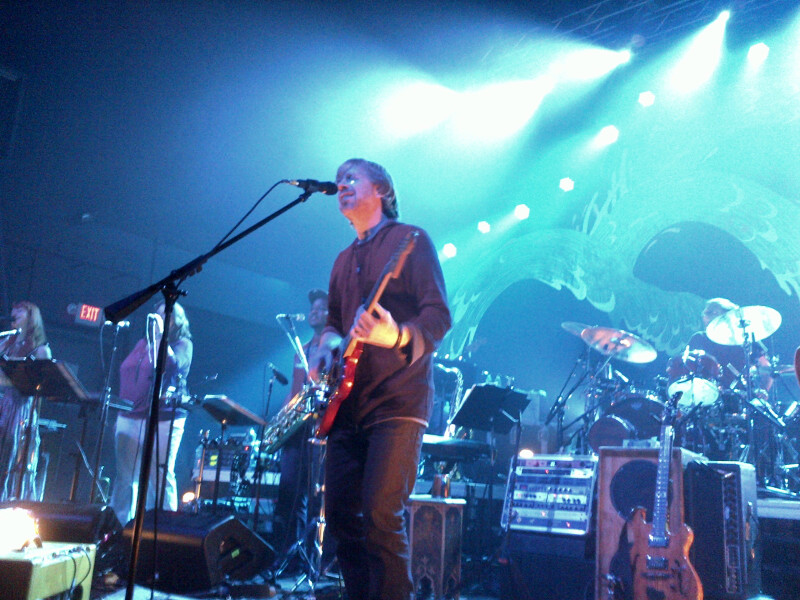 Other set two highlights were a cover of Gorillaz's Clint Eastwood, also on the new release, with trumpeter Jennifer Hartswick showing her chops with some amazing bluesy rap/vocals and a Last Tube>Show of Life that was effective and proper. But the most memorable half hour of the evening for the legions of Phish fans in attendance was the encore, where Anastasio and his 7-piece backing band pulled out a Heavy Things, complete with psychedelic extended guitar licks, cowbell and percussion fills that flooded the room in a colorful kaleidoscope of sound. They finished with a First Tube, thrilling the crowd who had come out to see the guitar legend with the red beard and hair. Although it didn't hit the ten minute mark, smiles and hugs were aplenty when the first notes dropped on this one.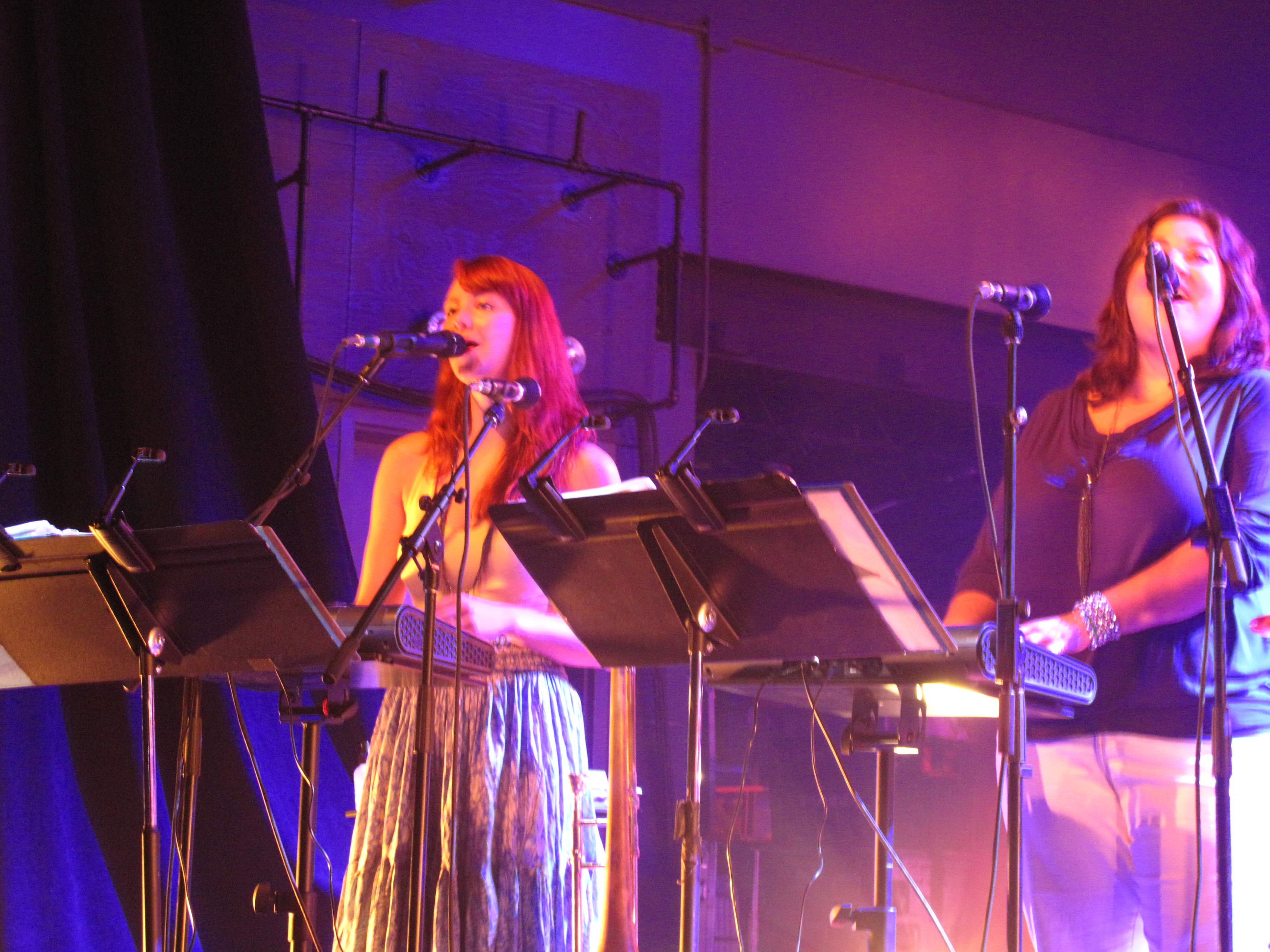 Following the show, everyone I spoke with came away pleased with the performance from TAB and Trey on this brisk October evening.  While Phish has the jamming, flowing, you don't know where they're going with it and you don't care feeling, TAB is much more structured and tight, but not in a negative way. Trey still delivers what his fans have been paying to see for the past couple of decades and he definitely jams out, though now it's not as extended and a little more rigid. Like all music and musicians, evolve you must or you will be left in the dust, and TAB is giving Trey the vehicle to leave Phish behind for just a little bit, making him the Traveler, not just physically from show to show, but with his constant evolution from Jam King to accomplished Broadway producer and composer.  And many Phish fans, including myself, are glad to be along for the ride.
Check out more photos from the show, including a few fan shots.
Set I: Sand, Corona, The Land of Nod, Cayman Review, Magilla, Words to Wanda, Sleep Again, Money Love and Change, Scabbard, Frost, Burlap Sack and Pumps, Architect, Push On 'Til the Day
Set II: Simple Twist Up Dave, Sweet Dreams Melinda, A Case of Ice and Snow, Valentine, Curlew's Call, Pigtail, Clint Eastwood, Last Tube > Show of Life
Encore: Heavy Things*, First Tube