Sometimes all that a band needs to do is throw a small party before your tour, inviting your closest friends to wish you luck as you head out on your first major tour across America.  Or you can do things like The Dayton, OH bred psychedelic powerhouse band The Werks, who after their now legendary performances at their own festival, aptly named Werk Out, immediately launched into tour mode, leaving for their coast to coast US tour before all the paper was picked up from the grounds at Legend Valley in Thornville, Ohio.  After seeing them on Saturday at The Baltimore Soundstage in the Inner Harbor of Baltimore, MD, I highly recommend the latter. The quartet, who recently graduated from smoky bars to larger venues, took to the Baltimore stage and proceeded to ratchet up a high energy, explosive set of originals with a pinch of smoking covers thrown in for good measure.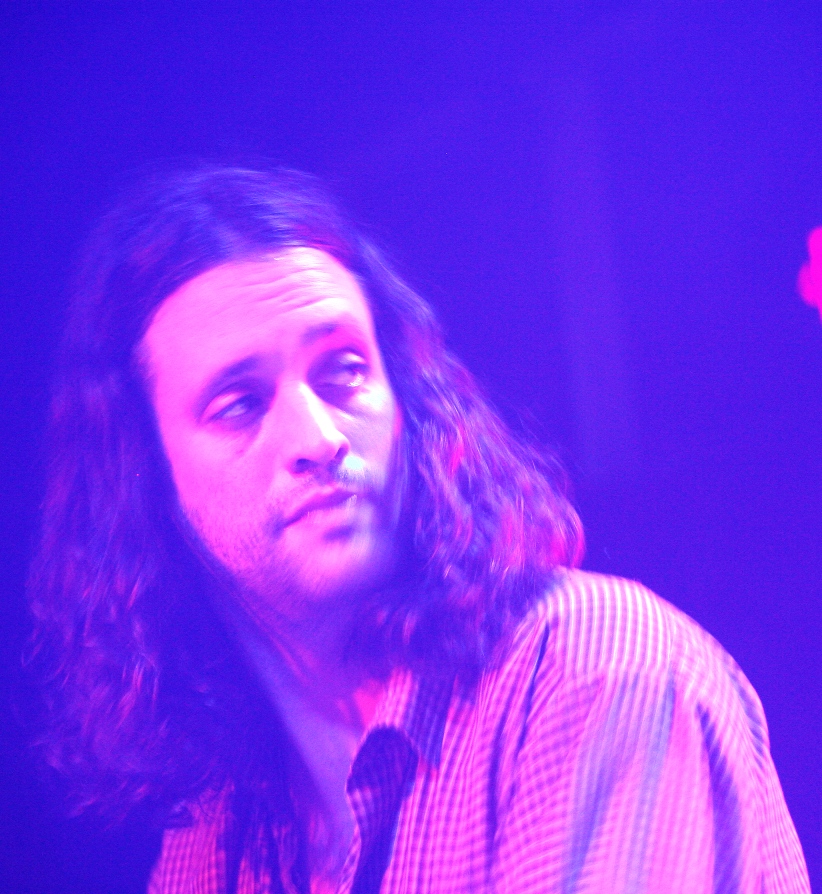 I last had the pleasure of seeing these boys at the Werk Out, where I spent a good deal of time getting to know the band on a more personal level.  I can attest that their fire and drive on the stage can't compare to the people they are when they step off the platform, where they could be your next door neighbor or best friend.  I currently live in Ohio and Ohio bands hold a special place in my heart, so I have followed The Werks for quite some time and was looking forward to their show with great anticipation.
The evening began with Brooklyn, NY's own Folkadelics.  Female lead vocalist Danny Faraone has a powerful stage presence, with confidence, soul and a pinch of funk thrown in to boot.  Four part vocal harmonies, mandolin wah wah, reggae and Calypso influences, this band has carved out a unique sound with powerful vocals - They chose the original Rock Slow for the opener, a proper choice with funky fills and a swinging sound, but the highlight of their set was their version of Folsom Prison Blues, and it seemed the crowd agreed, moving from behind the shadows onto the dancefloor, seemingly drawn out by the harmonies like a snake being led out of a wicker basket by a turban-topped charmer.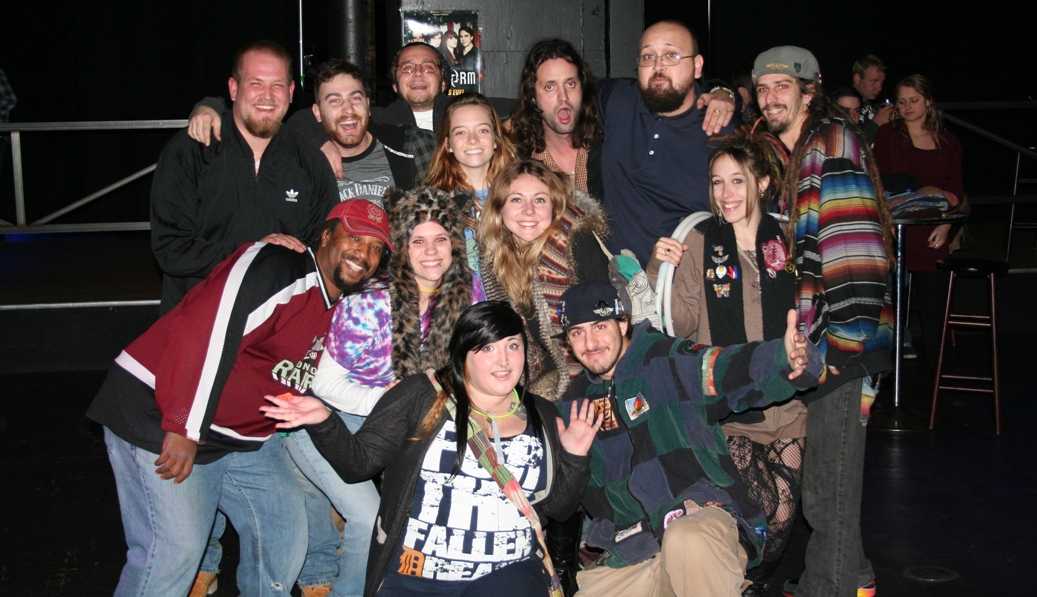 After the Folkadelics set, Baltimore band Deaf Scene, who I had last seen at Rootwire took the stage.  This experimental 3-piece consisting of bass, guitar and drums brings loop infused rock to the next level, with heavy chords, soaring guitar highs, booming bass lows, and beats that would make it difficult to stand still. This up-and-coming group could hold the key to where livetronica music is going next, with traditional instruments like guitar and bass mixing with looping machines and electronic equipment to develop a unique sound.  Other bands are doing it, but Deaf Scene is a regional band that has done things their way instead of following the lead of everyone else or playing only what's popular.The Werks took the stage shortly after 9:45 and wasted no time showing that they are just as comfortable in a large indoor stage as they were during that weekend in late September when they shared the Legend Valley outdoor stage with some of the finest musicians in the game today.  Each time I see them is better than the last, and each show I see I say to myself, "How can it get any better?"  And I cannot think of one time when I was disappointed.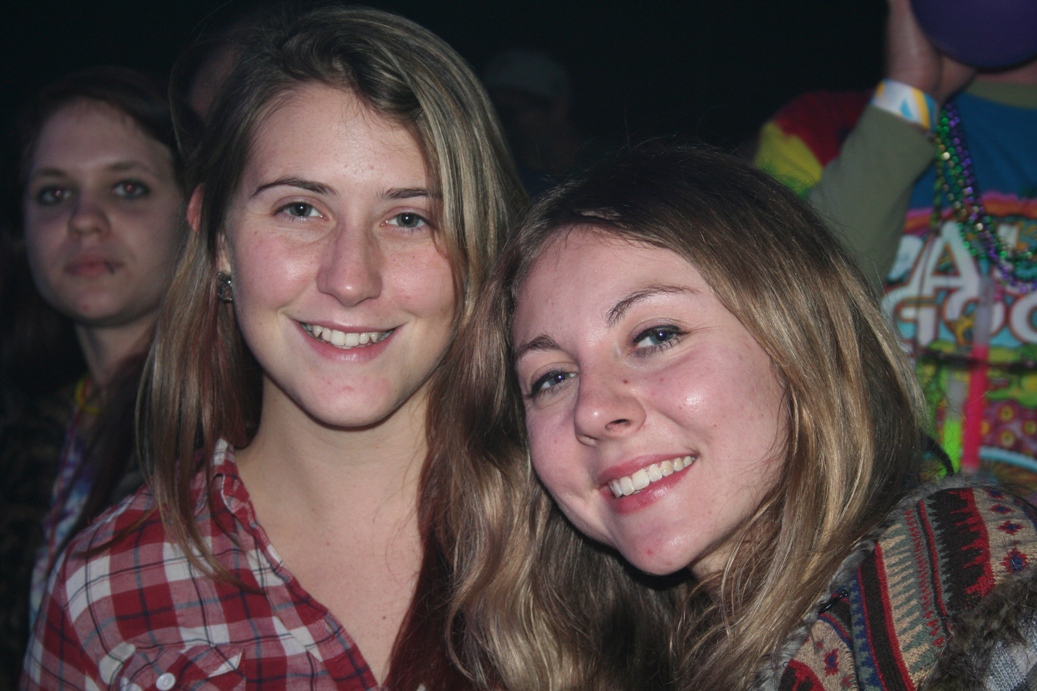 The boys immediately jumped into fan favorite Duck Farm into Cloudhopper, then launched into Galactic Passport with guitarist Chris Houser effortlessly pouring notes out of his guitar, at times in an almost transcendental state.  Going Round had Dino Dimitroleas popping and slapping his bass strings, adding just the right amount of funk to the songs while laying a solid foundation for Houser and keyboardist Norm Dimitroleas (Dino's brother) to weave in and out of.  Moby Dick > Heading South showed that the Werks have honed their skills while on tour this fall, as they didn't miss a beat during these challenging songs that take pinpoint precision to pull off without sounding pre-packaged.  But the highlights of the night were still to come, as the boys strolled into the Steve Miller Band song Fly Like an Eagle, which had the packed Soundstage crowd loudly signing along, and the boys finished the set going straight into their original Onslaught, which showcased Houser's psychedelic extended licks, Rob Chafin's mix of John Bonham-esque fiery traditional percussion and electronic drum pad work, and N. Dimitroleas' ferocious keyboard work.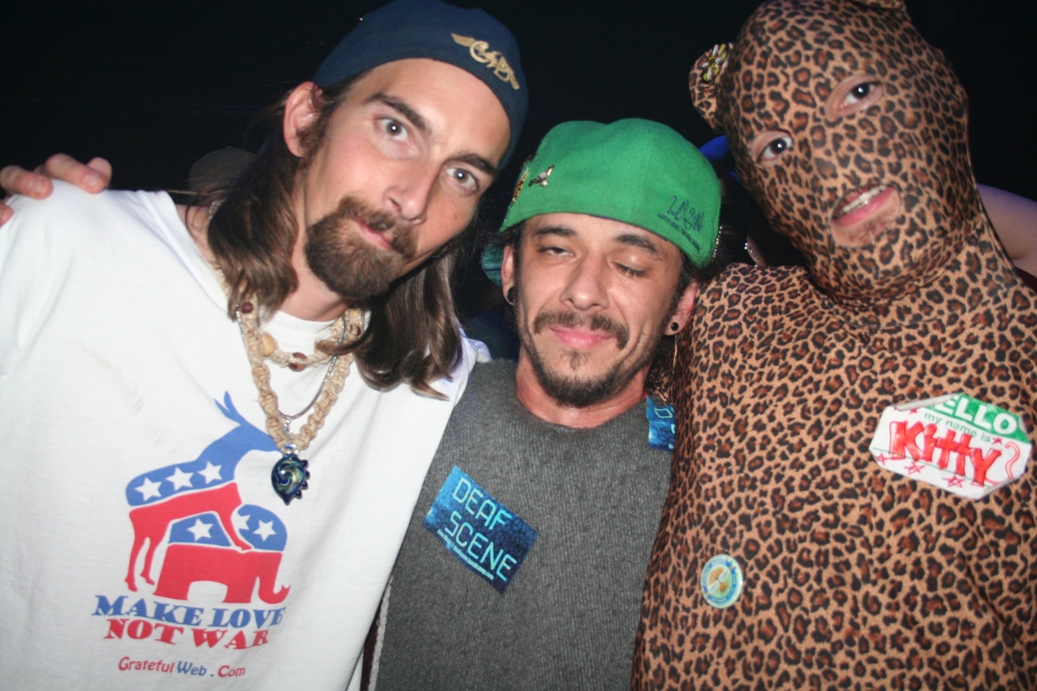 They came out for an encore and everyone in the crowd was wondering what we were in store for. They started with Gameplan, a solid original from the Synapse release.  As I looked over at the boys to see what was next, they shook the audience with the opening notes to the Phish song Slave to the Traffic Light, a song they first pulled out this summer, and everyone I saw was grinning ear to ear, dripping with sweat from dancing since the first song.  And so once again this band has proven that with bands like Papadosio, The Rumpke Mountain Boys and The Werks, the state of Ohio is a state to be reckoned with when it comes to high-energy party bands bound for headlining spots at festivals and larger venues throughout North America.