Of all the great artists making the rounds this year, none have been more ambitious than Umphrey's McGee.  They released the follow-up album to Safety in Numbers called The Bottom Half; a risky two-disc endeavor of leftover studio gems and insightful audio fragments.  The band has also since embarked on a national tour that will take them all across the nation, including stops at such top festivals as Summercamp, 10,000 Lakes, Camp Bisco, Mountain Jam, and more.
As if that schedule were not daunting enough, the band has partnered with friends The Disco Biscuits to co-headline two inaugural events called the Trancegression Festival at Copper Mountain in Colorado this July and Caribbean Holidaze in Jamaica this winter.
One wonders how the band finds any time to breathe when the bowl is clearly overflowing.  Luckily, the Grateful Web had a chance to catch up with guitarist Jake Cinninger between gigs to talk about their busy year, and shed some light on their present and future projects.  
GW:  Hey Jake, how are things going today?
JC:  It's going great!  We had a little time off after Summercamp to sort of cool the jets, and woke up in Buffalo, New York to kick off their Concert in the Park series. 
GW:  Excellent, so you are in New York this weekend?
JC:  Yeah, we are in Buffalo tonight and Philly tomorrow.  Then we are doing the Mountain Top Jam, the sort of Grateful Dead fest.
GW:  That sounds like a fun week!
JC:  Yeah, a little in and out as we like to call it.  A three day week is pretty cheese.
GW:  Right, nice.  So hey, it has been two months since you released the Bottom Half.  What have fans been telling you about the album, and are you still comfortable with that project?
JC:  Yeah, it was really nice to get it off our chests and really get it out in the mix.  It's a project that has been on the shelf for three or four years, since the beginning of Safety in Numbers.  It is finally nice to birth all of these songs.  You know, songs sitting on the shelf too long can have expiration dates on them.  
GW:  Sure, I understand.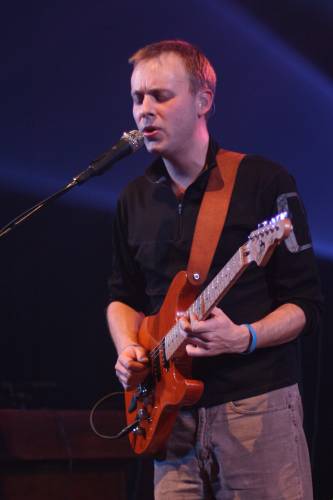 JC:  And as far as fan feedback has been, well the packaging and the reason why it was a double disc was kind of for the fans, especially our hardcore fans.  It dives into how we construct our songs and how they manifest out of nowhere.  It is kind of cool to just have the tape machines on all the time and sort of capture that, and if they happen to sound good enough to where we say, "This sounds great", it is then the first glimpse into these songs.  And this release shows a sample of that right there. 
GW:  Yeah, I thought the second disc was a pretty transparent window into your recording process. 
JC:  Cool, right.  The first disc was strictly the songs that we had done in the studio that we did not feel were really appropriate for Safety in Numbers.  And the second disc is kind of like our freebee, our "before it happened" thing.
GW:  Excellent.  So now that the release is behind you, the band is hitting the road hard again, and you guys have sort of become BFF with the Disco Biscuits boys.  Tell me how this D.U.M.B tour came to light.
JC:  It really came out of a year's worth of talk underground.  You have to do this kind of business behind the fans' backs, and then surprise them with it I guess.    It takes a year or so for something like that to sort of unfurl.   But we have always thought it would be fun, because they have some really good momentum going on, and we have some momentum going too in the live field.  So we figured we might as well team up together and make something like this work.  It is kind of our first venture out in a festival atmosphere where we are just as responsible as they are.  It is a first for us.  It's got our name on it, and there name on it.    It really feels good to be taking a bigger step into the summer festival season. 
GW:  What is it that you like about their sound?
JC:  What's really nice about it is they sound completely different from what we are doing.  We wouldn't want two bands that have that sort of progressive, aggressive jam-rock thing that we have going.  With them being the originators of the electronica, real-time rock I think it is a nice mesh.  They have this very danceable, pulsating thing going on throughout the night and we have this sort of jagged, progressive rock with a little jam-metal in there.
GW:  Yeah, it's a good mix.
JC:  It's a good balance.  It's got high energy rock throughout the whole night and makes you want to come out and have a good ole time.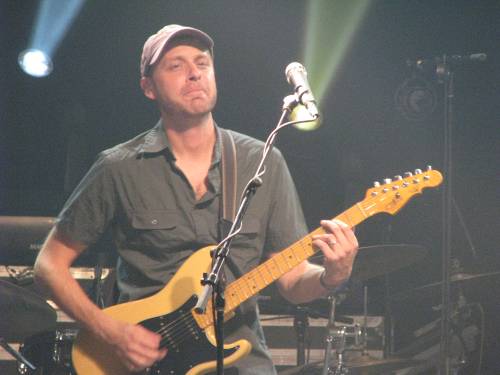 GW:  Speaking of a good time, I heard you guys have a high stakes poker game planned near the end of the tour to see who will close out the performances.
JC:  I think it is actually a one-hand deal.  I think the best thing to do will be to take (Ryan) Stasik and "Barber" (Jon Gutwillig) and just deal the cards to see who will win in one hand.    What's the use of drawing it out; let's save that for behind the scenes.
GW:  Are there some card sharks in the band?
JC:  Oh yeah, there are some definite card sharks in the band.  The thing is I can't tell you who because that will wreck everyone's fantasy.
GW:  That's true!  Do you think you stand a chance of winning the game?
JC:  I'm a pacifist, so I "yes" and "no".
GW:  Tell me more about the Trancegression Festival this summer.  Where did the idea come to have this festival at Copper Mountain in Colorado?
JC:  We thought we would take a risk by doing this out in Colorado.  It seems to be pretty much in the middle of the nation, which would be a perfect spot to have this sort of thing.  And I am really excited for it.  I can't wait to be a part of it.
GW:  Did you have much involvement in choosing who would be the accompanying acts at this festival?
JC:  Yeah, we kind of all put our heads together and collectively tried to feel out who was going to work for this, and what would work the best.  And of course who was going to be available, which is always a big issue.  We then just kind of put our two cents in saying, "well I like this band", or "I like this band".   Then we molded it into a package to see who would bite.
GW:  This week you guys also just announced the Riverview Music Festival in Chicago.  What can fans expect from that weekend?
JC:  Well, earlier in the day there will be a lot of local, Chicago-based acts.  Then towards the evening we will be bringing in a little bit of the nationals artists.  Chicago has so much great underground music to offer.  Being in the heartland, it is sort of a melting pot for all of these styles.  To me, Chicago in the last ten years has had the greatest underground rock scene.  So this Riverview Festival is going feature some of those up-and-coming Chicago area acts.  I am definitely looking forward to it, plus it is in town.  It is nice to play in Chicago because you can practically throw a stone and hit your house.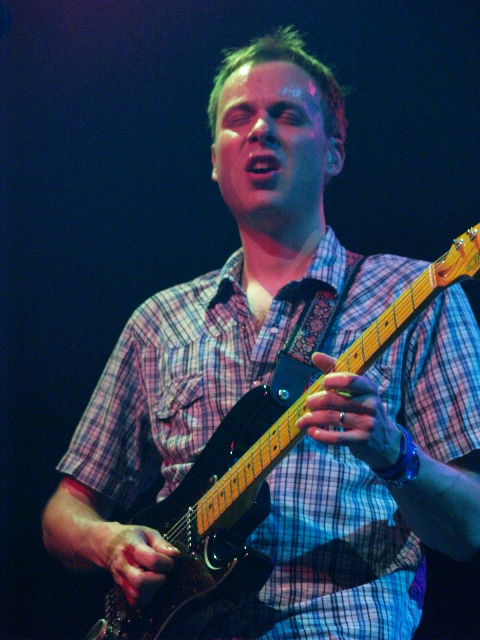 GW:  It gives you a short break from traveling, huh?  
JC:  What we do is travel, so when there are those shows that don't include traveling it is kind of like a freebee.
GW:  I understand this festival will be benefiting the Chicago Neighborhood Boys and Girls Club.  What do you guys get out of doing benefit shows?
JC:  The older we get and the more we start to travel, the more things start to happen.  After a while you want to start to give back, otherwise it starts to seem selfish.
GW:  You guys have yet another festival in the works this winter called Caribbean Holidaze.  Was this just an excuse to spend a week in Jamaica?  It hardly seems like work to me.
JC:  Well we wanted to something a little different than Jam Cruise this year, since we have been doing that since its conception.  Every New Years we had to play our asses off and then jump on a boat.  So why don't we try something else in December?   It just happened to work out; we had some friends down there that just got something going and presented us with a package.  And it really seemed to work out for both bands, so we said let's do it!    I am really gassed to do it because I get to spend my birthday down there.  I have never been able to be offshore and enjoy a birthday party, so I am going to have a blast.
GW:  You will!  I spent a month in Jamaica during my senior year of college.  I was taking a class called the History of Caribbean Music.  It was so great being there.
JC:  Oh wow!
GW:  Yeah, I wouldn't really have called it studying much.  Our homework almost every night was to go see a local reggae band and write a paper on it.  It is such an amazing place; it was great to just absorb the culture.  And it was so cool to learn about reggae music; we pretty much saw Bob Marley's life from beginning to end.  It was truly inspirational for me!
JC:  Man, I bet it was!
GW: Would you consider yourself a reggae fan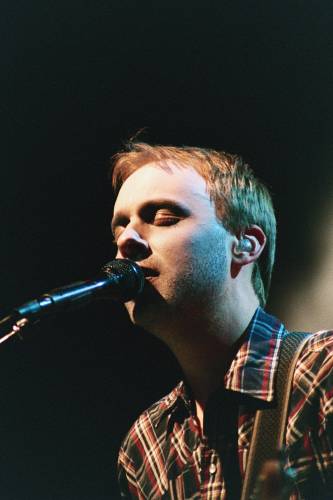 JC:  Oh, of course.  I mean even my grandmother's favorite artist is Bob Marley…go figure.  She is always putting that stuff on.  But that beat, that vibe…even in blue collar Michigan that stuff hits home.
GW:  I understand that folks who are going to these Jamaica concerts will have the opportunity to stay at their choice of resort:  Hedonism or Breezes Resort.  If you had a choice, at which one would you stay?
JC: Oh definitely Hedonism.  It's the name of it, right.  I would think if you are eighteen to thirty-five, Hedonism is your joint.  Thirty-five plus might be better off at Breezes.  The whole idea that you can swim up to your room, or swim up to the bars, is just….yeah!
GW:  Yeah is right!  It sounds fucking cool.  Well getting back to festivals this summer, how did Summercamp go for you guys?
JC:  Summercamp is always a great spot.  It is good to be in a festival that has sort of worked out their bugs.  After six or seven years it is kind of a well-oiled machine.  It is really one of the best festivals out there.  The area, the land, and the geography are just perfect.  There are great camping spots and lots of shade; it has all the amenities.  And it is really a festival that has room to grow.  There is just a ton of land out there.  They could turn it into a Bonnaroo-sized festival.
GW:  You guys have a lot more festivals lined up this year like 10,000 Lakes and Camp Bisco, for example.
JC:  Yes…10,000 Lakes is going to be a big one.  I am really gassed to play the main stage.  It is kind of humbling over the years because I don't think any of us have really changed much since we started.  We still look the same, act the same, and still play the same.  It is just weird because five years ago we were saying, "I really hope people come out and see us", or "I hope we have enough gas to get home".  It has really come full circle to now walk into these types of shows and be co-headlining with some of our favorite acts. 
GW:  Well the sound of the band is really derived from many different styles of music, which is why I think you stay so fresh.  What kinds of music or artists are you into now that might be shaping some of your songwriting?
JC:  As far as newer stuff goes, maybe bands like Modest Mouse.   But really I don't get into a lot of newer stuff; I'm a vinyl collector.  I pretty much hit the dusty record bins and find all this stuff that no one has ever heard of, or probably thought was extinct.  For example, last week I bought one hundred fifty albums.  I will go through them and pull out what I think is gem, which could be twenty-five or thirty.    And these are risky albums, I am talking about Bing Crosby live from 1963 or Elvis (Presley) live in '72.  You know, whatever, just go through the gamut of history.  I will buy a bunch of crap and find a few gems in it.  There is so much music that has been left behind; I feel like it is my duty as a musician to go back and find the things that have been left behind.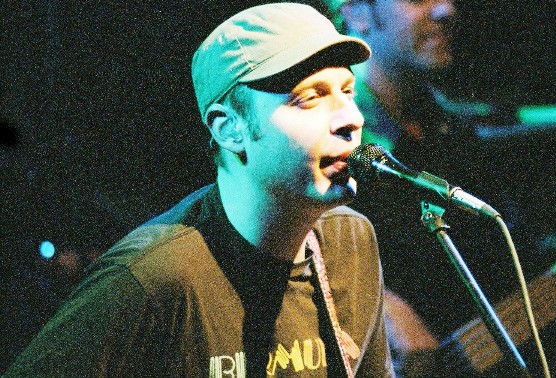 GW:  I have heard rumors that the band might be working on a new album, and possibly even a live release.
JC:  Yes, both are true.  We actually just finished recording at the Egyptian Room in Indianapolis.  We brought in all the right recording gear for the weekend, and really captured the essence of what we are trying to do.  We all went into this with our game faces on, and really tried to make a live record.    But we wanted to make it sound natural, and not try to make a live record.  A lot of talk and psychological preparation can go into making a live album, because everyone knows in the back of their heads that the recording light is on.    It can kind of spook a lot of musicians.
GW:  Right, it is not as organic as just listening to tapes and picking a good night out. 
JC:  Yeah, when everyone is loose as a goose.  Ideally, that is what you want to capture. 
GW:  Exactly!
JC:  But as far as the studio stuff goes, we just did four weeks in February and two weeks recently in Chicago, and we have another thirteen brand new songs on the plate.  We are getting back to more of the Anchor Drops kind of sound.  It is pretty progressive, a little more hard-edged.  We are just kind of reassessing what we are doing.  Some of these songs have taken a year-and-a-half of writing.  You know, just making sure some of the sections back up to one another perfectly.    It is like the idea of dissolving what you create and then rebuilding it.  Dissolving and rebuilding, dissolving and rebuilding.  That to me is what makes a good progressive rock album:  always going back to the drawing board. 
GW:  Speaking with fans after some of your shows this year many seem to agree that your singing has significantly improved.  Have you been using any specific techniques or coaching to improve your vocals?
JC:  No I haven't.  My big issue is that I haven't been a really confident singer.  I think over the last year or so I have been trying to become more confident.  It is really a nightmare for me to be a good guitar player and an OK singer.   While (Brendan) Bayliss, on the other hand, is like the better singer and the OK guitar player.  I think it is a nice balance.  But sometimes I will step up vocally, and he will step up with the guitar playing.  We are human and we are just trying to balance out the things that we are uncomfortable with and try to make them better.
GW:  You know I recently had the opportunity to interview Ron Johnson from New Monsoon, and while speaking with him he mentioned to me that he thought you were one of the best drummers he had ever played with.
JC:  I love Ron, that is awesome!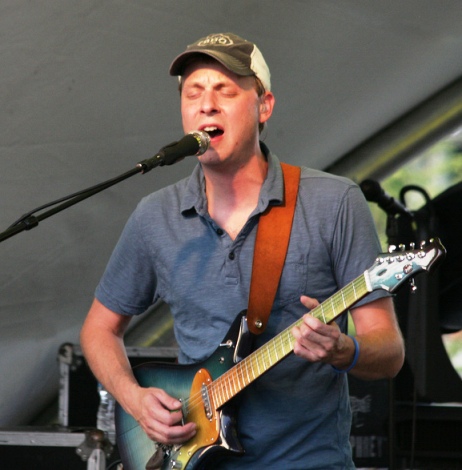 GW:  I had no idea you were into drums.  What do you like about drumming?
JC:  Drums were my first instrument that I picked up when I was three.  And my parents were nice enough to let me play along with their record collection.  I was instantly able to keep time at four years old.  By the time I was six through thirteen I was into hard-core jazz and drums.  On some points, I am probably a better drummer than I am a guitar player because of more education.  I can kind of mimic drummers pretty well.  When I was playing with Ron at the USTORM benefit, we were kind of swapping around and playing merry-go-round drummers.  I had a Rolling Stones tune to play, and a Talking Heads tune to play.  So I wanted to emulate these drummers as closely as possible.  And Ron just couldn't help the fact that I could play Charlie Watts to a tee.   After listening to these guys all these years, I can pretty much emulate their style.  So as far as drums go, that is like the core of my being.  I sort of play the guitar like a drummer.    So when you hear that sort of percussive "di-di-di-di-di-a"…those consecutive sixteenth notes, that is kind of my drummer mentality popping out. 
GW:  Why haven't you gotten behind the set at more of your shows?
JC:  Because Kris is too damn good!
GW:  You are right, he is too damn good.  Jake, thanks for the time today man and good luck with the rest of the tour!
JC:  Anytime buddy, thanks.