Festival season is going strong and that means week after week of bringing together great lineups and beautiful venues. One such event takes place July 21 – 23, 2016, at Byrd's Adventure Center along the Mulberry River in the beautiful Ozark Mountains of Arkansas. Situated nearby Mulberry Mountain of Wakarusa and Harvest Music Festival fame, the Homegrown Music Festival is sure to be a wonderful weekend with a foundation of sustainability. Headliners include The Wood Brothers, Leftover Salmon, Earphunk and many more fantastic bluegrass, folk and jam bands.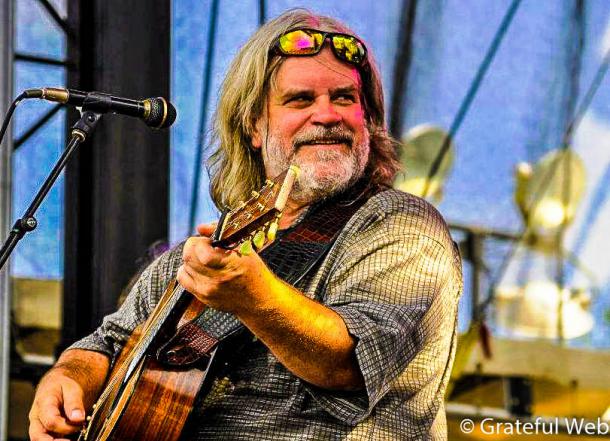 Gracing the main stage on Thursday night will be Grazzhopper, Hog Magundy, Big Still River, The Squarshers, Grandpa's Cough Medicine and Tall Tall Trees. Each band has a unique take on bluegrass. There's Grazzhopper's jazz-inspired bluegrass; Hog Magundy's high-energy foot-stomping strings; Big Still River brings traditional bluegrass twang; The Squarshers with fantastic bluegrass covers that'll leave you dancing whether you want to or not; Grandpa's Cough Medicine with their trio of power grass players and sublime lyrics; and Tall Tall Trees' renowned psychedelic, experimental banjo set.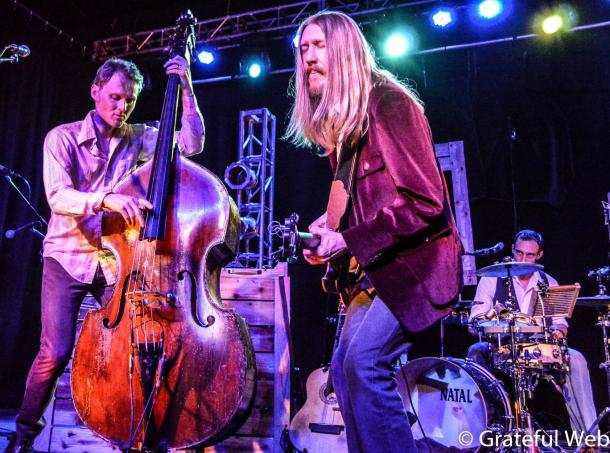 On Friday, you'll find a great lineup that includes Outlaw Hippies, Earphunk, Leftover Salmon and Arkansauce. Saturday ends the festival with a fantastic bluegrass and folk selection. From one-man band Dance, Monkey, Dance! with its grimy, punctuated style starting off the lineup to ever-popular The Wood Brothers. Sandwiched in between are the four-piece Henhouse Prowlers and Town Mountain, famous for their fantastic cover Bruce Springsteen's I'm On Fire.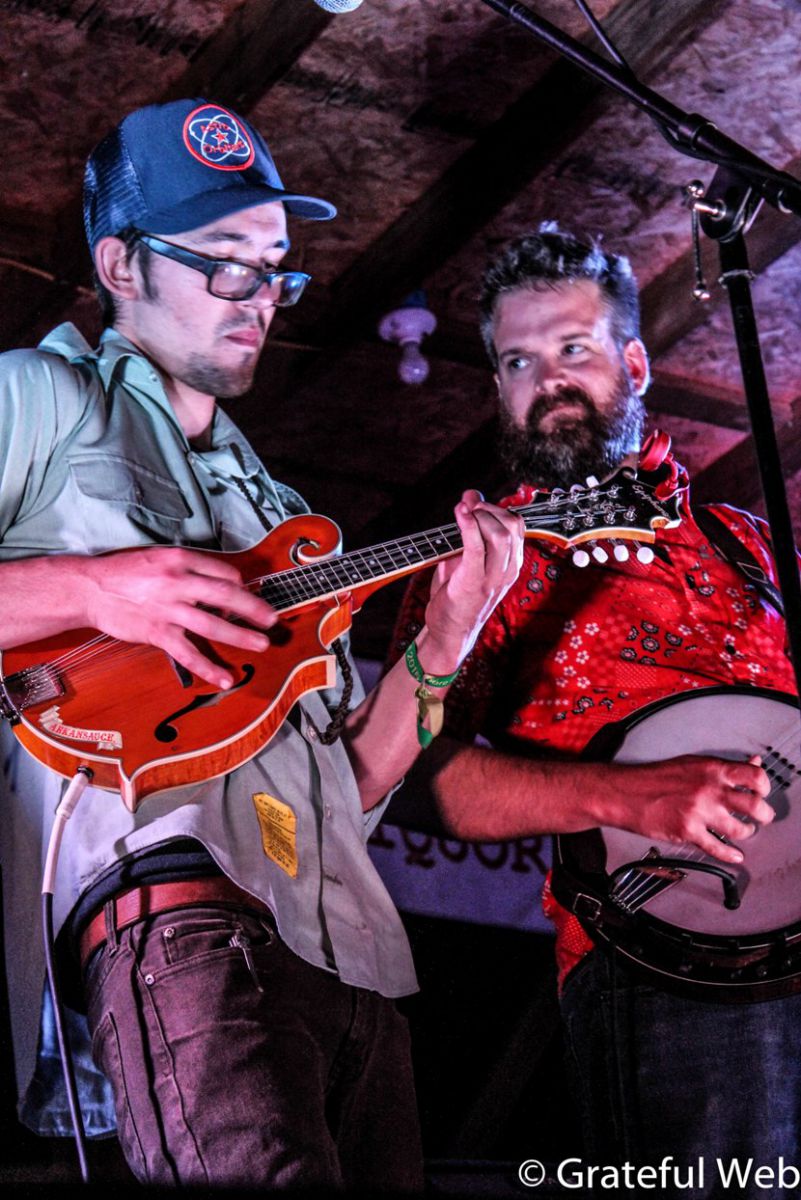 One of my favorite things about smaller festivals is the small amount of bands. Sure, you don't have the extreme variety of bigger fests like Bonnaroo or even ShoeFest, but you get the opportunity to instead see almost every band without having to make tough choices.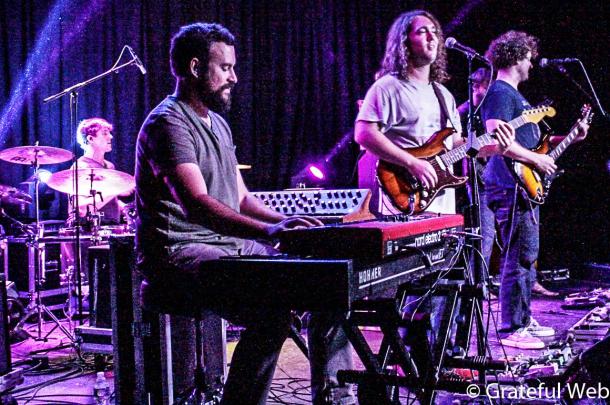 With a major goal of being one of the nation's top 'leave no trace' festivals, Homegrown Music Festival is going to great lengths to ensure a thread of sustainability throughout the festival. According to Hannah Withers, a major contributor in the execution of the festival, Homegrown Music Festival (#HGMF, for those who hashtag) will be the second fully sustainable music festival in the country. Vendors must provide food using no single-use plastic disposables and recycling is a major component of the festival's efforts. In a fantastic show of their efforts, the festival will not print any schedules or maps on paper and will instead print maps on a reusable canvas bag provided to each ticketholder; schedules are available online as a downloadable PDF. Plus, each ticketholder will receive a bamboo spoon/fork utensil (not a spork, thank god!) they can utilize during the festival and for years afterward.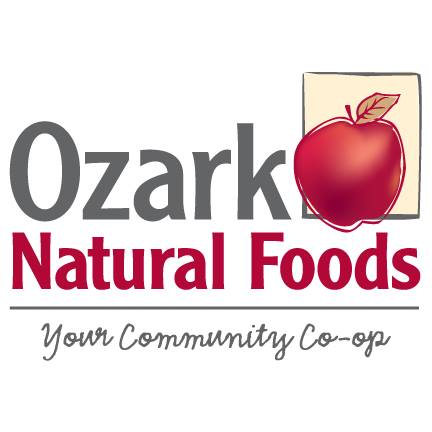 As for activities at the festival, a Fayetteville grocery store Ozark Natural Foods will provide a pop-up farmer's market each day of the festival. Not only can you lighten your load by buying fresh foods rather than bringing them, but attendees will be supporting area farmers and businesses. HGMF has a number of local sponsors, including local breweries, food vendors, businesses and non-profits, making this a truly community-centered festival. Kids and adults alike can create crafts with recycled art materials provided by local organization Art Feeds.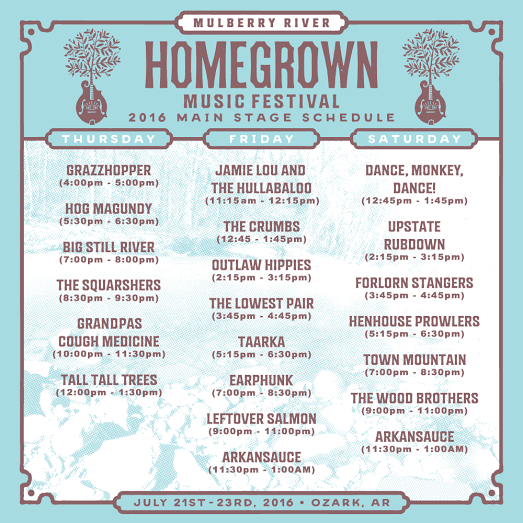 This family-friendly festival along the beautiful Mulberry River will surely have a big impact on the festival scene this year, and a small impact on our carbon footprint – something I think we can all get behind. If you haven't ever been to Arkansas, this is certainly a great first experience. And if you're used to the greatness of Mulberry Mountain and all it offers, imagine the joy of being near water during the hottest parts of the day, music floating through the leaves and rustling our hearts.
Tickets can be purchased here or at northwest Arkansas area businesses.