Fall bluegrass festivals are usually pretty perfect no matter where you are. There's that cool heaviness in the air and the crisp laughter of folks coming together to enjoy the natural sound of bluegrass. This year's Hillberry Music Festival in Eureka Springs, AR was no exception. The stellar lineup and fantastic scenery compelled people from all over the U.S. to travel to Arkansas for a weekend of music and meaningful experiences.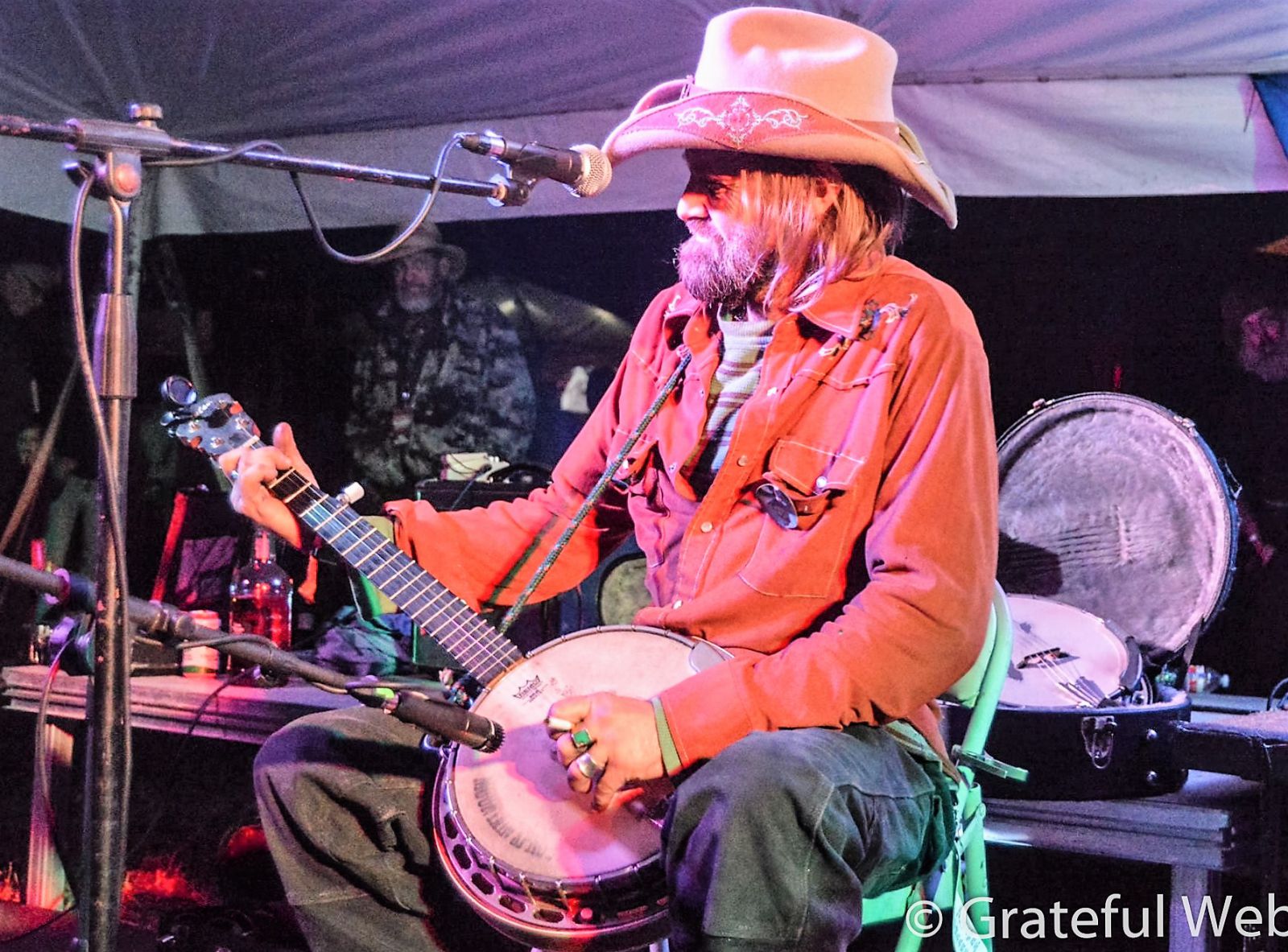 Thursday saw music starting toward the evening, giving the early birds a chance to set up camp and relax a little before taking in the 4-day string session that was sure to ensue. Bands playing Thursday night included The Squarshers, Mountain Sprout, Friends of the Phamily and Hatrick. All four bands were great, but I especially loved Mountain Sprout's hillbilly halleluiahs and Hatrick's fun set that included a cover of Elvis' Hound Dog complete with Elvis as lead singer.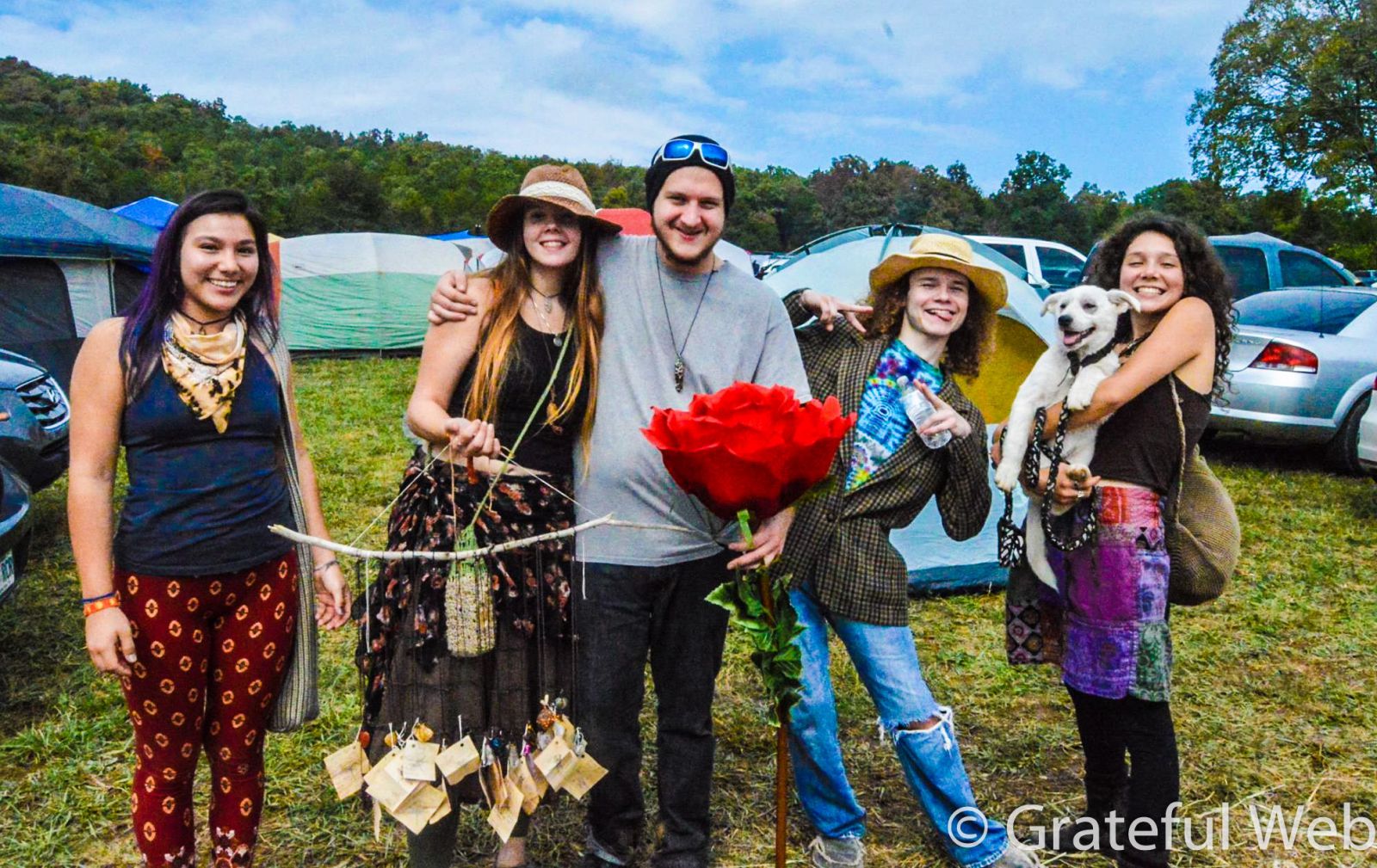 Friday morning arrived with damp ground from the refreshing rain that fell overnight. We all welcomed the sun and readied ourselves for the beautiful day ahead of us. With Hillberry's one-stage model for almost all music, it was easy to catch as many bands as possible throughout the day. There were countless activities and classes for kids and adults, and art installations throughout the grounds. One of my favorite locations was called The Nest – an area within the trees that had been turned into a natural resting area, with soft moss, tree decorations, stacked rocks and a generally calming feeling. The air was heavy in there, but comforting. Kind of like nature's thunder jacket, I guess.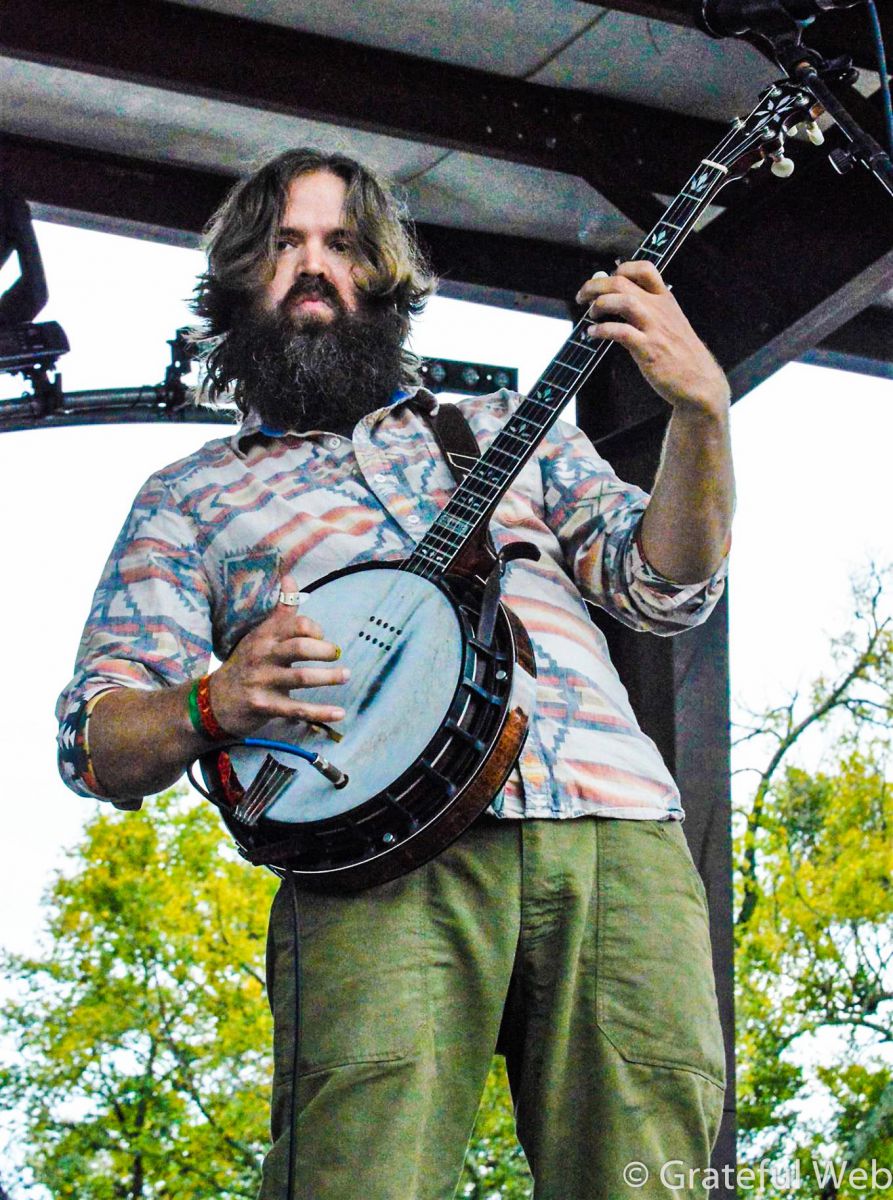 Music on Friday started with Arkansauce, a local favorite. I can't say I loved their set as much as I did at the recent Homegrown. Hillberry's show was more traditional bluegrass, whereas their Homegrown sets felt more experimental and innovative. I also caught sets from Travelin' McCourys, Greensky Bluegrass and The New Mastersounds. All three were great performances! Travelin' McCourys was a band I had never seen. Their expertise, epic jams and smooth transitions were delightful, and they were also just a generally fun sound to listen to. Their cover of Passenger's Let Her Go was beautiful.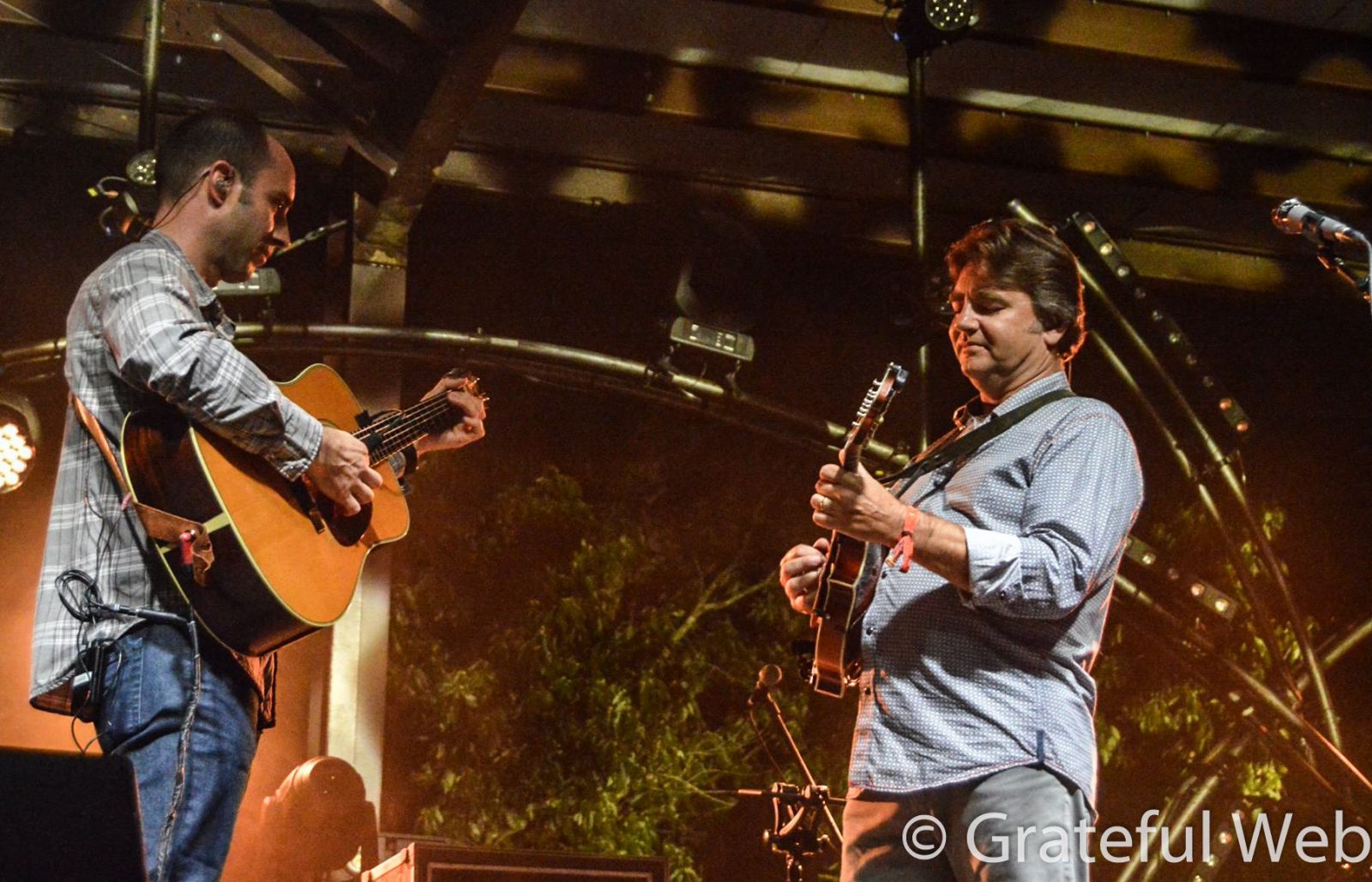 The final set of main stage was a band I'd never heard, The New Mastersounds. They were a fun, funky group that really brought their energy to the stage. They invited Anders Beck of Greensky Bluegrass up with his slide guitar. The addition was a great touch and the crowd loved it. After main stage closed down folks headed to the Jerry Shrine atop the hill for the late-night campfire set from Ozark Travelers. I checked it out and everybody was dancing and stomping about like true bluegrass fans! The band's set was energetic and a bit funky – definitely a great choice for the last music of the day.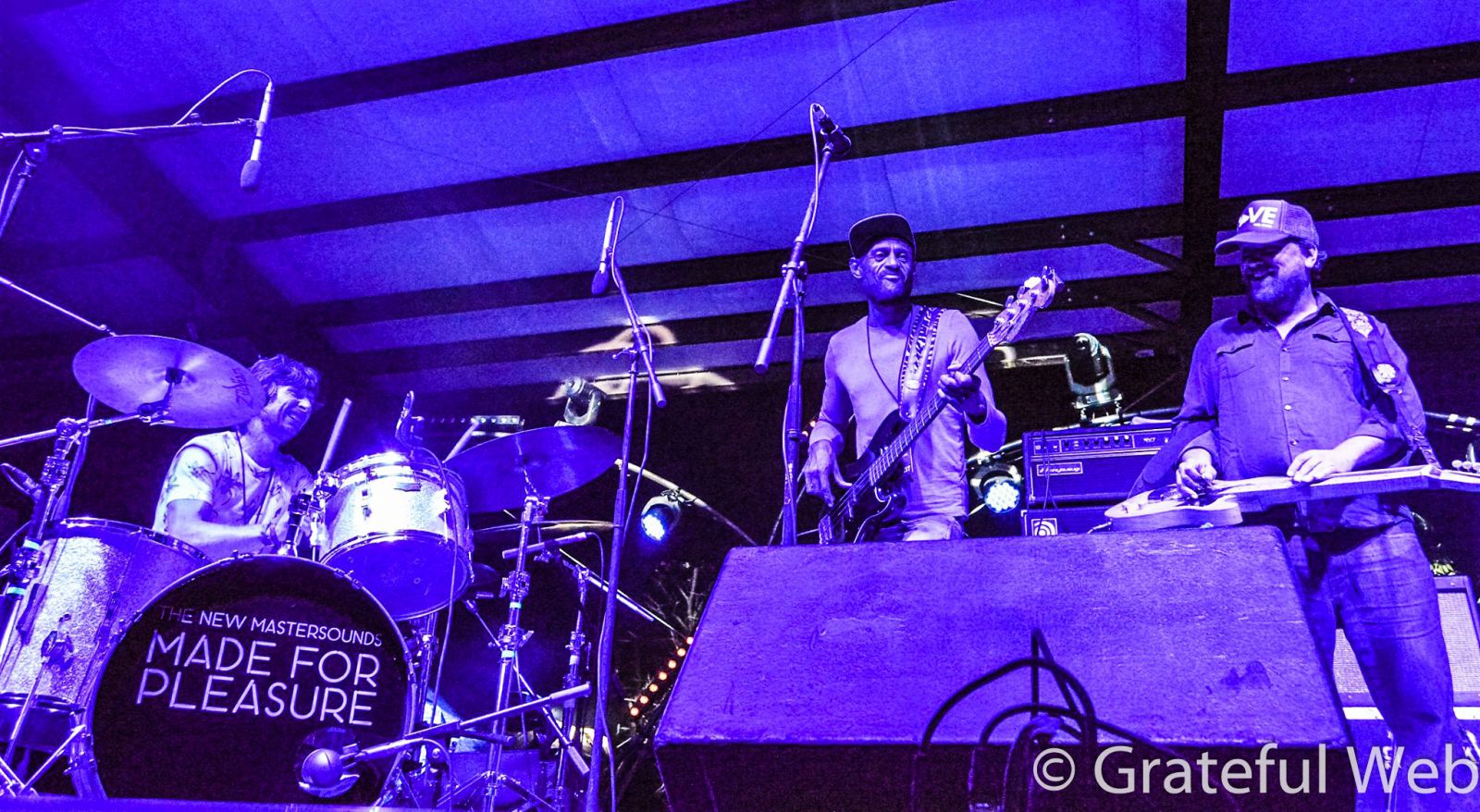 Saturday found us chomping on breakfast at camp with Arkansauce playing the Chompdown. Strangely, Dirtfoot wasn't playing the set for the first time I've ever experienced. As the sun rose into the sky, bands began taking the stage with trees in their background, families and friends in the foreground and a bright blue sky above. John Henry & Friends took the stage first, followed by a bright, brassy performance from Dirtfoot. It's one of their best performances of the last few times I'd seen them. They were moving all over the stage, bringing up the energy and just generally having a great time!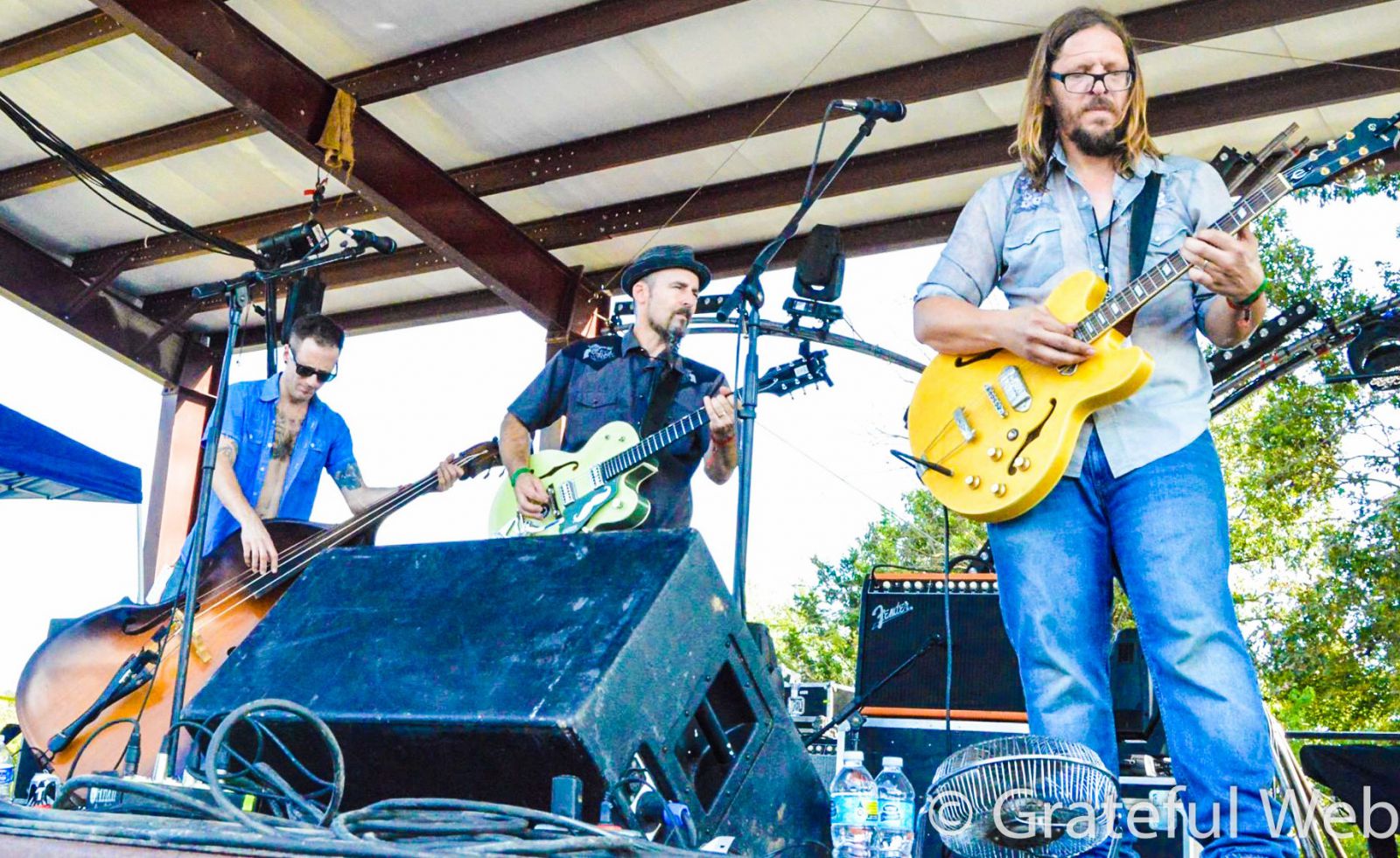 Next up was Fruition. I had thought I wasn't a fan of the band, but as I ate a snack at my campsite and had full view of their show, I found I'm probably a bigger fan than previously thought. I'll be sure to catch them next time. The sunset show was crowd (and personal) favorite, Elephant Revival. The sun went down and nearly full moon rose during the band's performance; it was magical. In addition to the environment's charm, Elephant Revival's show included percussion, which really added to their sound. I wasn't sure I'd like it at first, but it gave the songs more depth and largess. I can't wait to see how the band continues to develop and broaden their sound.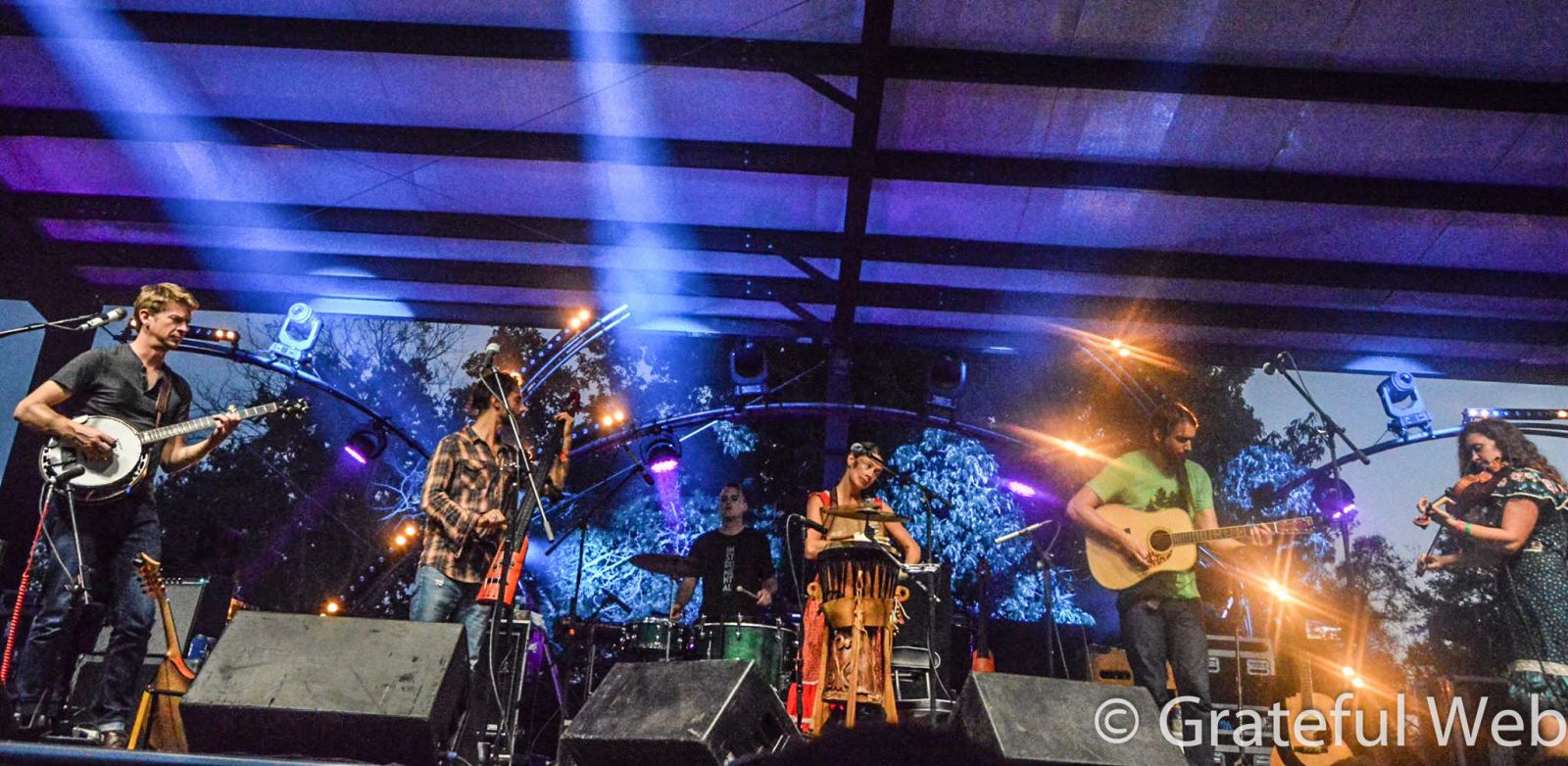 Headliners of the night were Railroad Earth, who also sponsored the festival along with DeadHead Productions. This was the first of two sets for the band, and they delivered a great three-hour set. Of course, when a band with as much talent as Railroad plays for three hours you get a full spectrum of sound. Tim Carbone was impressive as ever, and I really enjoyed watching Andrew Altman, the band's bassist. The band jammed like they always do, and the audience was stacked.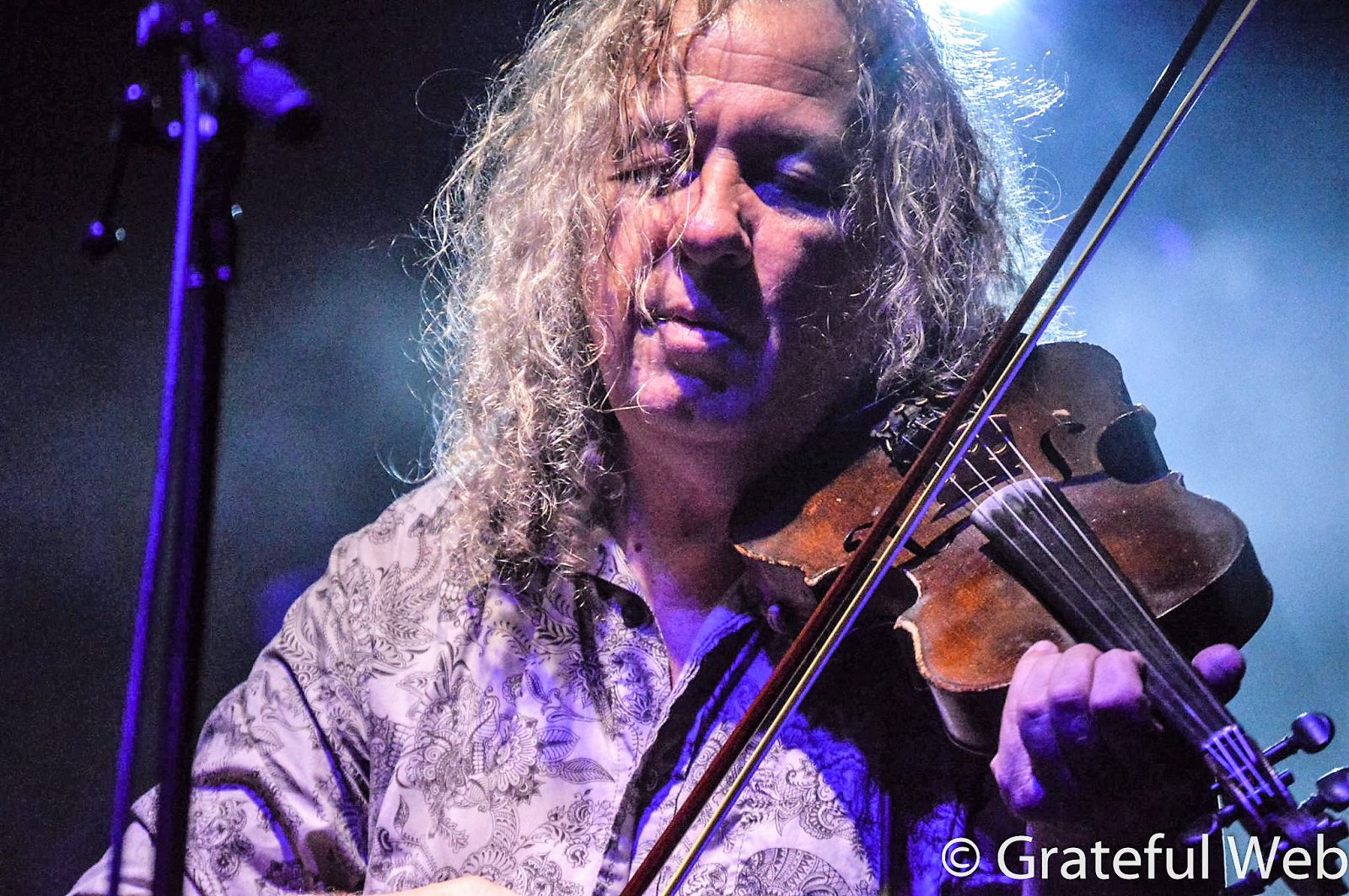 The night ended with Turkuaz on mainstage and a late-night campfire set from Eureka Springs band Opal Agafia and the Sweet Nothings. They sang songs about whisky and wonder, bluegrass and bad times. Their sets are always a great time, with lots of dancing and improvisation. If they're ever in your area, be sure to check them out! You can find a review of a set they did with National Park Radio here.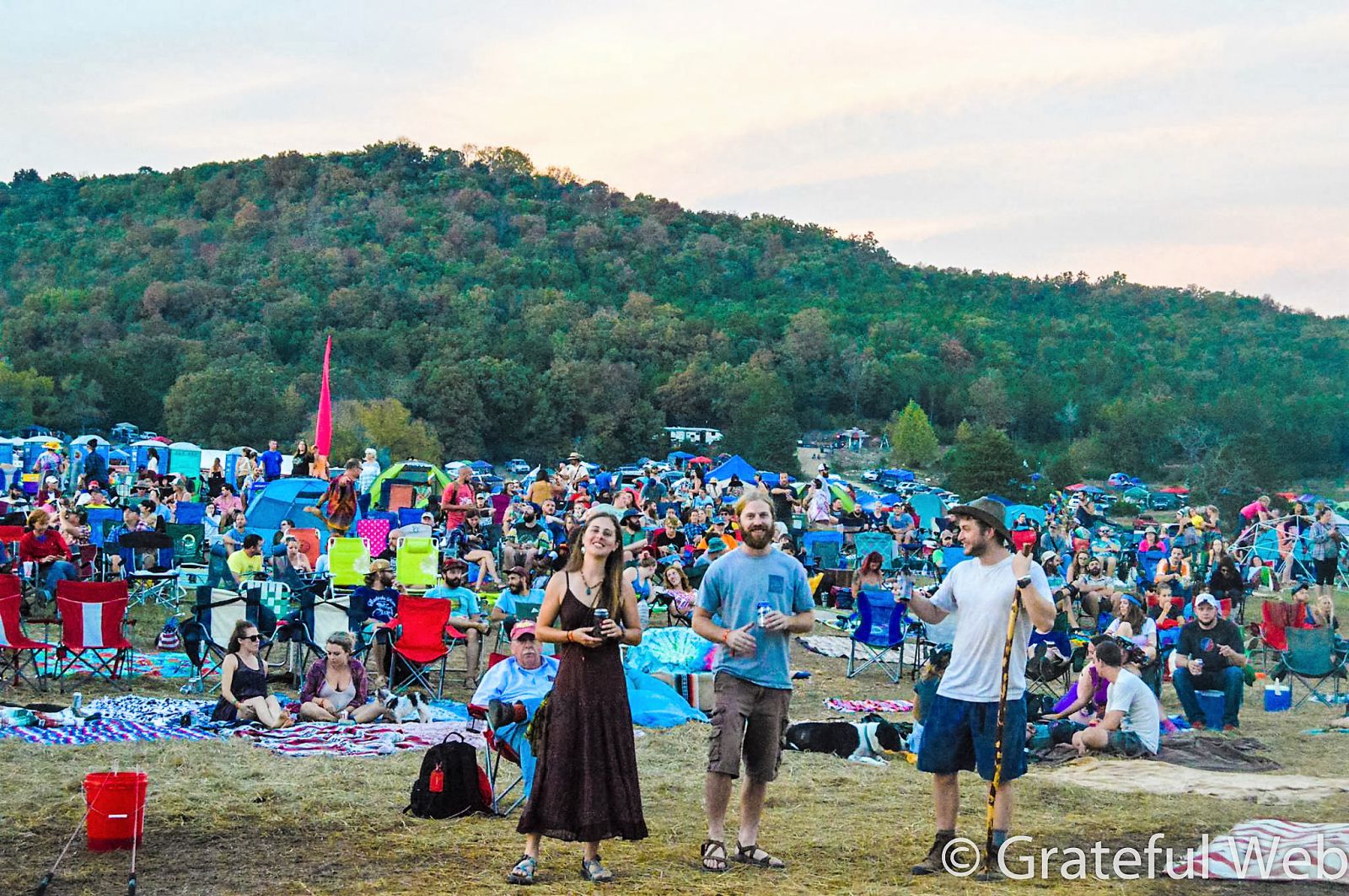 The last day of Hillberry was nothing to balk at. With another day of solid lineup ahead of us, we prepped some breakfast and greeted a windy and warm day. Bands who graced the stage include Crescent City Combo – a fun brass band that really go the crowd moving; Ben Miller Band; Larry Keel – which I really enjoyed, including their cover of Ophelia, they were pretty groovy!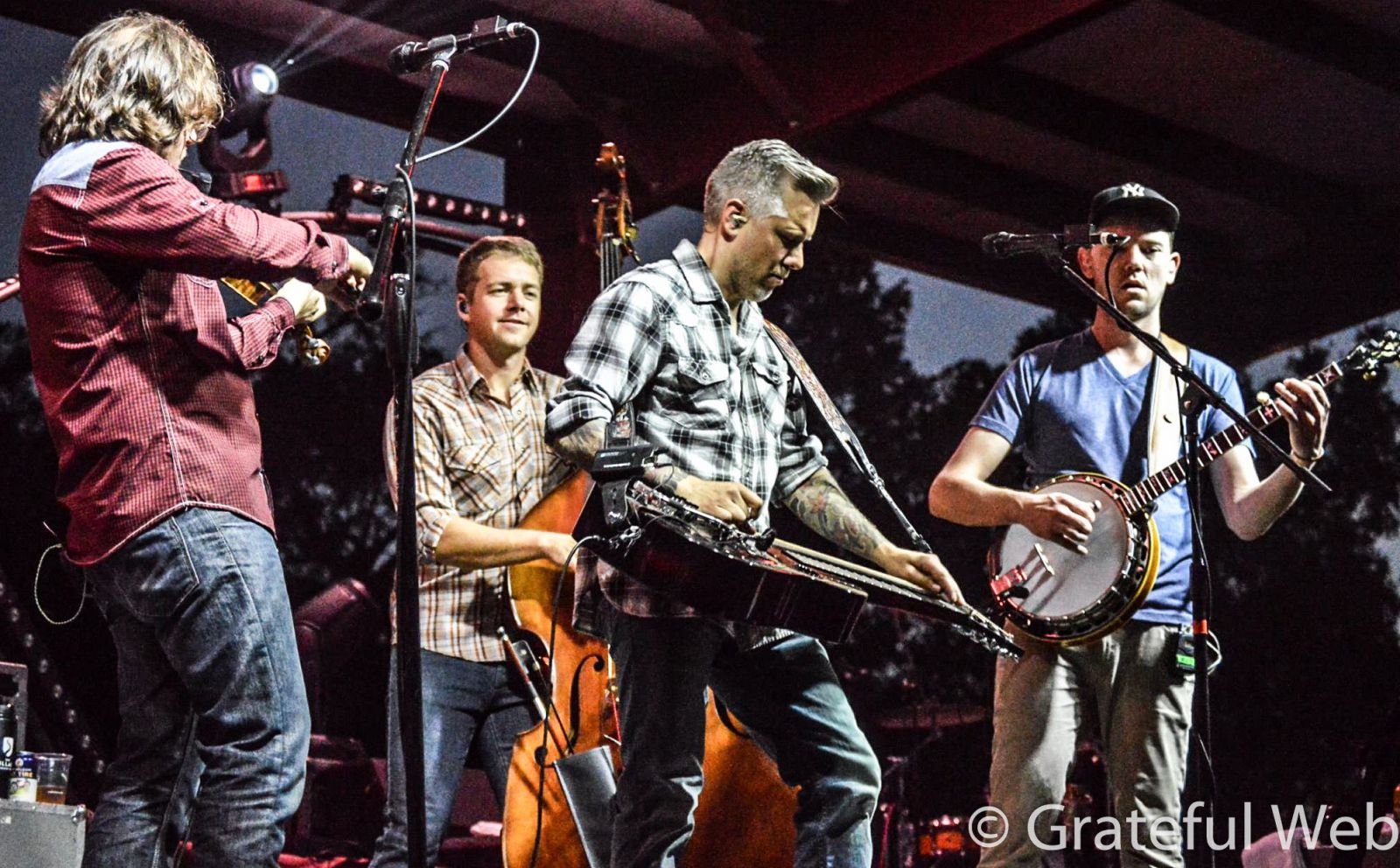 One of my favorite shows of the weekend was the Infamous Stringdusters' performance! As usual, they moved about the stage, playing off each others' moods and styles. I always love seeing this band. Not only are they innovative, but they're fun and technically talented. I remember thinking this weekend that I believe they are some of the best collaborators in bluegrass. The rhythm they find amongst the strings and beats is phenomenal and soothing.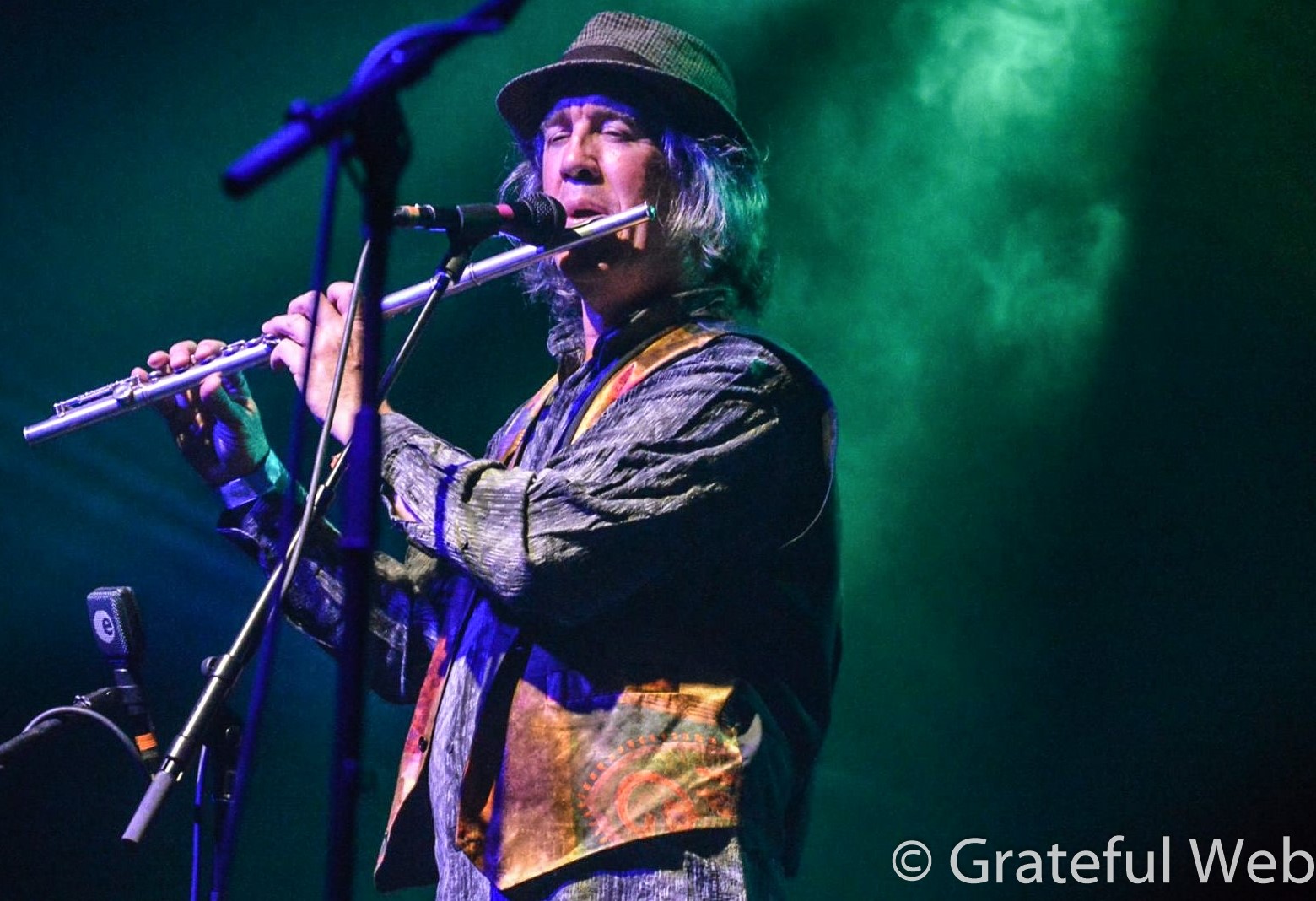 The night also allowed us another three-hour set from Railroad Earth. As it was the final night of the festival, the crowd was really getting down. The audience was attentive – for a festival – and we all were just grateful for another great weekend. The band pulled all the organizers onstage to thank them for their efforts, and they were met with loud applause and cheers.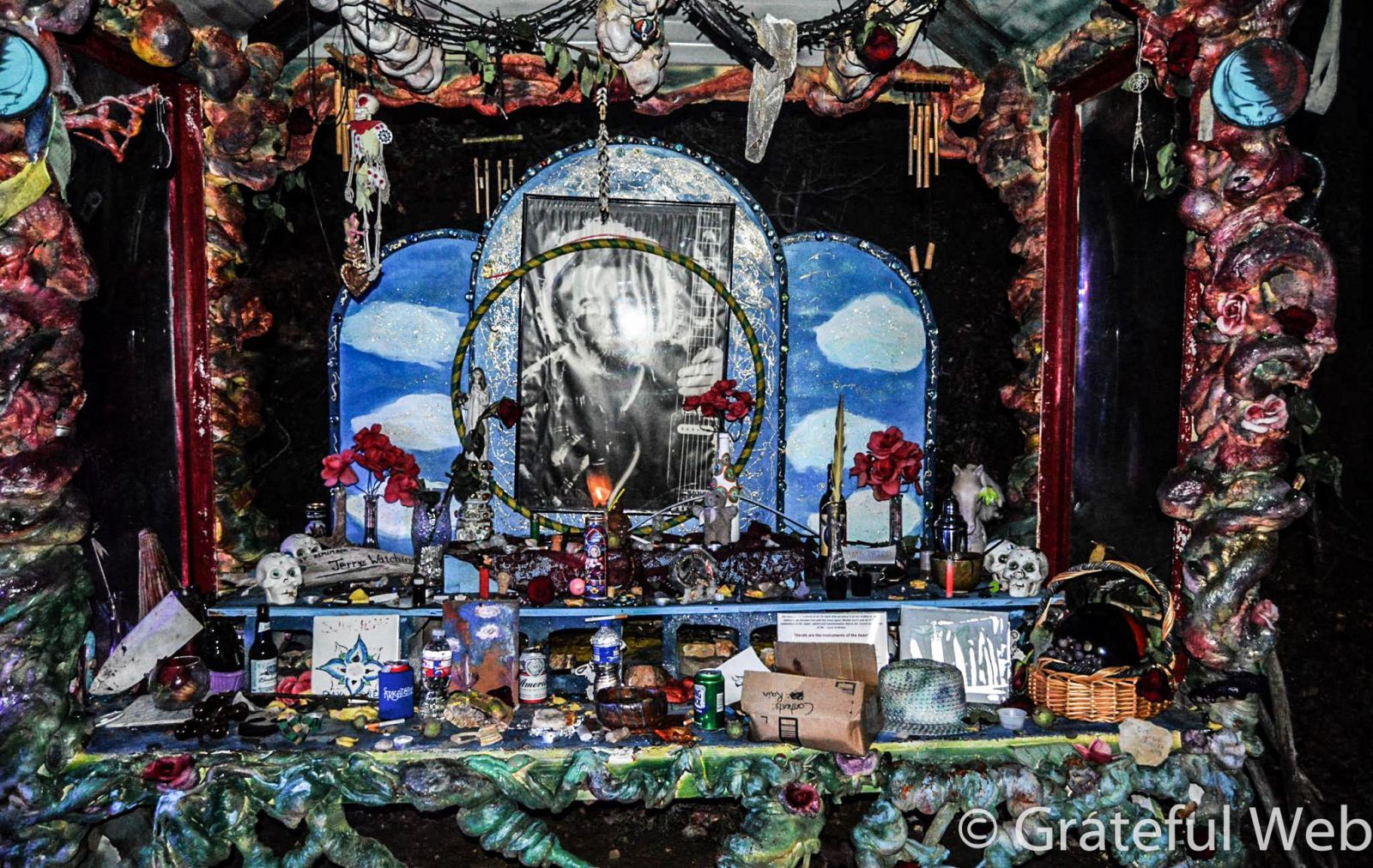 Closing out the night was a campfire set at the Jerry Shrine from Sad Daddy. The quartet stroked and strummed their strings with true bluegrass passion. From songs about weed to groovy get-down music, I found myself really enjoying their set despite my tiredness. As they ended there was a small lull in the air – the feeling that comes with knowing something great is about to end, and we'll only be left with the memories and dreams of next time.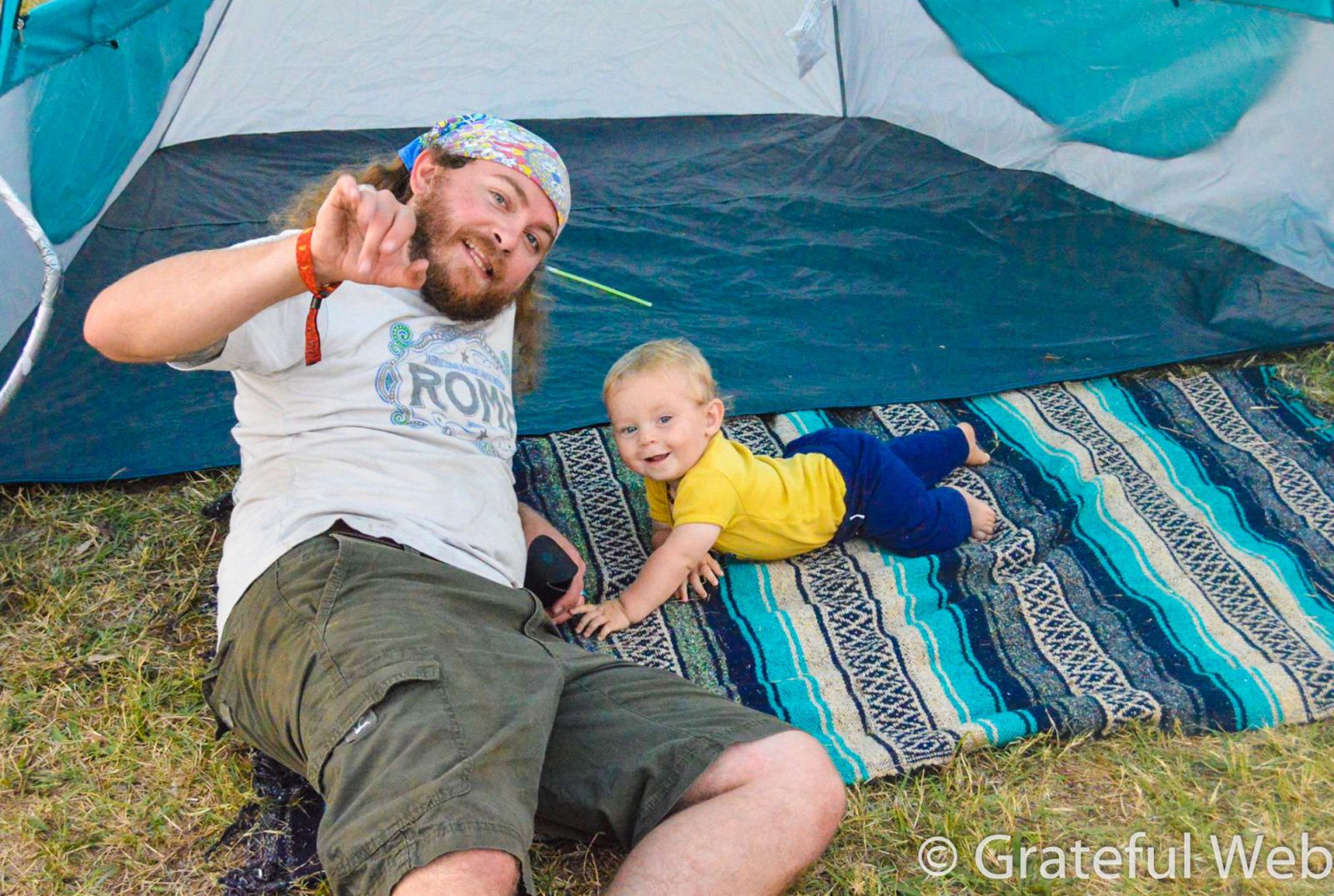 As the music drifted over the hills and tents and treetops throughout the weekend, we all welcomed the sunshine and cool breeze of the October Ozarks. Our days consisted of inventive bands, countless bubbles, puppy pets and endless laughter. There's really nothing like it, and it can be tough to step back into the real world. But there's always next time, and the time after that, and the times after that.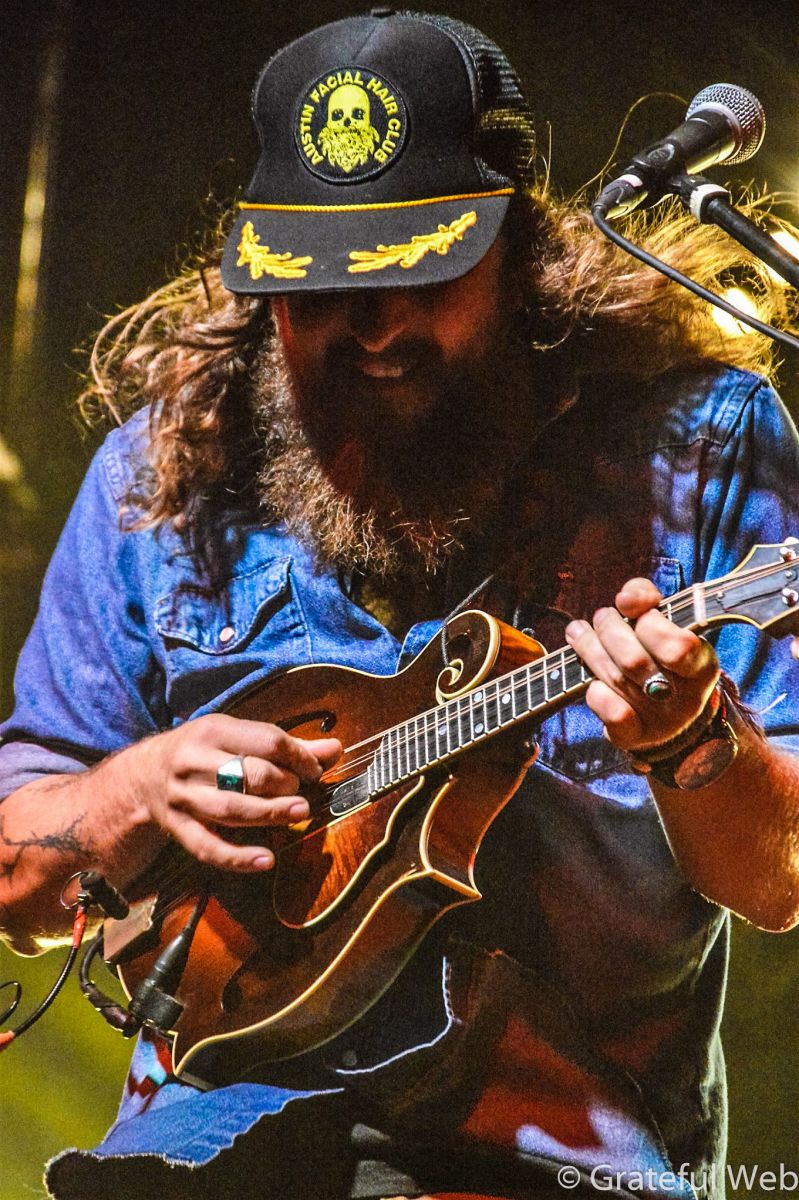 Check out more photos from the Hillberry Music Festival.