Hot Tuna at the Capitol Theatre, December 4th, 2021, this is the second rescheduled date for a performance that was originally set to be played in July 2020. Now it's a year and a half later and that's a lot of time for anticipation. Almost like my first concert, I still get the pre-show jitters. We've seen this band dozens of times, add in the fifty plus free Quarantine Concerts live from the Fur Peace Ranch and there has been a lot of great music to enjoy.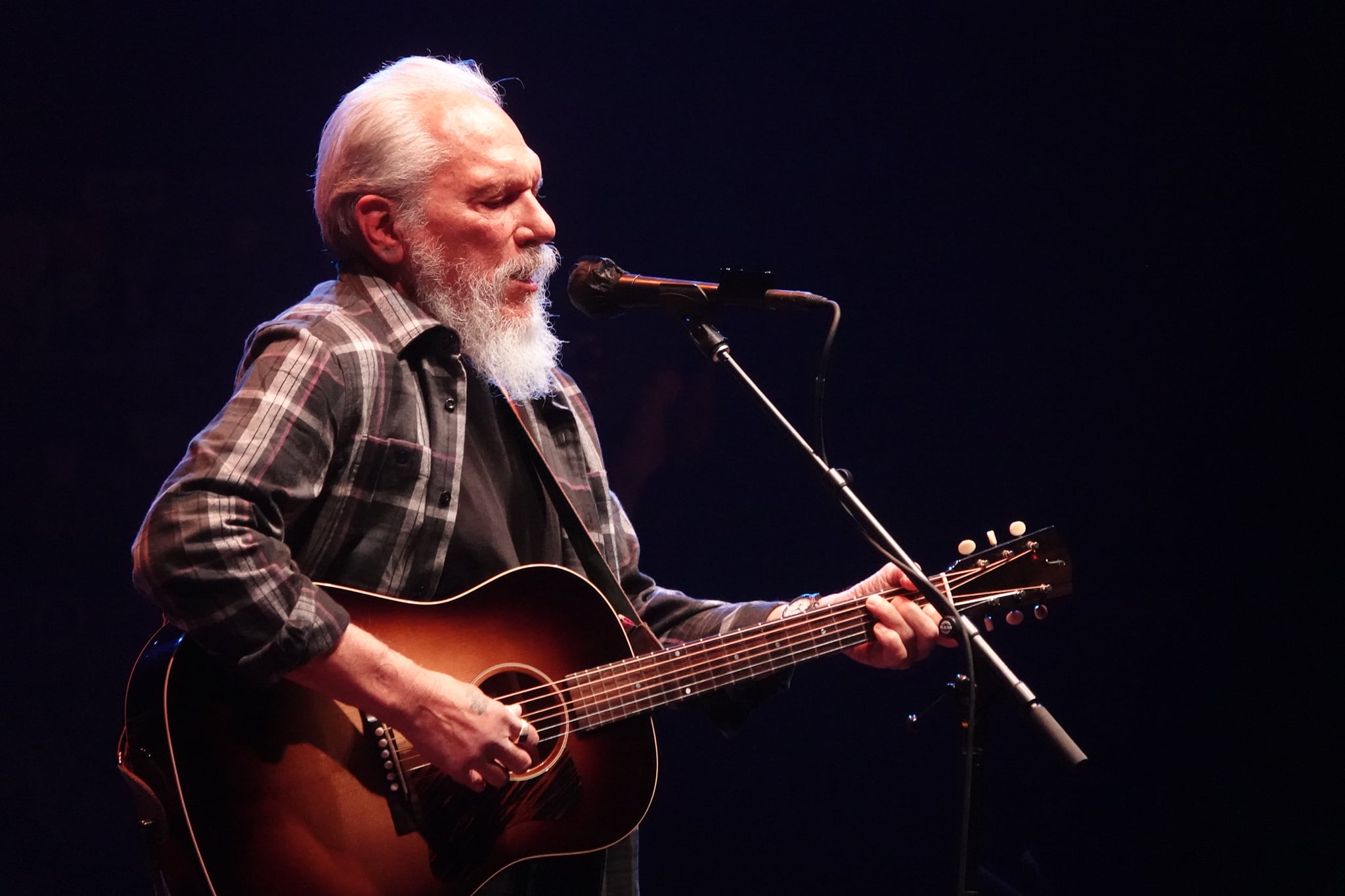 The original billing for this show was Hot Tuna and the David Grisman Trio. DGT has dropped off the tour and this one show on the north east tour was billed as two full sets of  Hot Tuna. My best guess was we would see a first set of acoustic music and then a second full set of electric. Looking at the pre-show stage set-up, seeing both electric & acoustic guitars and Justin Guip's drum kit, I sensed this show was going to be different. Jorma, Jack and Justin come-out all together for the first set. This is not going to be the acoustic duo sitting down for an opening set. After a few songs, it is right into the electric part of the show. The second set, same format, a few acoustic songs and then straight into another rocker. For 52 years Jorma and Jack have been playing together as Hot Tuna. Their musical dialogue is rich in experience. Add in versatile drummer Justin Guip, who easily switches the tempo from soft brushes to perfectly timed fills and a time driving back beat, you get a band that easily goes from the melodic songs to blues and then into a hard rocker.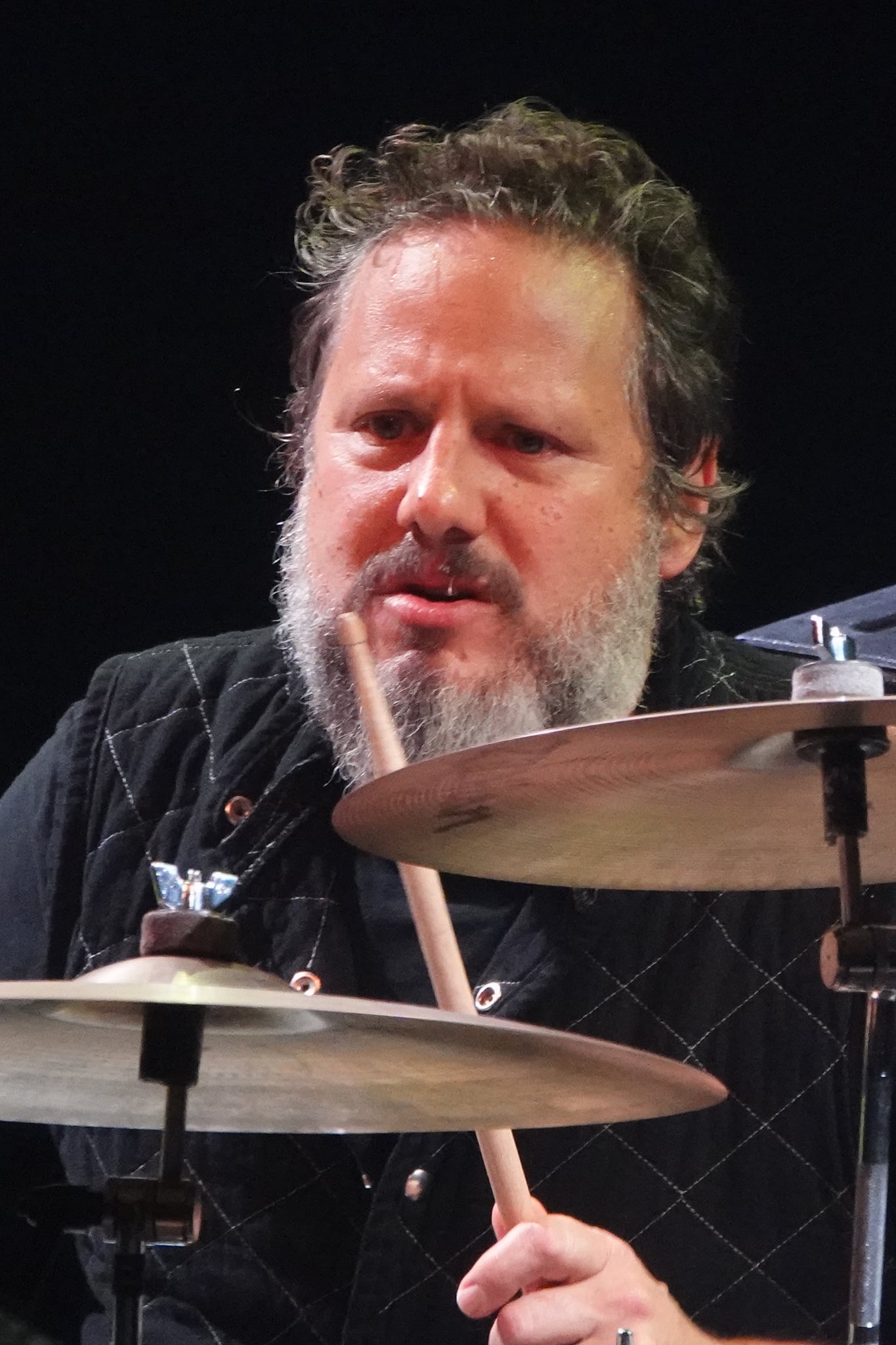 The highlights for me, too many to count, I thoroughly enjoyed: Bowlegged Woman-Knock Kneed Man, Rock Me Baby and Good Shepherd.
First Set:
    How Long Blues
    San Francisco Bay Blues
    Uncle Sam Blues
    Been So Long                    
    Candy Man                        
    Can't Get Satisfied            
    Ode To Billy Dean            
    Sleep Song       
    Trial By Fire    
    Bowlegged Woman         
Second Set:
    Trouble In Mind
    Keep On Truckin' Mama
    Death Don't Have No Mercy
    I See The Light
    Rock Me Baby          
    Song For The Stainless Cymbal
    Sea Child
    Watch The North Wind Rise
    Good Shepherd                 
    Funky # 7
    Encore: Bar Room Crystal Ball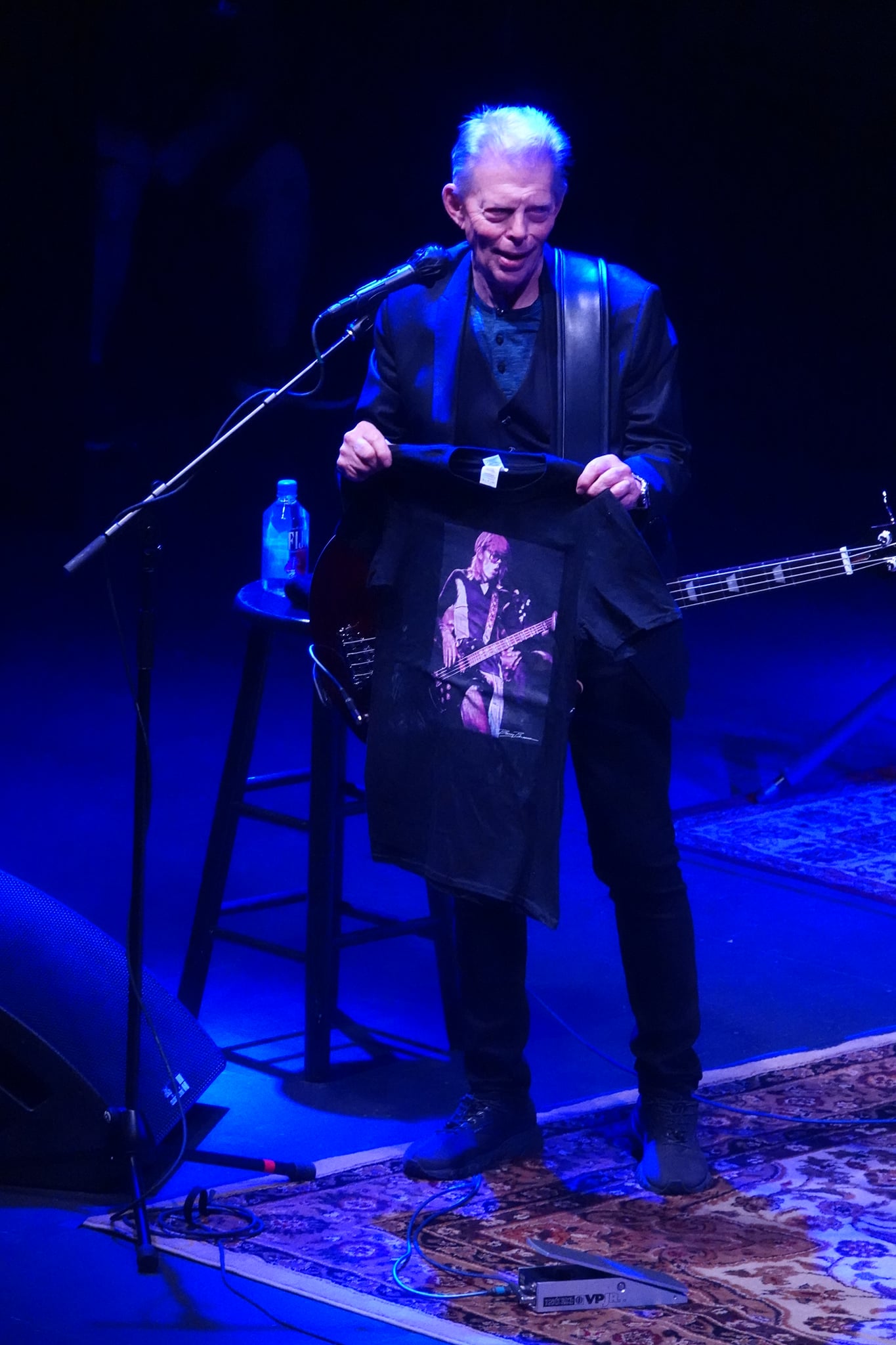 The one non-musical diversion is when Jorma and Jack trade off their T-Shirt marketing sales pitch. Jack's pitch was totally ad-libbed and hilarious. He held up the t-shirt for the audience to see an image of him wearing big oversized glasses and telling everyone, big glasses were a thing in the 70s. He then read from the back of the t-shirt, the image was from the Palladium, November 26, 1976. He asked the "audience who was there that night?". A lot of hands went up, that happened to be my first Hot Tuna show. Saturday at the Capitol Theatre was an excellent night to be out and see live music again.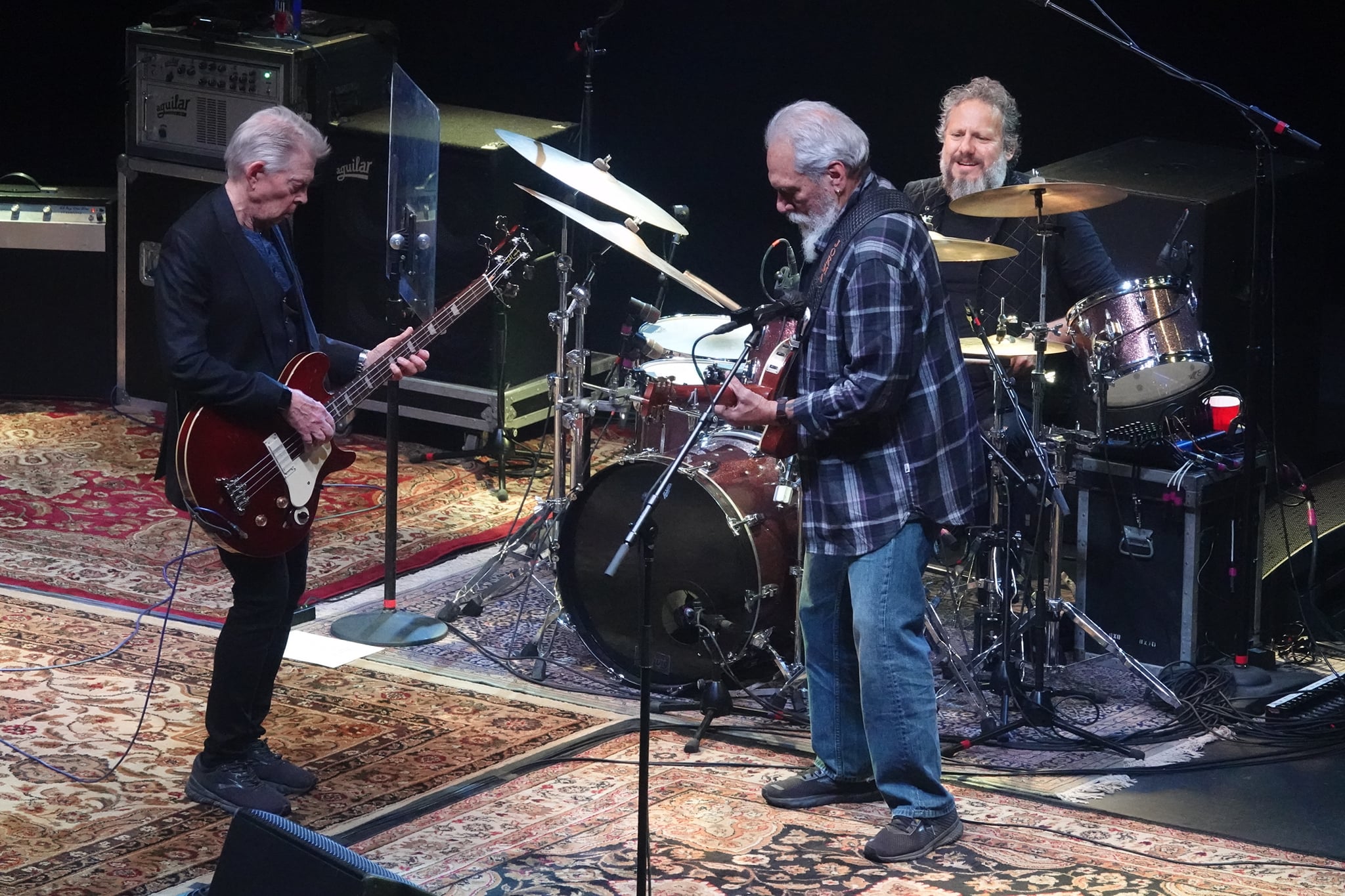 A huge thank you to Jorma and Vanessa Kaukonen and Jack Casady (and Chester), John, Myron, Izze and all the FPR staff. The Quarantine concerts were a gift. You kept us all sane during that first year of the pandemic.