On Valentine's Eve, J2G Live strikes back with another installment of the Love Shack. This annual all-star jam is a concert that several people in the Denver area look forward to all year long. With so much music in town, it still sold out Cervantes Masterpiece Ballroom due to its perfect planning, set list, and all-star cast of musicians. Super jams are always so much fun for the musicians involved, therefore, it is a blast for the audience as well. These guys love playing with one another. This show featured: Aron Magner and Allen Aucoin from the Disco Biscuits, Dominic Lalli and Jeremy Salken, who make up Big Gigantic, Bridget Law of Elephant Revival, whose birthday it was, David Murphy, Dave Watts, Ryan Jalbert, and Gabe Mervine of the Motet, Tiger Party, Eufoquestra, Yamn, Foxt Street, The Congress, Analog Sun, Filthy Children, Ableminds, the Bill McKay Band, Jalbatross, Rally Round the Family, Motive, SuCh, DJ Russo and more. With a lineup like this, we expected an epic musical evening of love and jamming, and that is exactly what we got.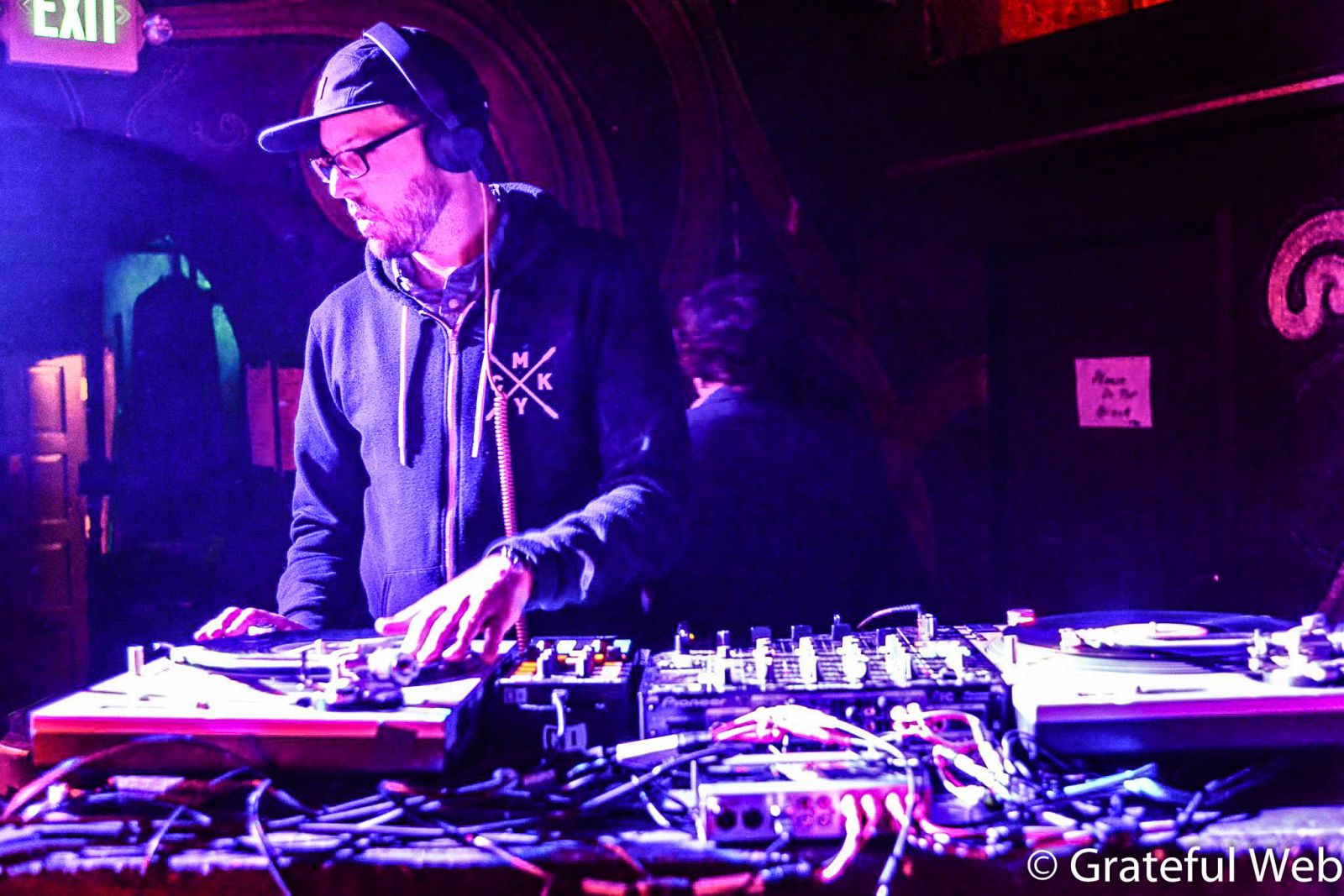 DJ Russo started the night off as usual with his funky love filled set. He has made the last several shows that I have seen at Cervantes Masterpiece Ballroom so much better. He gets the party started and then keeps people dancing between sets and set changes. He spins in an old school manner that many DJs have skirted away from for some ridiculous reason. He is the kind of DJ that one looks forward to seeing because of his pure mixing and scratching style. Coincidentally, I booked him a DJ gig before this show at a high school dance, so he surely showed how he can please any kind of crowd. He lights it up everywhere he goes, and people forget where they are and dance without inhibition when he spins.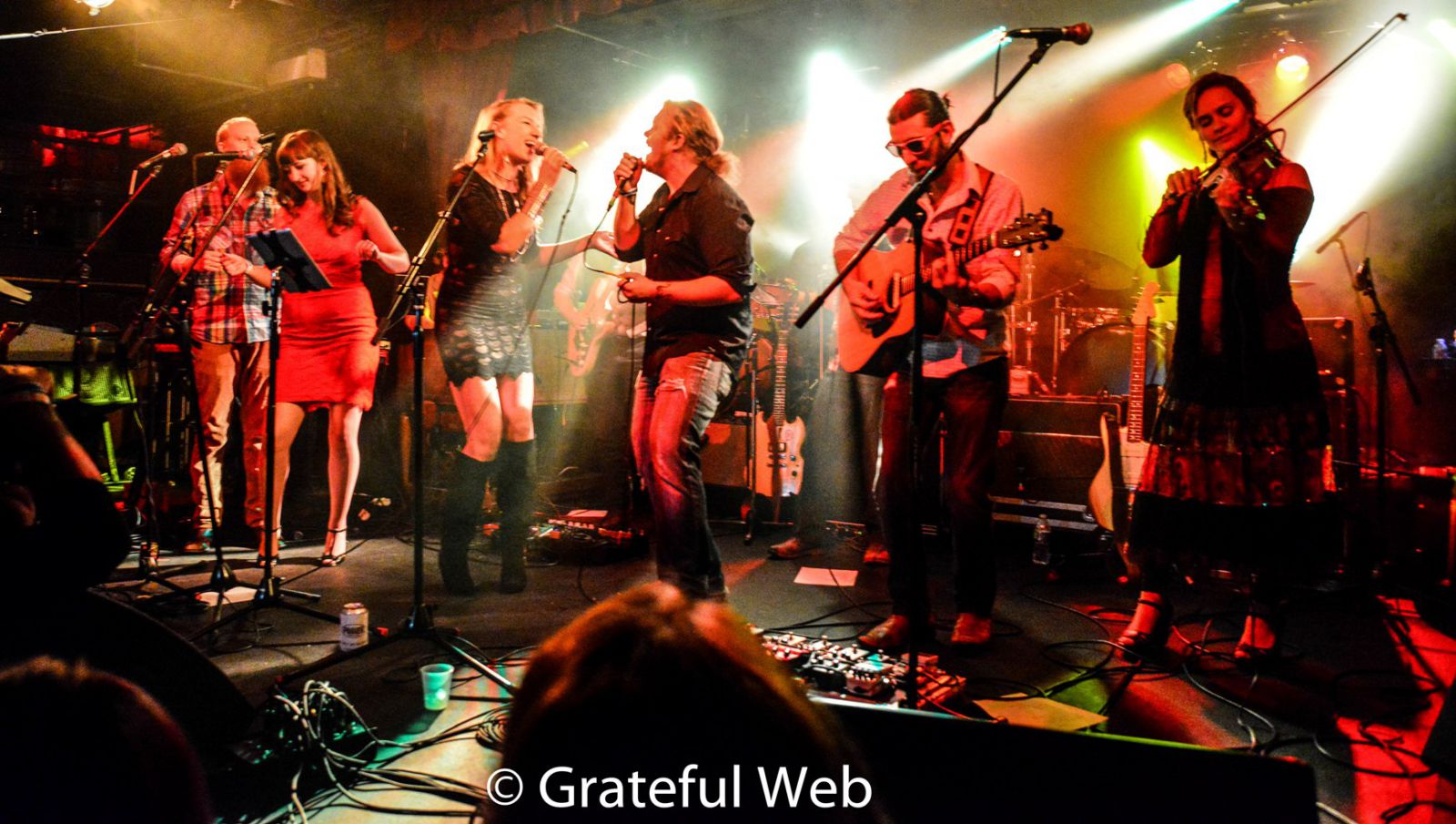 The Love Shack got kick started explosively as usual with Van Halen's "You Really Got Me" and the Temptations "Ain't Too Proud to Beg" with Jonah Wisneski and James Dumm on guitars and Adam Lufkin and Jonathon Huvard throwing down the vocals. After that it was time for the sultry ladies to help us fall in love. Aubrie Hamrick and SuCh came out looking stunning as usual, and they sang the Supremes' "You Keep Me Hanging On."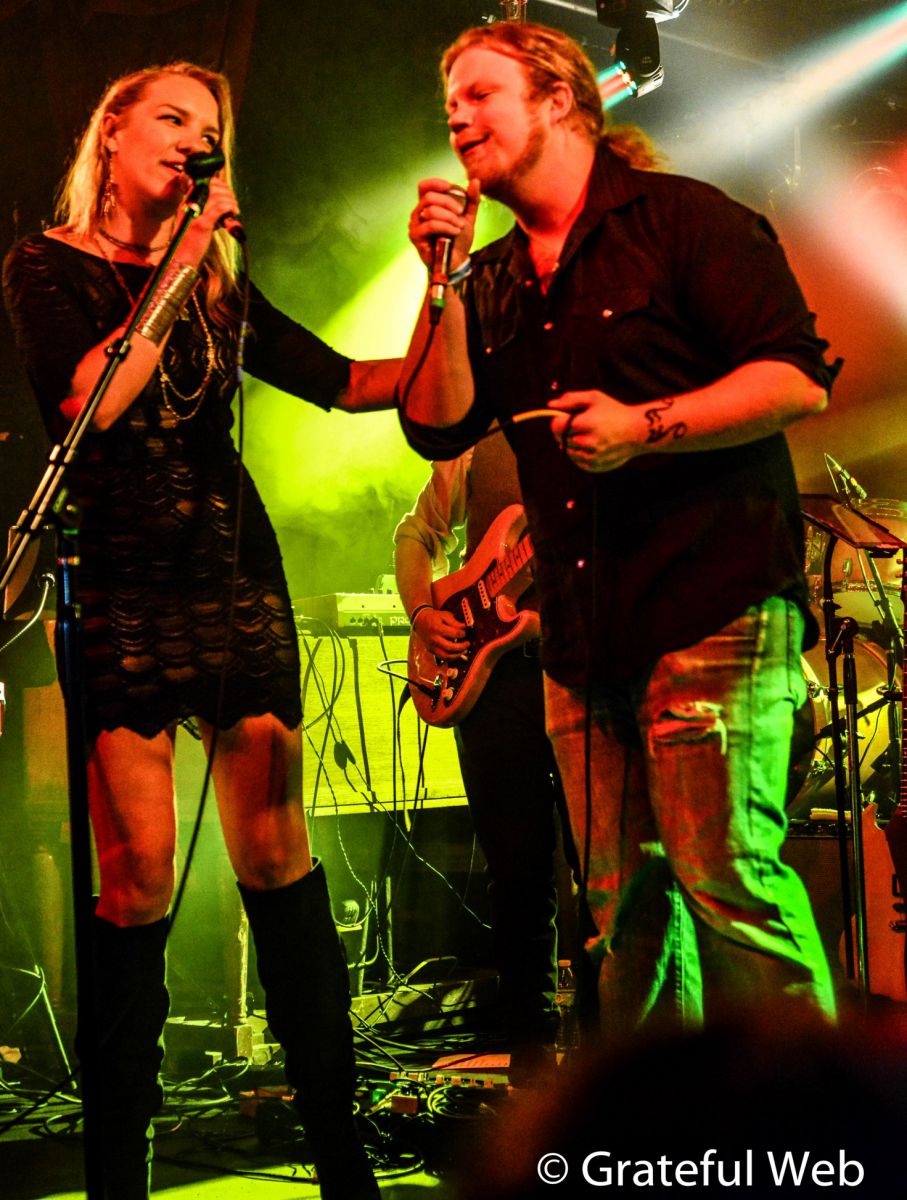 Then came the Love Shack debut of my good friend Chelsea Hoffert. She looked beautiful and sang a duet with guitarist James Dumm on the romantic "Islands in the Stream." The uber talented and gorgeous Bridget Law played fiddle for the next couple of tunes. Drummer George Horn, came on to sub in for the talented and steady drummer at the Shack, Eric Low for "You Can Go Your Own Way" by Fleetwood Mac, who will be here in Denver on April Fool's Day, and the most sensually dressed singer of the night, Jenny Anderson provided the strong vocals. Low went back behind the kit for "Dirty Work," "Jackson," "Thank You," and "Maggie May," and Ashley Niven and Jonathon Meadows provided the perfect vocals. Meadows may be my favorite male singer in the game right now. His stage presence and vocal work is unparalleled.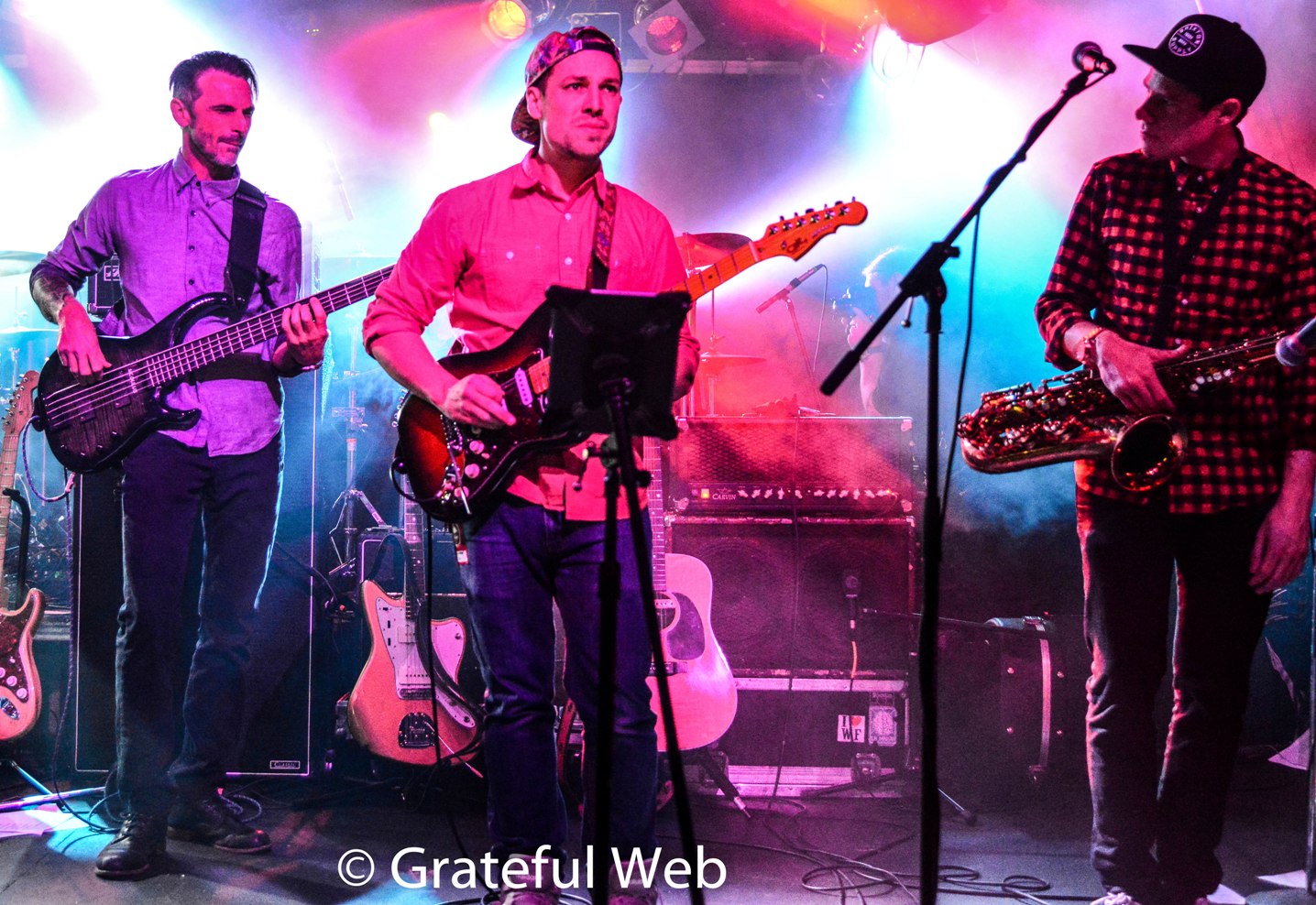 From this point in the show until the end of the first set provided the most highlights of the night. Jordan Linit and Ryan Jalbert love to be on stage together, which makes the audience love their energy as well. They crushed mind bending solos during Bob Marley's "Could You Be Loved" and Morris Day and the Time's "Jungle Love." All the while, one of my favorite drummers of all time, the Disco Biscuit's Allen Aucoin made every song better and easier to dance to through the end of the set. Watching the crowd dance to "I Touch Myself" was another one of my favorite parts of the night. On the last song, "The Bad Touch" by Bloodhound Gang, Jeremy Salken and David Murphy came on to a loud applause, and Aron Magner and Blake Mobley funked up the keys. This set had so much power and energy. The musician's energy backstage was infectious, and so much fun was had by everyone on and off stage.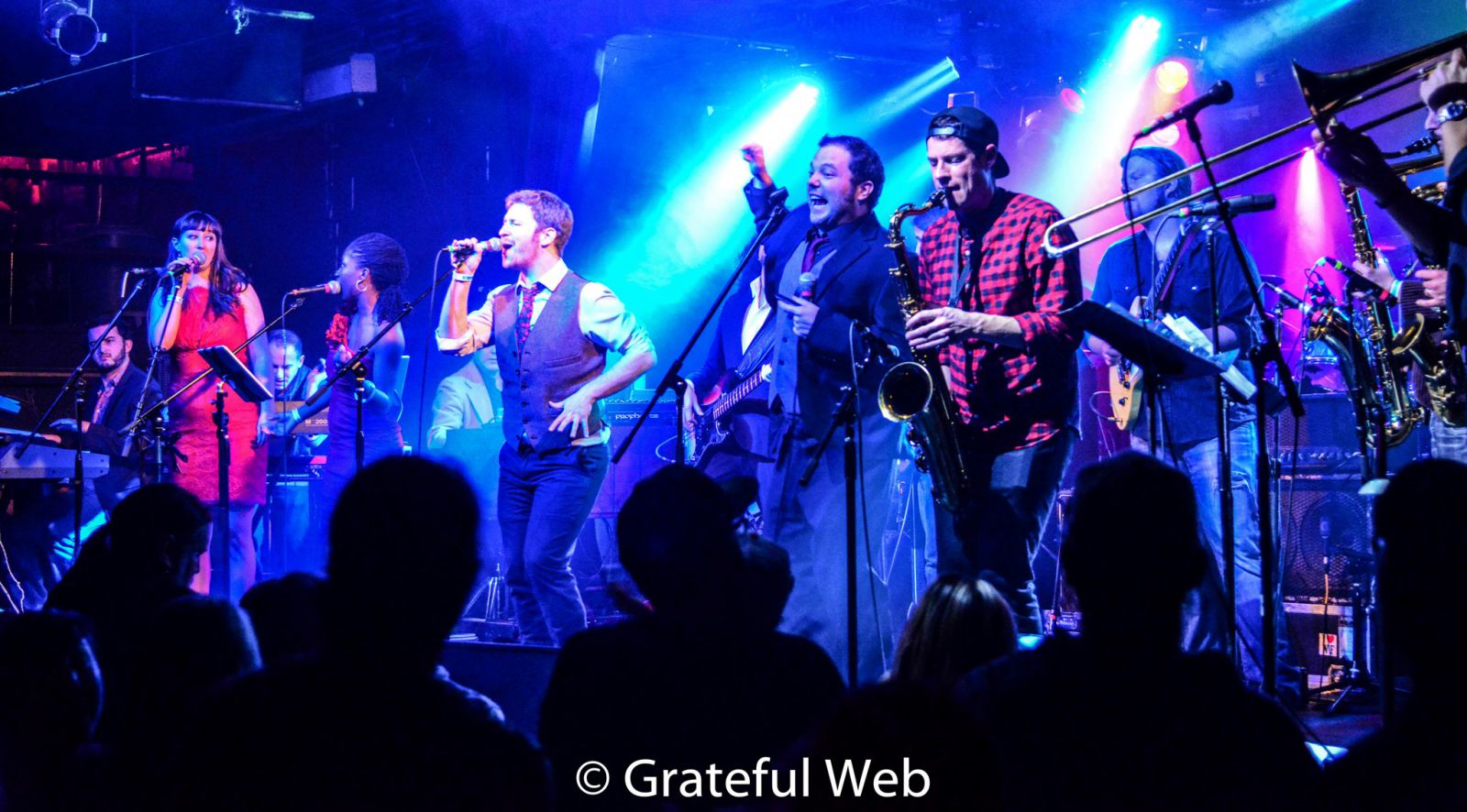 The horn section was loud and proud as well, and during the set break, saxophone player Mirco Altenbach came out disguised in a green man outfit and played a quick "Careless Whisper" while a female singer in the same disguise entertained the crowd while DJ Russo kept the party going on the break.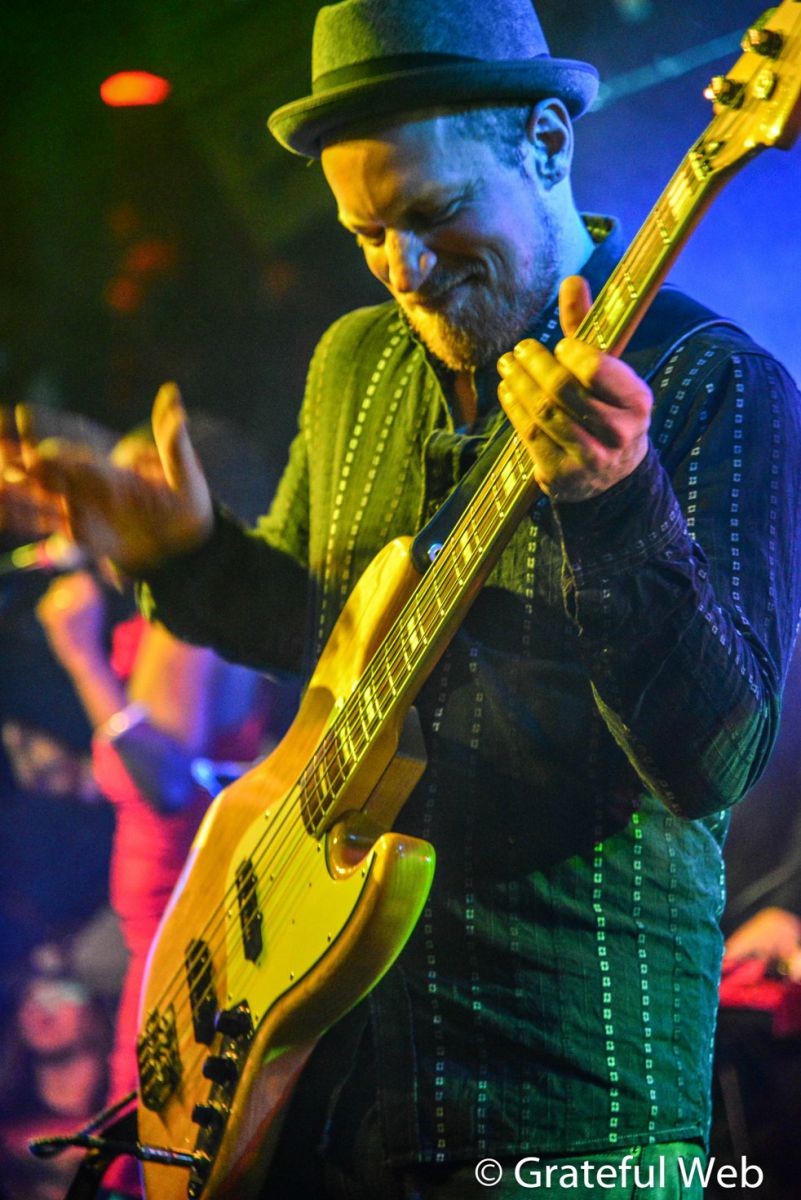 The Motet's Dave Watts joined the percussion section in the second set, which was a busy day for those Motet players who drove from the mountains earlier that night after being on stage with Matisyahu a few hours before the Love Shack. Nonetheless, Jalbert, Watts, and Mervine were poised and laying it all out there in the second set. The Rolling Stones' "Happy," Paul Simon's "50 Ways to Leave Your Lover," and Fine Young Cannibals'' "She Drives Me Crazy" started the second set, and then Blake Mobley and Jonathon Meadows came out in their sailor hats to sing us "Brandy" by Looking Glass. It was the funniest moment of the night and the most lounge. Mobley stayed on keys for most of the rest of the night. Murph played on Madonna's "Express Yourself," INXS's "Need You Tonight," and Talking Heads' "Girlfriend is Better," which were three major highlights of the second set. Everyone's favorite team player, Dominic Lalli played sax for Marvin Gaye's "Sexual Healing" and Hall and Oates' "I Can't Go For That." The encore was the sweet and famous "My Girl" with most of the night's players on stage.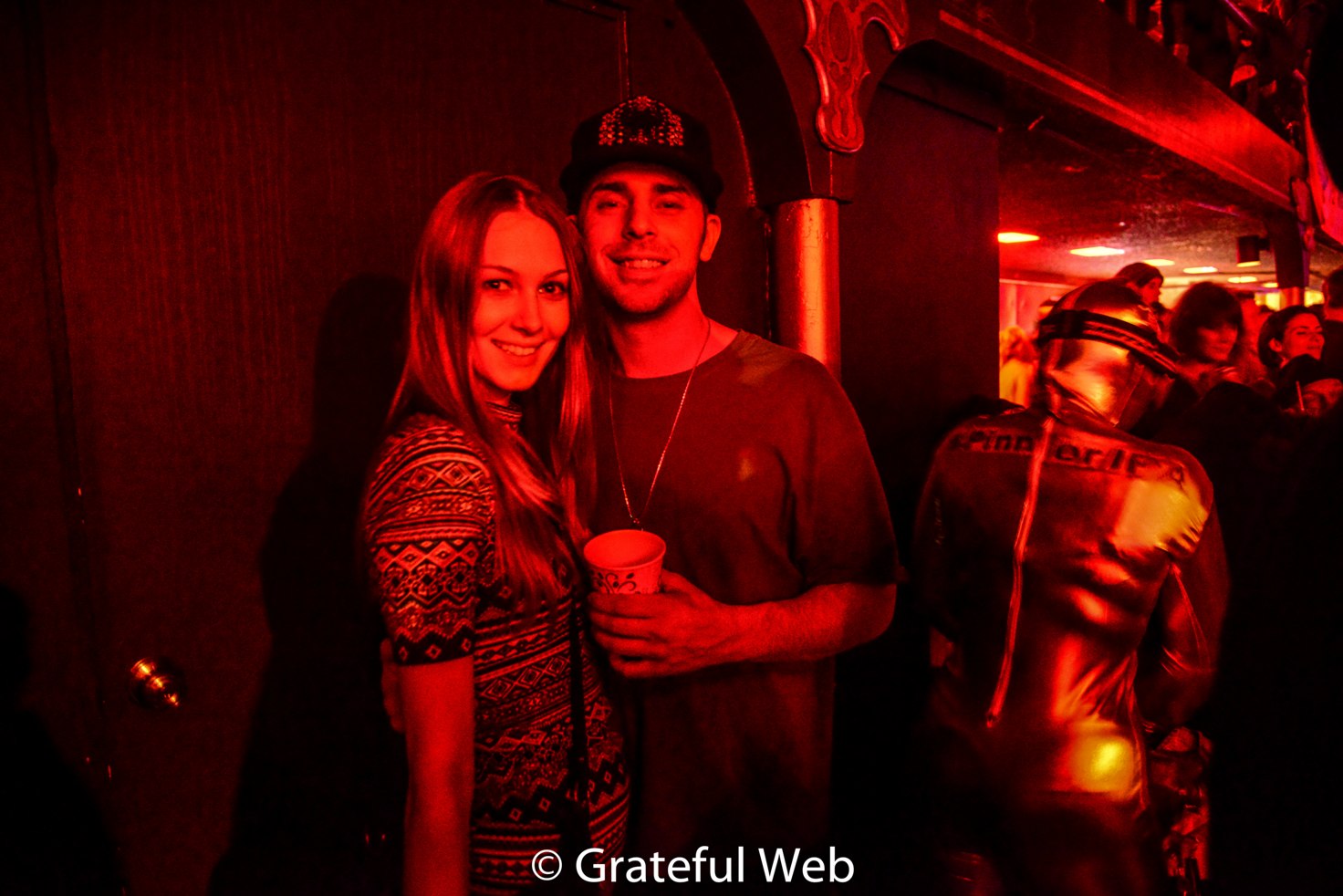 Gary Melini and the crew at J2G Productions has succeeded in creating my new favorite Valentine's Day tradition, and I suspect that many others would agree. These super jams just keep getting better and better with each installment as the lineup and reputation builds steam and grow. Make sure to take J2G's summer bus to show trips or attend any of their future functions. Everything they do is a party!