Joe Russo's Almost Dead isn't much of a secret at this point; over the course of the last couple years they have confidently taken the throne as the pre-eminent Dead cover outfit, an ascension that seemed to culminate with their headlining Red Rocks show this past August. Still, it bears repeating just how exceptional this group, and what they accomplish on stage, really is, and making their way back home once more to Brooklyn Bowl for their third annual Fall Ball – their second 6-night, 2-weekend residency of the year – they were firing on all cylinders. We made it out to night two and were treated to three hours of music equal parts explosive and exploratory, propelled perpetually forward by whatever cosmic energy it is that they've managed to tap into.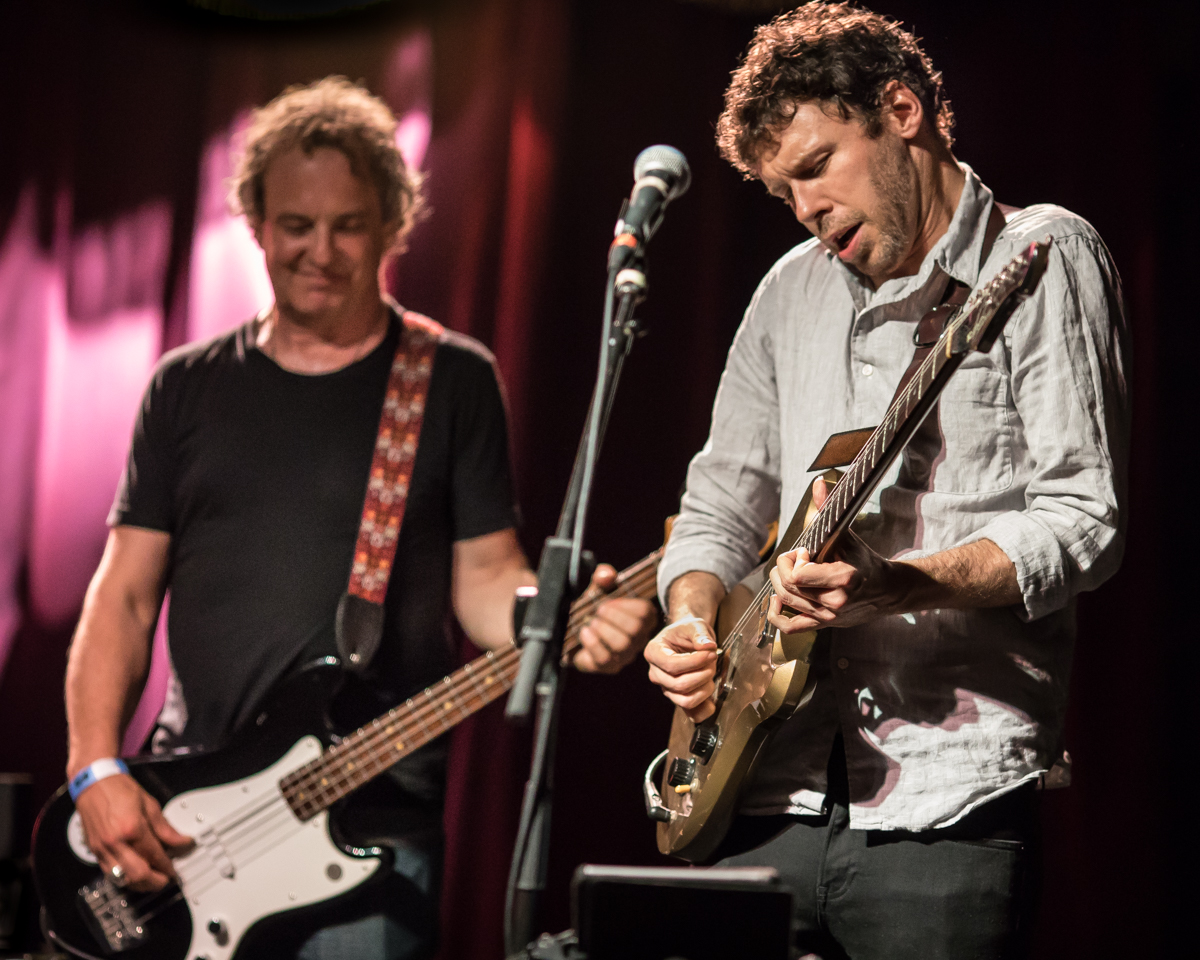 The chemistry between the five players on that stage was apparent from the moment they walked on and launched right into Bob Dylan's "Shelter From the Storm," a fitting choice given that 30 years ago Dylan had played the song with not just the Dead but also Tom Petty, who's passing was likely on the mind of many in the crowd. Standing up close to the stage, you watch the musical conversation unfold in the faces of each member, with the dynamic between Russo and Scott Metzger appearing to be a guiding force in many of the fiercest jams of the night.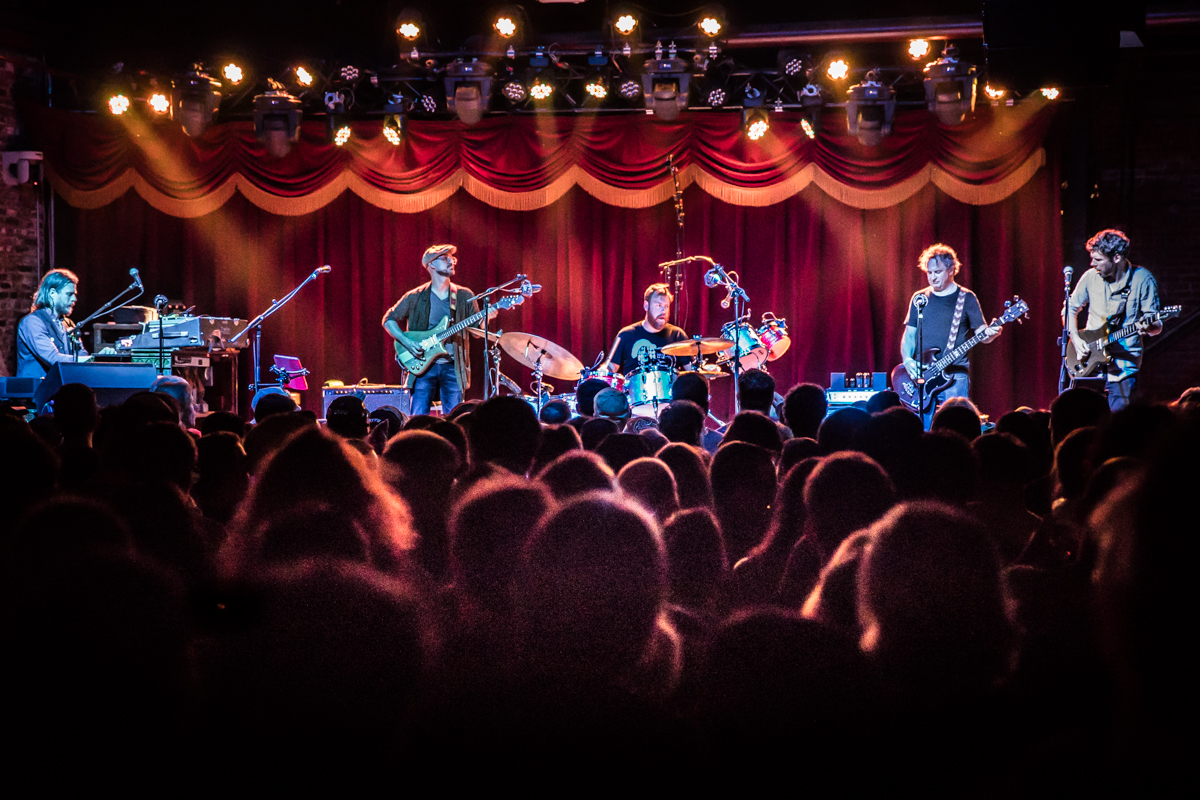 After "Shelter" the group stormed through the rest of the first set without a break, knocking out crowd-pleaser after crowd-pleaser with "Good Lovin'," "Touch of Grey," and "Fire on the Mountain," back to back. I'll come clean, the latter two rank as some of my least favorite Dead staples, but in JRAD's hands, they were delivered with a rawness and fearless intensity of the sort the Grateful Dead had abandoned by the time those tunes entered the rotation. In fact, it was during "Fire" that the room seemed to burst fully to life with a winding and slow-building guitar solo from Metzger gradually working the crowd into a frenzy that carried through into an absolutely killer "Cassidy." After a jam that disappointingly provided only teases of "St. Stephen" and "China Cat," the group rounded out the set with a full-throttle "Cumberland Blues" and a beautiful "He's Gone" that had the whole room singing along.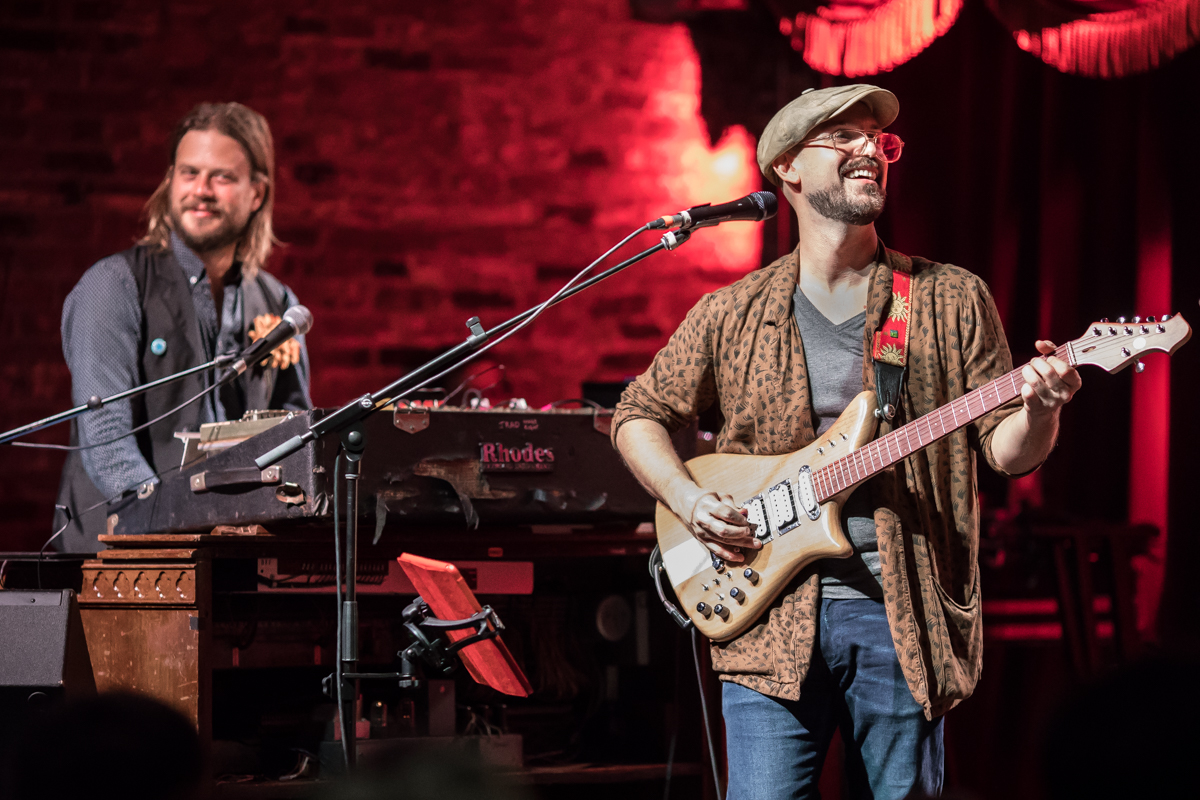 Returning for round two, the band was sufficiently loosened up and, after reprising "Cumberland," embarked on a spacey, jammy journey that seemed to move through songs rather than inhabit them. One minute they'd be chugging away on "Alligator" and the next they'd be latching onto one new groove after another until each piece fell into place and the next song began to reveal itself, in this case, the spirited debut of another Dylan cover, "Just Like Tom Thumb's Blues," which saw bassist Dave Dreiwitz step up to the microphone to handle vocals. From there they wove in and out of each song, launching into extraordinary improvisations as soon as things would appear to be settling in.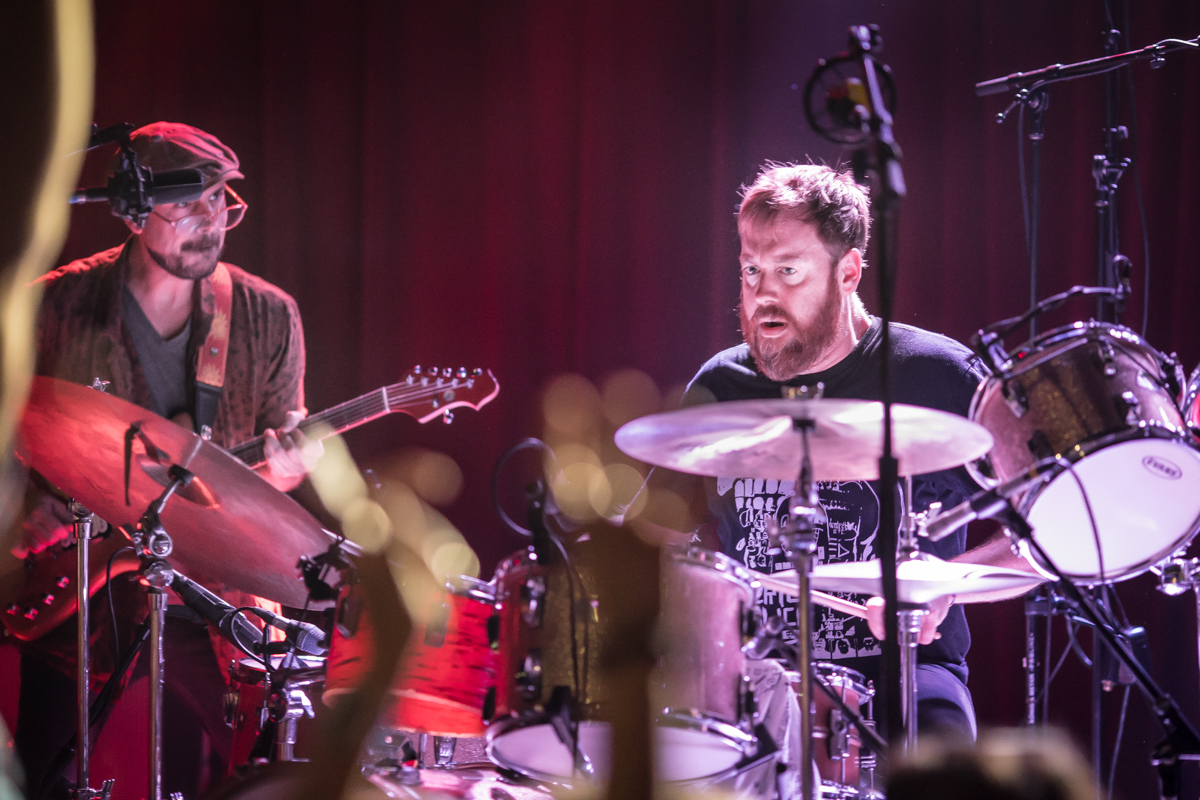 There's only so much you can say about these guys at this point, with their reputation as a live juggernaut beginning to precede them. In just one show they displayed how effectively they've revitalized this music in a way unlike all of the other recent activity in the Dead world. As a band they deliver the kind of kick in the ass these songs call for and as individuals have each brought something all their own to the table. When they work their magic on stage, it's easy to forget that they haven't been playing together their whole lives and that these songs aren't their own. There are few groups of musicians who could pull that off, but JRAD do.