The beach has always defined my summer. Whether as a child anticipating two weeks at the shore for the other 50 weeks each year, as a teen working at a summer camp and spending every daylight at or near the water's edge, or in my twenties when I learned the fun of service industry work and living on my own at the Delaware Beaches; beach and summer have been synonymous. Four decades are staring me in the face and now, after just a few experiences in the past few years, I will add shows at The House of Blues to that list of the signs of summer.
I know, I know; some of you may think that the House of Blues is a bit of a contrived venue. A "just add water" scene. To those people I say let go of your twenty something angst. Squinting angrily at what is conventional is not going to make you a happy person. Marry a girl you love, have a couple of kids and embrace the cheesiness that defines the House of Blues. It worked for Dead fans and helped them to accept Bob Weir. It will help you to smile at what you had, for so long, seen as the opiate of the masses.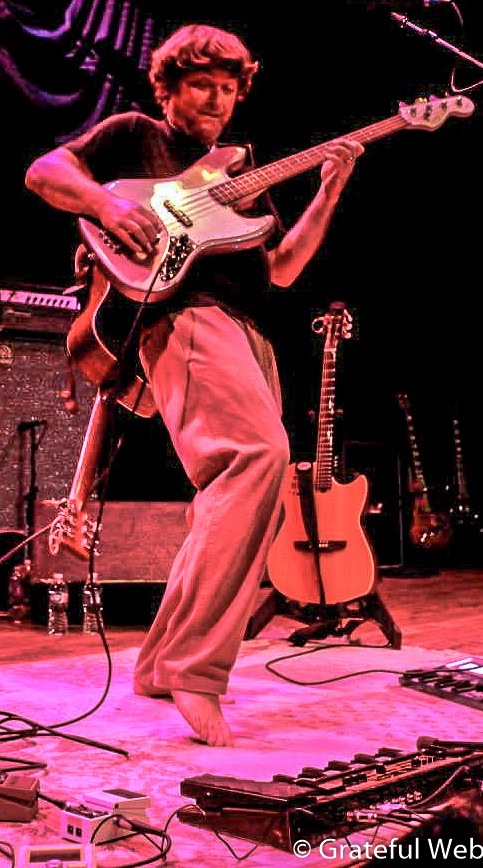 Myrtle Beach is the true home of House of Blues. I am sure that HOB started somewhere purer. Somewhere with people who spend more than a week in town each year. Somewhere with soul that perseveres. But somewhere along the line, just as Myrtle Beach has become plastic and easy to hose off and dinged and sun bleached, 'House of Blues' marketed its soul; soul that comes from its original roots grown in its true hometown so many years ago. It was packaged, franchised and taken on the road, cost to coast for your listening pleasure. So each House of Blues is exactly the same as another and that commitment to one model for success is eerie. Myrtle Beach and House of Blues are linked at the hip, or perhaps at the tip of their fingers with poorly made "Chinese" handcuffs won at the Boardwalk.
The floor was half full when Keller Williams unassumingly walked on stage. The space on the dance floor and the space on the music worked well together as Keller strummed his first notes. Keller felt none of the pressure that comes along with a packed and expectant house. He played around in his characteristic instrumental opening. What was out of character was the comfort he had with his musical trailblazing in the intro. So many times I have seen him start with an instrumental sound check that's led in to his first song, most of the time starting with guitar riffs from off stage. Tonight it seemed that he was just going where the ocean breeze carried him. It was choppy and fun, unrehearsed and free. Eventually, he surfed into an easy-going opening set.
Keller started out waxing prophetic lyrics about perspective and then later in the set, requiring a change of perspective from the audience, and perhaps a change of latitude, during a funky "Floatin' on the Freshies".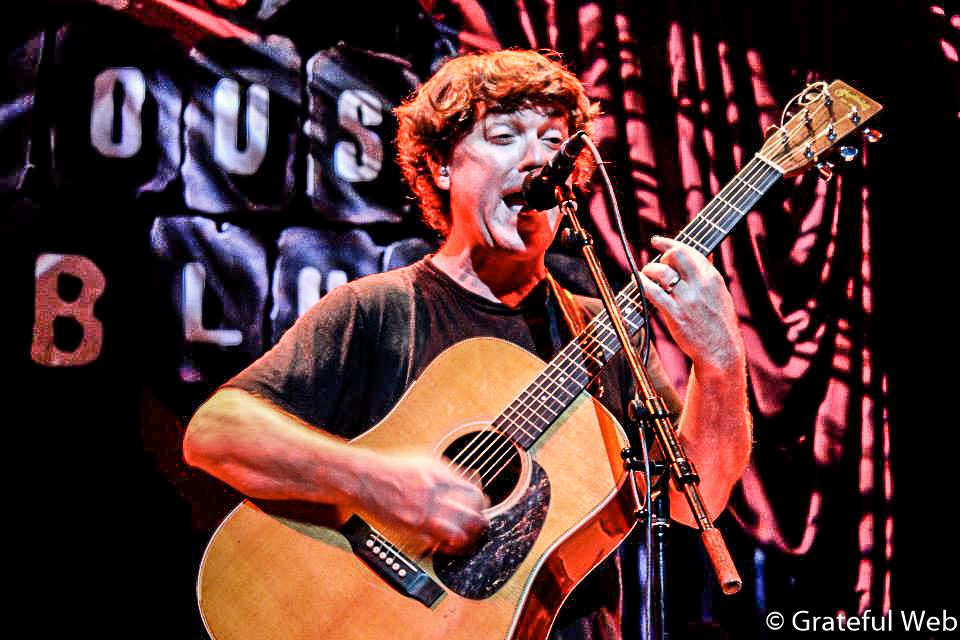 Seeing Keller is like seeing an old friend. He is not my friend, but I laugh and dance with him as if he was. His talent is magnified by how much genuine emotion he shares with the crowd, especially if you can see past his moments of campiness. Keller seems to not just like creating music, he seems to truly appreciate the scene as well, which came shining through when he was joined on stage by guitarist DJ Williams from Karl Denson's Tiny Universe, who immediately shredded with the wa-wa pedal, or in the set closing Naïve Melody when he was joined by both Williams and Karl Denson. Keller wasted no time orchestrating a fantasy for every other fanboy in the crowd, setting the structural bass, drums and rhythm guitar riffs. We all get to live vicariously through Keller.  He shares our love of music. Within Keller's cadence, Karl found a unique reworking of the famous Moog hook from the Talking Heads' standard, 'Naïve Melody'. It gave this heavily covered tune a spacier, dangerous feel that the original chord progression lacks. It never let you settle down into the expected bubbly chords, and Karl loved holding our ears continually captivated by his simple hook. The hug at the end of the set was genuine from both of these capable headliners. But alas, no matter the language on the poster regarding a co-headlining show, the band that play's first is the opener. On this night, a humble Keller accepted this role dutifully.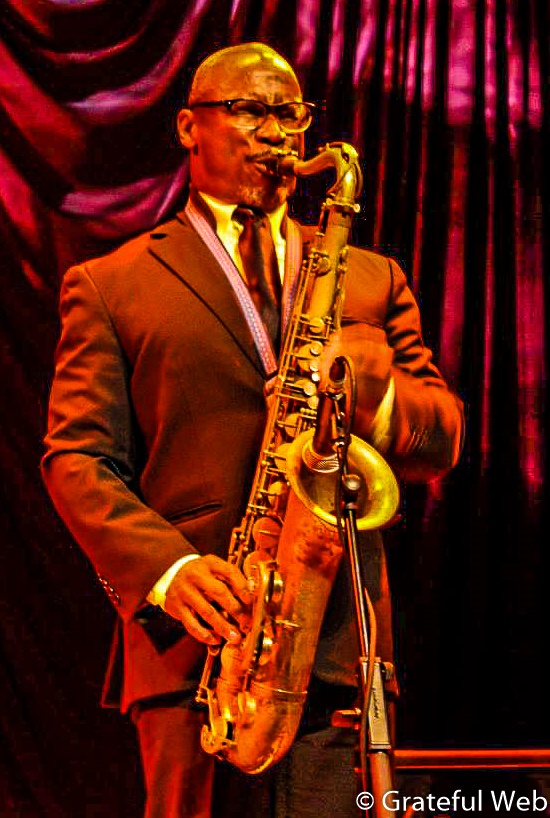 My Karl Denson experiences are spread out over 15 years, but seeing different iterations on Karl Denson's Tiny Universe intertwined with the occasional reunion tour of The Greyboy Allstars, I have seen many sides of the music made by the man. At times in his career he has felt the need to blow the roof off, to show us all that he was the personality of the band. We heard him. At times he has felt the need to pull things along to show that he is the trailblazer of the band. We have followed him. And at times he has embraced the space that his players could provide him. We listened with him. Now, he has found a comfortable place. A place to create grooves. He fills space. He allows space to become cavernous. He yields to his guitarist. He overwhelms his guitarist. He plays so many notes you can't believe that your brain is expected to keep up with him. And then you remember that he is only human too, right? But then, he becomes a musical placeholder for the rest of the band, showing up just enough to keep the groove moving. The current line-up of KDTU mixed with the years that Karl has spent on the road, pushing his way into multiple genres, allowed me to watch a high energy set from the start with a band leader that has never appeared as comfortable as he did this stormy Friday night in South Carolina. Its funny how musicians can feel at home, even if they are far from the house and family they love dearly. If the music is just right, home is on the stage. What do you think it was that has kept Karl Denson grinding for all these years?
Clad in suits and the tight funk that helped me to understand what James Brown brought as a bandleader, KDTU's purpose was known on the first downbeat. Immediately I was introduced to what DJ Williams has done to change KDTU. The last time I saw this band Brian Jordan was the guitarist. He was the root of the band's space funk. But in his absence, an oak of SG strength has taken his place and the strength of these new roots came through in blues-rock funk.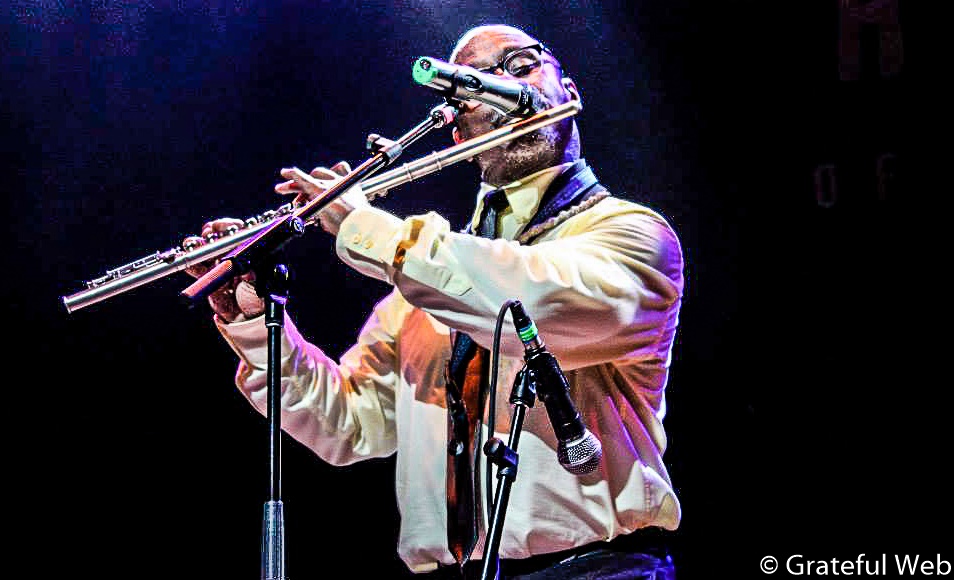 Fast fingers are a requirement for membership in KDTU. GGG is not a pattern familiar to the bassist of this band, much less any of the featured players on the front line, rounded out by a trumpet and piano player. The low end is held down by Chris Stillwell on bass and Max MacVeety on drums, both whom have been with Karl in multiple bands through the years.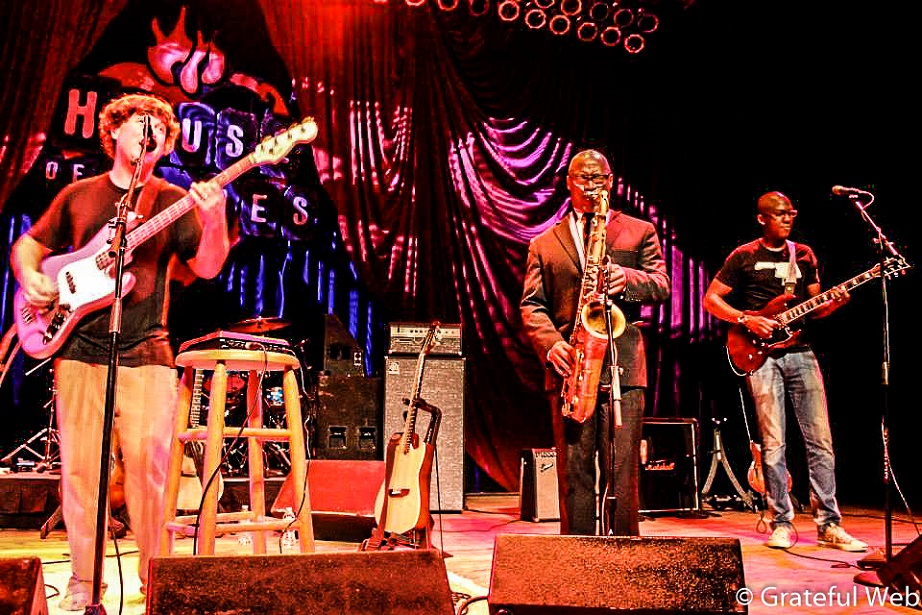 Everything the band did through their set had funk at its heart. We all know that when you add funk to anything it makes it, well, funkier. Take surf rock. Tonight it was funky surf rock. Take the Brady Bunch Theme and add funk? It may have been a bit ironic this night in the south, but it was funky irony. Even when you take the R&B standards penned by Karl earlier in his career and run them through this funk machine, a new funky chart comes out the other side.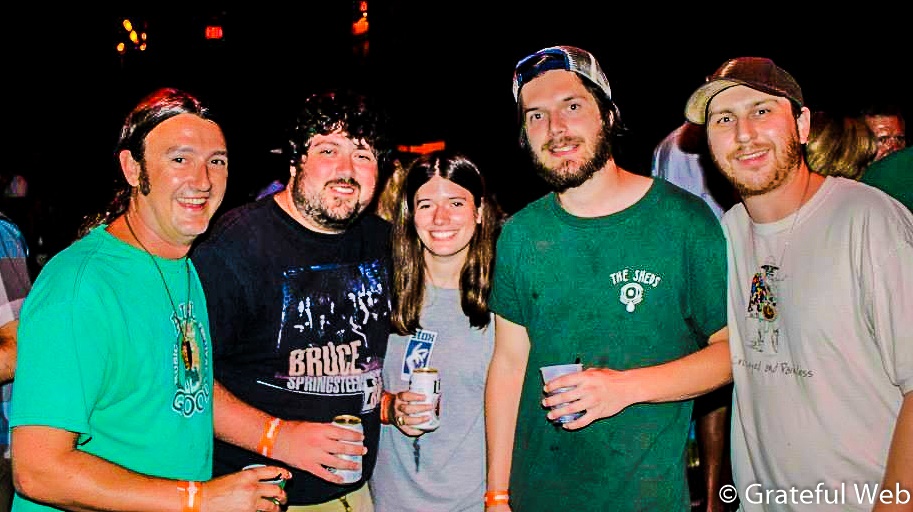 The energy built and built. The band was clearly having fun as Karl mixed different licks, from both him and Chris Littlefield on trumpet, throughout the pre-planned set. A jam on the hook from Pharrell's Happy and another on the riff from The Whites Stripes' Seven Army Nation whipped the chaos into a controlled eruption from this appreciative crowd. This was an energy that was entirely rooted in the intertwined mastery of this sextet.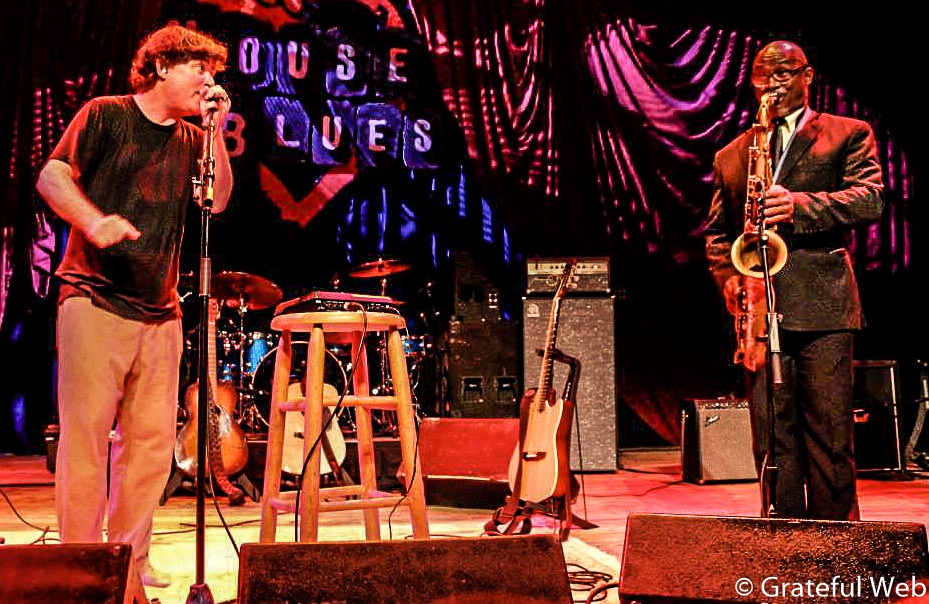 I have left the south and sit closer to my northern mountain home as I think back on this night. I think about the perspective that Keller encouraged me to meditate on during his set. How does your location define your musical experience? How does it define the experience that the musician is creating? Music can become emblematic for a location, or a state of mind. Music can be alike and different at the same time, and this couldn't be clearer then when you mix two immense talents like Keller Williams and Karl Denson's Tiny Universe. I got a summer experience that is pure in its impurity. The south, summer and House of Blues all share fame for decadence and the music lived up to this formula. Surf's up.