All the headliners delivered multiple performances that displayed why they were the headliners at Lockn' Festival and all the up and comers gave performances that ensure that the state of the Jamband genre is in a very good place.  Much of the credit for the scene remaining so strong is due Phil Lesh. Phil Lesh helped bring Trey Anastasio, Warren Haynes, Jimmy Herring and Jackie Greene to the forefront with his post-Jerry bands Phil and Phriends and the Phil Lesh Quintet.  Phil's career can be summed up much in his quote on Dark Star.  To paraphrase, "Dark Star is always playing somewhere.  You just have to plug listen."  Phil Lesh gets the MVP for Lockn' Festival.  Most Valuable 'Performer'!
Always upbeat and crowd friendly, Keller Williams did his thing along with a little help from the Keels, Jenny and Larry. Unfortunately due to severe traffic issues and overzealous car searching, too many folks missed this set.  Check out the singles Don't Cuss The Fiddle, Get It While You Can and their albums Grass, Thief and Pick.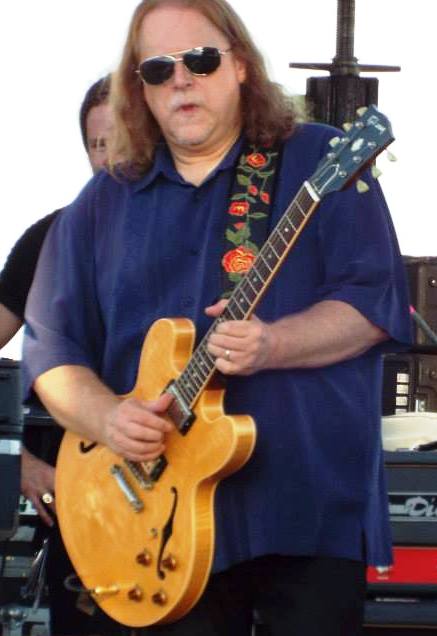 For the uninitiated, The Warren Haynes Band could be loosely based on Jerry Garcia's, The Jerry Garcia Band.  Instead of the straight power of Gov't Mule, WHB shows a slightly softer side of Warren.  The band members are all STELLAR with their instruments.  After a couple years of getting used to Warren's style, Ms. Alicia Shakur, has stepped to the front with a voice angelic, powerful and soulful.  Check out Nigel's and Alicia's work with The Nigel Hall Band.
The WHB set featured songs from WHB's Man In Motion album.  Buy that album, become familiar with the title track, Man in Motion, along with Sick of my Shadow and River's Gonna Rise and then fall in love with the rest of the album. Also in the WHB set were a Sam Cooke cover, A Change Is Gonna Come, Spanish Castle Magic from Jimi Hendrix, Steely Dan's Pretzel Logic, and a Gov't Mule staple, Tear Me Down.
Ridiculously humble and gracious with his time for folks, Warren Haynes seems inclined to down play his immense talent and how he makes life so enjoyable for many folks.  He and Phil Lesh have done so much to keep this scene alive it can not be put into words.  Often pulling triple and quadruple duties with various bands over the last twenty years, Warren is an absolute marvel.  Hot on Warren's heels of brightening lives and being marvelous musicians are Matt Abts, Danny Louis, Jorgen Carlson and the left us all to soon, Allen Woody.  Former bassist, Andy Hess also spent a few years in the band to help make Gov't Mule a standout among standouts. 
The Gov't Mule set Thursday with Grace Potter included well known favorites plus songs from their new album, SHOUT.  Steppin' Lightly, Scared to Live, World Boss, Broke Down On The Brazos, Tributary Jam, Captured, and Banks Of The Deep End led into Grace Potter joining the fun. Never having read page one of a Harry Potter book but feeling like it is safe to say, Grace Potter's magic works as well as anything Harry may learn at that academy for casting spells. If I were a wizard in training, I would prefer Mulelicks Prepatory over Hogswart Academy any day. Working her magic with a Stevie Nicks/Janis vibe, Grace offered a powerful, feminine perspective to Gov't Mule.  Grace lent her gorgeous self in a loose flowing dress and wide ranging vocal talents to Dear Prudence, Gold Dust Woman, Whisper In Your Soul along with a tip of the hat to Crosby, Stills, Nash and Young with Find The Cost Of Freedom and Southern Man.  All yall $*(*&ing about Neil Young not showing up got a little Neil after all. Gov't Mule then proceeded to CRUSH the remainder of their set with Thorazine Shuffle>>>Funny Little Tragedy>>>Thorazine Shuffle and encored with the members of WHB joining in for perhaps the first WHB and Gov't Mule collaboration for Soulshine.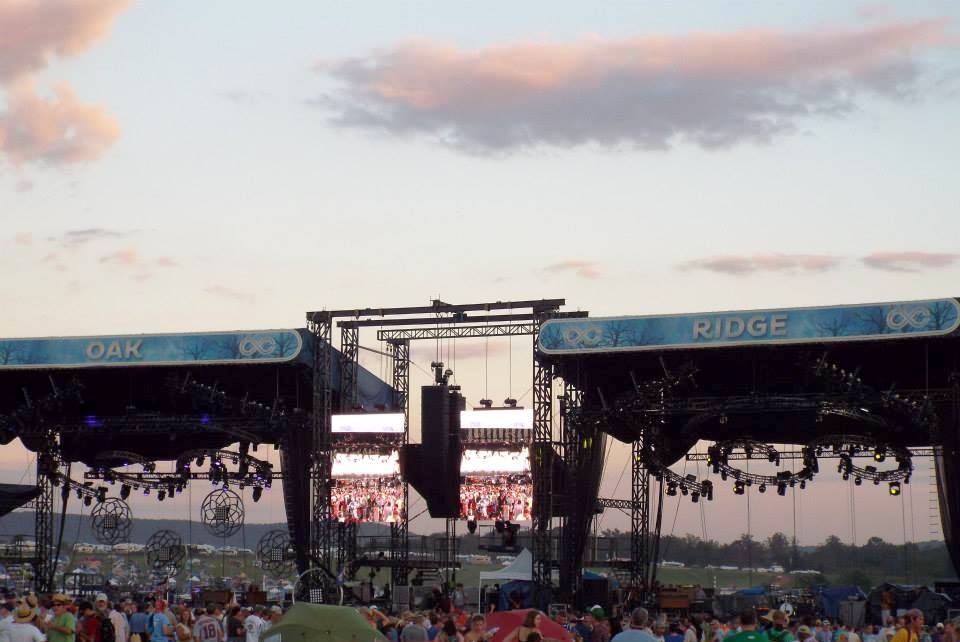 Following on the heels of The Warren Haynes Band and later following Gov't Mule, The String Cheese Incident gladly took this opportunity and ran.  Another band that has been warming hearts and hula hoops for working on a few decades now, the String Cheese Incident did what they've done, do and hopefully will continue to do for years to come. Let's hope SCI and the cuties in the crowd wearing little furry tails are around for a long, long, long, long time.
Welcomed to chase down cheese for one of SCI's sets was Zac Brown.  Zac Brown embraced the setting and sang some of his hits, Sometimes A River, The Wind, Jump Right In along with covers such as Naïve Melody (Talking Heads), Sweet Emotion (Aerosmith) and Bob Marley's Could You Be Loved.  As for SCI, their set without Zac featured Rosie, Black Clouds, Can't Wait Another Day, Impressions, Kashmir (Led Zeppelin), Mauna Bowa, Texas and Best Feeling with Keller Williams.