Don't call it a comeback, they've been here for years. Those are the words of rapper/actor, LL Cool J. So what on earth does that have to do with a band from Colorado, that is so unique that they've created their own genre of music they call Rock Nouveau. Who is Meniskus? And what is Rock Nouveau?  Where are they now and where have they been? These are just some of the questions that I will try to unearth about the enigmatic band who as of late have been back on the touring trail once again.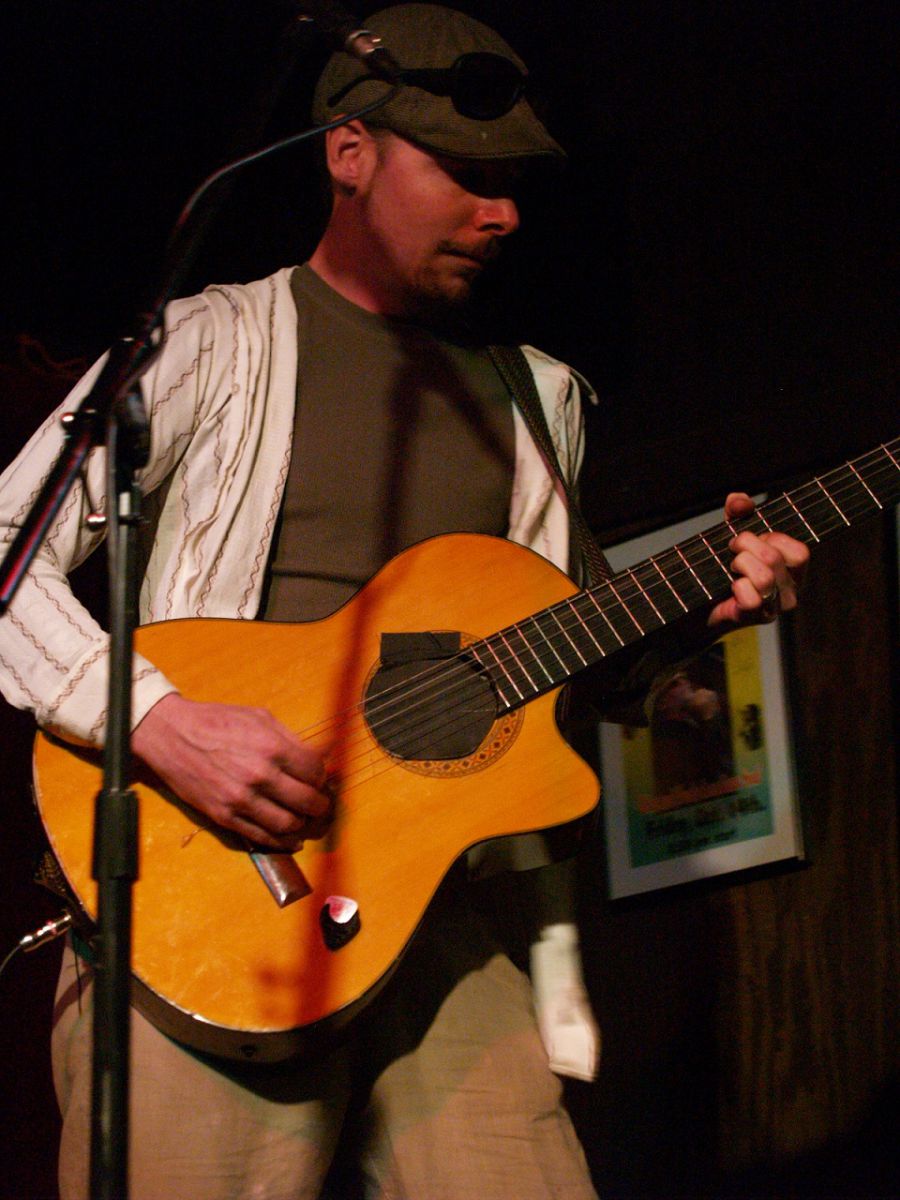 Meniskus is technically a trio, but to call them a three-piece band would be misleading. The three players each play at least two roles, often simultaneously. Hailing from New York are  classically trained violin player/vocalist Eric "EO" Ostberg and drummer/keyboardist/singer Cris Ryt. Their third weapon is the self-trained Venezuelan guitarist extraordinaire, Bardusco. Through a combination of effect pedals and the freedom that comes from his lack of formal music education, his sound is truly one-of-a-kind. Bardusco's main weapon of choice is a nylon stringed Spanish guitar, that he gets some amazing sounds out of. Often playing bass, rhythm and lead guitar parts at the same time, he'll evoke the Edge at times and Rodrigo y Gabriela in other phrases.
Meniskus's body of work is solid as well. They have four terrific albums and a few music videos to their credit, and one of them is live from the Walnut Room in Denver. I have spent a lot of time with these guys, and have even helped them with lights and crew work on tour, and these days with Cris and EO having become doting dads in recent years, most of their time is spent playing locally for the Colorado music scene. They have a very dedicated following because once you hear how versatile the band is, they leave an indelible mark. Over the years, the band has played for so many different audiences, and they are able to leave any type of listener pleased. I've seen them play a solid hour of blistering hard rock to match other bands on a bill with them, and I've heard them play Bastille Day brunches. They can truly do it all musically.
A few weeks ago, I saw Meniskus play at Oskar Blues in Longmont, after about a year of an off and on Colorado hiatus due to EO's move out of state. The show was electric and just as I knew them. In addition, there was the perfect mix of brand new and classic songs played throughout the night. The first set featured a lot of new songs and songs off of their latest album Stowaway. The second set appealed to the regulars and included songs like, "The Partyer," "Letters," and "Brigade."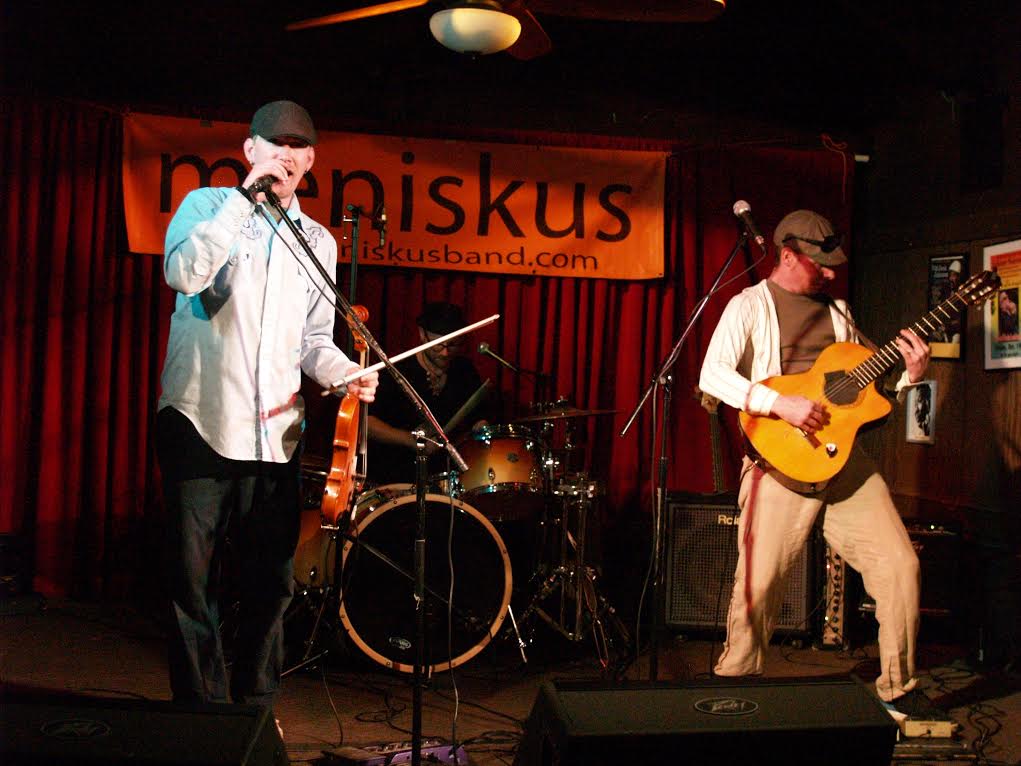 Their next few shows are in Keystone, CO at the Snake River Saloon tonight, Nov. 8th, the 16th and 17th of January, and the 13th and 14th of March.  They always play epic three hour shows in this mountain watering hole, and people gather from far and wide to spend a weekend in the hills with Meniskus. A February date on the Colorado Front Range is also soon to be announced. If you have not heard their music, I highly recommend giving them a listen on CD, Pandora, or any way you can. That'll whet the appetite to go see them live, which is truly the best way to experience the act. Their side project Rue Vital is another fun experience to dance to as well. Grab the tour schedule, check out their music videos (including an amazing short film for the song "Greed" that features a woman spontaneously combusting) or learn more about booking the band at their website: meniskusband.com