Although Orgone has not quite reached the mainstream or even become a household name in the jamband or funk scene, it will not be long until these scenarios happen for the powerful band from California. That is why I looked forward to this show since I first saw them on a tiny stage at last year's Bonnaroo. On a big stage at the Fox Theater in Boulder is the kind of venue where I longed to hear their sweet smooth sounds.
Liebermonster opened for Orgone, and as I walked in to the Fox, I heard them doing a great rendition of the Doobie Brothers classic, "Long Time Runnin'." Front man, sax player, and lead singer Brandon Barski was belting out the vocals and smooth saxophone licks throughout the night as the Front Range funk band warmed up the crowd for the California native funk outfit.
On Orgone's website, the following is a perfect description of the feeling one gets when attending their shows.
"Los Angeles based band Orgone is many souls with a cosmic connection, a natural creative force and musicians who have played together for years. They are self schooled and continue to shape their musical voice as a solid unit of guys who hang, spin records and jam out their shared inspirations. With a rooted sense of funk, soul, afrobeat, deep rhythms and an intimate understanding of dj culture as well as each others' individual talents, Orgone seamlessly slides through multiple styles and dynamic performances. The group continuously injects whatever they play with a heavy brand of raw funk power."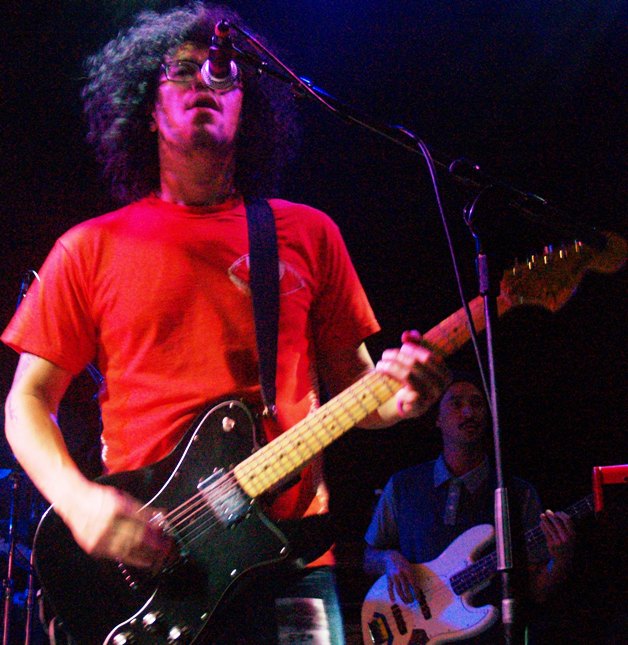 Touring heavily with their new album out entitled Cali Fever, Orgone has showed listeners the diversity of their funk. This band draws from so many influences. Sergio Rios is a force behind the lead guitar. He is animated and funkified, which leaks into the energy of the crowd. By their second song, "It's What You Do" the band had the crowd dancing and spinning into a frenzy. Then, in the very next song, they thanked the Colorado crowd by bringing out sultry singer Jane Crawford from New Orleans. She came on and off the stage periodically, and sang a soulful "Who Knows Who."
After, percussionist Stewart Killen played a drum solo with someone from backstage who played the talking drum. Killen is always impressive. He never misses a beat, and I find that it is he that I cannot stop watching when I go to see Orgone. The rest of the show featured two major highlights including the funk classic by Cameo "It's Serious" and "I Get Lifted." Serious smoke clouds permeated throughout the venue for the latter, and the funk outfit continued to rock for the sweaty crowd. If you have never heard of Orgone, take my word for it, and make sure to catch them on their thorough summer tour.