March in Boulder, Colorado is not only a celebration of the most beautiful season, but this March is a special one because it is the 25th Anniversary of a legendary venue, the Fox Theatre. The performances thus far have been exceptional to say the least. I have heard from the founders, the bartenders, and fans alike, and the run of shows this month have been legendary. Rose Hill Drive is celebrating a comeback of sorts at this venue as well. These three very special musicians have been working hard at Coupe Studios in Boulder, where I also work as an Artist Advocate, recording their new album Mania, working as studio musicians on film soundtracks, producing other artists, and playing in other bands in the area.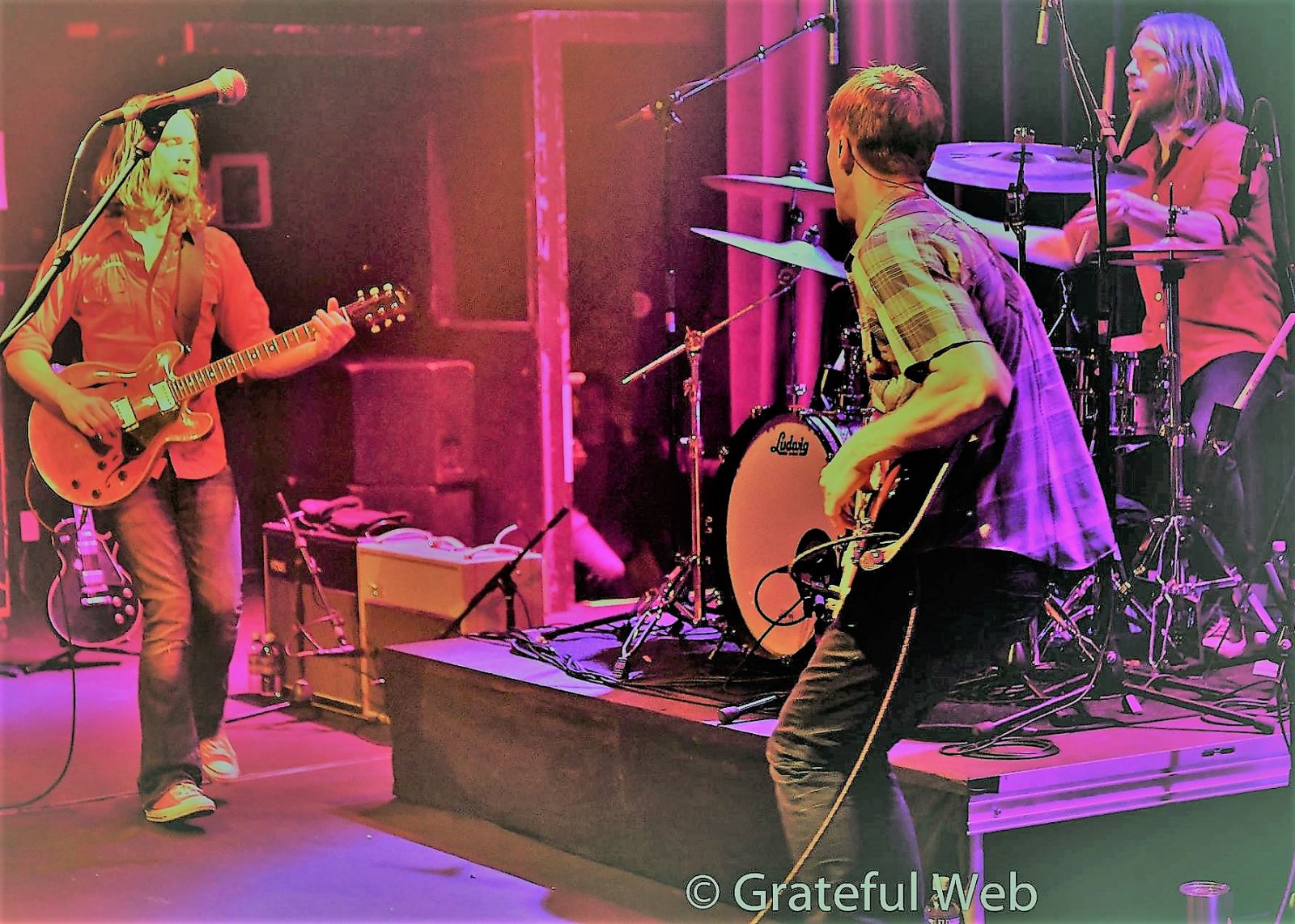 But on this night, they were live, reunited, and blaring at one of their old stomping grounds. I first saw them in this venue over a decade ago when they were young boys from the local high school. I then advised them in 2007 where to get good Italian food in Philadelphia when I reviewed one of their shows from the dark, dingy, dive bar called the Khyber. I handed them three framed shots I took of them at a Wakarusa Festival in 2006. After opening for music giants the Who, they left the stage for a while to work at the studio. That is why this show was highly anticipated.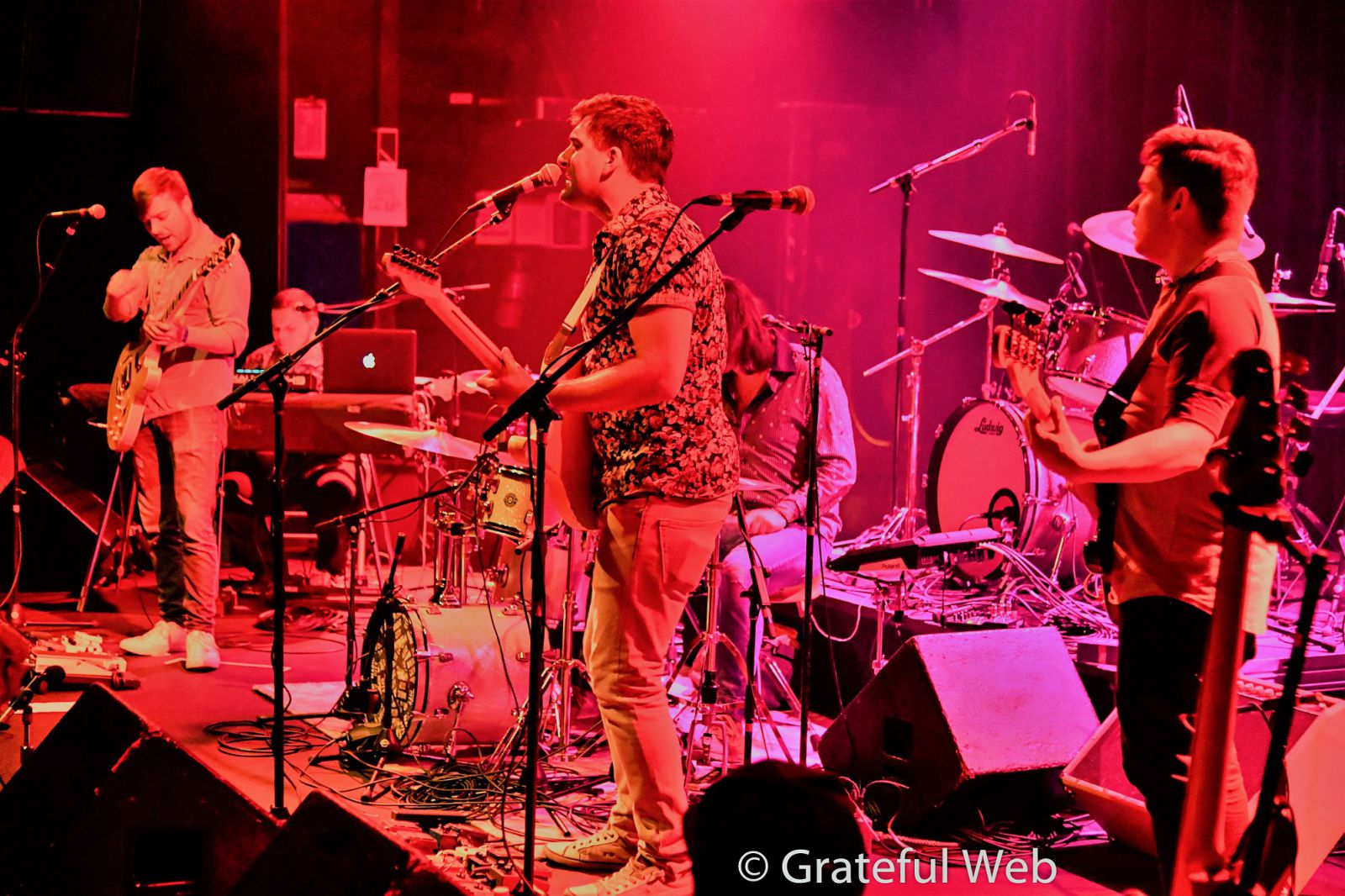 The opening band was Magic City Hippies, and they were here from Miami to show their own brand of pop indie-funk fun. At first, I did not know what to make of them. They were interesting, but after a few songs, I realized that they had a niche in their brand of music. It was very unique, and before long I could see their talents. The lead singer, Robby Hunter is captivating and original. His voice takes many forms, and as the band's song writer, he has come a long way from busking the streets of Miami until the cops finally coerced him to play inside somewhere. The bass player was one of the grooviest players I have seen in some time. His bass lines kept grabbing my attention. I don't know what it is about this band, but I feel like they have something very special going on. They have commercial success written all over them.
Rose Hill Drive walked onto their simple stage set up, and immediately rocked, hard! Their last review I wrote was entitled, Tinnitus. They like to play loud. Right away, I can hear the growth in guitarist Daniel Sproul's chops. His solos liken Jimmy Page and most recently Jack White. They even infused a Zeppelin "Communication Breakdown" solo jam within the first few songs. Daniel's brother Jacob's voice has the same power as I remembered. His hair cut accentuate his boyish looks, and I even overheard a young girl in the crowd remark, "He's really cute, or does he maybe look too much like a little boy?" Just then, Jacob commented on how special it was to be back in this room for such a milestone. The nostalgia was gripping everyone.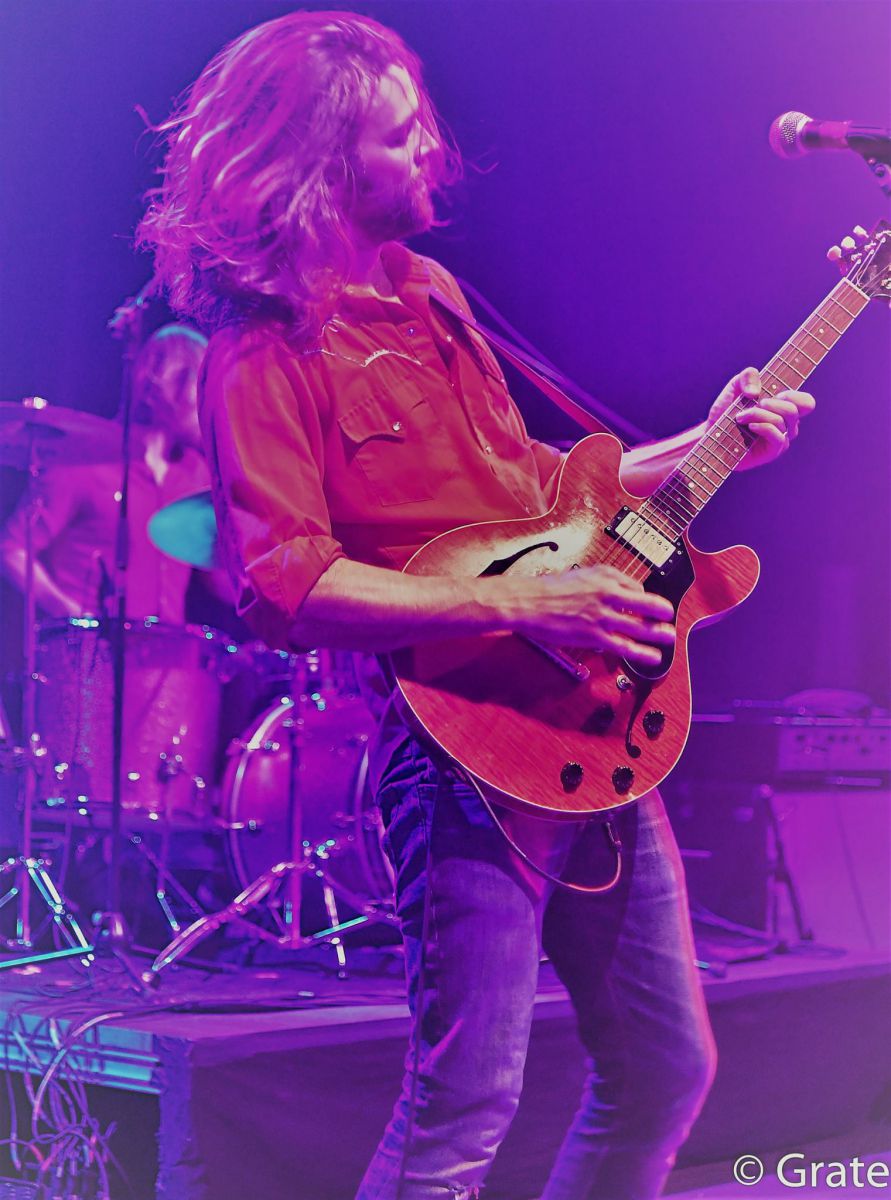 Rose Hill played a slew of old songs and new songs. I bought a copy of the new album, which sounds different then the band's versions of the same songs live. I enjoy both of them quite a bit, but for different reasons. On the album the songs sound more polished indie than hard rock. Although they do not love being compared to other bands, I cannot help but say that their live shows always remind me of Wolfmother or Black Sabbath. I love this evolution and flexibility that these guys showcase. They played a couple of their live show classics like "Cool Cody" and "Showdown." The crowd responded well to the memories. Off of the new album, they played "Stars of Mine" and "Come & Get Me." I appreciate the old school fortified rock of "Come & Get Me" live. Drummer, Nathan Barnes lets it fly on that track, and the word power trio comes to mind instantaneously. I hope that this show is the resurgence of a more frequent live presence, but either way, it seems that whatever these guys do is sonically sound, and I am already in anticipation of the next live performance. I'd really love to see them at some of the many diverse music festivals in Colorado this summer. One can only hope. Long live rock n' roll!