There are so many good reasons why I am about to talk up this year's 9th Annual Sonic Bloom Festival, which took place in a new location called the American Safari Ranch in South Park, CO during the summer solstice. Let's just begin with the fact that festival curator Jamie Janover has attended and performed at an incredible amount of festivals all over the world for several years, therefore, he intentionally set out to create the best of the best in terms of art, music, community, sustainability, and excitement. I know that this is just the tip of the iceberg for him, but as far as we as Americans are concerned, this is one of the most progressive, entertaining, and fulfilling that we have ever seen. And guess what, it is only going to get better every single year. The bigger question for me is, how are we going to keep this a secret?
This new location has a 360 degree panoramic mountain backdrop and gorgeous views of the Continental Divide. The lineup was a sonic orgasm on a daily basis, and the main stage sound was the largest Funktion-One sound system ever set up outdoors in Colorado. It was easy and convenient to get in and out of, and hospitality (Blooming Footprint) was the greatest of any music festival that I have ever attended. I have been to most of the major festivals in the U.S., and this team that created Sonic Bloom put a lot of care and intention into taking care of artists, press, their VIPs, workers, every ticket holder. They even provided free massages and showers in the Oasis, a mobile bathhouse and art installation featuring a full shower facility, massage zone, and even a foam-blasting shower alternative for groups.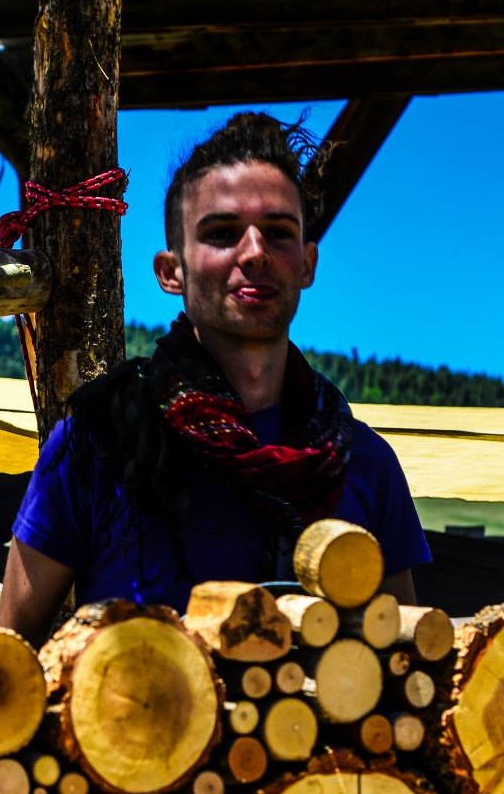 I arrived at the festival a little later than I expected and missed Sunsquabi's set, but I got the chance to talk to some of the members of the band backstage later that night, and they are some of the nicest guys that I have talked to. Luckily for me, I saw their set at the Snowball Music Festival, and by the time I set up my tent, I was able to get down to the Bloom Stage (main stage) in time to see Kaminanda's whole set. Kaminanda's west coast sound of forest sounding mid-tempo grooves, trip hop, tribal sounds, and down tempo creativity started my Sonic Bloom adventure right. His live set is fully equipped with live music players, which creates a sound worth witnessing. I stayed around for Vibesquad because of Aaron Holstein's commitment to music in general. This guy has been around the music scene, and he knows his music in many different formats. Vibesquad is Holstein's current project as well as playing this festival with Zilla and The Sonic Bloom Orchestra on the last day of the festival. He was an honest contributor to the press conference as well detailing his many musical projects for the press to eat up. I am most especially interested in his new film project on sound that should have a great impact on our sonic community.
The last artist that I saw on this night that I never heard of, but was very pleasantly surprised to come to know was Cualli. He played at the Hummingbird Stage, which at night had some of my favorites surprise acts to learn about. Cualli had a real earth tone to him with flutes, sitars, and other really earthy sounding instruments and mixes. It was electronic, but was very rooted, which I appreciated a lot in his music.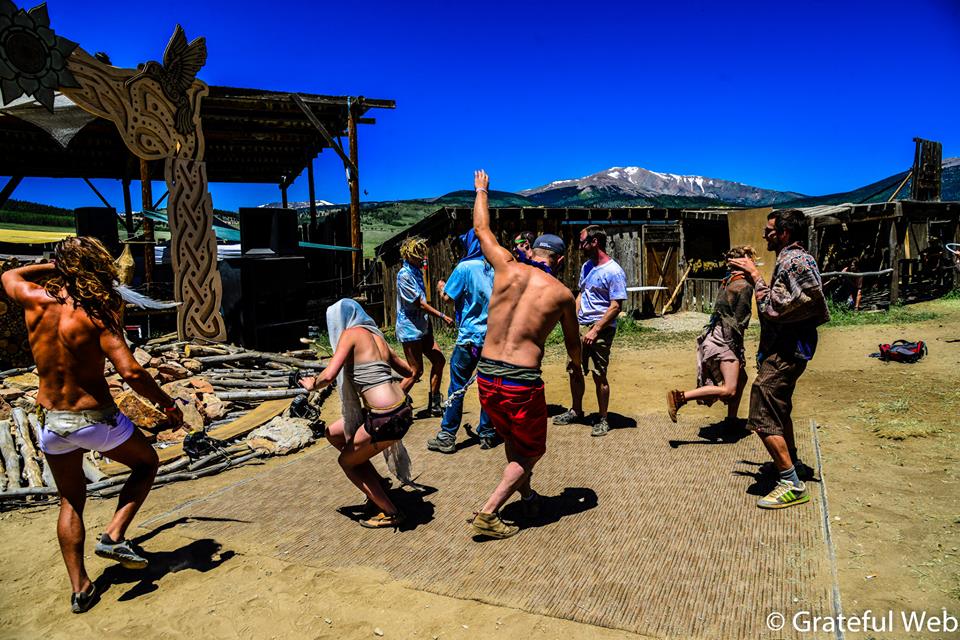 After an amazing free massage by Malaine Snow out of Boulder, I ate and stumbled upon Numatik's set. Numatik was the perfect spiritual sound that could accompany a person after a reviving from the fingertips of Malaine Snow. Numatik combines his spiritual awareness with his tactical production knowledge in a way that swirls the listener into a place of comfort and delight. After peeking in on John Wayne & the Pain and Mamuth's set, I went into the press tent to prepare for my big job of the day. I was the moderator for the press conference, and I did not find out until right before the conference started, so I was excited, but wanted to make sure that I had my own flow down. I have been a part of so many press conferences over the years at festivals so I was excited and honored to take on the MC duties to moderate Sonic Bloom's press conference. I was already in love with this festival, and I was looking forward to meeting the musicians and diving into their stories coming alive. This is always a great opportunities to hear the messages of the artists straight from their mouths.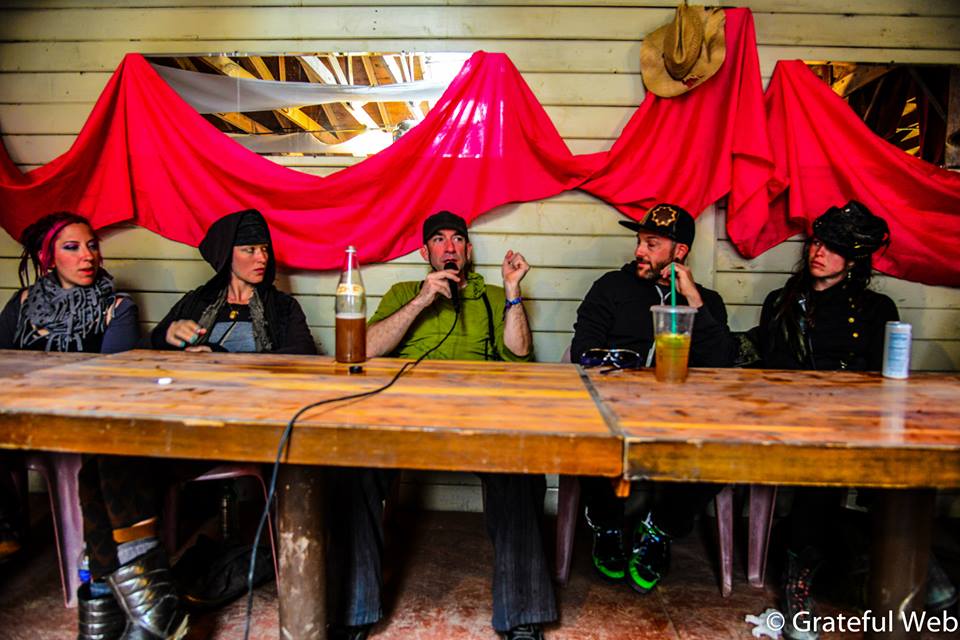 In attendance at the press conference was:  Andrea the Librarian, Coult-45, Steve Raskin from the Fort Knox Five, and Teresita Nomadica from the super talented Lunar Fire performance troupe. Early on in the press conference, I got a chance to talk to the Librarian. She is an intriguing and beautiful person from British Columbia, Canada. She appears to be a shy and quiet woman, but her music is anything but. While I was chatting with her, I was thinking that I could not wait to see her perform later that night because I suspected that she was going to be really good, and I was not the least bit disappointed. I really enjoy press conferences because of the openness and honesty that musicians pour out. As a teacher, I feel like the artists are sometimes like students that are eager to answer a question. I think that it is because they usually express themselves through music, and often they need to communicate with words. There is a hunger and a love for them to express themselves clearly. I have been seeing it at press conferences for years at many different festivals, and the Sonic Bloom press conferences were the same. Coult-45 spoke a lot about the festival life and how these events open worlds for people.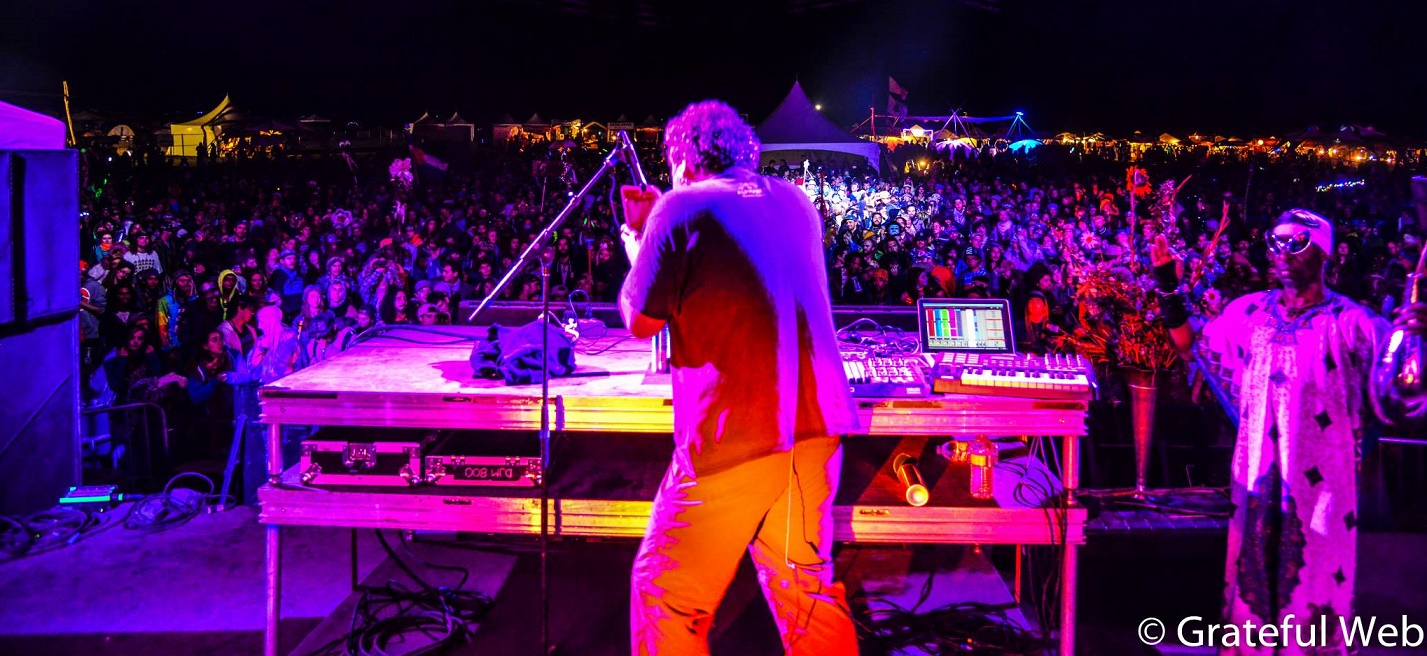 For most of the afternoon/evening, I was at the main stage taking in the sound of Zoogma, Benji Vaughan, and OTT. I am a big fan of Younger Brother, so I was looking forward to the dance party that Benji usually thumps. He is another guy that gives off the same sort of impression as the Librarian, but then behind the turn table he can move a crowd to ecstasy. I am reminded of the time that I was eating sushi with Benji and Simon Posford at Hapa in Boulder, and they received a call from the Fox Theater saying that they were supposed to be on stage. Neither one of them had any sense of urgency. They were so pleasant and calm. They embody the lifestyle that they project. Vaughan's set was my favorite, but I did also enjoy OTT's. He had an interesting guy on stage with him arranging flowers throughout the entire performance as he laid down beats and inhaled oxygen from the can. Many performers were using oxygen all weekend due to the adjustment of altitude from wherever they were coming from, but no one used it as much as OTT.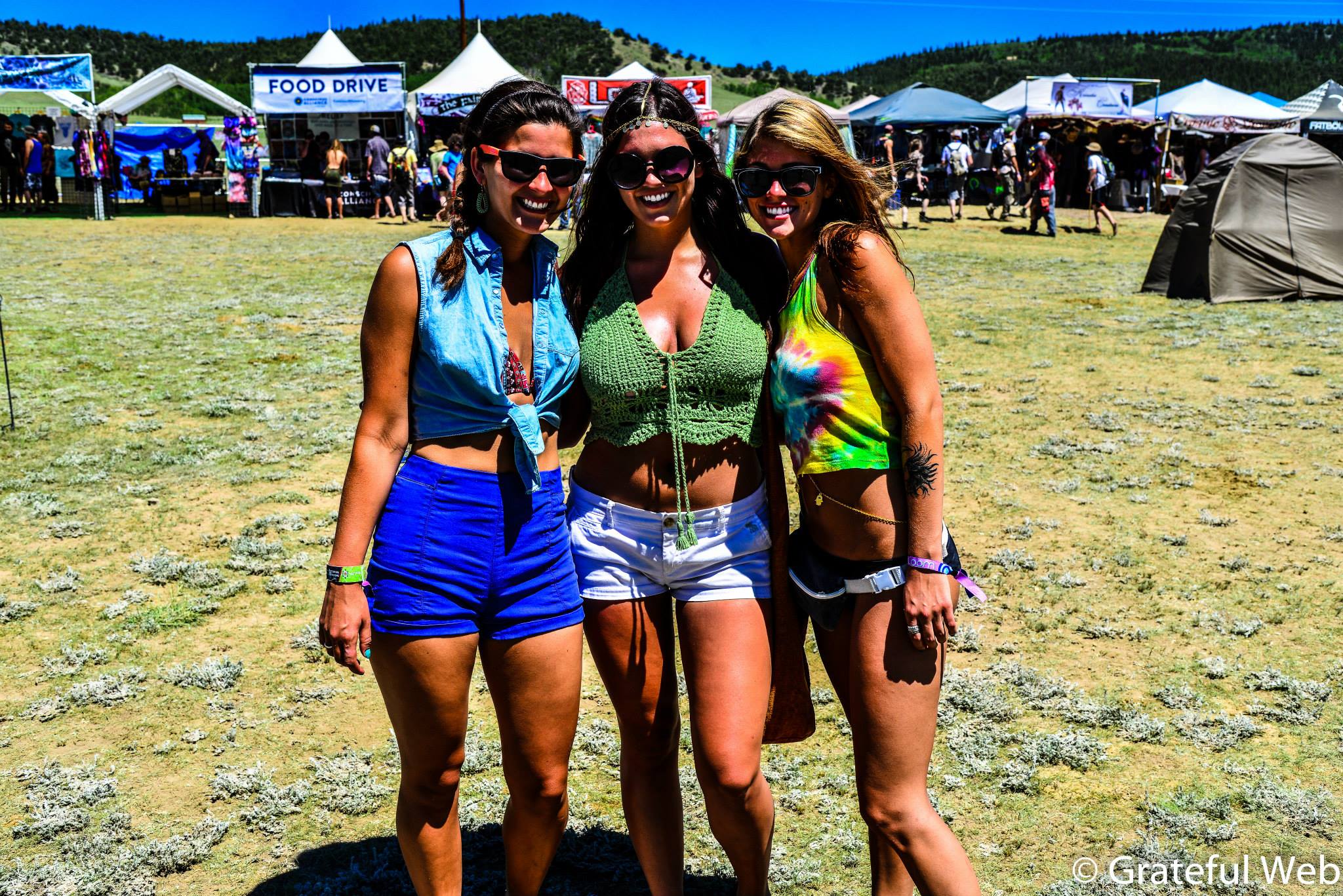 As you probably know, it is hard to see everyone at a festival, and sure enough, this was the time slot with the most amounts of conflicts. I really wanted to see Yamn and the Librarian because I never saw either of them, so I had to miss Tipper's down tempo set, which I did also want to see. Yamn was one of my highlights of the entire festival. They were really impressive and most in line with my style of music. Although none of their songs sounded original, they are incredibly talented. For the majority of the show, their music either reminded me of Pink Floyd > Disco Biscuits > Pink Floyd > Umphrey's McGee > Disco Biscuits > Led Zeppelin > Guns N' Roses etc. But, do not misunderstand me! This was one of my favorite performances of the festival. They are a very talented jam band that incorporates diverse inspiration from some world class musical extraordinaires. They do not copy off of those bands. They are simply influenced by them, and I personally loved it. They finished with "No Diggity," a popularly covered song by the band Blackstreet featuring Dr. Dre and Queen Pen. They played a very subtle cover of Led Zeppelin's "No Quarter" and maybe a solo or bar from Guns n' Roses' "Paradise City." See that is the thing. I'm not sure if they covered the song or just played a piece of it. But, whatever they did, I liked it a lot. The Librarian's set was the perfect way to warm-up for the Polish Ambassador with her bass drops and her foreign rap mixes. After her enlightening set, I made my way back to the main stage for the main event.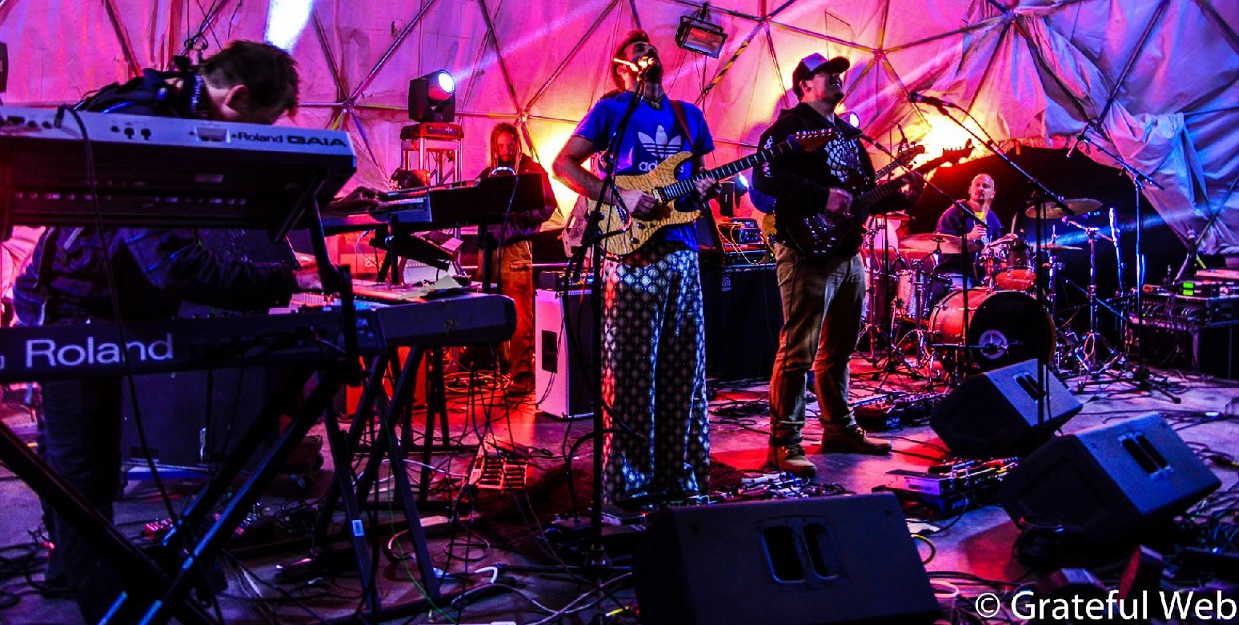 My absolute favorite part of Sonic Bloom came next. The Polish Ambassador killed it! I know that it is my job to help our readers understand exactly what this set was about, but I find it incredibly difficult to capture the magic that the Polish Ambassador procures during his sets. His music is infectious, and his dance moves inspire the entire crowd to lose all of their inhibitions and dance like no one is watching. He allows his fans and crowds to become themselves because he is as natural and raw as a DJ could possibly be, and anyone who is listening and watching him has no choice then to have a great time being themselves on the dance floor. His moves are eclectic, bouncy, snappy, and poppy. His music is electric, retro, vibey, and out of this world. He literally sets our free will on fire, and makes the crowd feel like an astronaut of their own imaginations and dimensions.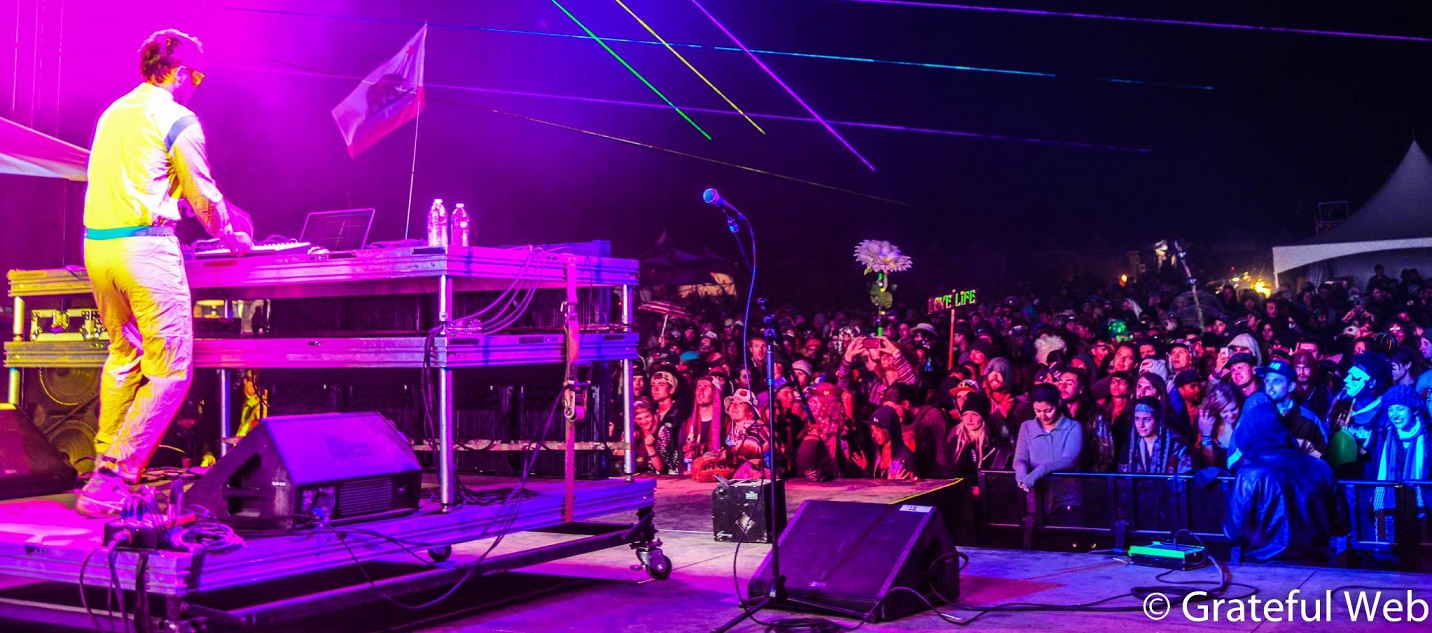 The conclusion of my night was spent in one of my favorite surprise places within the festival grounds. It was the VIP Saloon. This Wild West looking narrow, but deep room was the perfect place for late night tomfoolery. There were mystery guests mixing music for us until sunrise. It was never over crowded. There was always food, water, and tea provided, and the dancing was infectious for all who attended.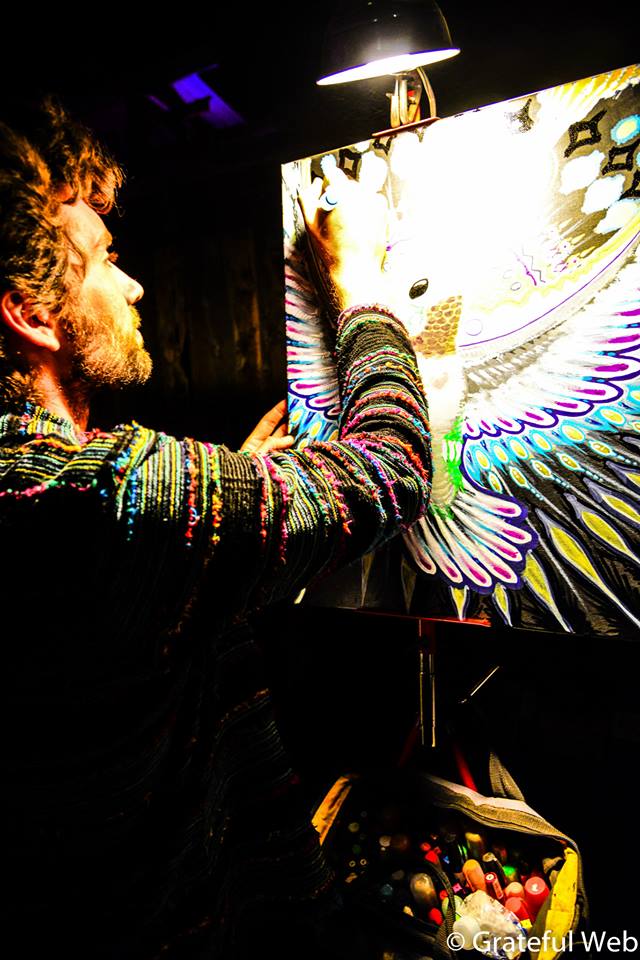 After a very late night or early morning I should say, a little yoga does the body good. Sonic Bloom provided restorative, lila, chakra, and kundalini yoga for all of us to work the kinks out before another day full of dancing. Although I really wanted to see Acorn Project, between yoga and a brief downpour, I did not make it to the main stage until Signal Path. But I am grateful that I caught their set, because I had a lot of fun at their show, and I felt restored and back in the saddle again. O-Neb did a good job considering their circumstances coming off of their "divorce" of the band and a new lineup. They were formerly Octopus Nebula, and because of band disagreements, they reformed, and are back on their feet again trying to reroute. Many other reviews labeled Michael Menert Big Band as one of their highlights of the festival. I really appreciated its big jazzy sound, and this set was far better than his Snowball set, but I was most blown away with what was next. I did not know what to expect from Quantic live, and it was exhilarating. I fell in love with their world sound, crisp guitar, and beautiful orations. Will Holland surely brought together an amazing mix of talent to stir a pot of world beats that reached my soul. I love world music, especially music that combines African and Latino flavors. It is a flavor that moves the soul.
I have been waiting nearly a year to see Quixotic perform again. I was so excited for this set. Because of the amazing fire dancers, acrobats, and performers throughout the weekend who did such a gorgeous job at providing incredible visuals and talents for the crowd to see while our musicians gave us the vehicle to let go, I knew that this would especially be a must see. I saw them last year at the ARISE Music Festival in Loveland, and ever since then, I have been anticipating another set. They did not disappoint. I sat mesmerized with many others in the photo pit because of the magnitude of the entertainment Quixotic exudes. Every watcher around was jaw dropped and enthralled with the magic of this band.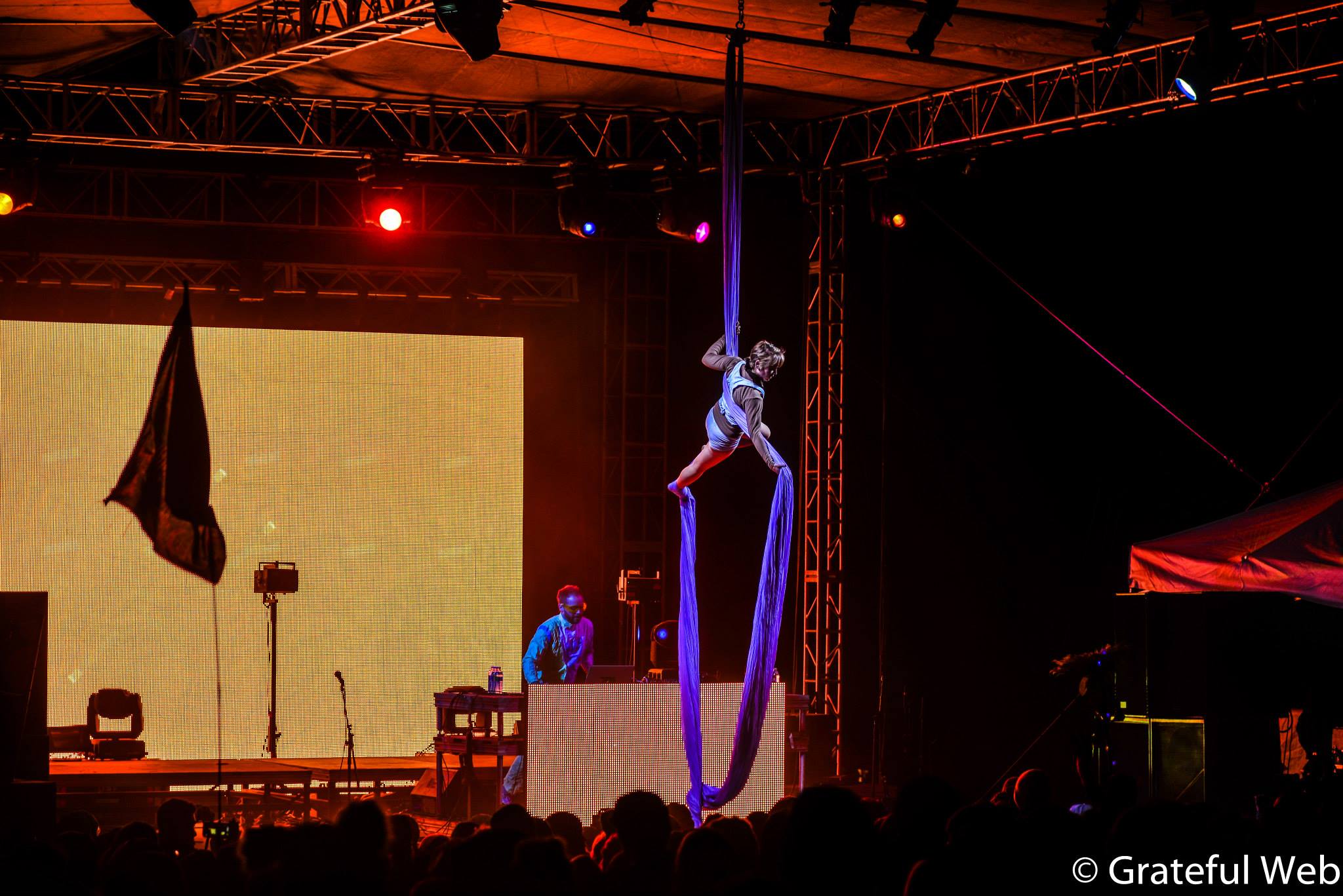 After seeing a bit of Opiuo, my friends and I decided that we had so much fun at the Polish Ambassador the night before that we had to go over to the Hummingbird Stage for Ayla Nereo, Saqi, and Wildlight. Nereo's lyrics are brilliant, and coupled with her hypnotic voice, it is enough to fall in love. It was gentle brilliance mixed with throbbing glamour. When Saqi started, the crowd doubled in size quickly, and I danced so hard that I was sweating in 40 degree temperatures. The dance party was tight! He even played trumpet in the cold with a violin player and Nereo on vocals for a song or two. The trio sounded great! It was the perfect lead into the Wildlight set, which was nice, sweet, and dancey. Blooming Footprint's Caitlyn Morris could not help but fire dance on a side stage to the beauty even after her performances earlier in the night. Finally, of course my night ended late in the VIP Saloon to see the Pretty Lights Music & Super Best Records Marathon jam. There was one red headed girl and a guy with her representing the deep rolling crew of DJs, and they did a hell of a job taking turns wowing their guests into another mountain sunrise.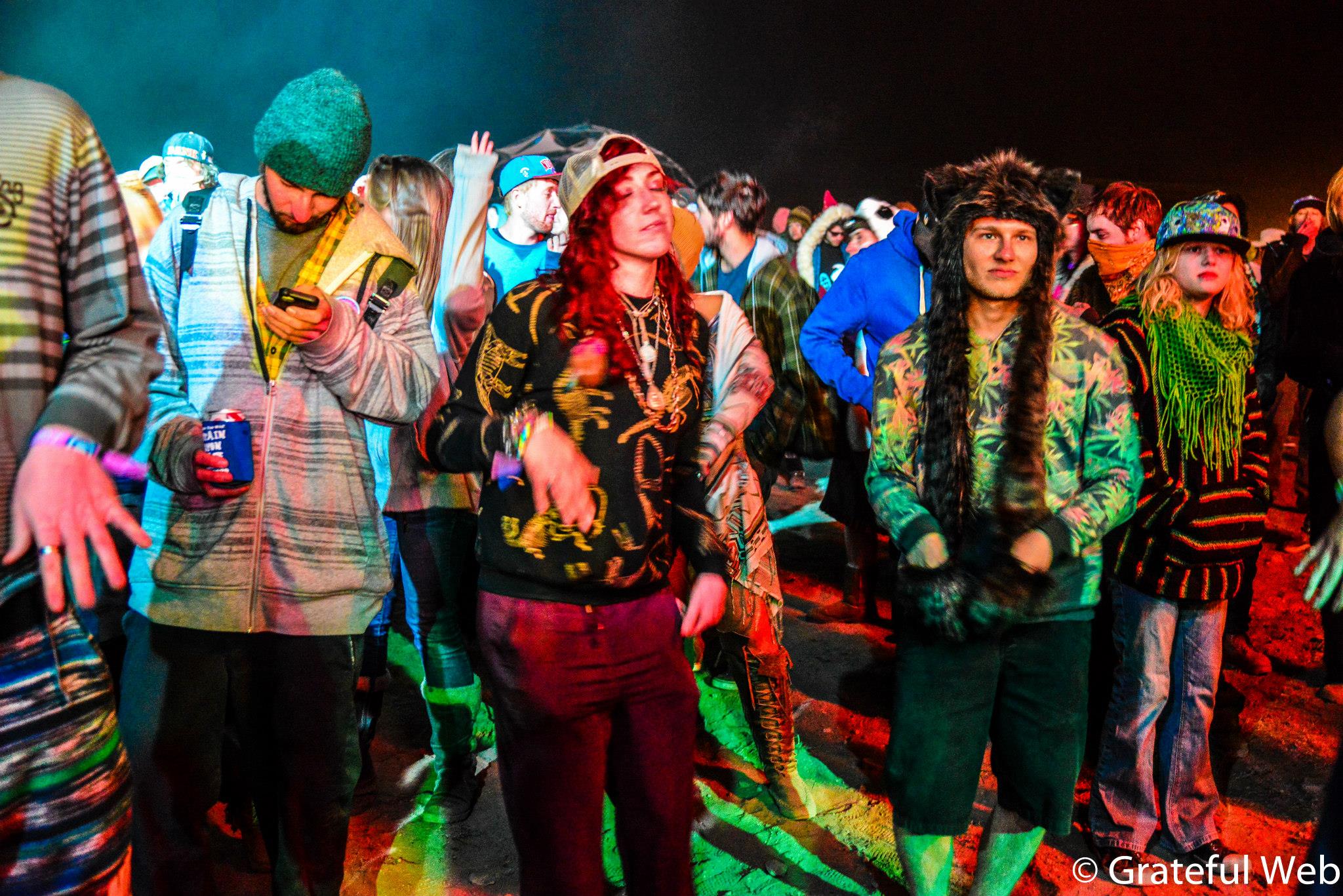 The last day! Sigh. As I went to the press tent to see my new friend, I listened to White Robot. His music sounded just like his name sounds. It was heavy almost industrial type electronic set. We then set up for the second press conference, which was a big one featuring Jamie Janover (Zilla, & Festival Curator), Aaron Holstein (Zilla & Vibesquad), Matt Newhard (O-Neb drummer), Lux Moderna, Dopapod, Wala, and other performers. This press conference was longer because of the increase in artists, and the intricate details that Janover provided the press about the inner and outer workings of festivals, and his mission to make Sonic Bloom the best festival in the world. He described some very progressive ideas that I believe will debut at this festival before any other in the country. There was also a lot of discussion about women in the music industry and EDM. And the ladies did an amazing job fielding those tough questions with poise, grace, and confidence. They are moving mountains as every seems to be pushing themselves further and further in this community, which is what makes this group the most creative, innovative, and fun bunch of individuals in the music scene today. This is hard work in action, and the results are showing as our industry continues to thrive and become more and more impressive.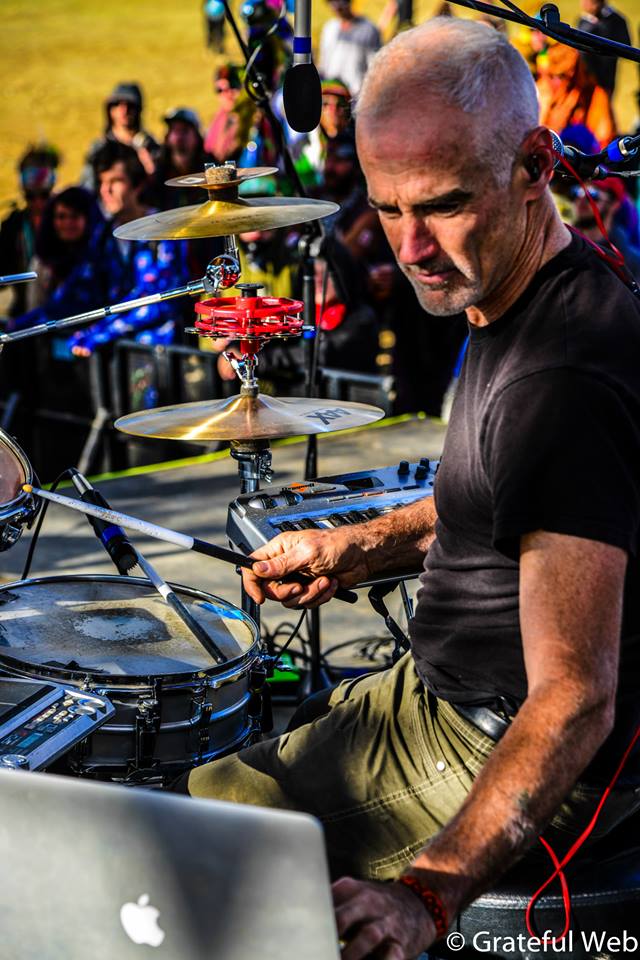 My first big set of the day came from Zilla over at the main stage. The first String Cheese Incident Project of the day started the excitement early on this day with a terrific lineup. Break Science kept the crowd beaming before the magic, mystic, and allure of Shpongle played a very typical Shpongle set, but a typical Shpongle set is an evening full of dancing through lifetimes, countries, and consciousness. I love Shpongle a lot! As a matter of fact, I'll be so bold as to say that their live set at Red Rocks will go down as the best Red Rocks show of the season, but this show was a very usual Shpongle setlist.
As the night grew later, EOTO grew stronger in their hour and a half improvisational mastery. This duo is powerful! First of all, Jason Hann kills it. He is so multi-talented, it is ridiculous. The vocals, percussion, mixing combo is hard to believe that it is improvised all of the time, but it is. Michael Travis is no slouch either. Whether he is on drums, bass, or mixing, he is melting minds alongside of Hann. They make a big noise for just a duo. And equally impressive was the Sonic Bloom Orchestra featuring Janover, Kaminanda, Travis, Holstein, special guests including David Satori from Beats Antique and others. It was an authentic Everyone Orchestra clinic on improvisation led by conductor and player Jamie Janover.
The final night ended with another late night dose of VIP Saloon magic led by Wala, Random Rab, Ill-esha, and Saqi. I was super impressed with all of the Saqi sets I saw over this weekend. He had me dancing for hours on end. Even eating lunch with him one day gave me a better personal connection into the individual that he is. He is very humble and talented both on trumpet and behind the electronics. Random Rab is an electronic Hall-of-Famer. He played all night at the dome and exclusively in the VIP saloon. I was so grateful to end one of the most fun weekends of my life with Random Rab once again. Last summer I ended ARISE with his secret sunrise set, which I will never forget. This year it was the VIP Saloon magic that he swirled around the room for hours on end.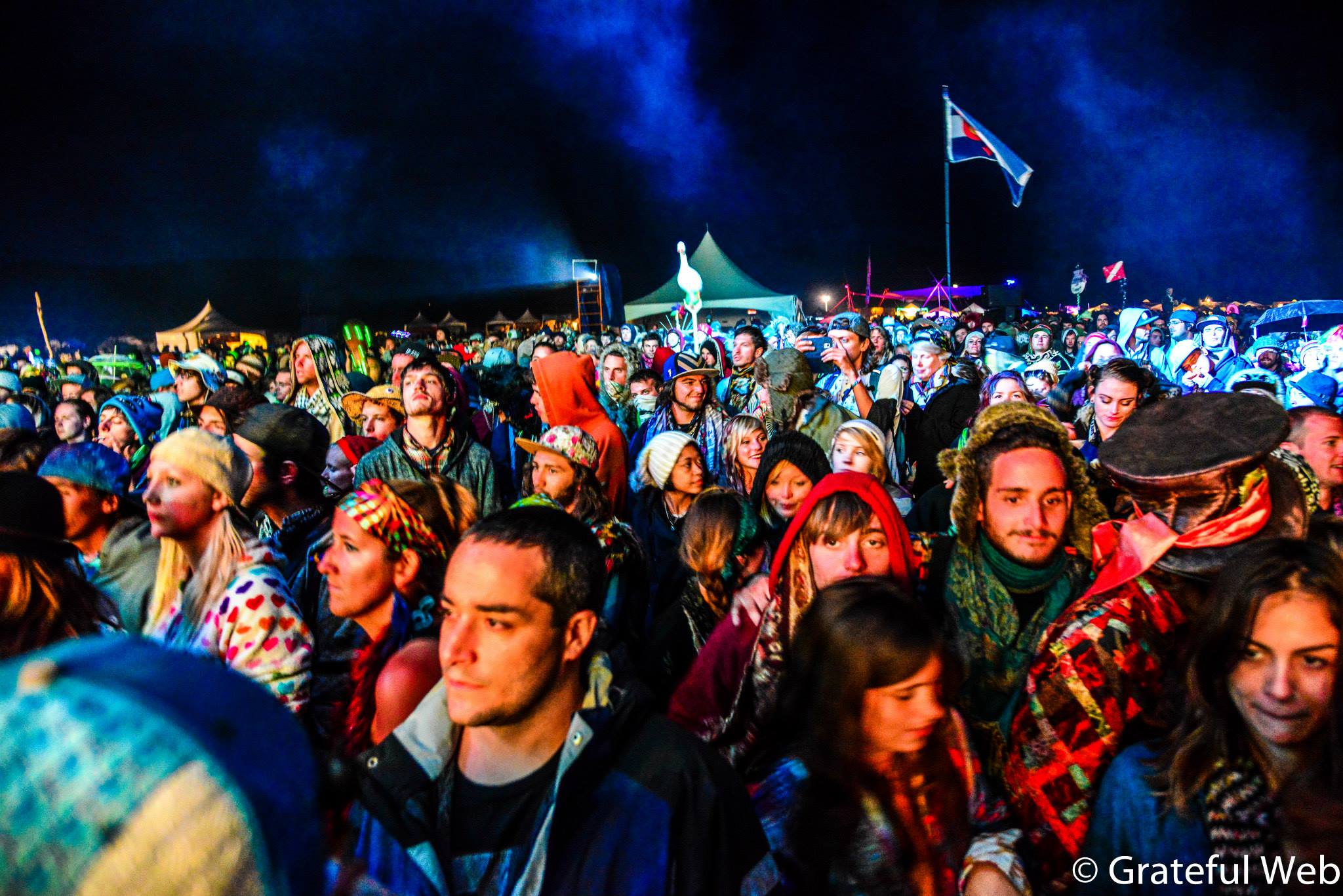 As I mentioned earlier, I have seen my fair share of festivals, and to me, they just keep getting better and better. Last year's ARISE Music Festival followed by this year's Sonic Bloom is proof that Colorado is on the cutting edge of music festivals in the United States. These are my new favorite festivals, and I will not miss another one as long as I can help it. They offer their visitors everything that they could possibly want all with leaving as small of footprint as possible. They are intellectual, protective of the environment, and inspire people of all ages to live consciously while throwing the best party that one can ask for. This is not just an EDM festival as many who have never attended assume. This is a common collective of the arts in many fields coming together to expand consciousness as much as possible while spreading love throughout humanity. I met two girls who come from Hawaii every year for this festival, and they would not have it any other way. That and many other examples are the reasons why Sonic Bloom is one of the country's best festivals, and I wound not miss the 10th Anniversary of Sonic Bloom next year. I have a feeling that it will be better than ever.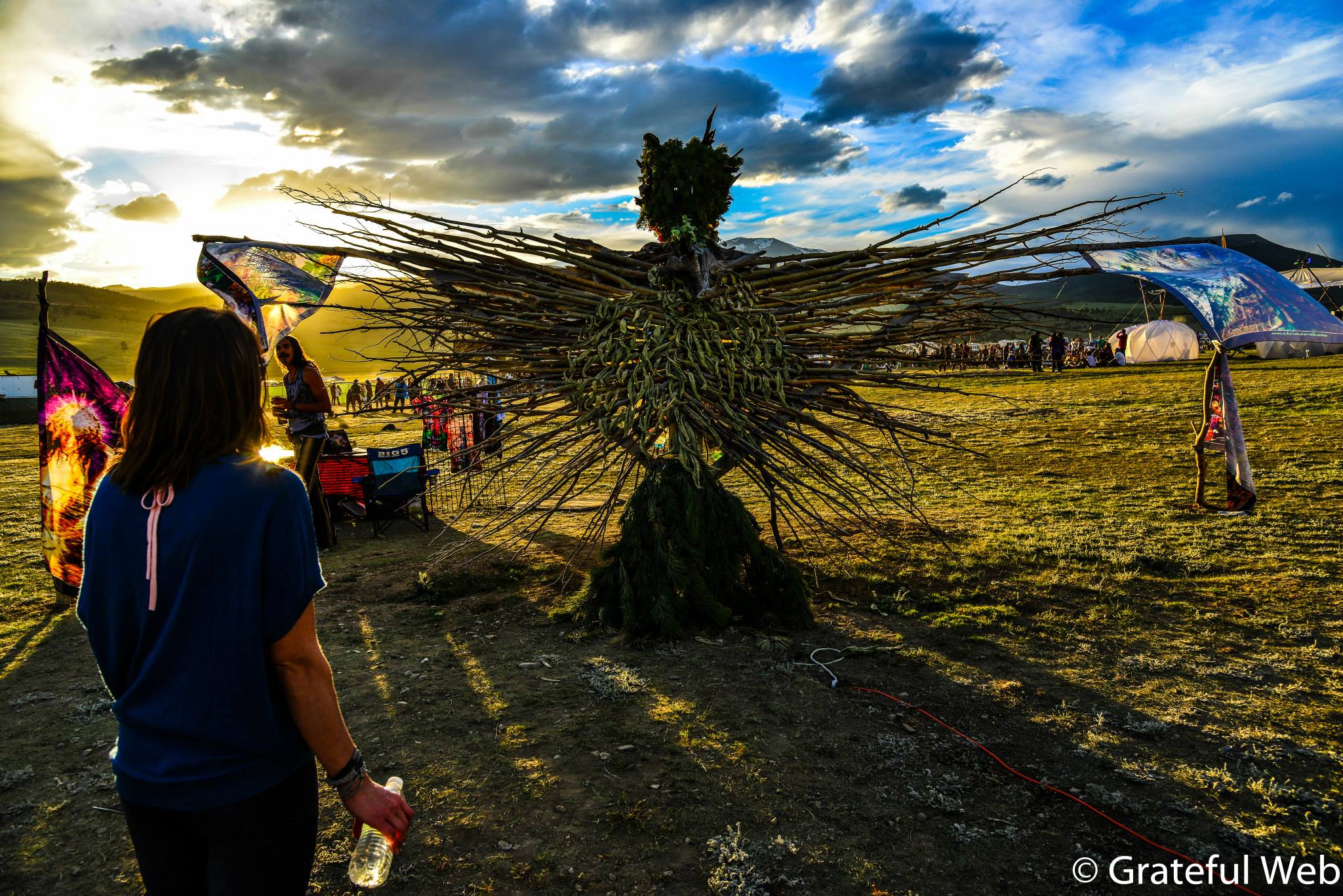 Check out more photos from Sonic Bloom 2014.