Last summer, shortly after Jason Isbell dissolved his ties with the Drive-by Truckers, I had the opportunity to catch him at another local DC venue, Rock & Roll Hotel.  The small space was packed with Truckers fans eager to hear one of the three voices behind the band, solo, and able to interpret songs as he deemed fit.  Needless to say nobody left disappointed, and the next time Isbell was to come through DC it was announced he would be playing at the much larger, much more famous 9:30 Club.
Friday night both Jason Isbell and Will Hoge played to a very crowded 9:30 Club and left an even greater impression on their individual fan bases.  I say individual because it seems that the crowd was not one crowd but rather two different ones.  When Jason finished his set it appeared that his fans largely exited the building or moved to the back and a large group of Will Hoge fans showed up.  In that sense it was a very segmented evening with two performers with different styles of rock music.  That said I think that fans of either musician might have done well by themselves had they stayed to experience the other.
Following the opener, Dawn Landes, Jason Isbell and the 400 Unit took the stage.  His post-Truckers band is comprised of first rate musicians from the Muscle Shoals area of Alabama and two members of Son Volt.  The lineup is Jimbo Hart on bass, Derry DeBorja on keyboards, Browen Lollar on guitar, and Dave Bryson on drums.  Without a doubt these guys put every ounce of energy into their performance and it is clear from the first note to the last song.  It is worth noting that these guys can rock just as hard if not harder than the Truckers; and as Jimbo Hart told me the last time they were in DC, "You know I'm a huge fan of the Truckers myself, so when those fans come to the show I don't want to disappoint them."  Clearly they have all worked to exceed all expectations.
Jason started off the show somewhat unconventionally with a call for requests, perhaps a nod to the last show in DC where the requests became so frequent and loud he remarked something to the effect of "When you go to church, do you yell out your favorite passage during the service?"  The first request he took to open the show was "The Assassin" which was actually written by former Truckers band-mate Patterson Hood.  Hood no longer plays that song so it has since become a staple in Jason's live performances and fits in perfectly with his sets.  His next request taken was "Chicago Promenade" one of the tracks off his solo debut "Sirens of the Ditch."  Other songs played throughout the night were a mix of his solo and Truckers material.  Since his last appearance in DC, he has really honed his live show and the songs "Brand New Kind of Actress" and "Try" certainly showed this.  Another highlight of his set was "Into the Mystic" a song by Van Morrison which he was joined by a fiddle player from Will Hoge's band.  Finishing up the powerful set was "Danko/Manuel,"  Isbell's somber ode to life on the road as a musician.  I only wish the set could have been longer as there were several excellent songs Jason normally would play that were visibly missing, such as the powerful anthem "Never Gonna Change" off the Trucker's "Dirty South" album.
Despite my mild disappointment at the brevity of the set, something to be expected of a co-headlining tour, I left nothing short of blown away by Jason and his band.  It is very clear that these guys have a very big future for themselves and I hope he sees all the success that he saw with the Truckers.  Be sure to be on the lookout for a new CD sometime in the future, as Jason is writing songs and this will be recorded with his new band.  In the meantime you can be assured that these guys will be making a stop somewhere close to you, it is well worth your money to go listen to them.  While not a jam band these guys will impress even the most skeptical of listener.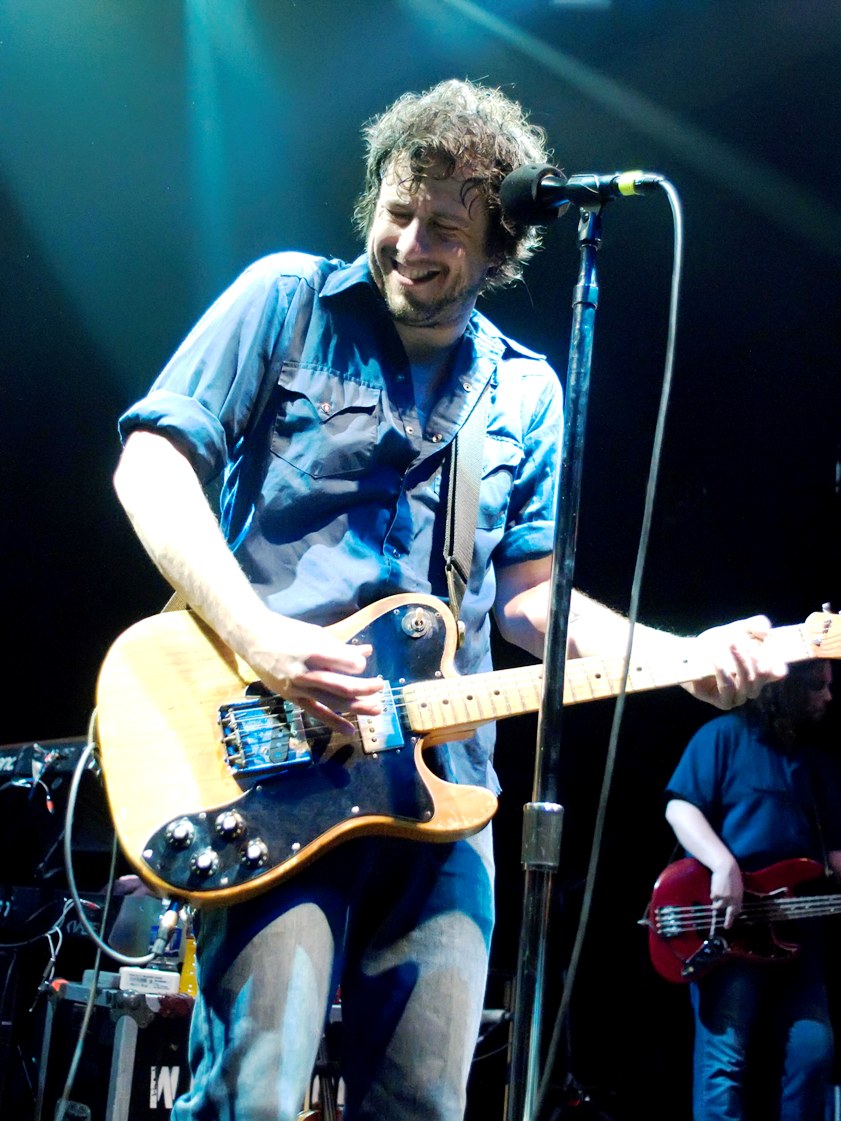 I have to admit that the next performer, Will Hoge, was someone I had never heard of before this tour was announced, so I went into this with no expectations whatsoever.  My first observation was that his fan base was much more predominately female and his style of performance was much flashier than Jason's.  This aside I would have to compare his stage presence to Bruce Springsteen but his songs more as a strange mix of Tom Petty, Bob Seger, Gavin DeGraw, and The Counting Crows with a bit more grit, a harder edge to them.  Overall more pop-influenced rock than the 400 Unit, Hoge still put on a great show alternating between slower numbers and his higher energy songs.  He has also managed to put together a band of excellent musicians to work with him.  His band composed of Jefferson Crow on keys, Sigurdur Birkis on drums, Adam Fluhrer on guitar, and Adam Beard on bass, managed to switch it up from styles heavily influenced by soul into a country twanged song effortlessly.
While I don't know his catalogue well enough to judge whether he stacked up to previous performances or his abilities; I can say that I did find the music catchy and well performed.  It was obvious his good fans extremely enthusiastic about his performance.  After re-listening to a tape of his performance I find I am liking it much more after a second time, and I am starting to pick out songs.  Hoge is one of those artists I think that will grow on you.  I think if you are a fan of the aforementioned bands I compared him to, then it would be worthwhile to check out Will Hoge the next time he's in the area.
This tour seems to be an unlikely pairing, but if you break it down it really is just a difference on the same take on rock and roll, heartfelt genuine catchy songs being the uniform factor between the two.  Perhaps this tour would be an excellent opportunity to acquaint yourself with either one of these fine musicians.
Catch Jason Isbell and Will Hoge as they continue their tour for the last three nights in Knoxville, Louisville, and Nashville.  Jason will be playing acoustic shows throughout the Southeast, full band shows in Europe, and making an appearance at the All-Points West festival in New Jersey this summer.  Will is scheduled to be playing throughout the East coast and will be making a stop at the Langerado festival.  Both these artist put on a fantastic show I hope they get the widespread success they greatly deserve.