As I was walking on the hill in Boulder to get some Chinese food and a beer before the show, I passed by a very animated and excited Jeff Austin (mandolin player from Yonder Mountain String Band) talking to a friend. It was interesting because he was putting the same energy into the conversation that he usually puts into his live performances. 30db is his creation with the guitar player from Umphrey's McGee, Brendan Bayliss. The two of them hit it off along the way because of their similarities in life; both love the Chicago Cubs, and they both got recently divorced. Combined with their love for music, this is a match made in heaven. 30db also features Cody Dickinson from North Mississippi Allstars on drums; Nick Forster, pedal steel player from the newgrass band Hot Rize and host of the local Boulder radio show "E-Town"; and technically mind-blowing Open Road bassist Eric Thorin. The culmination of this crew warmed the heart of the crowd on this weekday night.
The opening band was called Sonneblume, and they are fronted by Forster's daughter Liz. Their sound was warm, fuzzy, creamy, dark, and light at the same time. Throughout the whole opening set, all I could tell my friends was, "They sound exactly like Mazzy Star, but unique at the same time." It was a beautiful opener to a show that was a contrast to their sound. Liz Forster met guitarist Todd Ayers when they both worked at Robb's Music years ago, and they've crafted a musical relationship that can lead to something great. They encored with "16 Days" by Ryan Adams, and Liz prefaced it by saying, "We didn't write this song, but we sure like the guy who did."
30db graced the stage with smiles and humbleness galore. They came out quickly and opened with the title track from their first new album that came out earlier this month called "One Man Show." Shortly after giving much love to the hometown fans, Austin said, "I can tell the Fox Theatre dispensary opened up in the back of the building." Bayliss then remarked, "Anybody?" Through the next two songs, Nick Forster tore up his solos. I have seen him perform before, but never with this ferocity. Dickinson also shared in that intensity. He was all smiles throughout the night.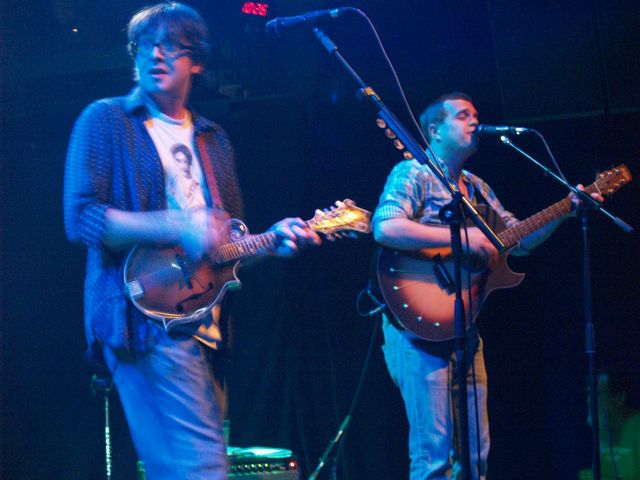 That was infectious, as the crowd began to smile and scream like teenage girls when the band went into "Don't Let Me Down" by the Beatles. The crowd sang along to the near-perfect rendition. Austin said that he wrote the next song for Split Lip Rayfield co-founder and guitarist Kirk Rundstrom, who died of cancer in 2007.
Before amazing introductions to which every member took a long intense solo, which included Dickinson's trademark scrub board solo and Thorin's incredulous bass solo, the band covered Modest Mouse's "The Good Times are Killing Me."
The band took a short break, but the show was far from over. There were approximately six encores in this show. It may as well of been a second set. The songs started slowly with just Bayliss and Austin, but then the whole band came out for several numbers. "A lot of their songs on this night sounded like a combination of the Lemonheads and Todd Rundgren," said folk-rock musician Garrett Hogan. It seemed to me throughout the night that they were teasing "Loving Cup." I'm not sure if it's because I have been saturated with that song lately or if they were truly teasing it, but it seemed like a pattern none the less.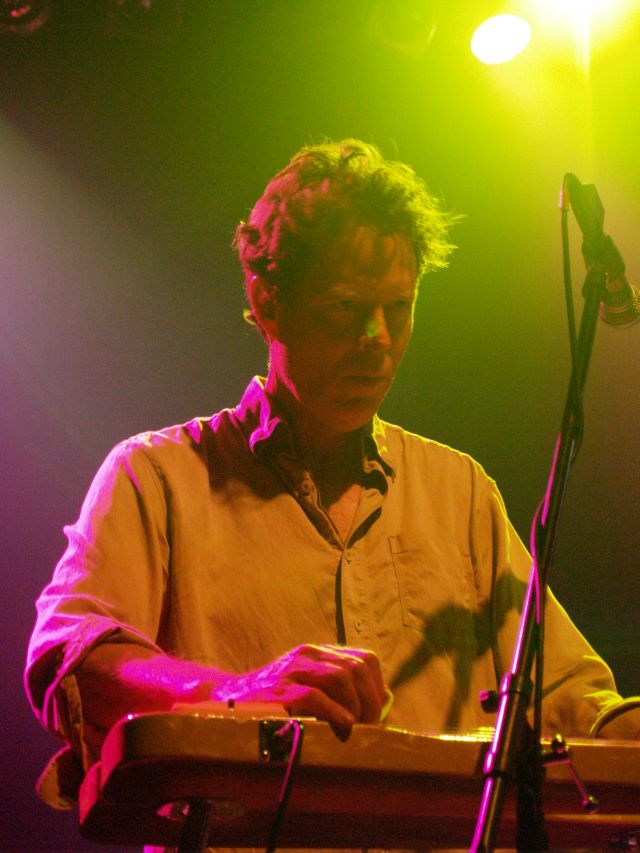 Finally, after praising the bottle of Jameson and talking about band disagreements with Forster, Austin led the band into "It's All Over Now Baby Blue" by Bob Dylan. Forster ripped the solo in that song, and the hometown heroes chuckled to end. The show exceeded my expectations even though I am a fan of all of the musicians, and it really showed the faithful the band's extreme diversity and talents.
Check out more of Phil's photos from the show.  Thanks to the folks at the Fox Theater for their warm hospitality.