This past Friday night at the Gothic Theater in Denver, CO, two bands collided to make one of the funkiest sounds and meaningful tributes to other artists that they have ever made. The energy in the room was evident by the crowd's fearless dancing. These are two of the fastest rising bands in our music scene, and together with some special guests, they produced. Analog Son was created by guitarist Jordan Linit (Kinetix, Ableminds) and bassist Josh Fairman (Kinetix). Fox Street is a large band with a giant soulful sound full of horns, fantastic singers, and a collection of some of the most talented and diverse rock n' rollers in the music business.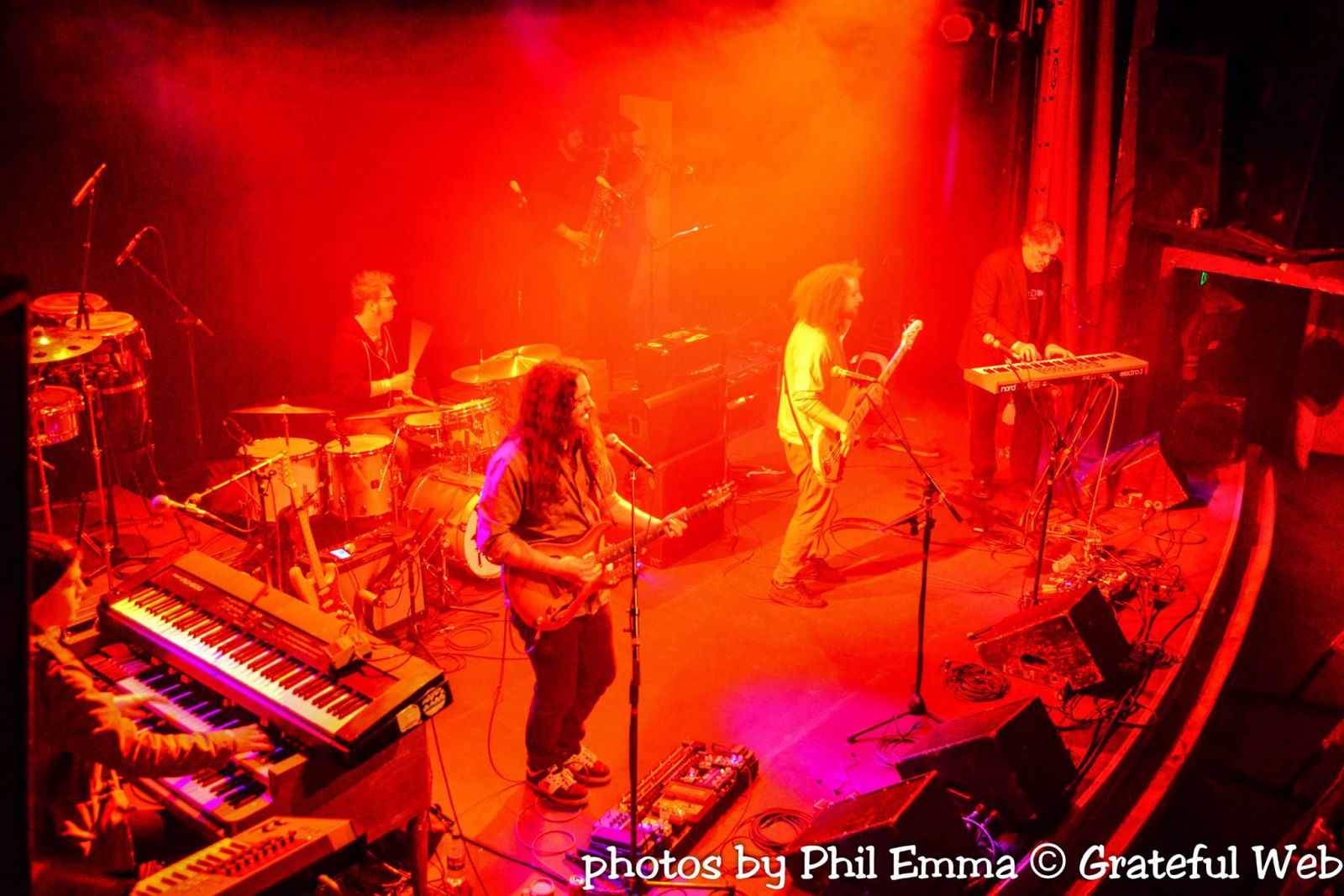 Analog Son took the stage first, and they did not need time to warm-up. Right out of the gates, their energy was evident. They opened with two funky songs, "The Game" and "Stomp and Shout," the title track off of their newest album. Fairman's vivacious hair was bouncing all over the place with the rhythms of his thrashing, and the crowd bounced along with him.  Throughout the rest of their set, they alternated between songs from both of their albums featuring a variety of guest musicians and singers. Lead singer Denver Parker was primed and ready with a half-faced Bowie style face paint and pipes that could give goose bumps the goose bumps. In addition, to Parker, singer Ashley Niven sang my favorite song of the night. It was David Bowie's "Fame." Their rendition was polished and groovy.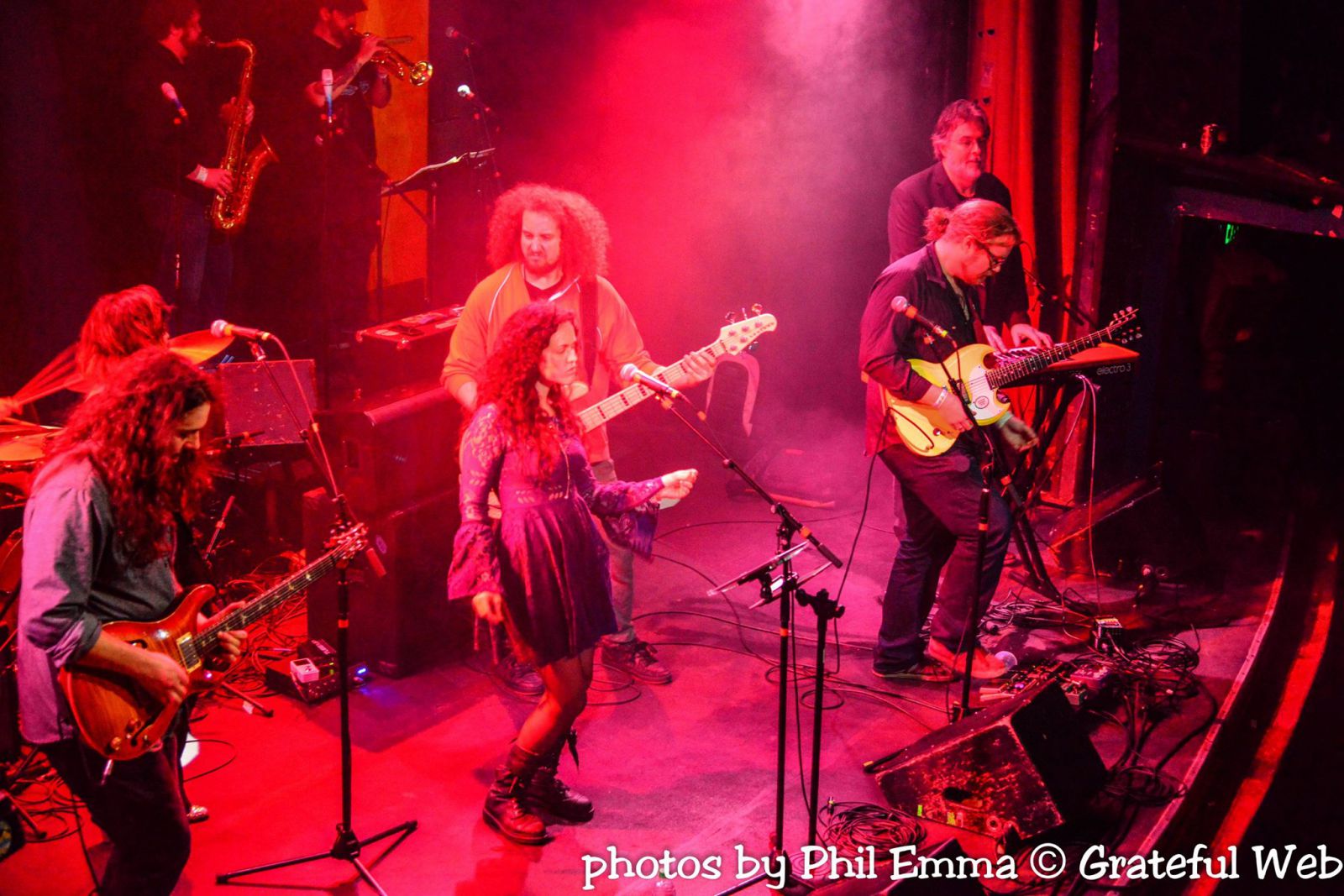 Fox Street collaborated with Analog Son all night, so when it was time for them to take the stage, it was a smooth transition. And once again there was no time wasted as Fox Street opened with an Alan Toussaint tribute and "Sneakin' Sally Through the Alley." This was my other favorite song of the night. At this point of the show, the crowd was full and their smiles and dancing filled the room.  Toussaint was a New Orleans and American legendary musician, who had a huge influence on music for over 60 years.  He recently passes away like David Bowie, and it is wonderful that these young and gifted musicians are paying tribute to their influences. Toussaint had his hand in so many songs that many other artists made famous. After "Sneakin' Sally," Fox Street played "Right Place, Wrong Time," Yes We Can Can," "Lady Marmalade," "Sweet Touch of Love," and "Southern  Nights."  All of these songs were either written, arranged, or produced by Alan Toussaint.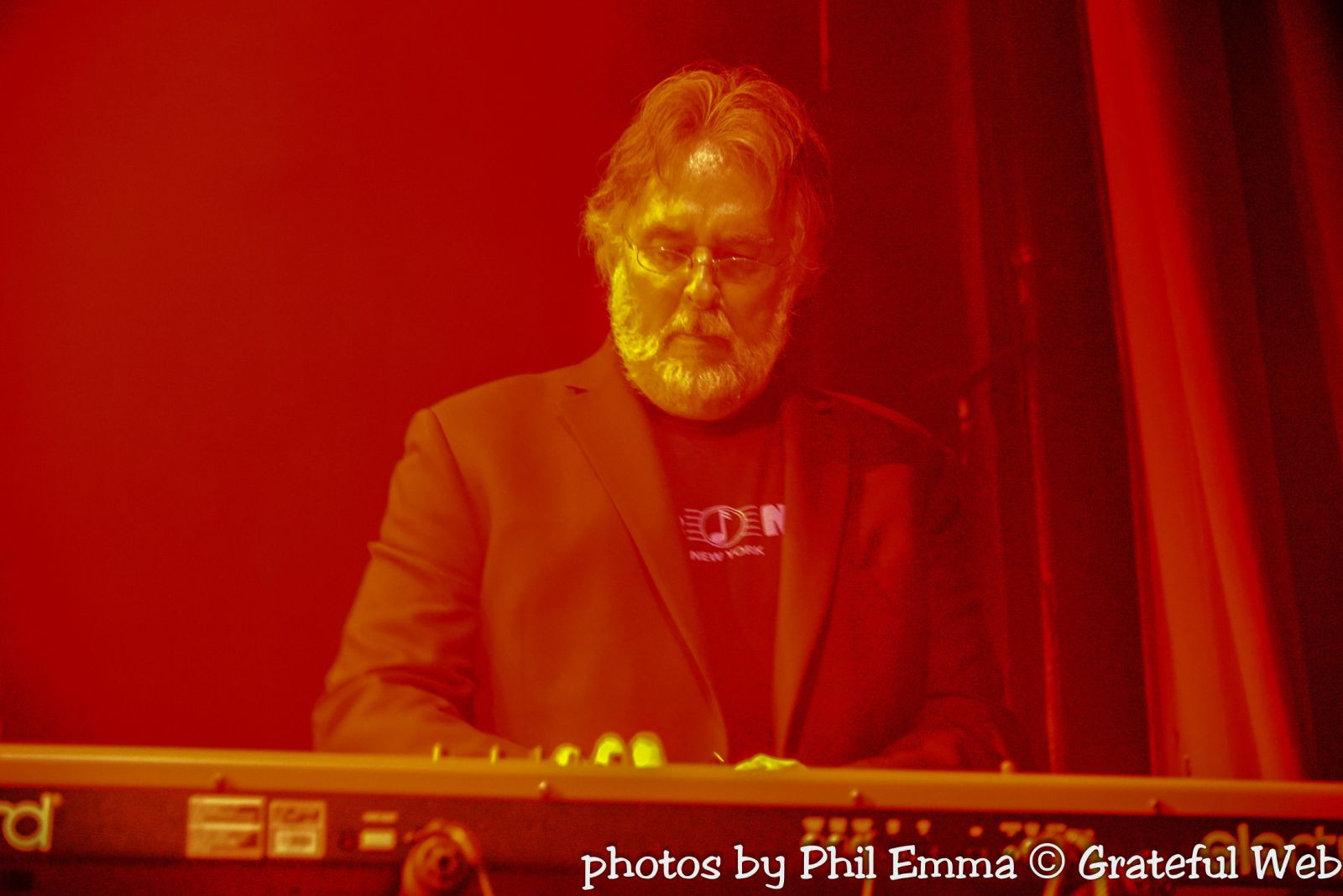 During the set break, I was made aware of a very special guest that played with the bands through most of the night. Denver's own, Eric Gunnison, taught a few of the guys from these bands a lot about music as their teacher, so they decided to invite him to join them for this monumental gig. Gunnison is a pianist, composer, bandleader, and music educator who has international acclaim in the jazz world. This Berklee graduate played with the Lettermen, Rare Silk, Ron Miles, Renee Marie, Christian McBride, Convergence, Wake Up Call, and Carmen McRae who played with one of my favorite musicians of all-time, Dizzy Gillespie to name a few. It was truly a family affair on this night, and the second set started with the same tenacity and drive as the first. This time it was mostly originals from their newest record, Authentic Western Style.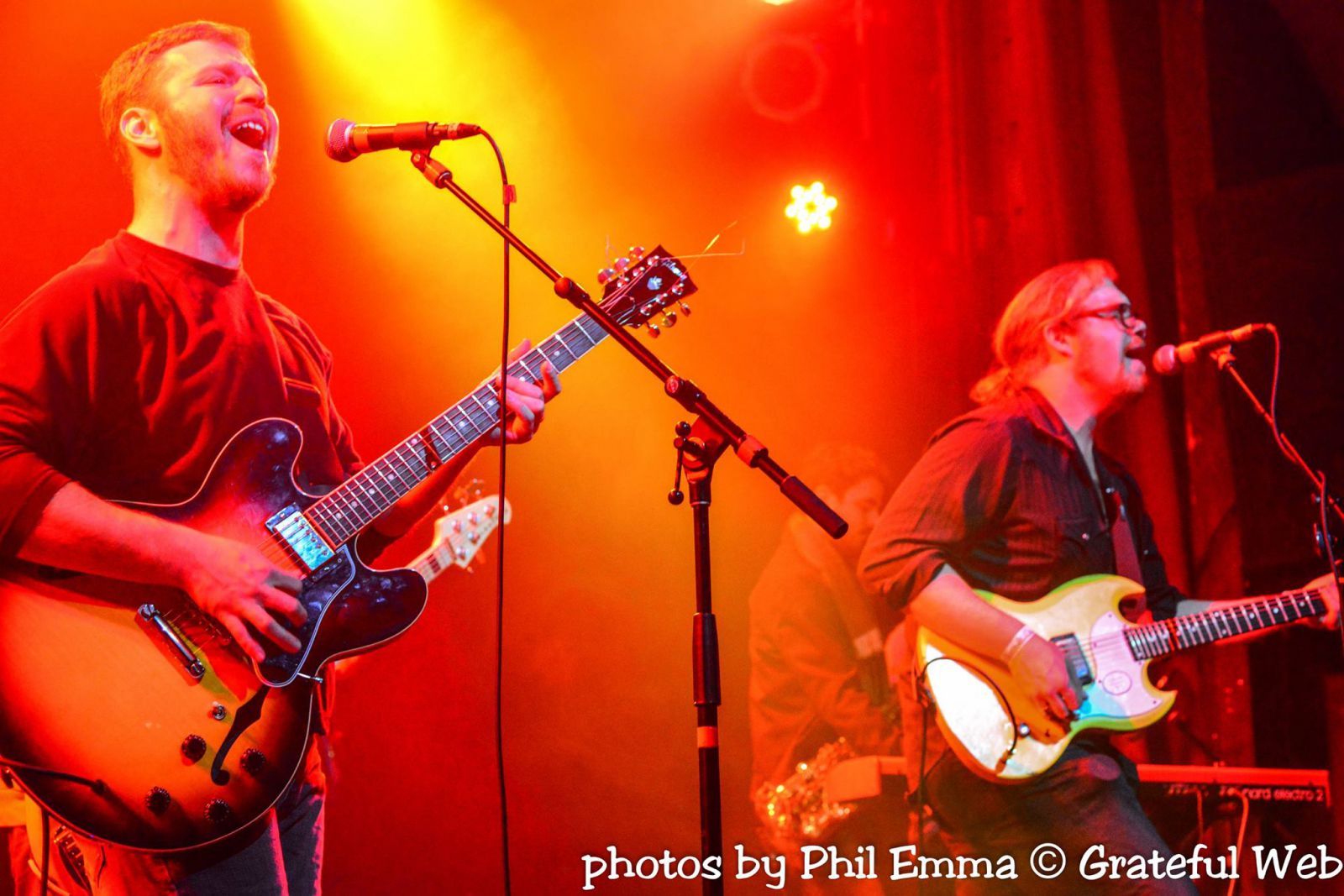 About the third song in, guitarist James Dumm ripped a solo that had the crowd's jaws dropped. Assembling with a powerful horn section, the fluttering cadence of drummer Eric Low, and the multi-talented singer/guitar player Jonathon Huvard, who ravaged harmonica solos, Fox Street boosted themselves among the Colorado elite in the music world.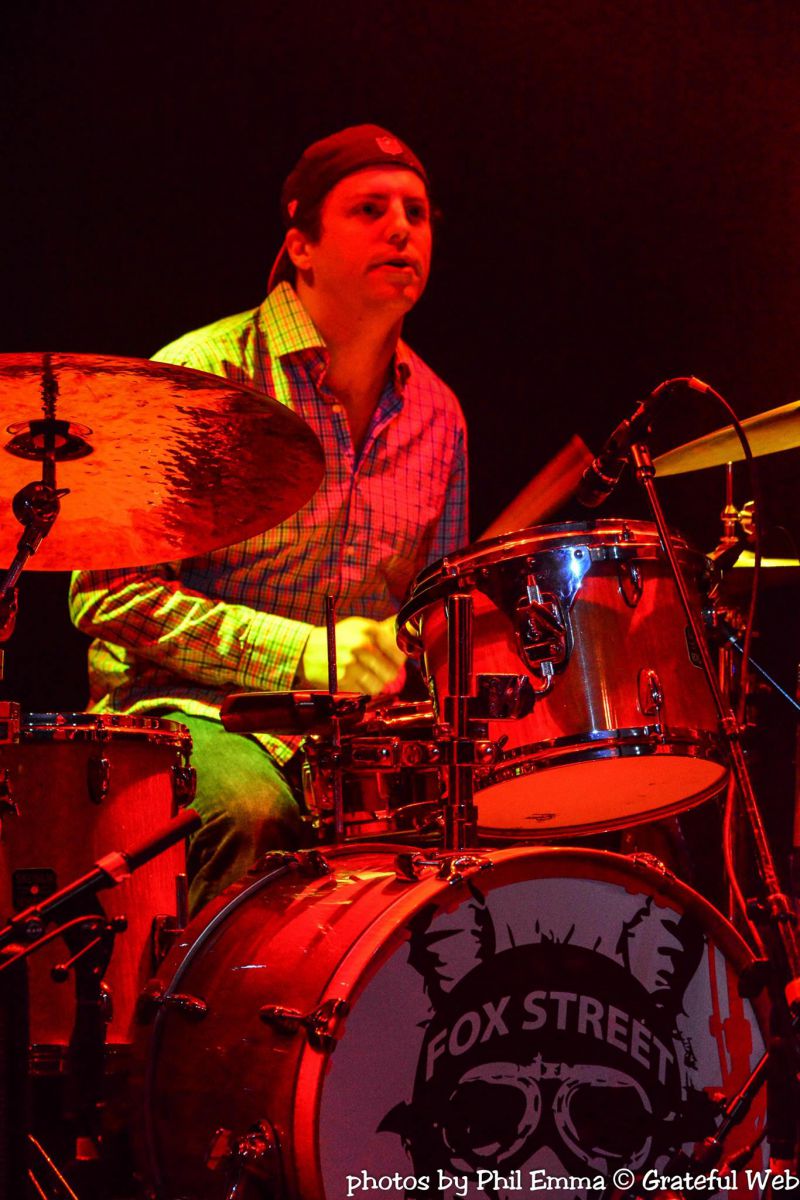 The end of the night turned back into a tribute to David Bowie with "Rebel Rebel," "Suffragette City," and "Golden Years." This show could not have possibly been much more fun. The guys in these bands are some of the hardest working men in the music industry, and their fan base is growing by the day exponentially. I highly recommend seeing these guys or buying their newest album on vinyl, Authentic Western Style.