Brandi Carlile and Jason Isbell's summer tours crossed paths in Portland, Maine Saturday night, co-headlining a double bill at Thompson's Point, a midsize outdoor venue on the banks of the city's Fore River. Both artists were backed by their full bands, and each played a set of about an hour and 15 minutes before a sold-out crowd of close to 5,000.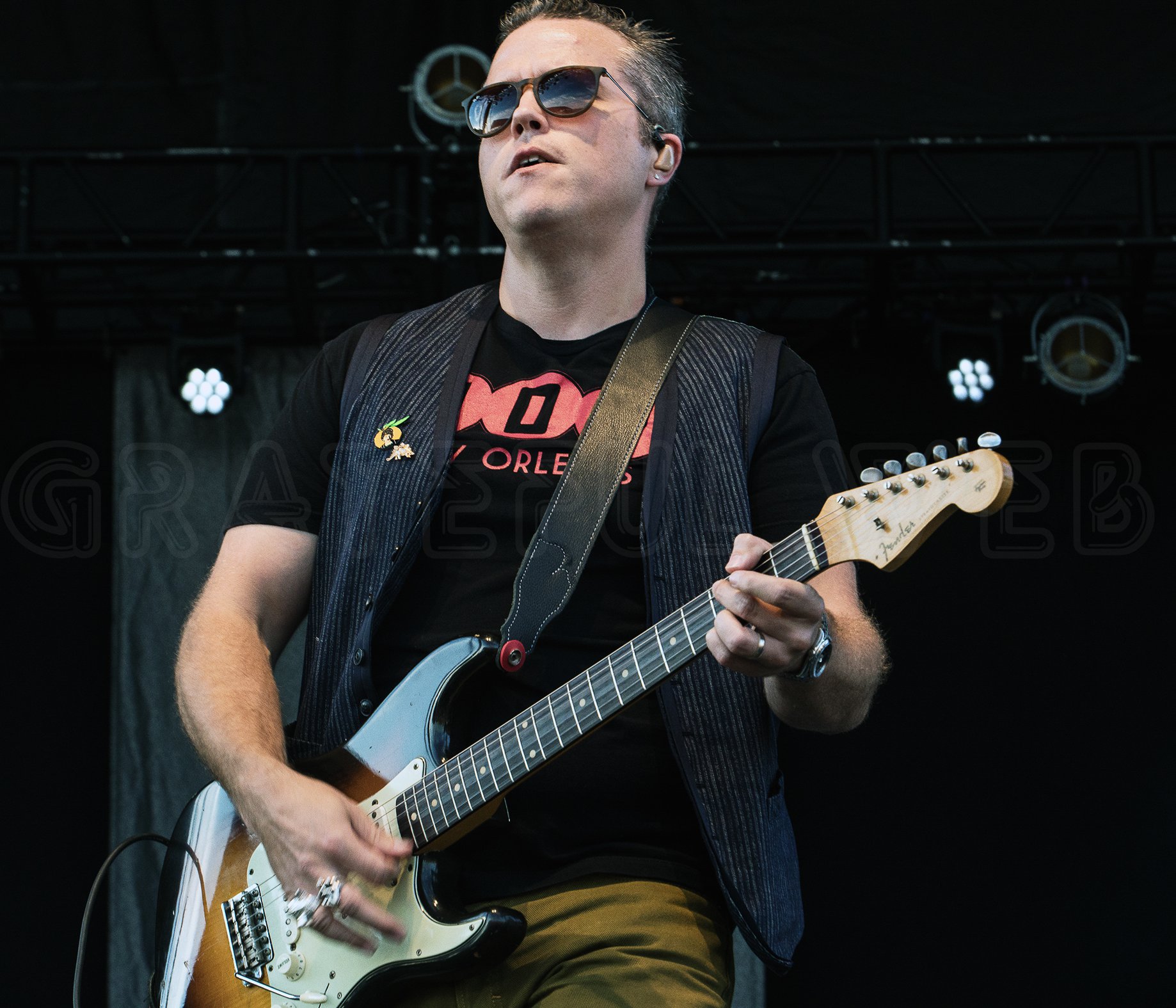 Jason Isbell and The 400 Unit took the stage first, with the sun still lighting the stage and a hefty portion of the crowd still streaming in. Their set list leaned heavily on the band's last two albums, 2017's excellent The Nashville Sound and 2015's Something More Than Free. After opening with "Hope The High Road," "24 Frames" and "Something More Than Free," Isbell & Co. started to hit their stride with "Last of My Kind," the opening track on The Nashville Sound. The song is a sad lament from a country boy lost in the big city; on album, it's a spare acoustic track, but live on stage it gets muscled up by Isbell and the five members of the 400 Unit.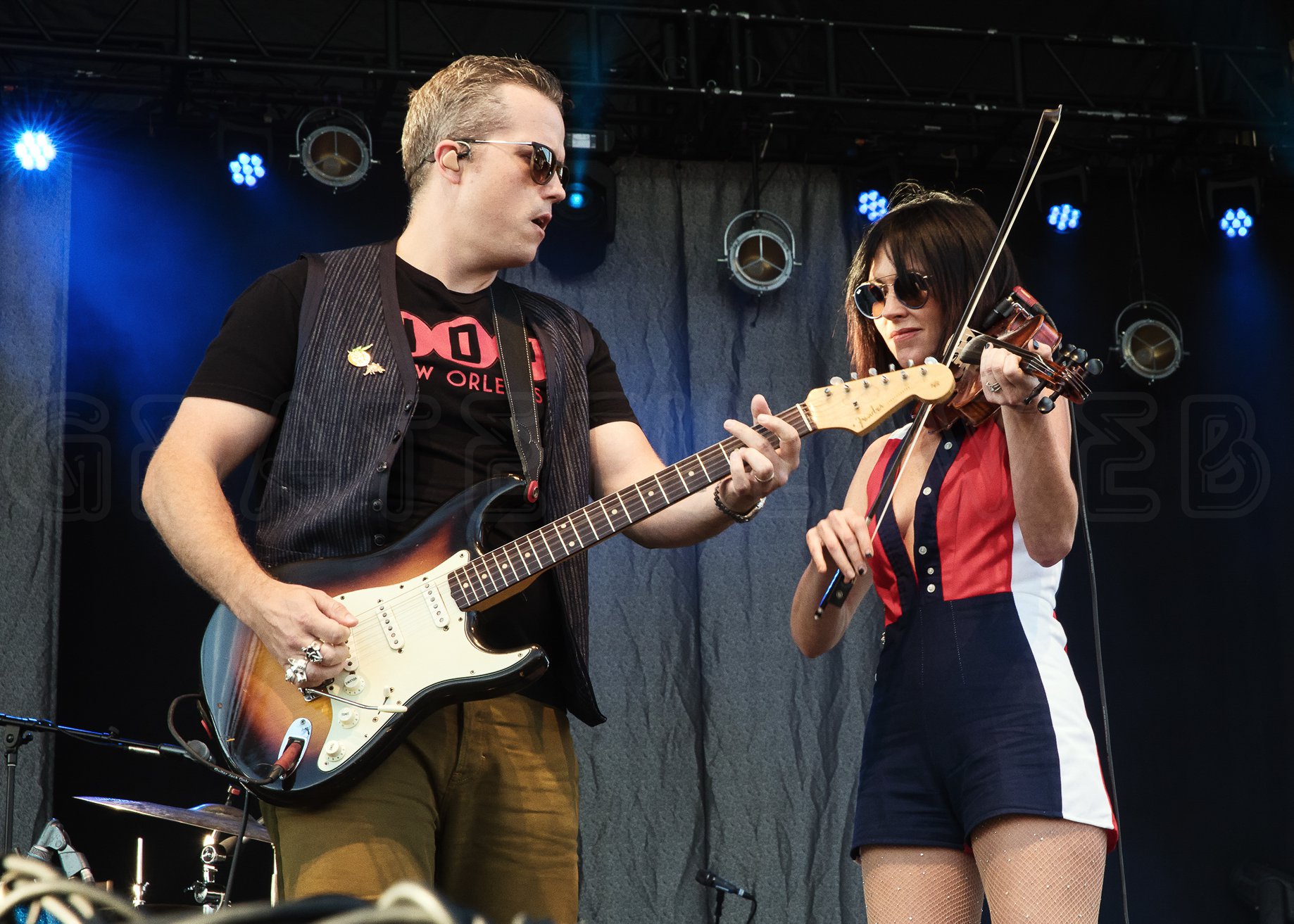 Much of the rest of the set was similarly amped up, including "Cumberland Gap," "Flying Over Water," "Super 8" and Isbell's classic "Cover Me Up," which received a sonic boost from Chad Gamble's two-fisted drumming. The set crested with a searing cover of Drive-By Truckers' "Never Gonna Change," which featured Isbell and guitarist Sadler Vaden trading solos. Fiddle player Amanda Shires, who has missed some 400 Unit dates this summer because of her own touring schedule, was with the band Saturday night, and colored nearly every song she touched with gold. As talented as the rest of the band is – and they're very talented – it's hard to imagine the 400 Unit without Shires in the mix, and thankfully that wasn't the case at Thompson's Point.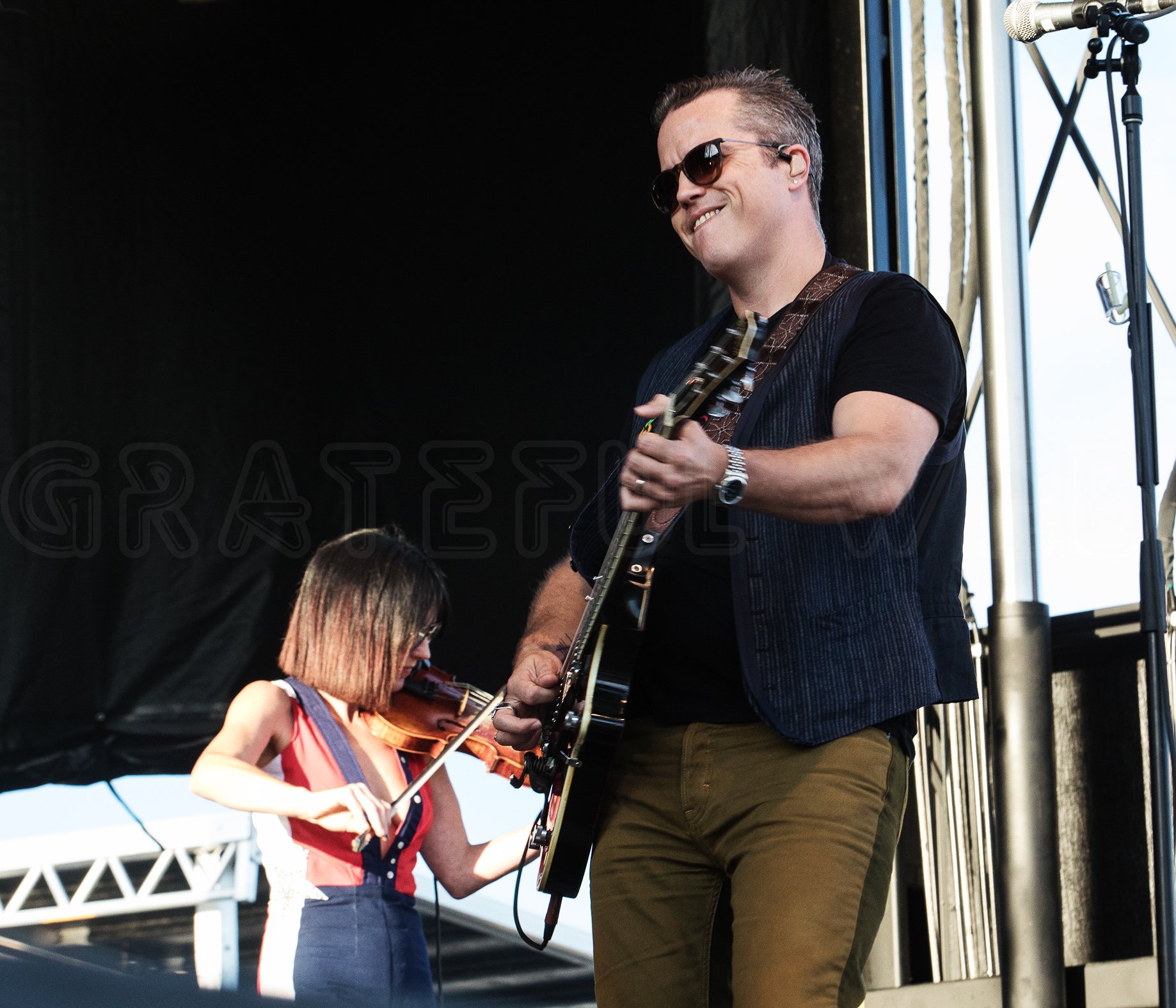 After a half-hour break to swap equipment, Brandi Carlile took the stage, backed by a 7-piece band and flanked, as always, by "the twins," brothers Phil and Tim Hanseroth on bass and guitar, respectively. Surveying the full crowd spread out in the twilight across an open field, flanked by food and beer vendors, Carlile remarked that, "We've come a long way from touring around in a little van."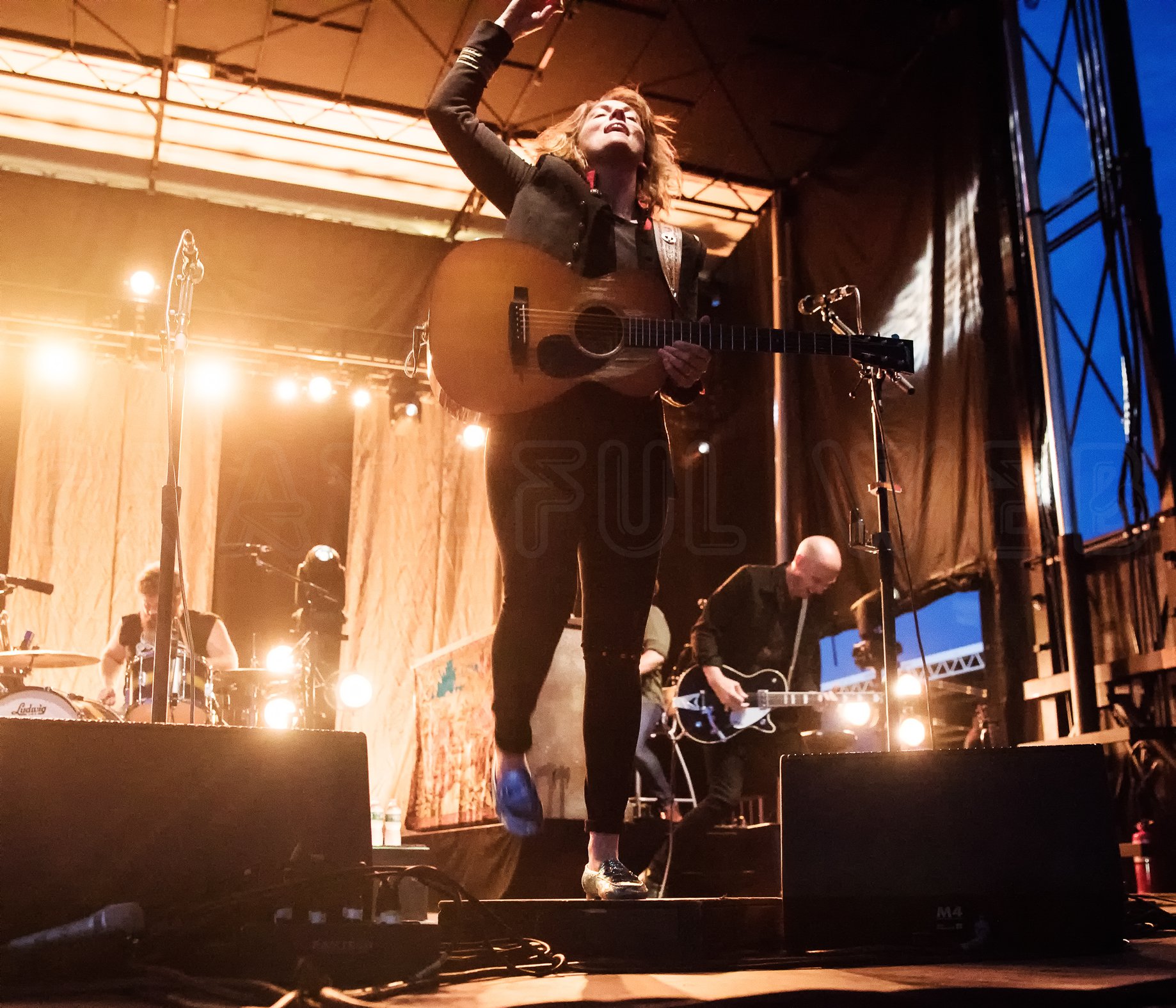 Carlile's latest album, By The Way I Forgive You, has generated some of the best reviews she's gotten over the last decade. The 10 songs on the album leave behind the youthful idealism that characterized Carlile's earlier work in favor of a hard-earned sense of loss, heartache and, at the same time, perseverance.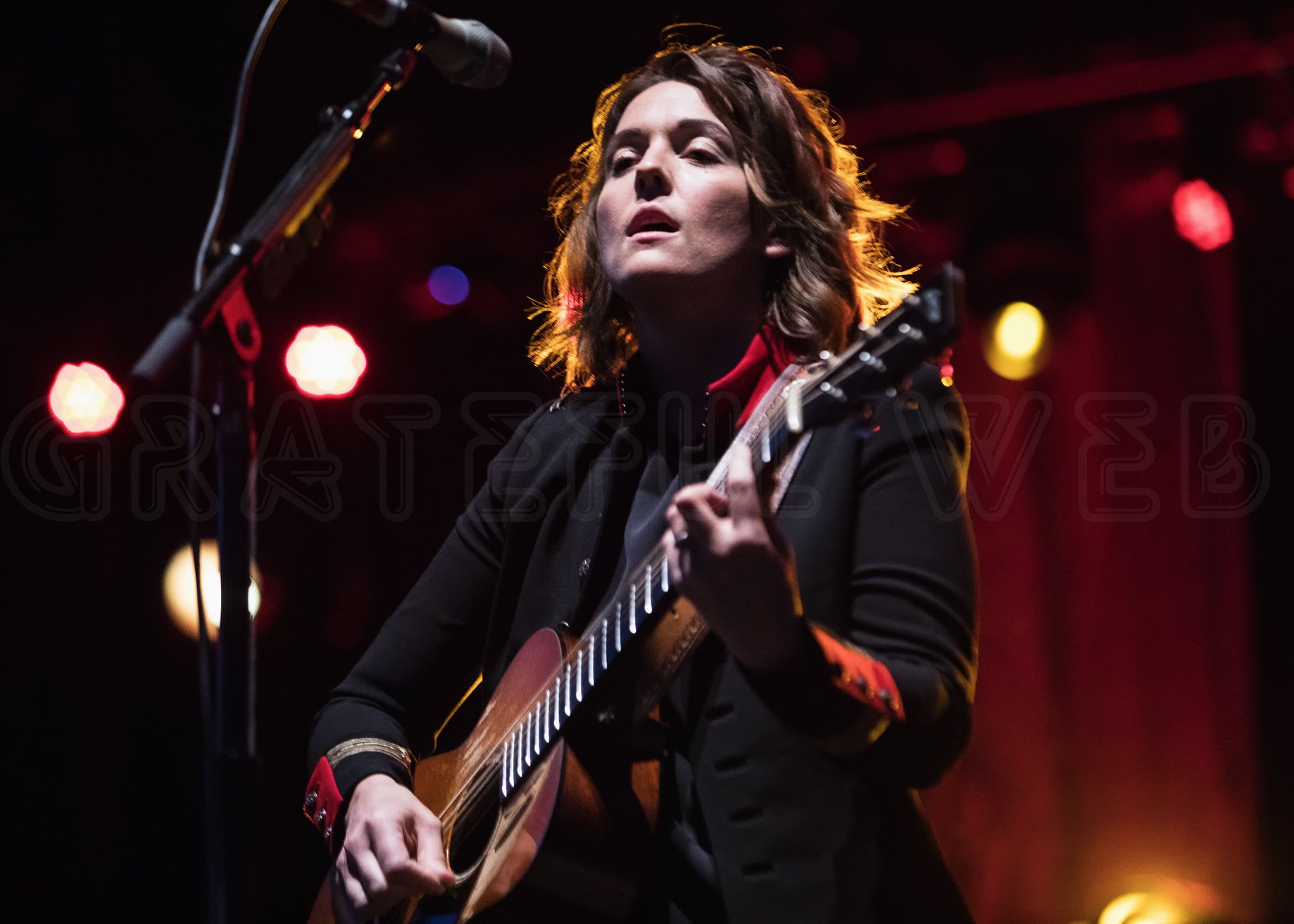 Most of her set was given over to the new songs, opening with "Every Time I Hear That Song" – whose lyrics provide the album with its title – and closing with "Hold Out Your Hand." She introduced "The Mother," a song written after the birth of her daughter Evangeline four years ago, as a reflection on her own struggle to come to terms with motherhood. She followed with "The Joke," a soaring piano ballad of alienation and exclusion. "This is for anyone who's ever felt like a misfit," she said. "Or an outsider. Or an illegal."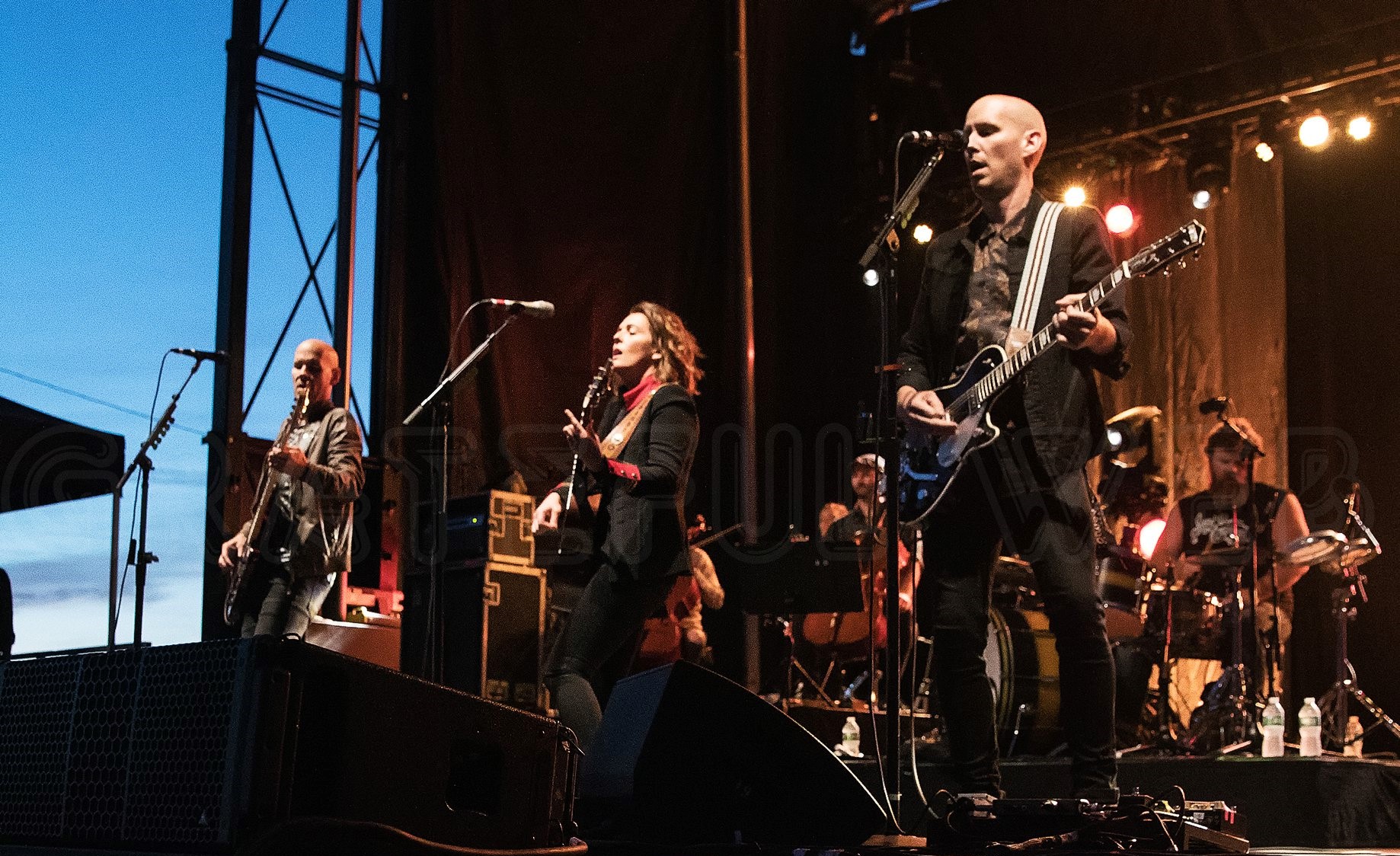 For anybody still laboring under the impression that Brandi Carlile is a folk act, however, she and her band unleashed a string of raw rock-and-roll at the height of their set, starting with "Sugartooth" and the rave-up "Mainstream Kid" before coming out of left field with a blistering cover of "Babe, I'm Gonna Leave You." To be clear, a cover of the Led Zeppelin version of "Babe, I'm Gonna Leave You," not the Joan Baez version. Propelling this whole stretch was the beastly pounding of veteran drummer Chris Powell, who is relatively new to Carlile's band. It's as if Peter, Paul and Mary suddenly became Peter, Paul, Mary and John Bonham. As far as I'm aware, they've never tried this cover before, although Zep's "Going to California" was a staple of Carlile's set during last year's tour.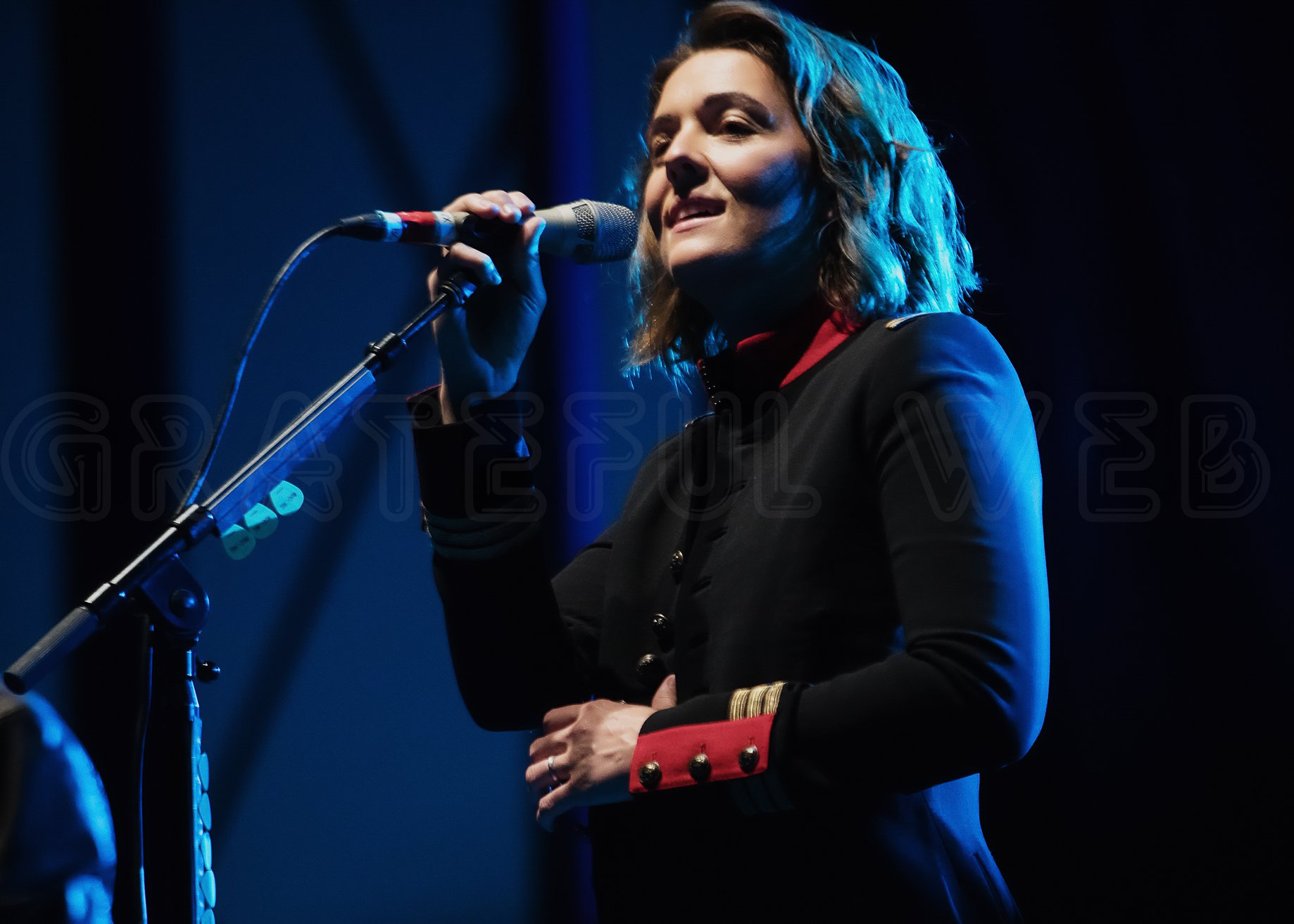 Other highlights included a sublime version of "The Eye," perhaps the strongest track on 2015's The Firewatcher's Daughter, with the Hanseroth twins joining Carlile in three-part harmony, and "Whatever You Do," whose chorus declares, "There's a road left behind me that I'd rather not speak of/And a hard one ahead of me, too."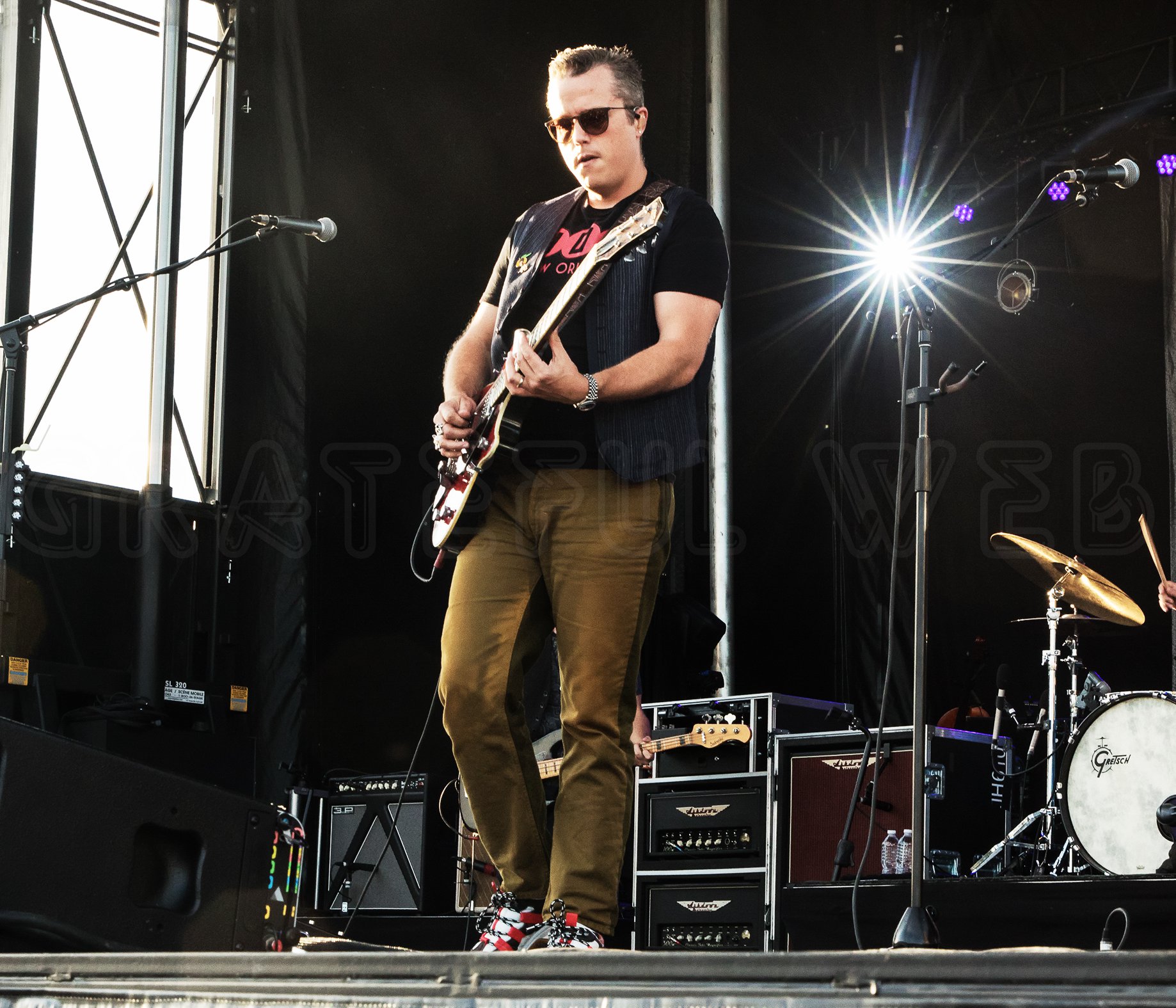 Both Carlile and Jason Isbell and his band will be appearing at the Newport Folk Festival this coming weekend.