Not much has been heard from Grace Potter since her appearance last year at her signature music festival, Grand Point North, a small-scale two-day fest staged on the edge of Lake Champlain in Burlington, Vermont. Potter was going through a host of personal changes in 2017 and had put music aside for much of the year. But she was back on stage this weekend, headlining both nights of the fest with a new – and very able – backing band, and debuting a handful of songs slated for a forthcoming album that Potter hopes to release in 2019. 
Grace Potter's 15-year musical journey has taken a number of twists and turns, losing some fans on the way, gaining others. But the Grace Potter who commanded the stage over two nights in Vermont sounded like an artist turning back toward her roots.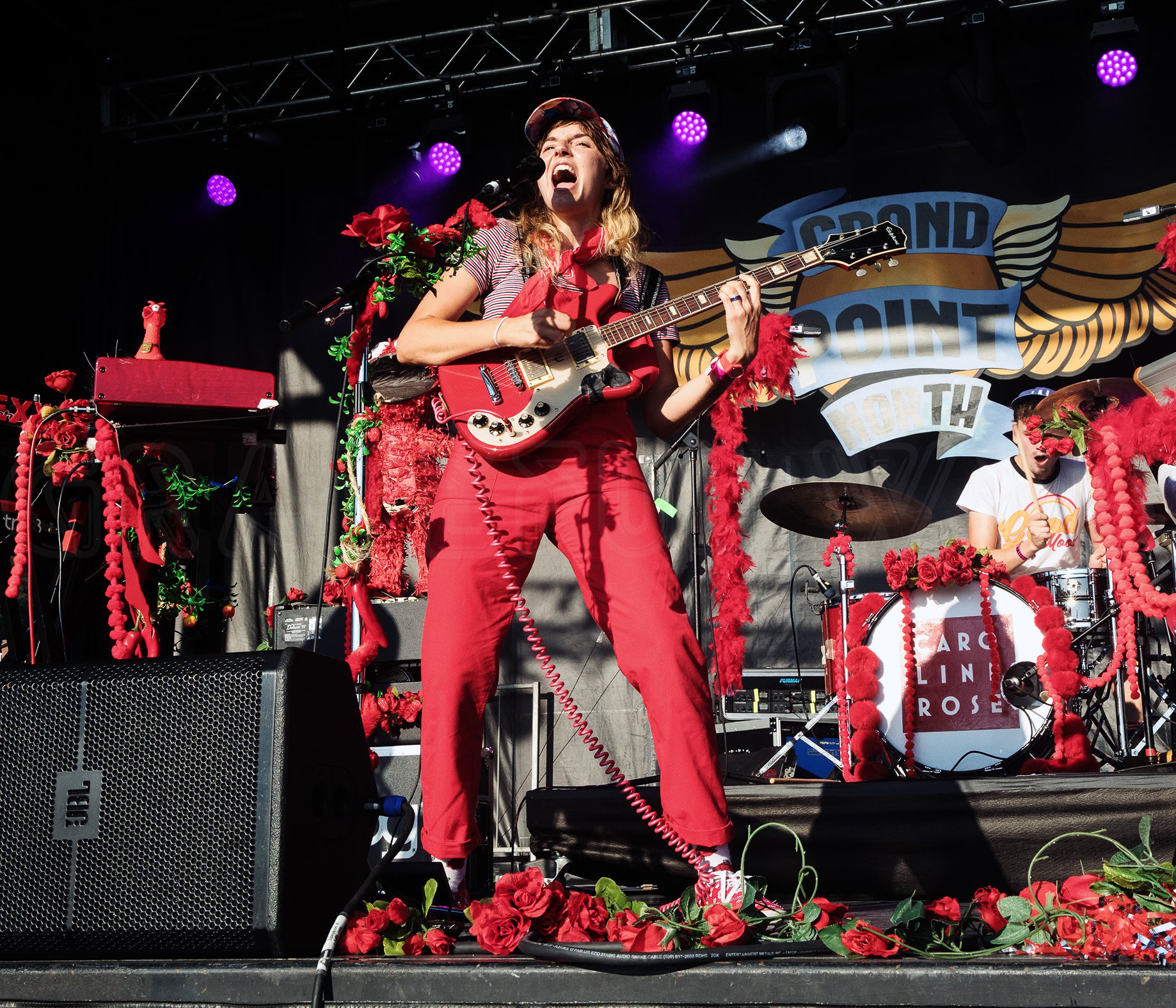 The undercard at Grand Point North featured an eclectic mix of up-and-coming and veteran artists, ranging from indie-folk bands like Mt. Joy, to pop acts like Caroline Rose, soul-rockers Sister Sparrow and the Dirty Birds, Black Crowes spin-off The Magpie Salute, Nathaniel Rateliff & The Night Sweats, and long-time troubadours Ani DiFranco and Jackson Browne.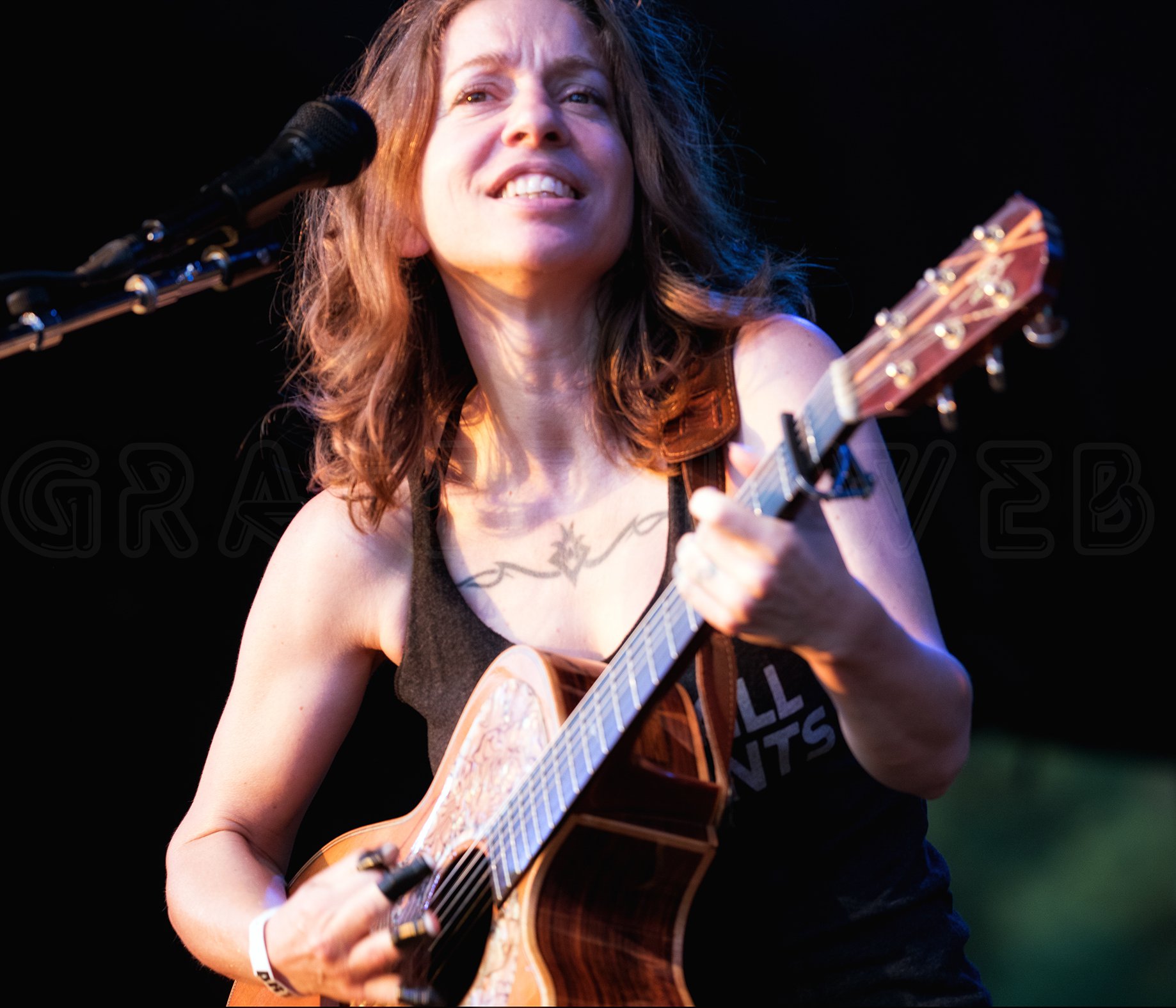 Jackson Browne was clearly part of the draw for the crowd on the sold-out Saturday portion of the festival. It was a subdued set by the veteran singer, whose voice remains nearly as strong as it was in his prime. His set list leaned toward the wistful and contemplative, that of the artist looking back on his yesterdays. He covered Lowell George's "Willin'" – "I've been kicked by the wind, robbed by the sleet, had my head stoved in, but I'm still on my feet, and I'm still…willin'." Among his own classics, "Late for the Sky," "The Pretender" and "Take It Easy" highlighted the hour-long set.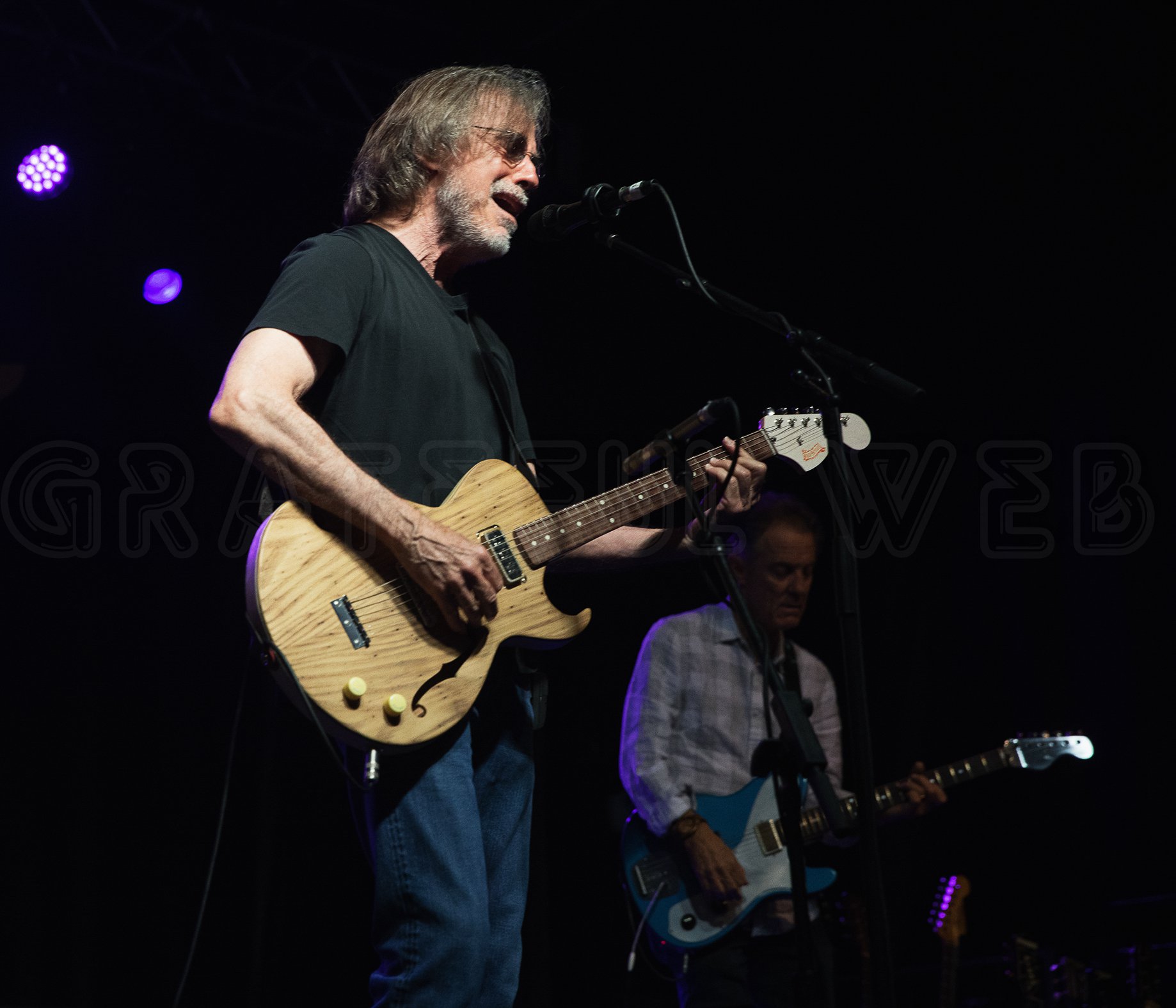 Nathaniel Rateliff & The Night Sweats had the penultimate set Sunday evening; their vintage R&B sound a perfect fit for this festival's fan base. With nearly an hour and a half to play, the band stormed through an extended set list that threw nearly everything they had at the dancing crowd. When they get cranking – on tunes like "You Worry Me," "I Need Never Get Old," "Trying So Hard Not to Know," "Hey Mama," "Tearing at the Seams" – there's no better live rock-and-soul revue than Nathaniel Rateliff and the Night Sweats.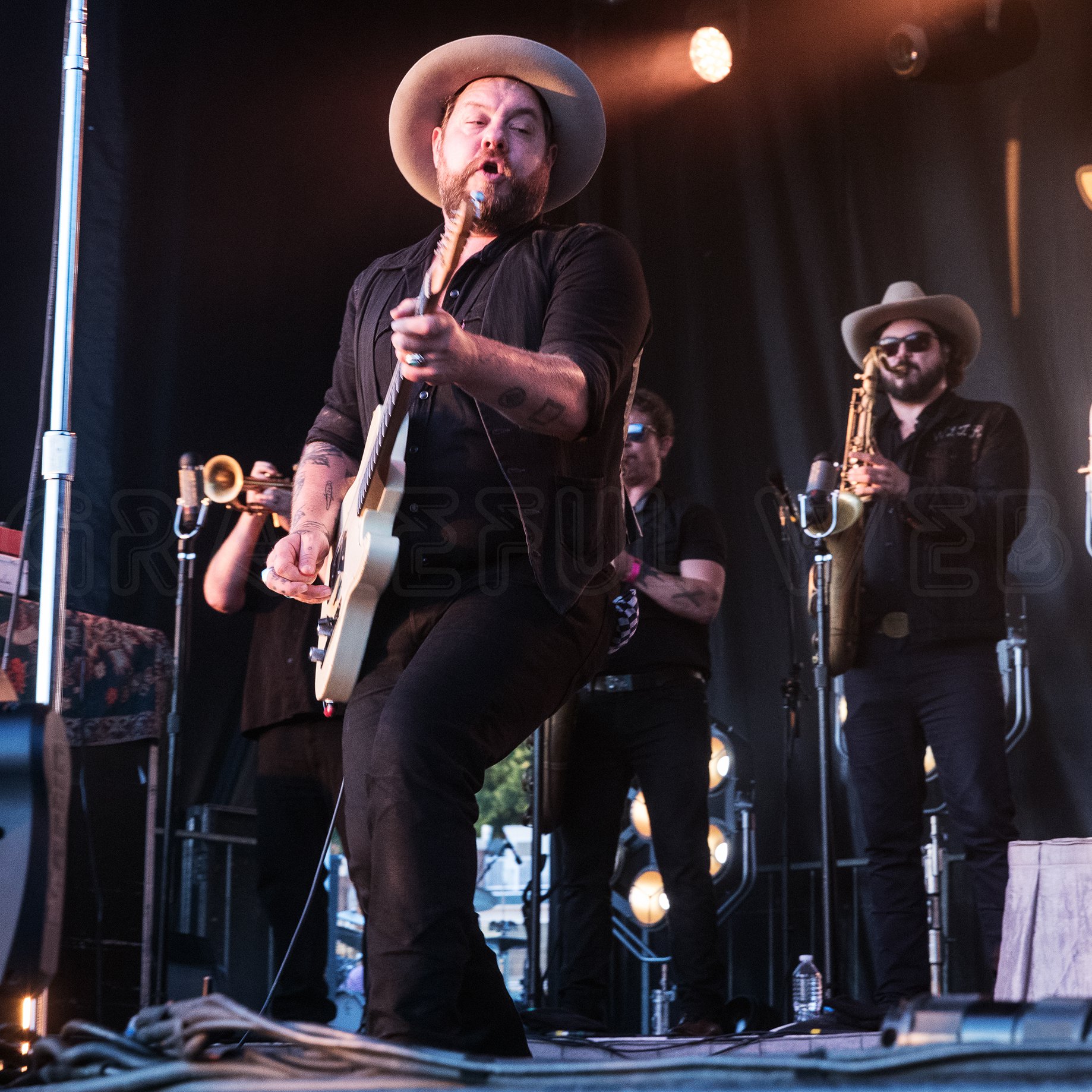 Grace Potter's Saturday and Sunday night headlining sets each had their own feel – Saturday a little more straight-ahead rock n' roll, Sunday night a little more slinky.
The 35-year-old Vermont native was introduced Saturday evening by 77-year-old Bernie Sanders, the state's "junior" Senator, who praised the singer's long-standing commitment to racial and economic justice.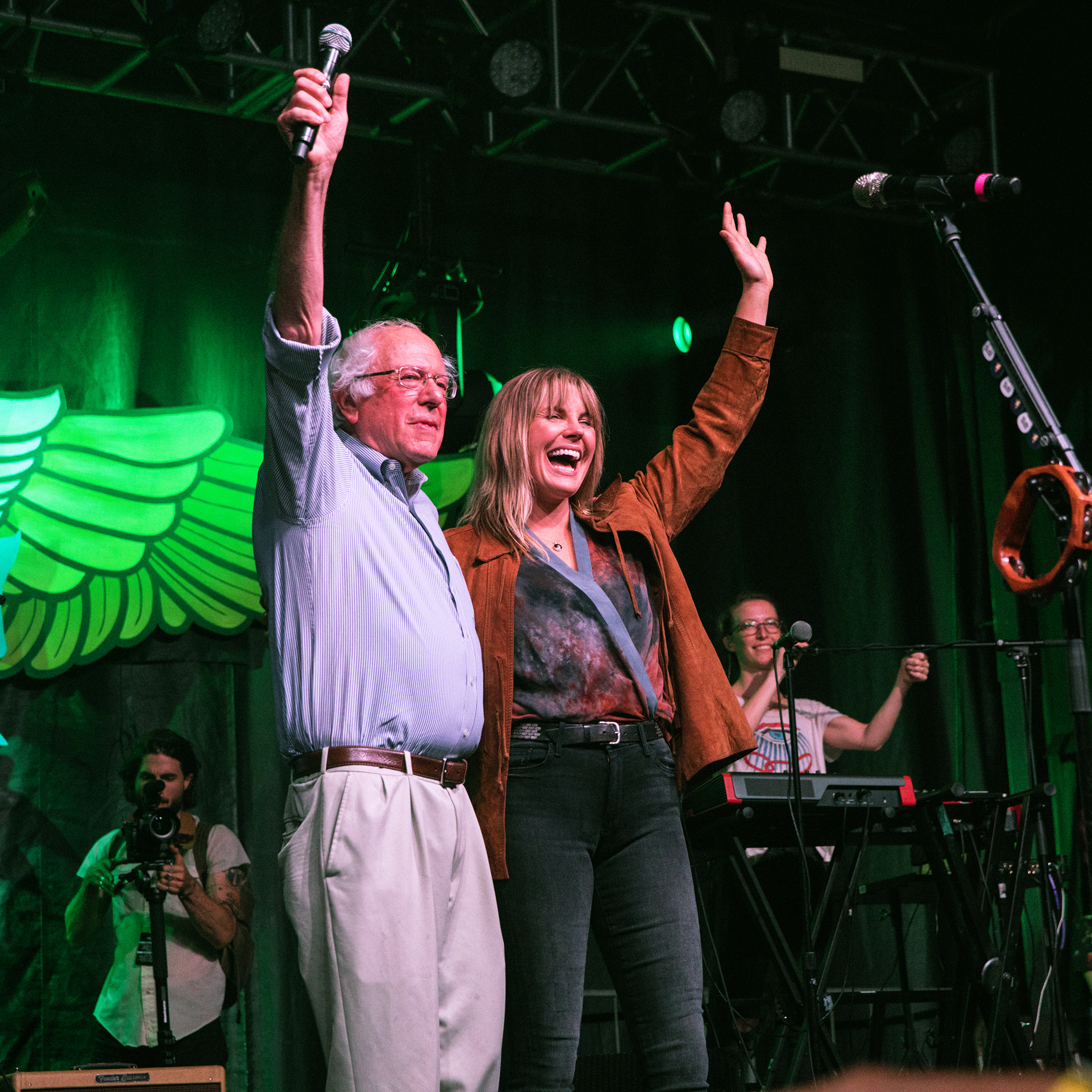 Clad in black jeans, boots, and brown suede jacket, Potter, seemed ready to rock from the get-go, launching straight into a rip-roaring "Medicine." For a band and singer that have only played a handful of festival dates this year, the jumpstart was impressive.  They mixed songs from the four main Grace Potter and the Nocturnals' discs with a sprinkling from Grace's solo album, 2015's "Midnight." The set hinged on a heartfelt version of "Apologies," Grace at the piano, the song more than a decade old at this point, but made poignant anew by the breakup last year of her marriage to Nocturnals' drummer Matt Burr. After that, she blasted through a closing stretch that included an appearance by Kenny Chesney for a cover of "You and Tequila" – not sure it counts as a cover when the artist you're covering is singing with you – and towering versions of "Turntable" and "The Lion, The Beast, The Beat."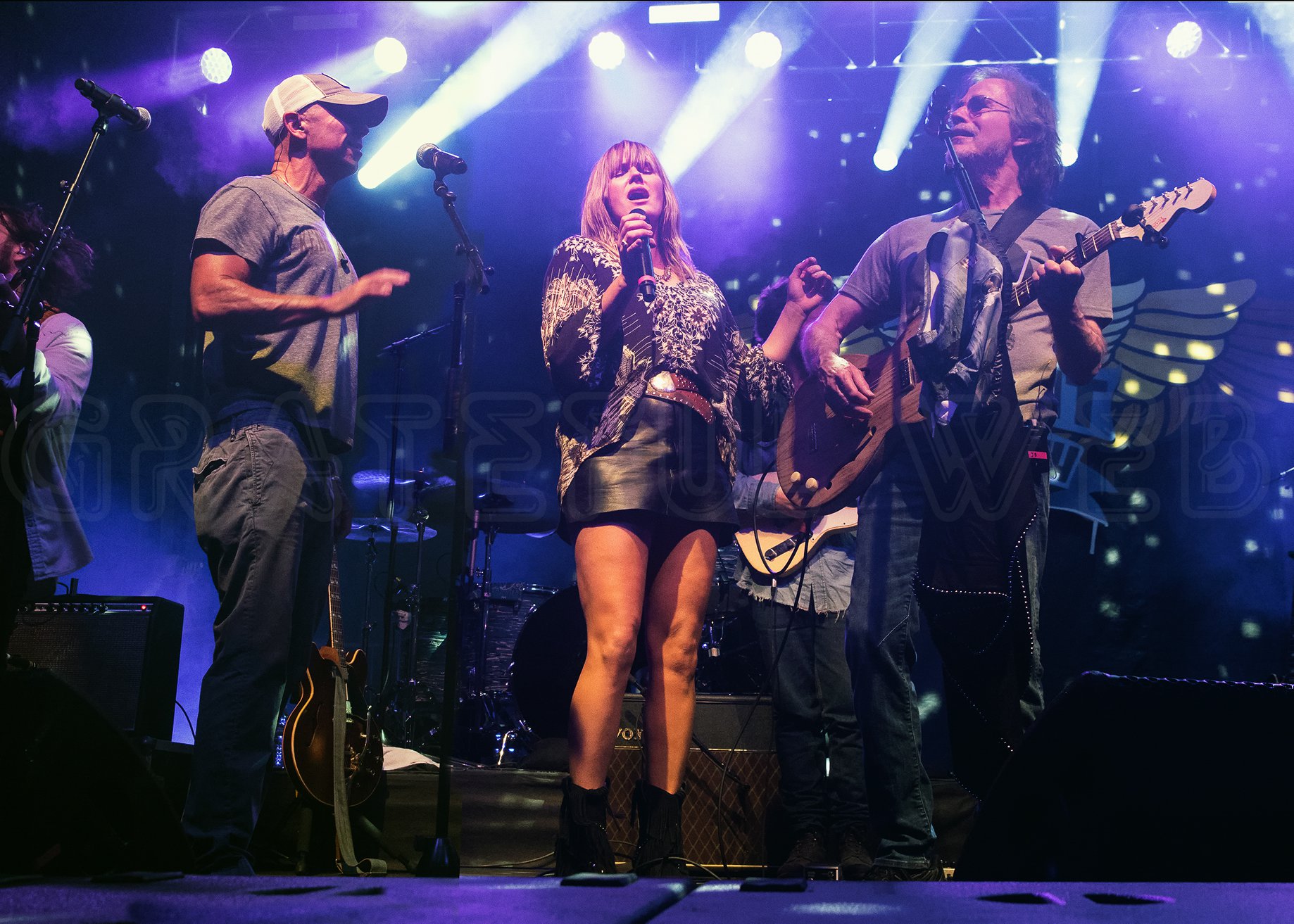 The encore started soulful, with a rendition of John Prine's classic "Angel From Montgomery," in which Potter was joined midway through by Jackson Browne. The legendary singer stayed on for the rest of the encore, including a breezy "Doctor My Eyes," a rollicking cover of Warren Zevon's "Lawyers, Guns, and Money," and a sing-along "Running on Empty" to close out the night.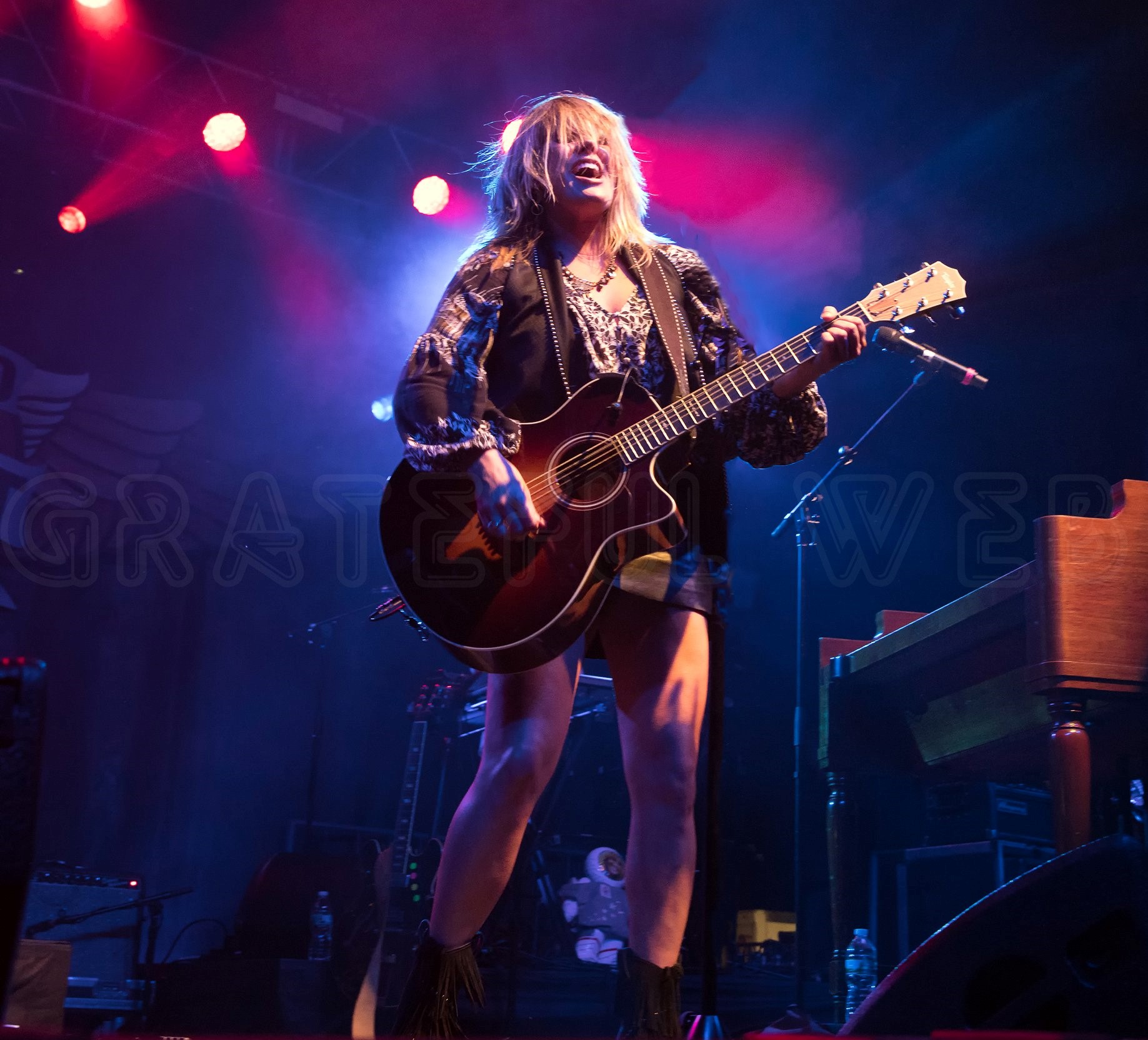 Potter lit a match to Sunday night's set with a simmering "Look What We've Become" and the set never really dropped below low boil from there. "Ah Mary," "Turntable," "Medicine" and "Empty Heart" all showed up on both night's set lists, but were different songs each night. If Saturday was a night out rocking and rolling with friends, Sunday was a one-night stand. Maybe that's why Grace swapped the jeans for a black leather mini-skirt on night two.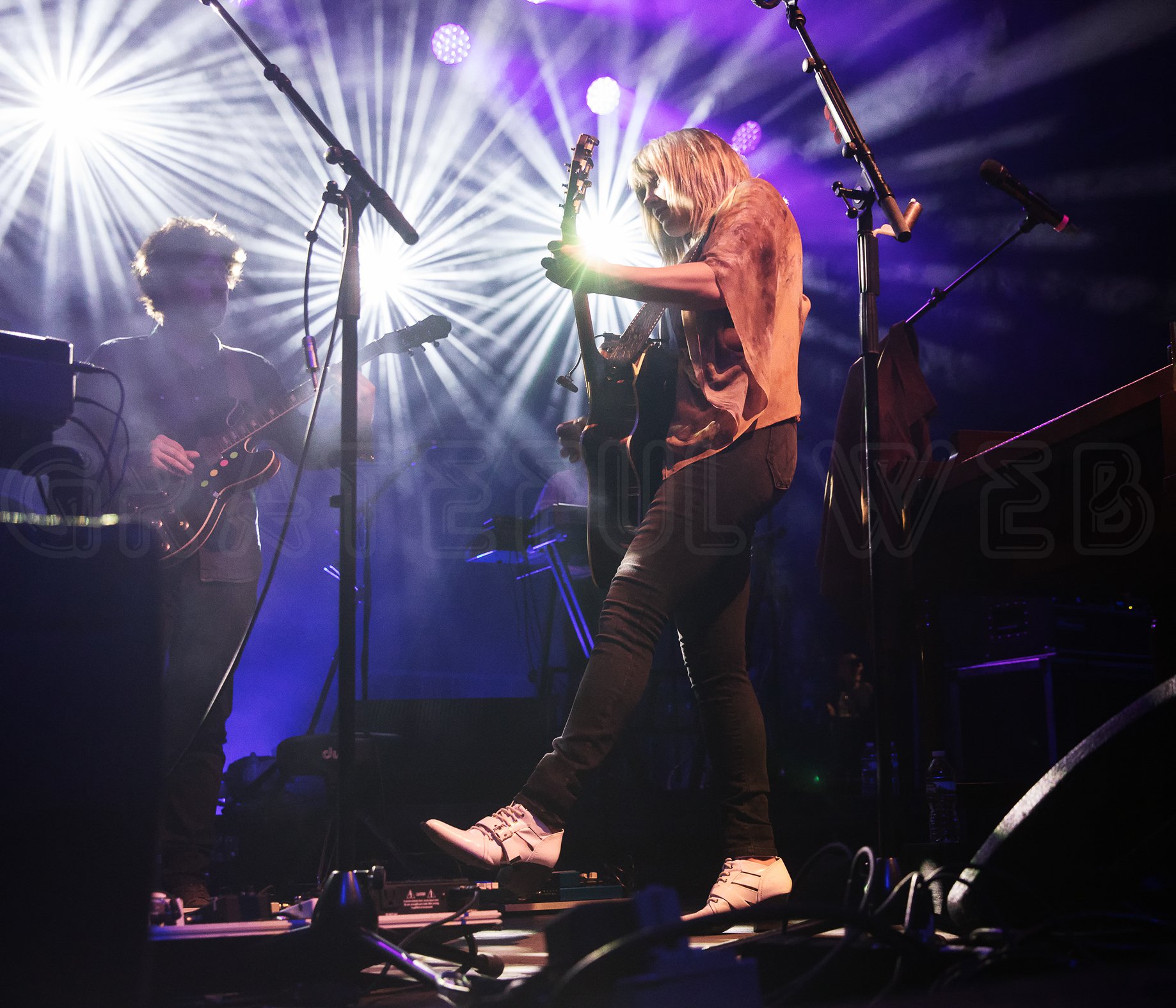 She also dropped three new songs on the crowd, and all three elicited very positive reaction. The first, "Every Heartbeat," had a distinctly country vibe, while "Back To Me" was a more straightforward rocker, and "Everyday Love" a midtempo tune that would've felt at home on a Fleetwood Mac album.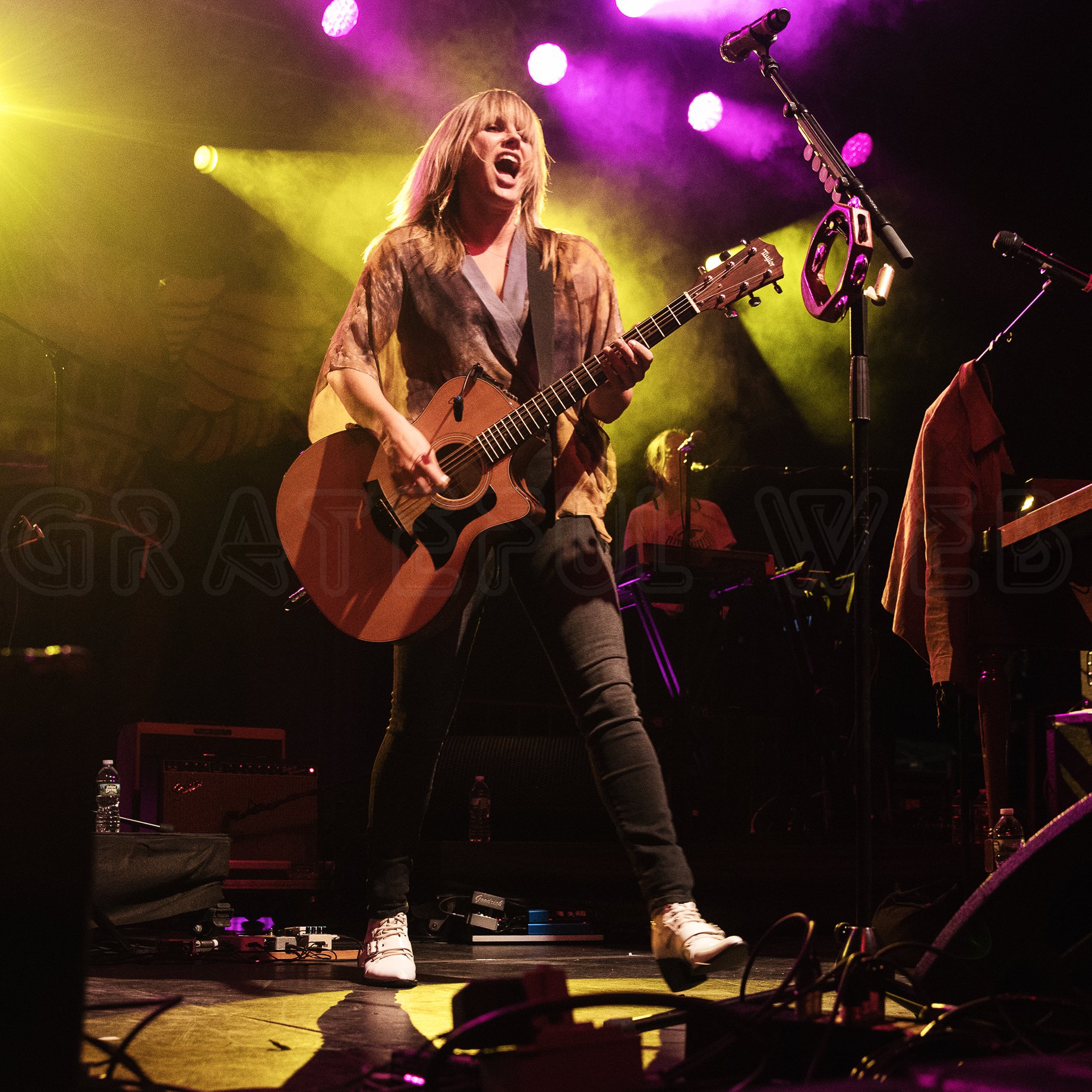 "You're hearing the beginnings of what's coming next," Potter said from the stage, and while it may be too much to draw a bead on the upcoming album from three songs, I would suggest that long-time fans keep an ear peeled for its release, because odds are they're going to like what they hear. Potter herself would probably resist the notion that she's turning back toward anything, and that's fair.  But based on a listen to the two full sets of music she delivered in the space of 24 hours this weekend, it was hard not to hear an artist tapping back into her soulful, country, rock-and-roll side. Even Potter's cover of Etta James' "I'd Rather Go Blind," which followed on the heels of "Every Heartbeat," sounded like something Aretha Franklin would have applauded.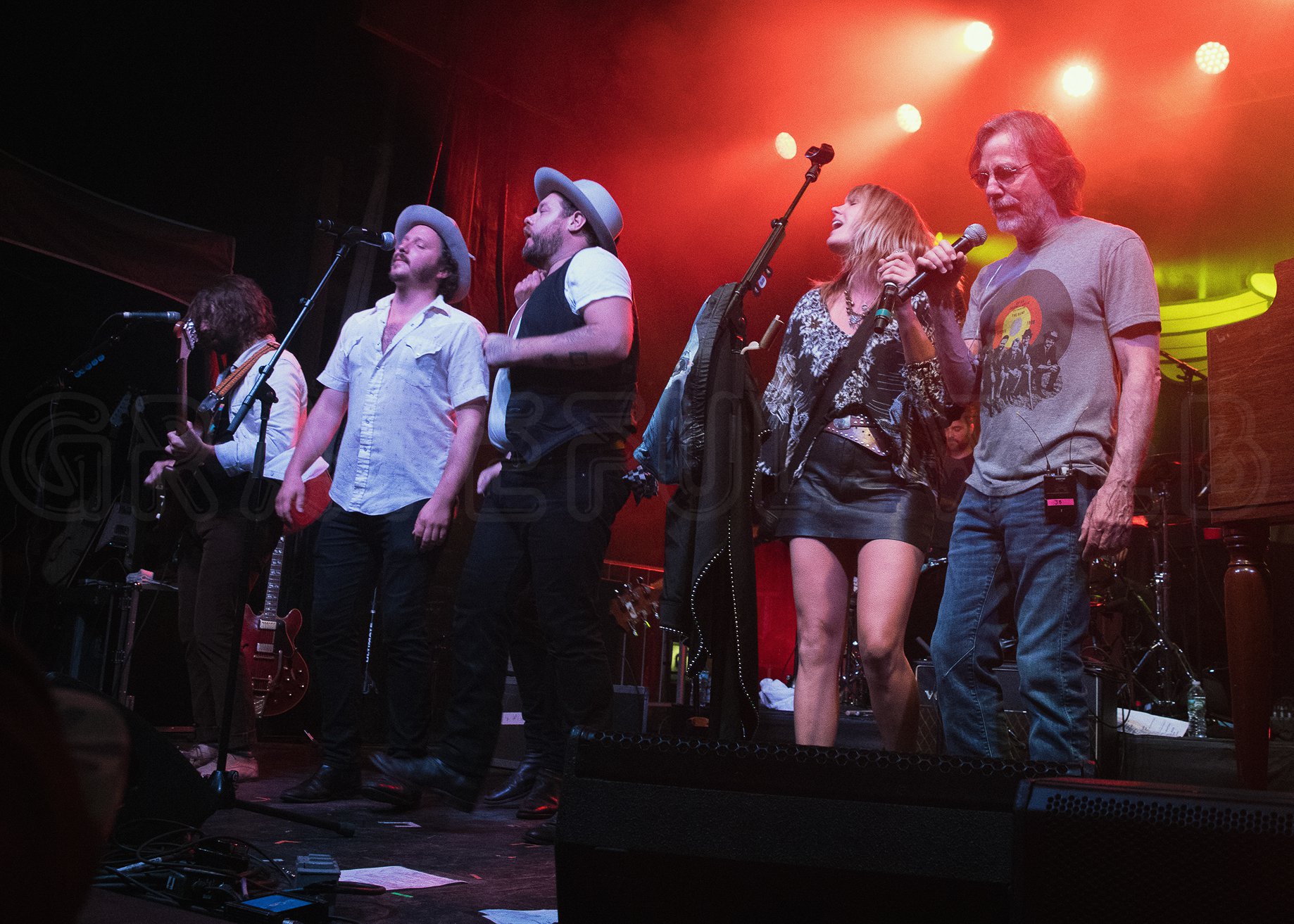 The weekend closed on a high note, with Nathaniel Rateliff and Jackson Browne joining Potter and company for a rendition of "I Shall Be Released," followed by an encore of two Grace Potter and the Nocturnals' classics – "Stars" and "Paris" – and another anthemic "Running on Empty."
For longtime fans, the taste of the new album Potter previewed this weekend bode well. Keep an eye on 2019.