For the uninitiated, The Wild Feathers may be the purest, most energetic descendants of the musical legacy of The Band that are out on the club circuit today. Their eponymous debut album came out a little over a year ago, and they have been touring relentlessly since that time. Their live shows are, simply put, whiskey-soaked, rafter-rattling good times.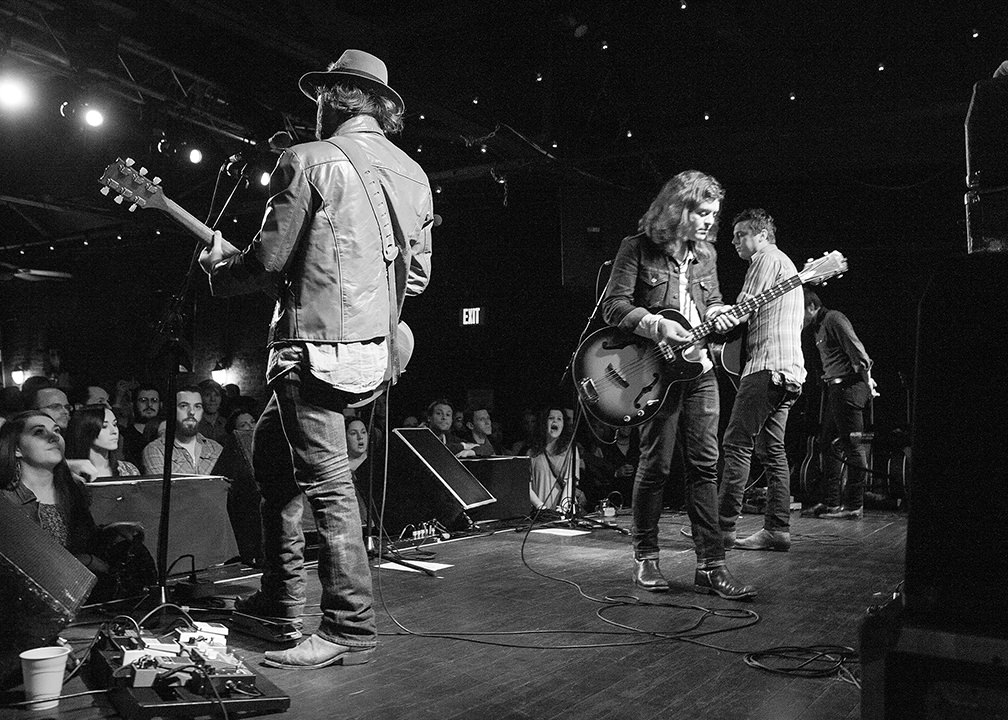 Like The Band, all five members of The Wild Feathers – Ricky Young, Joel King, and Taylor Burns on guitar, Preston Wimberly on bass and Ben Dumas on drums – can mix-and-match or trade off vocal duties. They toss a lot of influences into the mix, from countrified Led Zeppelin (they've been known to cover "Hey Hey What Can I Do), to Exile-era Rolling Stones to CCR, Tom Petty and Neil Young.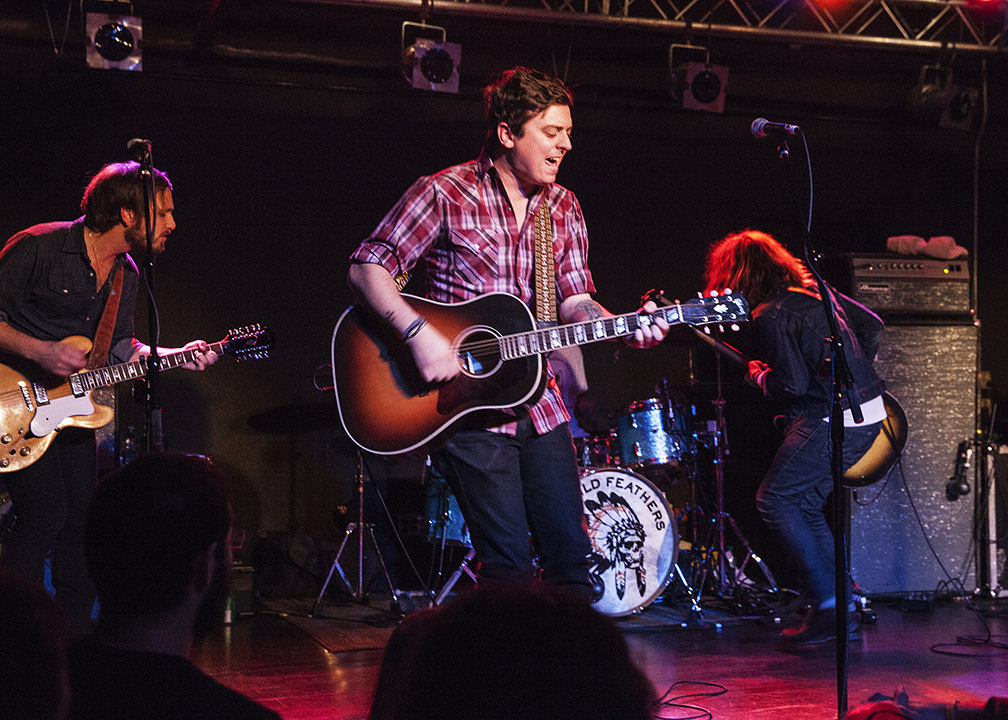 On a Saturday night at the intimate Brighton Music Hall in Boston, The Wild Feathers blew through a 15-song set list with all the subtlety of a chin-high fastball. They're not a jam band, and they don't have much in the way of ballads yet – what they throw down is pretty straightforward rock-and-roll. They opened the Boston show with "Hard Wind" – "no matter where I turn, hard wind like a wildfire burns" – and just kept cranking it up from there.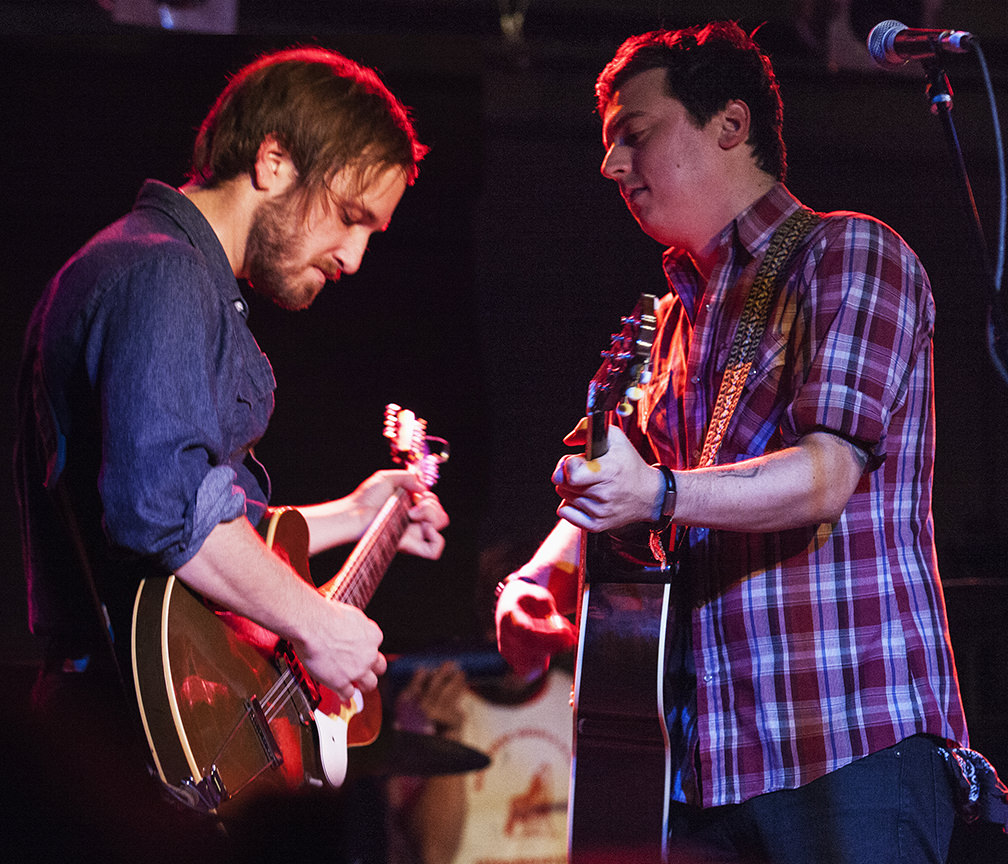 With just the one album under their belts, you can be pretty sure of the set list – the dozen tracks from The Wild Feathers with a few new songs or covers thrown into the mix. Highlights from the Boston show included "I Can Have You" and their closing run of "Left My Woman," "How" and "The Ceiling" – appropriate in a club where you can touch the ceiling from the stage.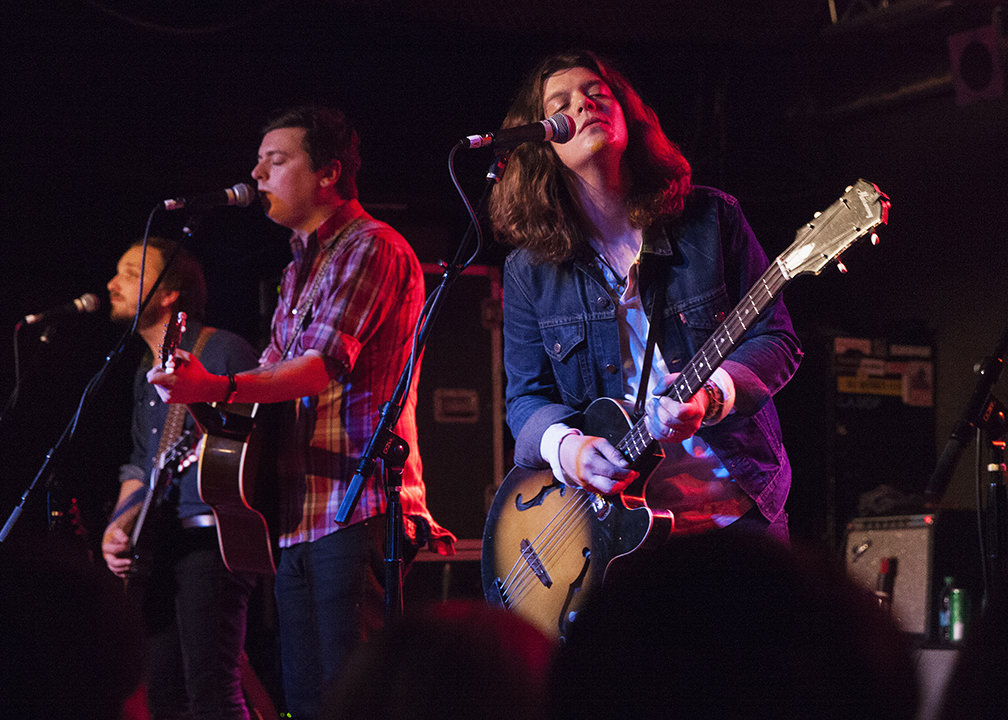 They paid their debt to The Band with an encore of "The Weight" – a fitting closing number for this young band that, nearing the end of two solid years of touring, just needs a place to lay their heads. Plans are to head back to the studio soon to record their second album. Definitely a band to watch.