Whither Grace Potter? After more than a decade of constant touring, the Vermont-based rock n' roller has been all but absent from the stage for the last year. She returned this weekend to host Grand Point North, the annual mini-festival on the waterfront in Burlington, VT, that was started in 2011 when her calling card read Grace Potter and the Nocturnals.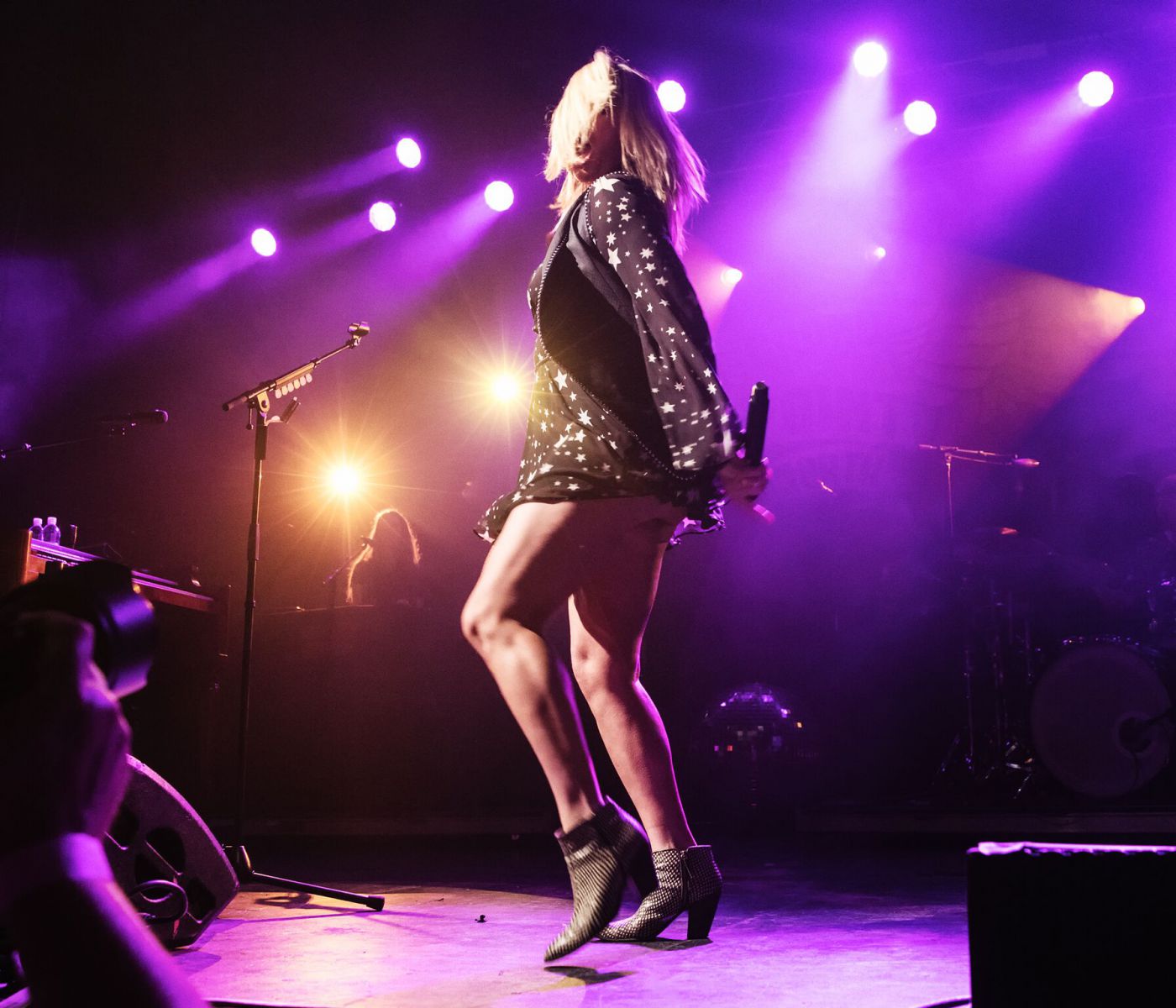 Potter has admitted in interviews that she spent much of the last year in hibernation, off the stage and away from music. She briefly considered calling off this year's fest, amid some major life changes, most notably a divorce from her husband and former bandmate Matt Burr that was made public last month. And then, on the eve of Grand Point North, Potter revealed that she is both pregnant and engaged. More on all that below.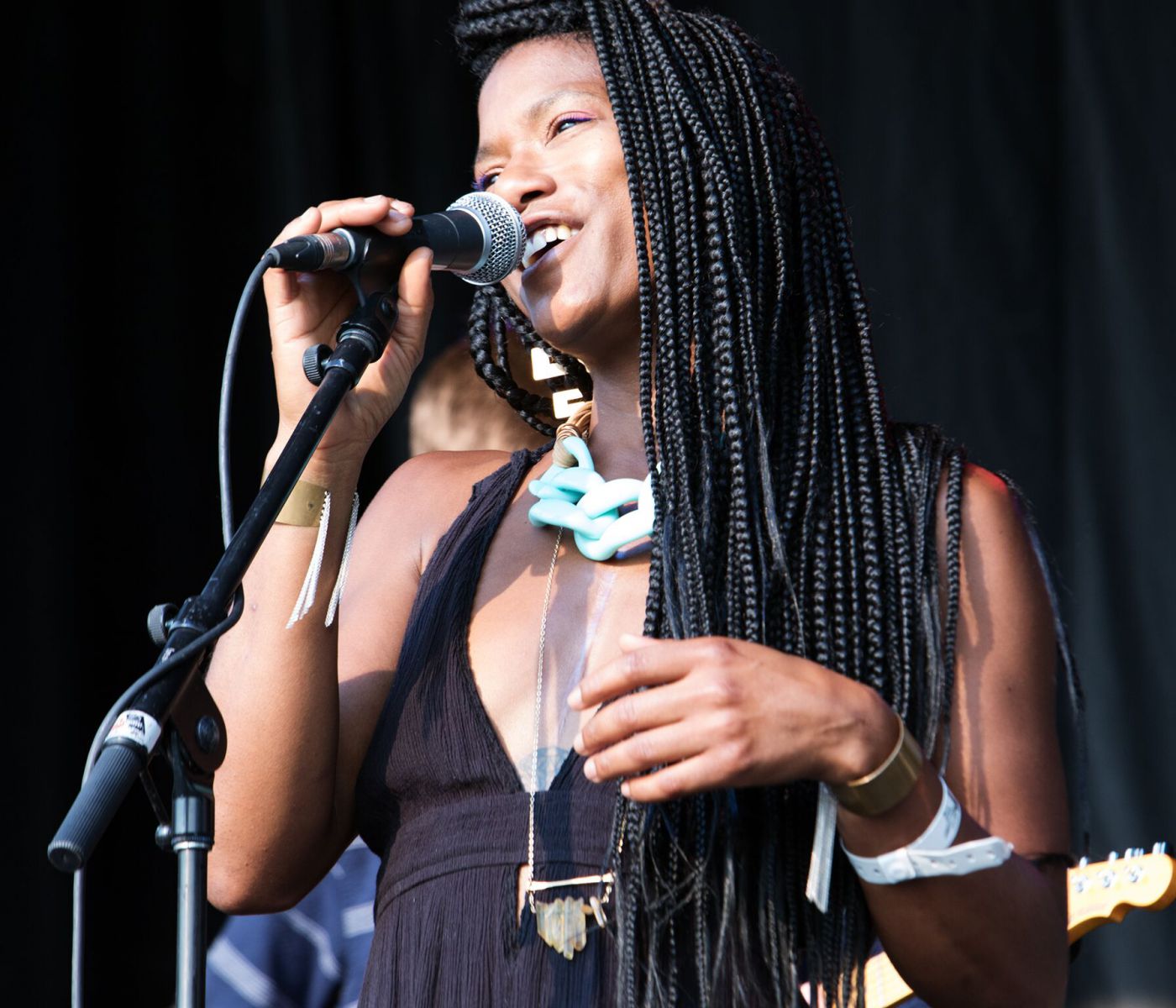 This year's festival was a noticeably scaled-down affair from past versions, with a decent crowd but not packed elbow-to-elbow the way it was when Grace and the Nocturnals were headlining and support came from groups like The Avett Brothers and Gov't Mule.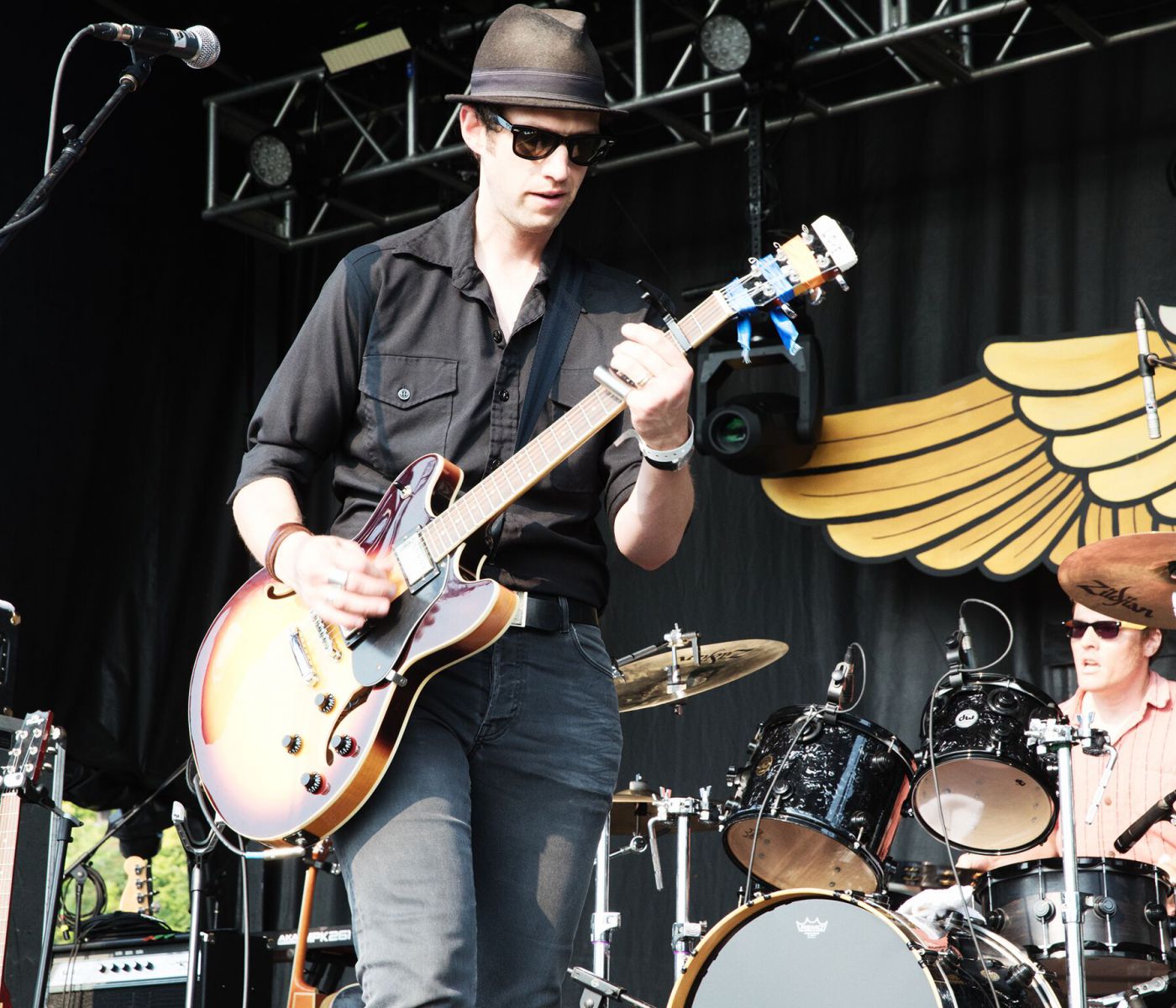 We caught the Saturday show at the fest, which featured engaging sets by a number of local Vermont-based bands – including Lake Superior and Small Talker – and the funk and soul of New Orleans' Tank and the Bangas, fronted by the irrepressible Tarriona 'Tank' Ball.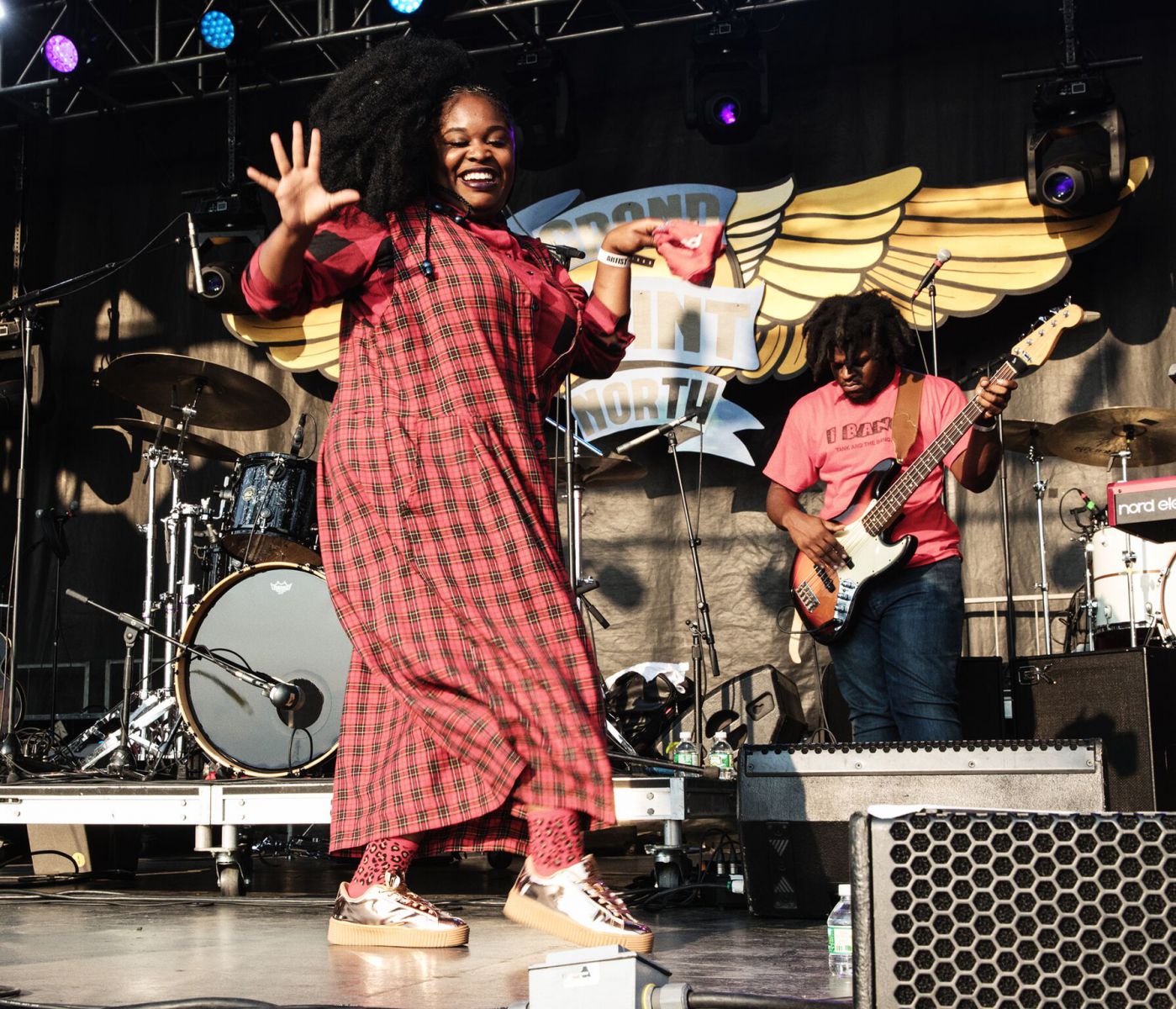 The stage began to heat up with the arrival of Hurray for the Riff Raff, another band out of New Orleans that is winning increasing acclaim for their excellent live performances. Singer Alynda Lee Segarra was mesmerizing during songs like "Living in the City" or their closing cover of Springsteen's "Dancing in the Dark."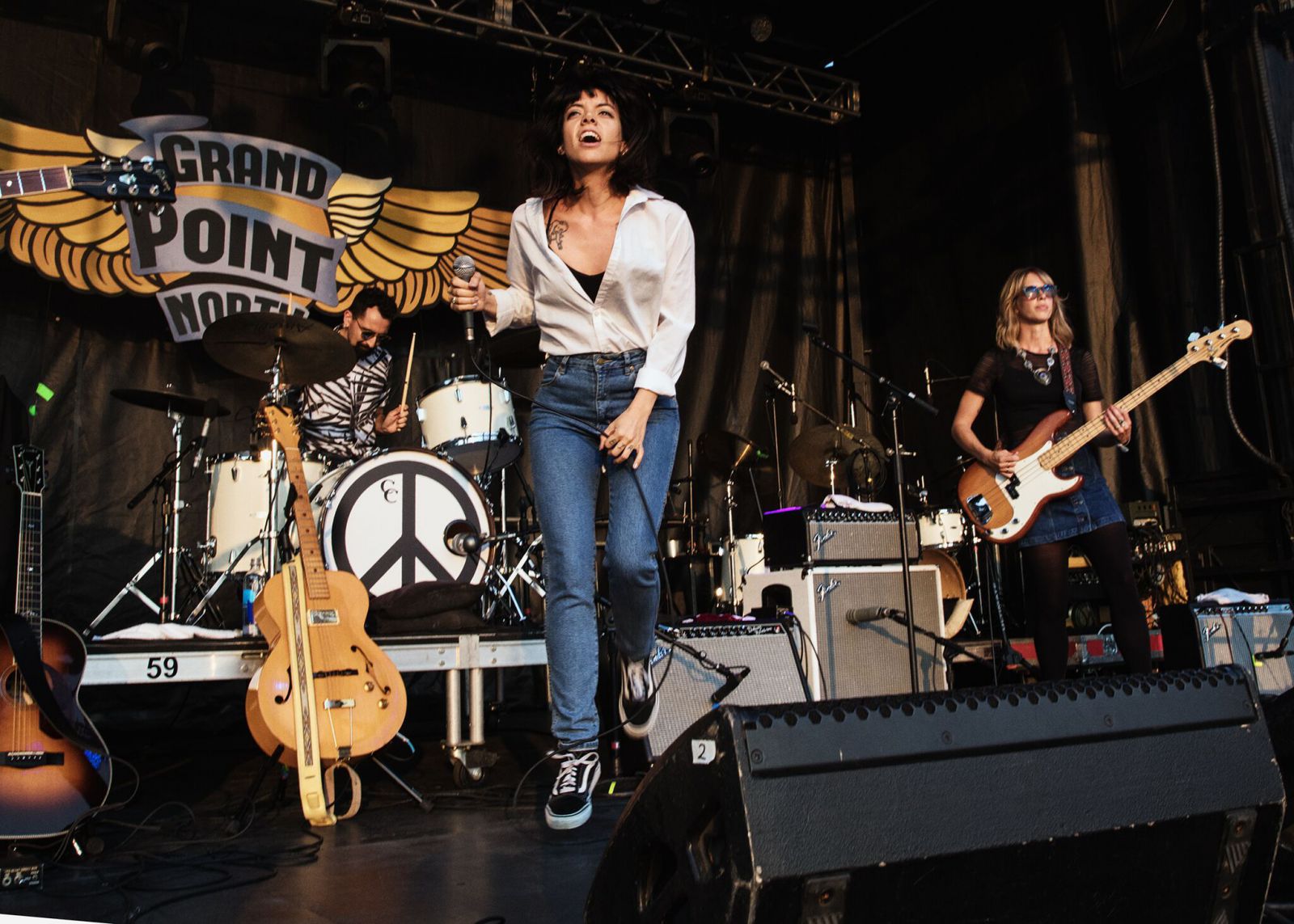 Mondo Cozmo followed with a full-throated blast of rock-and-roll right from song one. Mondo Cozmo is the stage name for singer, songwriter, and producer Josh Ostrander, but on tour this year he's been playing with a full backing band, and they were top-notch. They call to mind another rocking outfit that played Grand Point North several years ago, Adam Granduciel's The War on Drugs. On tracks off Ostrander's latest album, Plastic Soul – including "Chemical Dream," "Shine," "Hold on to Me" and "Higher" – Mondo Cozmo took everyone higher. "Let 'em get high, let 'em get stoned. Everything will be alright if you let it go." Another treat: closing with The Verve's "Bitter Sweet Symphony."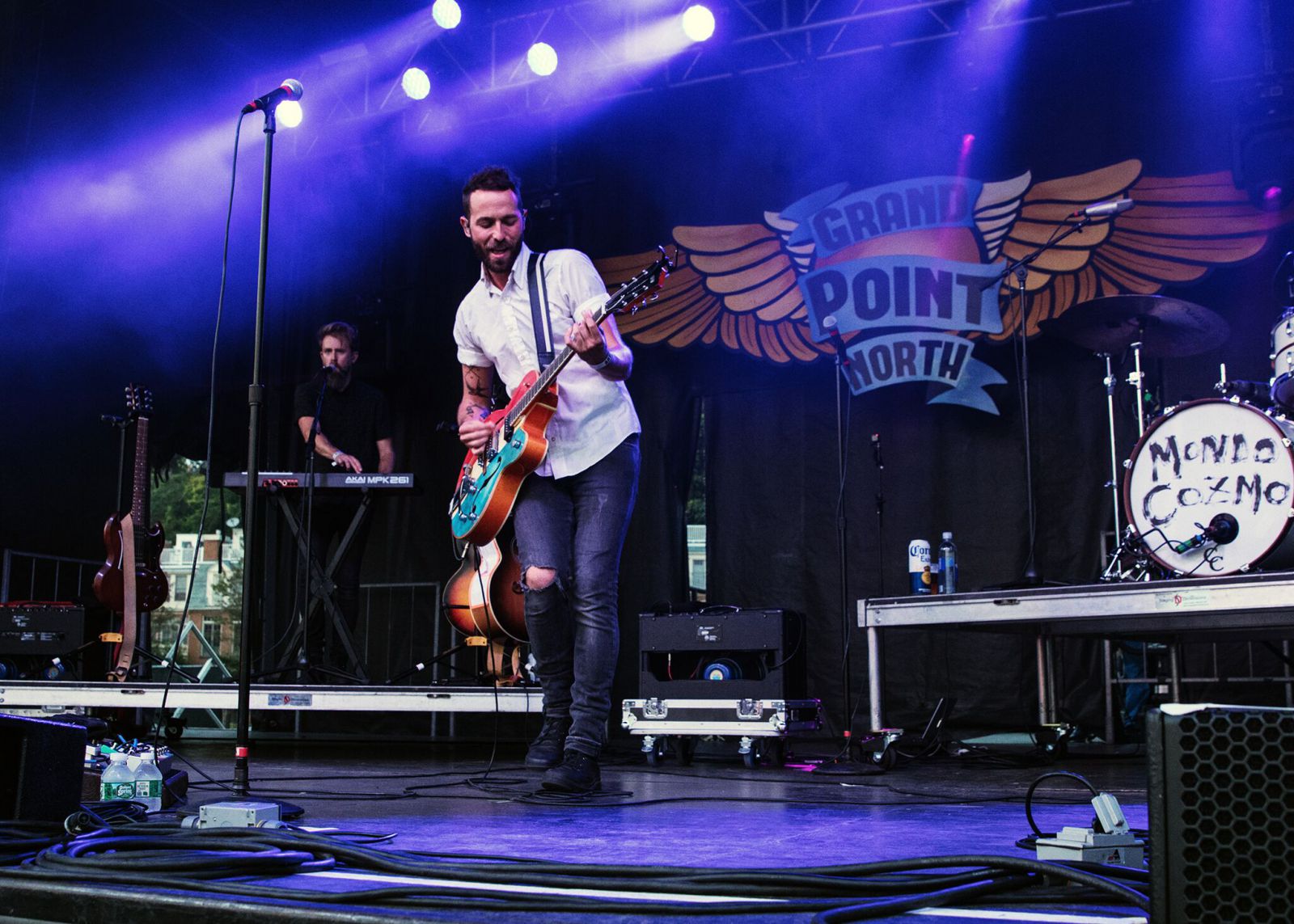 The perennially underrated Dawes capped the undercard with a fiery set of staples from their live canon, including "From the Right Angle," "Fire Away," "Most People" and the anthemic "When My Time Comes." Taylor Goldsmith and Trevor Menear have become a serious jam team, aided by the formidable Griffin Goldsmith on drums and Wylie Gelber on bass.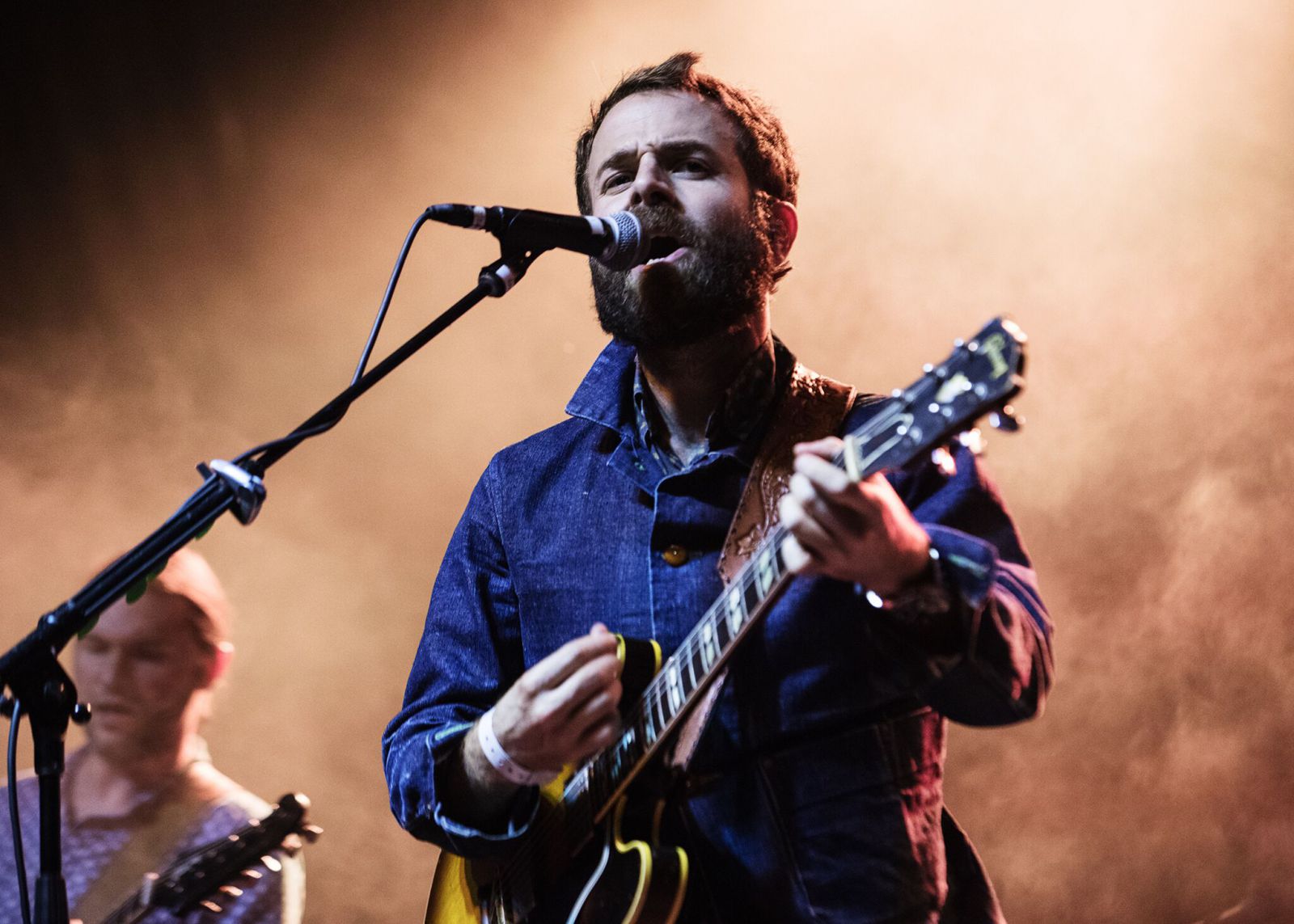 As a longtime fan of the Nocturnals, it has not always been easy to appreciate Grace Potter's solo efforts – a sentiment that I know is shared by other current and former GPN fans. Something special seemed to be left behind when various members of the Nocturnals departed the band, one by one. But I tried to take in Grace Potter's headlining set at Grand Point North with an open mind; how would I react to this set if I came to it cold, with no remembrance of things past. And in that context, it was simply excellent.  Potter remains a captivating stage presence, and her voice sounded fresh and full of passion. Her band, though more a backing group than the spirited Nocturnals, is sharp as a tack, led by the one holdover from the old days, guitarist Benny Yurco.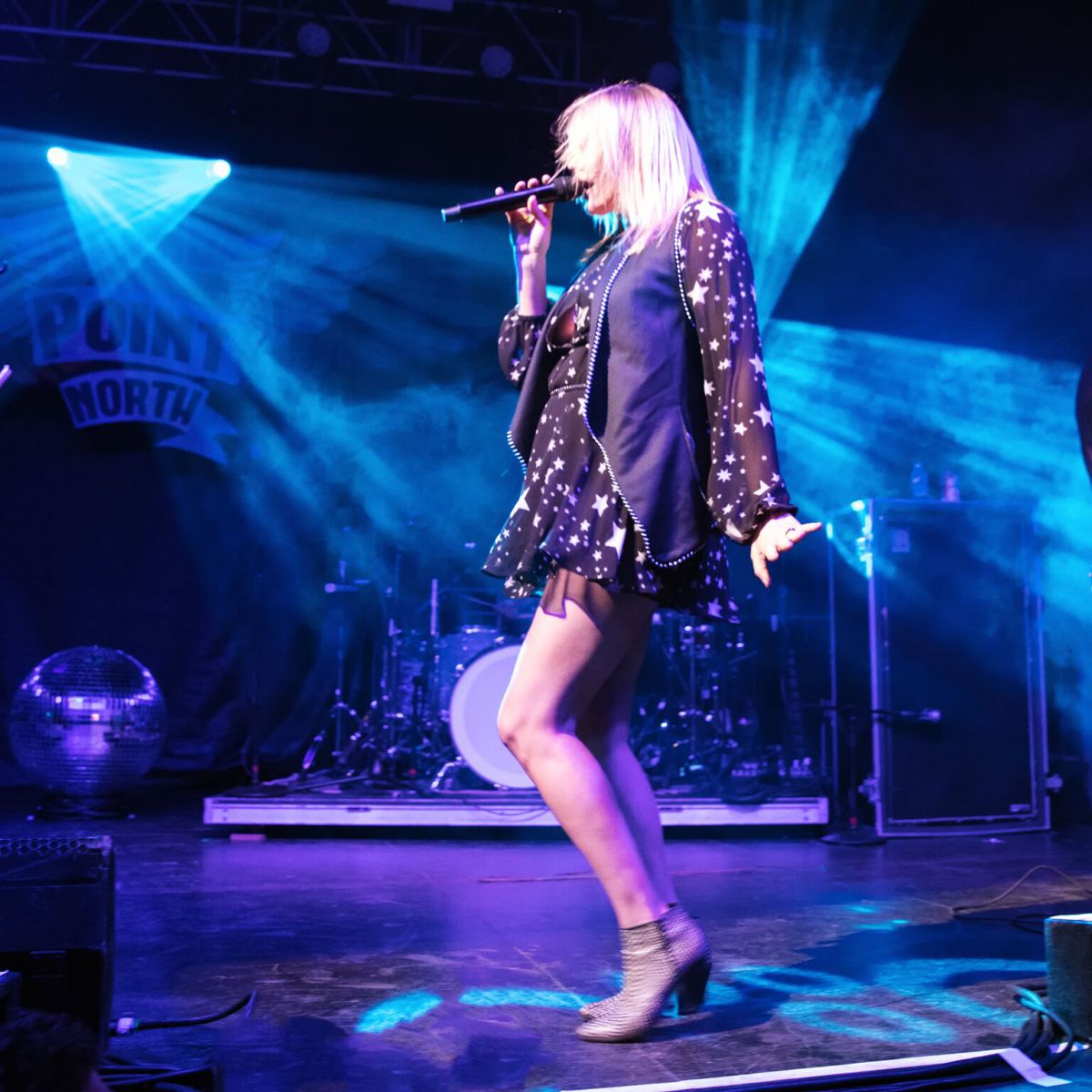 Moreover, there was added poignancy in many of the lyrics Potter sang Saturday night. The set list – largely comprised of Grace Potter and the Nocturnals songs rather than solo tracks – seemed to provide a window into what it is she's been wrestling with over the last year. It's hard to look at a set list that includes "Empty Heart," "Runaway," "Apologies," "Never Go Back," "Look What We've Become" and "Loneliest Soul" as not reflecting something.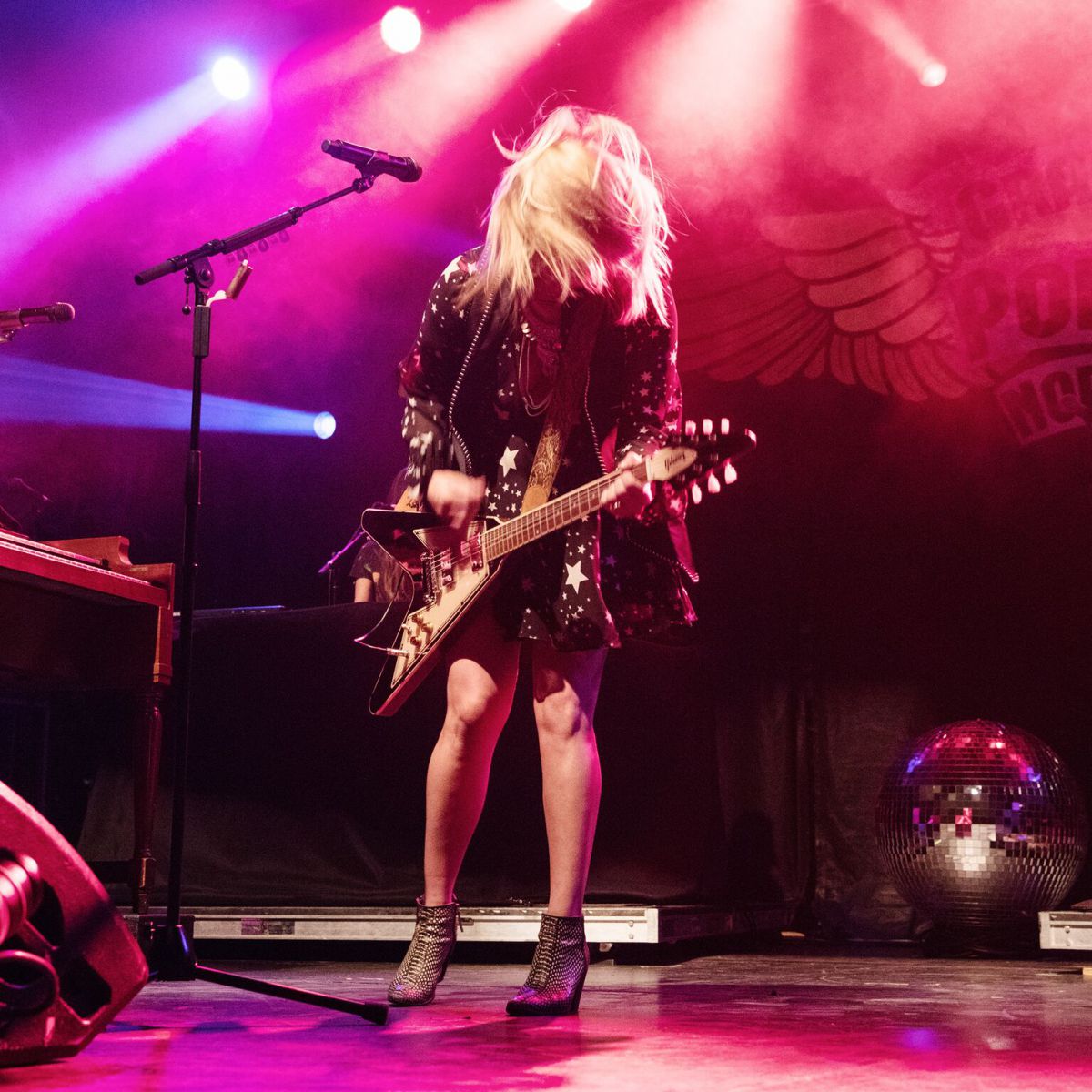 Indeed, one reason she may have sounded so good was that a lot of these songs seem to be imbued with new meaning, and her performance reflected that. Ten years down the road from when Potter first sang "Apologies," there is new weight "to see me reading through this scene of love and fear…you know it hurts me, that I didn't figure it out before." Even the snippets of songs she covered – GPN sets almost always included a few well-chosen covers – told the same story. First, Jackie DeShannon's "Put a Little Love in Your Heart" before her own "Empty Heart." Then later in the set Jefferson Airplane, not the "White Rabbit" that Potter used to cover but these darker lines from "Somebody to Love": "When the truth is found, to be lies, and all the joy within you dies." Yes indeed.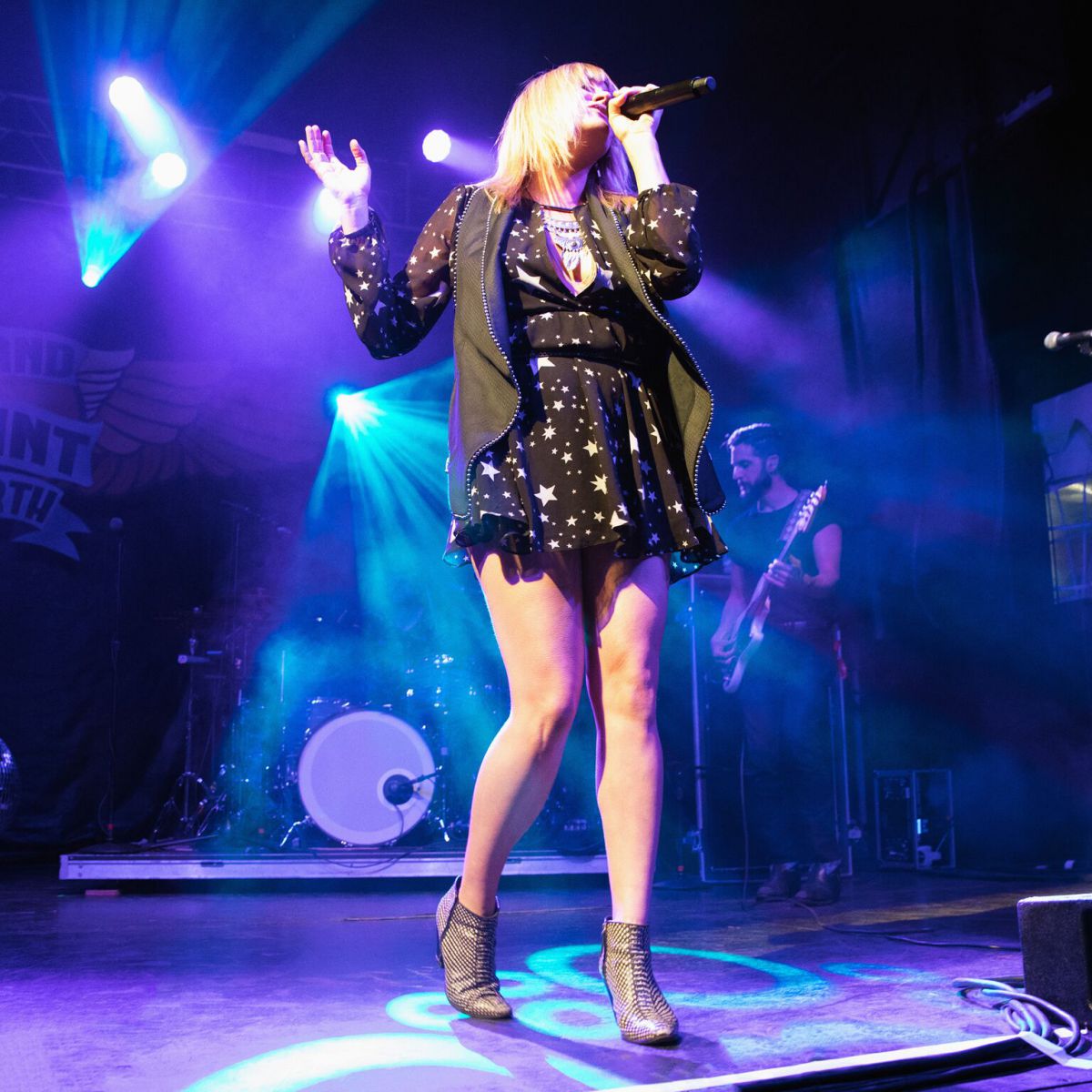 She closed out her set with a soaring "Stars," and thunderous "The Lion The Beast The Beat," which always seemed to me the personification, in song form, of her former band. Maybe Potter was laying these songs to rest. She says she'll have a new album out soon, so we'll just have to wait and see how or whether she wants to continue to incorporate the old and the new. Saturday night was a reminder of Grace Potter's immeasurable talent as a live performer, so here's hoping she finds a way.