Dopapod played two energetic and career expanding nights at the Theater of the Living Arts on South Street in Philadelphia. It was the first time in my old stomping grounds in quite some time. It was exactly twenty years ago that I saw moe. there and Gov't Mule with Alan Woody. That was the first time I experienced tinnitus and loved it. Here in the present, I can tell that Dopapod is going to be the next Phish or Umphrey's McGee on the jam band circuit. They are rising fast and for a very good reason. They are good!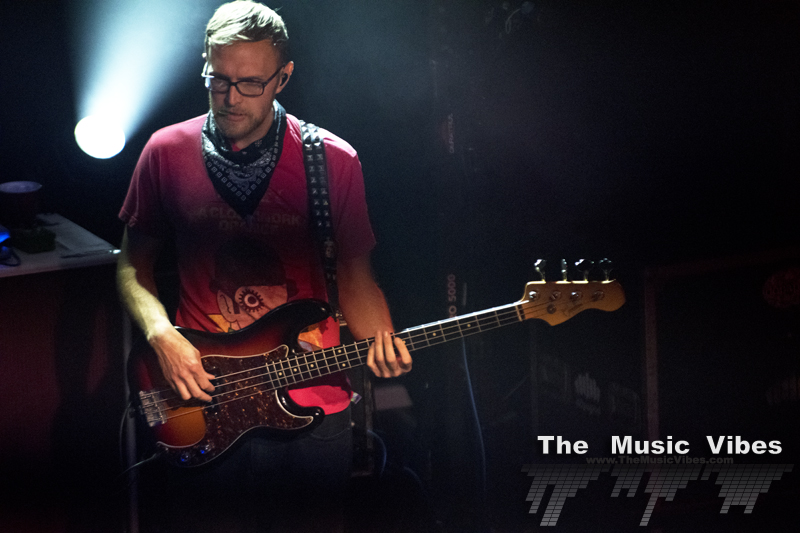 I did not attend the first night because I was at Brit Floyd at the Borgata in Atlantic City, but I did make it on time on this night to catch the opening band, Moon Hooch play a very energetic and high intensity set. I really enjoyed this three piece band that became a success through mass amounts of people discovering their talents while busking on subway platforms in New York City subways. They drew so much attention that they were banned from playing at the Bedford Ave. station in Williamsburg, Brooklyn. They consist of two unique horn players and a drummer. The horn players blow a totally different style and with rare sound altering pieces like traffic cones, PVC tubes, and other bells and whistles, literally.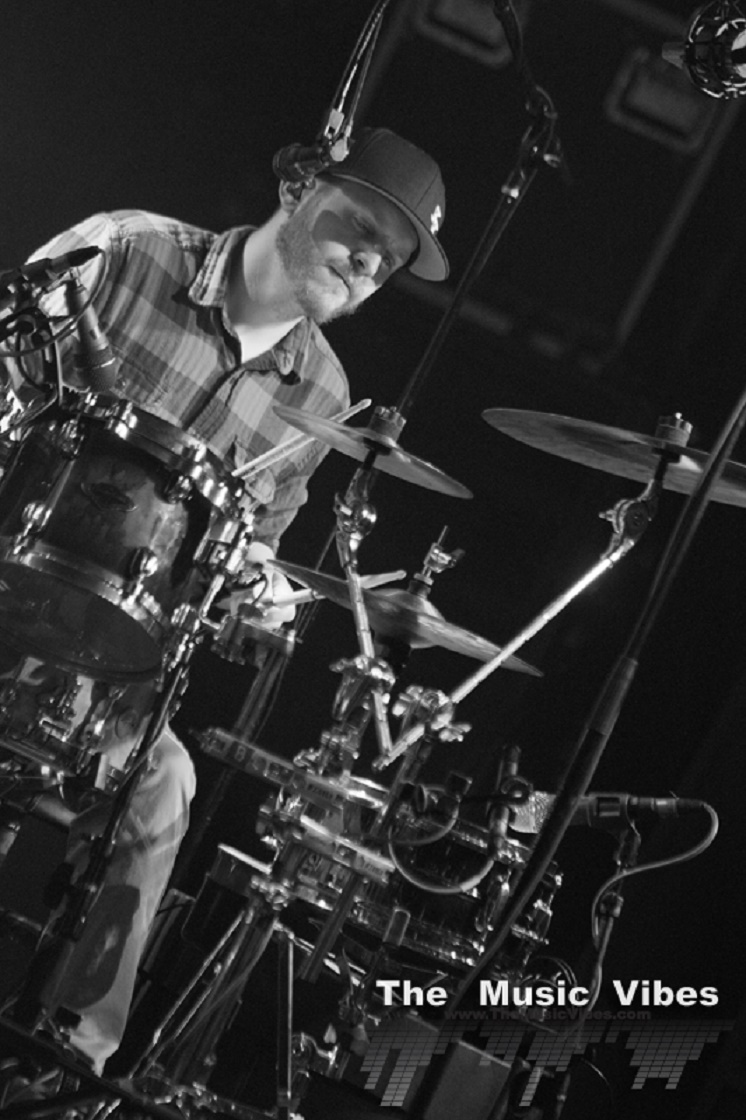 Dopapod has been working really hard out of the northeast the old school way, which is touring a lot and playing many festivals. I have a lot of respect for bands still doing that, and I'm certain that it will pay off for them. Every few months I feel like I can feel their deserved growth as a band. When Dopapod came on, this second night started out hot with a long and adventurous "Cure." This song has many parts like an orchestration that the higher level jam bands include in their music, and the ending even comes full circle to the introduction. After "Braindead," they played a cover they may have been aiming at local Eagles fans. It was Steve Miller Band's "Fly Like An Eagle," and most of the crowd was really into it. The rest of the first set went "Weedie," "Off the Cuff," "November," and "Vol 3 #86." The last song of this set was full of energy, and included a reminder "Fly Like an Eagle" tease and even contained Yahoo jingle teases to appeal to the Yahoo live broadcast watchers.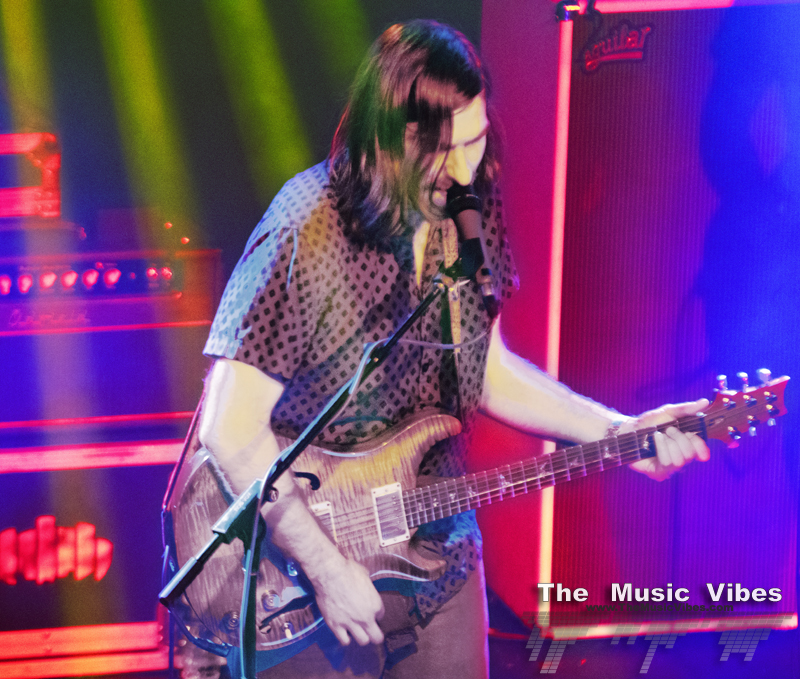 The second set was my favorite part of the show. The play between keyboard player Eli Winderman and the mesmerizing guitarist Rob Compa invigorated the crowd right off the bat during "Roid Rage," which also began where the last set left off with another "Fly Like an Eagle" tease. Compa's solo at the end of this song was jaw dropping and exactly what the best guitar players in the music business do. In addition, the following song, "FABA" kept the Yahoo jingle tease streak going as well. Dopapod was really flexing their musical muscles in this set, and I especially love the interplay of all of these mindful teases throughout. That is precisely what the bands in the major leagues do to their perceptive audiences.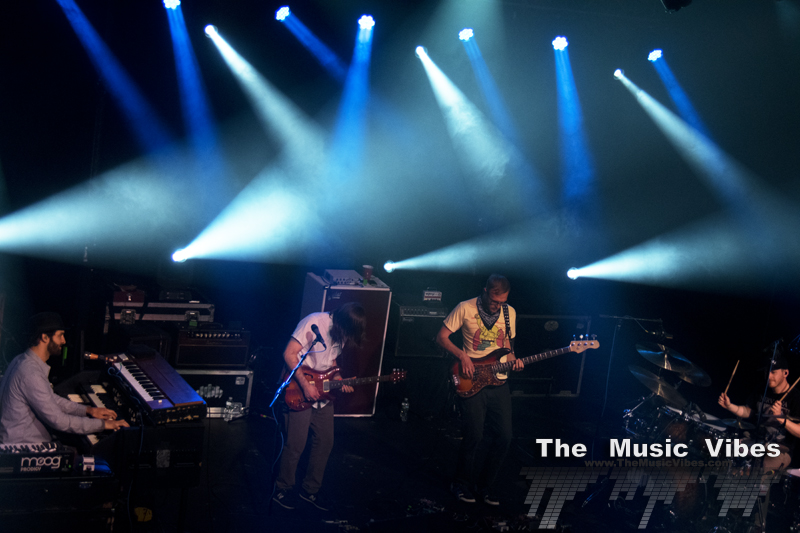 "Made a Design" and "Sonic" added an electronic element to this rockin' set with Winderman's funky sounds. When the beat dropped, all I could see from the balcony mixed into the light show was hair and limbs flailing in ecstasy. "Sonic" went into "TOT > Weird Charlie > I am (Whale Song) > Weird Charlie," which contained more Yahoo jingle teases and even a "National Anthem" by Radiohead tease. I loved this second set a lot, and it was capped off perfectly with an encore of Rob Compa playing "Garbage Man" by himself along with a whole band "Trapper Keeper."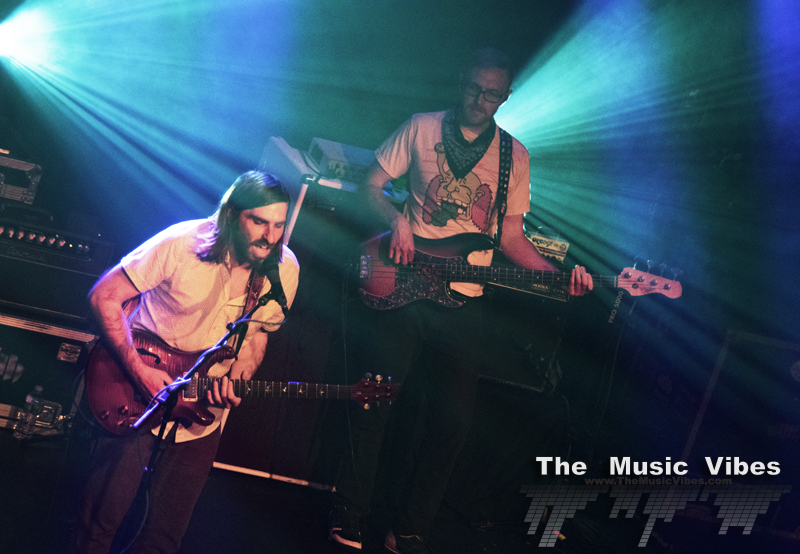 If Dopapod is new to you, make it a priority to see them. They are the next big thing in the jam band world because of their diversity in style, technical prose, and classic spirit with a modern unique twist.