He's been known to show a mandolin and viola who is boss, while still keeping his humble frontman persona intact. A modest yet instrumentally explosive enigma, Drew Emmitt captures the attention of the audience as if they were a herd of famished field mice lured in by a hefty corncake crumb.
Before the Colorado man took the stage, a scattered amount of attendees were treated to the southern-fried stylings of Unknown Americans. Looking out at the scarce amount of folks on the floor, full-bearded frontman Danny Shafer belted out, "Nothing but friends and family, Huh?"—his voice reminiscent of fireflies and muddy wheels on a pickup.
The dancing space paired with the Americana rootsy essence of sound made this venue, in the heart of Boulder, feel more like a rented church hall south of the Mason Dixon.
"Except For You and Me," had that saloon style vibe that makes ya want to kick back a shot of Jack Daniels and play horseshoes. From the opening line of "Got a gas station and a liquor store/Bar room with a hard wood floor" the honky-tonk torch had been lit and seemed in no hurry to extinguish.
After this song about loves separated by states, Shafer looked at the crowd and shouted like a cattle driver, "Long hair scruffy as shit country music!" His enthused outburst was met with hootenanny-tinged cheers.
Couples two-stepped to 'American in Me,' a song whose beat and lyrics about "dirty roads in Texas…" would have made Woody Guthrie grin.
Unknown Americans jumped into Willie Nelson's 'Bloody Mary Morning,' causing the energy in the room to shoot up higher than the temp on an old school BBQ pit. The country-thumping keyboard work furthered the already intoxicating old-time feel.
Drew Emmitt and his merchant posse of skilled musicians took the stage and kicked the set off with the Bob Dylan classic "Meet Me in the Morning." Armed with a mandolin, Emmitt went to town plucking the strings with the meticulousness of a blues Buddha. The thigh-smacking number was kept alive by the deep heartfelt pang of the upright bass.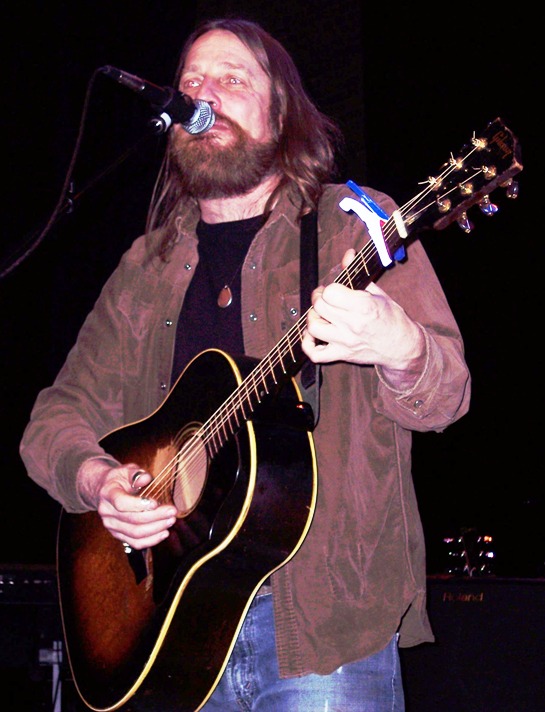 After the initial jam, Emmitt gazed out into the crowd and with an essence of victory coating his voice said, "Happy New Year. Happy New World." Fresh off the exciting heels of a history-making presidential inauguration, his words resonated a hopeful resurgence.
"A Long Road," the speedy energy-brewing number, gave Emmitt a chance to showcase his harmonious vocal ability—emanating both vulnerability and strength with every note.
'Troubled Times' sounded like it could have been heard coming out of some forest in the Appalachians. The song about wind blowing away burdens offered up poetic imagery, rejuvenating the souls of fans.
Bill Nershi, of the String Cheese Incident and Honkytonk Homeslice fame, appeared like a wise musically-inclined father time. Playing the dobro with mellow ease— his fingers like locusts gliding over dewy leaves.
A sensual bass-ridden session erupted, while the lighting in the venue provided that certain sexy mood. The funkiness dispersed by Emmitt and company reinforced the idea that the confines of artistic freedom are non-existent. Not only could these men rotate their instruments, but they could also successfully genre-jump.
A hard-as-gravel rockin' cover of Marshall Tucker Band's 'Take the Highway' was thrown into the set like a heavy piece of campfire wood.
'It's You that Makes This House a Home' offered up syrupy sweet instrumentals and lyrics.
This saccharine number was followed by the up-tempo bluegrass staple 'Rolling in My Sweet Baby's Arms' which sprouted a sing-along. Brazen banjo playing complimented the boys' twangy vocals.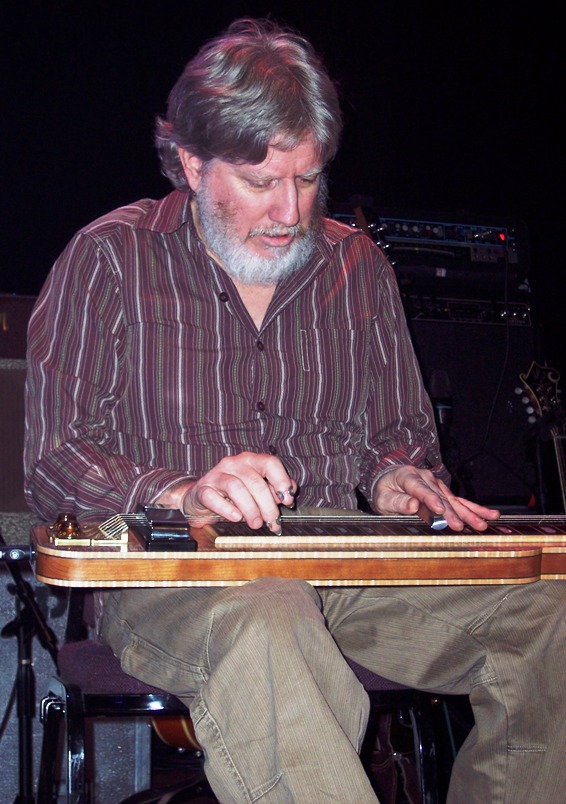 The islandy 'Walking to the Beat of the World' altered the overall mood into something a bit more tropical.
The always satisfying hoe-down version of Dylan's 'Tangled Up in Blue' was an automatic crowd-pleaser. From the opening lyrics of 'Early one mornin' the sun was shinin', I was layin' in bed/Wond'rin' if she'd changed at all/If her hair was still red' a sense of nostalgia washed over the crowd like a salt-infused ocean wave.
During 'Pretty Polly,' a classic ditty about a mountain mama who gets wrapped up in a heap of trouble with a dangerous chap, it became clear that these gentlemen thrive on sharing the stage together.
Emmitt's brother, Dave, even made a guest appearance playing harmonica with the kind of aggressive, soulful blues of yesteryear.
'Highway Song,' a track expressing the isolation and loneliness felt while on the road, had a lullaby-like beginning that quickly tumble-weeded into a faster pace. With lyrics like 'So many miles away from the one I need the most/Beyond any words I can say/So far and so close…" this tune read like a worn page out of a tour journal.
The boys splashed into the intro to the 1965 Troggs' hit 'Wild Thing,' for a brief moment before serving up another hearty shot of bluegrass mojo.
Closing with the junction joint 'All Night Ride,' Emmitt and his crew reminded fans of the many more journeys to come fueled by moonshine and starlight.