They started in a Jamaican town originally established to house refugees of an earthquake. Today they are the most influential reggae act of the 21st century, responsible for shaking up the scene with their conscious-raising sound.
The Wailers held a rocksteady rager at the Fox Theater on Saturday, where the island spirit was fully felt despite the chilly temperatures outside. Now fronted by Jewish American-born vocalist extraordinaire, Elan Atias, they have a different looking ringleader but still know how to throw one irie circus.
Before the Wailers set the place ablaze, L.A's Tomorrow's Bad Seeds served up a raw mix of reggae, punk, hip-hop and soul. On this, the eighth day of tour with the Wailers, TBS were still high off their musical pilgrimage.
"Heartless" provided thought-provoking lyrics—"If curiosity killed the cat/What happened to the dog?" against a backdrop of head-nodding instrumentals.
With a vocal styling similar to that of Sublime's late Bradley Nowell, Moi captivated the crowd. Striking, but completely unforced, TBS's stage presence and music skills demanded attention.
Moi channeled Bill Withers with a rendition of "Ain't no Sunshine," impressing the audience with his tone and undeniable amount of soul.
Next he dove into Erykah Badu's 'On & On.' But, who would expect anything less from a band who stressed the importance of respecting females early in their set. Moi urged the girls to "not give it up so easy."  "We all came from a woman so it's time we pay respect to women."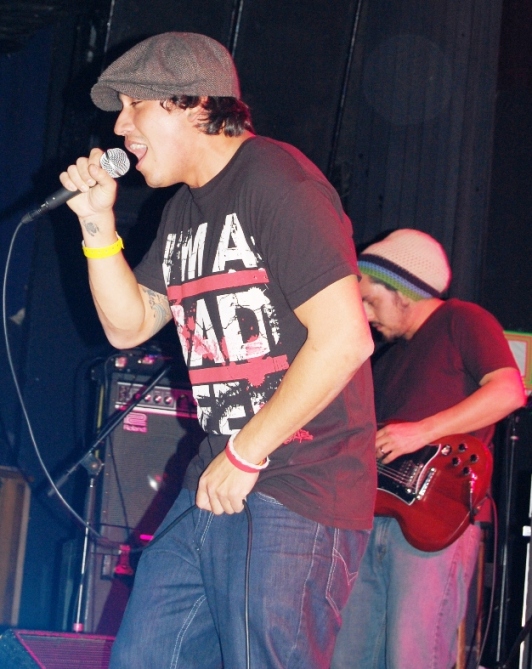 'Warrior Poet' had those Cali surfer-punk riffs that stick in your head like wet sand. It catapulted into a crashing momentous wave, that audience members were more than willing to ride out. The heavy bass and guitar were the musical equivalent of a rip-current pulling you down deeper and deeper into a sea of creative consciousness.
Tomorrow's Bad Seeds closed the set with a chilling acapella rant that touched on war and political imagery.
The Wailers made their way on stage and slowly worked the crowd into a frenzy by trickling out the dub with passionate precision. What sounded like a recording of Bob Marley, resonated from backstage. A series of Rastafarian lingo including "I Selassie" reverberated off of the speakers.
In a matter of minutes frontman Elan appeared on stage, sporting a hoodie with the word "Kingston" on the back, looking ready to slip into the shoes of a legend. Floating right on into 'Natural Mystic,' the Wailers set the tone for a very magical night.
After the opening song, Elan invited a girl member of their crew up because she was celebrating her fourth birthday. He led the crowd in 'Happy Birthday' and then segwayed into 'So Much Things to Say.'
'The Heathen' caused hips to sway.
'We're Jammin,' the classic roots song, gave Elan numerous opportunities to belt out "…in the name of the lord…" with eyes closed tightly as if in intense prayer.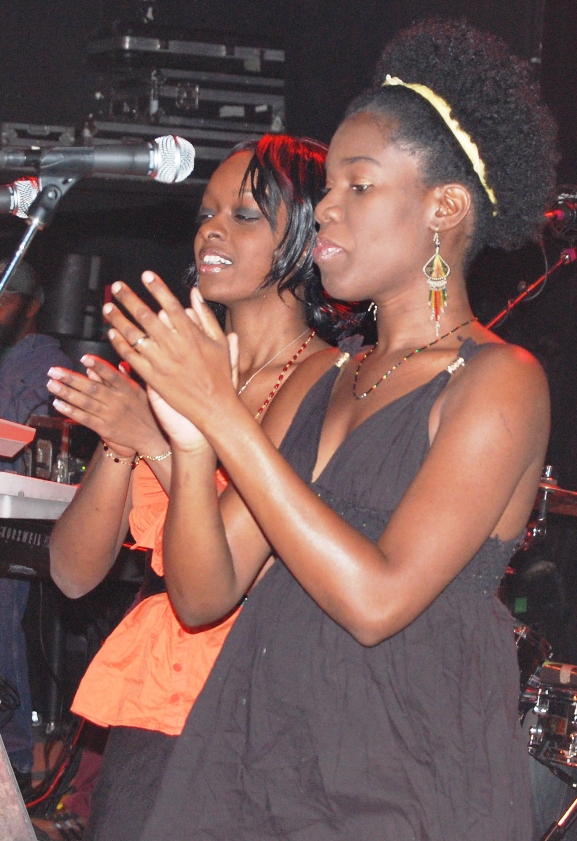 Following in the footsteps of TBS, who earlier covered a track from an innovative female, the Wailers jumped into a cover of Tina Turner's 'What's Love Got to Do With It.'
"Turn Your Lights Down Low' caused swaying.
While 'Three Little Birds,' the chipper song of positive reassurance, was complemented by the nectar-sweet vocals of two songstresses on stage who danced barefoot to the beat.
'One Love' sounded as poignant as ever.
After a short break, the Wailers were summoned back by cheers and stomps. Taking on the role of United Nations ambassador, Elan took the stage once again but this time to deliver a serious message not in song. He briefed the audience about a charity called "I Went Hungry" and informed us that "Every six seconds a child dies of hunger."
He then looked into the crowd and said "We the fortunate have to look out for the unfortunate" which was met with a full round of whistles and aggressive handclaps.
After the service announcement, the Wailers were ready to nourish eager fans that were not yet satiated.
'Redemption Song,' the softly strummed tune spawned a sing-along.
'Them Belly Full (But We Hungry)' fanned the flames of the already fiery crowd energy.
"Are you tired? Do you want to go?" Elan asked, to which attendees shouted back a heated "No!"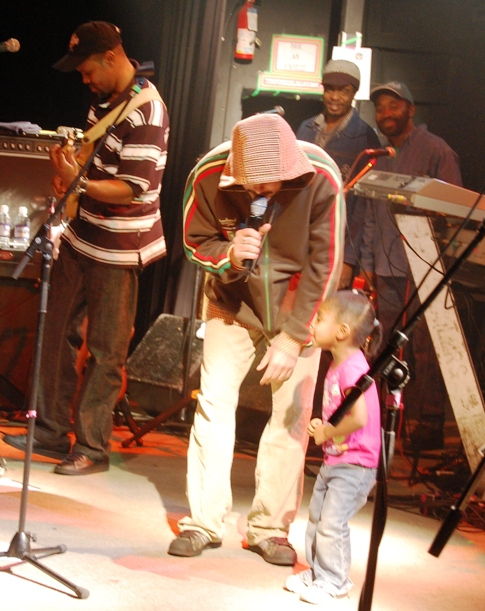 During 'No Woman No Cry' the venue was darkened, kept alit by the illumination of swaying lighters and cell phone screens.
After this serene moment, Elan performed 'Nothing Is Worth Losing You,' a track off his solo album. Girls in the front row looked puppy-eyed as he let his sensitive side seep out through song.
This luminous love ballad morphed into the anthemic 'Get Up Stand Up.' TBS's Moi even took over the lyrics—proving that these gentlemen really do hold true to the idea of one love.
The themes of human rights and social justice continued to surge with the closing song, 'War,' whose distinct opening drumbeat and prolific message gripped firmly.
While the only original remaining member of the Wailers is bassist Aston "Familyman" Barrett, the authentic spirit still flows as naturally as a banana boat on a cool Jamaican canal.
On this night, the vibes were contagious and reaffirmed that the lion's ravenous roar can never be stifled. No matter how many rotating band members, the Wailers will always be the king of the jam jungle.