They're a posse of Asheville artists who play with the sort of spunk, meticulousness and joy that should be bottled and sold at some obscure roadside stand by a secret guru. The mystical, tribal and always fascinating Toubab Krewe have the ability to stir those emotions that you thought you may have lost, without singing a single phrase in any language. Their packed gig, at the Fox, proved to be a magic carpet ride of instrumentals, where they soared to new heights with their crescendo-loaded tunes.
Blending West African beats, Caribbean melodies and tinges of Appalachian accompaniments, Toubab Krewe produces a truly unique sound that's bound to bring on dancing and uncontainable glee.
They opened with '51-foot-ladder' a tune built on stacks of sounds so beautifully complex, it left audience members in a clouded state of musical harmony. From the initial jam, folks began to willing sacrifice themselves to the rhythms, produced by the 12-stringed kamalengoni.
Up next came 'Bamana Niya,' a head nodding shoulder-swaying staple of their live shows—a collage of bass, electric guitar and drumming that catapults into a mind-numbing groove.
'Lamine's Tune' started with that underlying country-mountain music hook, perpetuated by the heartbeat of the drum kit's cymbal being smacked and steadily stopped.
Eventually, the song took a different hill-side turn speeding up with exhilaration. Layers upon layers of exquisite beats, riffs and needling notes culminated into a highly danceable ode.
'Maliba,' An upbeat dreamlike tune, made way to stand-out moments by the 21-stringed harp- like kora— an instrument constructed out of a gourd, whose nightingale flow set hearts a flight.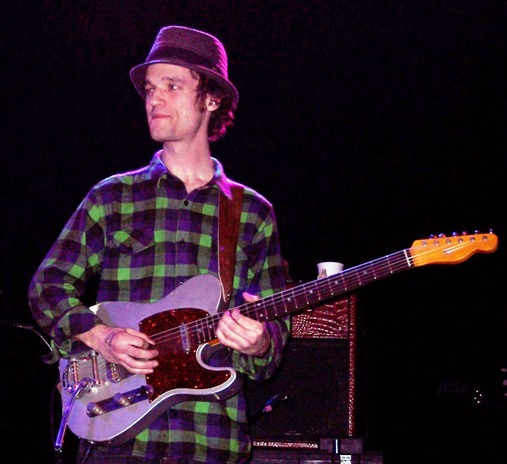 'Summertime' had a slight southern rock sound, think Allman Brothers mixed with a hearty helping of tribal afro-funk. It also offered up ear-dizzying, string-scratching moments on the kora.
'Djarabi' had a Castilian-vibe, a gypsy-like anthem, which captured the essence of a caravan ride fueled by full-bodied wine.
'Kaira' was a mix of urban drum-beats with Mali-esque mojo peppered with the unmistakenable sound of the heavenly kora.
'Buncombe To Badalabougou' was reminiscent of the surfer jams of the 1960s, but still possessed a stronger rip-current as it pipelined into different musical territories. The ebb and flow of this salt-life sounding mantra was what Brian Wilson, of the Beach Boys, wished he could have produced.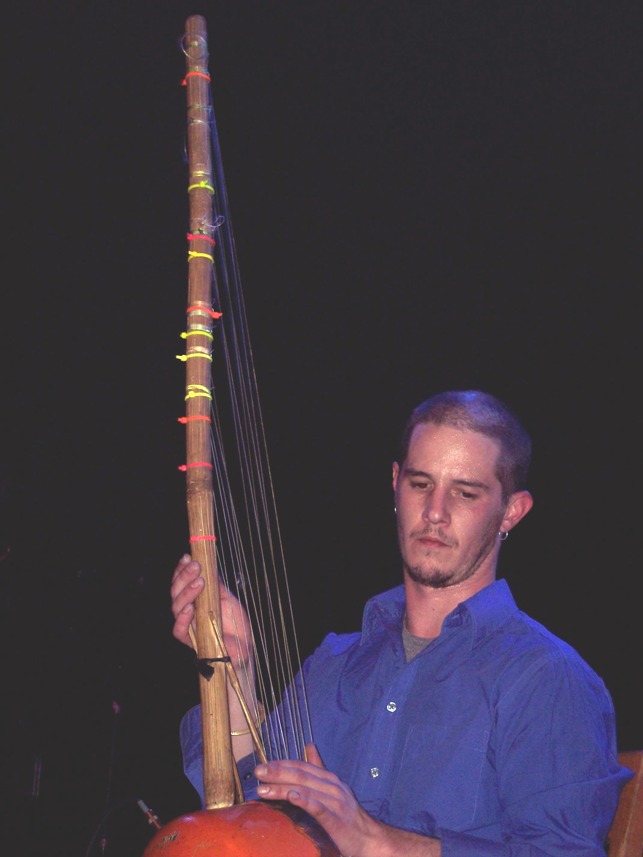 The momentum kept crazily stirring during 'Salut,' 'Wassoulou' and 'Area Code.'
They rounded off the evening with a spine-tingling drum session, 'Petit Amadies,' which managed to embody the very essence of what the Krewe is all about: speed, agility and stamina.
Whether they are playing with old-time music mavens the Duhks or collaborating with spoken word poet Umar Bin Hassan, Toubab Krewe proves that their art knows no boundaries. Inspired, innovative and never intimidated of uncharted waters, they will make the sweet sounds of djembe and soku dance in your head long after a gig has ended.