Keepers of the flame. Revivers of the vibe. The ultimate players in the game of cover band glory.—Whatever title you pin on Dark Star Orchestra, doesn't nearly encapsulate their dedication, precision and drive. Getting everything right, even the simple sounds of instrumental tuning, is something that they take very seriously. Catapulting the essence of imitation and authenticity into another stratosphere, Dark Star proves to be a band truly blessed by the cover band cosmos.
DSO hosted a packed party at Boulder Theater, where fluorescent colored beach balls scanned the top of the crowd like orbs of aura-laden energy.
On deck tonight, was the set list from the Dead's 1976 gig at San Fran's Orpheum Theatre.
They opened with 'Cold Rain & Snow,' which sent the crowd into a bevy of free-form grooves—like dancing shadows among a canvass of mountains.
Up next, came 'Cassidy.' From the open lines, which evoke all the folly of an epic fable, 'I have seen where the wolf has slept by the silver stream/I can tell by the mark he left, you were in his dream' the otherworldly-mood was set. Attendees surrendered to the subdued lighting and let the melodic tinges cloud up their cerebellum.
'Mama Tried,' originally done by country guru Merle Haggard, captured the country-fried appeal of rebel sons living life by their own rules.
'Row Jimmy' splashed into Johnny Cash's toe-tapping 'Big River.'
'Brown-Eyed Women'—a culmination of sweet instrumentals and lyrics referencing red grenadine proved to be satiating. The mishmash of poignant keyboard work and stellar guitar playing was like the perfect cocktail in song form—served up with lip-smacking spunk.
The traditional ballad of 'Peggy-O' was a nice change of mellow pace.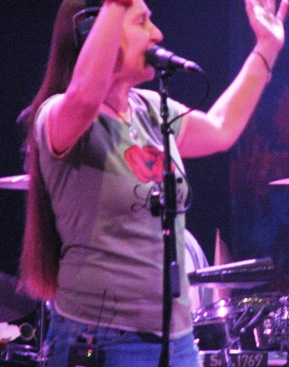 'The Music Never Stopped' allowed songstress Lisa Mackey moments to slip into the hippiedom throne of vocal veteran Donna Jean. Her chestnut hair spun wildly with every graceful turn she took. Arms outstretched, her rapid spinning captured a sense of childlike energy and innocence that seemed to manifest within the heart of every dancing soul. Mackey's voice, a seductive sassafras of sound, added a much needed potent feminine touch to the burly brotherhood presence filling the stage.
During 'Scarlet Begonias' fans sipped their brews and sang along with those classic lyrics 'rings on her fingers and bells on her toes…'
Set two kicked off with 'Playing in the Band,' which segwayed into bluesy-rooted 'Cosmic Charlie.'
'Samson and Delilah,' a tune highlighting the biblical tale, kept the momentum at its peak by starting off with that distinct drum intro. The lyric 'If I had my way/I would tear this whole building down' was sung with shamanic enthusiasm and never sounded better against kick-ass keyboard chords.
'The Wheel,' an upbeat anthem of self-perseverance, was played with the intensity of white lightning— sparking a new level of satisfaction among fans.
'High Time' slowed things down and captured the same lullaby-like tone, similar to when it was performed by Jerry and the boys at Woodstock in '69.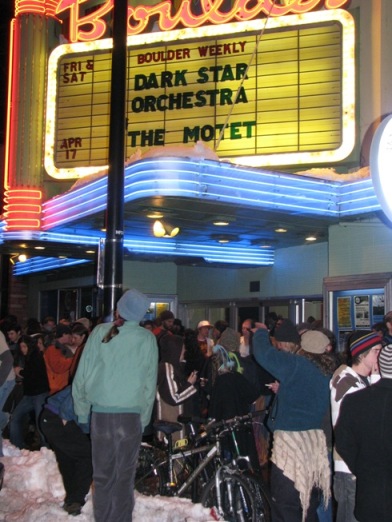 'Sugar Magnolia,' perhaps the happiest ode to an extraordinary lady, sped things right up again with its love-induced lyrics and infectious instrumentals.
'U.S. Blues' was served up as an encore— an idyllic end to a long strange, nostalgic night.
DSO resurrected the high-energy party aura synonymous with the Grateful Dead's live shows.  This shy-town band proves, with each gig, that they stretch beyond the box of imitation.
They keep the unadulterated power of the Dead's music thriving. This is something to be in awe of, not just because the music has the potency to alter moods and motivate heads to travel hundreds of miles with mere change in their patchwork pockets—but because the sense of community, lot scene and timeless tunes are etched in the pillars of rock for eternity.