Fat Tuesday, at the Fox, proved to be an evening of soulful celebration, where the positivity and spirit-moving sounds of Lubriphonic and Panjea shined as effervescently as the Madigra beads draped around fans' necks.
Groove-laden powerhouse, Lubriphonic, kicked things off with their heavy-horned colossal sound.
The intoxicating pairing of Giles Corey's whiskey vocals with Cajun spice instrumentals sent attendees into a fiery frenzy of delight. Fans, fully feeling the gripping grooves, took advantage of the floor space by busting out breakdancing moves.
'Love Bomb' came full force with booming vocals and the kind of explosive energy that quickens your heart rate and tickles your funky bone.
This shy-town conglomerate of skilled musicians knew just when to speed it up and slow it down for audience members riding their wave of aural bliss.
During 'Soul Solution' Corey seemed to be channeling James Brown. The song, a bluesy tempest, came equipped with suggestive lyrics like 'I'm growing like a melon/Ripe on the vine/Growin and showin and feeling fine…'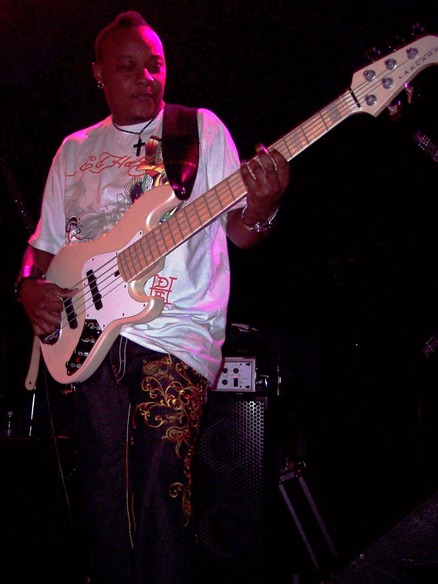 'Chalk Train' was kept on route by the potent rock guitar, but made hairpin turns into the billowing sound of sax, trumpet and trombone— all satiating stops along the way on this journey to funk junction. Corey delivered the lyrics like a frustrated vagabond with a heavy case of wanderlust, 'I want to hop that train and head down south/Where they got enough whiskey to fill my mouth…'
The next song, 'inspired by the Wakarusa festival,' 'Another Patch of Ground' started with Eric Clapton-esque guitar playing and Corey movingly belting out 'It's Alright/ It's Alright baby…' in a way that would have made B.B. King proud.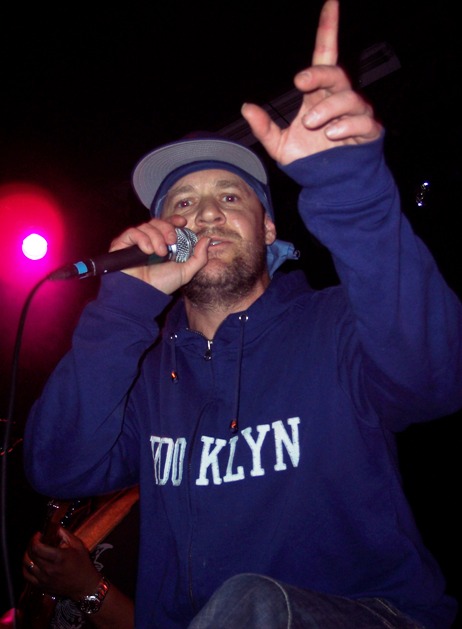 With dominating bass lines, an unbelievably tight and passionate wind instrument section and a drummer who slaps the skins with the might of a locomotive, Lubriphonic captures the old spirit of pioneering rhythm and blues, while fervently grasping onto their own musical vision.
Whether they were incorporating the use of a cowbell or dancing to their own beat, Lubriphonic reeled the audience in like a hooked big-mouthed, bayou-born catfish.
Next, Chris Berry and Panjea, medicinal music men, took the stage to replenish our souls with a prescription consisting of harmonious melodies, conscious-raising messages and African aphrodisiacs in song-form.
At the honeycomb core of their sound was the sensually gratifying mbira—a wooden board and metal key Zimbabwean instrument with a sound similar to the Xylophone, but possessing a more angelic tone that instantly seems to settle in your heart and align your chakras.
'Are you Ready,' the fast-paced mantra of world unity, erupted into a percussion-palooza where djembes were set ablaze by high-speed hands.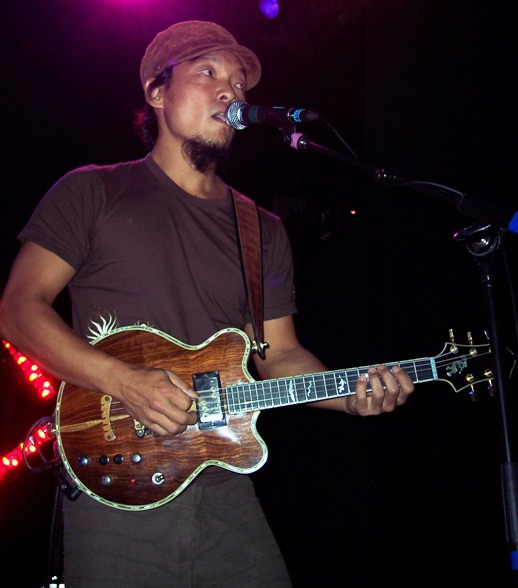 Michael Kang, of String Cheese Incident, helped his band of musical brothers by breaking out the electric mandolin.
'Dreamer' had a Caribbean essence paired with lyrics that encouraged fans to keep the faith.
'Love on a Mountain,' the smoothly rich song about spreading light to all, raised the already present warm and fuzzy factor up a few notches.
During 'Break free' Berry poignantly sang, 'I gotta change the way I've been livin
''like a man on a spiritual quest who had just reached a pivotal level enlightenment.  But, who would expect anything less from this gwenyambira – a title given to Berry by Zimbabwean elders meaning 'one whose music calls the spirit.'
'Hold On,' a life-preserver of artistic expression, gave attendees a message of everlasting hope and a mellow beat that they could sway to.
'Axe Forgets' provided an afro beat with poignant lyrics about destruction— 'The axe forgets what the fallen tree cannot...'
During 'Mandela' the name of the freedom fighter, anti-apartheid activist was transformed into a joyful, hymn-like chant.
They closed the exhilarating set with 'Everyday,' an ode to an irresistible lady— a hypnotic, modern day song of female praise.
With their festive fusion of jazz, blues, hip-hop and soul, they make sure to pepper in an invigorating helping of music sprouted deep within the jungles of the Congo. Blending optimistic messages with refreshing originality, Chris Berry and Panjea prove they really do walk a proud line.