Stepping into the historic Gothic Theatre, you couldn't help but absorb some of the effervescent energy of your fellow concertgoers even before the music started.  The crowd, a healthy mixture of deadheads, Biscuits fans, and other various thrill-seeking music lovers, wore one big collective smile from the start of Tom Hamilton's American Babies set all the way through Electron's electrifying "Shakedown Street" encore.  The show was a thoroughly satisfying mid-season Biscuits fix for the Rockies.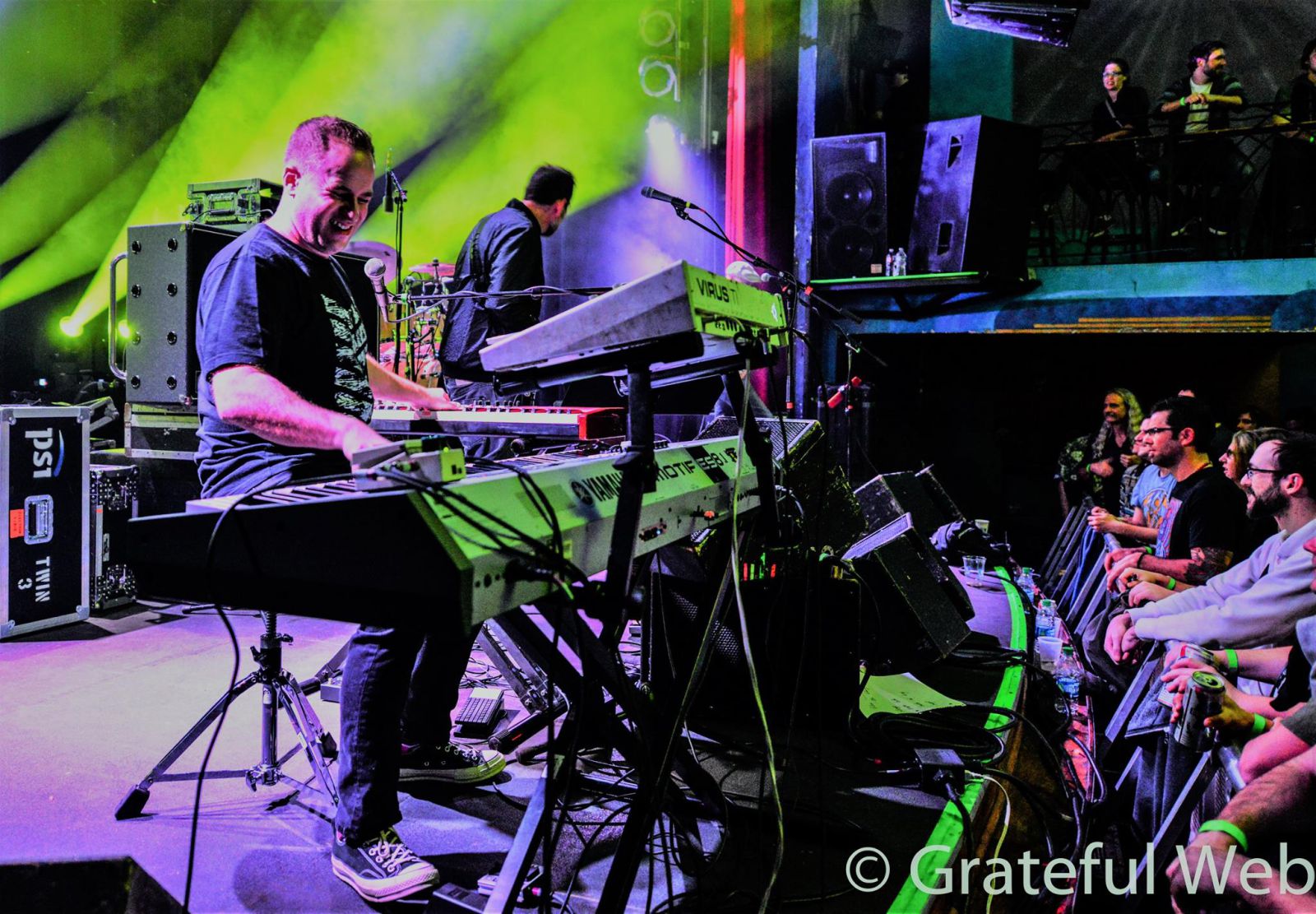 Their sets, comprised mostly of Disco Biscuits songs, was cohesive and with good flow.  "Home Again" kicked off the show, with an emphasis on the lyric "always knew my home was in paradise." Colorado is the Biscuits' second Philadelphia; the state loves the band, and the band sure does love the state. There was an abrupt sound dysfunction toward the end of the song, but that only seemed to bring the crowd together, eliciting yelps, yips, and applause.  That's always been a major element in the Biscuits' sound; their ingenuity, unpredictability, and resilience creating a sound that's simultaneously buoyant and abyss-like, inducing the visceral feeling of a trampoline.  It's as if their occasional mistakes amplify the times they play in perfect harmony, raising it to an almost celestial level. Embraced imperfections create connectivity amongst the crowd.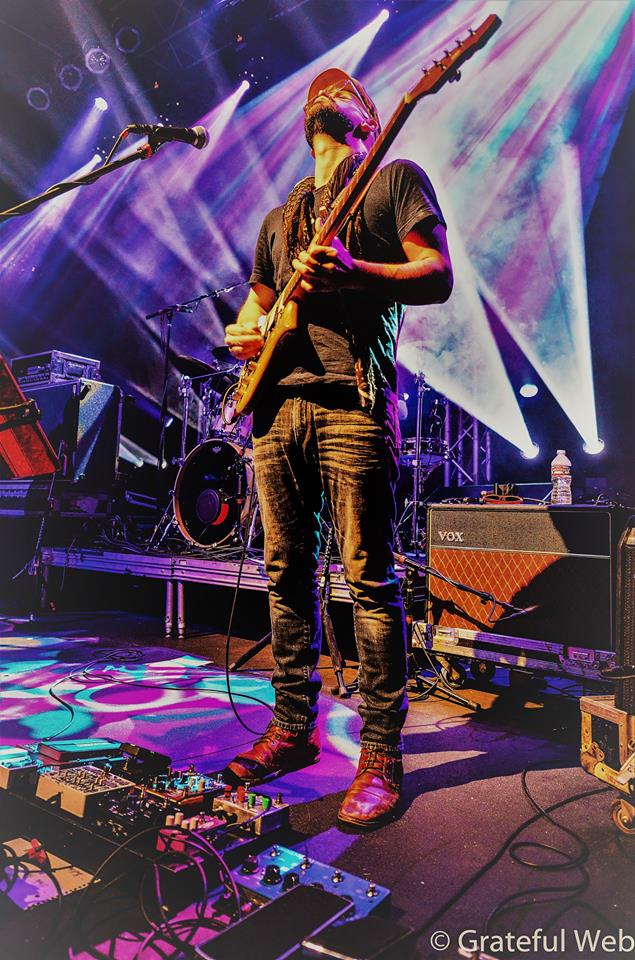 It's obvious that Tommy Hamilton has been doing his homework, with his well-polished vocals, a knack for fluid improvisation, and intriguing penchant for complex guitar riffs. The band encored with a wholehearted "Shakedown Street", a Grateful Dead cover in which Tommy's talent really sparkled.  He will be returning to Colorado with his most successful project, JRAD (Joe Russo's Almost Dead) for a sold-out April 28th show at the Ogden Theater in Denver, and again the next night headlining Red Rocks Amphitheater, with Medeski, Martin and Wood supporting them.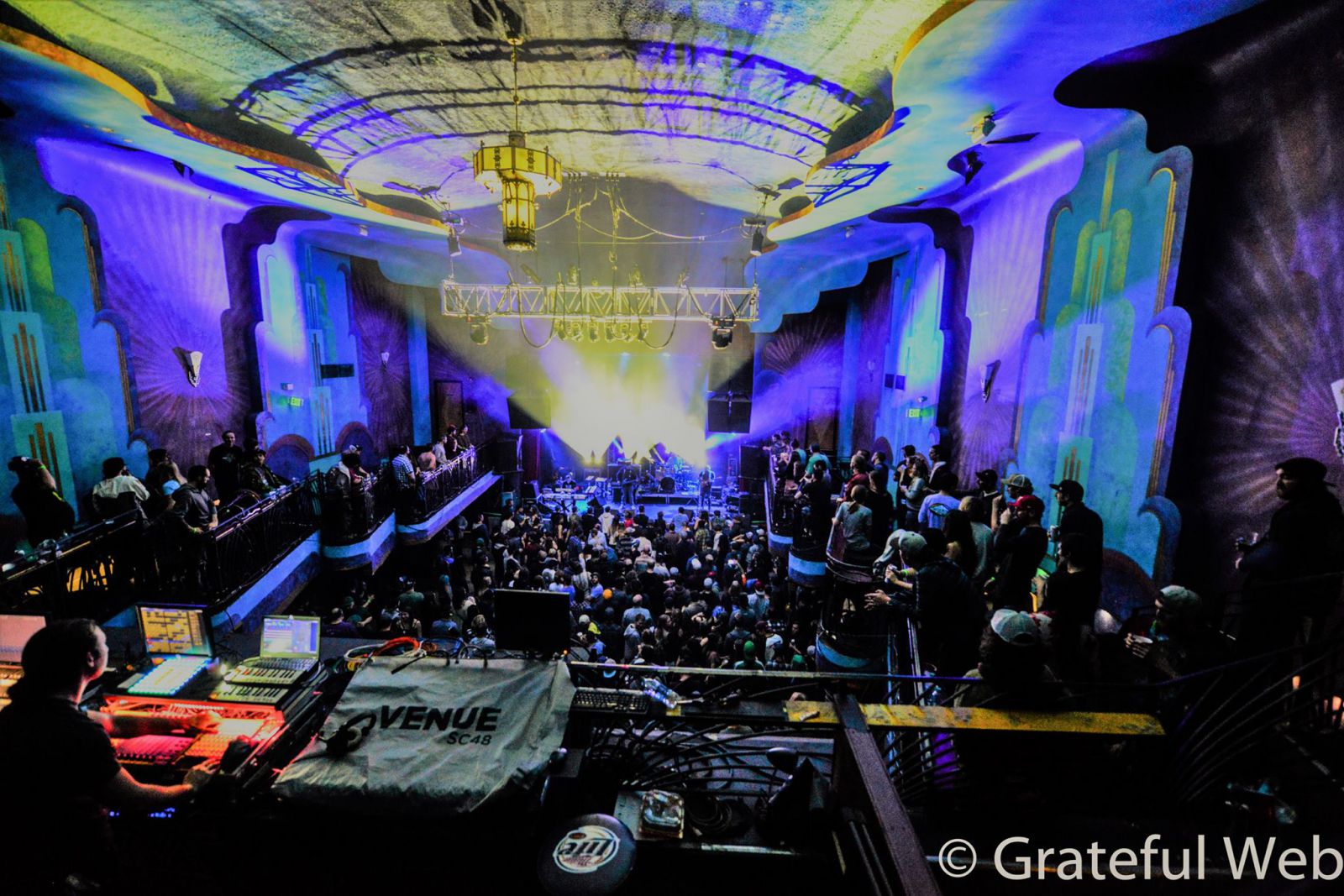 "Plan B", a song from the Biscuits' Chemical Warfare Brigade rock opera, was the second song played, keeping in cadence with the first song's mounting momentum, followed by joyful, exuberant renditions of "Triumph", "Grass is Green", and "Confrontation."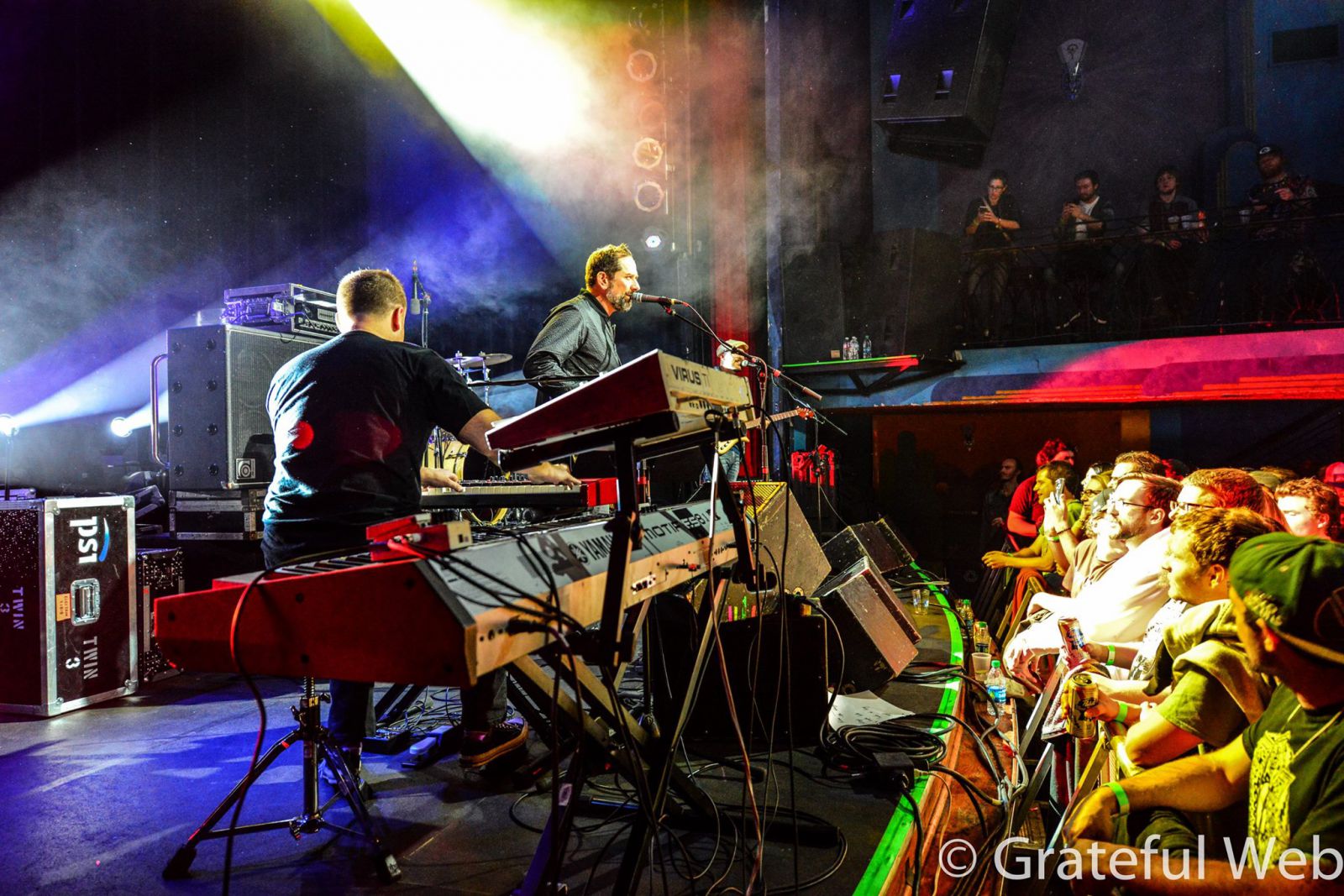 Set two started off with a classic (and skillfully executed) Pink Floyd cover, "Time."  It was simultaneously elegantly dark, cohesive, and melty, and reminded me of fun shows that happened about ten years ago when Marc and Aron formed a band with members of Umphrey's McGee called Brain Damaged Eggmen in which they covered works by the Beatles and Pink Floyd.  "And the Ladies were the Rest of The Night," a staple Biscuits' with grand jamming potential, followed, imbued with high energy.  Magner's performance was notably whimsical in this version and the crowd was getting plenty of aerobic exercise dancing and bopping about.  Two new songs were played before going back into a deeply satisfying conclusion of "Ladies."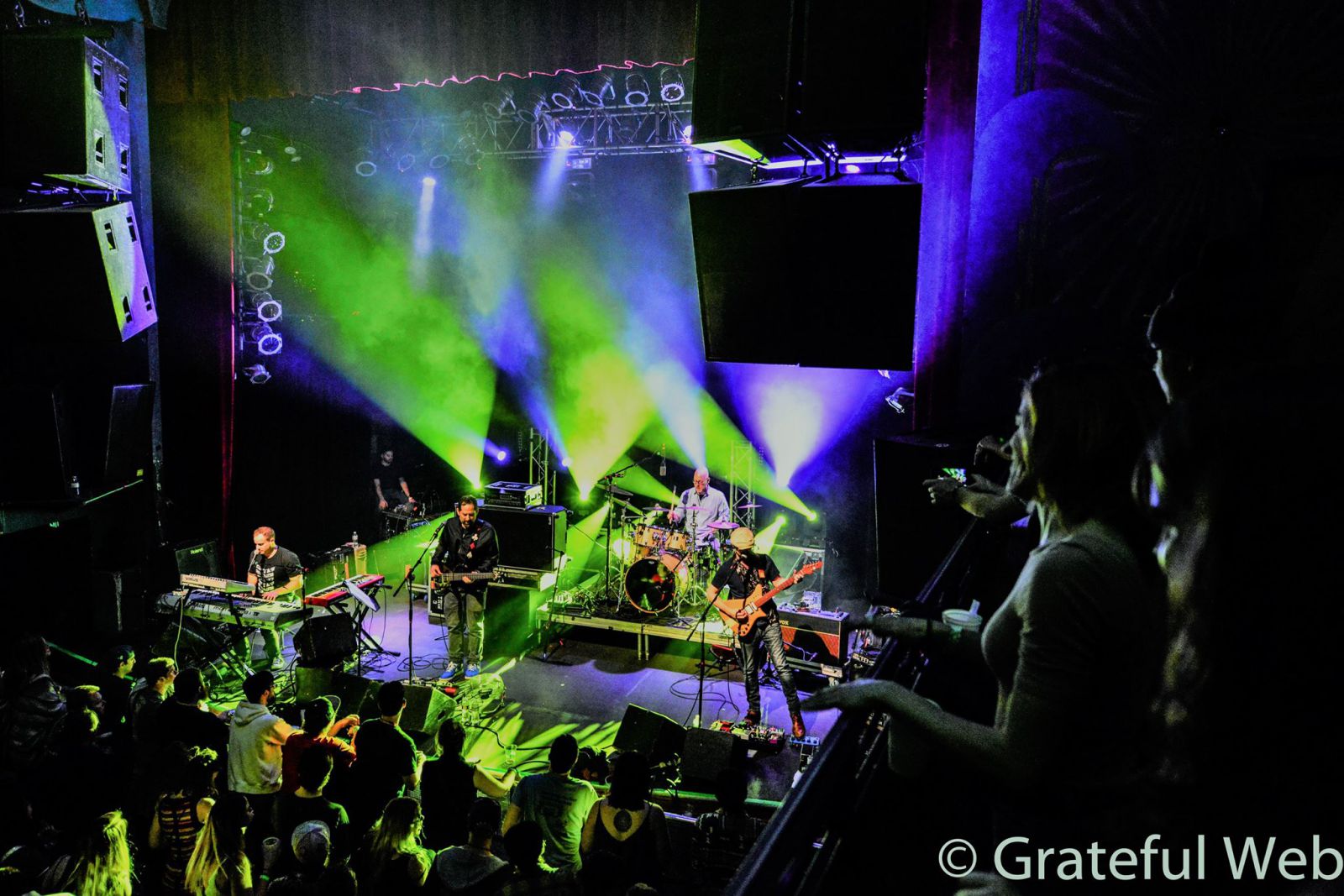 The Disco Biscuits are returning soon for their ninth year of Bisco Inferno.  They will play three nights at the Ogden Theater on May 31st through June 2nd before making their annual pilgrimage to Red Rocks on June 3rd, with Spongle's Simon Posford and a special guest TBA supporting.  Every year's performances have been nothing short of magical.   We anticipate this year to be equally enthralling and hope to see you there!