The members of the Disco Biscuits, Tom Hamilton, and Mike Greenfield have in some way, shape, or form been dominating the music world for the past few years. Without even touring heavily or touring with several different bands, this group of musicians has been drawing a deserved amount of attention nationwide. After seeing Lotus and Joe Russo's Almost Dead dominate the All Good Music Festival and ARISE this summer, Conspirator and JRAD captivate Denver this fall, and Disco Biscuits' New Year's run and Electron in Ardmore this winter, I wonder if there is anything these musicians cannot do. No matter who they play with, the music is unmistakably good. That is the true mark of a master.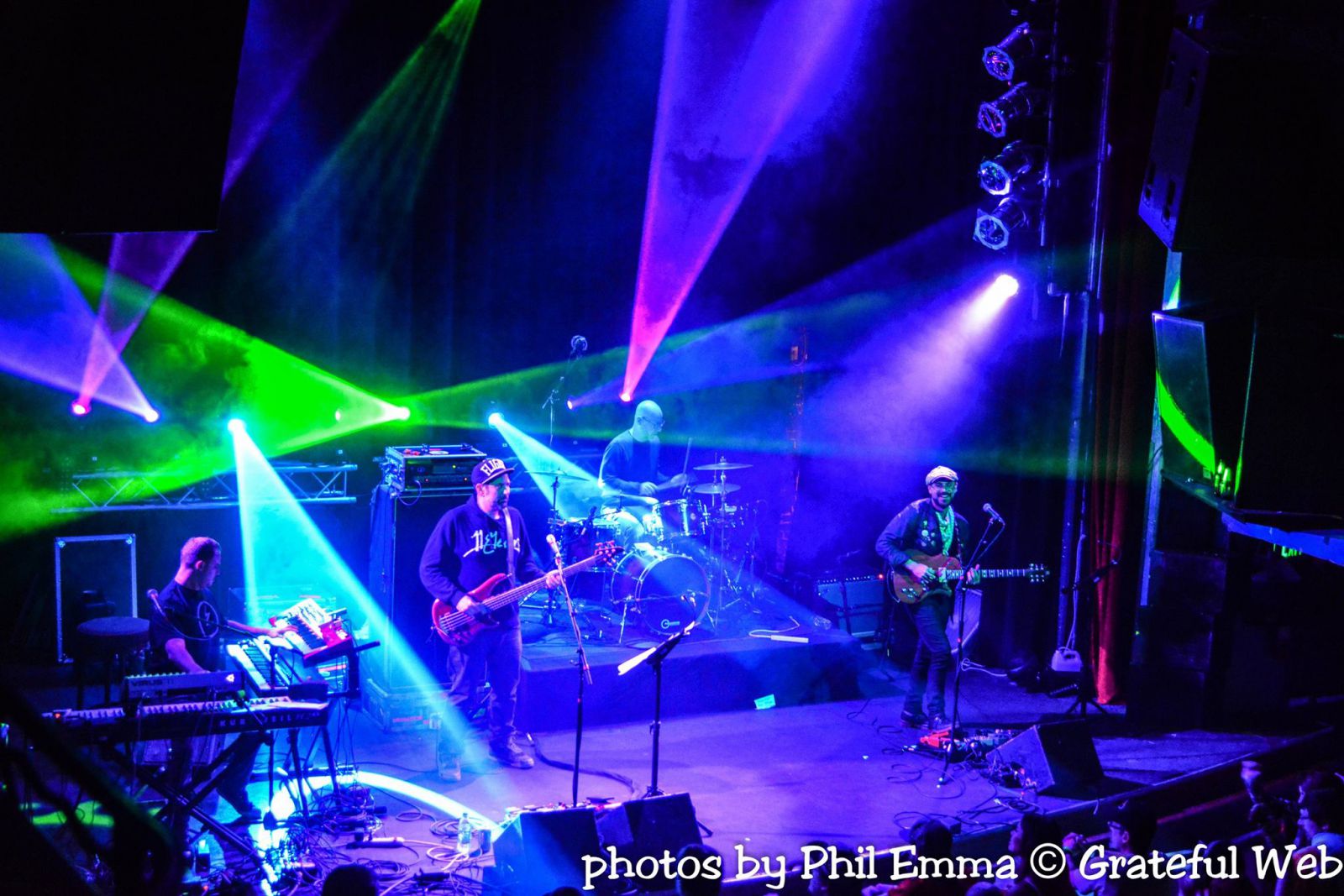 After an impressive start at the Fox Theater in Boulder, which I had to miss because I had to review two of Colorado's newest emerging bands Fox Street and Analog Son, Electron and Yamn came to the Gothic Theater in Denver to give us another night of magic. With so many Biscuit's family in the audience, the crowd seems more and more like home every time they come to the area.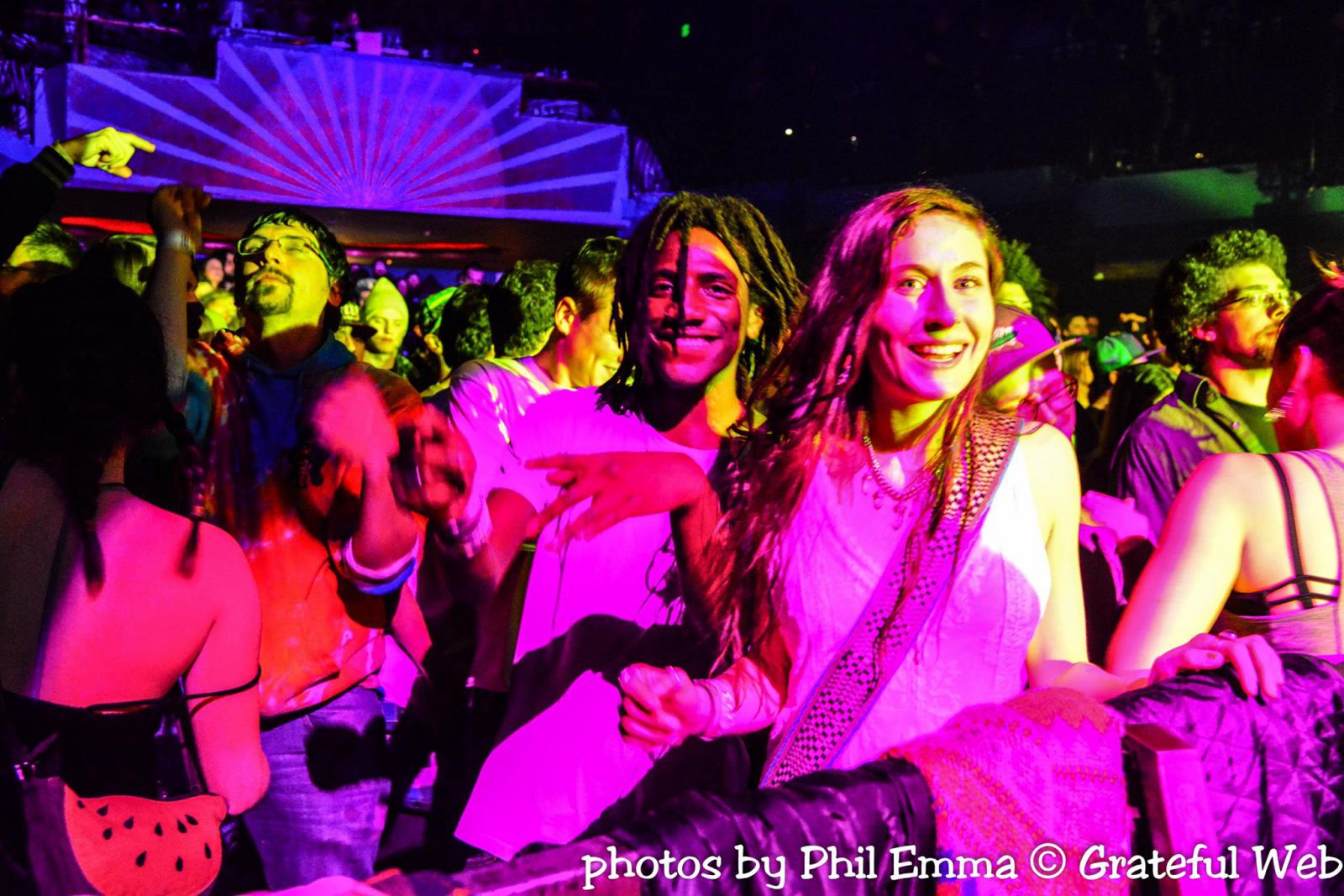 Yamn opened up with a spirited set that more than warmed the crowd up. These local rockers always impress me because they know how to play trance-fusion, but they add a little head banging rock n' roll in there, which always makes me appreciate their music. They recently released their second full length album called The Unity of Opposites, which is a play on their music style. In Greek philosophy, Heraclitus described this dichotomy of two opposites which would not exist without the other, such as north and south or positive and negative. This is how they make their music, and this niche is what is creating their rise.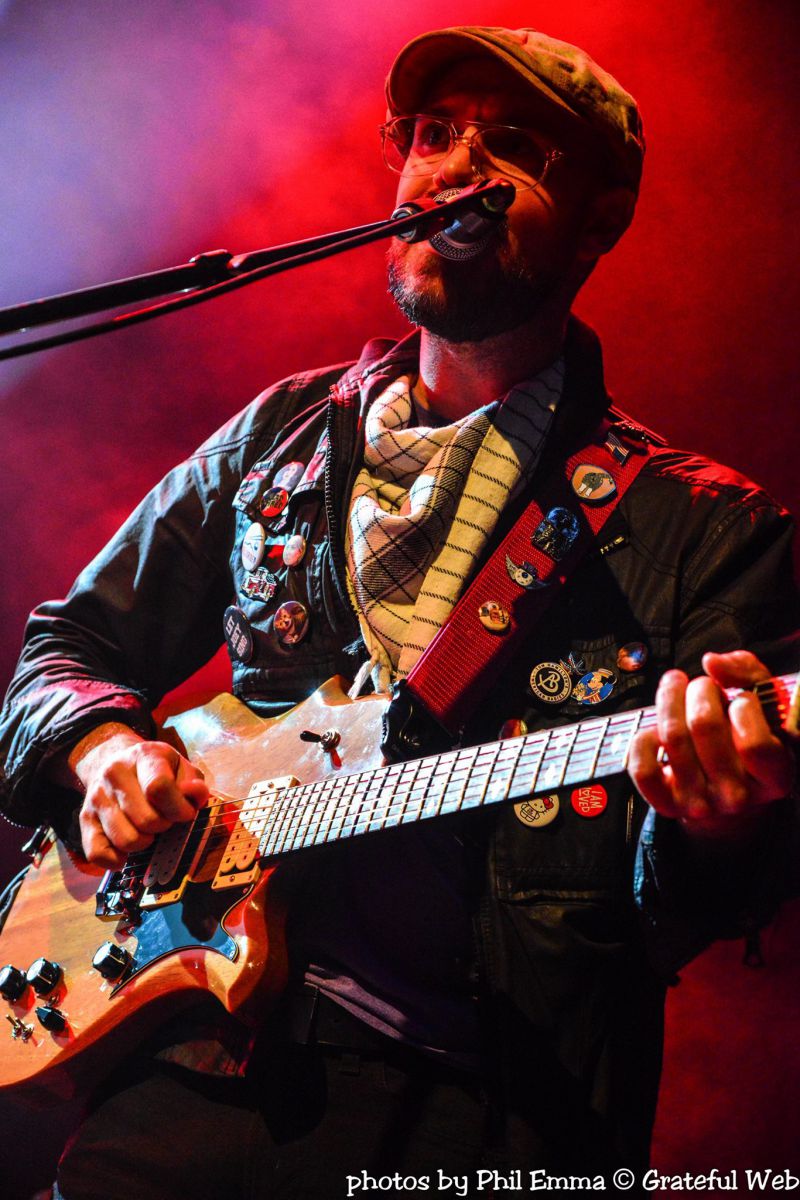 Electron exploded on the stage next keeping the head banging electricity going with a vibrant "Triumph," which the Biscuits have not played in a year. This seventeen minute jam had all a fan can want from an opener. Guitarist, Tom Hamilton's several different tones ranging from a Jerry Garcia funk tone to a Jonny Greenwood dirty high pitched surreal tone took this song through many great stages. By the time they went into "And the Ladies Were the Rest of the Night," Hamilton was screaming a solo that could have caused an avalanche in nearby mountain towns. There were a couple of Grateful Dead teases thrown in towards the end of the song. "Dark Star" was the transition tease into "Grass is Green." This song's realistic lyrics and different dimensions was the perfect catalyst to swim into "Boy" by Brother's Past. This was probably the best version of this song that I have ever heard. The interplay between keyboardist Aron Magner, and Hamilton was like playing tennis on a cruise ship elegantly back and forth straight into a break in which bassist Marc Brownstein thanked the crowd and Yamn for coming to their four night Colorado run. The last song of the set was Brownstein's own "Portal to an Empty Head." Magner's windy pipes at the end took the crowd into orbit before gently letting us down into set break.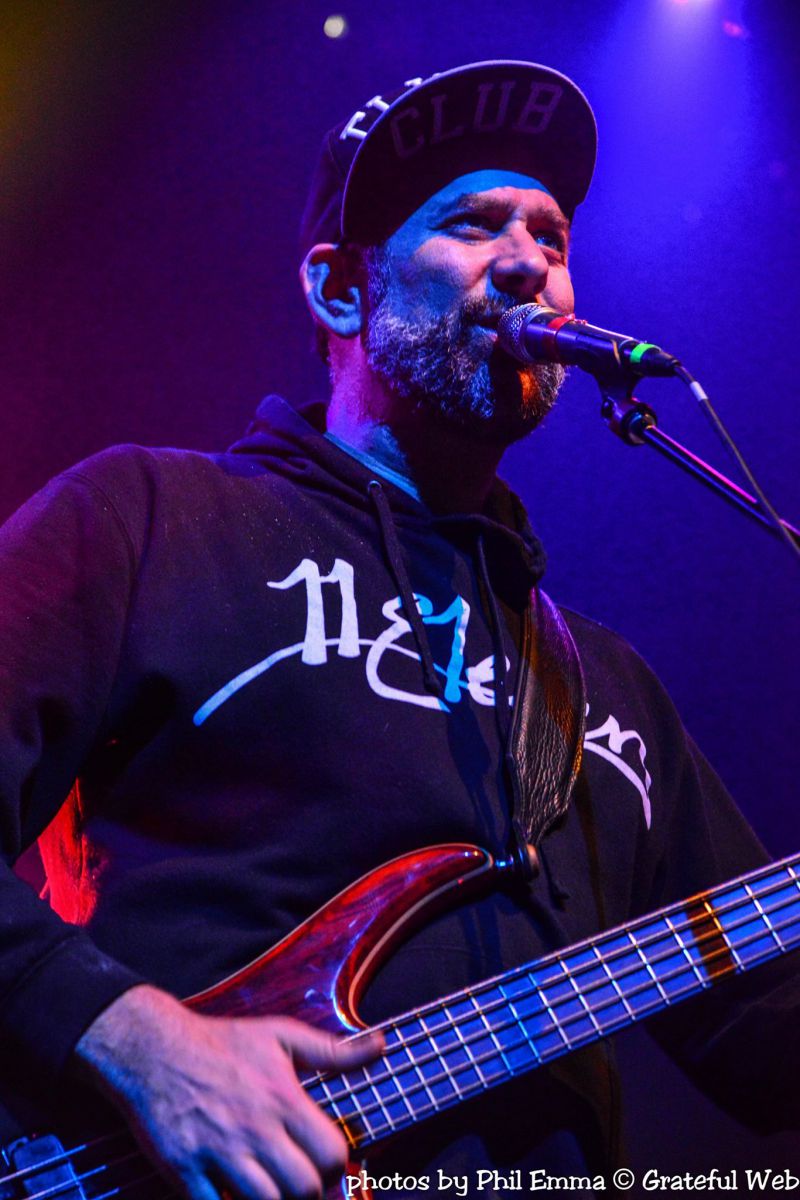 The second set started with Brownstein telling the crowd about their two shows in the mountains and his late night set at the Knew Conscious Gallery where he would be playing a deep house set after DJ Russo. Electron eased in "42" until drummer Mike Greenfield's flutter snare built and built to several crescendos throughout one of the best songs of the night. Both set openers were on fire tone setters. They teased the Beatles "Norwegian Wood," and what made this "42" sandwich extra special was that Pink Floyd's "Another Brick in the Wall" was the meat.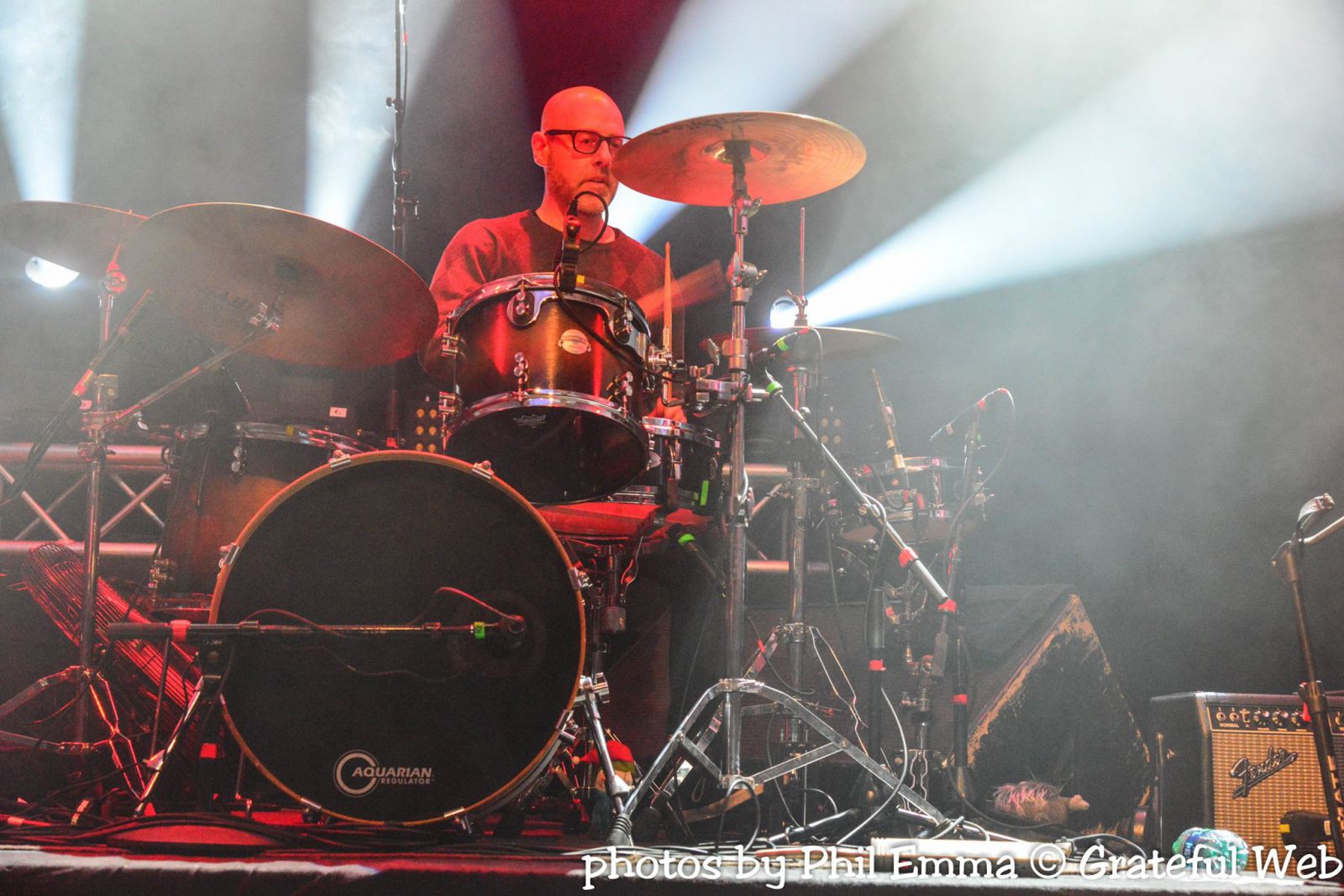 At the conclusion of this climax, Brownstein said, "I want to bring up a friend of mine right now. Please welcome to the stage…Ryan Noel, one of the hardest working guys in Denver. And also welcome to the stage, my main man, the peanut butter to my jelly, Dr. Fameus, Allen Aucoin." The Disco Biscuits drummer counted off, and Electron went into a classic Biscuits song, "M.E.M.P.H.I.S." The end of the song included another Beatles tease of "Eleanor Rigby." After, Brownstein mentioned that Dr. Fameus will be playing at the Ogden Theater on June 1, 2, and 3rd and at Red Rocks on the 4th referring to the Disco Biscuits run here in Colorado this summer. After some space, they went into a funky groove that materialized into "Naeba > Kamaole Sands" to conclude the second set.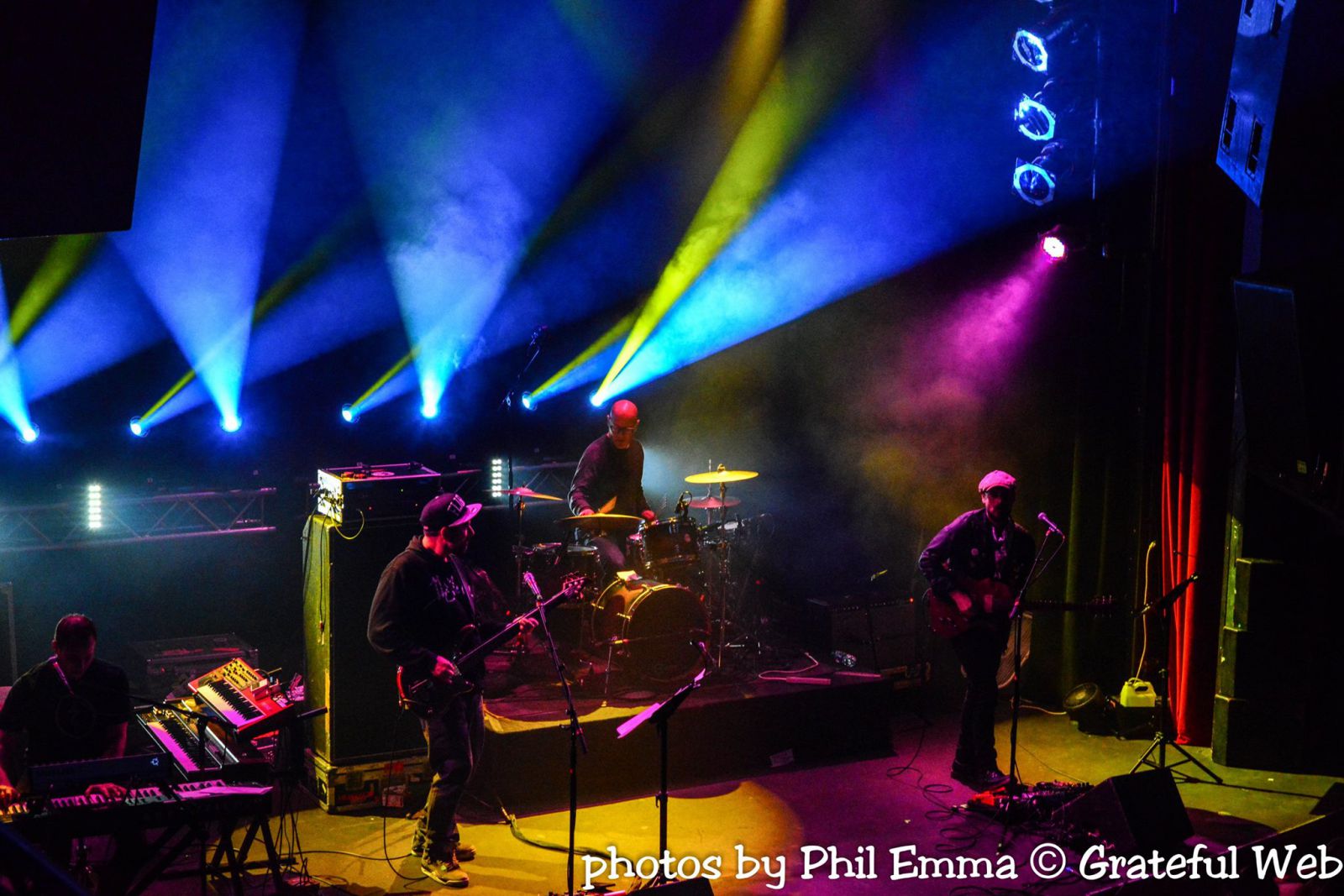 The encore was "Home Again," which I thought was appropriate due to the fact that so much of the Disco Biscuit family feels very at home here in Denver. Most of the times that I have seen the Biscuits I have either been in the city where I am from, Philadelphia, or the city, in which has turned into my home for the last eighteen years, Denver. Therefore, "Home Again" always strikes a chord within me. I think a lot of audience members can relate to this as well. Tom Hamilton's guitar work in his long solo in the middle of this song was a really bright feeling to leave with. Like Brownstein told the crowd, this summer's Disco Biscuits run will be very special, so do not miss it.