"From death comes life and so on."
I was honestly a bit wary of seeing my first Elephant Revival show sans Sage Cook. And I'm sure quite a few people felt that way. But most of me was excited to see what new journey the band was on with their new member Charlie Rose, playing a range of instruments and seamlessly adding his Rufus Wainwright-esque vocals on a number of songs. And like the lyrics above state, there's a new life to Elephant Revival – one just as wonderful as I had hoped.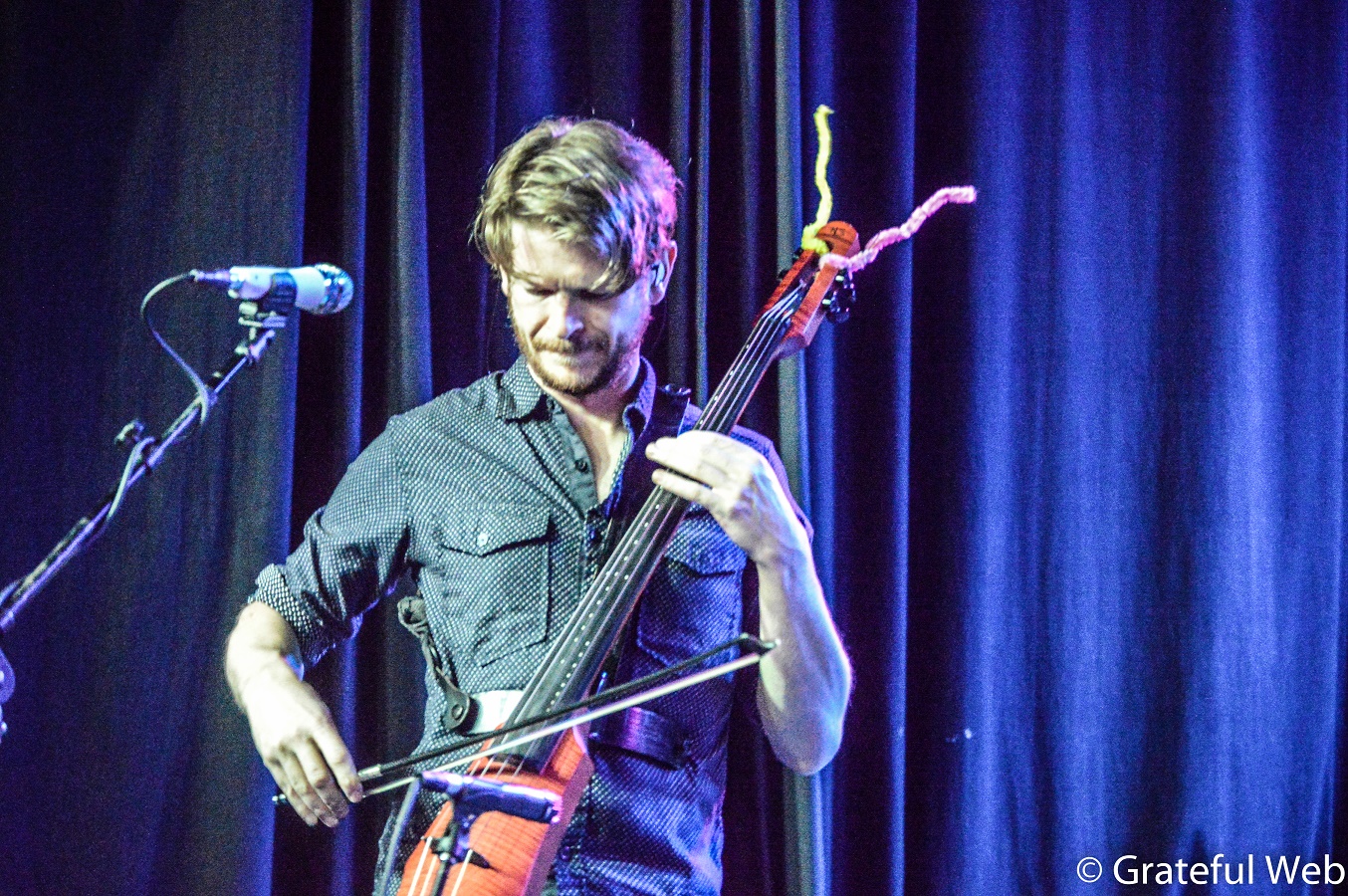 The crowd was filled with anticipation. Throughout the night I kept hearing whispers of 'Oh, I loved that version!' or 'I haven't heard this one in years.' Elephant Revival, as they started in a town very near Fayetteville, always has a packed house in Fayetteville and Saturday's show was no exception. Among the attendees were Tahlequah, Oklahoma residents and long-time supporters of the band, as well as college students who'd just recently learned of the band. The audience, a mixture of all generations (allowed in bars), was enthusiastic as ever – and the band's performance reflected the joy of the crowd.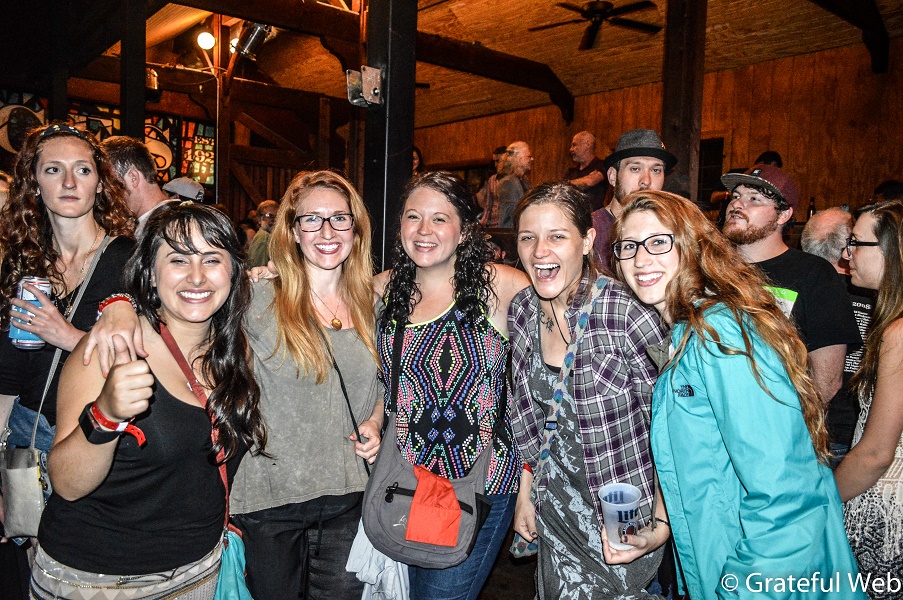 For the first few selections of their set, there was chatter from the crowd. But as the band carried on, the voices paused to give more room for Elephant Revival's beautiful, lush sound to float through the rafters. Starting off their set lightly, Elephant Revival played 'Raindrops' – a soothing number with excellent sway. Next up was 'Nostalgia #28' featuring breezy harmonies between Bonnie Paine and Daniel Rodriguez.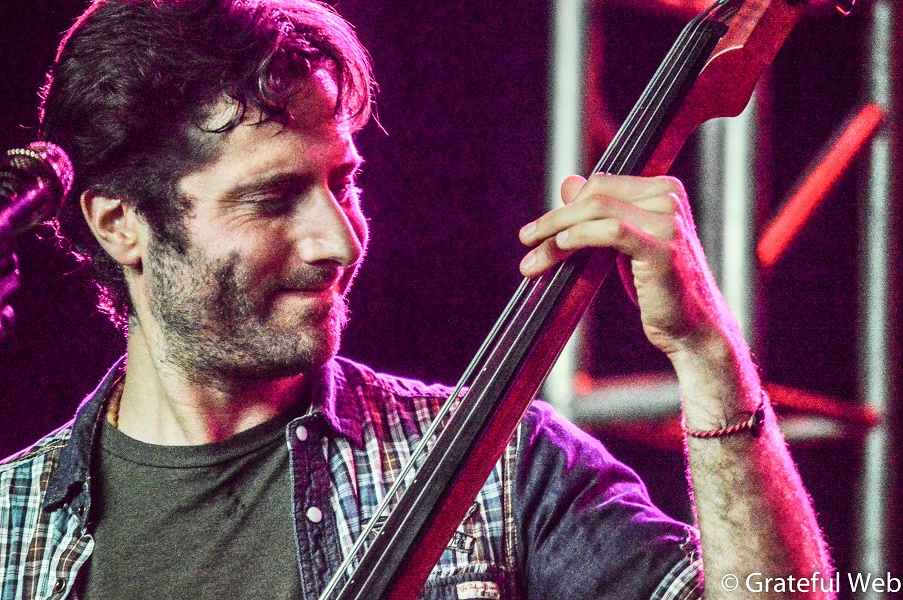 Truly, nostalgia and history flowed through the band's performance, with Bonnie recalling her first time at George's Majestic Lounge at the age of 14. Back then, the Garden Room was truly a garden – an outdoor stage with vines twisting around the rafters. Dance floor exposed to the elements, rain started pouring during Bonnie's first show there: Randy Crouch.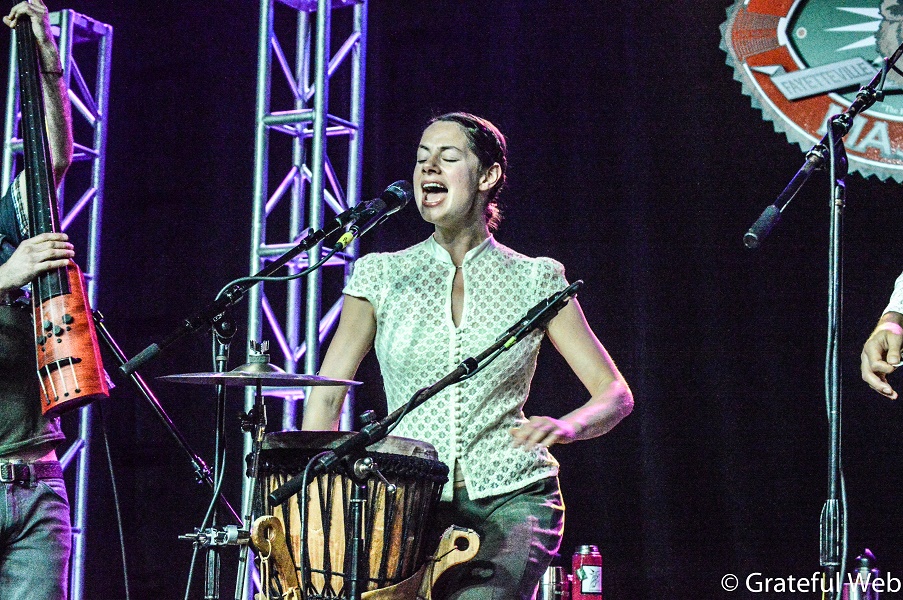 Carrying on through their 2-hour set, the band graced us with some of the crowd's favorite songs like 'The Pasture' and 'Spinning.' The group also played a fantastic version of one of my favorites, 'Remembering a Beginning' which had a haunting quality to it, I think due in part to Rose's banjo style. As is typical for a Fayetteville set, Bonnie's sister Annie Paine took the stage to sing and play upright bass on 'Piper's Son' and 'Jet Lag', thrilled as ever to play in front of so many great fans, family and friends.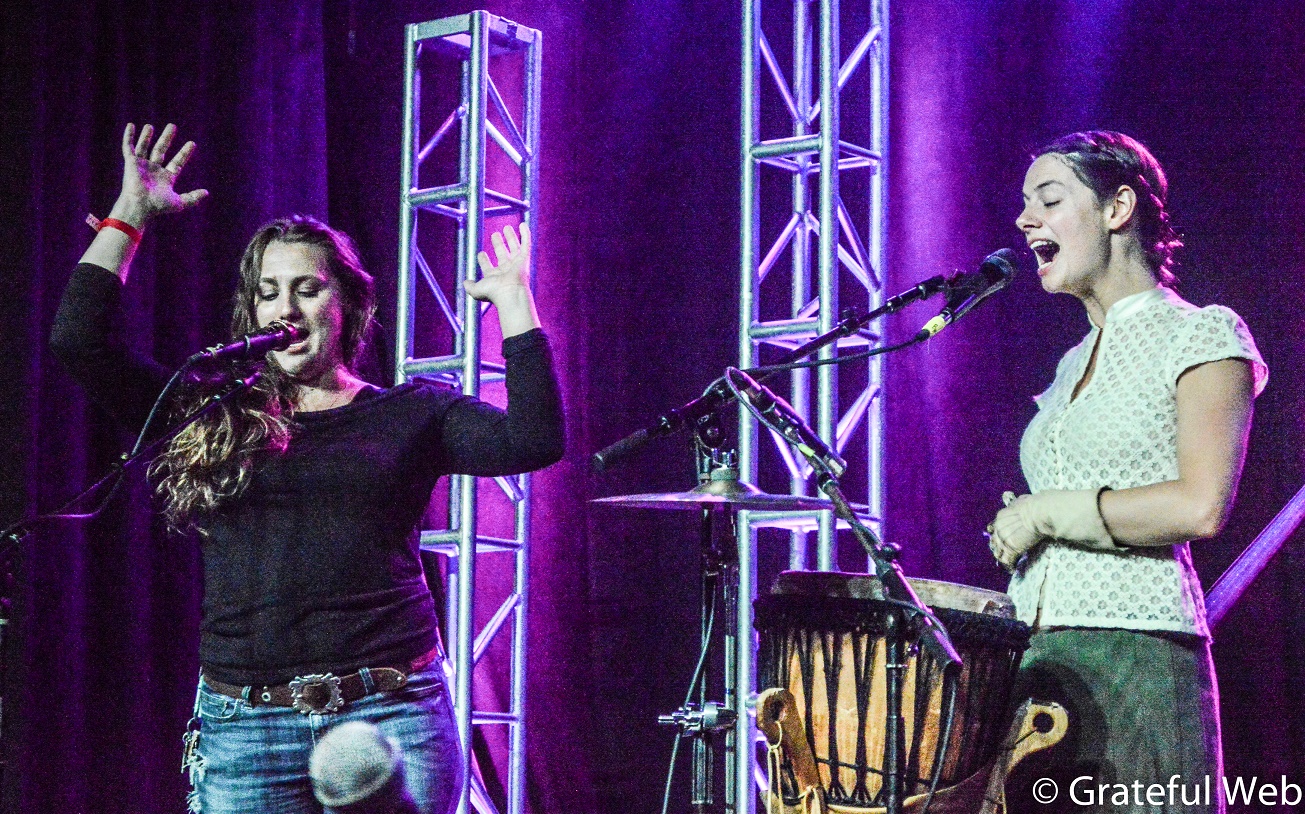 One of my favorite moments of the night was hearing the song 'Petals', which I'd never heard before and was a throwback to a band Paine and her sisters had been in called Mighty Kind. Rose brought out his electric cello, named 'The Bug' to accompany the tune. I'm looking forward to seeing what other new songs and instruments the band has in store, and to learn more about Rose's history as a musician.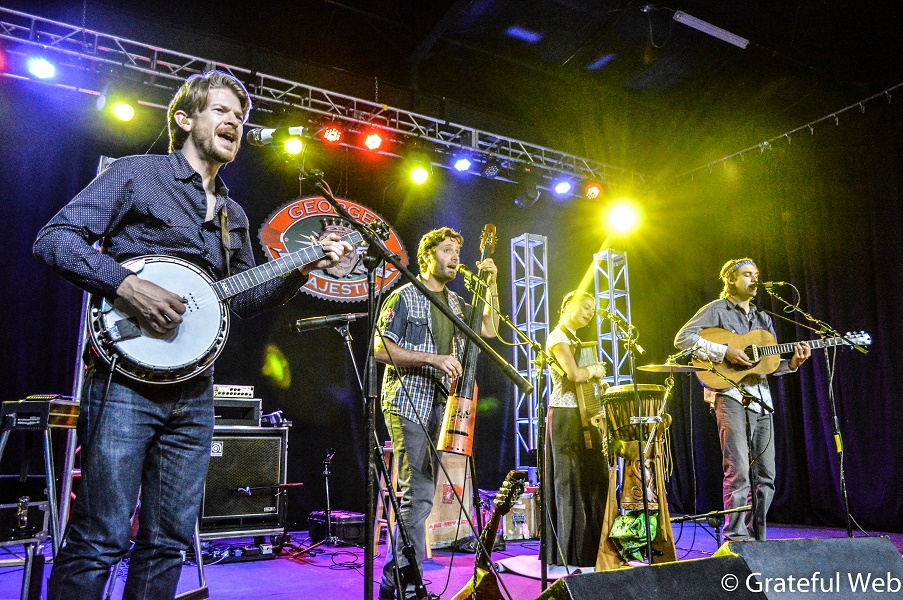 Following 'Petals' the band played a song dedicated to Cook. The song, 'The Garden' is a rhythmic, swelling track that nestles into your heart and makes your feet move. Along with a dedication to Cook, there was a cover of Richie Havens' 'High Flying Bird', and a dedication to Crouch and Paine's father with Jefferson Airplane's 'White Rabbit'.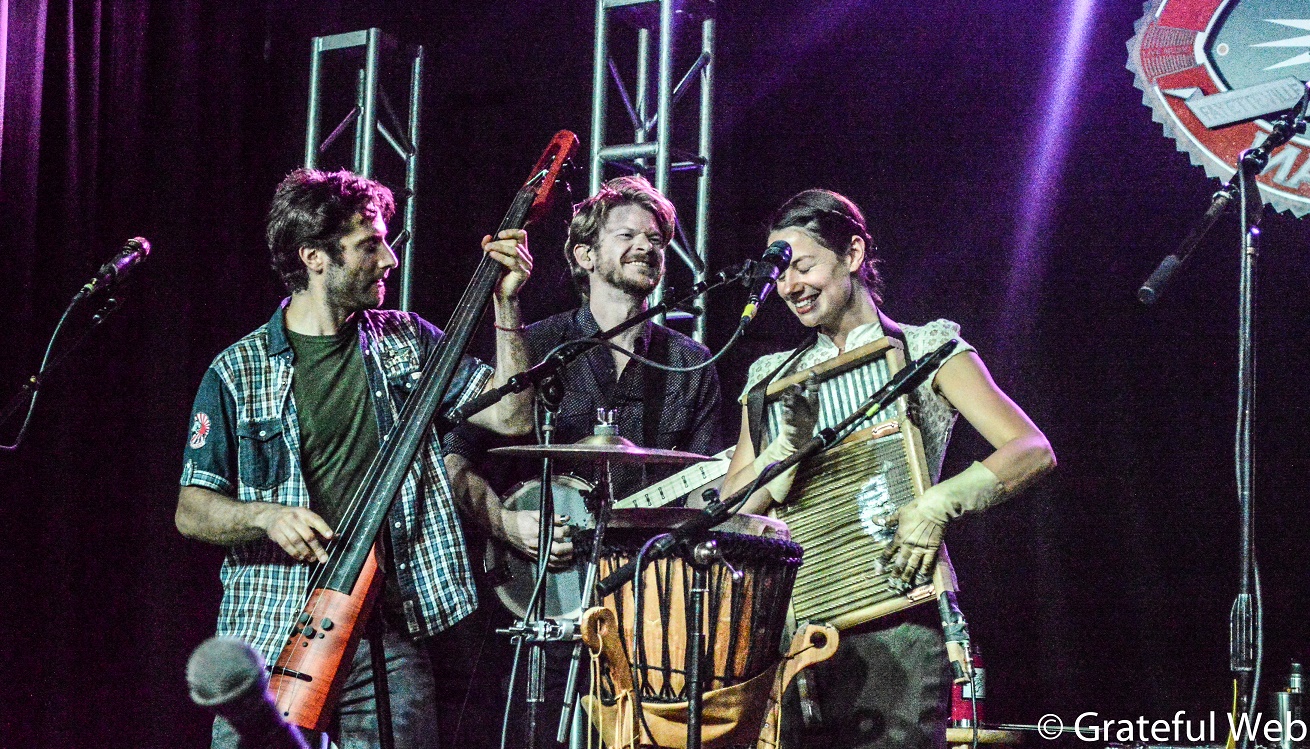 For the last two songs before the encore, Elephant Revival pumped up the crowd with a singalong ('Grace of a Woman') and an upbeat favorite ('Rogue River'). By the time the two songs had finished, the crowd was energized as ever and ready for more. Luckily, we all got what we wanted with a 3-song encore.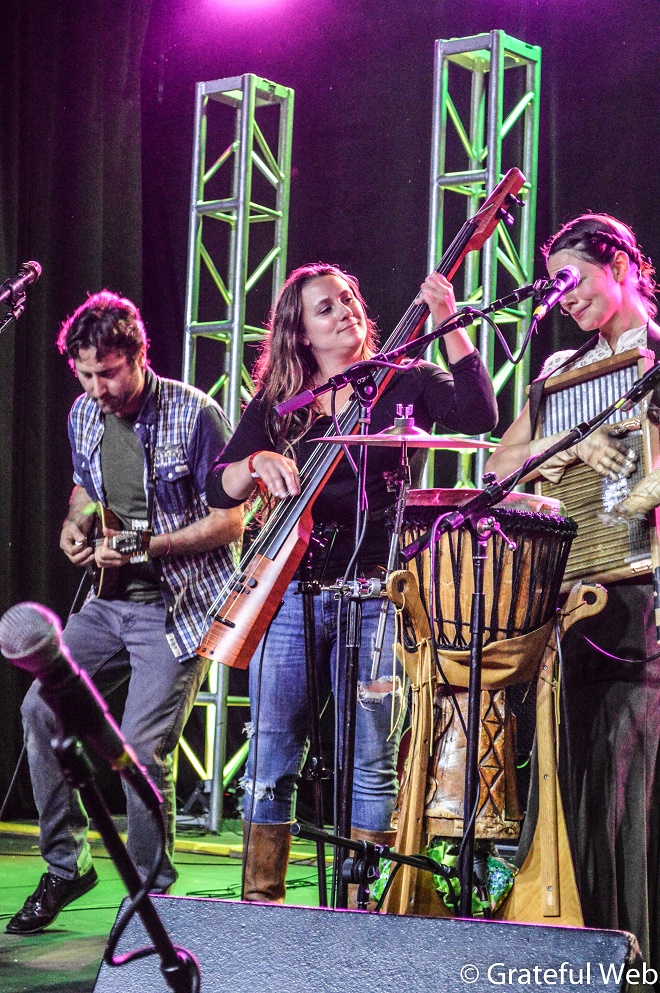 Starting off the encore was the harmonic, haunting duet from Bonnie and Annie Paine, 'High Flying Birds'. I'd heard the song before, but this time it struck me more than ever. Perfectly carving through the excitement of the last two songs, the crowd was mesmerized by such a stark difference. Next up was 'Sing to the Mountain', and finally a fantastic rendition of 'Ring Around the Moon' – a perfect closing song.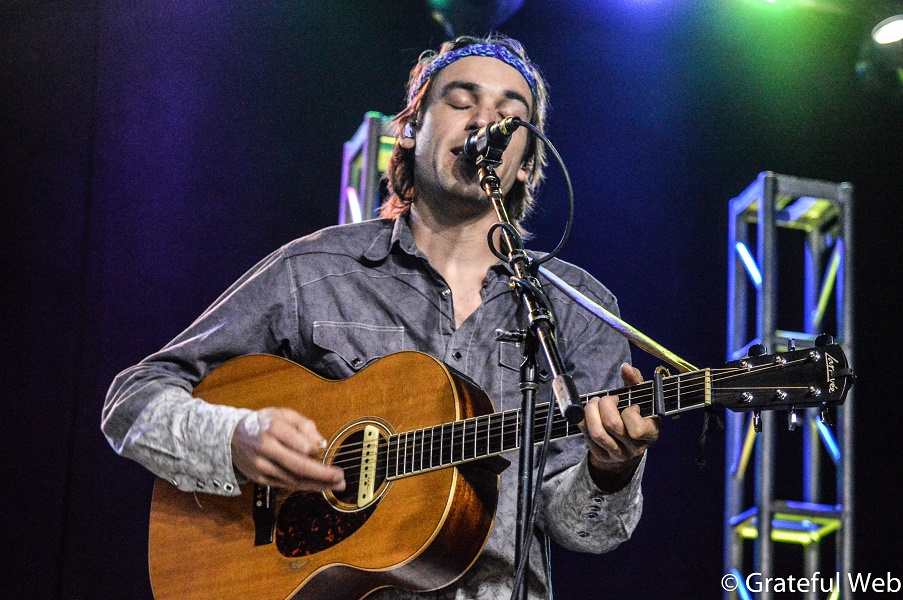 'Ring Around the Moon', already one of my favorite songs of theirs, was reinvented on Saturday night. With the band's new flair, Rose's talent and unique sound, and the crowd's energy, I found that particular song struck me more than any of them. It was joyous, technically masterful and spiritual. There's a reason I always leave an Elephant Revival performance feeling renewed and revived. It is church. It is a worship of music and beauty and nature and love. It is a message we all can hold onto.