This has been an amazing few months of music for me, but once again, I cannot avoid writing about how music has literally spread its wings to reach out as far as possible with different mixtures of sounds and influences to combine into a genreless gumbo. Elephant Revival's Facebook pages states, "Where words fail…music speaks," and as a writer, I could not agree more. I often ask my muse, where do I get the words to describe some of the music that I have been seeing lately? Needless to say, it is difficult. But, what is not difficult is enjoying a beautiful experience, and taking in the different flavors that music offers us, and trying to translate the mystique of it all.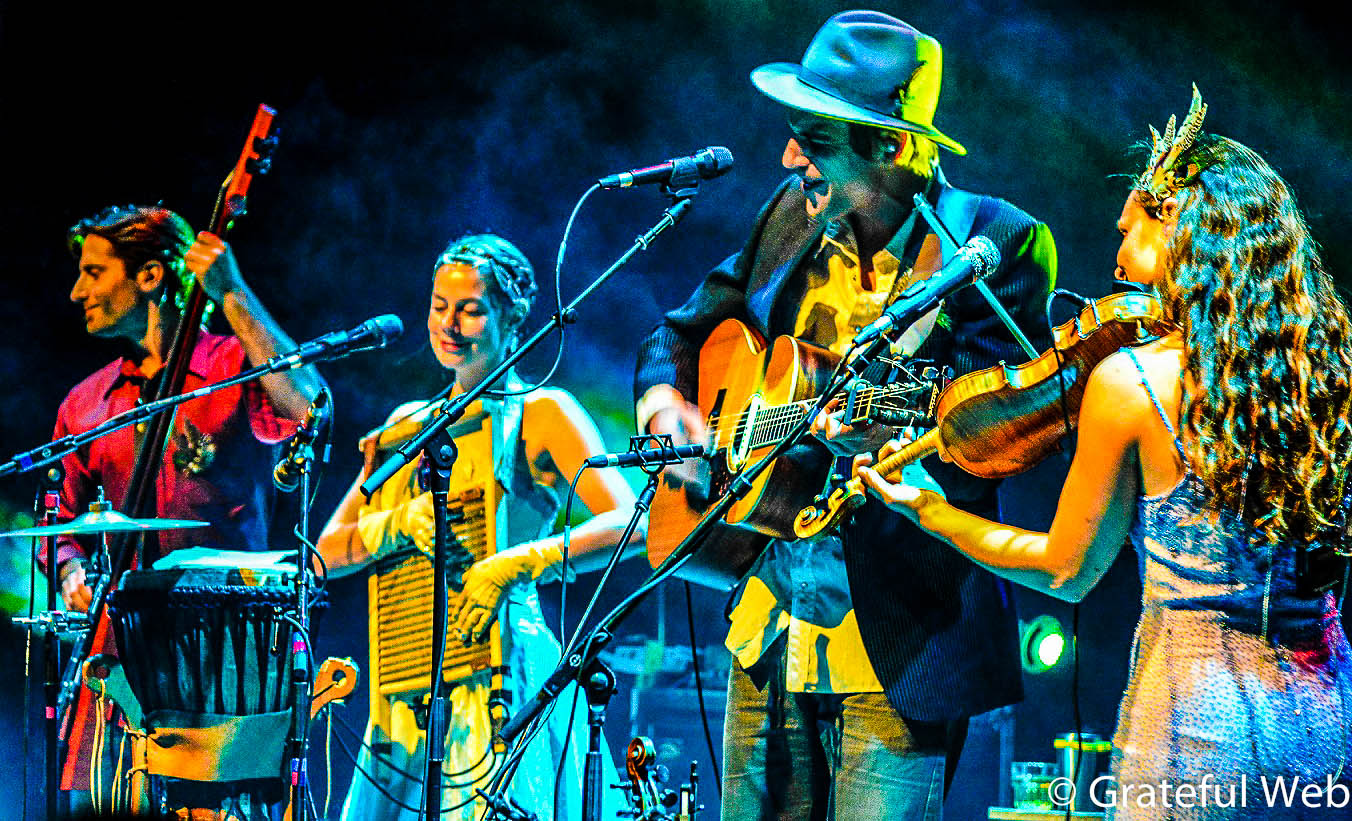 I first experienced Elephant Revival several years ago in their mountain hometown of Nederland, CO, where it seems that music brilliance grows out of the landscape. I think it was during Frozen Dead Guy Days, which is an annual stop of mine. They impressed and intrigued me then, and since then I have seen them a few other times, but nothing was as resounding and confidently smooth as this show at the Boulder Theater.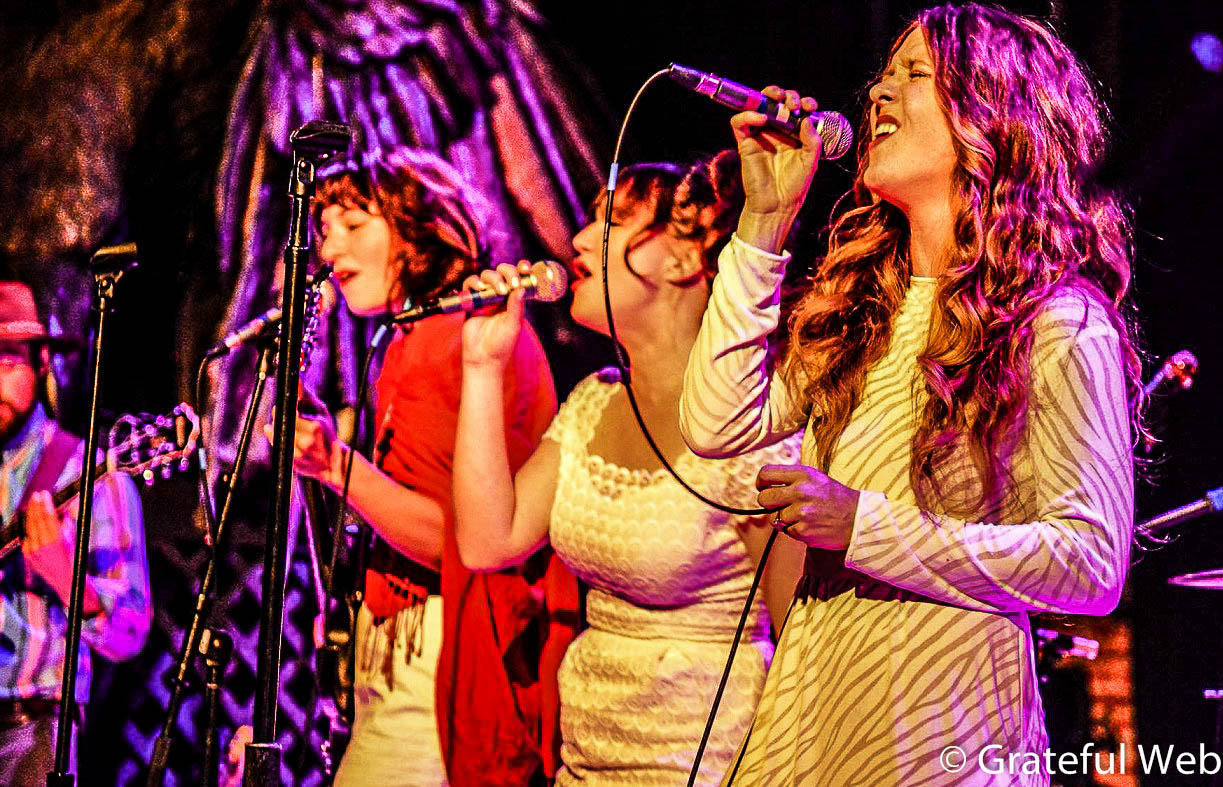 Right out of the gates with the opening group Paper Bird, also out of Colorado, the bar was set high for a great show. This indie folk band is equipped with three female vocalists, Sarah Anderson, Carleigh Aikens, and Genevieve Patterson, who sound like Sirens at sea. These three girls had me mesmerized throughout their entire performance. Their newest female vocalist, Carleigh Aikens has a raspy Stevie Nicks type sound that stole the show in the song that she sang. They have recently been featured on NPR's All Things Considered, in a New York Times story about hot bands, and also made Paste Magazine's Top 10 Colorado Bands to Watch list. They have a throwback woodsy sound, which helps to capture the essence of the listener's inner soul. It just sounds grounding.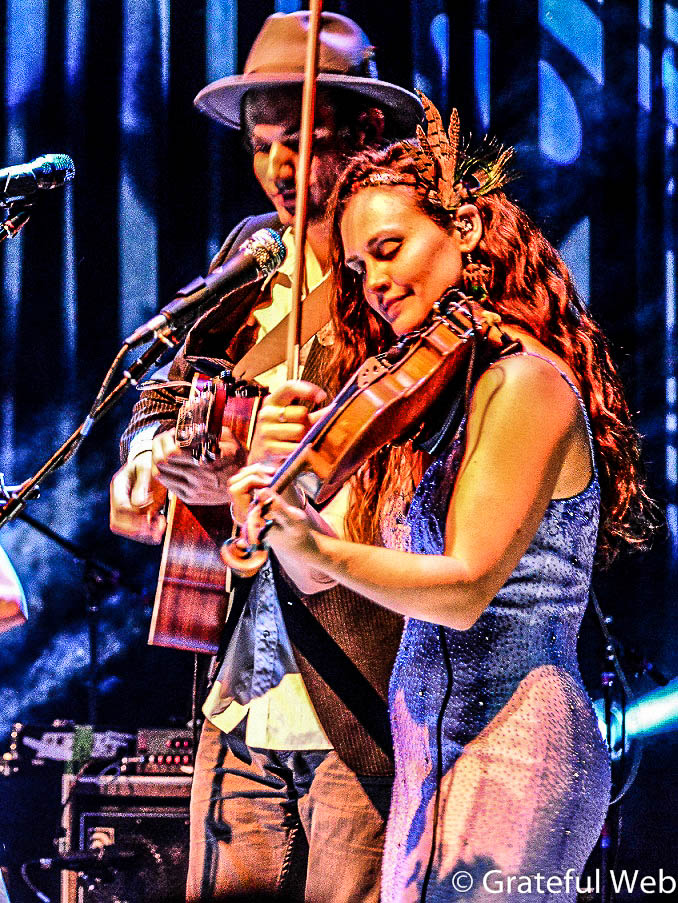 The happy to be hometown heroes graced the stage next which inspired fans to take their names, Elephant Revival, almost literally. This band is next level. It is incalculable how they have grown since I have seen them in Nederland years ago. The only thing that I wished throughout the entire night was that they jammed their songs a tiny bit more. It seemed like every time that they got the crowd dancing or started really building something, the song would end. Now please don't get me wrong, these guys played an amazing show, and they are infinitely talented. Their lead vocalist, washboard, djembe, and musical saw player, Bonnie Paine is one of the most unique and talented singers that I have ever heard. Their transcendental, genre elastic, folk music is one of a kind. All of them play several instruments, and I have a giant crush on their fiddle player and singer, Bridget Law. Now I never include song lyrics in my reviews, but I feel like reading these lyrics provides the imagery to what transpired in the Boulder Theater at this show.
Birds and Stars
Loving you it runs so deep.
Upon the surface here I sleep,
walking in dark and light,
walking all the day and night\
Rivers fall the ocean's side.
Fall for you every time,
like a bee to the flowers buzz.
Does a flower question love?\
On our best, the quest is primed,
beating chest and open minds.
I stand here in your midst,
see you through the smoke and mist.\
Once again for you I fall
underneath the tree so tall,
upon the limbs a nesting dove.
Does a birdie question love?
In the backdrop of the night
I melt into the starry light.
The moon pushes and pulls the tides,
tempts the soul to stay alive.
Once again for you I fall
Underneath a million stars.
How could you ever have enough?
Oh this must be.
Oh this must be.
4 x
So out from your slumber
Into the wonder
under the starlight
days, days...
To get the full experience, one would obviously have to listen to the song while reading these calming magnificent lyrics, but just reading can give a gist of the aesthetics of these human volcanoes of emotion. The second set included the songs, "Ring Around the Moon" and I believe the song is called "Agree," which contained my favorite phrase of the night. They said, "Intertwine your dream with mine." They are playing around the country all through the winter including at sea at Jam Cruise 13, so if possible, go see these inspirational artists.