On a quiet week night in Boulder, CO, the Positive Force, led by band and movement leader Femi Kuti, came to bring their traditional power and spirit through music. Furthermore, it is not too often that the opening band is a must see, and lucky for us, this was one of those shows.The Garrett Sayers Trio (GS3), led by the bassist from a local favorite band, the Motet, opened the show in true family fashion. Sayers is known around Boulder as one of the best virtuosos around town. Now that he has his own trio along with one of the most diversified drummers, Jonny Jyemo and some funky keys, there is no telling where this talent train will stop. Jyemo has led his share of bands as well around Boulder in Jyemo and Marungu, which were two of my favorite African style bands that I have ever listened to. On this night, the trio killed it with a great mix of jazz, island drums, and even a guest appearance by the baritone saxophone player in Femi's band the Positive Force. Make sure to keep this budding trio on your radar because they bring a unique sound.The son of world renowned inventor of Afro-beat music Fela Kuti, Femi never rested his laurels on who he was. He worked tirelessly to be a leader in the music world himself in 1985. Although he plays similar instruments, looks and sounds like his dad, and dances throughout his shows like the spirit of his father is within him, he continues to make new albums and take his messages throughout the world.The band enters the stage first, and they lay down a fat groove. Then, the horn section dances their way onto the front of the stage, and after a little coordinated dance, take their place on stage. After, comes my favorite part where the gorgeous, golden dancers shake their bodies all over the stage before Femi walks into the funk. In just the first three songs, he played the keyboard, saxophone, and trumpet while singing and dancing all the while. Kuti did a call and response with the audience that the audience messed up because he had to remind the crowd how it went, and he added, "The next time I come here, you need to remember."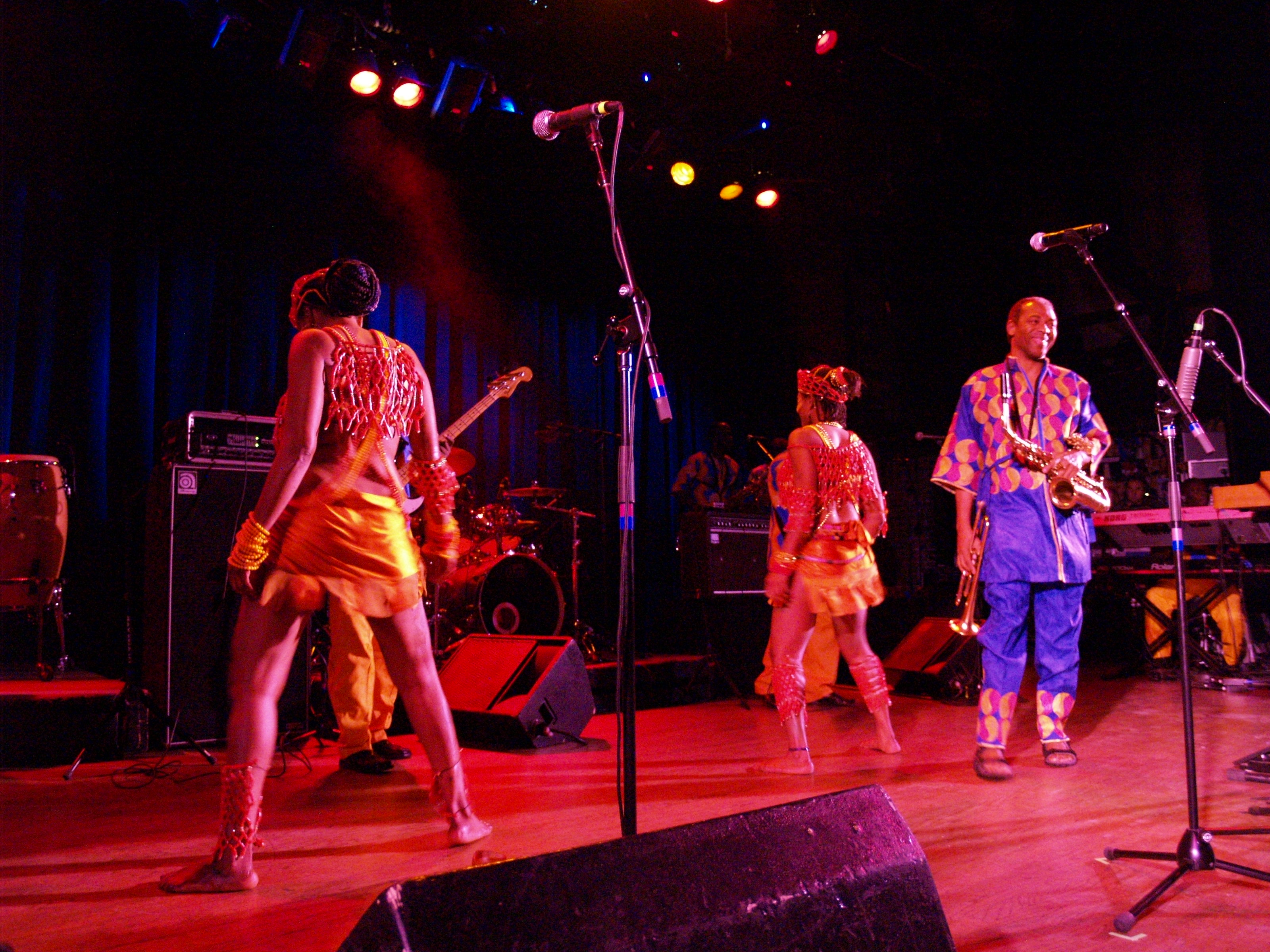 They played a lot of new music from their new album titled, No Place for My Dream, which was very refreshing to hear, and in true Kuti fashion he preached his messages that make so much sense. He talked about stopping hate in songs like "The World is Changing" and "No Place for My Dream." The lyrics literally state, "…the suffering people can't take it anymore." The social justice that continues to be in his father's tradition is something that we would never trade. The show got more powerful as it progress through the night. The encore started with "Beng, Beng, Beng," which is forceful and intricate. The fifty year old Femi looks as if he has boundless energy. He told the crowd that Boulder is one of his favorite cities in the world. He said that he always has a special place in his heart for San Francisco, but other than that, Boulder is his favorite. The full venue cheered as much as they could, but with this band, it is very hard to match their energy. The new album and American tour are coming through fast, so I highly recommend one of my true heroes, Femi Kuti.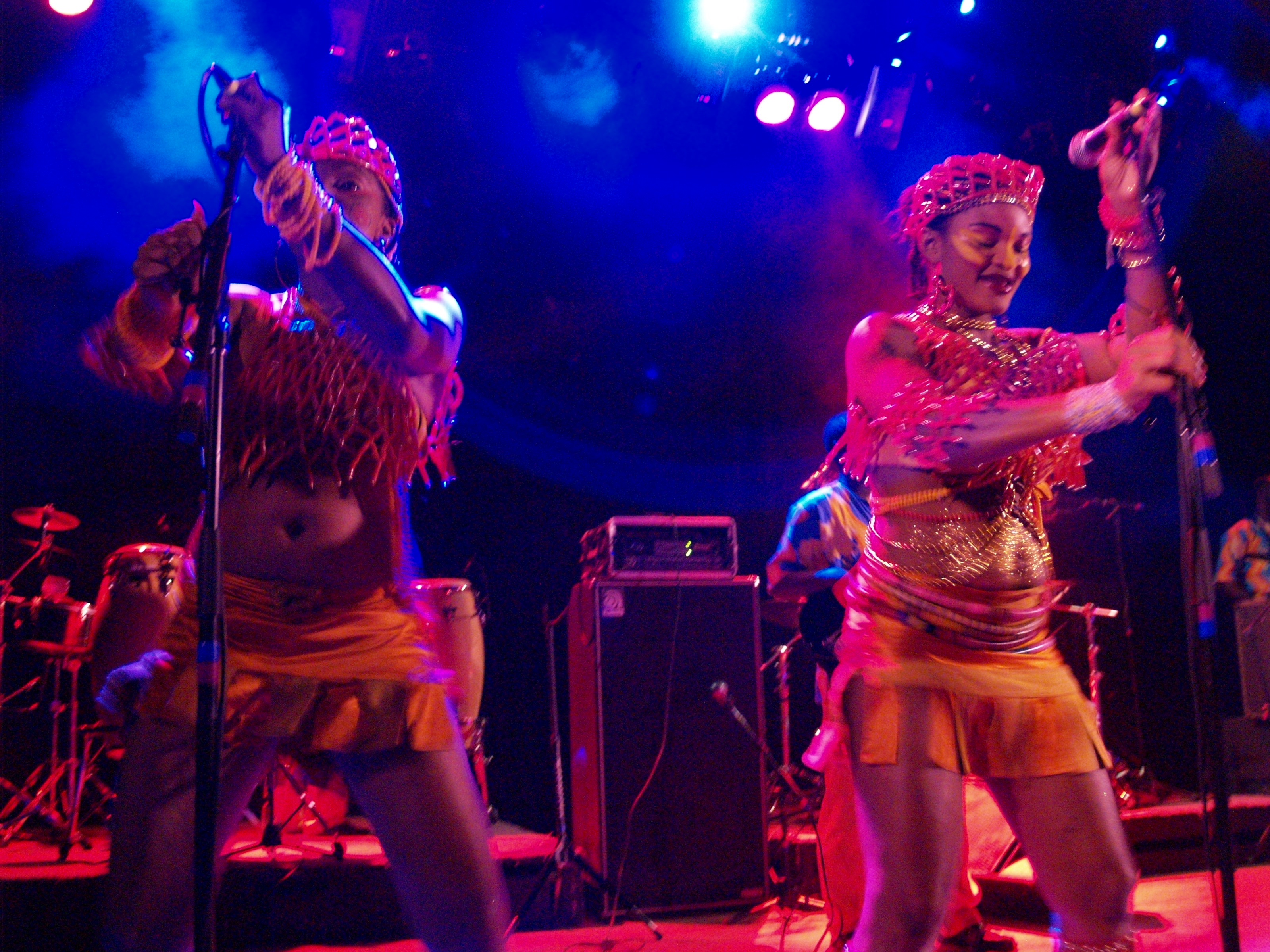 Check out more photos from the show.