What more can one ask for than a night of great musicians and a good mix of country, rock and bluegrass? Probably not much except to have those musicians be the members of Grant Farm… and maybe include a special guest. Well, that was exactly what May, 2 was for those who went to the Fox Theatre to see The Drunken Hearts open for Grant Farm featuring, Andy Thorn. The night was filled with good vibes, an array of heartfelt, dancy tunes, and a plethora of fun, good-natured musicians on stage.
Beginning with our local, Drunken Hearts, the night started with some beautiful, ageless, outlaw type country that we've come to expect from the band. They played through their set staying true to their mellow style, putting the crowd into good spirits. Although they were down a guitarist, their sound still sounded full and they never missed a step. At one point they even pulled Andy Thorn to the stage, giving their music a little bit more of that bluegrassy, quick picking, edginess while maintaining the Heart's melodic, mellow backbeat.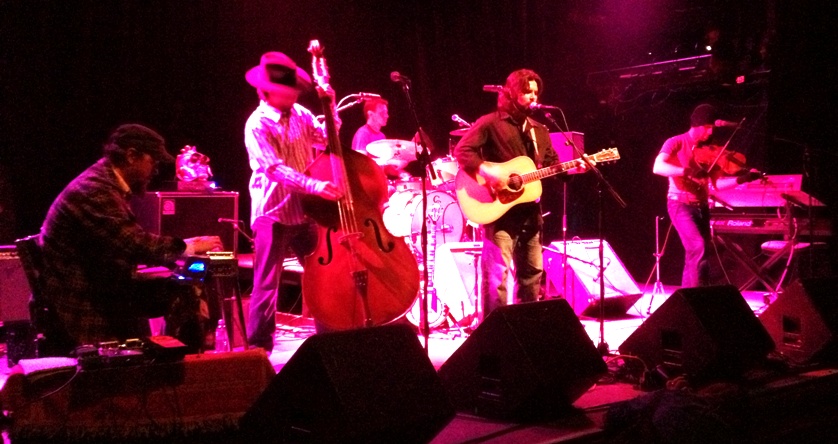 Then came Grant Farm with one full, turned up set. Although I've had the opportunity to see this band a handful of times over the past couple months, I still come to their shows with the same excitement as before. Every time they appear on stage, they have a natural ability to grab the attention of their crowd and guide them on a journey down country roads, through fields of bluegrass, and in to the vacuum of space. Even with their recent change of members, they still evoke the same enlivened response from their fans. With Tyler Grant (National Flatpicking Champion and founder of Grant Farm) forging the band's trail with his Telecaster and Adrian Engfer (a man with some of the smoothest vocals you'll find in this genre) holding down the bass, they've created a great space for a few new members to come in and add their talents.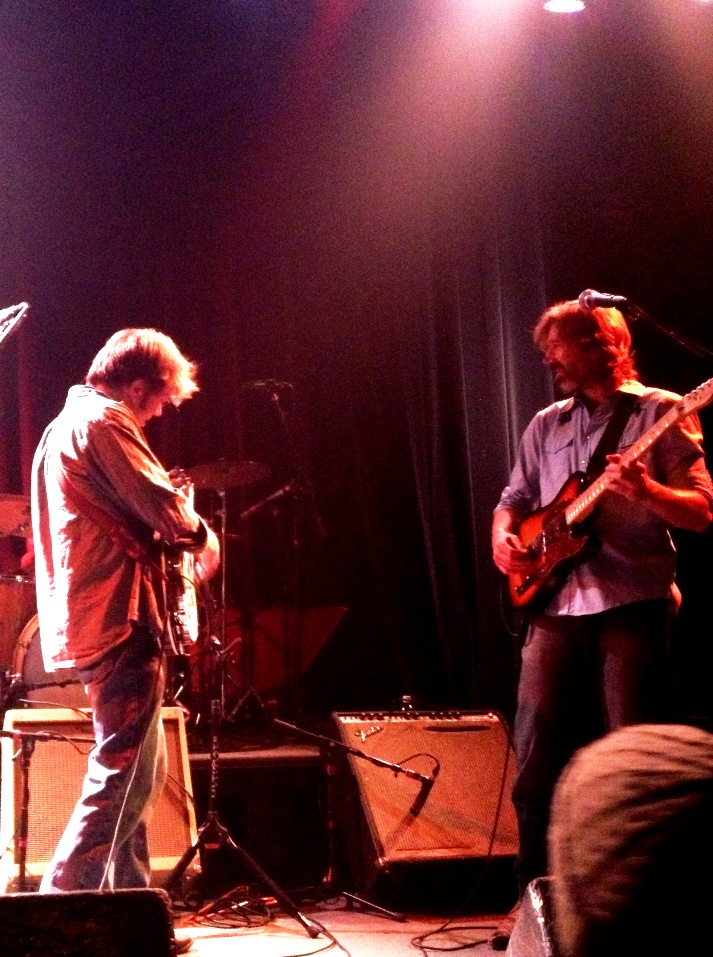 Pete Goldberg, their new keyboardist (also keys for Smooth Money Gesture), showed off his powers and talents all night. This man has the ability to play in a way that never overwhelms the other musicians on stage, keeping a fluid melody throughout the quick picks and the airy, spacey jams. Then suddenly he brings us all into his realm of breathtaking notes that move everyone's souls just a little higher off the ground. Sean Macaulay, Grant Farm's new drummer, also holds a special place in the music. It is a hard thing to do, be a drummer in a band geared towards traditional string instruments, but Macaulay held the beat with ease, modestly showing off his musical capacities. A perfectly performed musical accompaniment. Grant Farm even added a brand new component to their core group of performers. Cody Russell, pedal steel player for Drunken Hearts, brings a raspy element to The Farmers' sound. The twangy, edgy aspect of the pedal steel guitar really fits into what I think Tyler Grant has been trying to achieve with this project. To top off this array of musicians, Andy Thorn from Leftover Salmon offered his banjo and fiddle expertise to the band, creating an overall country, grassy swinging dance fest.
The five men played through the night with perfect precision and openness. Instead of demanding their jams go in a particular direction, they let them flow and travel where they needed to go—which in my opinion is just another testament to the prowess of the band. And during those moments where the light shone on one individual, the rest of the band backed off in a beautiful display of practiced musicianship.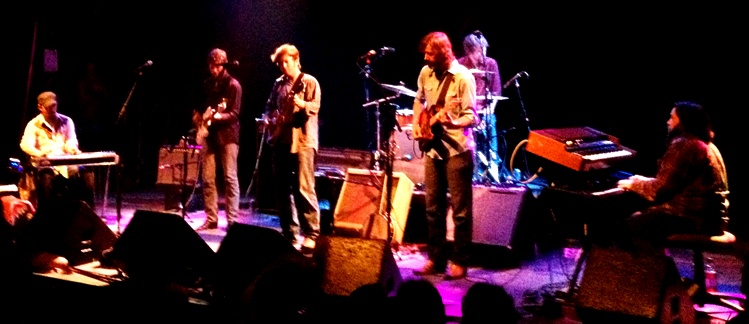 The crowd at the Fox truly got to see a remarkable show that night. Hearing songs ranging from Emmitt-Nershi Band covers, to Grant Farm originals, to an incredible bluegrass "Could You Be Loved" rendition with Tyler Grant and Andy Thorn feeding off each other's unbelievably precise and fast picking abilities, there couldn't have been a better way to spend a Thursday evening. I'm excited to see this band continue to cultivate their sound and their abilities to work with one another because they'll do great things. Get ready for them, "it's plowin' time!"