Yonder Mountain String Band graced us again this holiday season with a five night run at Boulder Theater. Each night featured a different master musician as a guest for the entire show, and on the third night, December 29, Jerry Douglas, the dobro virtuoso, was our guest star.
The first few songs, I felt as though Douglas only had room in Yonder's mix to really stand out a couple times… and I wanted more. Those desires began manifesting as the show progressed, especially in "Northern Song." You really started to hear Douglas's notes slip into and out of Yonder's music. He played clear and crisp, and when given the space to break out, he took complete control of the crowd with a slow build up of perfectly placed notes, culminating in high energy, foot stomping tunes.
We then got the opportunity to hear Douglas sing and lead a song for the first time of the evening. "Hey Joe" was performed dobro heavy and Douglas's voice added a good, unique twang to the song. The crowd responded with grateful cheers and even the other musician's faces showed deep appreciation. I think Kaufman spoke for the entirety of the room when he stated: "Jerry Douglas is the best that's ever been."
Second set I felt like the band really caught their flow, and throughout the rest of the night the five musicians ebbed and flowed, effortlessly creating a patchwork of harmonic rhythm. Although nearly every song added to the fun and entertainment of the night, the cap for me was the first song of the double encore: "Althea." Maybe I'm biased because of my love for the song, but the slightly grassed-out rendition was heartfelt and well performed. Hell yeah, Yonder.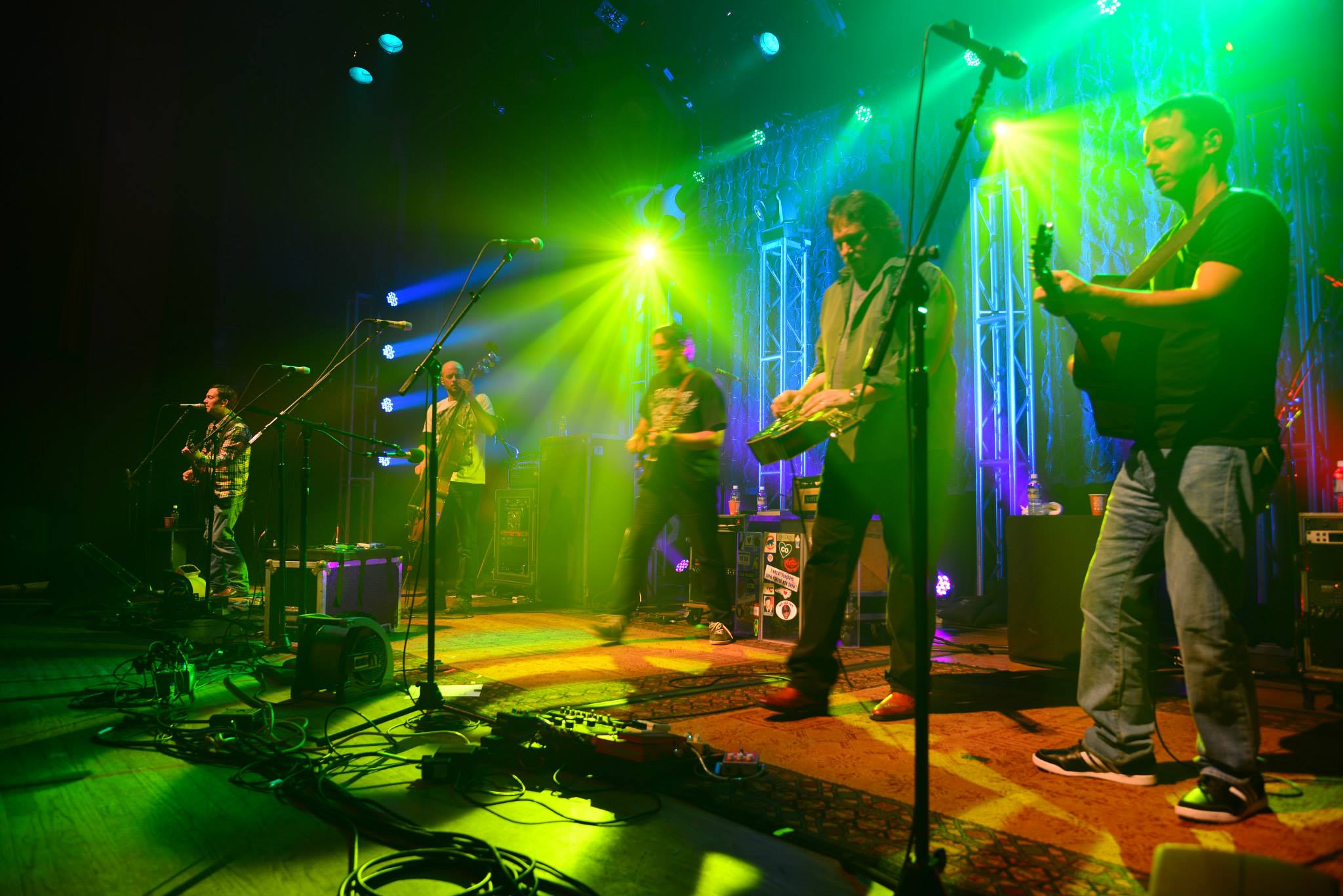 When I first arrived on the 29th, I was excited—not only to see Yonder, but to see Jerry Douglas and all their interactions. The five musicians did not disappoint. When I left late that night, I was feeling fulfilled and judging by joyful chatter and energy after the show, I'd say everyone else felt the same way.