In just a couple weeks, Horning's Hideout in North Plains, Oregon will be hosting the 13th Annual, Northwest String Summit. Not only is this festival held in one of the most visually appealing venues in the country, there's a stellar line up, great people, and lots of things to do even for the young ones of your group. Check out this interview with Skye Macdonald, the promoter for this amazing festival, and see why you should be so excited for this year's bluegrass extravaganza.
GW: This is Marley Lumbard here with Grateful Web and I'm here talking with Skye Macdonald, the promoter for North West String Summit… Skye, I was thinking we could start with some history, and I was wondering if you've been with Strummit since the very beginning.
Skye Macdonald: Yes, I have. I've been with it since before it was North West String Summit. It was Dexter Lake Music Festival, outside Eugene, Oregon. I was not the promoter at the time, but I was still working in the organization with Yonder Mountain String Band. Then it moved over to Horning's Hideout in 2002, I believe, and it was run that first year by a different promoter, Segway Productions, then he got out of it and my partner Greg and I took over all operations in 2003.
GW: Cool, yeah, actually one of my questions was how did Horning's Hideout get chosen?
Skye: From what I understand, it was Leftover Salmon and String Cheese Incident who did some shows out there sometime around '99 and put it on the map as a potential music venue. It was kind of still just camping and the Hideout, I guess, and it came on the radar in early 2000's.
GW: I'm really glad it did. It's a really, really cool venue. Probably one of the coolest in the country. How or what ways have you seen this festival evolve over the years? Aside from the obvious?
Skye: Yeah (laughs). Very organically. Very organically. You know, I gotta say, it's maintained kind of the same backbone, then just grown organically all along, you know, with Yonder being the perennial host, or what have you, to the stage development, like the multiple stages developing, the crowd… most of the crowd you'll hear has been there for as long as the festival has been there and I think that's a testament to it's organic quality. You know, it's actually tripled or more in size since 2002.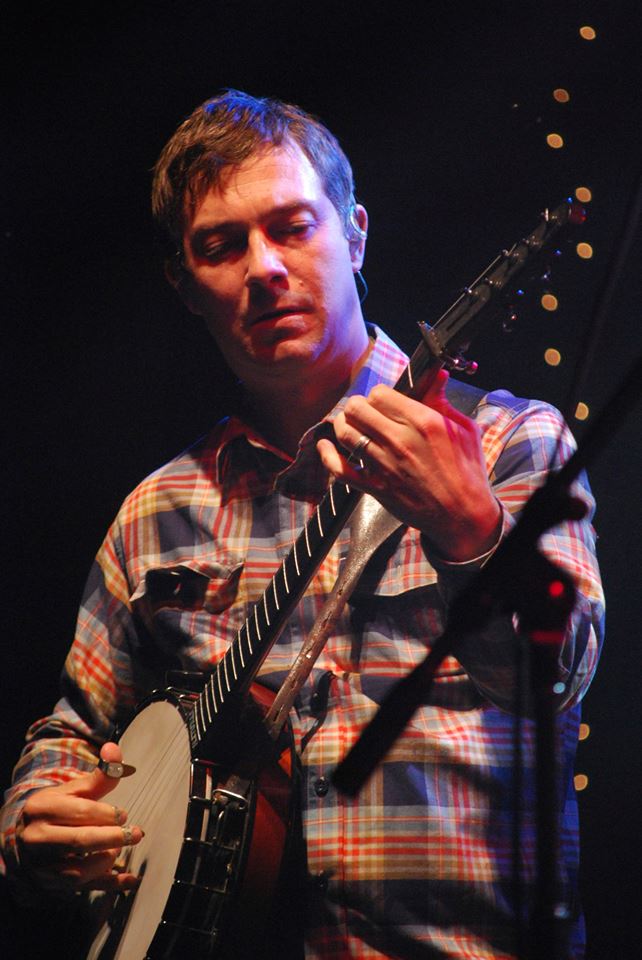 GW: Wow… and it still seems so small.
Skye: (Laughs) Yeah, and that is definitely the physical surroundings of Horning's Hideout and the overall vibe of the people that come out there… A glorified family reunion is how my partner and I like to think of it. And we like to bring in natural, good feeling, supplemental things to keep it that way, but obviously help it to continue to make enough money to continue. That's really been the goal all along, it's not an enormous money maker for anyone, but it's such a great event and the magic that the fans bring and the artists bring and that we try to instill really has kept us floating on the surface. Keep our heads above water (laughs).
GW: That's awesome you have that support from the bands too, not just the people. Um, I did see a comment that you made… I think it was in the press release, but you said you were excited to be refocusing on stings and acoustics, and it was interesting reading that because I've always thought of it as a strings and acoustic festival, so I guess I'm wondering, what do you mean by refocusing back on strings?
Skye: Well, its an amorphous musical event, you know, and while Yonder is the curator of the event, their extended musical family—which goes well beyond the acoustic and strung instruments—has definitely been integrated in the event all along, I mean if you flip through the history, there is that undercurrent of a jamgrass and a bluegrass centric vibe, but it also reaches out to horns, and rock and roll, and jazz, like Bill Frisell. One year, the horns were Karl D, then we had Pimps of Joy Time… We had the rock and roll theme a few years back, which was pretty strong and evident… we were celebrating Garcia's 70th birthday that summer. So I guess from my perspective, refocusing was meant as, we aren't spreading our wings so much, and theming it in another direction. This year, it is very newgrass centric and we have a lot of the same flavors just to compound on each other, to really drive home that this is the niche that we are trying to focus on.
GW: Cool! So beyond Yonder—who obviously headlines every year—the line up this year is pretty awesome… and I know that some of the people playing are in big enough bands that they are just kinda promoters in themselves having their name on the line up… but there are a lot of small bands I'm seeing that I'm excited to see, and I'm wondering if you could shed some light on them, especially those bands who are up and coming and have never been on the line up.
Skye: Yeah, anyone in specific?
GW: Yeah, I guess like, Lil' Smokies won the band completion last year, Gipsy Moon… I don't think I've seen them on the line up before, um and maybe some that you were excited to have on the line up this year and are excited to be promoting.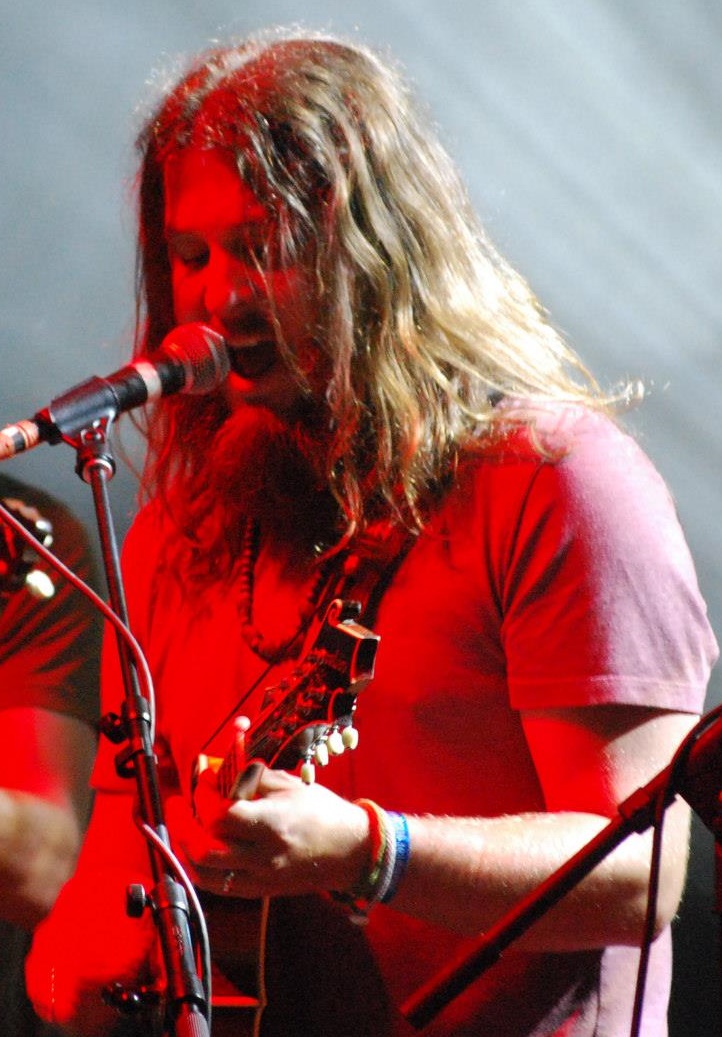 Skye: Yeah, well, to speak to the ones you're talking about, we have… just to kind of tangent for a second, we have the band competition that brought the Lil' Smokies to us as an entrant last year, and um, they went in to the first ever "string off" that was between them and Steep Ravine. We couldn't' decide as a judging panel made up of members of Yonder Mountain String Band and Greensky and our staff and so forth… we couldn't decide between the two because they are both amazing bands who have great original material and very obvious talent both vocally and with their picking, so we had another round of semi-finals (laughs), and the Lil' Smokies ended up winning, and they just naturally fell right into the event, they played all around the venue, and that's what we're all about… sure you come out and you get a Main Stage or a Ninkasi Stage to play, but it's really about the picking that goes on in the camp ground and what not. So with that said, I am actually bringing back Steep Ravine this year. I found some time for them, and I'm excited to see them and the Lil' Smokies. They are all great guys and I really enjoy hanging out with them and their enthusiasm with their instruments and in the scene all together. Gipsy Moon, to talk to that point, those guys are just up the road from me. I live in Lyons and they're up in the Ned area… and they have actually been to the event, but not in any official capacity. There are some hidden stages in the camp grounds that they have come to play at in the past, and I'm not sure if it was last year or two years ago when they were really just getting off the ground, but Silas came out with whatever the band's configuration was at that point and they played some. And naturally, they're taking off, we see it foremost on the Front Range, but we wanted to help give them a little boost in the Northwest where his dad Vince is so popular and lives now. Um, some other acts I'm excited about for this year, I really dig those Polecat guys from Bellingham, they have such a great sound and I'm excited to see them. Um, the Blackberry Bushes, they're great out of Seattle… I think they were in the band competition a few years ago. I'm also really excited about Benny Galloway's new project, Burle and the No Brainers. It's so chalked full of talent. You know, him being just a phenomenal song writer and then the talent behind him in his three piece band with Tyler Grant and Jordan Ramsey is amazing, and I'm really excited to put that in front of people in a few different scenarios down at the String Summit… You're in Colorado, is that right?
GW: Yeah.
Skye: So you're probably aware of them and what kind of pickers they are individually, it's amazing.
GW: Oh yeah, definitely. I've worked personally with Tyler Grant a few times now and he's an amazing musician and he's a really nice guy. It's always a pleasure working with him.
Skye: Yeah, he's a flatpicking champion, and he's just an all around amazing musician on acoustic and electric guitar. So Grant Farm will also be there on Thursday late night with Andy Thorne, which is going to be pretty awesome.
GW: I'm definitely getting excited for this year's festival (laughs), that's for sure. So beyond music, I feel like the festival is so much more, I was thinking about the Futhur Bus. It's the fiftieth anniversary right now, and I was wondering how it got involved with the festival at all and what we should be looking forward to this year with it.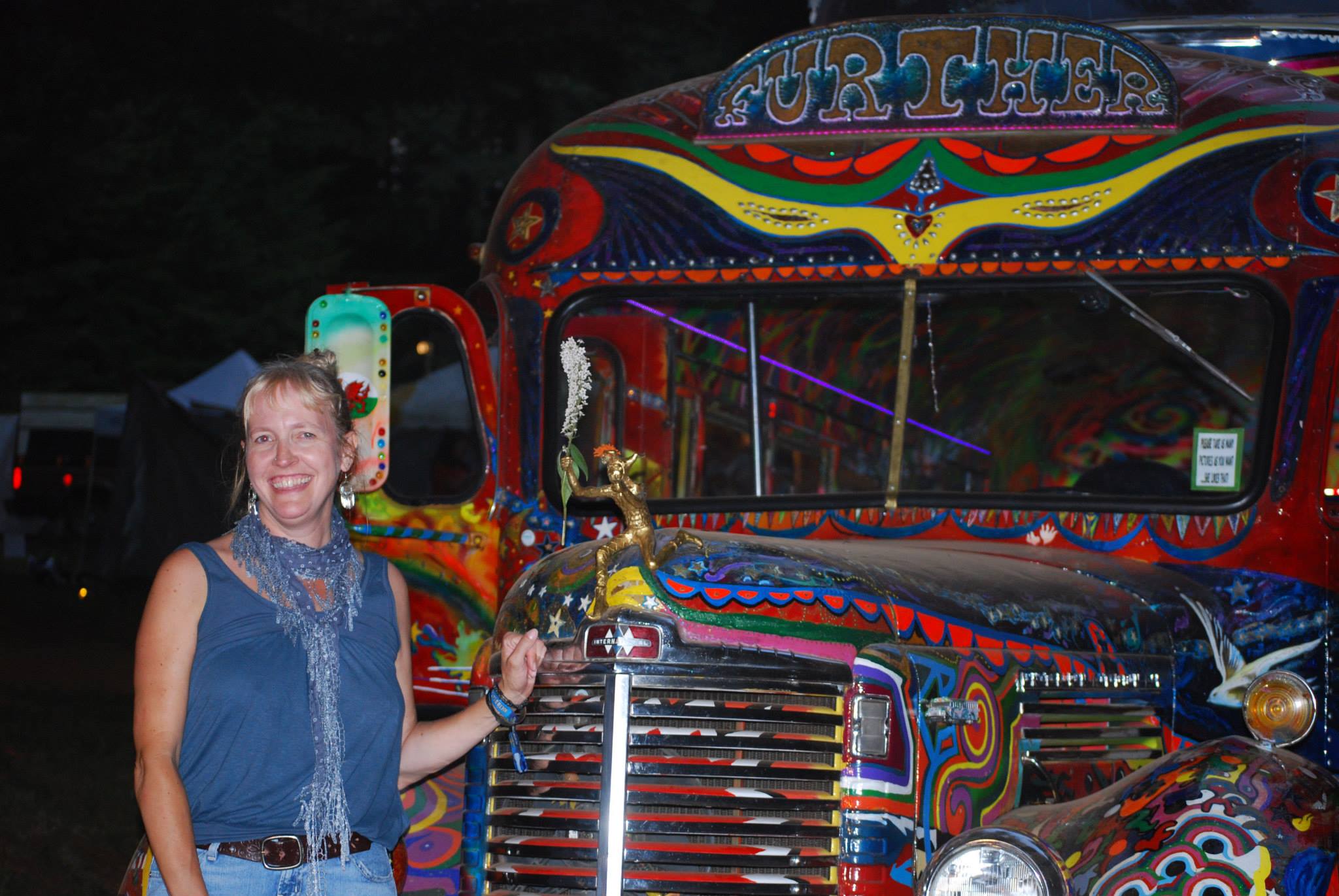 Skye: You know, Zane Kesey is Ken Kesey's son who operates the new rendition of the Furthur Bus, and it's an amazing machine. He was introduced to me by some folks from the Oregon Country Fair. And his presence there is perennial, in fact I think the bus is parked on the Lane County Fairgrounds most of the year…or it's somewhere near there. And that's sort of where its home has been, also, the original is parked and dilapidating in the woods around there, so anyway, I got introduced to him, I knew of his vending at the Country Fair where he does blotter art…. He has some really cool designs that are Grateful Dead and Merry Prankster related, so I thought it would be a really great addition. I believe it was the Jerry year, the 11th annual festival for the first year he came. And he happens to have a stage on the top of his bus, which is super neat. And he has a little PA on the top of his bus, which was underutilized the first year. People would just hop up there sometimes and start playing, and we noticed that and decided that this is a great addition, where it's parked at the top of the amphitheater, you know, we could turn it into an official Tweener Stage, and you know, have continuous music all day long and the bus could be the stitch in-between it all. And so that's what we've done. We utilize the top of his bus as a Tweener Stage, and this year it has actually expanded to 20 minutes before the main stage begins, acts hop on the bus and then there's a set on main stage, then, during fifteen to 25 minutes set breaks there will be music that pops up again on the bus. It's all kinds of stuff this year, and that's the exciting part, we actually have a budget for it. Before it was really just picking and playing, and that has it's own magic, but this year we did some scheduling and it has some really, really amazing musicians from main stage that are doing special sets, Paul Hoffman (Greensky) and Jay Anderson of Fruition are doing a set up there, Dave Bruzza of Greensky and Scott Law are doing a set up there, we have everyday a Furthur Bus 50th Anniversary of Dead and psychedelic related music that's really going to be special. It should span the entire scope of the Grateful Dead's history… I don't know if it's going to be chronological, but nonetheless it's going to be an all-star cast before Yonder every night, and that's really exciting. So that will commemorate the 50th anniversary.
GW: Cool. How 'bout the family aspect of the festival? I fell like that's such a huge part and there's even like the kid's parade, there's stuff in the morning for kids… how did that become such a huge part of the festival?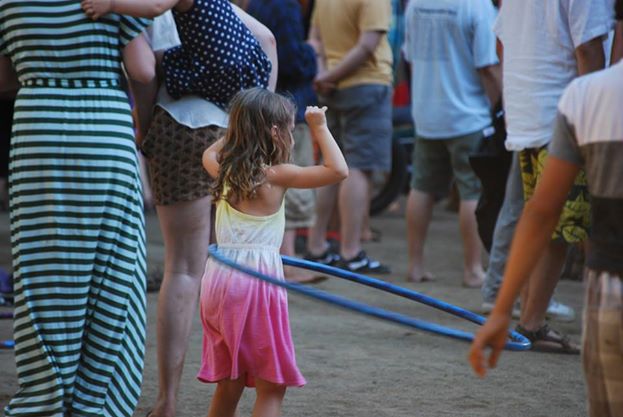 Skye: You know, it comes with watching the crowd and hearing their feedback, and those that would come out year after year, like I mentioned, some of them were kids when they first came, and now they have kids and they want to bring them. I didn't have kids until a couple years ago, but nonetheless it was still a very important aspect because these people can't go out and tour all the big festivals that they want. But they do want a wholesome festival experience to share with the kids, and that's really important. So we want to keep the kids happy and safe and with plenty to do, and it just naturally just grows on itself. We're lucky to have such a solid crew of staff members. They're just brainstorming every year about how to bolster that aspect of the festival, but you know it's grown from the kids area that was a small, Saturday and Sunday and only four hours or so to do crafts, to it being all day Friday, all day Saturday, all day Sunday with tons of crafts. Instrument building to tie-dyeing and kite building and puppet building… And you know, we fund all the crafts. We ask parents to bring some of their supplies, but we still have a lot of the supplies for them to use. Then, Tyler Fuqua, who does a lot of amazing giant puppet building for Burning Man, comes out and leads the parade with people on stilts, it's a circus. There's a huge 30 to 40 person long dragon. Then he also builds all kinds of stuff for the rest of the event… like last year there was a fuzzy forest for the kids where there were these cubes (laughs), like one by one cubes that had hair on it that that you can bat around and smack your sister in the head with… and then we have a family camping area, and that has been one of the fastest growing areas of the event, it's just quadrupled in demand every year, and all it is is just a quiet zone where kids can sleep and get up early and you don't have to have people otherwise having their fun on a different schedule. I gotta say, a history on the kids aspect, I grew up going to Telluride Bluegrass Festival and Rockygrass, and part of what was so awesome about those is that you have a whole spectrum of folks from people who want to rage the whole time to those who just want to take their family and watch some of their favorite music with the kids. And so we barrowed that aspect and put our own spin on it however it works for Horning's.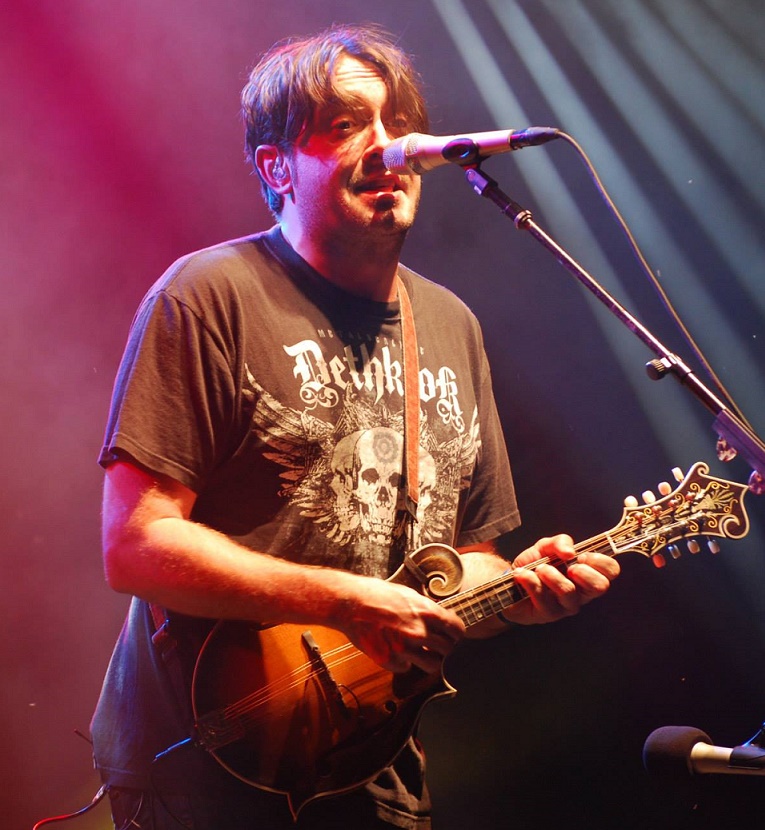 GW: Cool, I gotta say I'm a little jealous of the kids right now (laughing), I want to go make instruments and hang out in fuzzy forests too. But that's a good lot of stuff for people to look forward to this year with the kids. So I know there's a lot of talk about Yonder having just lost Jeff, and I know that this year Strummit is the only festival going on at Horning's Hideout, there's people wondering if this is going to be the last year… I don't know if you can shed any light on that? Can we expect the festival to continue going?
Skye: Absolutely. Yonder is still Yonder Mountain String Band and Jeff has Jeff and Friends and we expect to have both in the future. I can't speak to how the festival will evolve because we really have little control over the true evolution of the event, but it will continue regardless. It's proven to have enough momentum and backing and support that a change with our curating bands won't change it by any means. And it's actually exciting; it opens some new doors and puts us on our toes to switch it up perhaps. So we'll see, I'm excited.
GW: Yeah me to. Well, is there anything else you want to touch base on that I haven't brought up yet?
Skye: You know one thing I do want to mention is our continuing commitment to sustainability. It's becoming increasingly important to save and not waste, and it's even proving to affect the bottom line when we are not as sustainable. It's great to see all these organizations jumping onto the festival scene to help them do what they wanted to do, but just didn't have enough time or the means, and people like our Horning's recycling crew who literally paw through all the trash, and who try to separate recyclables, compost and trash. They literally go through all of that to pull out things that might have made it into the wrong bucket. That to me is astonishing that they do that. The last few years we've had Eco-Products of Boulder help support us with all of our containers and all of our compostables and recyclables and reusables, so everything that you buy from food vendors or concessionaire services is one of those that's either compostable or recyclable and they're devoted to really lessening the carbon footprint of our event to hopefully having a carbon neutral event in the next two or three years.
GW: That would be amazing.
Skye: Yeah, I want to see it happen, I'm going to have an initiative push with the campers, for example, Leave No Trace, another Boulder organization, is out there putting on this Campsite Challenge and we're really stocking the prize category together to really give people incentive to leave no trace and be completely carbon neutral in their footprint out there. We're even bringing in some generators that are solar powered; all the other ones are biodiesel powered… Our car pool convoy where we charge for parking because of the environmental impact, and if you carpool you get entered in to win tickets and all kinds of other fun stuff. It's really important and I want your readers and our patrons to understand how important it is to keep the festival and the Horning's grounds in really pristine shape.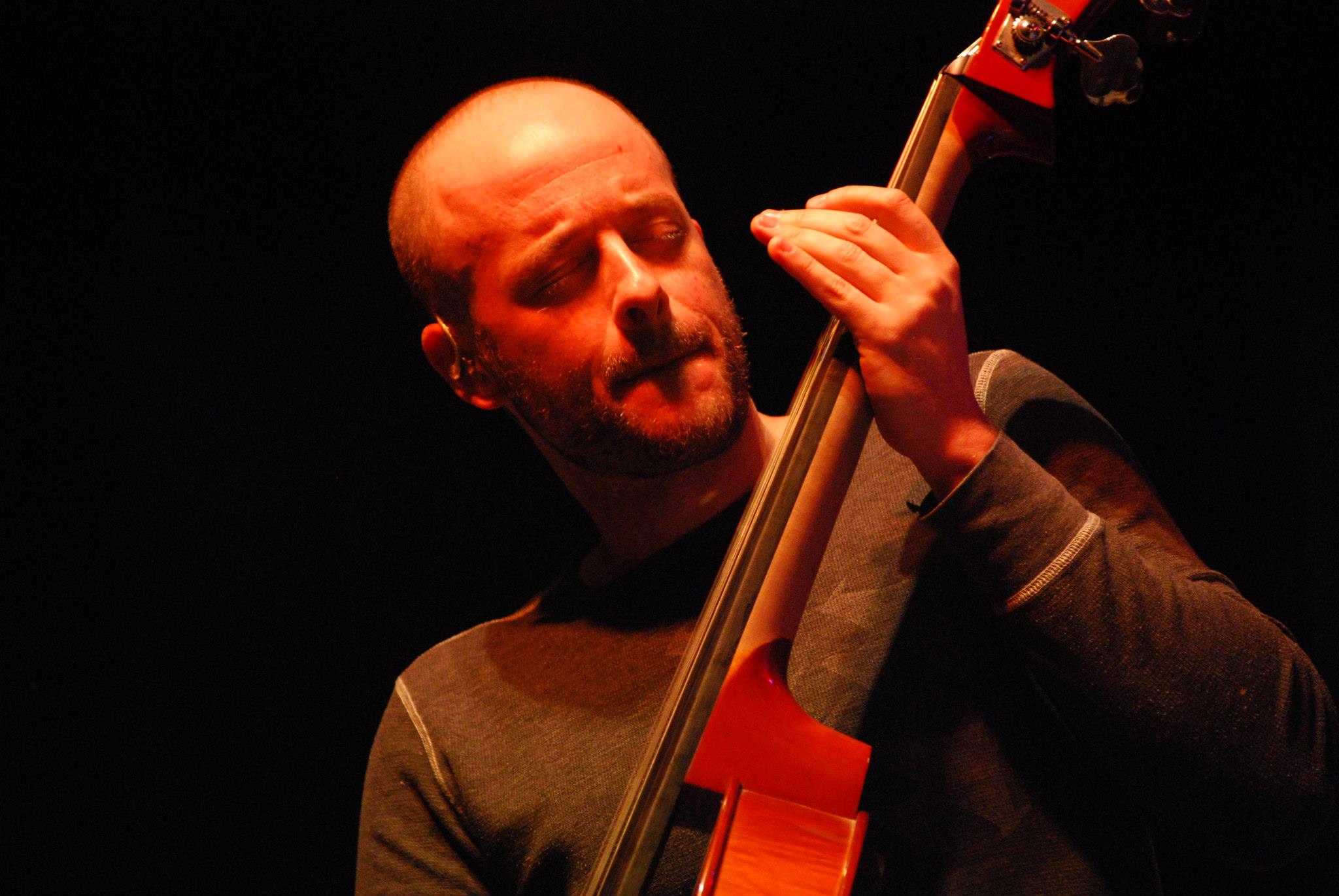 GW: I think that's definitely a crucial thing. And it's nice to have a festival spearheading that. It's awesome you guys are doing it… Well, thank you so much, Skye.
Skye: Thanks Marley for your time.
GW: Yeah, no problem, and I'll see ya this summer.
Skye: Yes, looking forward to it. Take Care.