No single thing makes a festival the "best festival ever." Sure, one great band can make it really good. Or maybe the campground scene was where it was at. But it's really when you group those moments with the ones of unbearable laughter, silly dancing, and inspirational people that a festival becomes the "best ever." And you know what? The Northwest String Summit consistently brings the best.
When I arrived after my eighteen-hour drive on Thursday the 17th, I waded through the thick, 95 degree air to find the perfect camp sight. I succeeded. The sun seeped through branches like crystal rays onto our newly formed home and I felt that there was no other place that I wanted to be. There couldn't have been a place that felt more like a home away from home. The trees shot high into the sky like a protecting force, birds chirped in endless conversation, and the sweet smell of moss and pine floated through the air. It was pure contentment. But as the rest of our neighbors filled in around us, the anxiousness set in and I was feeling ready for the music to begin.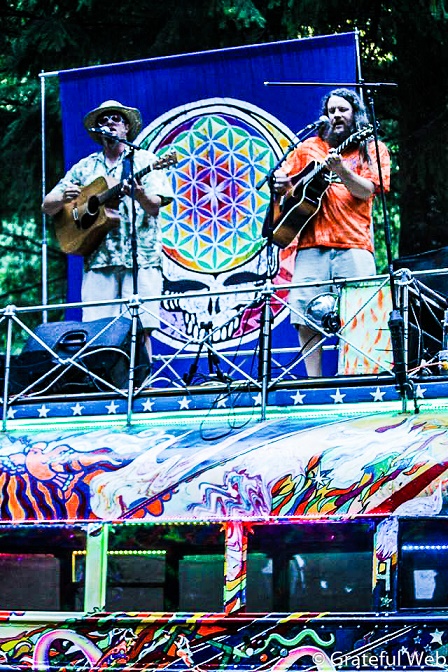 Around five o-clock my wishes were granted. The Furthur Bus started us off with Pete Kartsounes, a Boulder, Colorado local who made for a good transition into the rest of the day's music. Back a few years ago, Thursday was kind of the "off" day where only a few people would be there to see the music. And as for music, there was very little of it to see. But now, Thursday has become it's own entity. Musicians with huge draws come to NWSS early just to play and hundreds of people leave their jobs a day early to see these first class bands.
This year, Fruition and Greensky Bluegrass were the reason festival goers flocked early to Horning's Hideout. Fruition of course has a huge following in the Northwest and always brings a party. But Greensky was the biggest draw. They have come up in the scene as one of the most popular, new jamgrass bands in the music industry. They're also one of the most dynamic bands you will currently see playing. The band brings their audience in with smooth and dramatic changes in tempo while simultaneously changing the entire emotional complex you experience throughout the set. Their crisp transitions from melodic tunes into traditional bluegrass rhythms are always so astounding it leaves chills. Not only that, but the production that goes into their shows ties everything together. It's like with Yonder… Yonder is not just a music show, it's a show that includes incredible lighting, stage presence, and occasionally the weird circus acts. And this is honestly what I see Greensky moving towards. They put on a clean, high energy, and dynamic musical event while their production creates a visual aesthetic that is wonderfully impressive.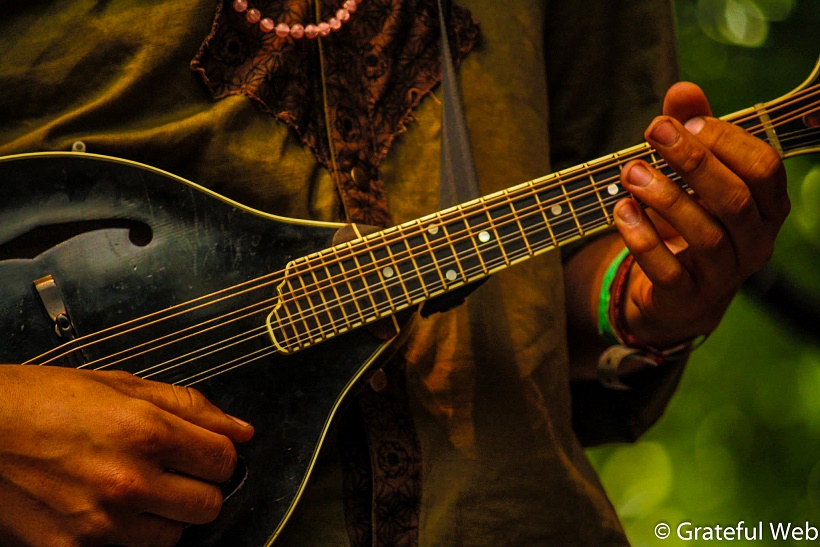 The rest of Thursday night was just as amazing. Gipsy Moon, a band from Nederland, Colorado, played one of the best sets I've ever seen done on The Furthur Bus. As everyone streamed up to the top of the bowl from the Main Stage, the five musicians quickly captured people's attention. The whole essence of what was going on at the Furthur Bus was impossible ignore. The way the light cast dancing shadows on the artist's faces made them look like true gipsies—strange, unknown travelers and bringers of magic—and their music made it all true. The gypsy grass, swing, and dark folky tunes enveloping the crowd created an atmosphere that completely possessed your soul. Everyone was spinning, singing, stomping… it felt like you were under a spell. A magic spell…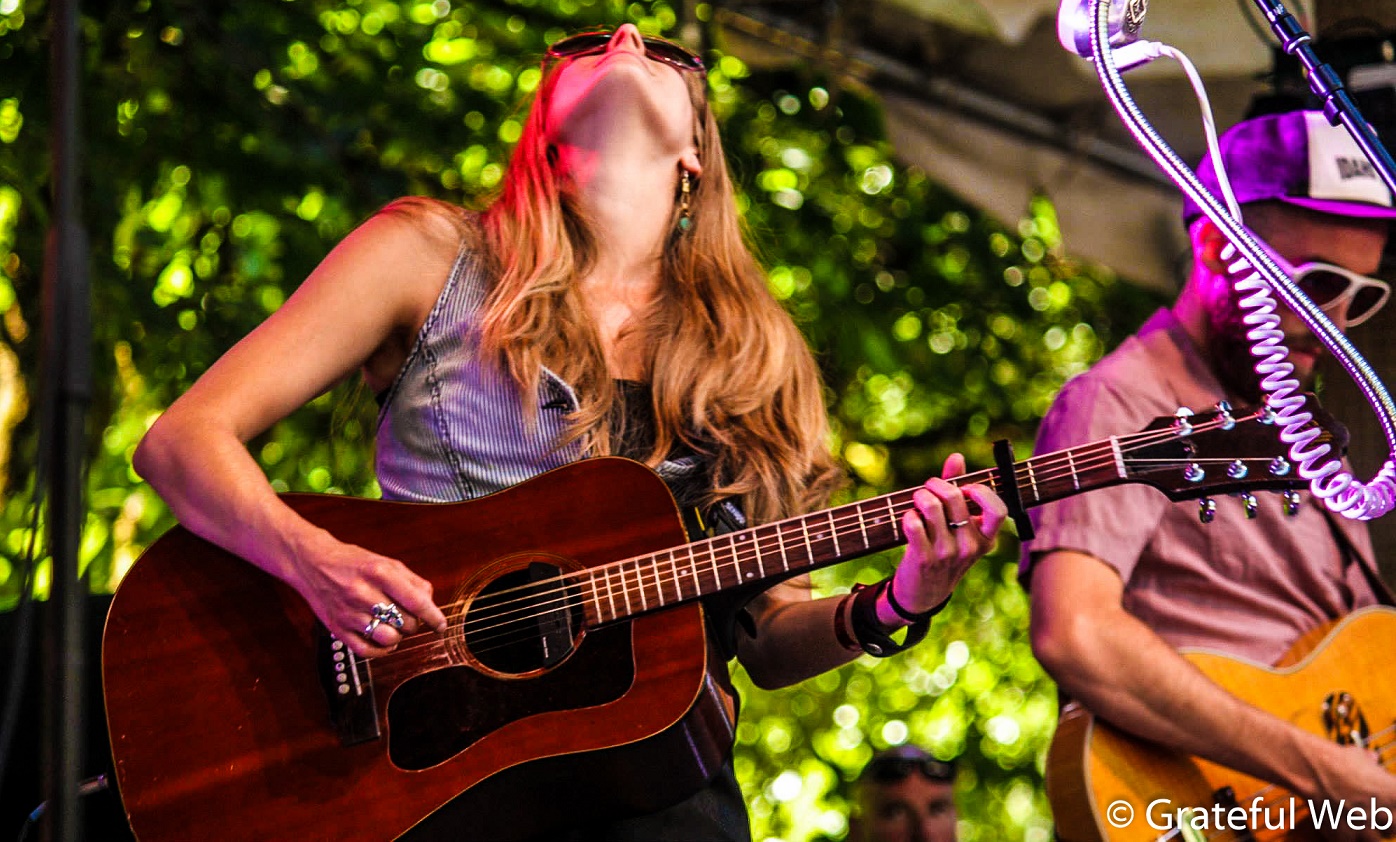 After the energy simmered, the night continued on. To the campsite? Or to The Ninkasi Stage to see Grant Farm and Shook Twins? Neither is ever a bad option, but on the first night you're usually feeling like you got a lil more pep in your step, so the majority of people headed down to see music.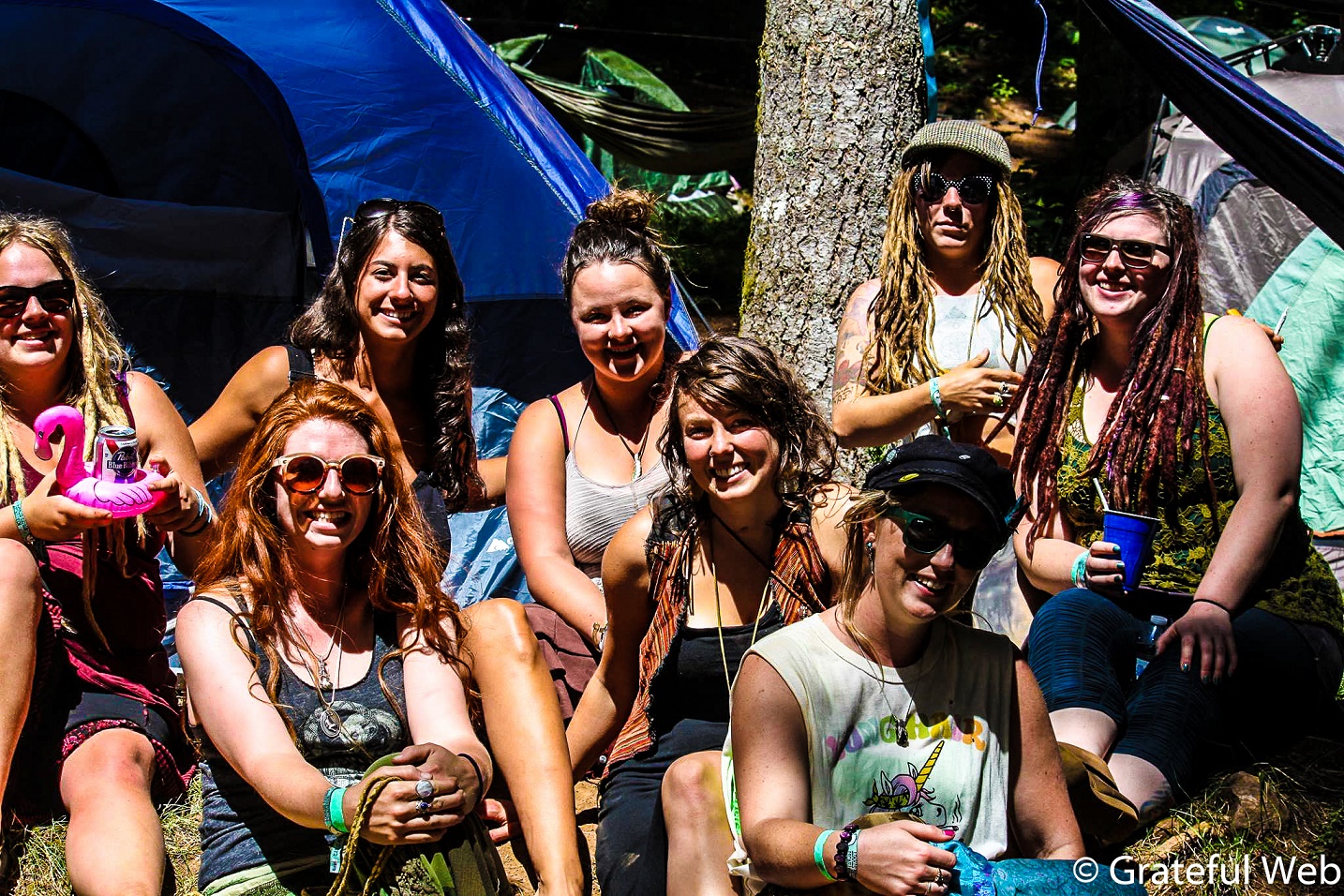 I have a pretty strong love-hate relationship with The Ninkasi stage. Due to the size of the standing room and the number of people in the ravine, it's always been a little difficult to venture down to where the stage is. Of course that is the best place to see the musicians, but because of the ninja moves you have to pull to get through the crowd, the ramp heading down into the madness usually ends up being the most comfortable.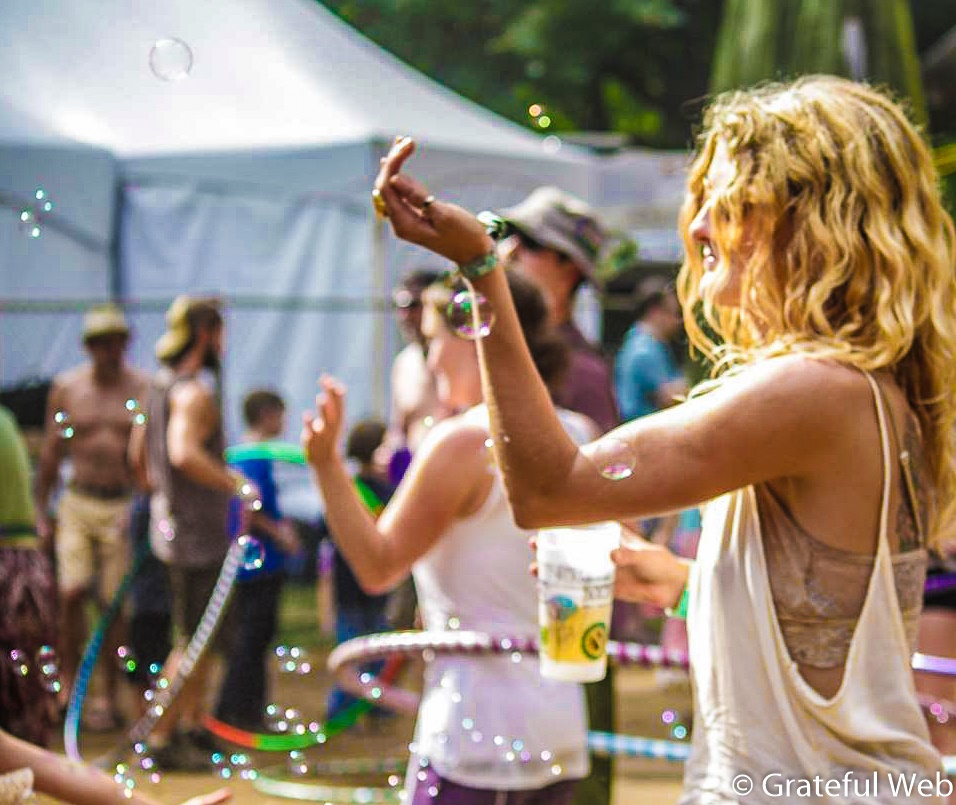 But this year when I first saw the placement of the stage I got little mini butterflies. They angled it ever so slightly so people on the hill could see the musicians! It was an exciting thought. I think it was somewhat planned around the install of a new beer garden at the very top of the hill. You could get a beer (which in previous years this was not an option) and hang out in the beer garden to watch the show. Hell yeah. Unfortunately, not all the kinks were worked out. The visual appeal was amazing, but the technicalities of the sound made it really hard to hear certain frequencies. So again, unless you dared to venture close, you weren't going to get the show you were hoping for. It's too bad because some of the most fun acts of the weekend are on that stage. Plus, the intimacy of it allows for an incredible bonding experience between you and the musicians.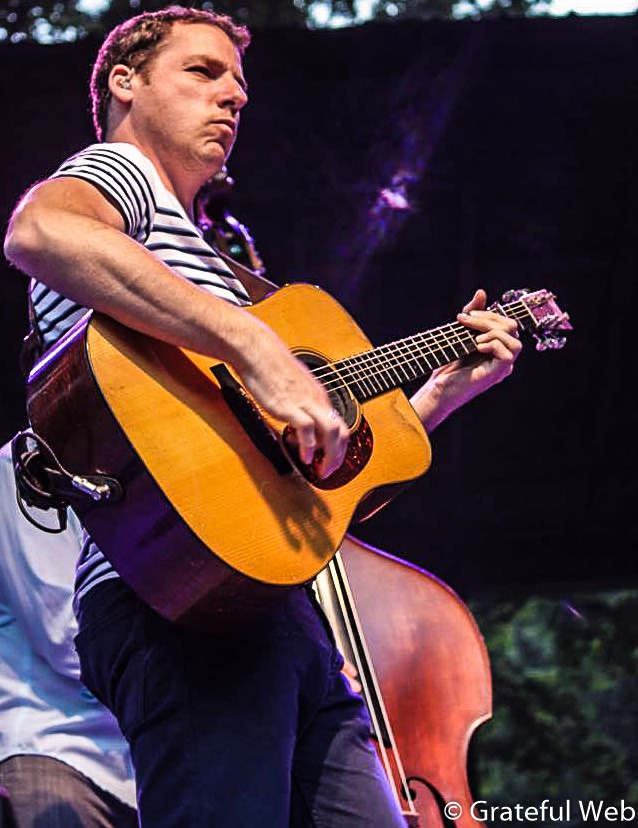 But regardless of cons, Ninkasi is where you wanted to be any given night. And Thursday late night, Grant Farm and Shook Twins got the crowd jazzed and ready for the rest of the weekend. Hold yourself together everyone, the ball just started rolling.
Friday morning I think everyone was feeling a bit hurt. For the early risers and them go-getters, The Ninkasi Stage was popping off again. Like years past, the days always started with something geared for the kids. Big E's Magik Morning Show kicked off Friday who was then followed by The Student Loan, Blackberry Bushes and a few other amazing artists. Benny (Burle) Galloway, Travis Book, and Anders Beck also did a really cool set down on The Ninkasi Stage. Joined by Andy Falco and Jordan Ramsey, they performed a mellow set that just got into your heart and made you feel good.  The perfect tunes to sit down and hang out after a long night.
The first act on Main Stage Friday was the band competition. I need to say the band comp is one of the coolest things that happen over the weekend. Okay, I can probably say that about most of the things I do at String Summit, but really, the band competition is a passageway for so many bands… how can you not get excited for it? This year, a handful of bands competed and when I arrived, the Kitchen Dwellers were just coming on. They played really strong and gave the crowd an incredible show. So much so that I thought they had the title in the bag. But then the next couple bands came on stage. Wow. With the talent that was in front of me, I realized picking a winner was going to be a difficult choice. But even with all the amazing bands, one had to come out on top, and Left Coast Country took the win.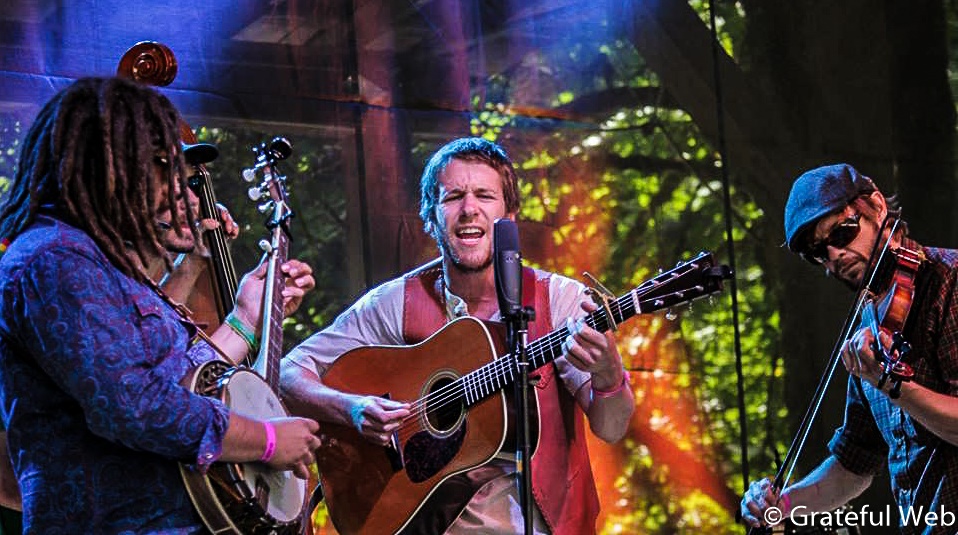 But that's just the beginning of Friday. Happy faces strolled into the bowl throughout the day. They ventured through the shops looking at everything from cowboy boots to handmade kaleidoscopes. They aided the economy of the amazing food trucks that String Summit always brings in. And they basked in the hours of incredible musicians on the Main Stage and the Furthur Bus.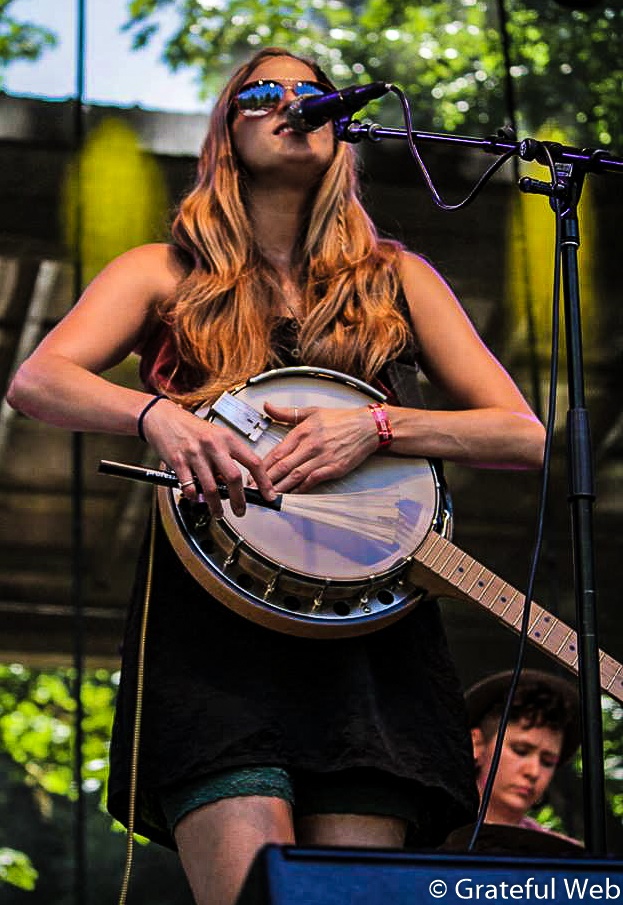 After the band competition, it was time for The Shook Twins. I think they are one of those bands who truly have their stage presence down. They are a little awkward in a funny way and when they're playing they are just deep into the moment. When I was taking photos, they were one of the most enjoyable bands to photograph. Then, on top of all that, they were amazing musicians. I like this band a lot.
A lot of the people who weren't there for Shook Twins planned their days accordingly and strolled in for Sam Bush Band. Of course Sam is one of the guys we hear about and who plays with everyone, but he's not a name you always see at String Summit. I guess that just makes his presence even more enjoyable than usual. They played some feel good songs and even some with a little reggae which got everyone moving their feet a little bit. For many it was the first time that day.
From there we moved into The Infamous Stringdusters who have been rapidly gaining speed and acknowledgement in the music industry. They're a high-energy jamgrass band who just a few years ago were playing at little venues around the country. Why have they grown so popular? Well, because of their flawless musicianship. Their changes are always spot on, rarely do you hear a flat note, and beyond that, their entire set is full of finesse. You'll never hear a show that you feel The Dusters are plowing through. Most definitely a band to go see.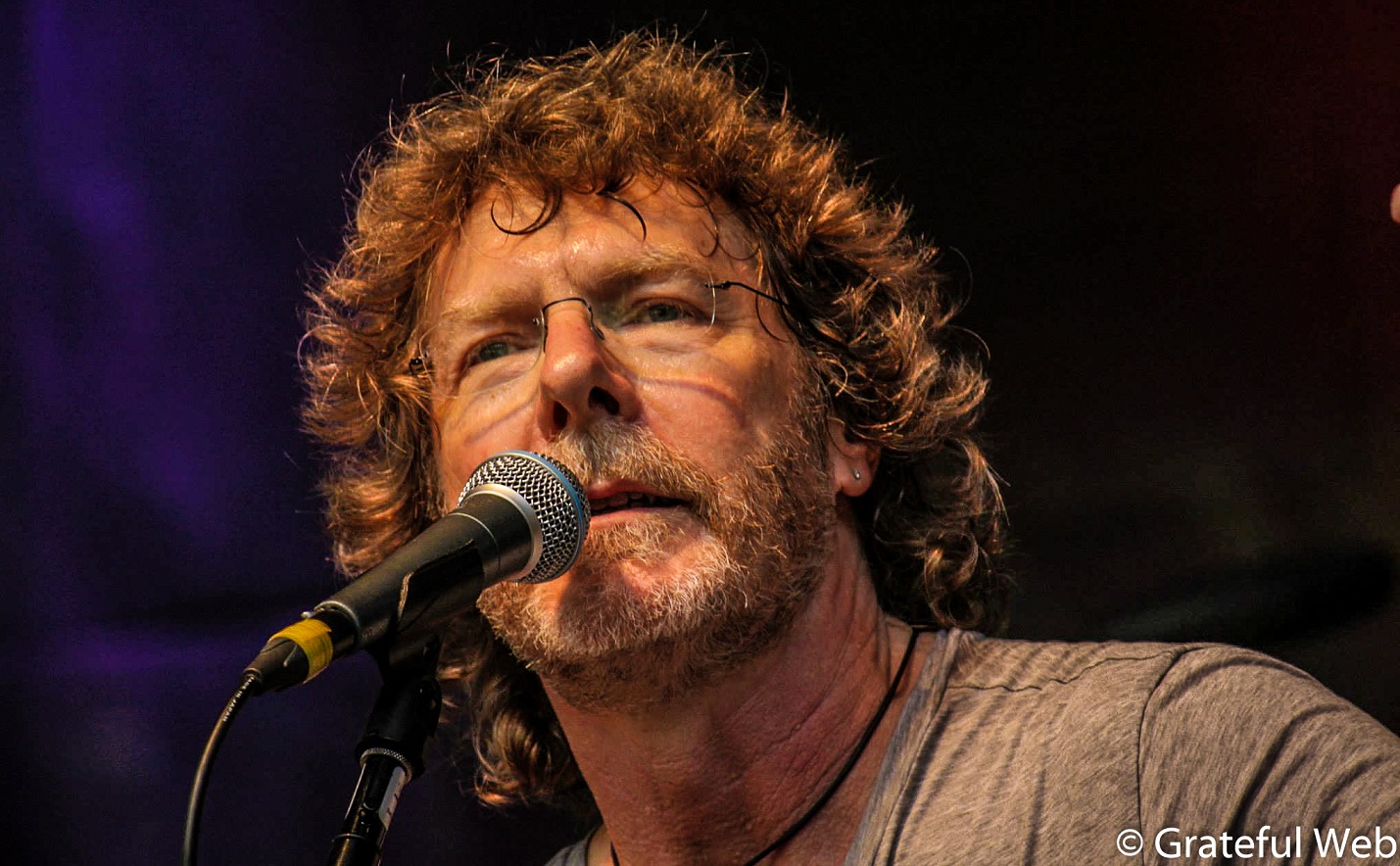 Now it is well figured that the people who come to NWSS come there to see Yonder Mountain String Band, and that is true for the most part. But those who came to see other bands and could care less about Yonder probably changed their feelings towards the band this weekend. In my opinion—wait for it—Yonder is playing better than I've ever heard them play.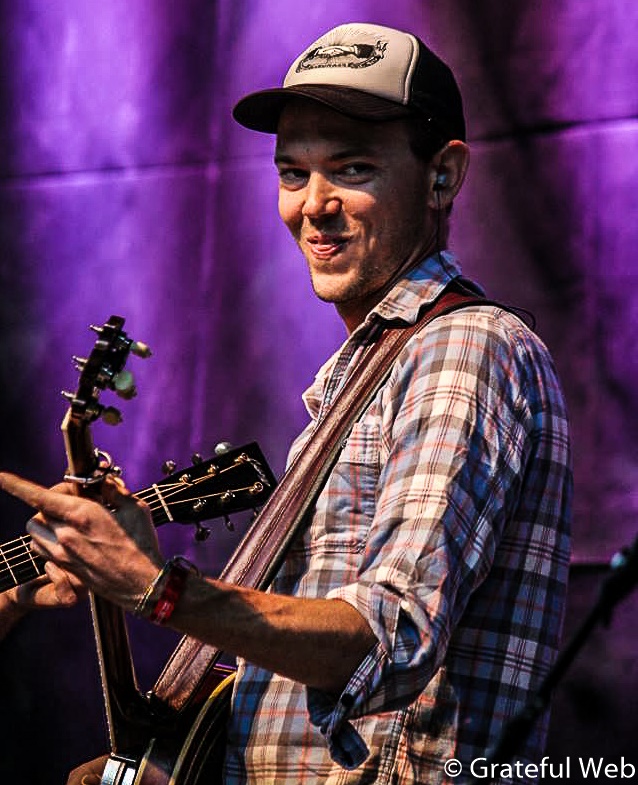 I will always love Jeff's voice. It has made my Yonder experiences nostalgic, and even now I can't get his voice out of my head. I think Yonder and I hear Jeff's intense, driving vocals. But with his departure a new era has begun—and it's definitely not a bad one. Fans may not get the sound of Jeff they are used to, but they get a genre of music that has leaned to the more grassy, jammy roots Yonder began with.
In the past, I oftentimes felt as though one instrument was always overpowering another. But with the addition of Jake Jolliff on mandolin (I'm wondering if he's going to be a permanent replacement…), it seems that a more even playing field has been created. Maybe it is the chemistry of the people on stage, but from what I see, everyone seems to be shining. And Friday night, change after change, they were all on point and moving together in a flow I've never seen Yonder achieve. And in keeping true with Yonder's history, nearly all the musicians at String Summit came up on stage to play with them (okay, I'm exaggerating). But for the entirety of the weekend, Jake Jolliff, Allie Kral and Darol Anger played as if they were part of the band and every couple of songs, someone new would appear. And just in the first night we were blessed with the presence of Sam Bush, Jay Elliott, Andy Falco, Chris Pandolfi, Andy Hall and Jeremy Garrett. That's quite a line up.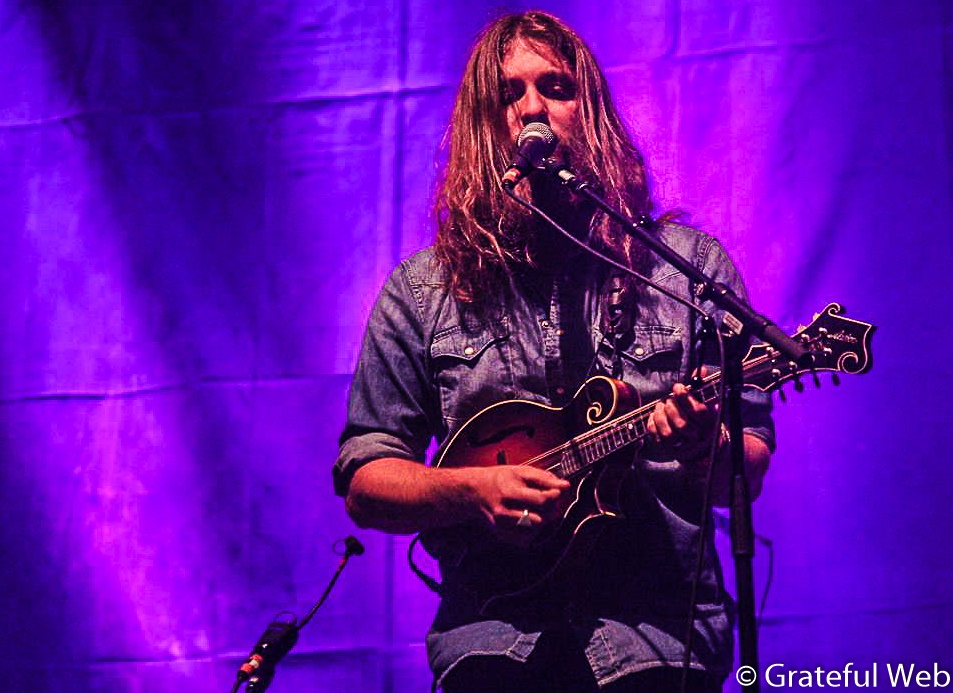 The night ended with a late night Greensky set down on the Ninkasi Stage. Acoustic and beautiful. It's really cool hearing these guys play on a tiny stage. It makes the show so intimate and hearing them play some old-timey sounding songs is one of my favorite things. Then, once their set was done, it was time for either campsite partying or sleep… I chose the latter.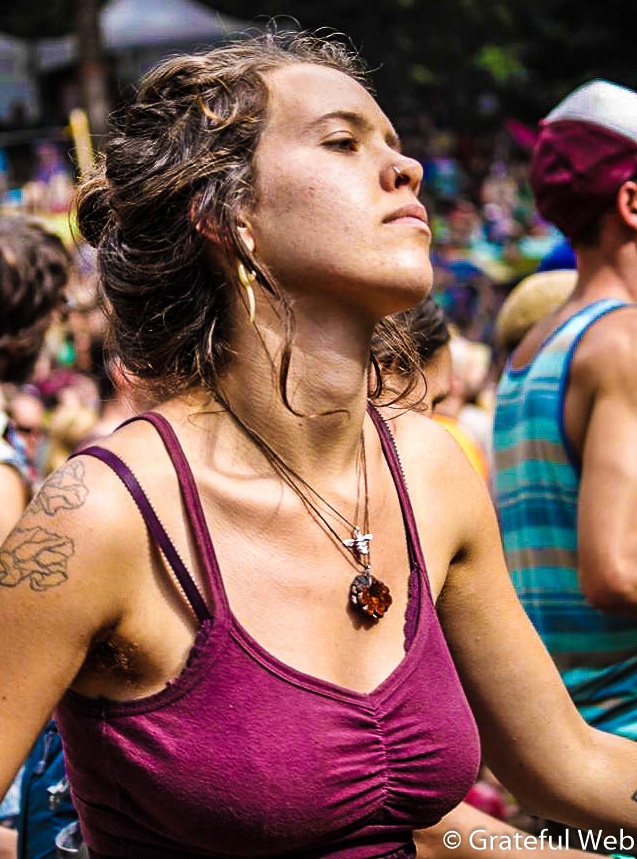 Saturday is always the day of any festival when the energy and the music just never stops. NWSS is no different. As the late night ragers were only thinking about getting out of bed, Ninkasi had already gone through the morning kid's show, Sugarcane and Danny Barnes, which meant that it was that time to open the Main Stage.
As the band comp winners from 2013, Lil Smokies had the honor of starting us off. They were just as good as I remembered them. But I have to say, Dead Winter Carpenters—the band who played after Lil Smokies—came on and were one of the biggest surprises of the weekend for me. I had seen them once in Boulder, but I couldn't remember what they were like. However, that Saturday afternoon at one o-clock, these guys came out ripping. Their music blended together into a rolling melody with changes that got bluesy at times, funky at others, then a little folky. I also really enjoyed the lead vocalists. They were a little country sounding with moments of rock and folk. A really talented, feel-good band.
Steep Canyon Rangers came on Main Stage after a quick fifteen-minute change over. These guys seem to be getting better and better. But part way through their set, it was time to get ready for the night. It felt so early in the day, but whenever I looked at the schedule I was floored by the next ten hours of music. And a little time to mingle with neighbors and put my feet up ended up being most necessary when we arrived back in the bowl for the beginning of The Wood Brothers. I know this is personal preference, but this was my favorite set of the weekend. Maybe the Brothers just struck the right chord for the mood I was in, but I would have continued listening to them all day.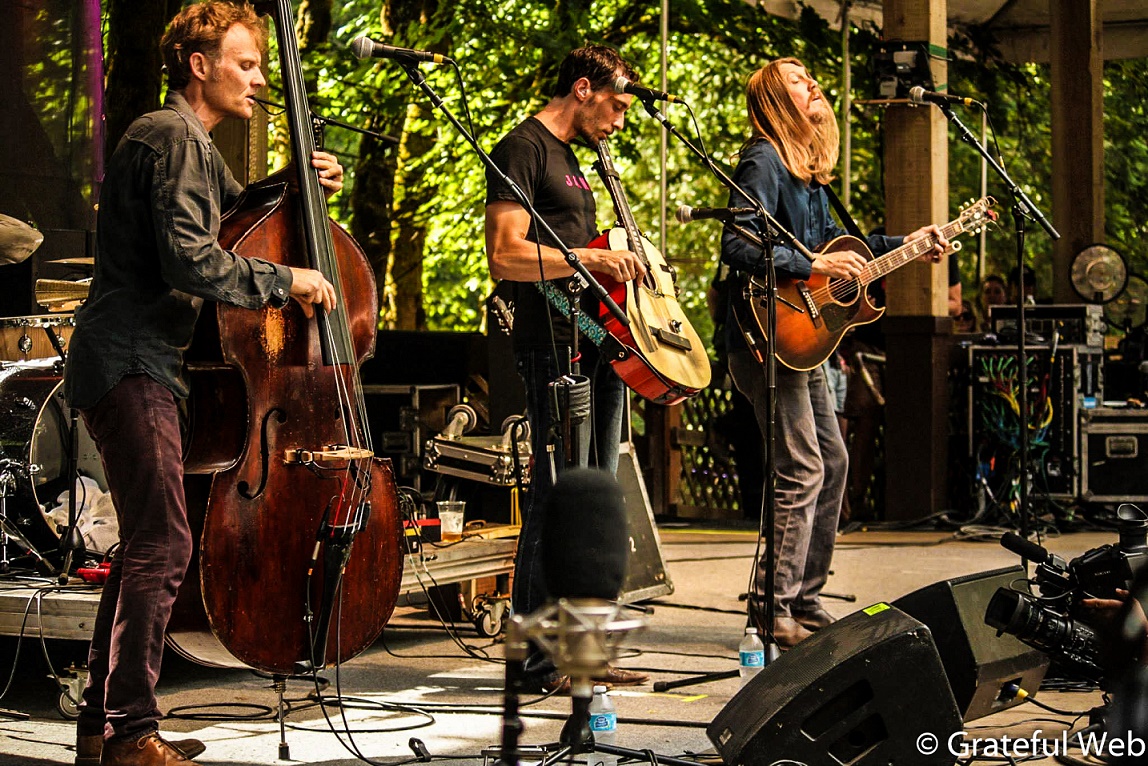 Chris Wood, Oliver Wood, and their multi-instrumentalist companion, Jano Rix came on stage with a little different presence than we'd seen all weekend. Their jazzy roots shown through even in the first notes of their first song. Slowly they built up into something full of funky, jazzy jams that had everyone moving a little differently, which might I say, was refreshing after two and a half days of fun bluegrass stompin'.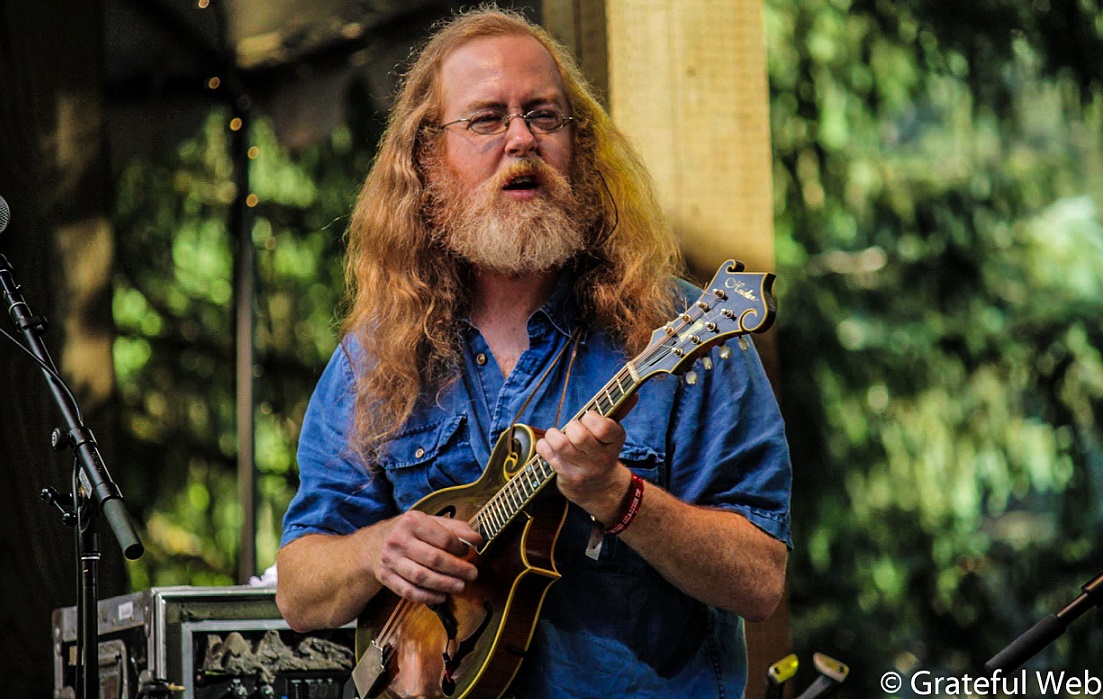 The much-anticipated Railroad Earth was on next, but not before a tweener set by Polecat, a band out of Portland, Oregon. These guys are great. They have fun, driving music that makes you want to move. They are definitely grassy but a little more outside the bluegrass box than some of the other up and coming bands. I see these guys doing really well some day.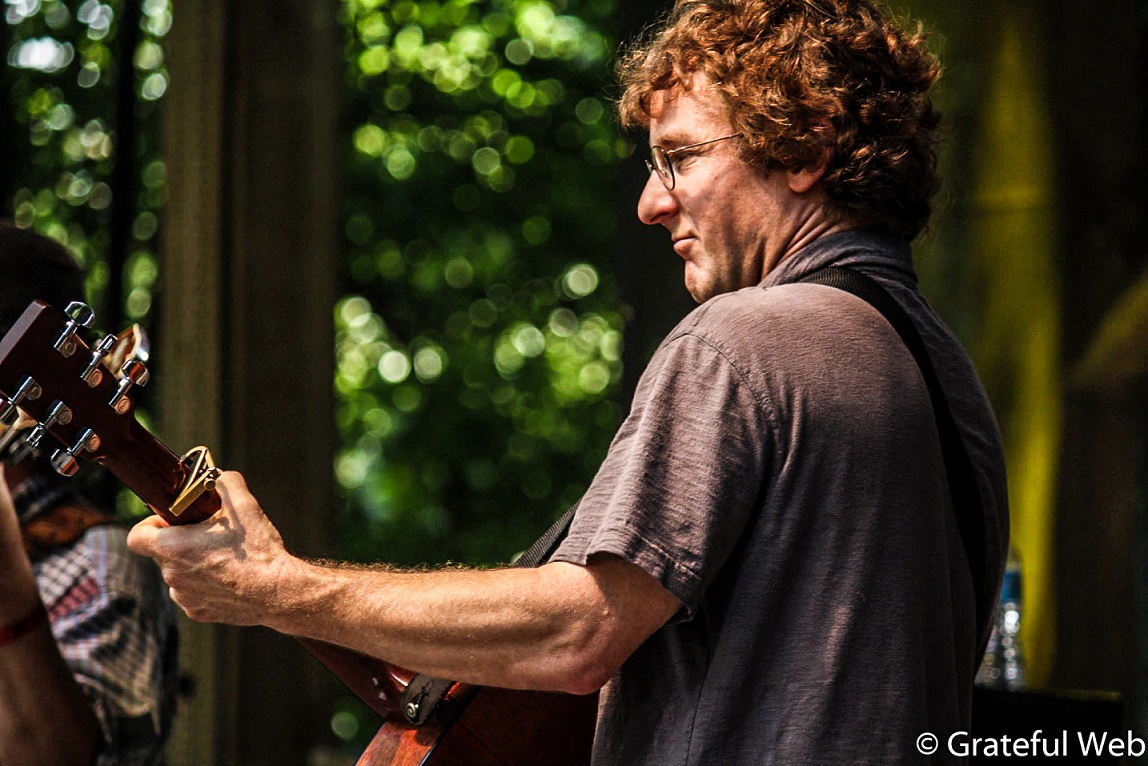 Railroad Earth came on and they did nothing but please the crowd. They have the most amazing music that sets deep into your soul and makes every bit of you want to smile and cry at the same time. "Heart chakra music" a friend of mine once called them, and ever since that moment I fully believe that's what they are. Through their set they wove a couple of their older songs in, but focused mainly on their new material. And no, nothing has been lost in the new stuff. It is still just as Railroad as ever.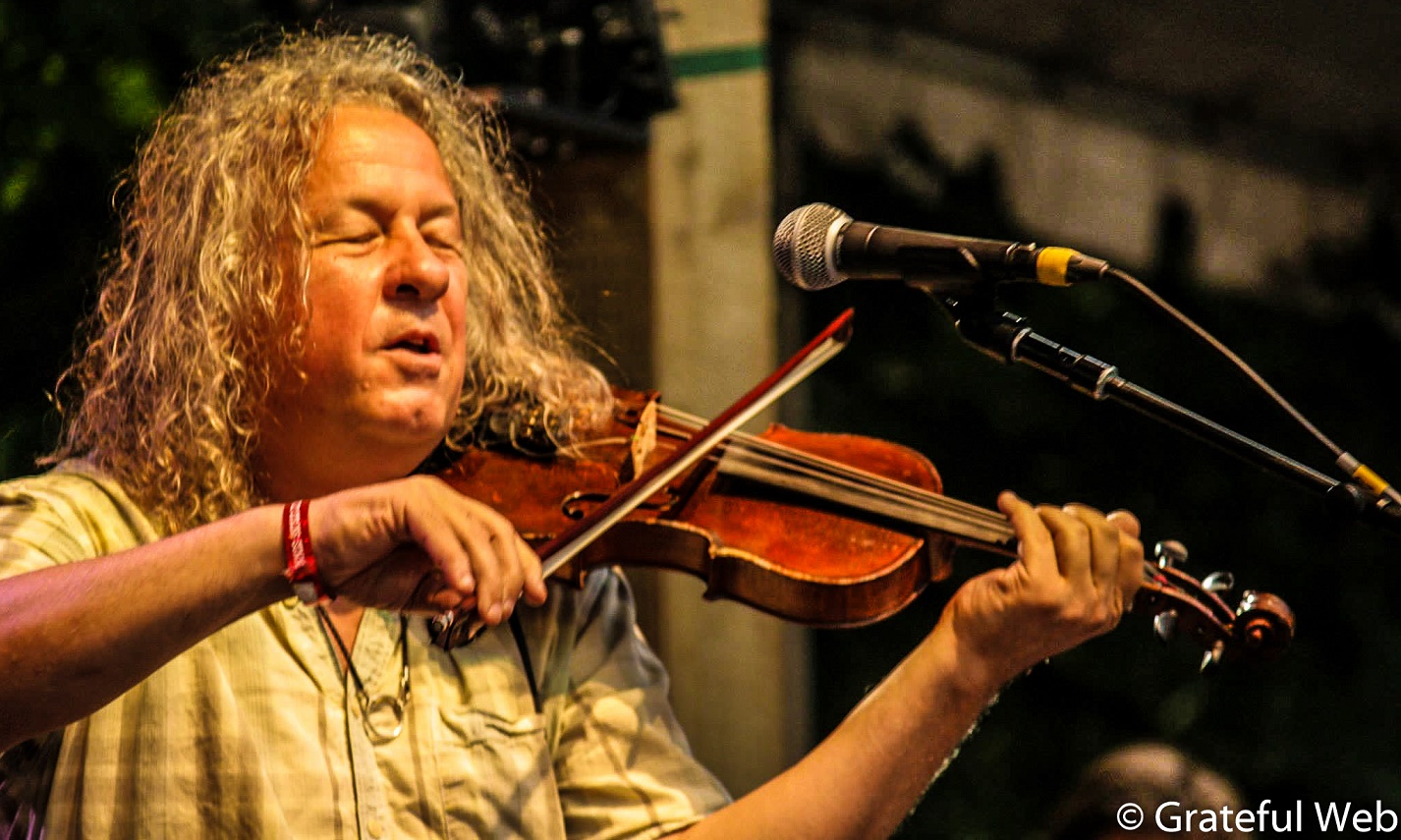 The smiles on everyone's faces was amazing. The energy from the music combined with the energy of the crowd made the atmosphere of the bowl infectious. The day was so full of love, excitement, music, and friends that it was difficult to not be high on it all. And when the time came for Yonder Mountain String Band, people were bursting with anticipation.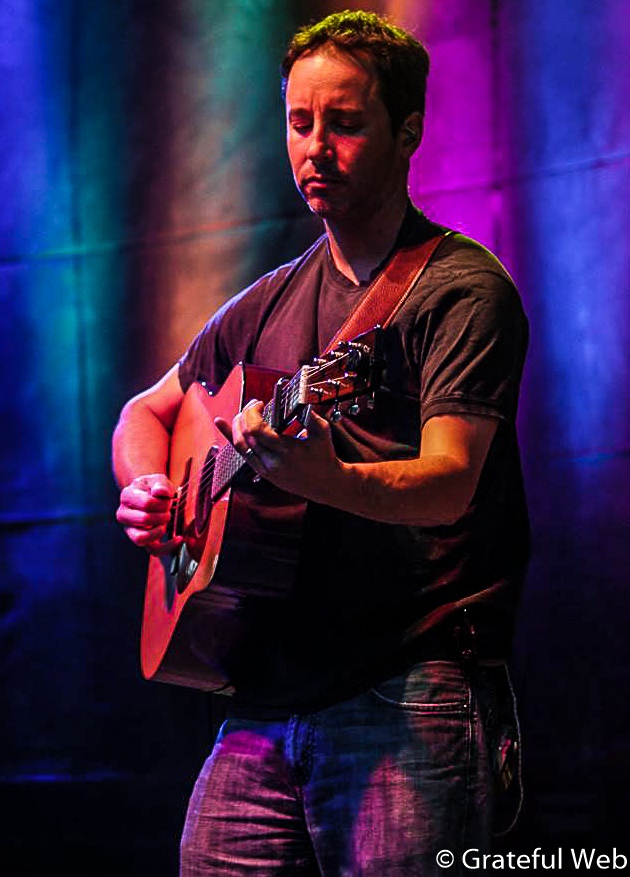 For good reason. Yonder played brilliantly. Starting with "All The Time," they came out of the gate with incredible ferocity. Their rhythms were spot on and they were all riding the pulse with each other. The crowd as a whole was moving and dancing harder than I had seen them all day and a sea of perma-smiles surrounded me. The entire set continued this way. We got to hear songs like Pretty Daughter and an absolutely incredible Jolene sung by Allie Kral, meanwhile being graced with the likes of members from Infamous Stringdusters, Greensky Bluegrass, Railroad Earth and many more. When eventually coming to an ending with Down the River Road, the crowd dispersed for a quick break before it was time to funk down.
When I say funk down, I mean FUNK DOWN. For those of you still confused, it was time for the weirdest, quirkiest dance moves you could possibly envision. And that means The Motet was on stage. When they came in front of the crowd and started their ridiculously groovy rhythms, it got everyone a little silly. Sprinkler moves, driving the car, cat eyes… the works. For two hours, we had nothing but superbly dancy tunes, intense lights, and incredible made up dance moves—it was everything you wanted to keep your high going. Then to top Saturday night off, fruition played the finale. Oh yeah.
I believe Sunday is the most special day of a festival. Maybe some will disagree, but I feel Sunday is the day everyone is a little mellower, the music plays to your exact mood, and you often listen to the sounds of the stage from a seat (instead of your feet) while enjoying the company of your friends and drinking beers. Well, this was my Sunday this year (it's not always the way I'd like it to be… hungover rings a bell) and I fully enjoyed the sets on Main Stage. I took my time in the morning and got to the bowl for Dave J Banjo Strummit.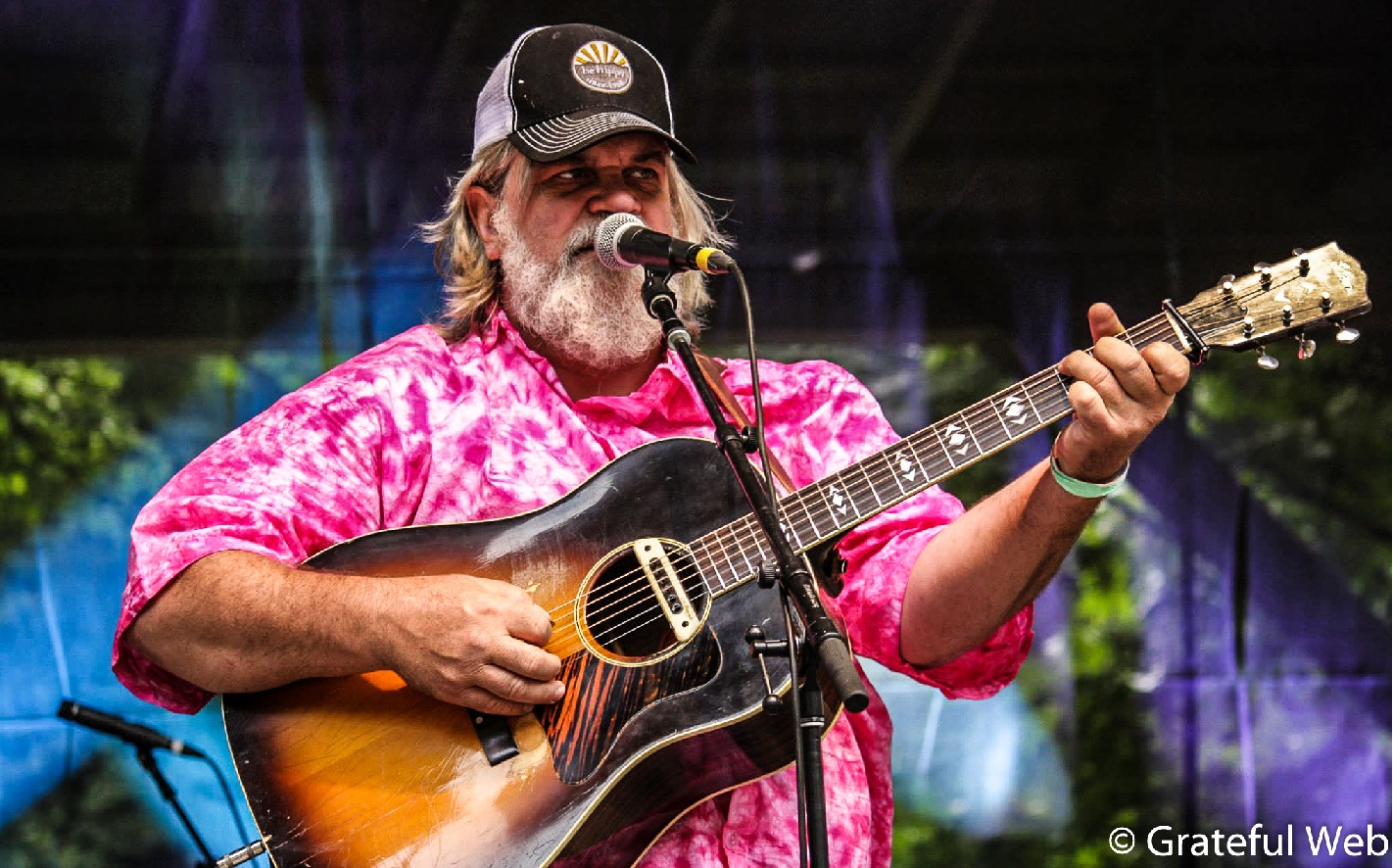 But what really tugged on my Sunday heart strings was Vince Herman and Friends. While I layed under the cool, green canopy of trees, the music started and immediately I felt like nothing bad could happen. On stage with his mandolin playing son, Silas, bass player, Matt Cantor, dobro player, Jay Starling and banjo player, Andy Thorn, the band causally strolled though beautiful songs. Classics, originals, everything you could think of. There was a point where Darol, Jay and a clarinet player came on stage to bring us a song that reminded me of an Arabic tune. The clarinet added something to the grassy music that I never would have imagined. This was more than I could have asked for on a Sunday afternoon.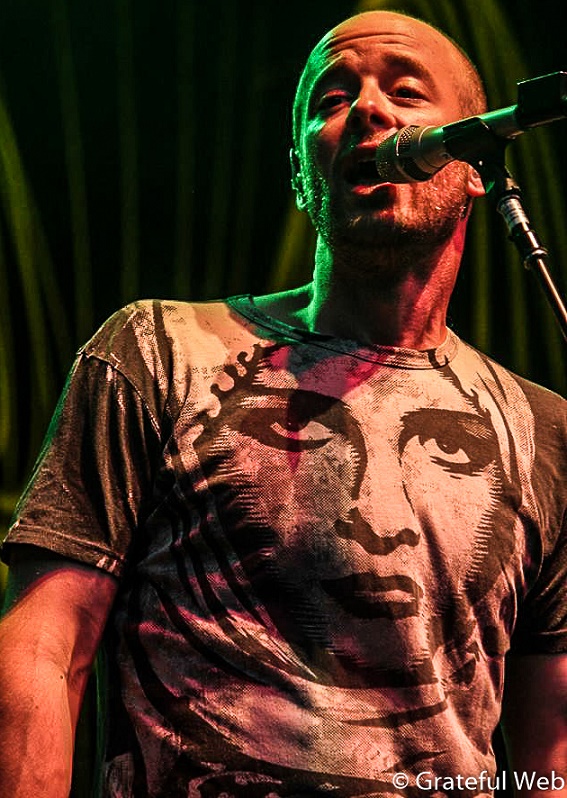 At this point it was time for Sunday Yonder Mountain String Band, which is always a nice treat. Daytime Yonder always seems more twangy and laid back to me. When the sun goes down it's party time, but while it's still up, we enjoy, jig, and spin around to the grassy sound that surrounds us. Yonder sailed through their first set making everyone stomp and swing in the most perfect of weather. Then, during their set break, the annual St. Baldrick's Donation Collection took place. This is when the Sunday theme, Frilly for Lilly all comes together and people have the opportunity to donate their hair for cancer patients. And as Gipsy Moon played the Main Stage during set break, a woman named Peggy Davis did just that.
Second set began with an incredible "Up On the Hill Where They Do the Boogie" sung by Vince Herman. Anything by John Hartford makes my heart jump, but hearing Vince's voice over the PA with Yonder behind him… there was something magical going on. It seemed more like a tribute to a friend than just a cover of some song. After that wonderful kickoff, they cruised through second set with many crowd pleasers and numerous guests. To top it all off, they closed the weekend on Main Stage with Crazy Train. What a day.
For many the weekend was over. People had pre-packed before Yonder and were heading back to their lives in the real world. But for others there was still music to be heard and dancing to be done. With half of the festival goers gone, there was a noticeable change, but the energy was there nonetheless.  And these music hounds pushed through another four sets of music on Ninkasi Stage finally ending with a Gipsy Moon and Vince Herman finale.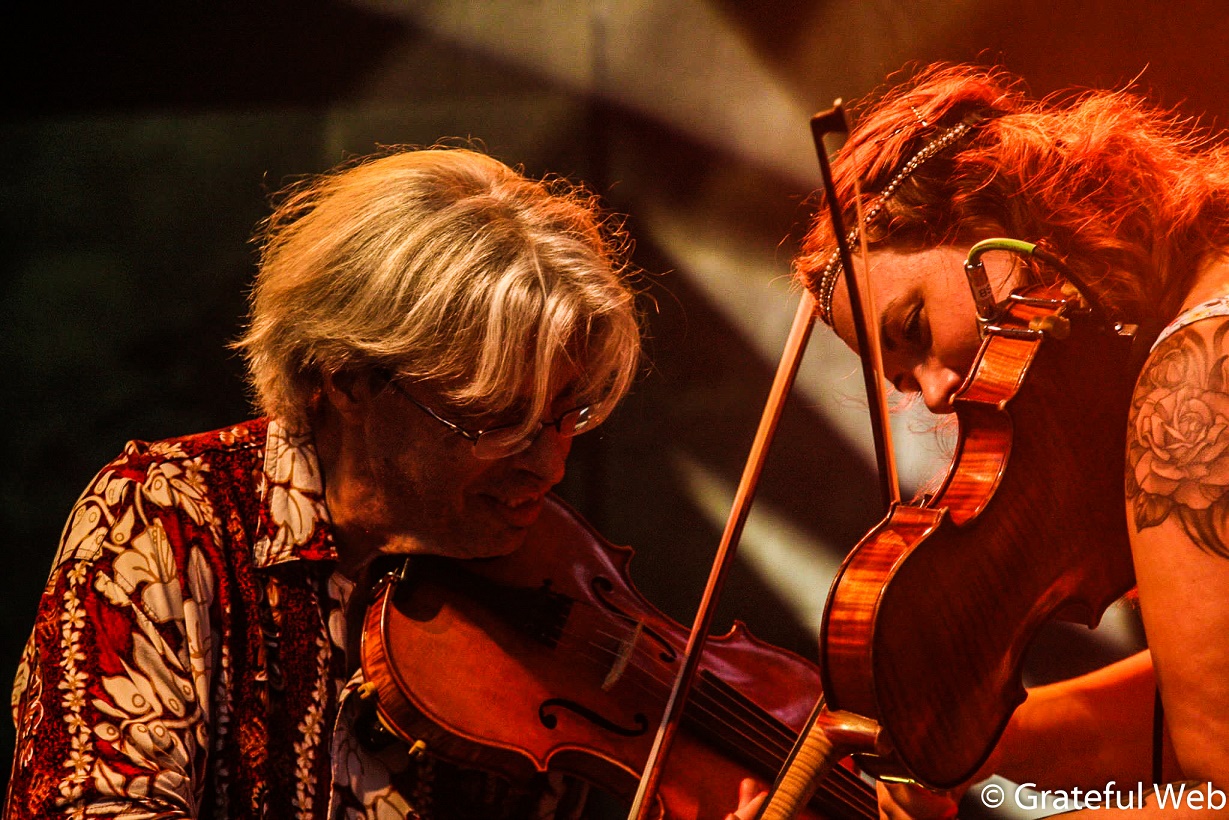 And there you have it. Another weekend of bluegrass at what I consider the most beautiful festival ground in the Northwest. It's not just the many shades of green from the forest make me feel like I'm in an enchanted land, nor the beautiful trout pond that's the backdrop to Main Stage. It's the people. I still have images of smiles and friendly faces floating in my vision. It's the people I just met, the people who I hadn't seen since last year's Strummit, and definitely my festy family that made the campsite so much like a home. Thank you, String Summit. Your weekend is the only weekend of the year I'm continuously counting the days till. Until next time!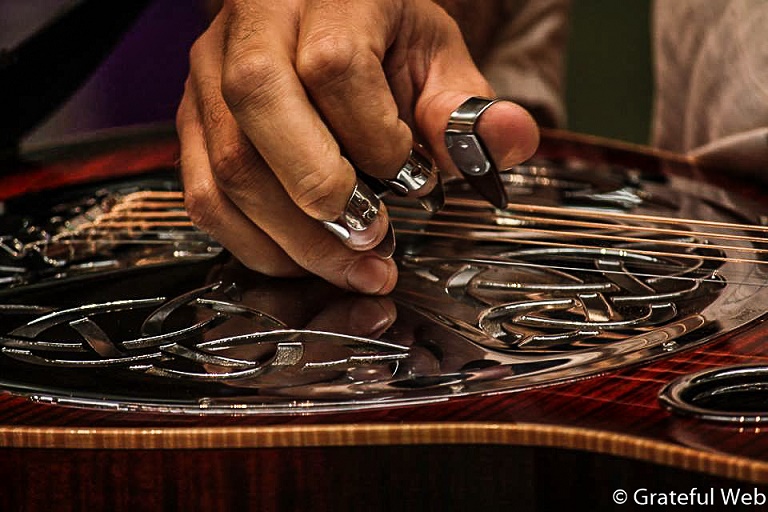 Check out more photos from the 2014 Northwest String Summit.