A mainstay in the New Orleans music scene, Papa Mali has shared the stage with the likes of Bill Kreutzmann, Willie Nelson, Henry Butler and a diverse array of other musicians. He won't quit playing music unless it starts to feel like work, and it hasn't yet since the mid-70s when Papa Mali first graced the stage. He has a new album coming out very soon, which has already been recorded and will be out at the very first of the year. Follow Papa Mali on social media to get the scoop.
He'll be playing a set a Yonder Mountain String Band's Harvest Festival on Friday, October 17 at 6:30 pm on the Backwoods Stage (one of the most picturesque stages on Mulberry Mountain). He's also headlining the Crescent City Blues & BBQ Festival with Los Lobos and Walter 'Wolfman' Washington. We caught up with Papa Mali to discuss his life, his music and how he acquired his name.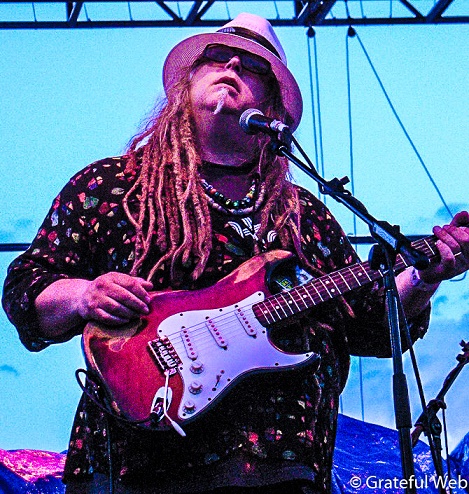 GW: When you play [free concerts in New Orleans] do you usually have special guests or do you just do your own thing?
PM: Well, a little of both. New Orleans is the kind of town where people often drop by and sit in on your gig or vice versa. The other night I sat in with my friend Kevin Russell, who is also known as Shiny Ribs – one of my favorite, favorite new bands. I encourage everybody to check it out.
GW: When I was researching you and your music I found Honeybee with Henry Butler. How did you come to meet him?
PM: I guess he and I have known each other about 10 years or so. About 11 years ago I went into a club in New Orleans called The Mermaid Lounge where he was playing – he had heard my album and invited me to sit in with him. We talked that night about getting together and doing some recording. Eventually we formed a band called The Rhythm Council.
GW: How did you find your roots in music?
PM: I have to admit, a lot of people from my generation started with listening to the radio and seeing people like The Beatles and The Rolling Stones on television. Like a lot of kids my age, we saw The Beatles on Ed Sullivan and we just went out and bought guitars the next day. I got my first guitar when I was 5 years old and it just evolved from there.
The way I got into roots music and blues music, living in New Orleans you couldn't help but hear that stuff.
GW: Do you have a most-prized record?
PM: I still have the original copy of the very first record I bought with my own money. It was Surfer Girl by The Beach Boys. I still listen to it; it still sounds great and reminds me of being 6 years old, coming home and playing it in my bedroom.
GW: Is there a band or record you didn't like when you first listened to it, but it grew on you and now it's become a big part of your life?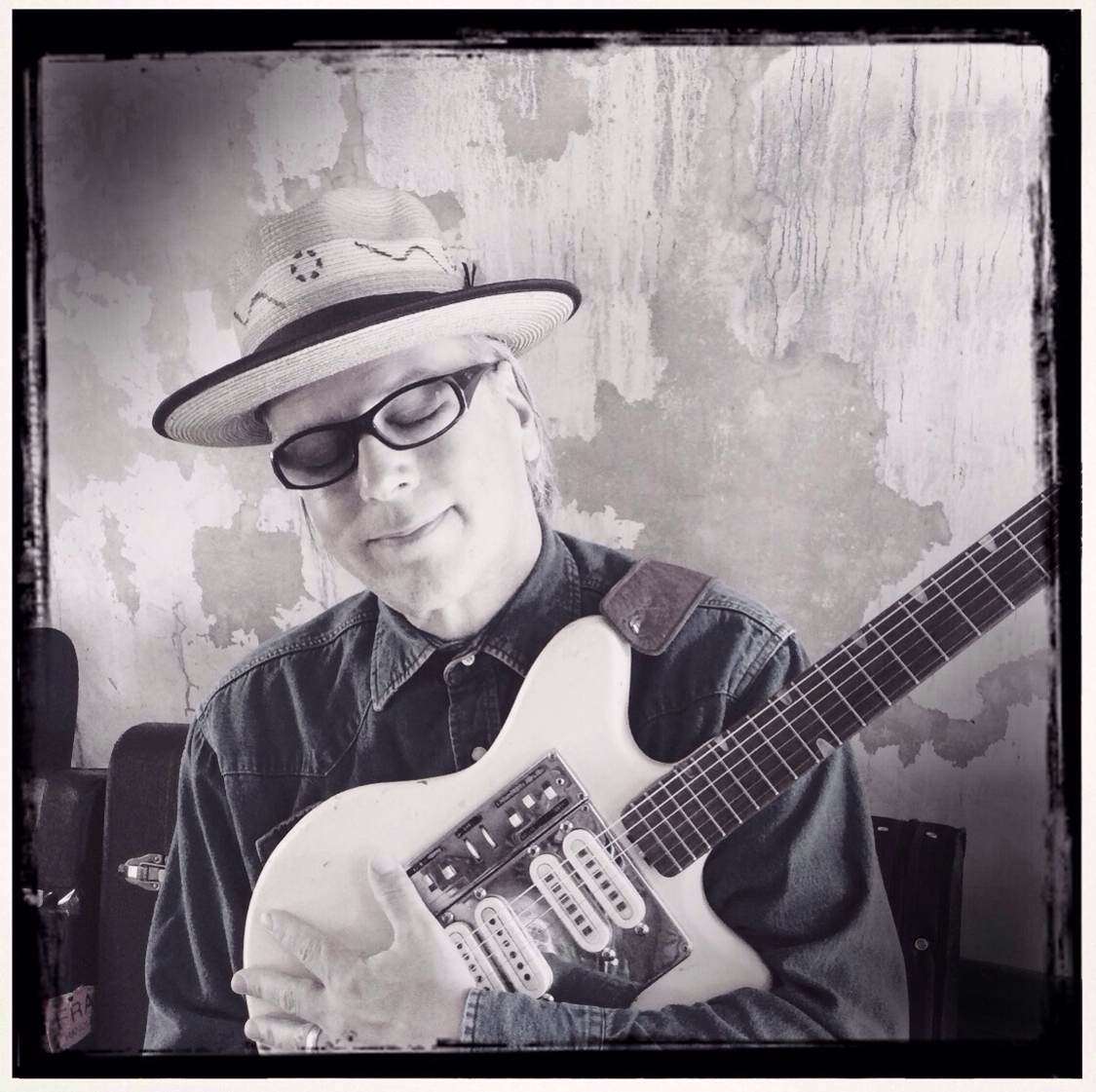 PM: Absolutely. My parents used to listen to Herb Alpert and the Tijuana Brass in the 60s – I thought it was just this pop, square music they listened to. For the last 15 years or so I've rediscovered it and now I love it. In the late 60s I was into heavier stuff like Hendrix and Cream, but some of the music my parents listened to was really cool and I didn't want to hear it because it was my parents' music.
I got heavily into jazz when I was in my early 20s and kind of a snob about certain types of rock music that was coming out in the 70s. So I missed it the first time, then went back and listened to it and now I love it more than ever.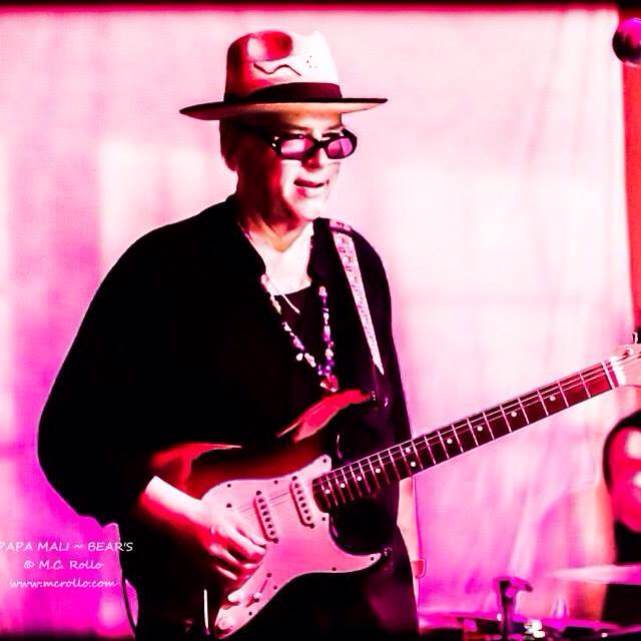 GW: Is there a type of music you wish you were better at playing?
PM: There used to be, but for the last 20 years or so I've become more comfortable in my own style. Once you feel like you've found your own style, I don't wish I was different – I want to get better at being Papa Mali. I always want to be a better songwriter.
GW: How do you improve your songwriting?
PM: More than anything else writing songs with Robert Hunter made me a better songwriter. He's one of the best…ever. I realized I had to elevate my game a little bit.
GW: Who do you think is one of the best guitarists?
PM: Currently, Derek Trucks. He's one of the most amazing guitar players I've ever heard. I think Steve Kimock is really fantastic. There's lots of others, but those are two of the guys I'm always inspired to hear and work with.
GW: Are there any special guests we can expect onstage this year for your Harvest set?
PM: Well, my band is going to feature Reed Mathis [of Tea Leaf Green] on bass – he's incredible, and he's the original bass player for the 7 Walkers. And then on drums I'm going to have Doug Belote who's one of New Orleans' finest drummers and plays nationally with a lot of other people too.
GW: Are [your covers usually] songs that are really important to you as a human being, not just a musician.
PM: Oftentimes I pick my covers that way, but sometimes I want people to realize I'm not taking myself too seriously. I want everybody to have fun. Ever since 7 Walkers I love pulling out the Dead covers. That's something everybody knows, and they're so much fun to play. I had to learn dozens of Grateful Dead songs when I was playing with Bill [Kreutzmann]. I still love playing those songs, people love to hear it. After playing those songs with Bill Kreutzmann, it's kind of hard to play them with other people.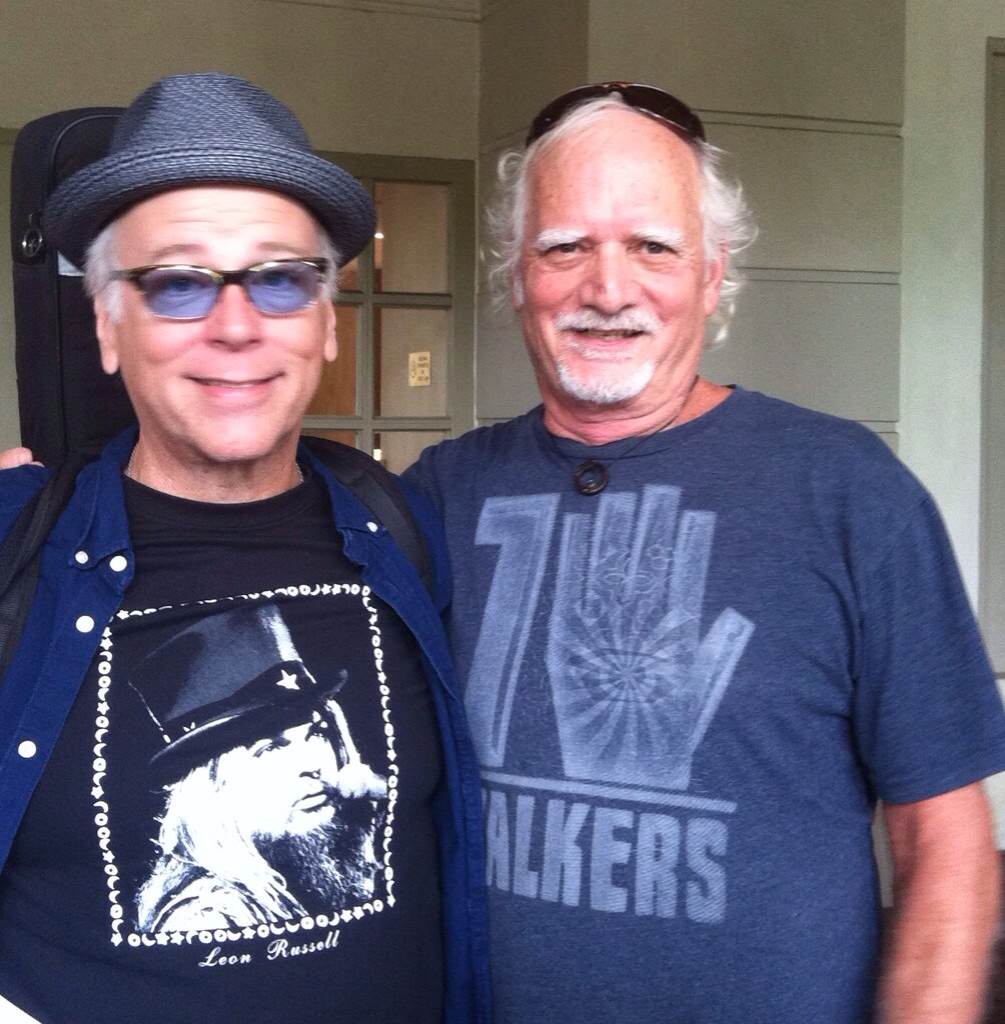 GW: Did you listen to the Dead a lot when they were in their heyday?
PM: Oh yeah. I didn't ever follow them around because the truth of the matter is I was busy being a musician myself during those days. I bought all of their albums on vinyl and I did go see them a few times. Back in those days my favorite bands were The Rolling Stones, The Allman Brothers, Bob Dylan, The Band, the Grateful Dead (not necessarily in that order).
GW: When you were working with Bill Kreutzmann are there any things you learned about the Grateful Dead you wouldn't have known otherwise?
PM: Bill and I became really good friends. Hearing things from his point of view was really interesting. The one thing I learned more than anything else is: don't pay attention to the stuff everybody says about the Grateful Dead on the Internet. If that's all you read, you would think they hated each other. That's just not true, they love each other. All four surviving members of the Grateful Dead are like brothers. I know there's a lot of love between those guys – they all know they can never go back to those days when Jerry was alive. Still, they're all musicians so they have to play.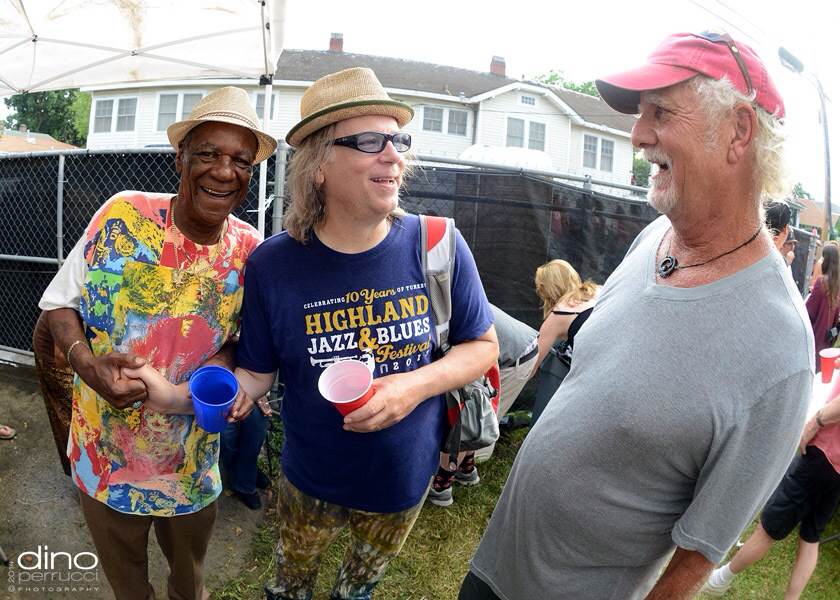 It drives me crazy sometimes seeing the comments that Deadheads make about the Grateful Dead. They've already done such brilliant work – they've influenced our lives and changed the world. How can you say anything bad about them?
GW: Have some respect!
PM: You know, have respect – they're just humans. They've done such beautiful, beautiful work. And if you pay attention you can tell that they're still doing beautiful work. I was backstage with Bobby, Mickey and Bill one time and I just couldn't believe the love in that room. I know that they all feel that way for Phil, too. There's a lot of love there and some people aren't privileged to see that firsthand. I think they all laugh about what people say about them. They're humans – think about it if you had to age in public, you know what I mean? Not everybody has to have their lives scrutinized, especially past the age of 60.
GW: You keep saying 'they're humans, they're humans' – what does it mean to you to be human?
PM: It means to have faults and fears and insecurities. But also to have beauty, light and self-worth for who you are, not your achievements.
GW: What does it feel like to play your music in front of a really large audience?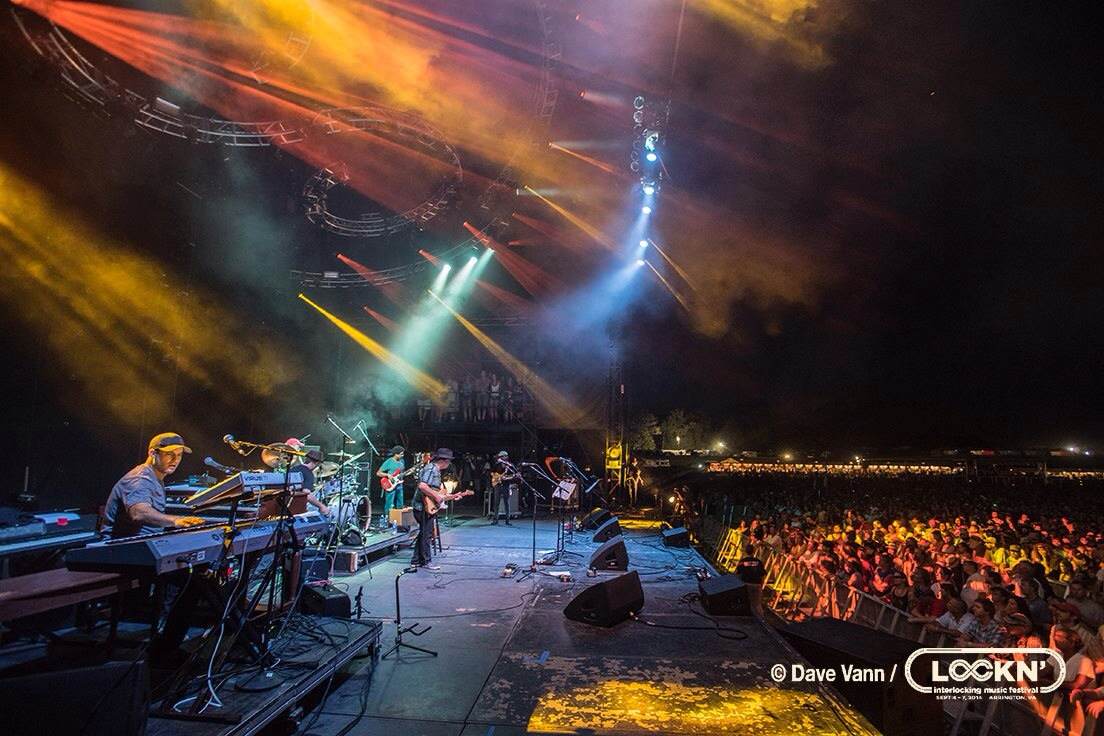 PM: I got a good taste of that at Lockn' Festival and it felt so good. Every chance I get to play with Billy I love it – he's my favorite drummer. Bill just kind of developed this unique, original style of drumming; I've never heard anybody play like him before. The style of drumming Billy invented is very, very free. It's like a combination of the best jazz drummers and the best rock drummers and the best country drummers. It's something unique and visionary. I don't think anybody has ever played like him before or since, really. Anytime I get a chance to play with Billy Kreutzmann that's some of my favorite moments, but getting to walk onstage with him in front of 50 or 60 thousand people, that's even better.
GW: Do you get nervous?
PM: Walking out in front of that many people – all I feel is joy. I don't feel nervous at all, I just feel excited and happy. What really makes me nervous is when I'm playing at a club I've never played before and I don't know if anybody's going to show up or not.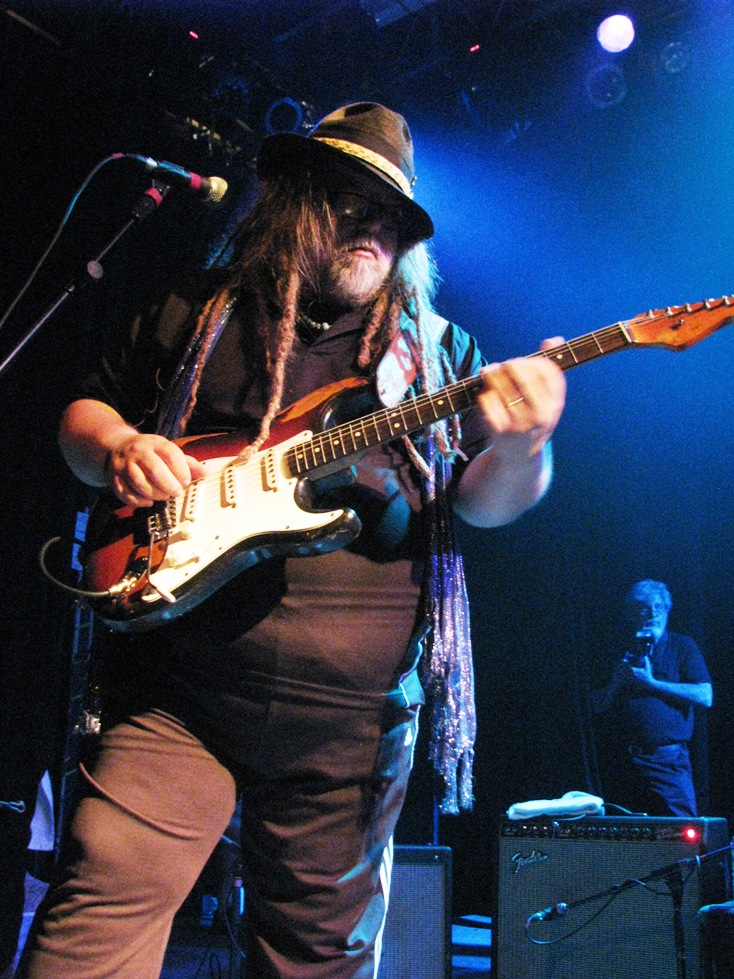 GW: What are some non-musical elements that help drive your life?
PM: My wife and my kids. And my life here in New Orleans. Other people's music and art. I love to cook, I love to garden. I like to walk out and look at the stars at night and feel the breeze blowing off the river and thank those stars that I'm still here to enjoy them. That's where I'm at.
GW: If you had a chance to go to space but you didn't know if you would come back would you do it?
PM: Yeah! I absolutely would.
GW: I have never gotten a yes from anybody on that.
PM: Are you kidding? Yeah, of course I would. I feel like that's what people do when they explore their inner such space. Sometimes they go places not knowing if they're going to get back and when you get back you're better for it.
GW: Who's a non-musician who really inspires you?
PM: The Dalai Lama. There's a lot more, but he's the first one who came to mind.
GW: Have you ever seen the Dalai Lama in person?
PM: Not yet. But I still feel a special connection with him. I'm not sure why but I just do.
GW: What is one of your biggest remaining goals as a musician?
PM: The fact that I've gotten to work with as many people as I already have is amazing; I never would have believed I'd get to work with Robert Hunter, Bill Kreutzmann, Henry Butler or so many of these people I've gotten to work with. So when people ask me that question now, I always say I'd love to work with Bob Dylan. I don't expect it's going to happen but I'd be lying if I said I didn't.
Putting your intentions out into the universe is the first step to make your dreams come true. It may sound far-fetched, ambitious or egotistical for me to say that. But it's true – I never dreamed I'd get to record with Willie Nelson.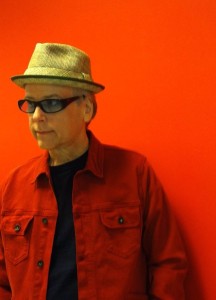 GW: I have a possibly strange question for you, when I told my coworkers who don't know your music I was interviewing you they responded with 'Oh, pop a molly, huh?' Does that happen to you a lot?
PM: I have been asked this question many times, and here's the answer: I received that nickname over 30 years ago when nobody was using the expression 'Molly' for ecstasy. Ecstasy was new on the scene, and not to mention the fact I wasn't really interested in that drug. Long after people started calling it Molly I had no idea. I would have these kids coming up to me saying "Ohhhh, Papa Mali…I get it." Finally, somebody filled me in on what was going on.
GW: It's one of those things that happens when the world changes around you.
PM: I received the name from a Jamaican band. I was on tour with the Burning Spear Band back in the 80s. If you check out reggae music almost everybody has a nickname so they decided to give me a nickname. My real name is Malcom – they started calling me Mali. One day they came to my house and saw I had a bunch of children and they called me Papa Mali from that day on. While we were on tour we kept doing interviews and they introduced me as Papa Mali. I had very little to do with choosing my nickname, it chose me.
GW: Is there anything you'd like to say to Grateful Web readers or potential Harvest Fest attendees?
PM: Every day I am humbled and very, very grateful for all my fans and all the people I get to play music for. And the people I get to play music with. It's been an incredible dream come true getting to play with some of the musicians I've gotten to play with over the years. There's not a moment I don't appreciate my audience.