Samantha Fish, a young and incredibly talented guitarist, visited Fayetteville, AR for a show recently. Grateful Web sat down with her to discuss her experience as a musician and her new album, Wild Heart.
GW Describe your music to someone who hasn't listened to it before.
SF It's always been categorized as blues based, but there's a lot of elements like Americana, rock 'n' roll and there's some country flavoring. Roots rock is a good term for it. The new album is still bluesy but it's a little more on the rock side.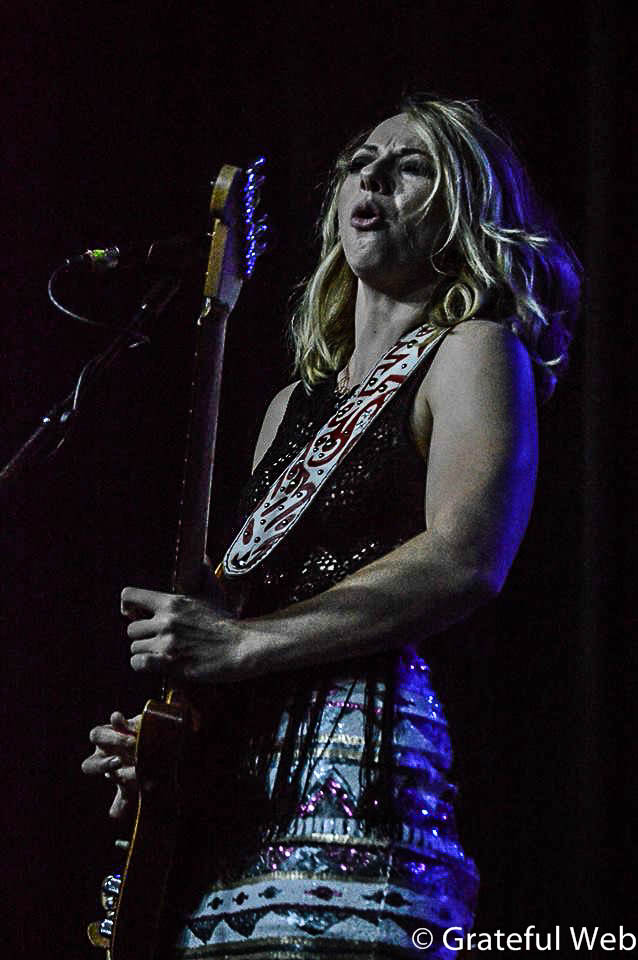 GW So this is your first time co-writing an album. What was that experience like?
SF Well, I went to Nashville and ended up hooking up with a guy named Jim McCormick. He's a big writer out there for a lot of different country acts. That's where the writing capital of the world is for me and to work with somebody who works on that caliber and that genre…it was nice to stretch and see somebody else's process while they're writing. It was nice to be able to bounce ideas off each other.
GW What are some other ways this album was different than your previous?
SF I had a different producer for the first time. Mike Zito had produced my last two solo studio albums and a collaborative effort I did before that. I chose Luther Dickinson from North Mississippi Allstars and Black Crowes. He played bass and we went to Blade Studios in Shreveport and Luther played drums. It was different because Luther and Mike's styles are so different. Luther's a great guide but at the same time he was like 'Just be yourself.' I got to stretch out; he really wanted to put what I do out there. I think I've come a long way in a couple of years when I listen back to recording from the last few years.
GW What are some songs you really feel connected to that are from before your improvements.
SF I always enjoy playing "Down in the Swamp" off the Runaway record. "Black Wind Howlin'" is really fun because I can rip it up on the solo. I always try to pay attention to what people really danced to and got into.
GW I read in an interview that you said you think musicians should change up their shows. How do you do that?
SF Keep growing. You want to keep writing and putting new material out there. It keeps the creativity going and the passion. That's what I really mean. I'm always trying to keep my wheels turning for writing and to do covers.
GW Are there covers you're interested in learning?
SF We just started doing "Sympathy for the Devil." And people are diggin' that.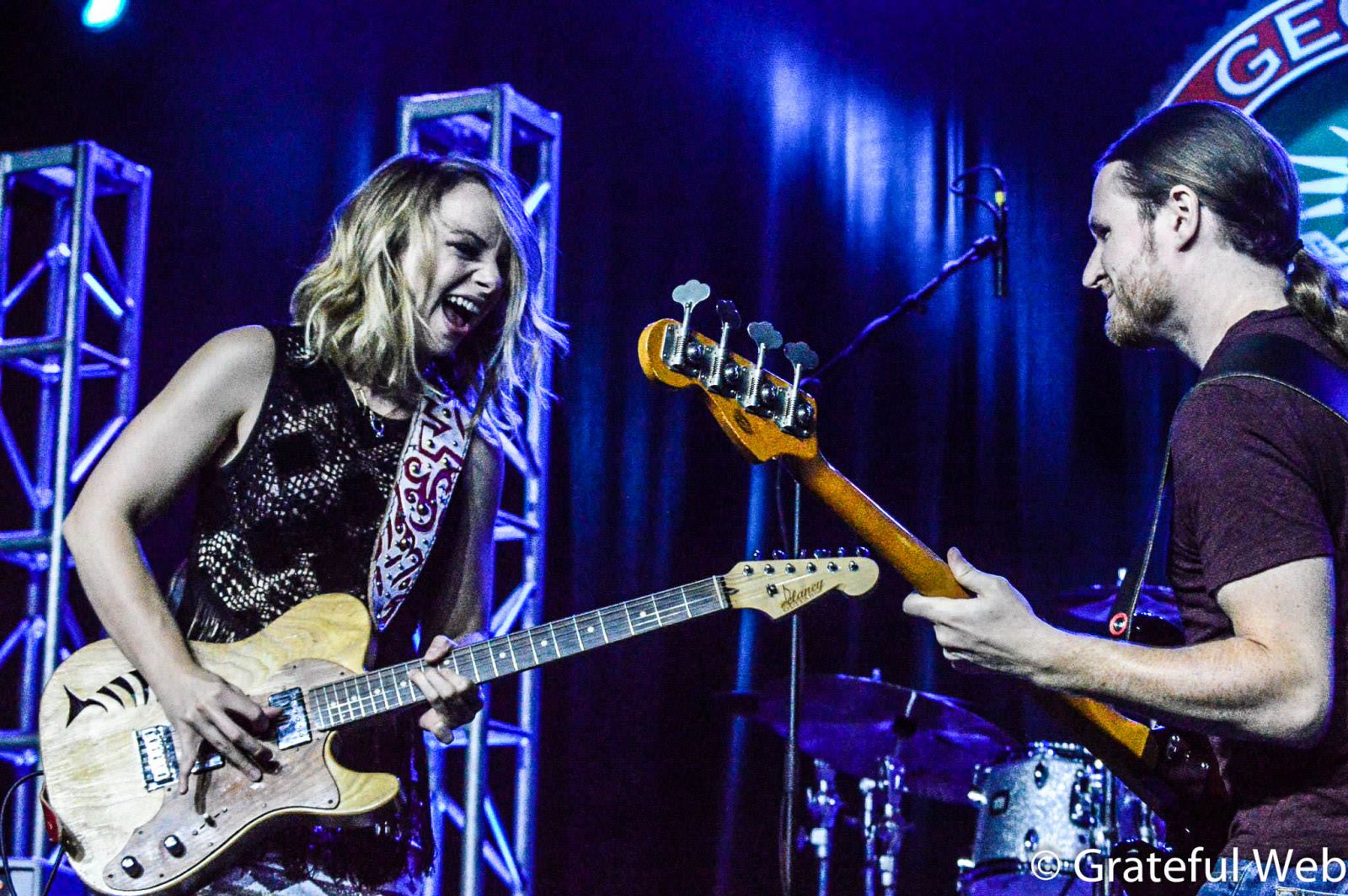 GW Do you remember the first time you heard somebody really rip or the first thing that really stuck with you?
SF When I was about 18 years old I would go with my dad to this place called Knuckleheads in Kansas City. I'd see all these different musicians from all over the country. I'd always seen musicians as someone who came to play in amphitheaters. I didn't know there was something in between. It was cool to see up to close to something like that. The first band I ever saw at Knuckleheads was Papa Chubby, this crazy, guitar-playin' who just shreds – I was blown away and had no idea this thing existed. Guys like Mike Zito, Michael Burkes and Tab Benoit affects me.
GW You've played with all of those people – what is something you've learned from playing with those types of musicians?
SF I grew up watching their hands to try and see their technique and the way they would hold their guitar. I would always focus on the way they facilitate the lick. I love it when guitarists let the song breathe and sometimes I'm a little too much coffee, too much Red Bull. It's nice to watch somebody who can put some air into the solo. It adds a lot of dynamic and drama.
GW Have you found that as you've gained musical talent are you able to center your brain more and find those breaks?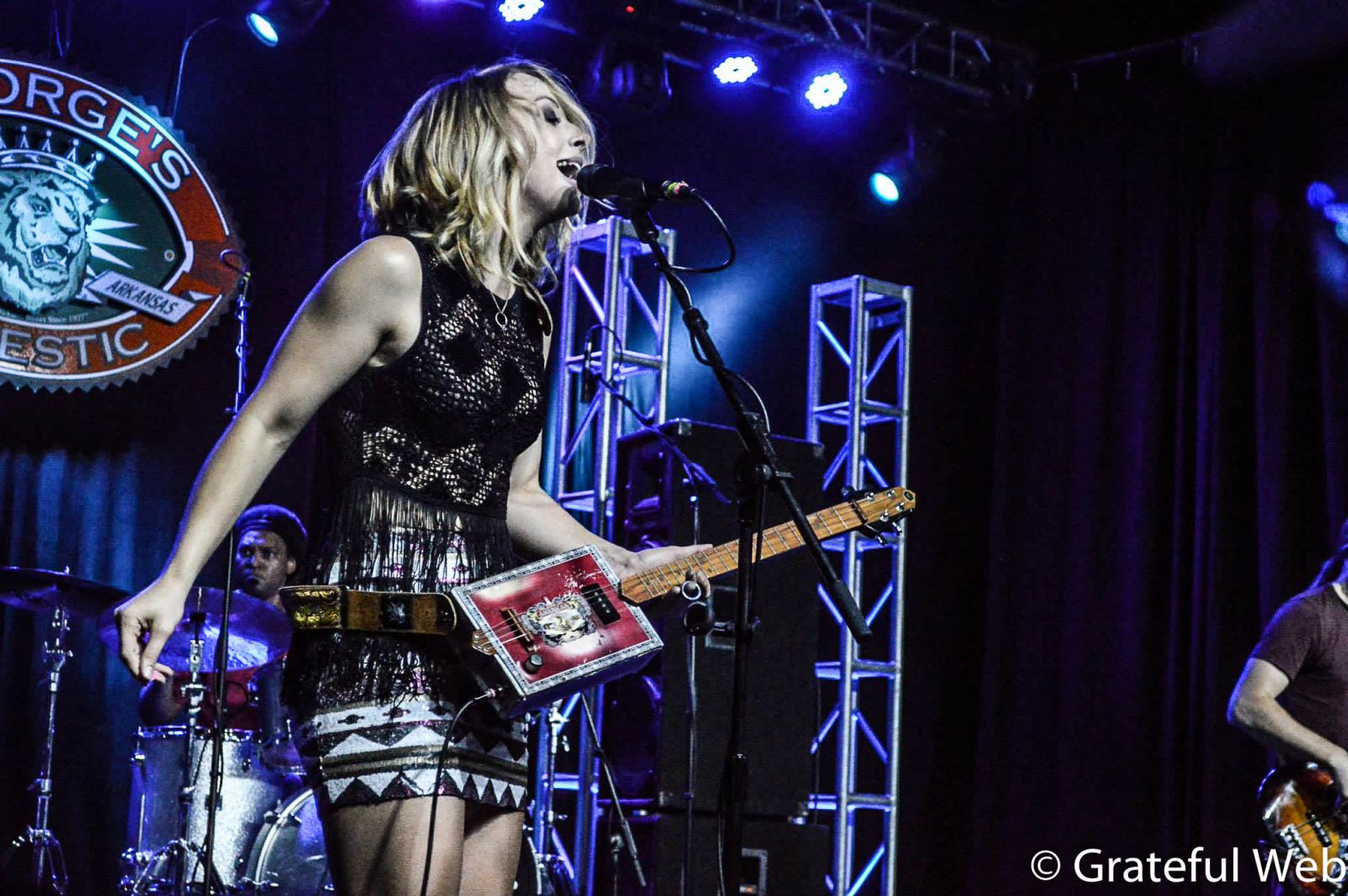 SF I have to actively say "Slow down. Chill out." I think that may be nerves. I think that's human nature; when you're really nervous you try to get through it really quick.
GW You've watched so many musicians play onstage. What are some surreal moments as you being one of those people?
SF Getting to share the stage with those guys is always surreal. If I think about it might freak me out in the moment. It's really cool to share the stage with guys I look up to. Just that people will take time out of their day to come see a show – I appreciate it and it kind of freaks me out a little.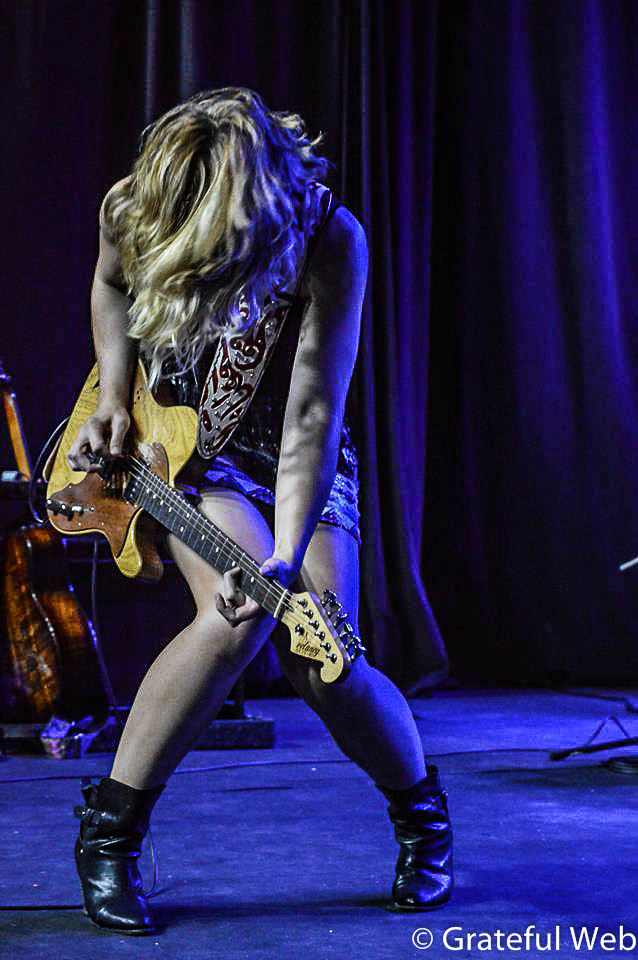 GW We should always be a little freaked out maybe.
SF I think so – it keeps an edge; you've got to keep an edge. I want to keep that balance of ball of nerves and breathing.
GW How does growing up [in Kansas and Missouri] inform your songwriting?
SF I think it's kind of a traditional thing – you write about the landscape and what you grow up around. We travel so much now that I'm getting overstimulated with all the different landscapes. The earlier songs were really Missouri-based – and KC is such a blues town too. It was hard not to be influenced by the sounds there.
GW What is your favorite instrument that you can't play?
SF I bought a lap steel and I can't play it at all; I love pedal steel. I think it's because I listened to it a bunch when I was a kid. My babysitter listened to sappy country music so pedal steel is pretty much all I heard. It's so dramatic but it's so hard. I wish I could play that. The piano would be cool too. It's good for songwriting – it changes how you visualize music.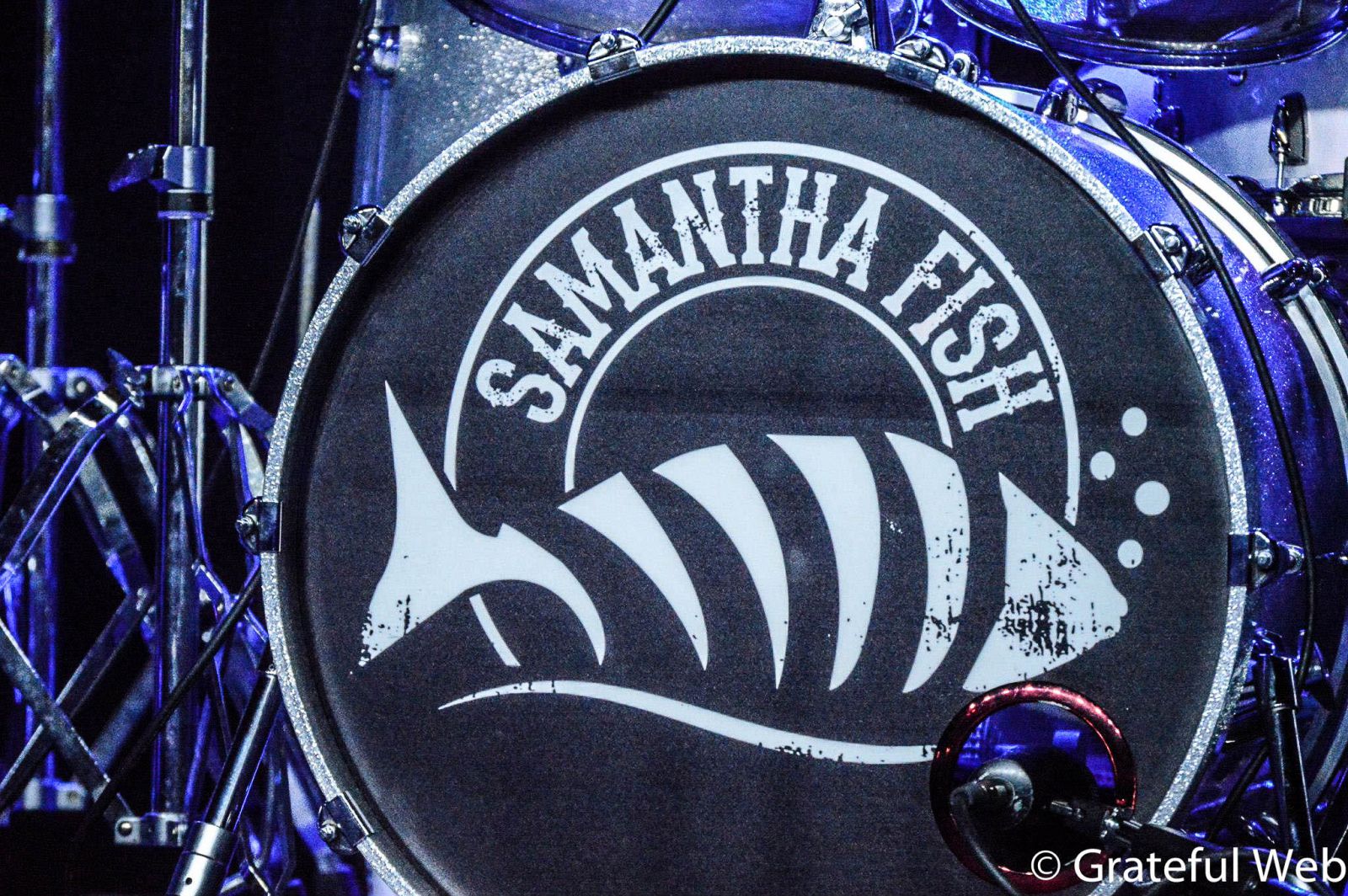 GW Who are some musicians who aren't in your genre that you admire, listen to or model after?
SF I've got a lot of them. It kind of goes back to growing up listening to rock 'n' roll. You know, The Rolling Stones, Tom Petty…that classic rock stuff. I really started getting into songwriters when I was a kid so I love Tom Waits and John Hiatt; Sheryl Crow was huge for me and guys now like Jason Isbell.
GW What do you feel is your most personal song?
SF Off the new record, I didn't expect it to be my favorite but "Go Home"…I wrote that sometime last summer but it turned out really beautiful. The girls that came in to sing on it, Risse Norman and Shontelle Norman-Beatty, laid down some beautiful harmonies on it.
GW What about the most fun?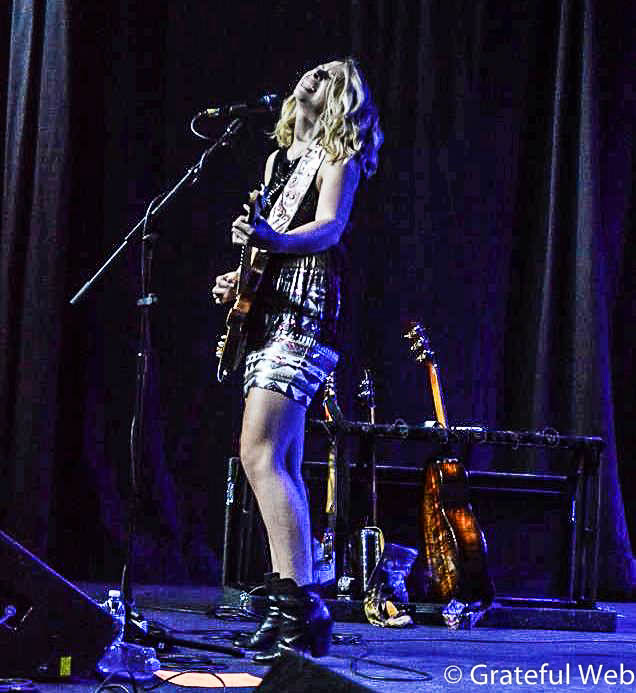 SF The rock record is really fun. "Bitch on the Run" is really fun to play; "Highway's Holding Me" and "Wild Heart" – they're all fun in their own way. I guess I'm just not sick of them yet. Ask me in a few years and I'll be like "None of them. I hate them all. I need to write a new record."
That's what's so neat about refreshing the show – I have to do it for myself. I do it for the fans too but I'd go crazy if I had to keep playing the same songs.
GW What about your most honest song?
SF I go back to that "Go Home" one because it's so personal. That one was a pretty raw, honest song. I started writing it about a friend who passed away and it kind of took on a life of its own. It's a song about being a hypocrite and always thinking you know how somebody should live their life and then you don't do the right thing yourself either. It's a self-realizing, self-loathing hypocrite song. Anytime you're trying to self-realize it's like therapy…it can get pretty real.
A lot of the record is pretty personal.
GW I noticed a lot of bluegrass elements on the new record. Do you play bluegrass?
SF When I was a kid my father's friends would come over. They all brought their guitars and sat around playing bluegrass. That was one of the reasons I wanted to play, because the grown-ups did it. They were playing all kinds of bluegrass and country. I think it's always been there and I've been fiddling with it for years. I try to put everything into it, your influences. I think that's how you put the most honest music out there – just be yourself and everything you've got.
GW Yeah, we're all a big schmorgasboard.
SF It's like a canvas with a bunch of shit splattered on it.
GW We're all Pollocks.
Would you be interested in speaking to your experience as a woman in rock 'n' roll music?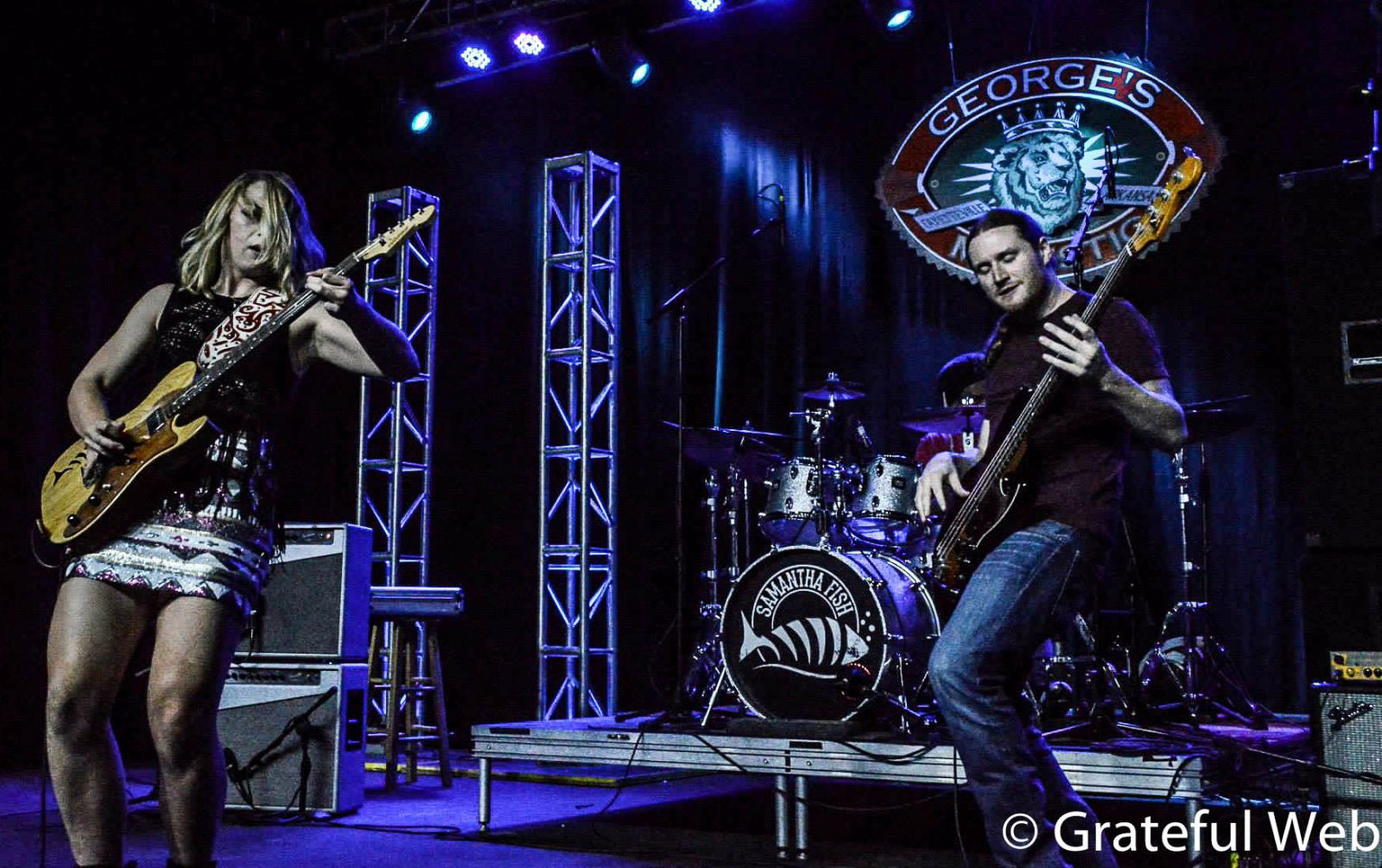 SF I just saw something recently. There was some country analyst who said only 30% of what they play on the radio are women. He said because people aren't just all that into it. There seems to be a lack of women. I first discovered Bonnie Raitt. And Sheryl Crow (I have no idea why I thought this because it was the early 2000s) I was like 'Wow. I had no idea women could front a band and play all those instruments. I don't know what kind of crazy backwoods stuff was in my brain but it stunned me and really inspired me. There's more and more girls picking up guitars, bassists and playing piano.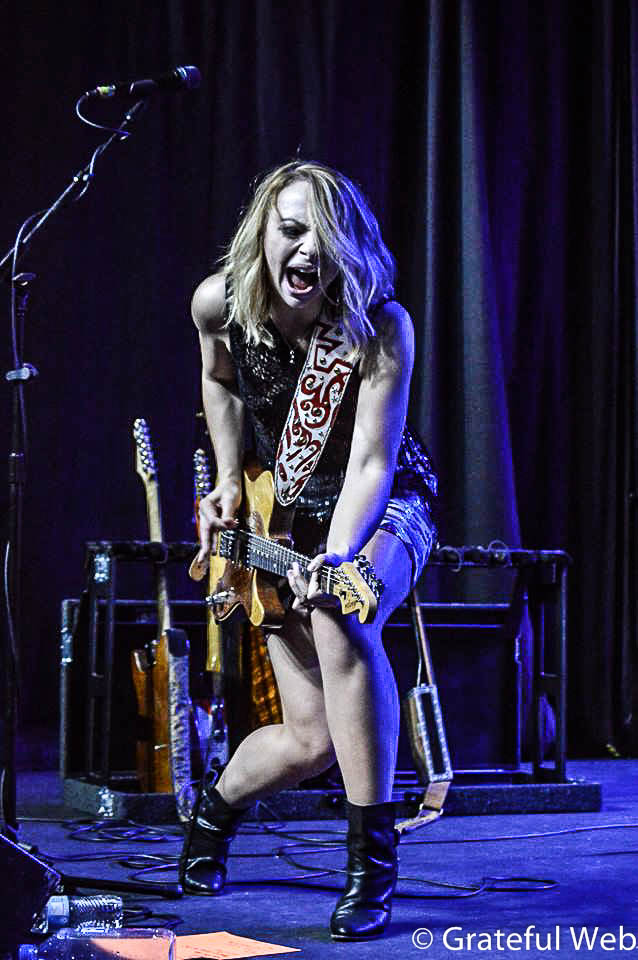 People ask me if it's harder for women. I've only ever been a woman so I don't know if I've got a disadvantage. It has pros and cons from what I've seen. It's an honor to get to be a part of these festivals and such. I try to encourage girls.
There are all things I think about that kind of freak me out at night. But it goes back to that I'm shocked that at 13 years old I didn't know a woman could do what I saw Sheryl Crow doing. I think that's how we raise girls – and we've gotta change that.
In our society it's more about the women who raise children. You see that in music, they have wives who stay home and take care of the children. I think about it a lot – I guess I'll do that later on. It's not going to be a career-ender for me, we'll figure it out.
GW: What's something you learned recently?
SF Well, I learned that Lucinda Williams is awesome. I just saw her and learned that she's a badass. I have her record but I've never seen her live. I learned how to fry chicken – I learned how to make Hattie B's recipe. We eat there every time we go to Nashville. I actually patted myself on the back when I finished.
Cooking I'm still getting into. I want to be good at that, one of those things I don't have time to do. So I bought a deep fryer – it was terrifying because I didn't know what the internal temperature of chicken should be. It's 165 – I learned that yesterday! But I cooked mine to 220 degrees…
GW Do you have anything you want to say to Grateful Web readers?
SF If you want to find out more about us, look at our website SamanthaFish.com. Find us on Facebook, Twitter and Instagram. We tour as much as we can – check our calendar for dates. And our new album was released on July 10th, 2015.