On an incredible night of music that spanned an entire block in Five Points in Denver at a legendary venue, Cervantes Masterpiece Ballroom and the Other Side, six bands took to the stage to crowded audiences. In the main venue, Tea Leaf Green, Hot Buttered Rum, and Chain Station played. On the Other Side, Satsang, Jon Wayne & the Pain, and Rastasaurus blew down the house. The energy on the Other Side was fierce. This back and forth combination of bands between venues was merciless. This was a lot of music to ingest with an array of vibrant genres that burst implacable energy into the crowd.
After seeing some of Chain Station, which was a 4-piece stringband developing in Denver from the Midwest; the Other Side started popping off. Satsang has developed an unforeseen metamorphosis of late. Due to unforeseen circumstances, their extremely talented and very much loved mandolin player, David Cleaves, is unable to travel with the band, so they have added the multi-talented Karl Roth (bass, keys, vocals, Weissenborn) and drummer Keller Paulson. These two add a punch to Satsang that will elevate them to festival stages and radio stations nationwide in no time. Ideally they will add Cleaves back when time allows, but in the meantime, guitarist and main vocalist Drew McManus is continuing to build steam from his home state of Montana to this music mecca of Colorado. Their set opened with one of my favorite songs "Awake" with the most beautiful chorus. This song and "Mountain People" are on their first record, In Between the Blinks, recorded here in Boulder at the world famous Coupe Studios.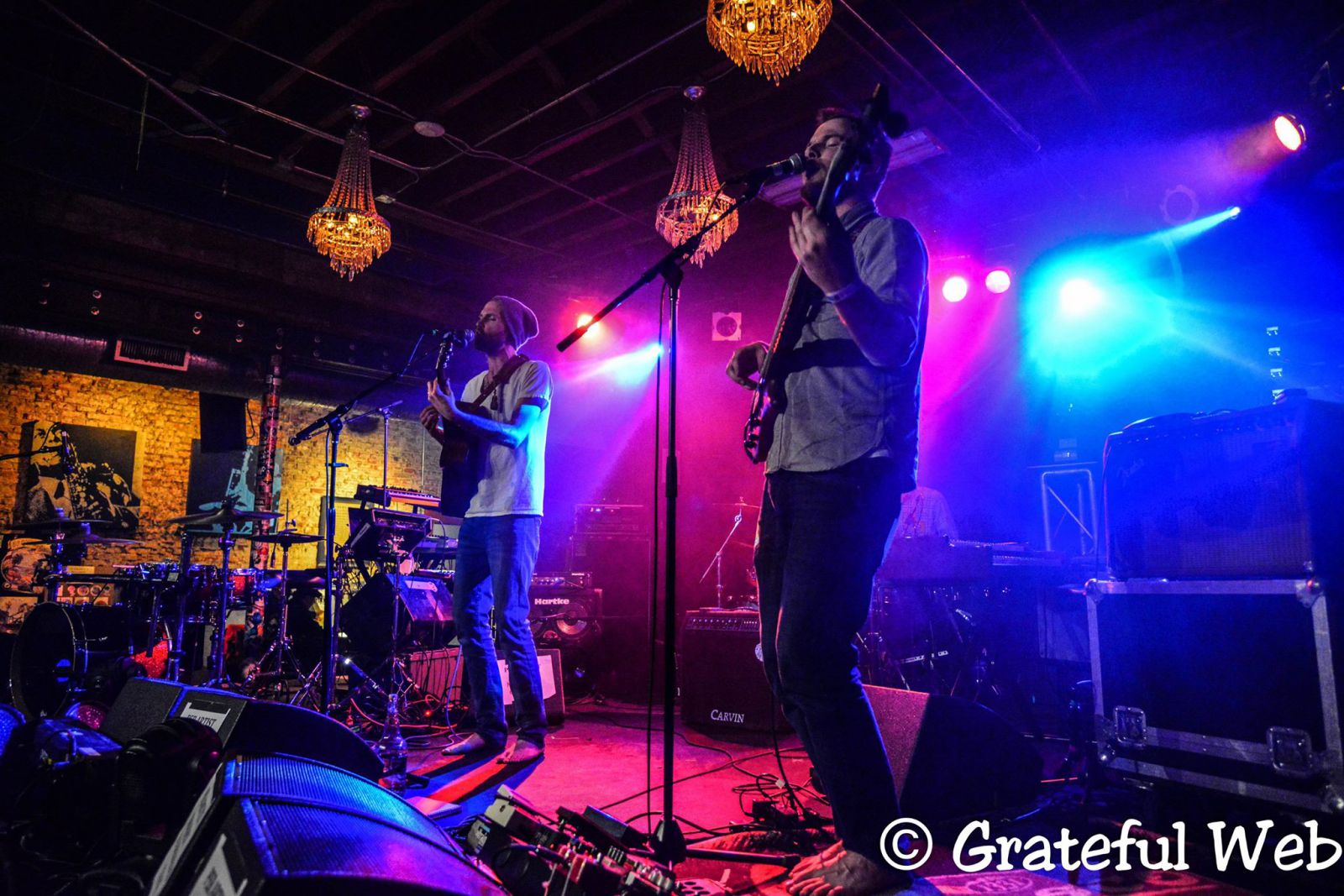 After stretching into a couple new songs, "Thrill of it All" and "We Are Free," Satsang played "The Story of You" from their newest album with the same title. At this point of the show, McManus decided to call his buddy Weston Schick up from Jon Wayne and the Pain to sing on "InI." The two of them along with Roth rapped, sang, spit, chucked, and carried on having a lot of fun on this community song. As usual at a Satsang show, towards the end of their set for "Grow," "Einstein's Insanity," and "Wait Too long," the crowd grew and grew to a full house. Every time I see this band, their energy and music is magnetic. People anywhere in earshot from their music are roped in like the Death Star's magnetic pull. The band closed and brought the house down with "All for One." Satsang will be back in Colorado supporting Zach Deputy at the Fox on March 10th in Ft. Collins on March 11th.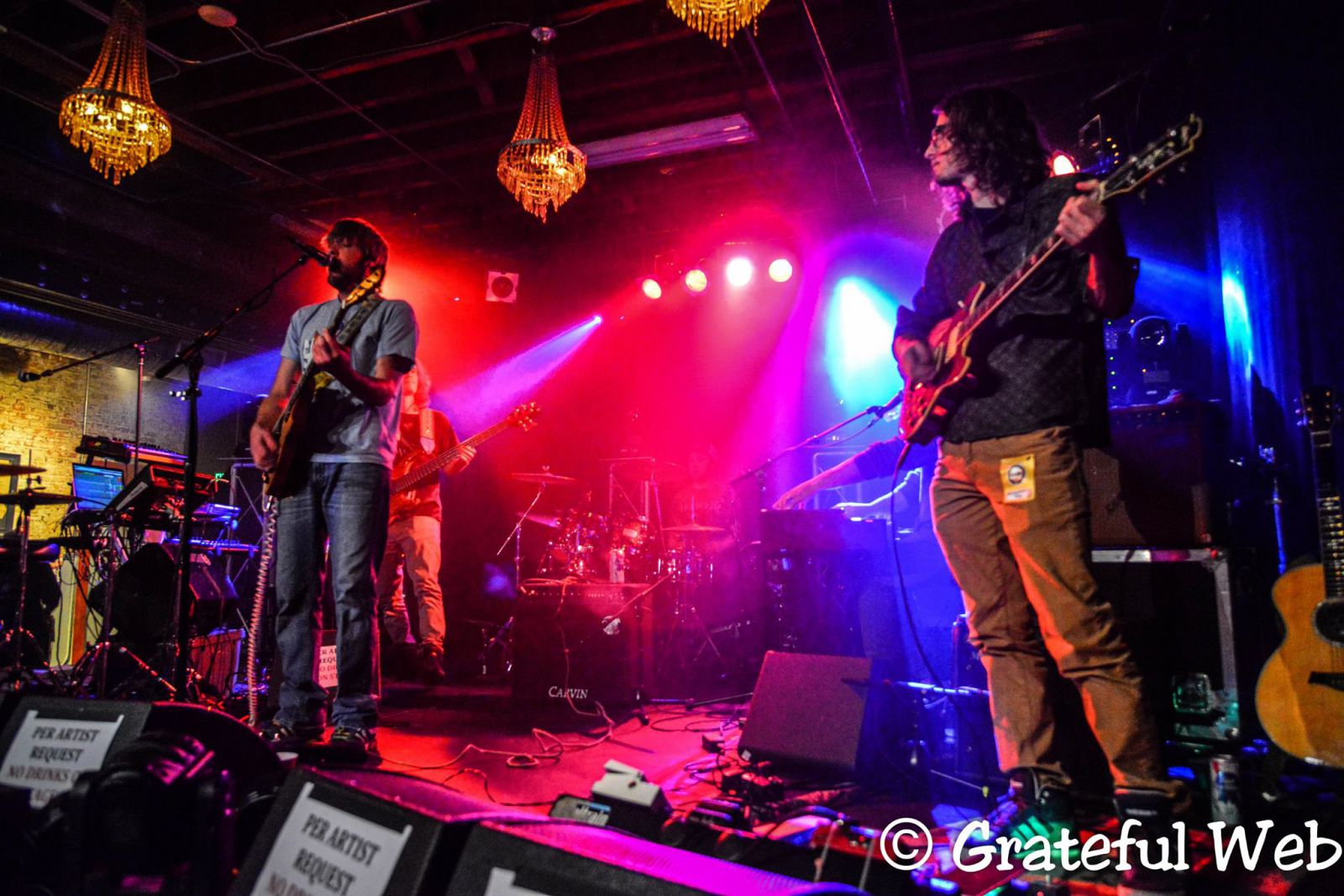 The next two bands on stage in both venues were Hot Buttered Rum and Rastasaurus. Unfortunately, I was not able to catch much of either set because I was taking band photos, but both of them sounded great. One of the highlights of the night for me was Rastasaurus' encore of the Grateful Dead's "Scarlet Begonias." Hot Buttered Rum has been an acoustic force for a while, and the California quintet has recorded with some serious heavy weights in the music world.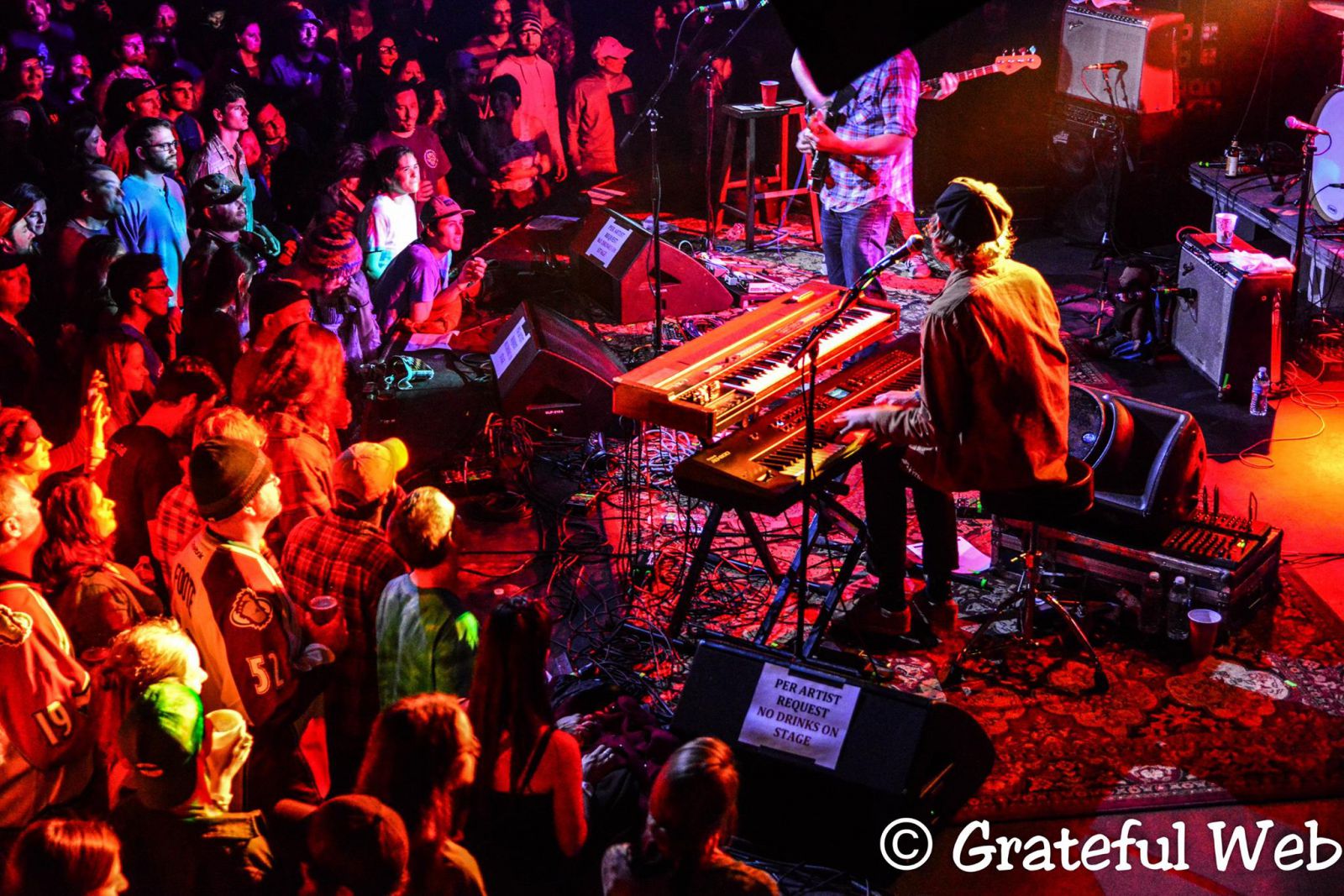 Tea Leaf Green was one of my first reviews that I ever wrote from Wakarusa a decade ago and also one of the best concert photographs that I ever took. Therefore, they hold a special place in my heart, and in that decade, the band has evolved into a different type of band with a more sophisticated sound. They have a new album coming out that will exemplify this sound called In the Wake on May 14th. This will be their first album in five years, and touch own a part of life that sometimes creates our best muse, tragedy. This album will show wholeness in brotherhood versus a solo heavy disconnect. Their live show on this night was very different as well, and it demonstrated a lot of the components that one would appreciate of this shift. The players are the same, but the mood and tempo changed while keeping the music at a high level.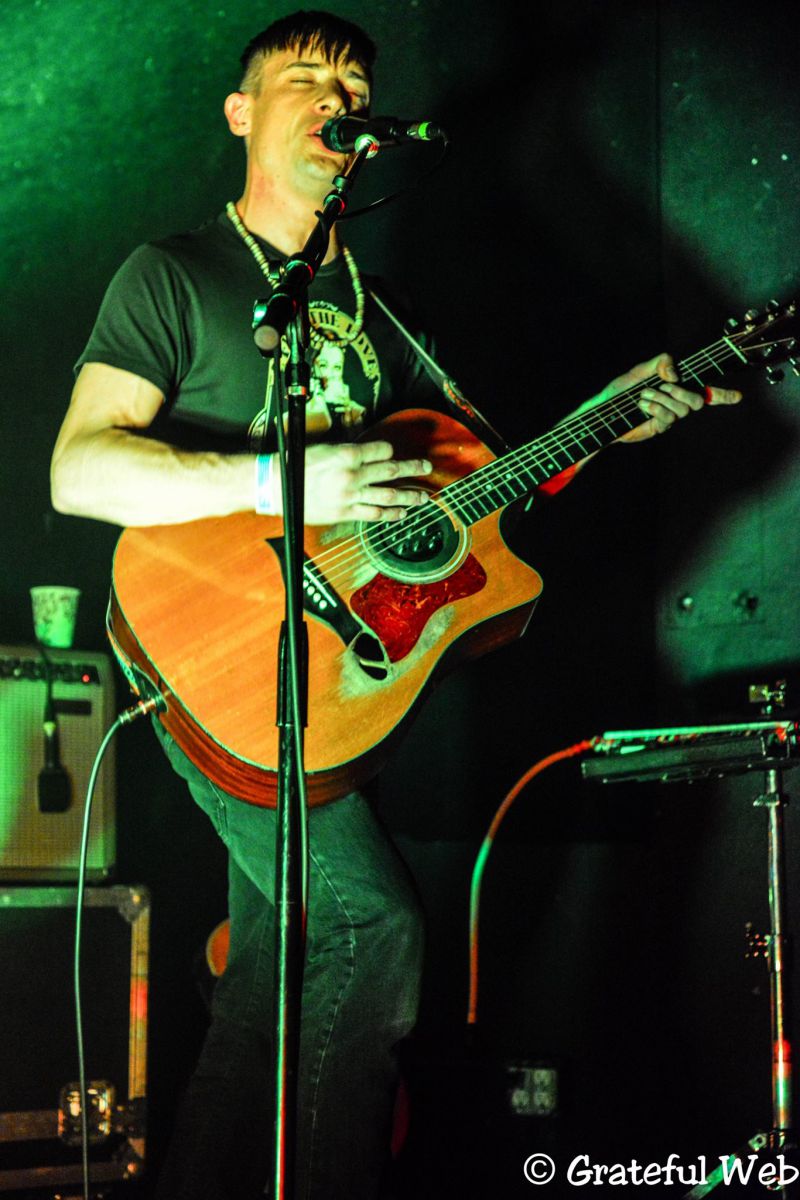 Meanwhile, Jon Wayne and the Pain on the Other Side were thumping. This band is like a locomotive train at its top speed. These guys exude energy. They play electronic-dub and create unique beats that stretch the reggae genre into a loud and energetic dance party. The room was packed, and the crowd was eating up the beats. These four gentlemen hailing from the Twin Cities deliver cutting edge reggae beats.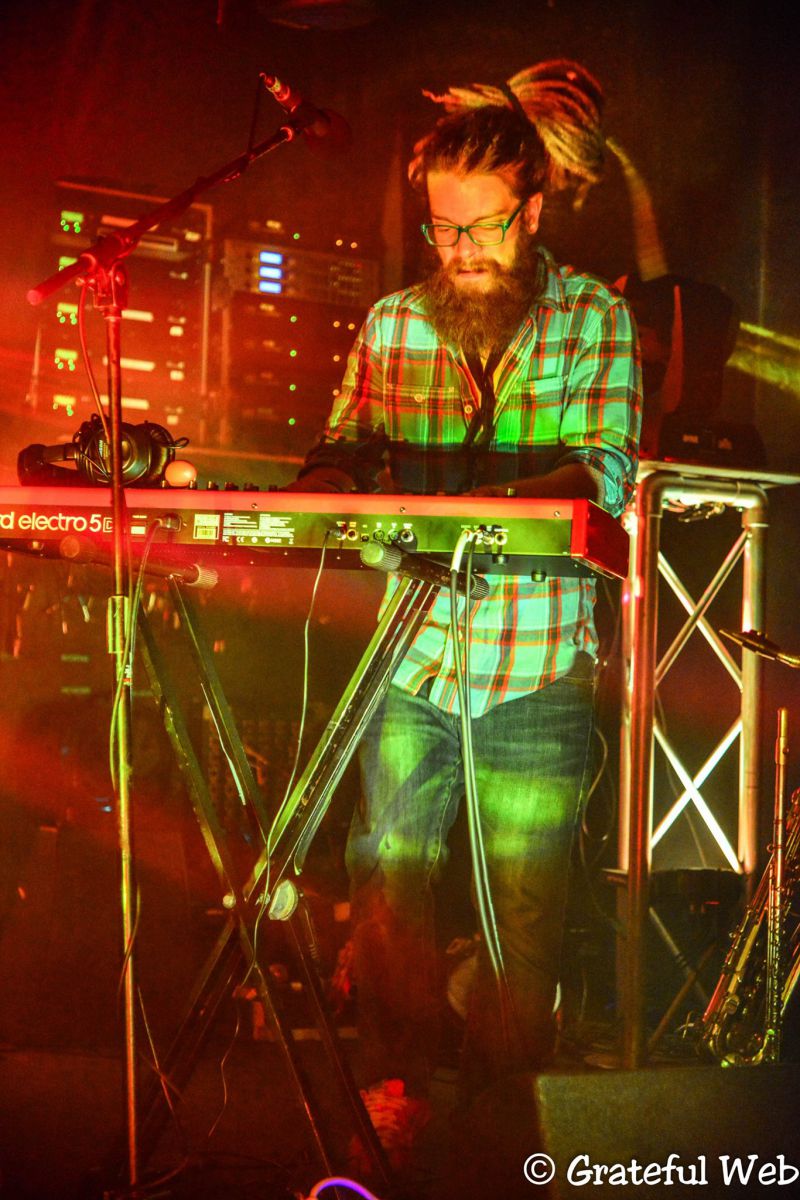 They opened their show with "Jungle > Festival Friends," which had the crowd hopping. The latter is a staple especially in the summer when the band frequents festivals throughout the country. Their sound is perfect for summer festivals. "Pulse Drop" starts out with a quiet "Sun is Shining" by Bob Marley feel to it. It's a welcoming keyboard and bass combo that leads into a modern day mix of electronic feel good. After a few more, the echoing vocals of John Wayne in "Surrender" may have been the point when the crowd got goose bumps. The band is so innovative in its creativity in combining the different sounds that they do from traditional to dub step. "John Wayne's Body" is the song that demonstrates that the most.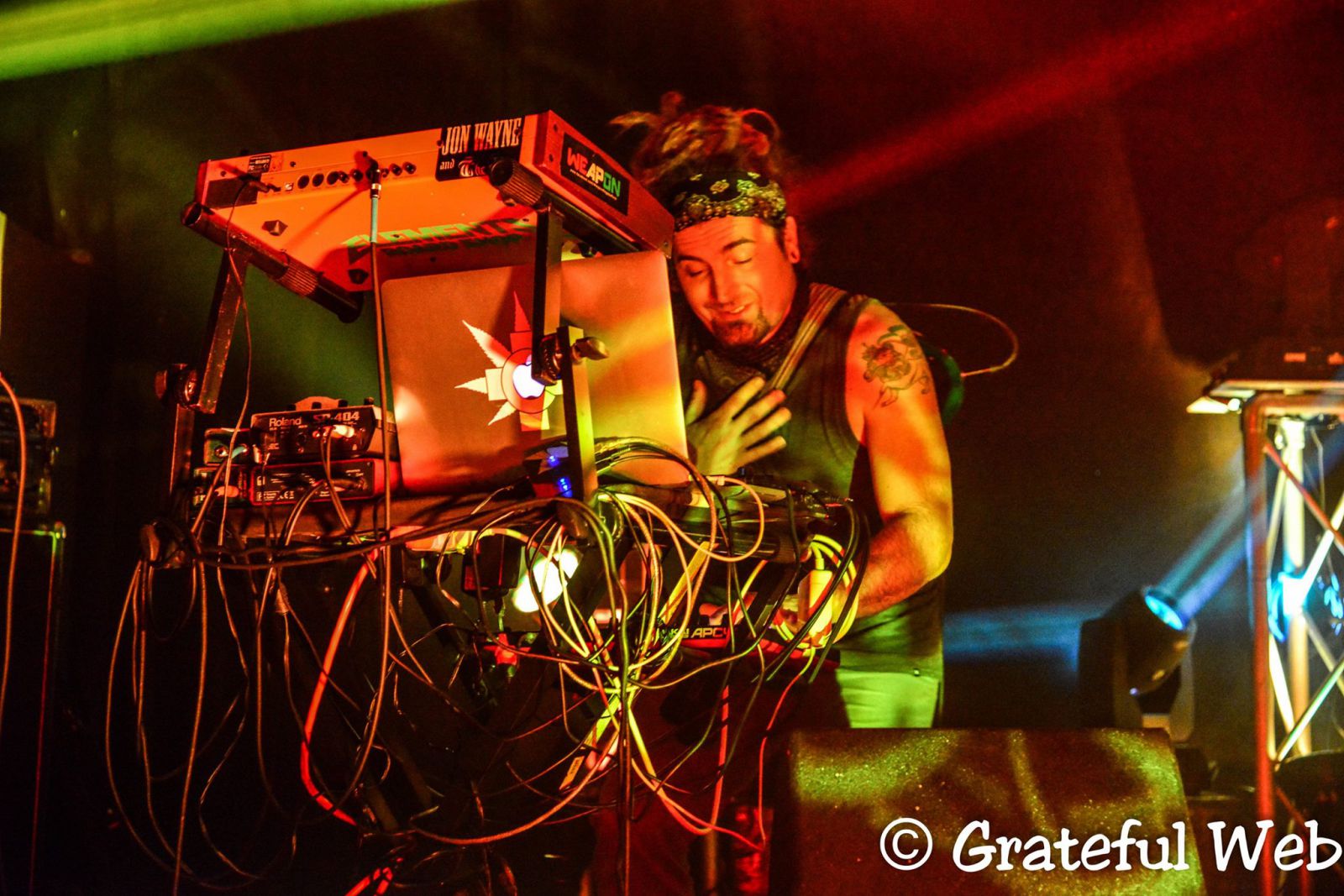 They closed the show with "Thankful Dove," and the band left the stage to a screaming crowd. For their encore, Wayne came out to melt hearts solo acoustic and played "My Whole World." The rest of the band came out after for "PC Dub > Ever Get Down," and the no one left that venue disappointed. This bill on the Other Side may have been the best one that Cervantes ever put on the Other Side. This venue flourishes with every day that passes due to great booking by Dave Halchak and fantastic ownership from Scott Morrill. The power on both sides of the venue on this night was palpable, and I am already looking forward to seeing these bands again.