When I first heard about the Dawg Daze of Summer Festival in Lone Jack, Missouri (July 26 – 28, 2012), I knew I needed to go. There are a multitude of reasons for this, some being: The largest swimming pool in Missouri is there, the band selection is awesome, there are hiking trails and it's on my birthday! You probably don't want to go to this specifically for the last reason on my list, but the first three are golden!
The main stage split-headliners this year are JJ Grey & Mofro and Yo' Mama's Big Fat Booty Band on Friday and "The Dirty Dawgz" a special performance for Dawg Daze featuring Michael Kang (of the String Cheese Incident), Steve Molitz & Eric Gould (of Particle) and Brandon Draper (of Quixotic) and Spoonfed Tribe is: "Weapons of Mass Percussion" (a special percussion based performance for Dawg Daze) on Friday. Thursday will host a special night at the Captain Kirk stage with Hearts of Darkness, Dirtfoot and Yo' Mama's Big Fat Booty Band.
I've wanted to see JJ Grey & Mofro for a long time – either separately or together. Since this is my first opportunity to see either one, you might say I'm the most excited little lady in all of the land. Or perhaps you – or nobody – would ever say that. From what I've seen and read, you can expect a set chock full of deep, down-home blues mixed with classic rock 'n' roll sounds, entangled in the honest, personal lyrics of JJ Grey's songs. In any case, I can't wait to see what's in store for this show.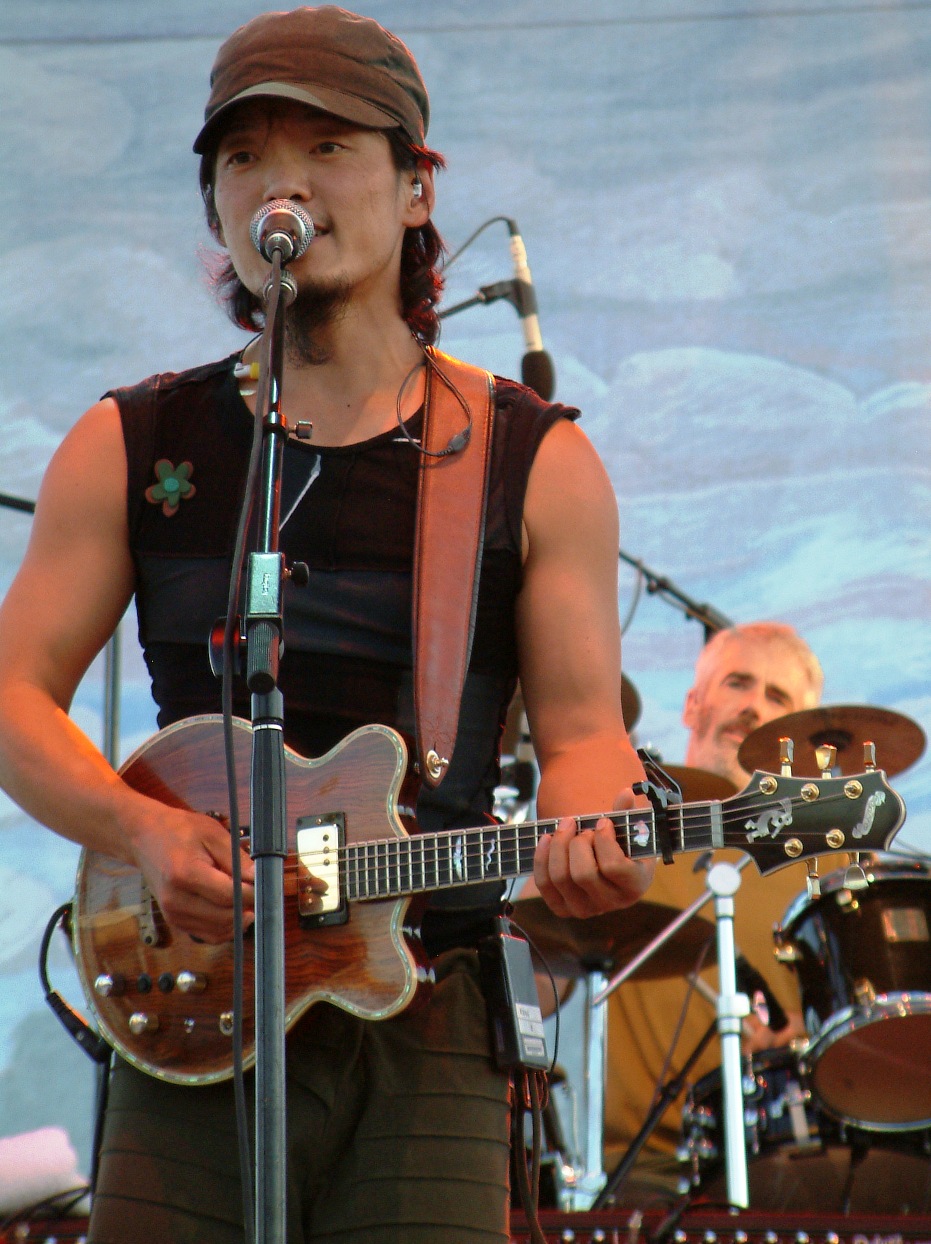 I've also heard a lot of talk about Yo' Mama's Big Fat Booty Band. The official word on the street is that this band is not to be missed. As they say on their website, the Booty Band is "ready to shake the world, one cheek at a time." I'm so in (possibly in costume). Over time the band has evolved their sound to occasionally incorporate seasoned DJs, but they've kept their heart and booty-shaking sounds close at hand. From groovy jams and classic rock guitar riffs to psychedelic-soul sounds, it looks like the Booty Band just wants to dance and groove with an equally rad audience.
I'm not quite sure what to expect from The Dirty Dawgz, but considering the band of musicians, we won't be left unimpressed. The group is comprised of Michael Kang (of The String Cheese Incident), Steve Molitz and Eric Gould (of Particle), and Brandon Draper (of Quixotic). This is the first time these men will have all played together onstage; this is a once-in-a-lifetime chance (like everything in life, really…) so don't miss out.
Perhaps my most-looked-forward-to band on this list is a Conway, Ark. group that goes by the name Don't Stop Please. You may not have heard of them, but I promise you'll be glad you did. Expect to see this band on more and more stages across the United States and hopefully even farther. The six-member, multi-instrument band is one of a kind, talented and multi-genre. The members collaborate onstage and off to create a sound that's uniquely theirs. From get-down-and-shake-it songs like My Booty to jazzy tunes like Lua, expect a full range of talent from Don't Stop Please.
Of course, I'm always excited about Dirtfoot. I'm not sure I know a single person who doesn't love seeing Dirtfoot live. If you've never heard of this band, what you can expect is a raucous crowd and an equally raucous band. They love playing for people and you can't help but stomp and swing to the jazzy, grumbly, punk sound the band creates. I've been a fan of Dirtfoot since the first time I saw them live – and I'm almost certain you will too.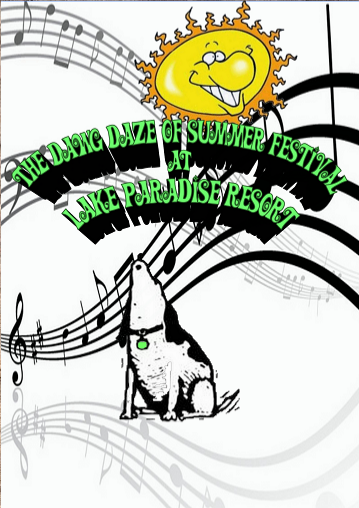 For those who frequent summer music events, you know it's difficult to find things like showers, shade, bodies of water or flushable toilets. Luckily, the Dawg Daze of Summer Festival has all of those amenities and more! You can also go fishing, shop vendor booths, rent cabins or RV sites, play a few sports, and even visit the restaurant and bar. This family-friendly event is perfect for those back-to-school woes I know I always faced about the second day of summer. And if you don't have to go back to school – lucky you! While this isn't your typical Wakarusa-type festival it looks to be a very relaxed, smaller weekend with lots of fun activities and tons of great music to fill your heart.
For more information, visit dawgdazeofsummerfestival.com. Ticket prices are currently $80 for a 3-day pass. Camping must be purchased separately. And, until June 16 at midnight, you can get a "green pass" – good for 4 adults arriving together (that's $20 off!). As far as camping goes, 3-day passes start at $25 and you can snag lakeside or cabin passes for a higher price.  Cabins are going fast and there are only a few left, so book yours now!  Tickets and camping passes can be purchased online or at the gate for a higher price. No pets, glass or outside alcohol will be allowed inside the gates. However, there will be package beer and liquor sales available.
I hope to see the whole world in Lone Jack, Missouri for this festival. But since that probably won't happen, hopefully I'll at least see some of you! If you hear of somebody taking photos for Grateful Web, that's probably me!