The New Orleans Jazz & Heritage Festival stands as a radiant beacon of America's diverse musical scene. This multifaceted gathering represents an immersive journey across the musical map of America and beyond. Describing its innumerable treasures can prove daunting, as there is a veritable banquet of sound that is impossible to fully consume, let alone encapsulate in a single piece. But in attempting to relay the highlights of the 2023 festival's first weekend, one must reconcile with the abundance of excellence presented.
Friday, April 28th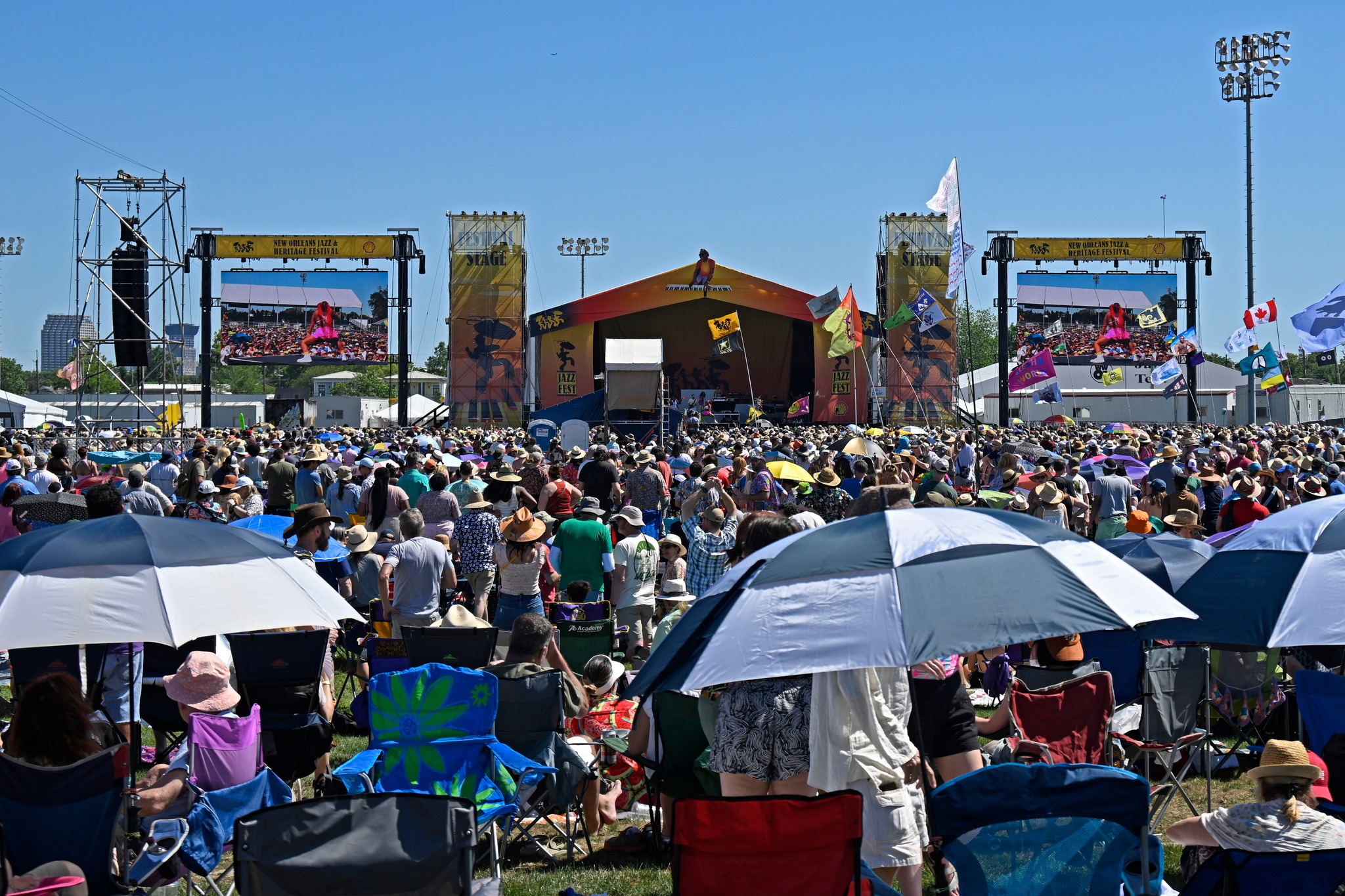 The festival's inauguration day found attendees exploring the race grounds under a clear blue sky, welcomed by a symphony of melodies hanging in the air. Amidst the occasional sways of revelry and rhythmic toe-tapping, there were noteworthy performances that painted a panoramic picture of diverse musical tastes.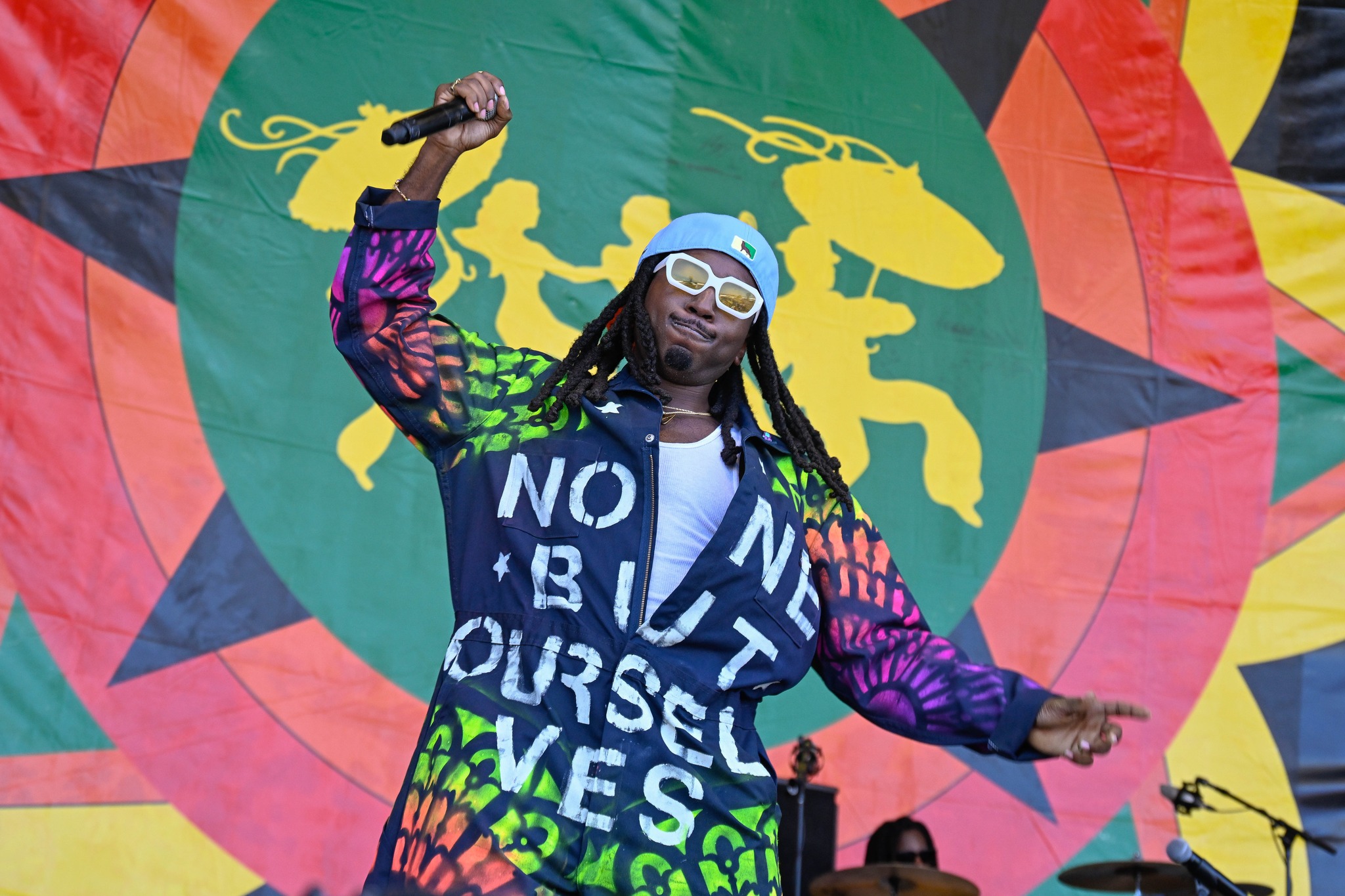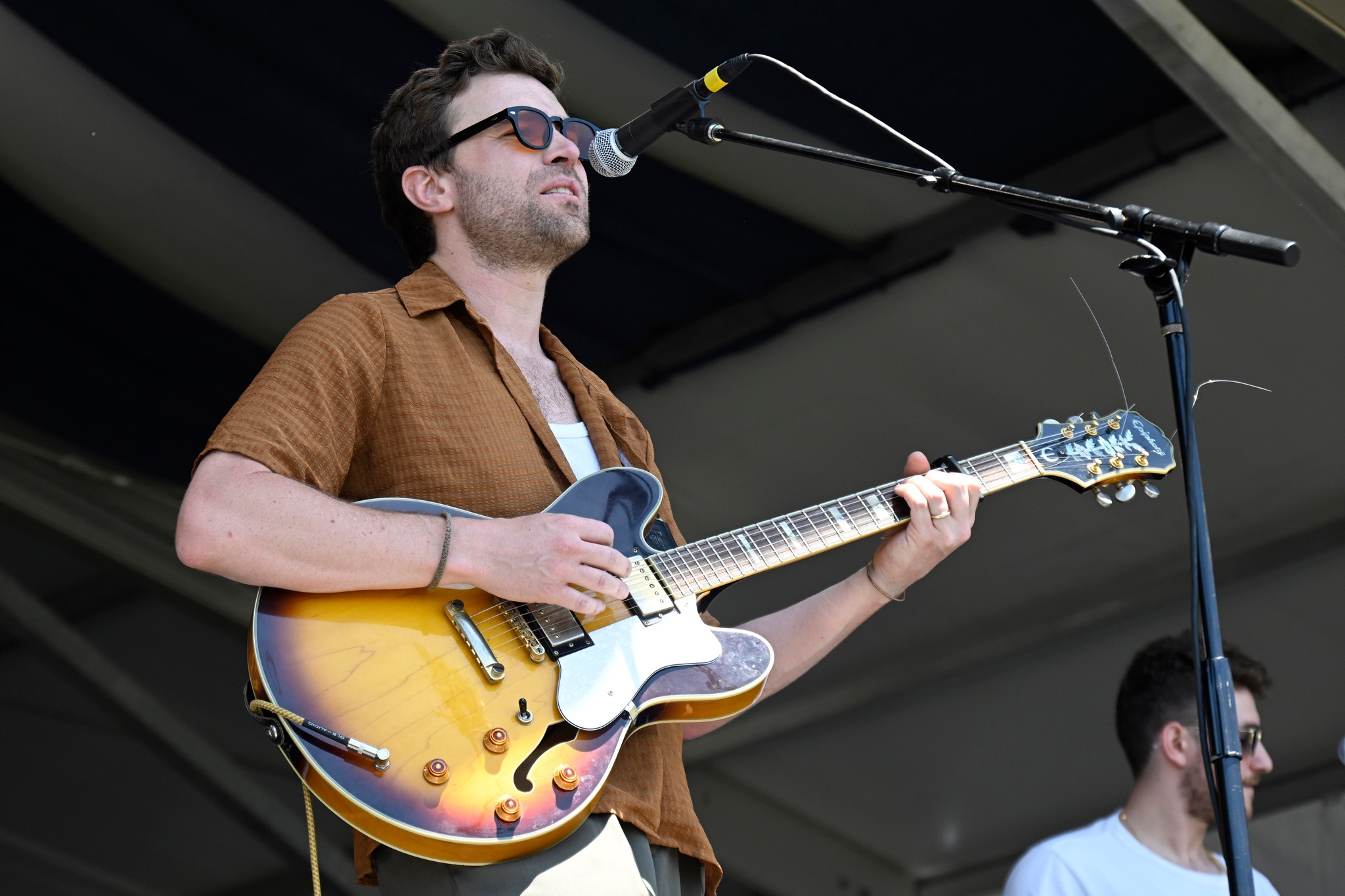 My festival journey took me from the infectious indie-rock tones of Motel Radio, through the rhythmic pulse of glbl wrmng's rap, to the exuberant stage presence of La Tribu De Abrante. As part of the festival's celebration of Puerto Rican music, La Tribu, a compelling ensemble of over a dozen musicians, animated the afternoon with an explosive blend of plena drumming and salsa.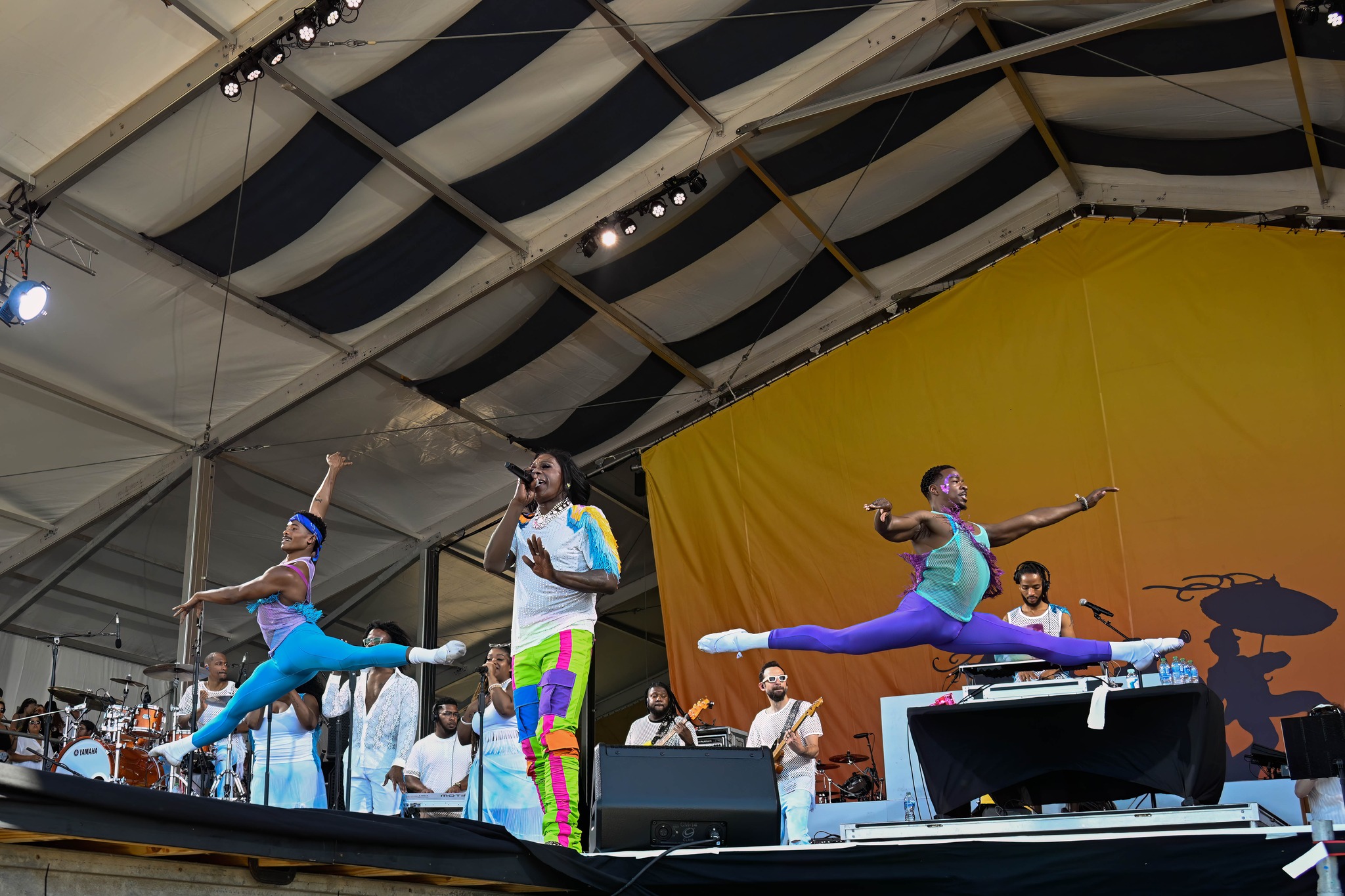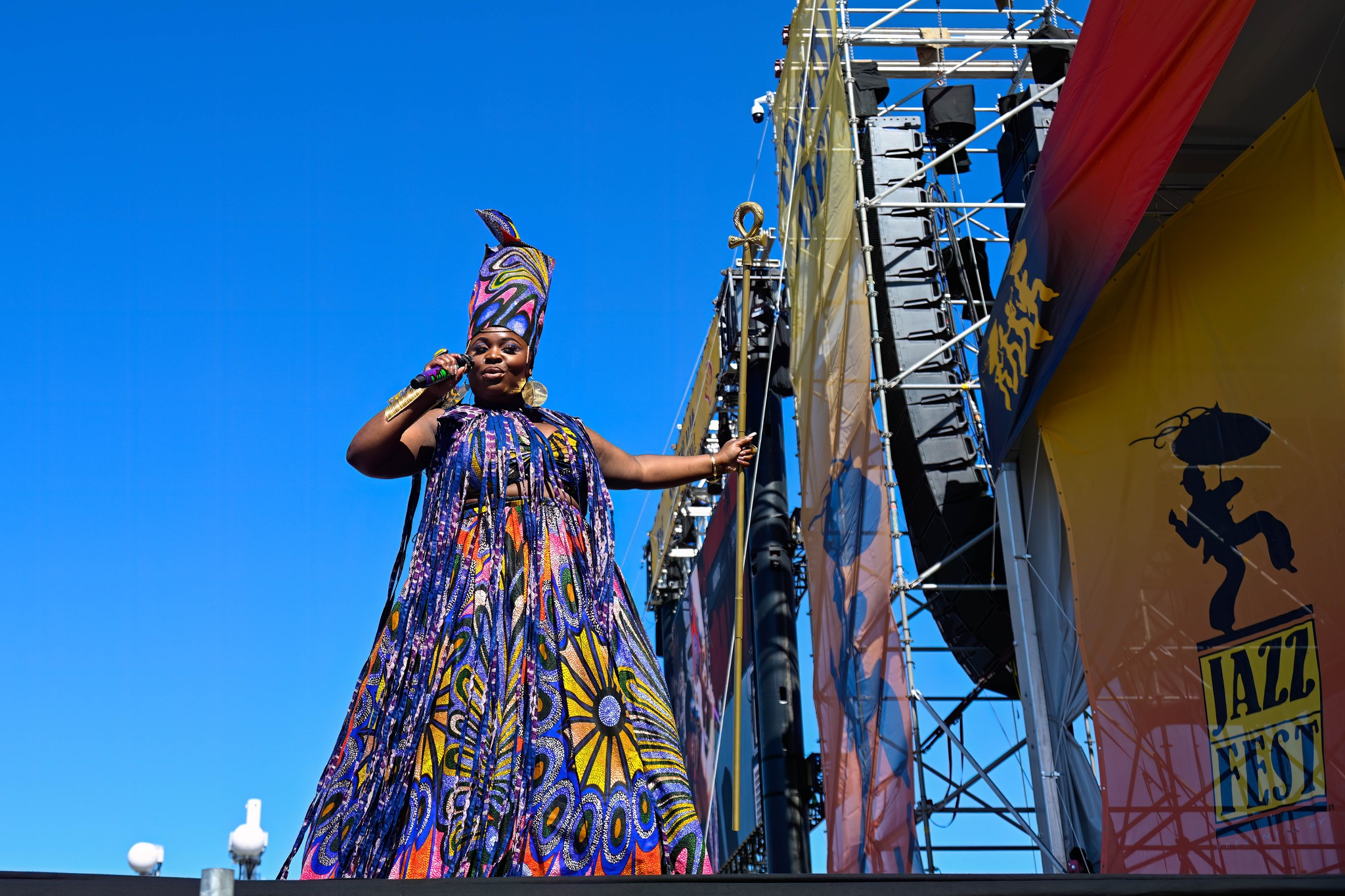 The festival's main stage offered a succession of energetic acts: Big Freedia and her graceful ballet dancers, Tank & the Banga's dynamic performance, and ultimately, LIZZO, who held court in a fashion-forward denim corset ensemble. LIZZO's 20-song set kept the crowd mesmerized, demonstrating her musical prowess.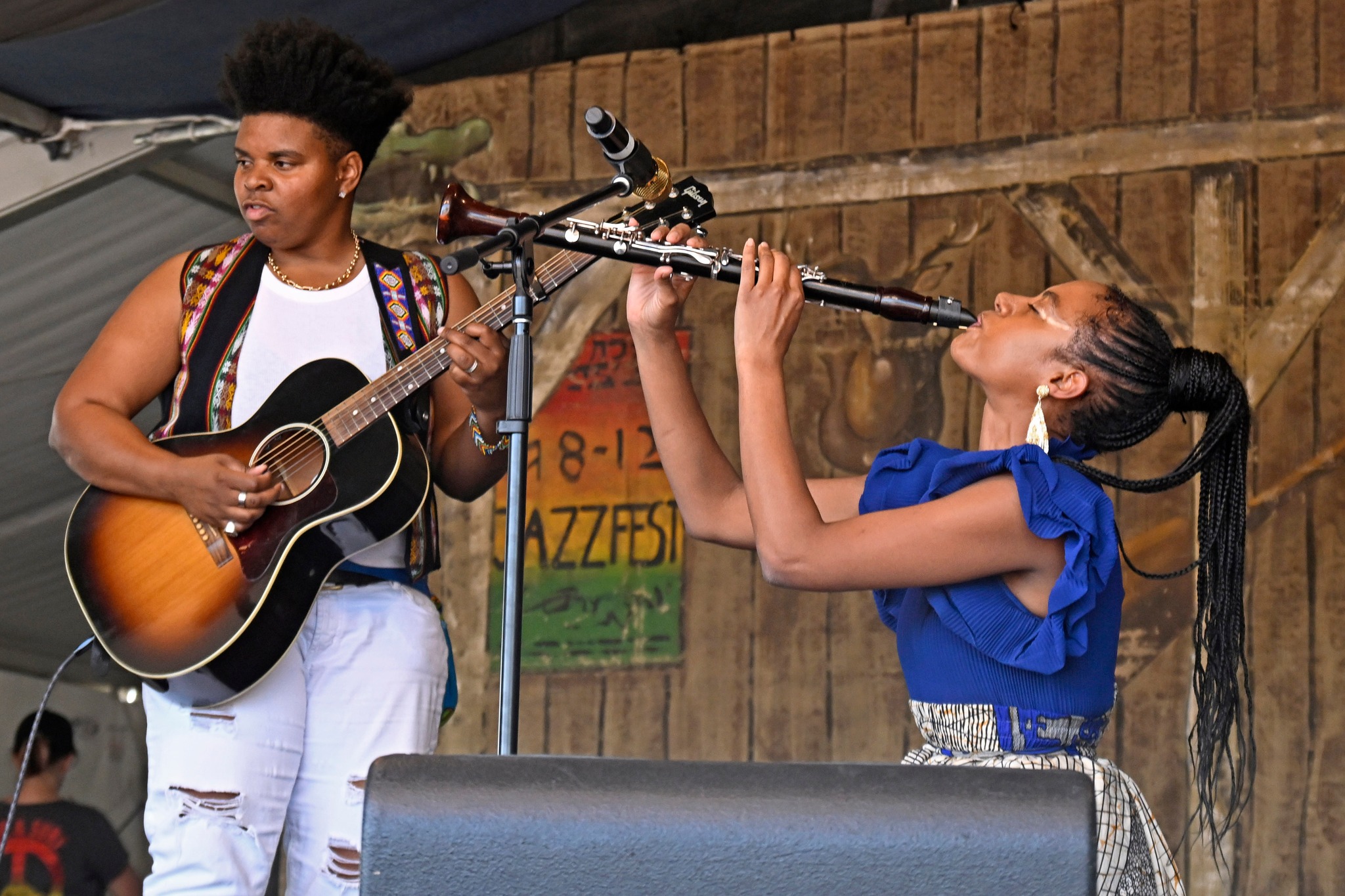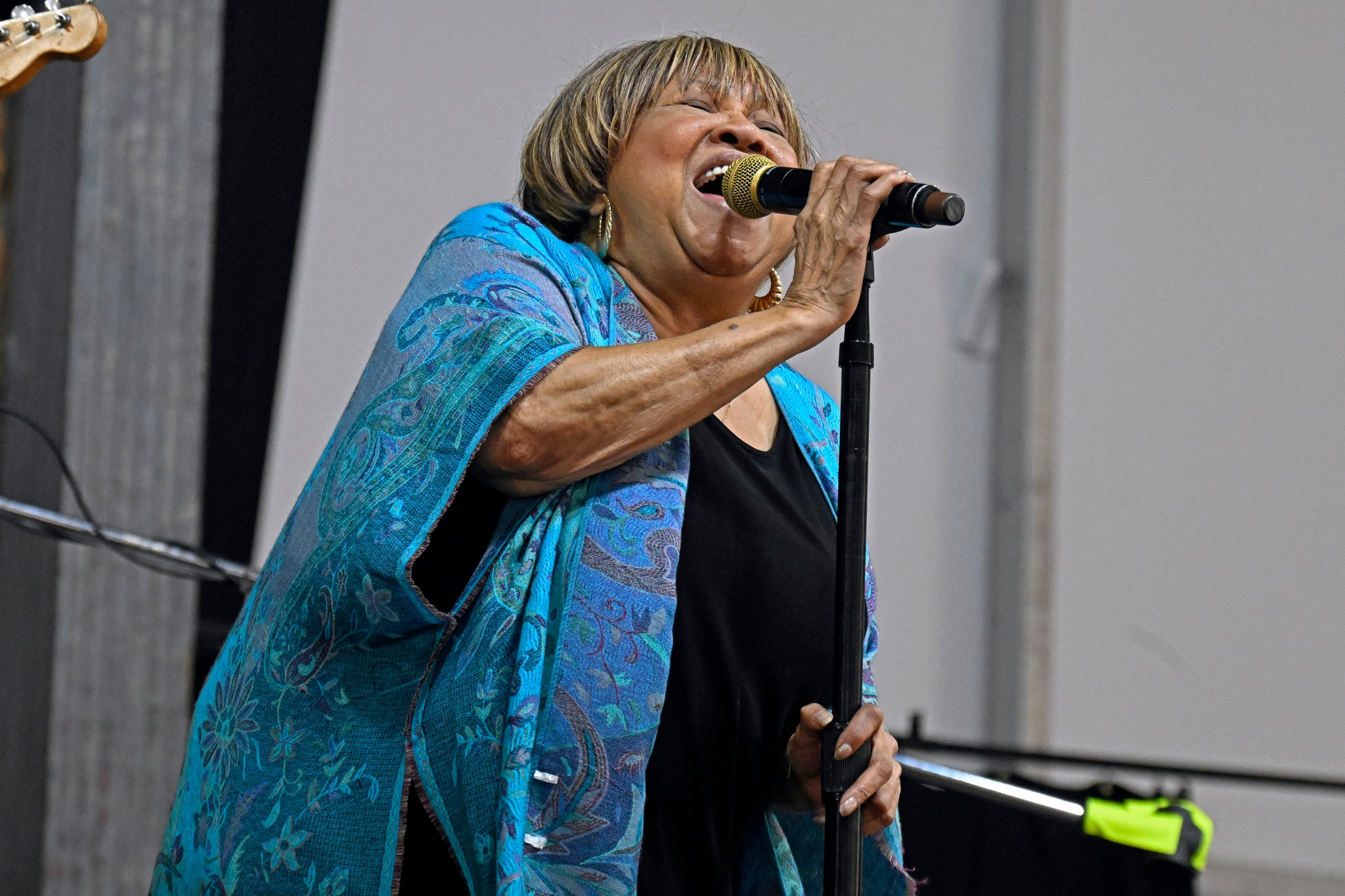 Between the main festival acts, I caught glimpses of performances from the roots-inspired Allison Russell, the iconic Mavis Staples, the exotic allure of Bassekou Kouyate & Ngoni Ba, and modern music legends like Robert Plant & Allison Kraus, and The Wu-Tang Clan. Nicholas Payton's vibrant trumpet set offered an enthralling finish, complete with an impromptu dancer echoing his notes through movement.
Saturday, April 29th
Dark skies and downpours marked the second day of Jazz Fest. Despite weather disruptions, including a cancelled set from local favorites, The Revivalists, the day offered memorable performances from Maggie Koerner, Sweet Crude, and the vibrant display of the New Orleans Mardi Gras Indians.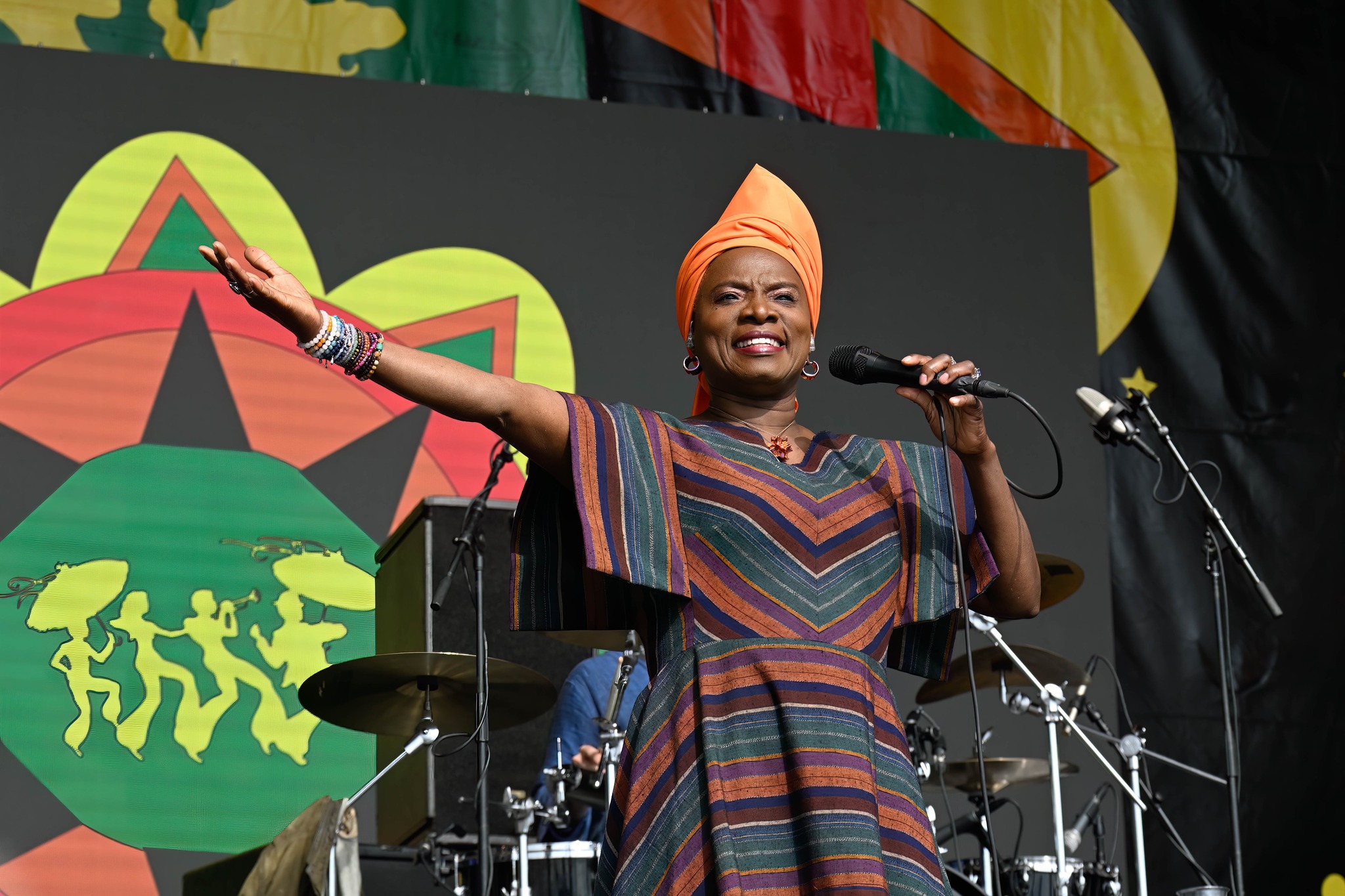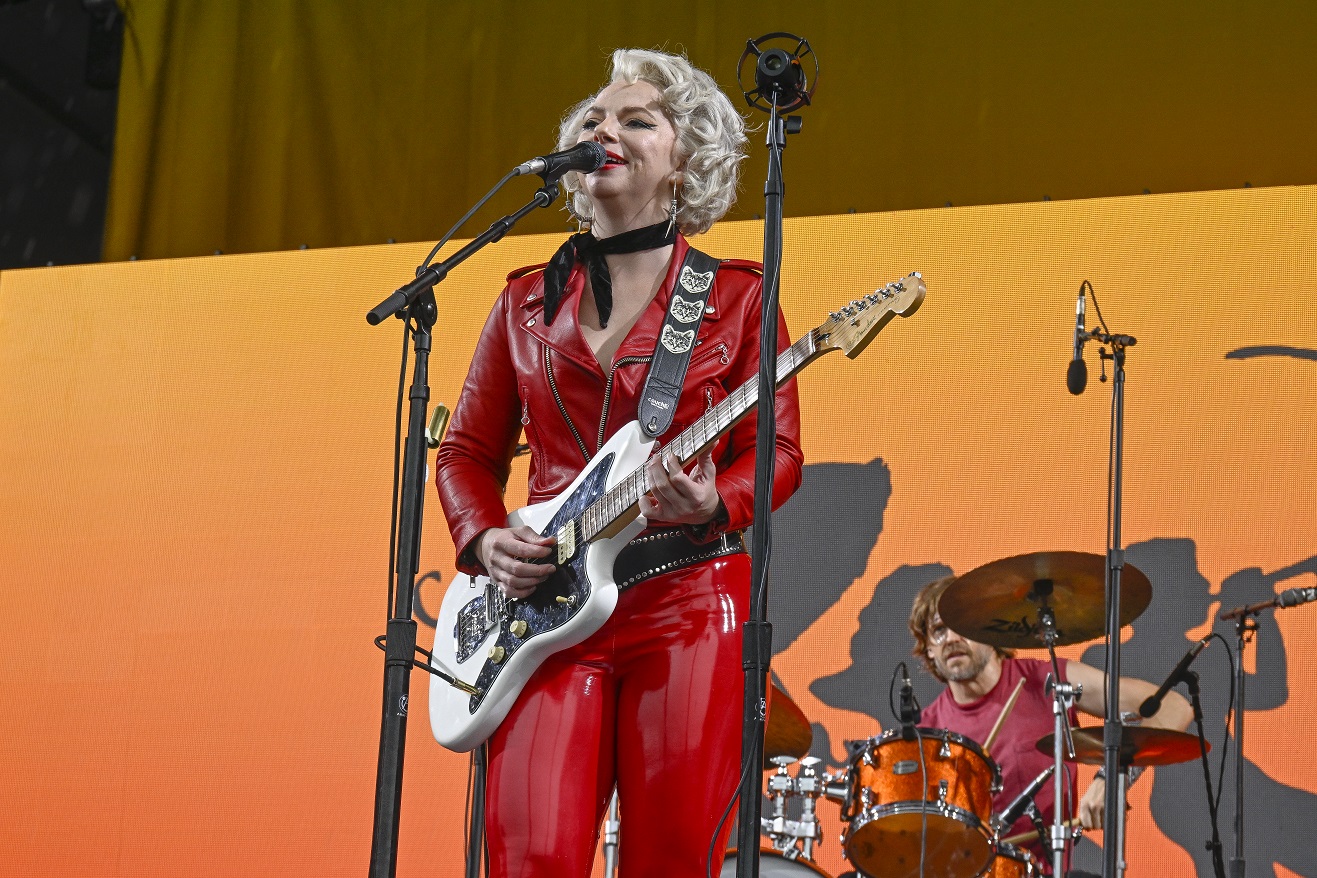 Angélique Kidjo's highly anticipated Congo Stage performance, marred by technical difficulties due to the rain, still managed to entertain a vast, patient crowd. A plethora of female musicians graced the stage, including Samantha Fish, Jesse Dayton, DJ Arie Spins, and Jazmine Sullivan.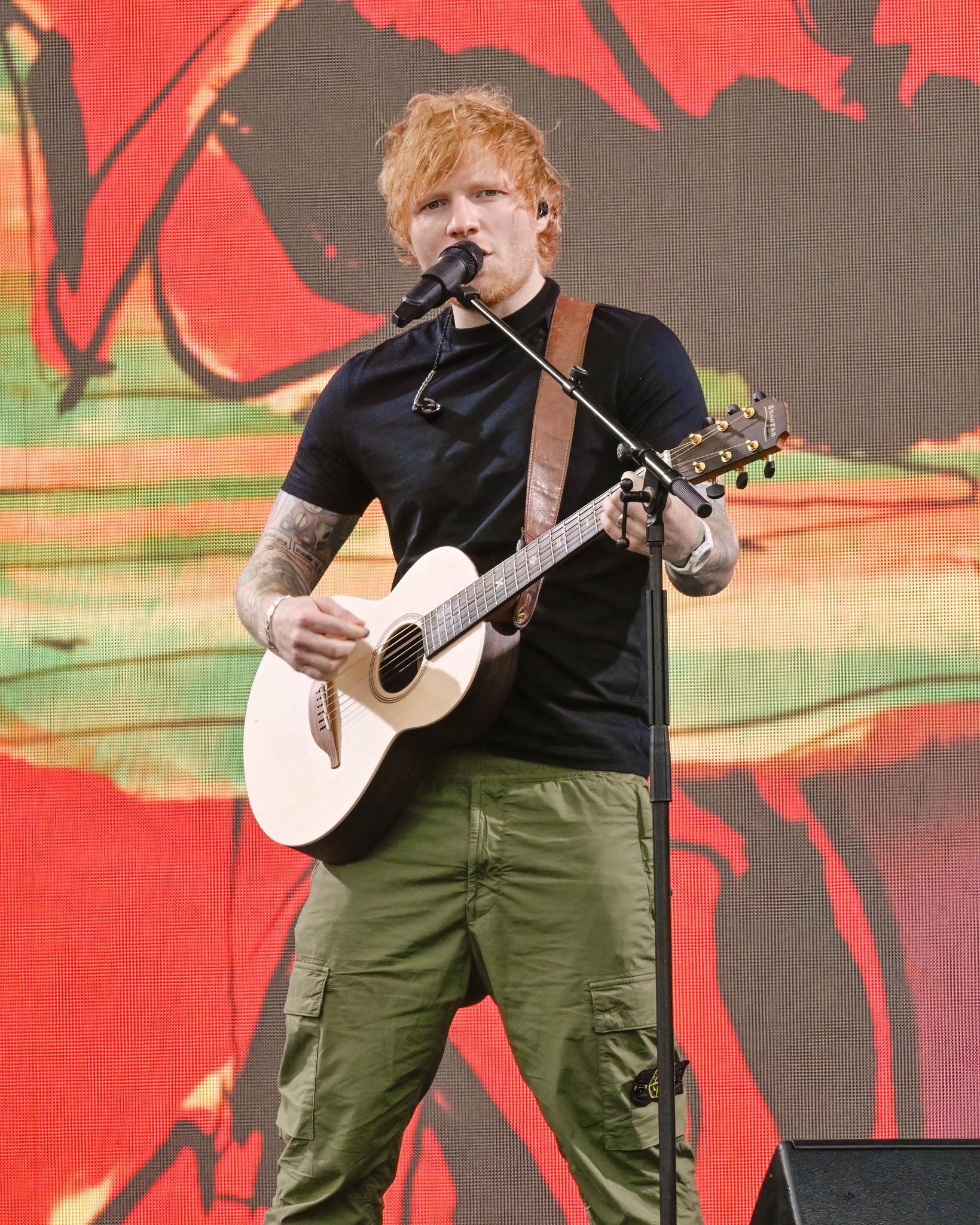 As the evening fell, a generational divide saw Steve Miller Band and Ed Sheeran on opposing stages. Both artists delivered engaging sets to devoted crowds, with Sheeran's live-looping technique bringing an added layer of authenticity to his performance, which carried on despite an encore from the rain.
Sunday, April 30th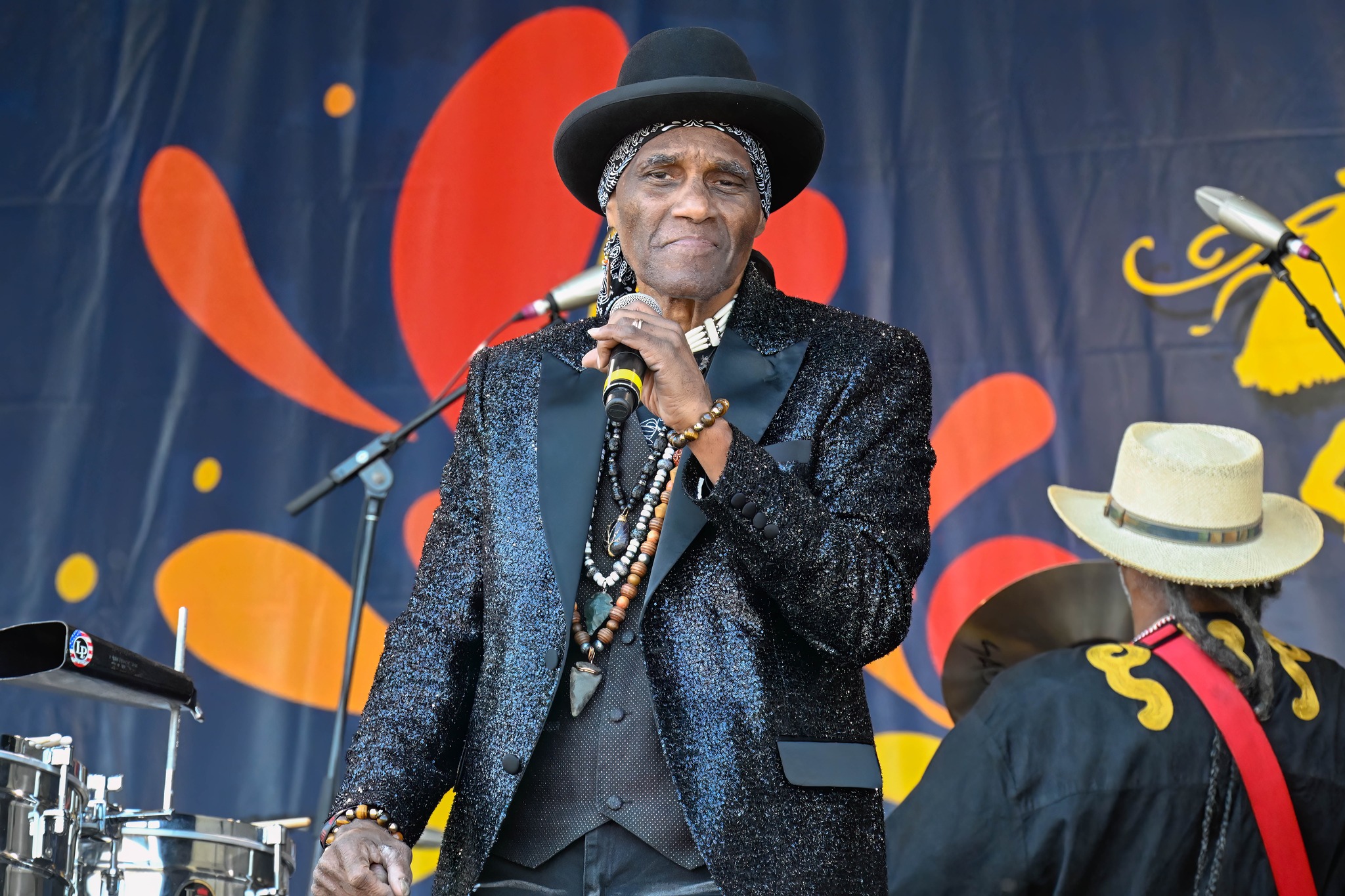 The concluding day of the first festival weekend was a melange of phenomenal guitarists and the city's signature funky rhythms. Local talent, from the Neville brothers to Rebirth Brass Band and Preservation Hall, all played their part in preserving the festival's vibrant heritage.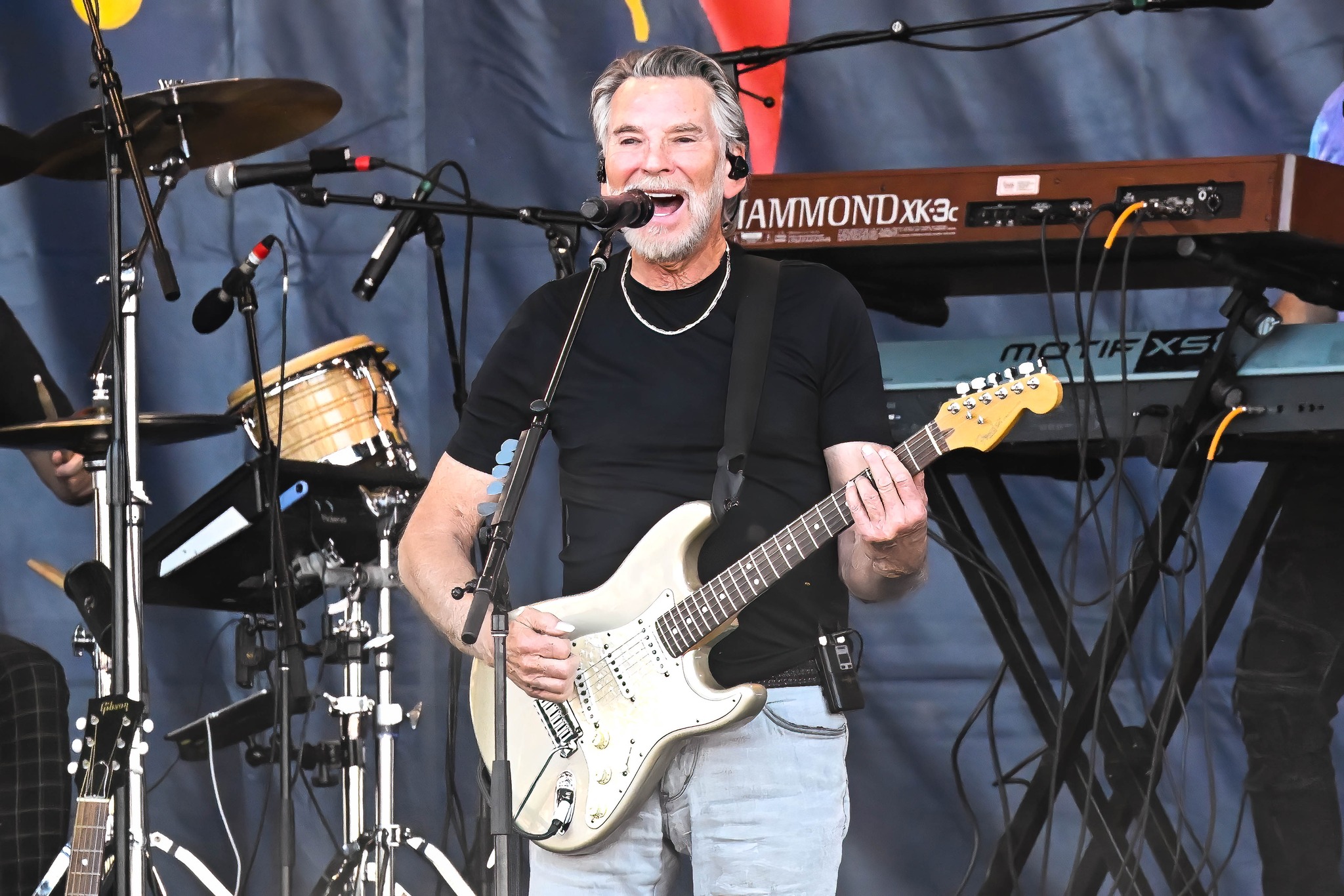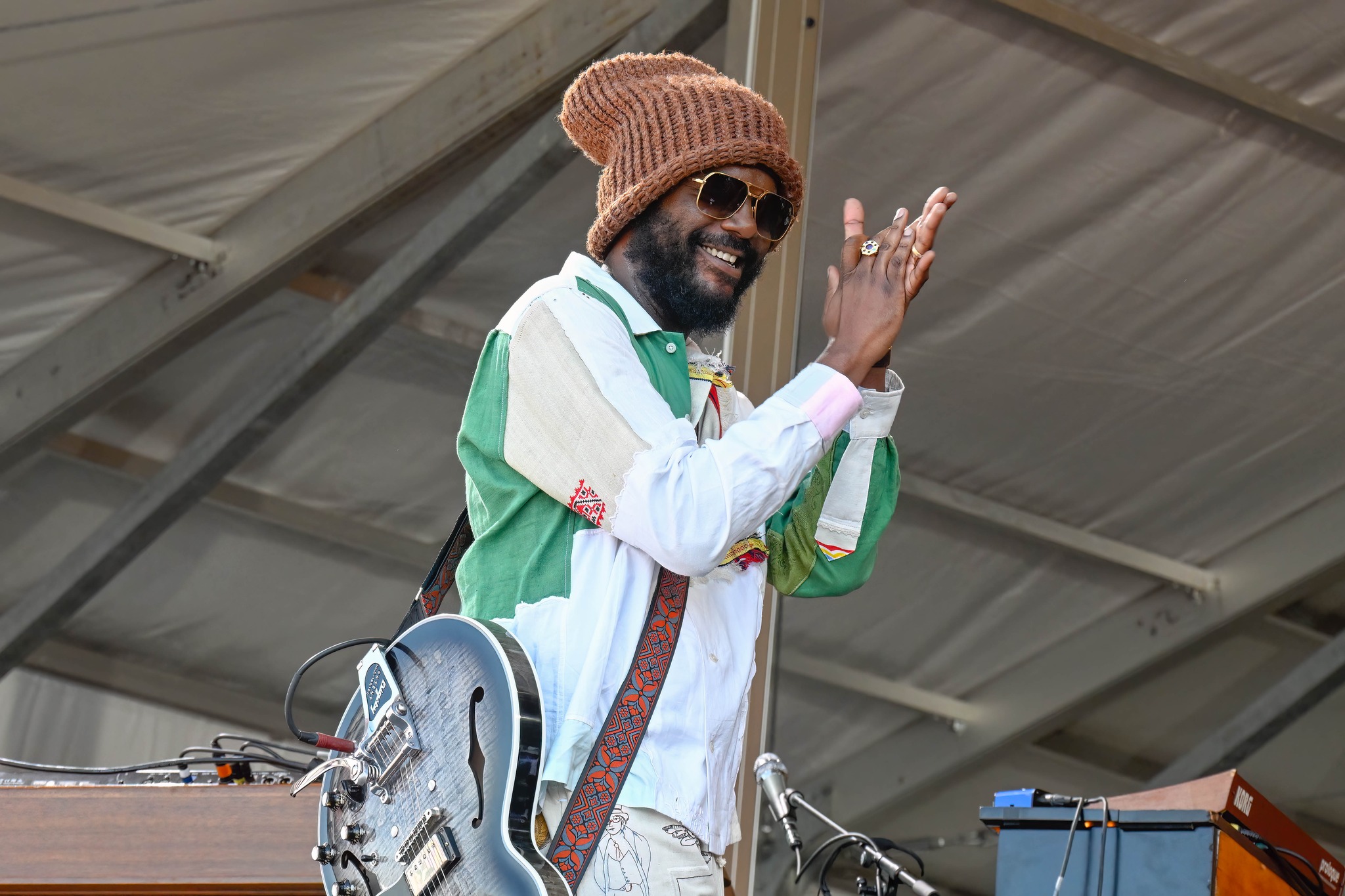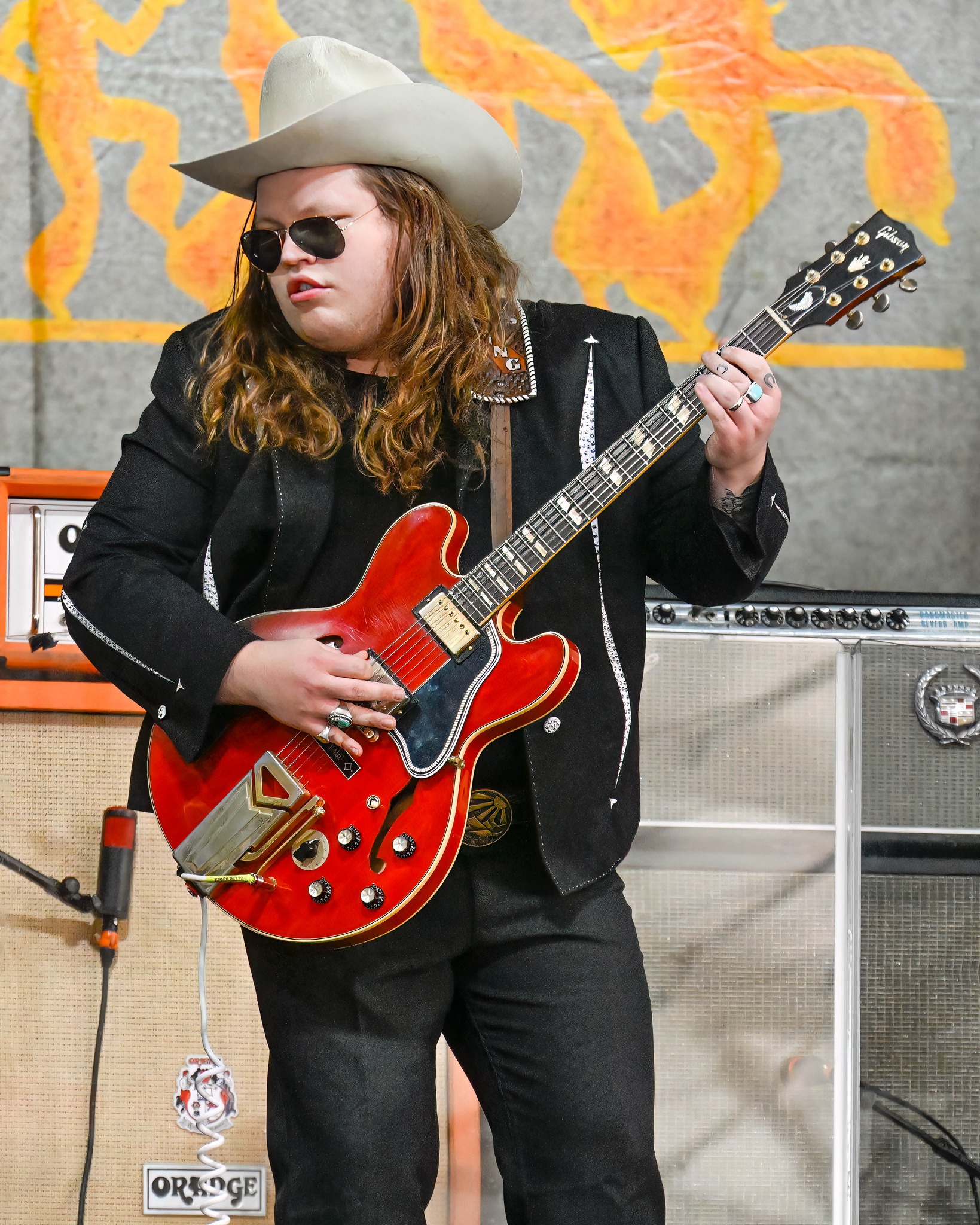 I was swept away by the groundbreaking stylings of North African legend M'dou Moctar, the electrifying energy of Gary Clark Jr, and the stunning collaboration of Tedeschi Trucks, who seamlessly incorporated classics from Taj Mahal and Dr. John. The day also witnessed enduring performances from Los Lobos, Kenny Loggins, and Marcus King, with an emotive finale from Jill Scott.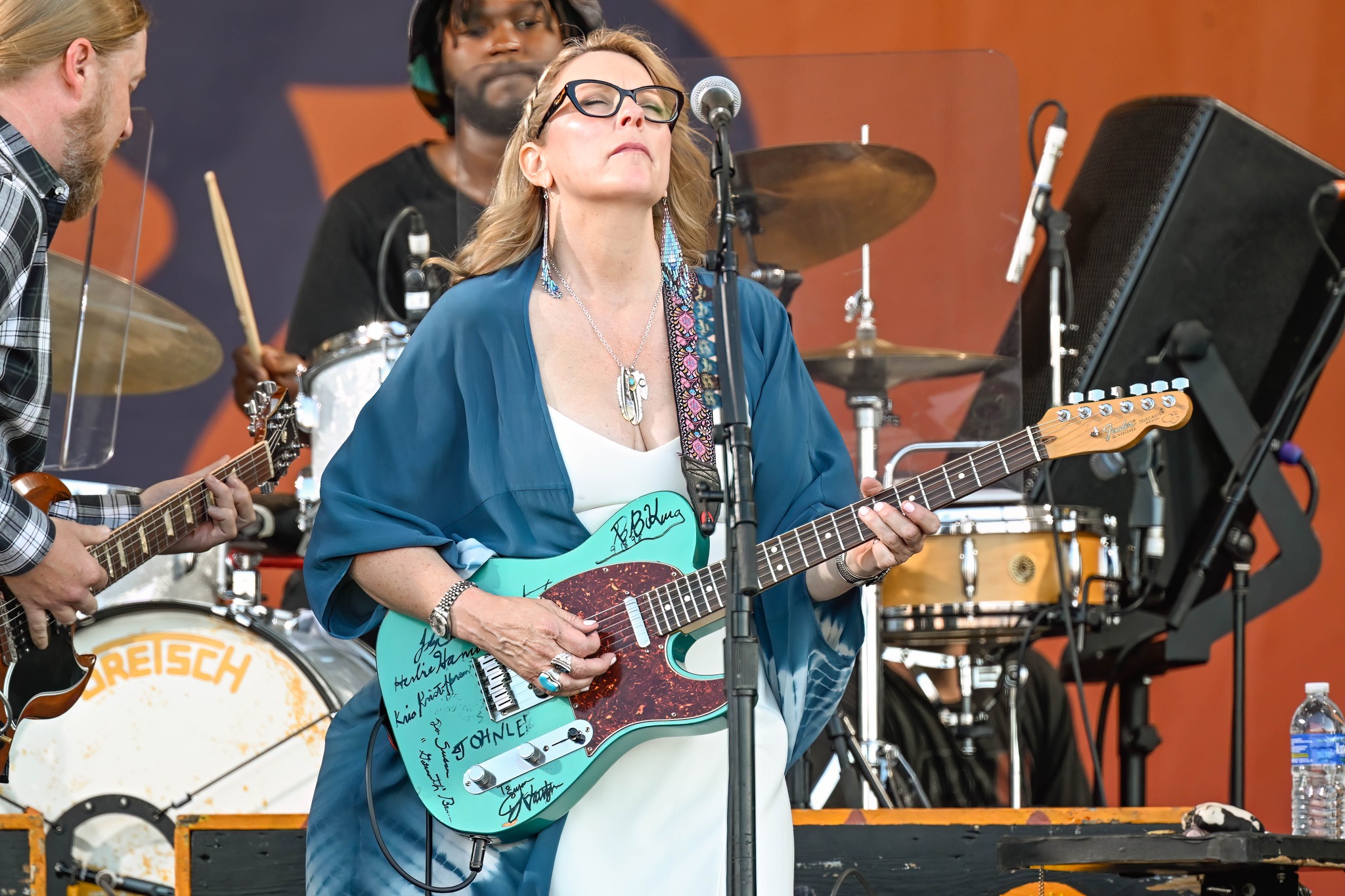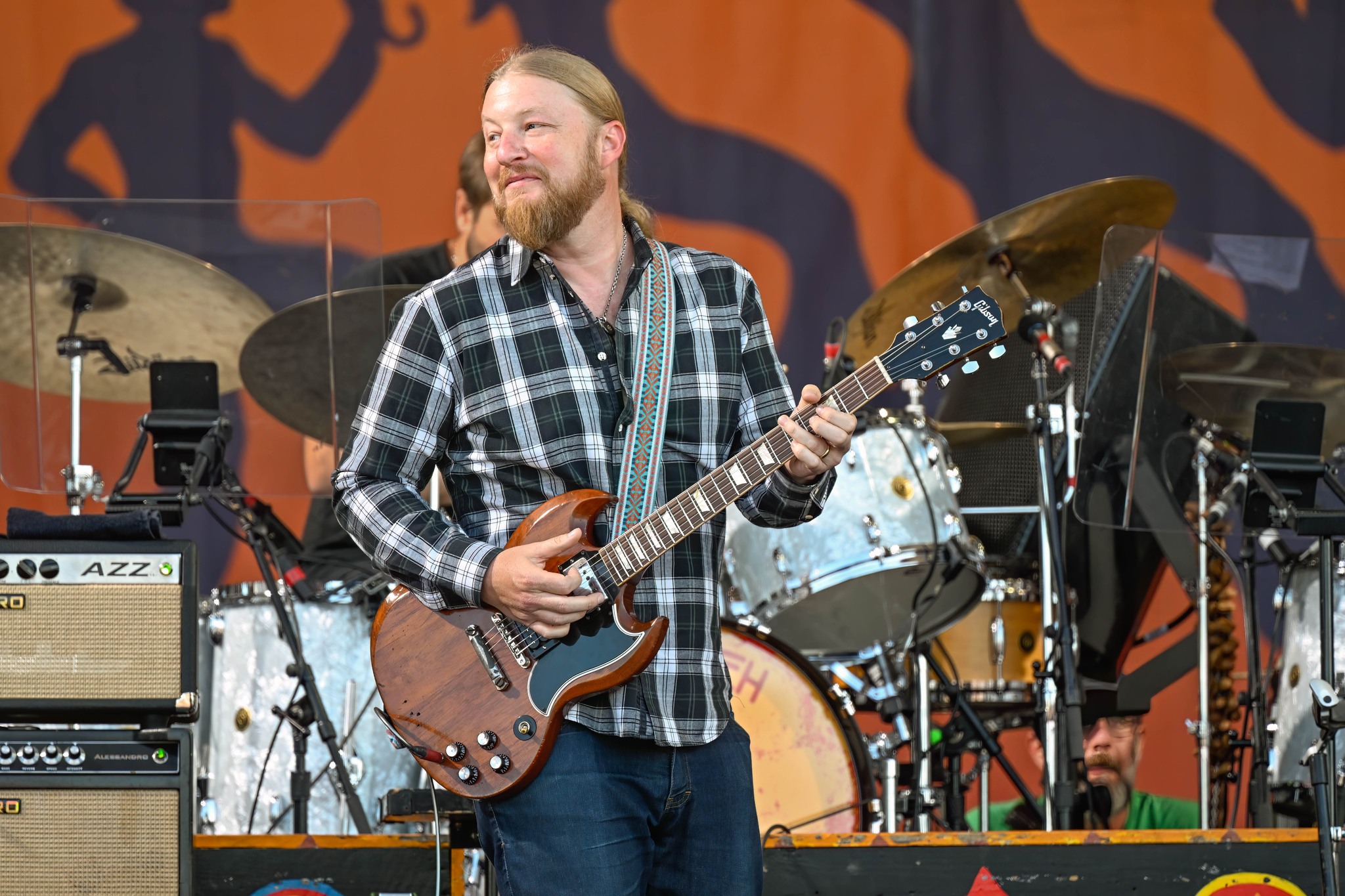 As the festival concluded, its triumph was reflected not only in a record attendance of over 460,000, but also in the wealth of musical experiences it offered. The 2023 New Orleans Jazz & Heritage Festival marked another milestone in its celebration of diverse music and rich cultural heritage. This eclectic symphony of sound offered attendees a taste of genres they might not usually indulge in, truly an immersive education in the world of music.