Thursday nights are often the start of the weekend, in New Orleans some say the weekend never stops, and that proved true for the Fleur De Dead show at the Saenger Theatre on April 28th. With a setlist that complemented with the forthcoming weeks of Jazz Fest in Nola, a great mix of musicians, and fresh incoming concert-goers from all over-- Fleur De Dead delivered a jam that met audience enthusiasm with grooving frenetic joy.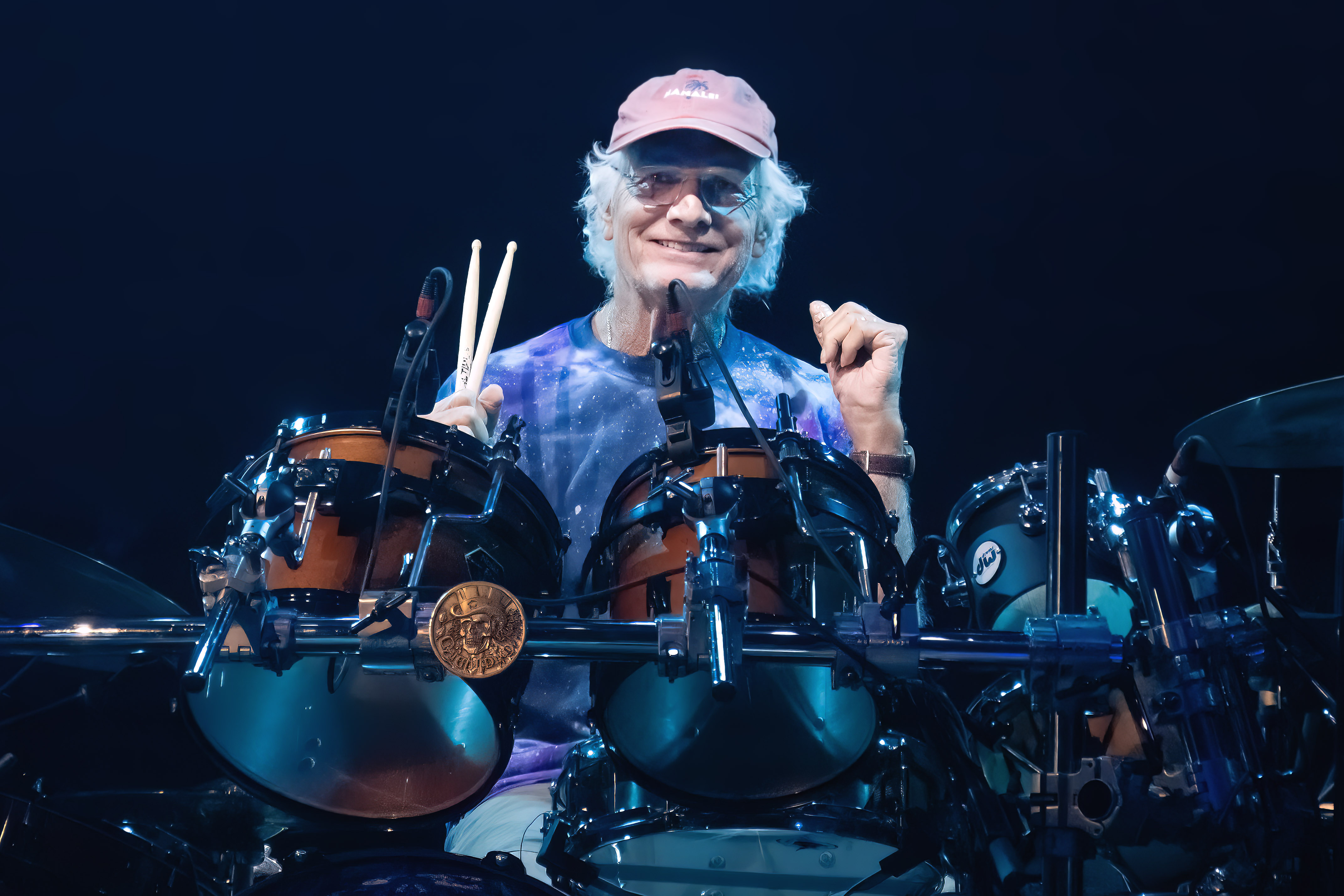 The evening draw was of course Grateful Dead drummer Bill Kreutzmann. For those not following Kreutzmann has been in the headlines recently for dropping out of the final Dead & Company tour due to a 'shift in creative direction'. The official statement was that Kreutzmann was "well and not retiring".  Supporting drummers Jeff Franca and Wally Ingram added segments and backing drums, to this show but with a playing time over 3 hours no one thought anything ill of Kreutzmann. With recent Dead & Company shows showcasing tour members who didn't have the opportunity to drum before (Steve Parish), it seems like the 'shift' might have also been a kindly decision to 'let people have their chance to play' on the final tour.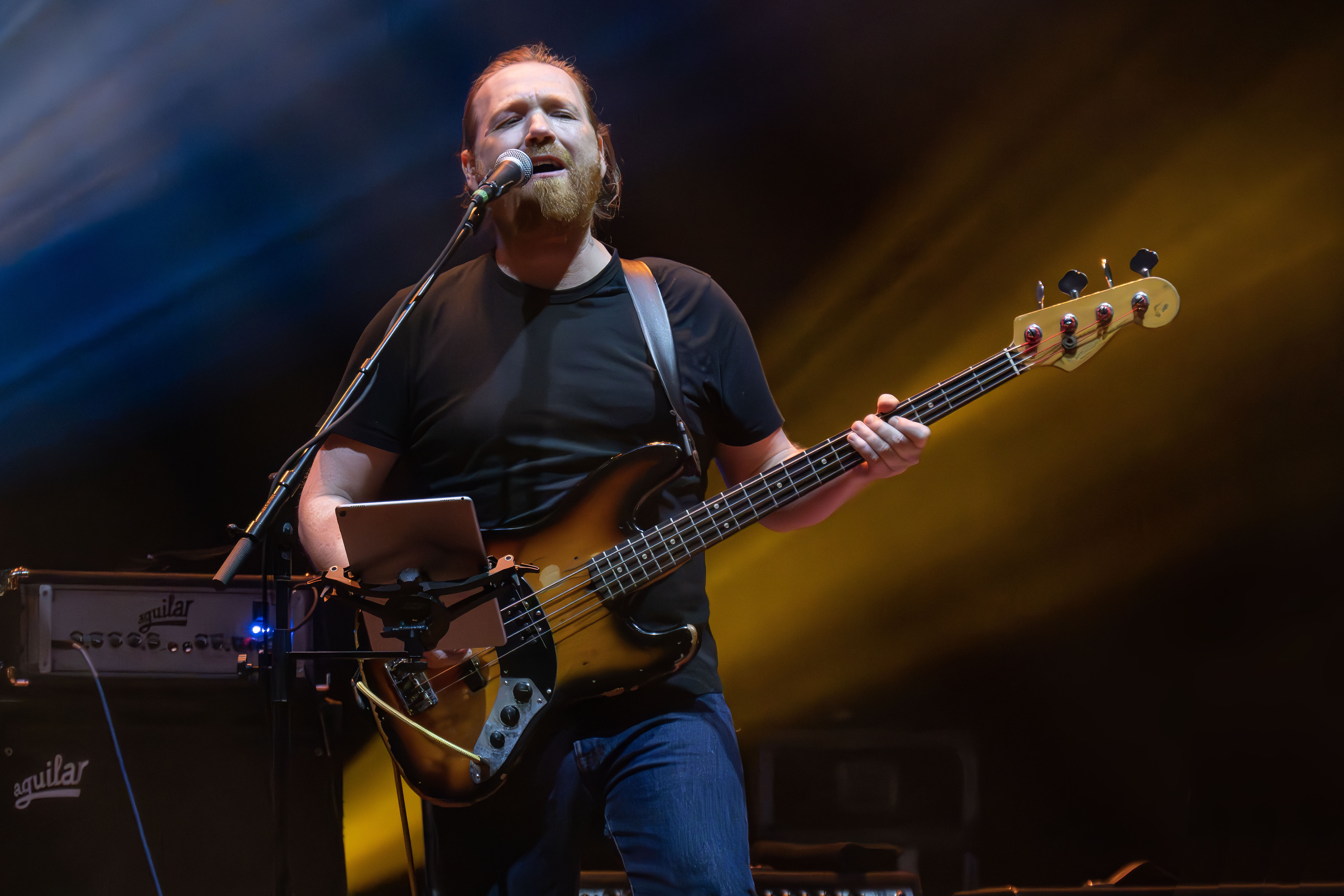 'The Kids' were comprised of bassist Reed Mathis, keyboardist Aron Magner, saxophonist James Casey and guitarist Tom Hamilton. Guests for the evening included Molly Tuttle on vocals and guitar, and New Orleans funk-legend George Porter Jr. on bass.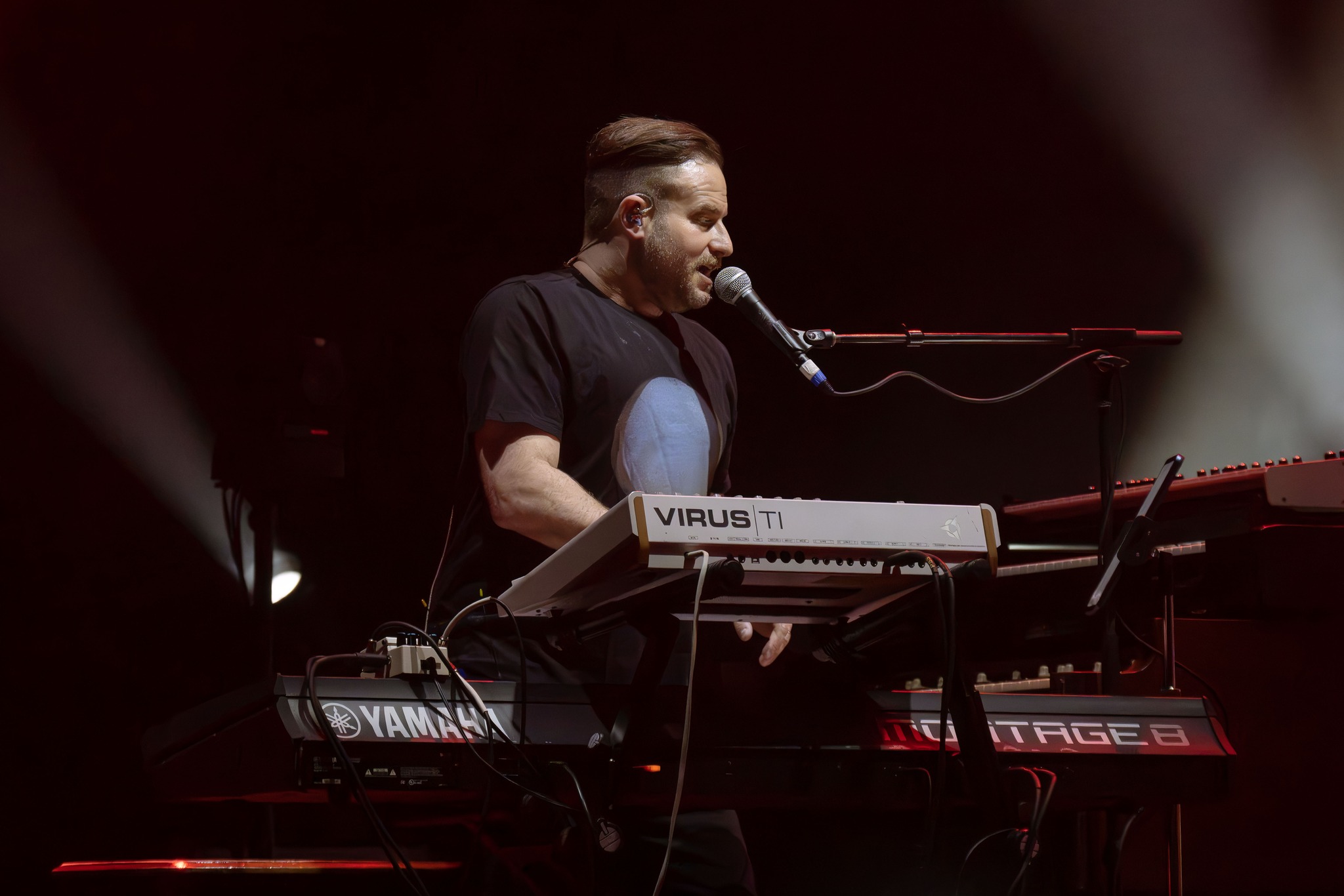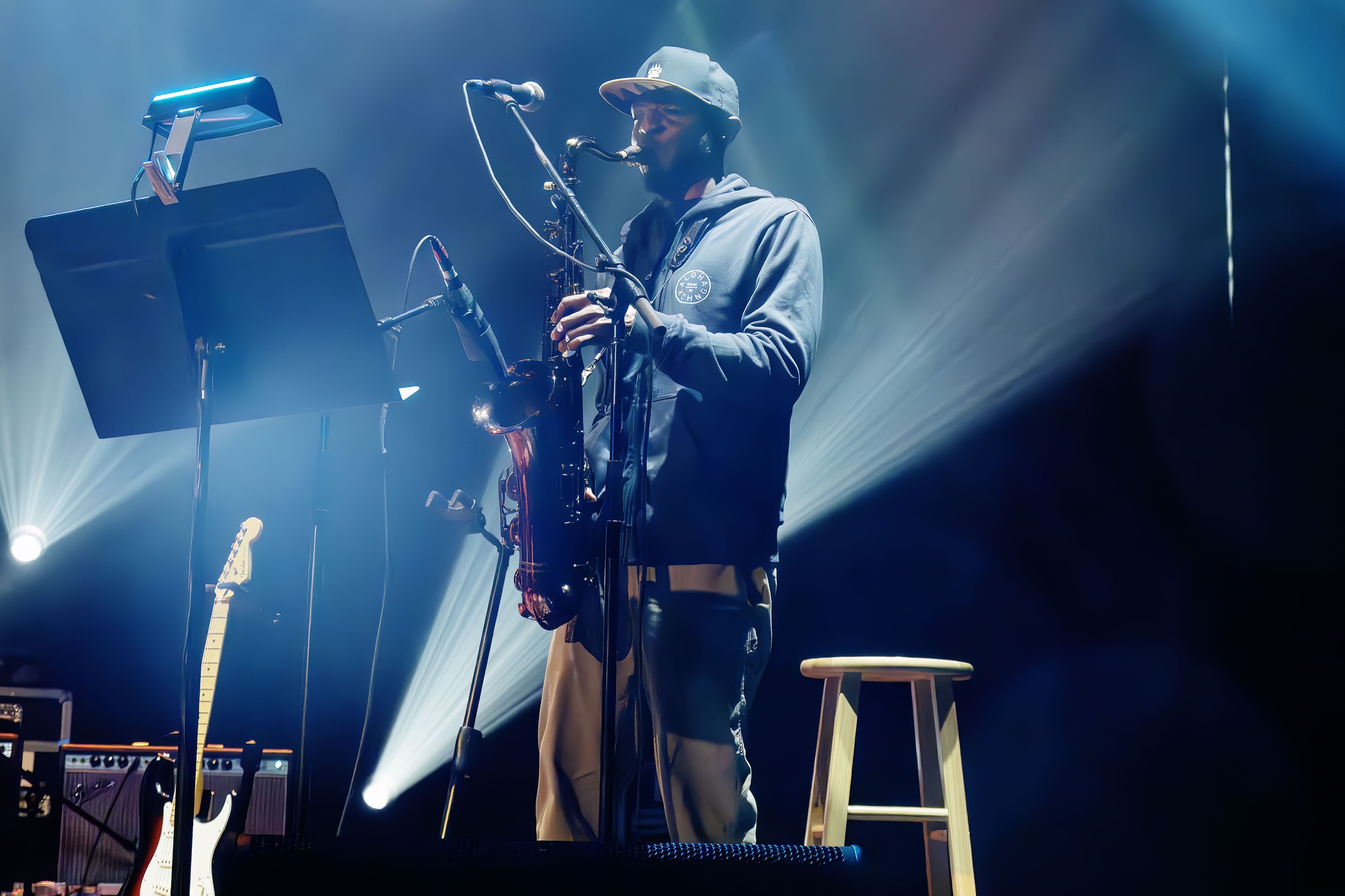 The setlist began with The Cars' "Good Times Roll" with Manger on vocals and from there moved into a long and elaborated "Truckin'." With swaying audience mirth apparent, the band flowed into "Scarlet Begonias" with Casey and Hamilton each performing solos.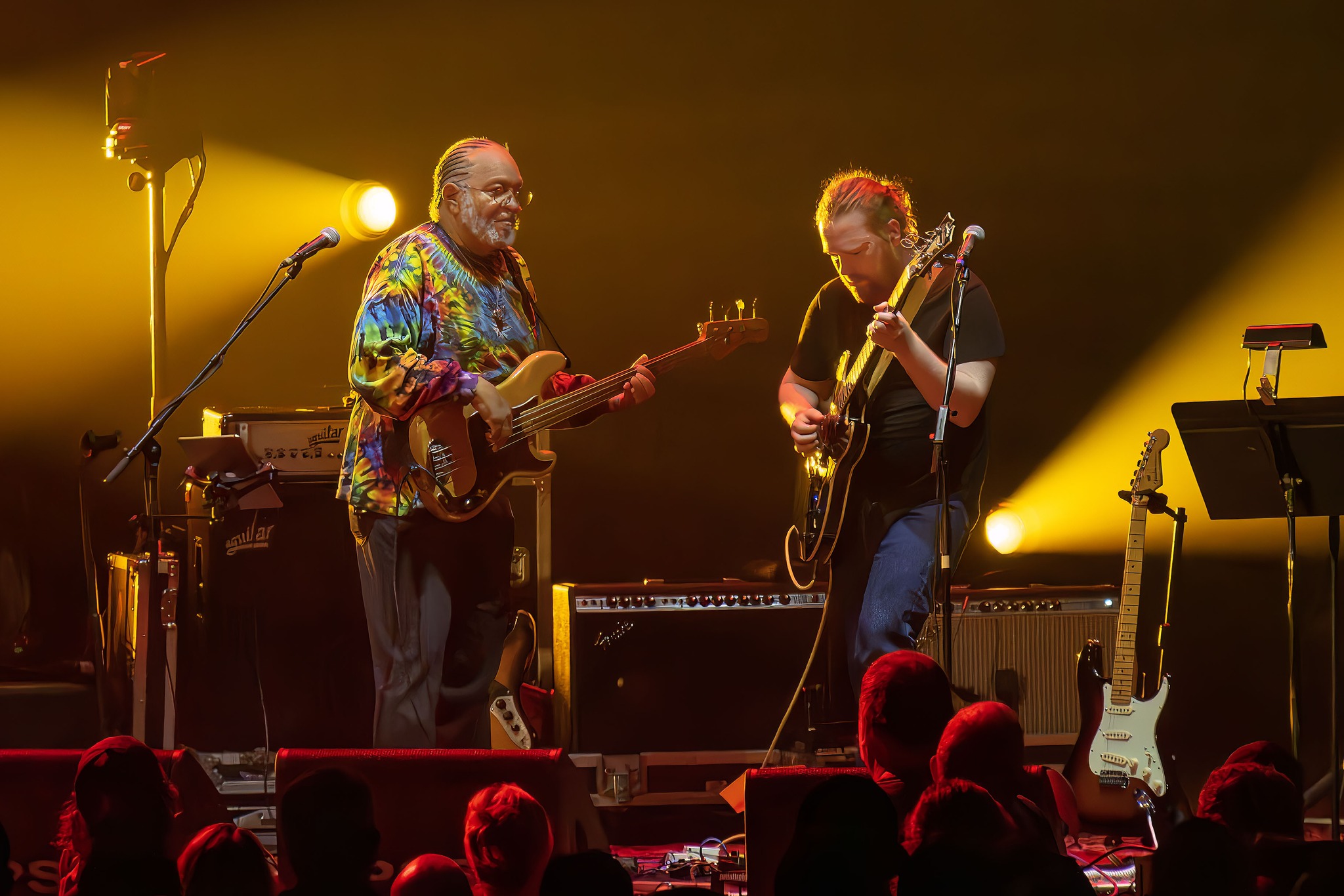 George Porter Jr., the first special guest of the evening, laid down vocals and bass for both The Meters classic "Fire On The Bayou" and Dead favorite "Sugaree", all while bathed in pretty golden and red light. Porter hugged bandmates, and handed the stage to Molly Tuttle, the evening's second guest. Tuttle commented it was her first visit to New Orleans and she was 'living the dream' performing with Billy & The Kids.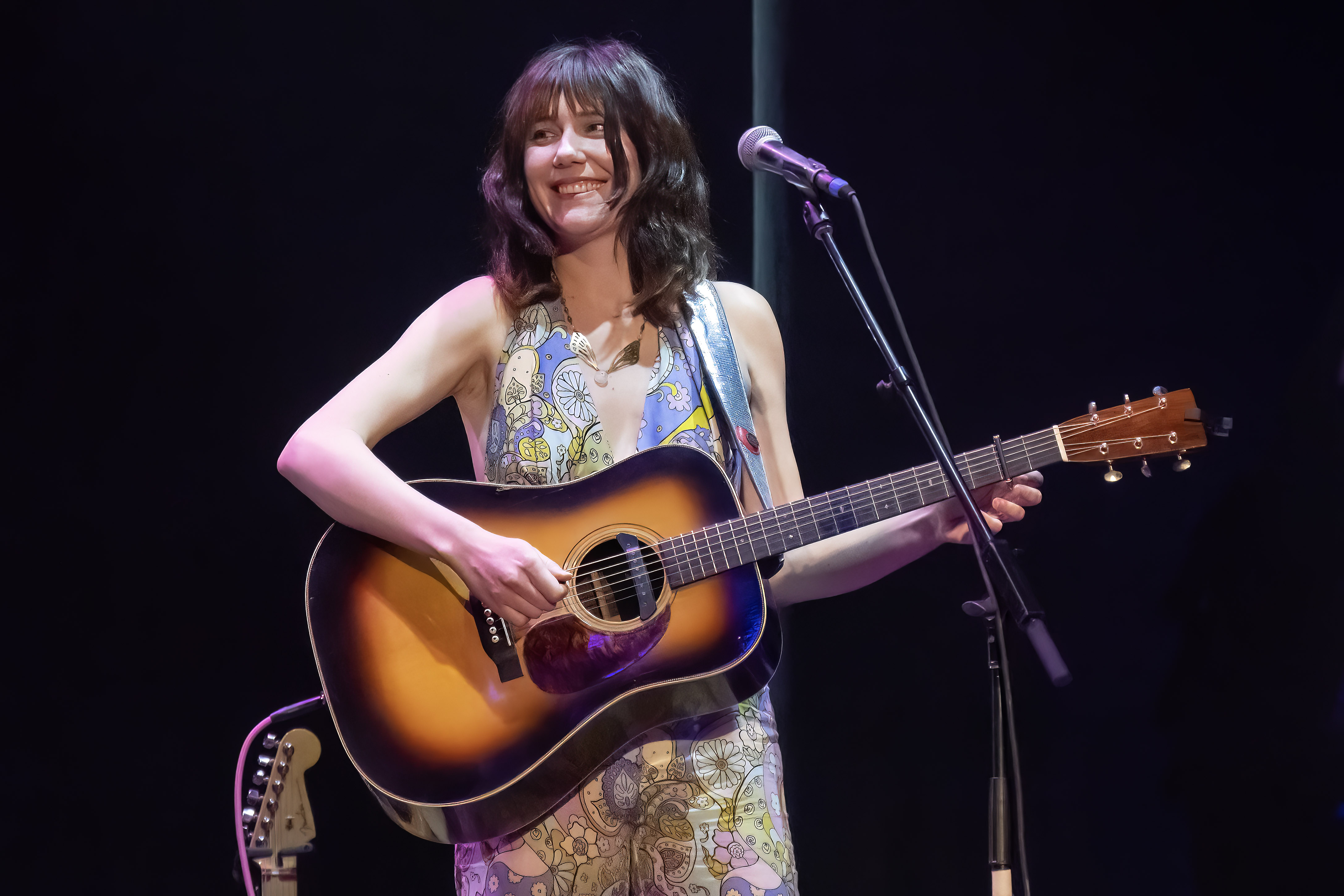 Tuttle started her set on acoustic guitar with an eerily beautiful "China Doll", followed by a more upbeat extended version of Harry Styles' "Sunflower, Vol. 6.  For her third and fourth tunes Tuttle & the Kids worked a jammed out Bird Song into Jefferson Airplane's White Rabbit.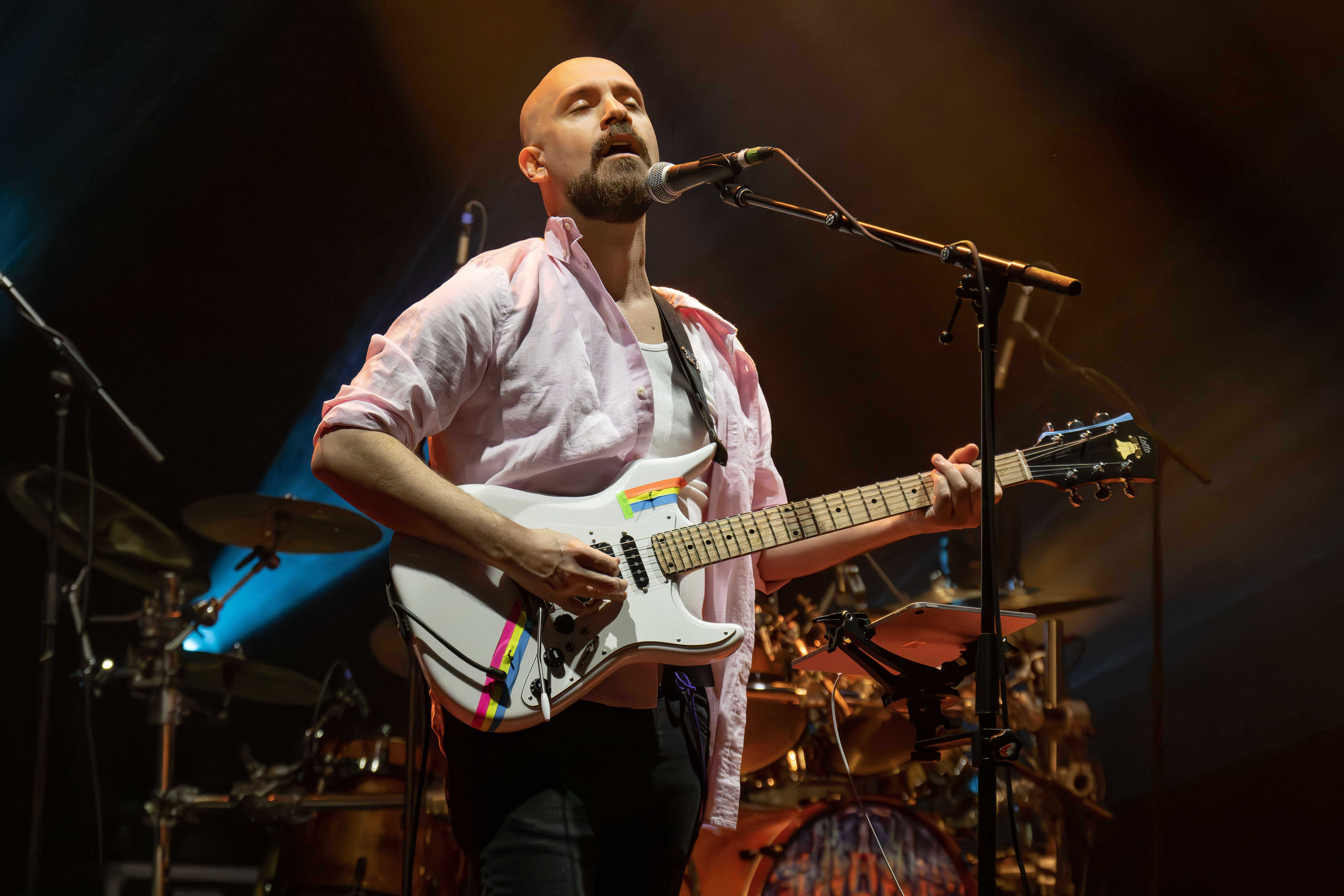 The first set ended with a Hamilton-led cover of Bob Dylan's "Tangled Up In Blue."  The audience disappeared to line up at the Saenger's many bars for hydration.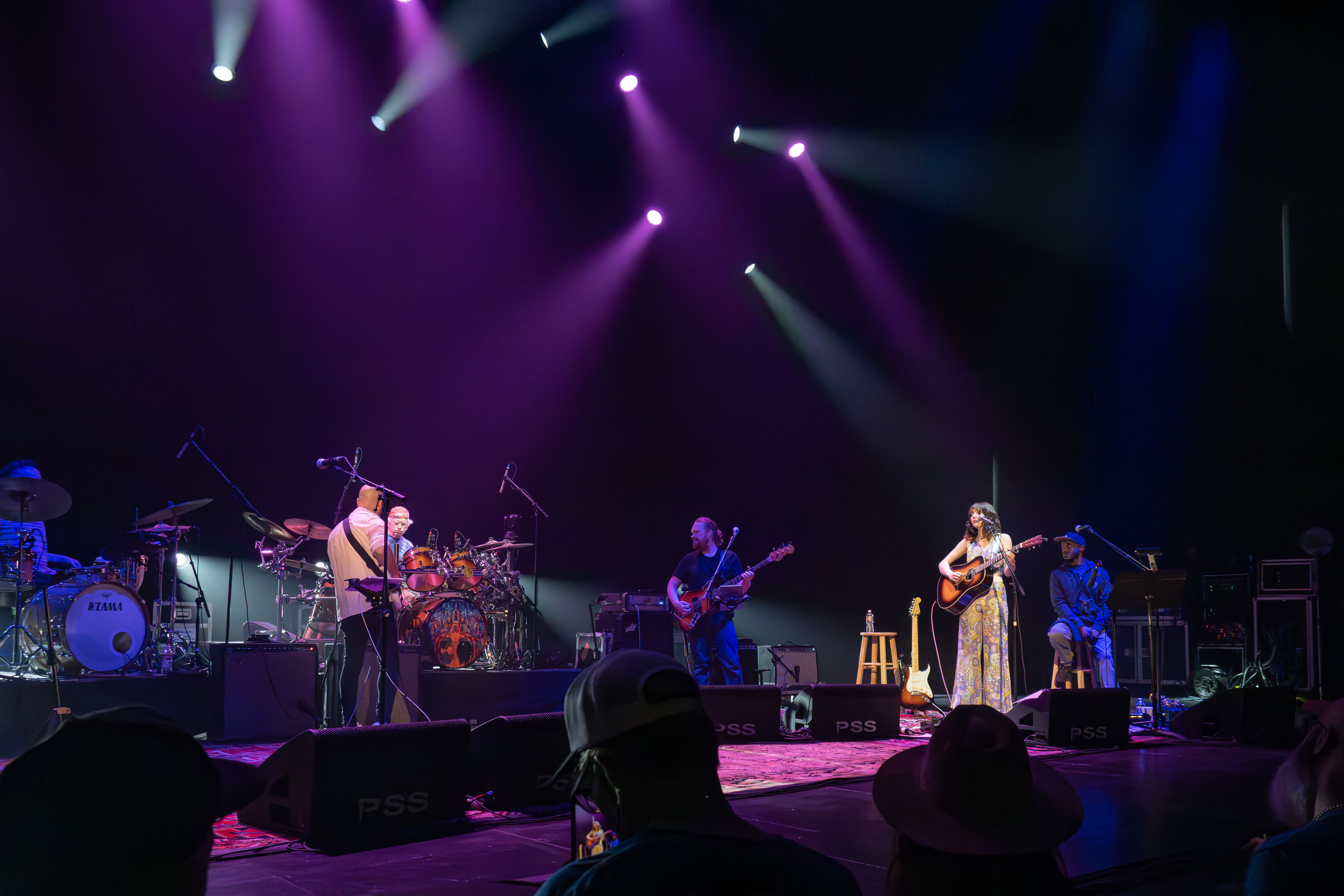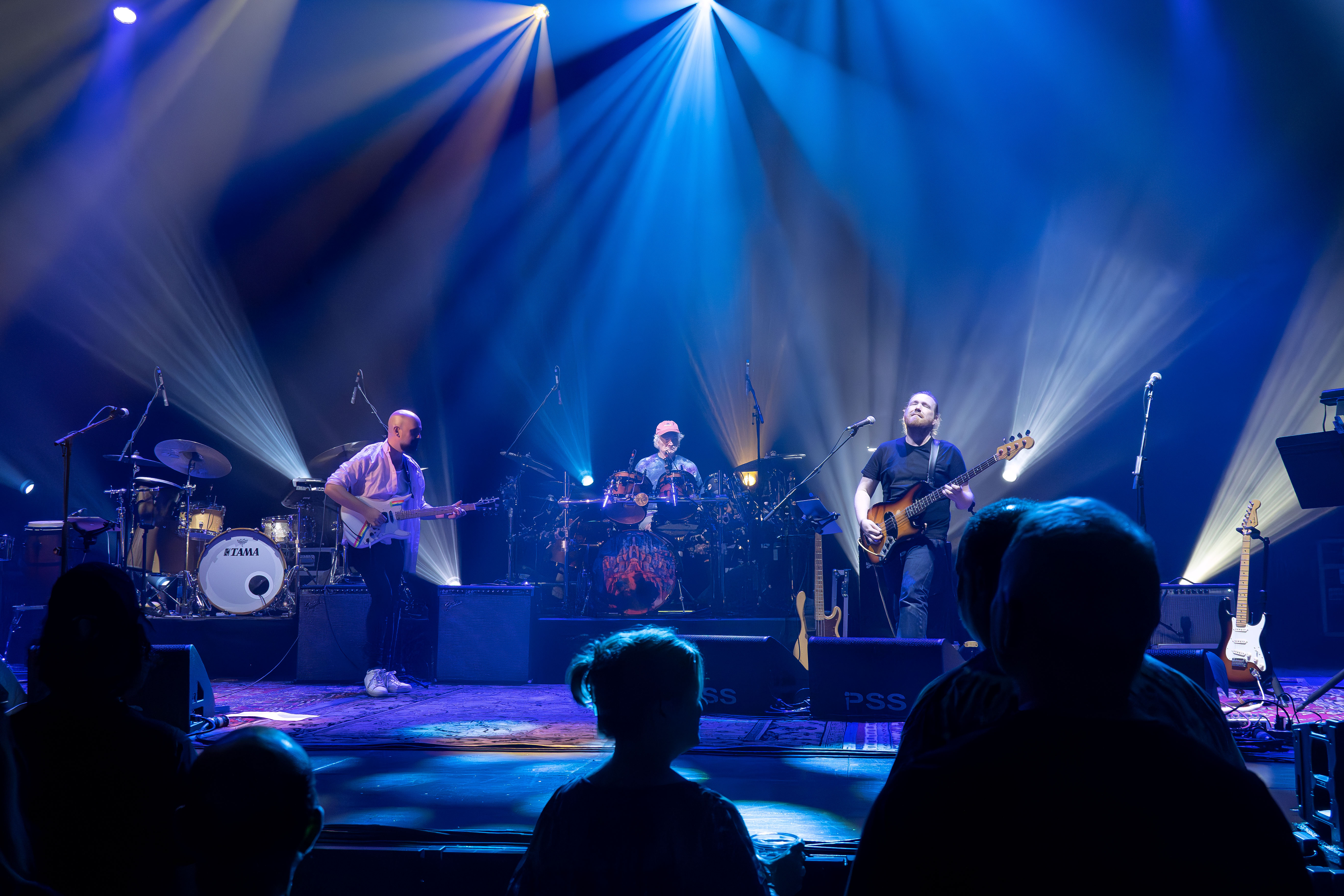 Tuttle reappeared at the start of the night's second set with Billy & The Kids. Commencing with crowd-pleasing classic Beatles "Get Back" into "Help On The Way,", "Slipknot!" and a sprawling "Eyes Of The World." Tuttle performed gorgeous vocals for "Standing On The Moon" before ceding the mike to Hamilton for The Rolling Stones' "Dead Flowers". The anticipated "Franklin's Tower" was up next and saw Tuttle on electric guitar and with Reed Mathis on lead vocals.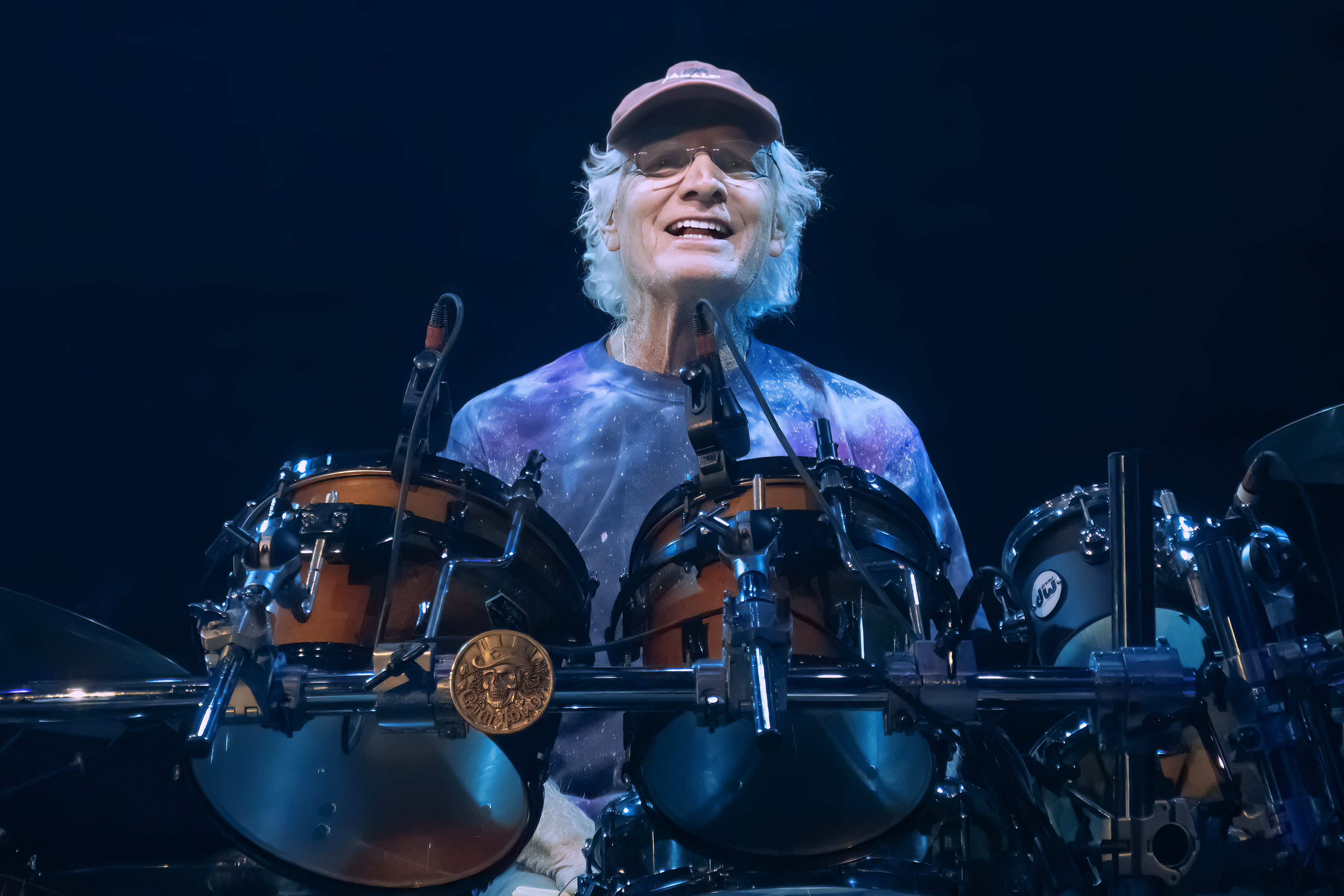 Up next, an emotional high note, as Casey performed a heartfelt and teary Bob Dylan's "Forever Young" followed by "Take Me To The River" that gave way to a "Drums" jam with all three drummers playing in tandem. Finally, "Iko Iko." had people swaying in delight on their way out of the theatre. A special night, a special, if not exactly associated, start to Jazz Fest.